Beginner-Friendly Ways to Learn How to Cook: The Complete Cooking Basics Guide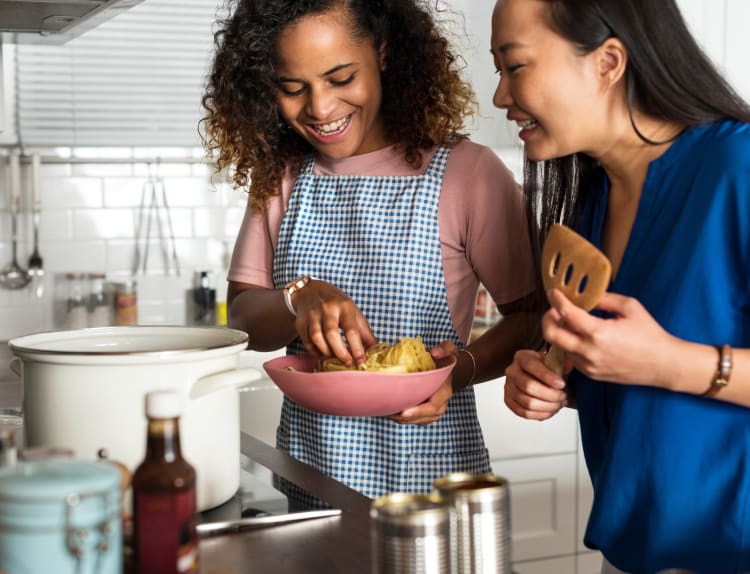 Our editorial team recommends the best products through independent research, selection and careful review. If you make a purchase through one of our affiliate links, we may earn a commission. Prices are subject to change.
Knowing how to cook is one of the most important life skills a person can have. But sometimes the transition from takeout to homemade meals seems impossible — especially when every recipe you pick up assumes you already know how to do things like sauté onions and julienne peppers.

Learning to cook your own food requires dedication and practice, and it inhabits a very large intersection between practicality and flying by the seat of your pants. But the best way to learn to cook? Tackle one dish at a time.

Try frying an egg. If you fail, try again until you're happy. Keep doing it until you're optimistic about your future egg-frying endeavors. Before you know it, you'll be ready to tackle Sunday brunch. Once you've mastered your first task, think about what other culinary kitchen staples you'd like to learn. With each stint in the kitchen you'll familiarize yourself with the different bits that add up to a mass of knowledge. It might be a mess before it becomes a masterpiece, but that's okay.

In order to be successful, you'll need to find what method of learning works for you. We have just the resources you need to get started in your quest to learn how to cook.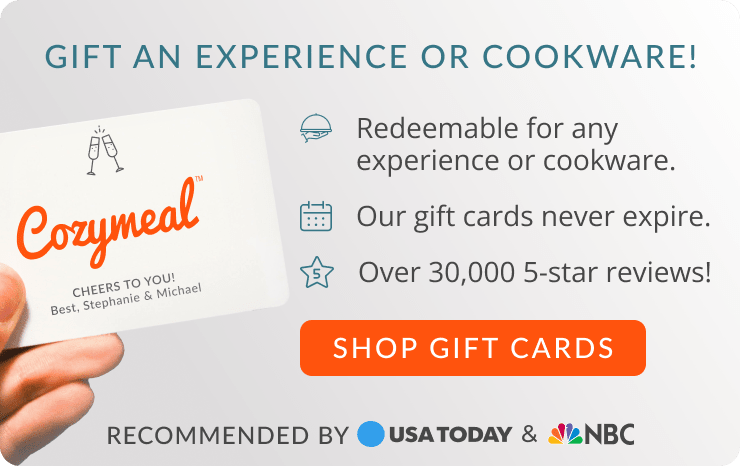 How to Start Learning to Cook
Hands-On Cooking Classes
There's no better way to learn how to cook than to roll up your sleeves and get your hands dirty in a hands-on cooking class near you or even a live online cooking class. From basic knife skills to copying your favorite takeout items, cooking classes offer something for everyone. You can find cooking classes in Toronto, cooking classes in Vancouver, cooking classes in NYC and even more cities across the U.S. and Canada. There are even couples-oriented outings like these date night cooking classes in New Orleans where you can learn together!
Book a Gourmet Cooking Class Now

Kick-start your culinary confidence with help from a world-class chef. See what's cooking in your city today.

Book Now
Learn Knife Skills With Books or Classes
Anyone who wants to learn to cook needs to know how to properly handle a knife in the kitchen. Knowing which knife to use, how to hold said knife and how to not cut your finger off will not only help you learn to cook safely, but will also enable you to work faster, making you much more efficient. Honing your skills with a simple dish like kani salad, with the opportunity for practicing on carrots, cucumbers and mangoes, is a good way to start.
If you're looking for face-to-face guidance in knife skills, beginner cooking classes in NYC or other cities are a great place to start. Books on knife skills are invaluable resources too. The Zwilling J. A. Henckels Complete Book of Knife Skills: The Essential Guide to Use, Techniques and Care is a classic book on knife skills for home cooks of any level.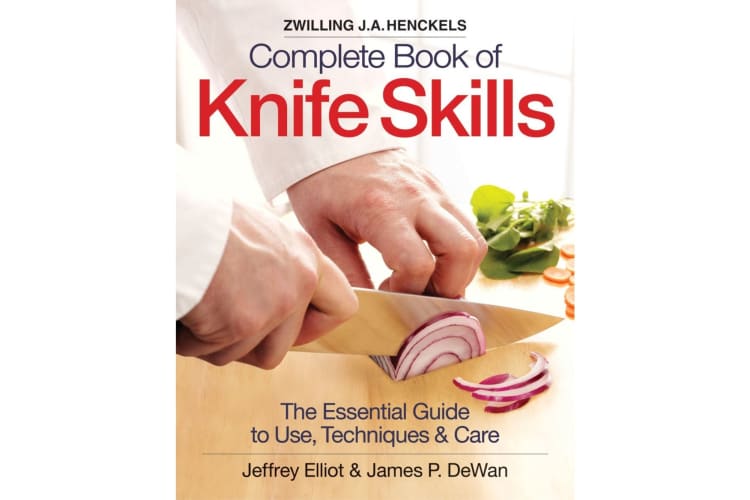 Learn to Cook Vegetables
Like anything in the kitchen, learning to cook vegetables to the correct "doneness" comes with time and practice, and it's a staple of beginner cooking. Once you know how to roast, steam, sauté and season vegetables, you'll find that sweet spot between raw and soggy mush, and be opened to a whole new world of meals. Try vegetarian cooking classes in NYC or vegetarian cooking classes in New Orleans to help you learn to cook vegetables in ways that will thrill your taste buds.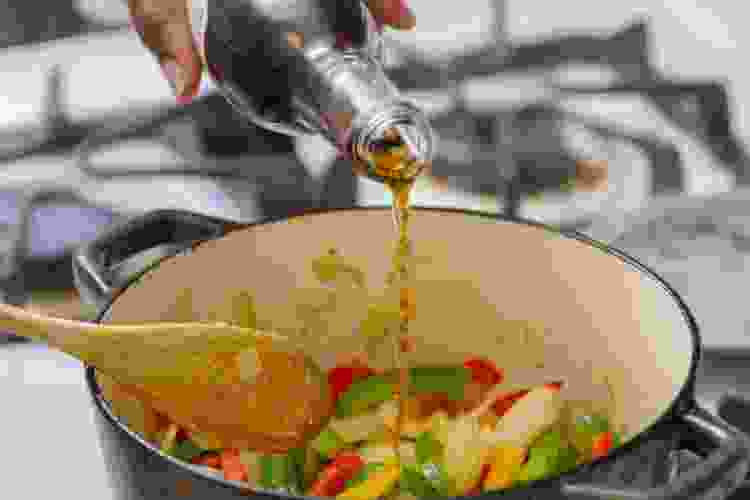 Learn to Cook Meat
Learning to cook for beginners can be a bit daunting when it comes to meat. Hands-on cooking classes take the mystery out of cooking proteins and help you learn to cook meat dishes with confidence. From knowing the right chicken thigh internal temp to learning how to cook the perfect steak, there are countless cooking classes to help you master a few beginner-friendly meat-cooking techniques, from New American cooking classes in NYC to New American cooking classes in Dallas.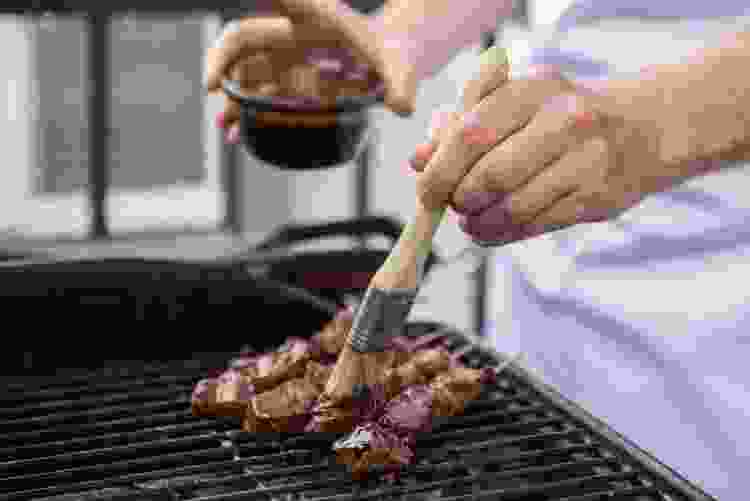 Book an Online Cooking Class Now
Ready to perfect your homemade pasta, paella or pad thai? Join a world-class chef from the comfort of your kitchen.
Learn to Cook Your Favorite Takeout Dishes
Ditch all that excess oil and sodium, slash your dining out budget and delete the delivery guy's number from speed dial — you can learn how to cook your favorite takeout dishes at home. After honing some basic skills in Asian cooking classes in Houston or Asian cooking classes in NYC, you'll find that preparing your favorite takeout dishes at home is actually faster and easier than delivery!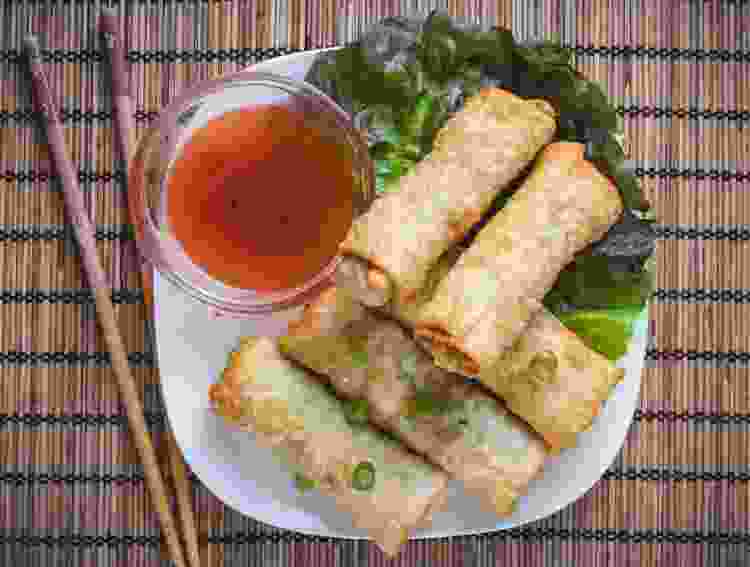 Cookbooks for Beginners
Getting your hands one of these best cookbooks written with the budding home cook in mind is one of the best ways to learn to cook: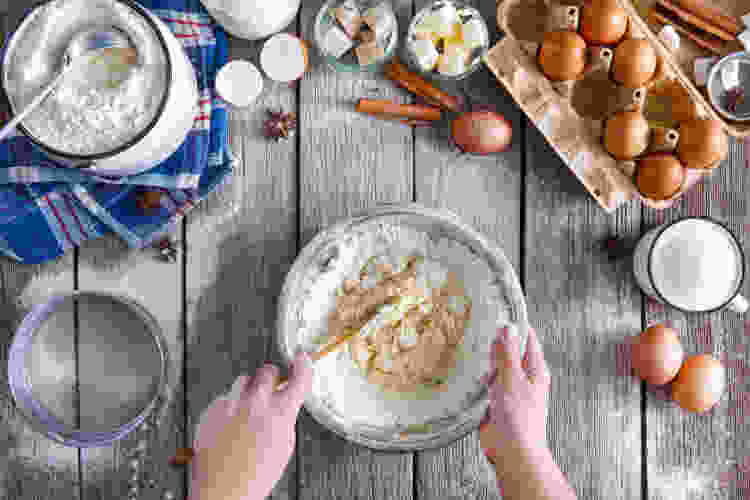 How to Cook Everything
How to Cook Everything is a booster seat of a book that will teach you how to make everything from steamed asparagus to whole roasted chicken. Author Mark Bittman said it best: "Everyday cooking is not about striving for brilliance but about preparing good, wholesome, tasty, varied meals for the ones you love." And his book will show you the way there as you learn to cook.
Joy of Cooking
Joy of Cooking is an 88-year-old classic that you may have already because someone in your family passed their battered copy down to you. Joy of Cooking has been in print continuously since it was published in 1931 and has sold more than 18 million copies. It is a timeless kitchen essential for this generation and the next. This is the book Julia Child called "a fundamental resource for any American cook."
Gourmet Cooking Classes Near You
Take your culinary skills to new levels with guidance from five-star chefs.
Thug Kitchen
Verbally abusing you into learning how to cook, Thug Kitchen is for real people who want to learn to cook real food. This cookbook, which debuted as a #1 New York Times Best Seller and spent a year on the list, throws down more than 100 recipes for best-loved meals, snacks and sides for beginning cooks. Plus, it arms you with all the info and techniques you need to shop on a budget.
Salt, Fat, Acid, Heat
This book will be your compass in the kitchen and change the way you think about cooking and eating. By explaining the hows and whys of good cooking, Salt, Fat, Acid, Heat will teach and inspire you how to confidently make better decisions in the kitchen and cook delicious meals with any ingredients, anywhere, at any time.
Cravings
Cooking from this book is like having your silly, hilarious and talented friend walk you through a recipe. Cravings is super accessible and begins with guidelines and tips that Chrissy Teigen wishes someone had told her. There's even an entire section devoted to putting stuff on toast. It's super easy, and the confidence that'll come from successfully nailing your first recipe will set you up for more.
Good and Cheap
Leanne Brown wrote Good and Cheap for those who have to watch every dollar, particularly those living on the U.S. food stamp allotment of four dollars a day. But the cookbook, which is available as a free PDF, is also perfect for anyone who wants to learn to cook. It will teach you how to plan, shop and cook on a budget — all-important life skills no matter your circumstances.
Online Cooking Courses
There are tons of ways to learn to cook online — both for free and for a fee. As is the case with most online resources, some online cooking courses are better than others. Here are some of the best online cooking courses out there to help you learn to cook: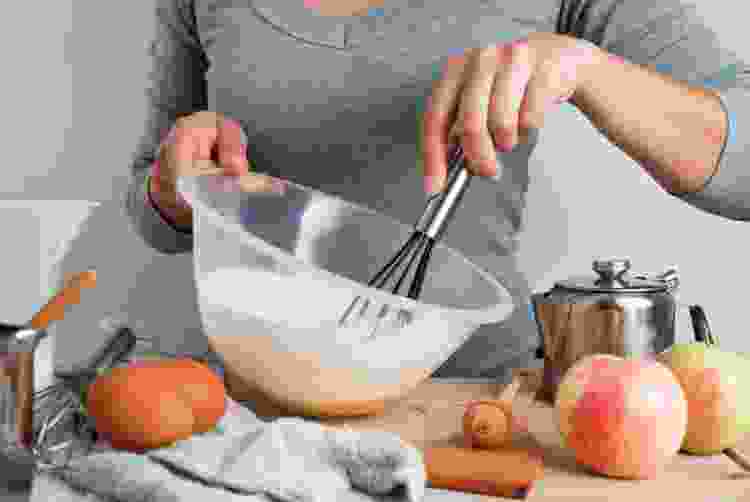 The Kitchn's Cooking School
The Kitchn's Cooking School is 20 days and features 20 free lessons to help you learn to cook at home. Every day you will tackle an essential cooking topic and each lesson has three different homework options, so you can choose the one that teaches you what you need to learn. The Kitchn's Cooking School is perfect whether you're starting from scratch or want to refresh your skills.
Join a Live Online Cooking Class Today
Your kitchen is now your own culinary classroom. Connect with chefs from around the world right from the comfort of home.
America's Test Kitchen Cooking School
For around $20 a month, you can learn to cook from America's Test Kitchen experts. The pros here develop tried and true recipes and also star on the famed, award-winning television show. America's Test Kitchen teaches you the hows and whys behind innovative culinary techniques and classic recipes in a step-by-step approach. Classes cover everything from cooking basics to advanced skills. A 14-day free trial is also available.
Gordon Ramsay's MasterClass
One of the most decorated Michelin-starred chefs, Gordon Ramsay's MasterClass takes you into his home kitchen to master cooking essentials from kitchen setup and buying the freshest ingredients to constructing unforgettable dishes. In this MasterClass, you're not just learning recipes, you're learning how to take your cooking to the next level. A MasterClass subscription for one device starts at $15 per month.
Rouxbe
Designed with the home cook in mind, Rouxbe membership (around $10 a month) includes unlimited access to instructor-led beginner cooking lessons and an abundance of chef-created recipes that allow you to try out your new cooking skills in the most delicious way. Plus, you'll receive ongoing chef instruction and support as well as access to Rouxbe's online community.
Allrecipes Cooking School
Allrecipes has more than recipes. The site also has hundreds of free videos to teach basic cooking techniques as well as paid cooking school classes. Open up a new, tasty world of food and take an Allrecipes Cooking School course and you'll feel more confident every time you cook. You'll master the ingredients you use every day, and learn tips and techniques that make cooking easier.
Book a Gourmet Cooking Class Now
Kick-start your culinary confidence with help from a world-class chef. See what's cooking in your city today.
Chef2Chef Online Cooking Class
Written by professional chefs, each free cooking lesson on Chef2Chef features up-to-date culinary tips and advice as well as tons of tasty recipes. Topics include basic cooking techniques, seafood, meat, and vegetable preparation, and more. Each weeklong series features five manageable daily lessons and each lesson is wholly independent, so you can feel free to jump around and go at your own pace.
Texas A&M Dinner Tonight Program
The free Dinner Tonight program was developed by Texas A&M to provide busy families and busy students with quick, healthy and cost-effective recipes that taste great. Not only does the Dinner Tonight program provide recipes, it also gives you weekly video demonstrations featuring cooking tips and techniques, nutrition topics, menu planning basics and helpful information on healthy living.

Join 200,000+ Culinary Enthusiasts
Exclusive deals, recipes, cookbooks, and our best tips for home cooks — free and straight to your inbox. PLUS: 500 Rewards Points.
A common misconception is that cooking is a natural talent. But nobody is born a chef, and everyone can learn to cook with practice. By mixing and matching the resources listed above, you'll be effortlessly waltzing around your kitchen with confidence in no time.
Be sure to check out even more cooking classes and cooking resources that Cozymeal offers to continue to build up your repertoire and hone your culinary prowess!