21 Best Cookbooks of 2023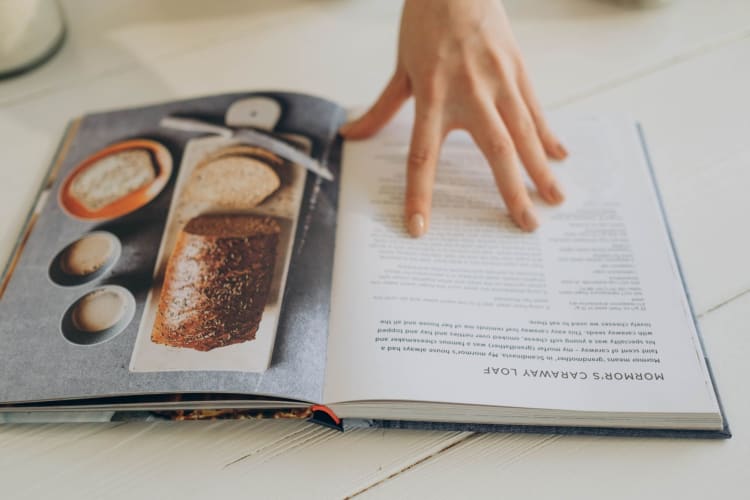 Our editorial team recommends the best products through independent research, selection and careful review. If you make a purchase through one of our affiliate links, we may earn a commission. Prices are subject to change.
Whether you're a chef in the making or a qualified expert on the art of cuisine, there's always room to add a few of the best cookbooks of the year to your culinary collection. From timeless gourmet menus to experimental creations, the best cookbooks can stoke your imagination and introduce you to flavors you've only dreamed of.
Looking for the best cookbooks to add to your collection or gift to your favorite kitchen warrior? Our list of the tastiest cookbook treats compiles the best new cookbooks of the year and includes a few must-haves from years past. Take a look and see if any of our choices whet your appetite!
1. Mosquito Supper Club: Cajun Recipes From a Disappearing Bayou
Recreate authentic flavors from the American South with help from this volume of reimagined Cajun classics that was named one of 2021's best cookbooks by NPR and the James Beard Foundation, among many others. Restaurateur and author Melissa M. Martin presents an award-winning recipe collection named for her celebrated Louisiana restaurant, along with captivating photos and engaging narratives that read like memoirs.
With grace and charm, "Mosquito Supper Club" draws readers into the almost mystical process of choosing ingredients based on regional availability and transforming them into an array of beloved bayou meals. Even if you're simply a food lover who enjoys reading about the art of cuisine and the human experiences that shape it, this will be the best cookbook you add to your shelf this year.
Bonus: If you really love Cajun food, you may also like food tours in New Orleans or cooking classes in New Orleans.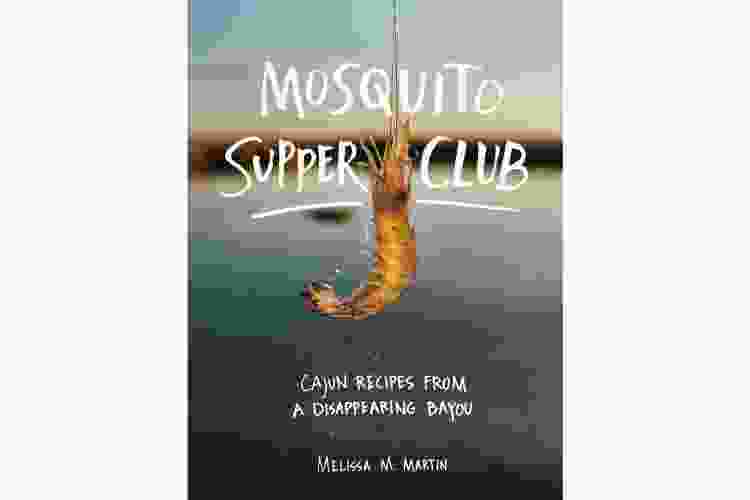 2. Cooking From the Spirit: Easy, Delicious, and Joyful Plant-Based Inspirations
Viral vegan sensation Tabitha Brown shares her warm encouragement and improvisational cooking style in the best new soul-infused, plant-based cookbook of the year for vegan cooks. This volume compiles over 80 of her favorite recipes, vegan dishes made with layers of flavor and more than a touch of homespun wisdom.
Brown encourages readers to unlearn the idea that plant-based eating entails deprivation, reminding them of the abundance of foods that are "[theirs] for the eating." Her sweet, folksy descriptions will delight any home chef hoping to move in a more healthful dining direction. The dishes are appropriate for cooks of all skill levels, and there's a motivational "Tabism" included at the end of each recipe.
Bonus: For more vegan inspiration, check out vegan cooking classes in Los Angeles or vegan cooking classes in NYC.
3. Nadiya's Everyday Baking: From Weeknight Dinners to Celebration Cakes, Let Your Oven Do the Work
Great British Bake-Off champion and bestselling cookbook author Nadiya Hussain presents a collection of helpful bakes that assist with every cooking occasion on your calendar. From the mundane to the magnificent, Hussain's recipes are delightful lessons in how to turn your meals into special events by adding simple yet thoughtful touches, giving us the best baking cookbook of the year.
Hussain's recipes are categorized into bespoke occasions with cheery names like Happy Days, Outdoor Days and Celebration Days. Dishes range from simple banana and peanut butter roll-ups to the sublime pistachio and poppy seed cake with pistachio praline. A generous number of entrées and side dishes complement the baked goods for a balanced culinary experience. Chefs of all skill levels can dip into the pages and find something delicious to create.
Bonus: For more oven inspiration, check out baking classes in San Francisco or baking classes in DC.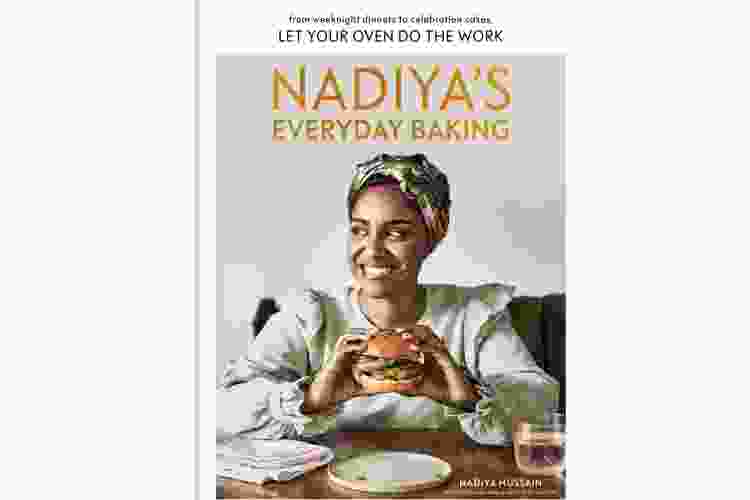 Shop Chef-Approved Cookware
Beloved brands. Easy returns. Price-match guarantee. Kick your kitchen confidence up a notch with cookware loved by chefs.
4. The Christmas Movie Cookbook: Recipes From Your Favorite Holiday Films
Make your holidays even merrier with this charming collection of dishes from popular Christmas films. Author Julia Rutland compiles more than 65 recipes that take their inspiration from familiar pop culture moments that span decades. It's the best cookbook for film and television fans who anxiously await the festive season with the TV remote in hand!
Rutland's collection is a diverse array of delightful dishes. More obvious choices such as Christmas pudding celebrating "A Christmas Carol" and Really Rich Hot Chocolate tipping an elf hat to "Polar Express" share space with surprising selections like breakfast strata a la "The Family Stone." Rutland also includes helpful instructions for entertaining and tips for planning a holiday meal with cinematic flair.
5. The Complete Mediterranean Cookbook: 500 Vibrant, Kitchen-Tested Recipes for Living and Eating Well Every Day
The popular Mediterranean diet gets a fitting tribute in this voluminous collection, the best cookbook for adding healthful meals brimming with flavor to your regimen. Five hundred tried-and-true recipes fill the pages, making this the best cookbook for a comprehensive guide to some of the most healthful eating on the planet. The trusted legacy of America's Test Kitchen lends an air of authority to this volume, but the information is presented in a simple and straightforward style — no fuss, no pretension — that won't scare adventurous chefs away from the kitchen.
With sections that focus on main ingredients, chefs will have a blast choosing dishes centered around poultry and meat, beans and authentic breads to compose their own custom-made meals. A helpful introduction to the Mediterranean food pyramid and some meal planning guidelines set the reader up for a culinary adventure of their own making. And what a delicious adventure it will be!
Bonus: Get hands-on with Mediterranean cooking classes in Denver or Mediterranean cooking classes in Chicago.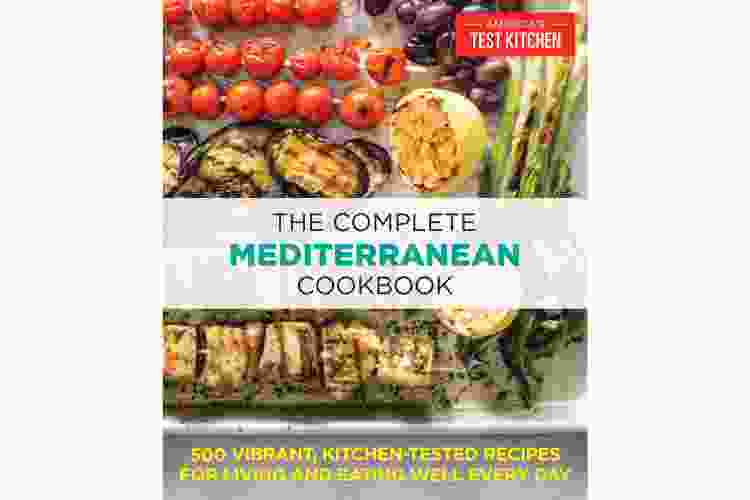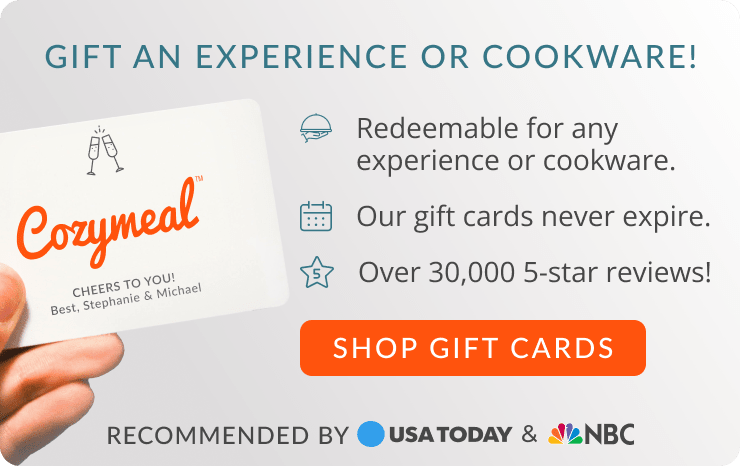 6. The 5-Ingredient Vegetarian Cookbook: 75 Effortless Recipes for Busy Cooks
Busy eaters looking to improve the quality of their cooking will love the simplified takes on vegetarian dishes in this collection. Author Paige Rhodes, a recipe developer and a featured voice on many online cooking outlets, provides 75 recipes that turn plant-focused eating into a simple task for anyone with limited kitchen time in their schedule.
It may seem unlikely that you can transform a mere five ingredients into satisfying dishes, but Rhodes makes it seem easy. Each chapter focuses on a single meal type, ranging from breakfast to snacks to desserts, and all recipes are designed to make mindful cuisine more possible from all aspects — including your grocery budget! For chefs on the go who know the value of a dollar and the importance of nourishing, home-cooked meals, this one is the best cookbook for your buck.
Bonus: For more plant-forward recipes, check out vegetarian cooking classes in Boston and vegetarian cooking classes in Dallas.
7. Essentials of Classic Italian Cooking: 30th Anniversary Edition
This hefty tome is one of the top cookbooks for mastering the timeless art of Italian cuisine. Over 700 pages filled with recipes will help you bring authentic flavor from the Old World to life in your own kitchen. Learn specifics for choosing and storing quality ingredients and create soups, meat and chicken, salads, desserts and, of course, beloved pasta dishes.
As an authority on Italian cooking, Hazan provides background on techniques and emphasizes the importance of quality ingredients. Eager home cooks will find this the best cookbook for bringing dishes like osso bucco, chicken cacciatore and zabaglione to life in their own kitchens. Having a veritable library of Italian recipes at your fingertips may be all the encouragement you need to branch out into culinary specialties you've only dreamed of making yourself.
Bonus: For a hands-on approach to Italian cuisine, check out Italian cooking classes in Boulder or Italian cooking classes in Baltimore.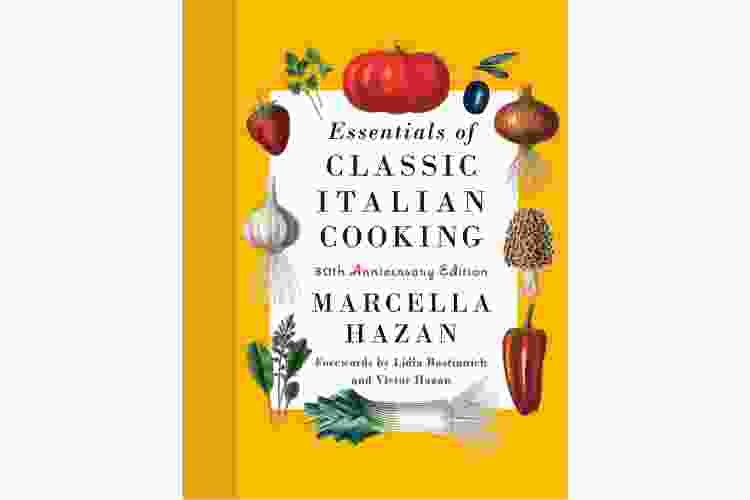 8. Sushi Cookbook for Beginners: 100 Step-By-Step Recipes to Make Sushi at Home
For sushi lovers looking to create their own incredible rolls at home, this simple guide is the best cookbook for turning out authentic creations one step at a time. The elegant layout of this well-organized, easy-to-follow collection is welcoming to any home chef hoping for an introductory lesson in the art of sushi.
This may be a beginner's guide, but don't mistake simple for basic: This is a cookbook for beginner sushi makers, not necessarily beginner cooks. These pages include an array of familiar sushi styles and a host of soups, side dishes and sauces that make perfect complements to every creation. Author Chika Ravitch provides helpful instructions for elegant presentations to dazzle even your most hard-to-impress dinner guests.
Bonus: For even more sushi guidance, check out sushi making classes in Miami or sushi making classes in the Bay Area. When you're all ready to branch out on your own, grab one of the best sushi making kits and set to work!
Hungry for the Best Cooking Gifts?
Shop gifts and experiences for food lovers, budding chefs and cocktail connoisseurs.
9. The Korean Vegan Cookbook: Reflections and Recipes From Omma's Kitchen
Author and former attorney Joanne Lee Molinaro has become a food-blogging and Instagram sensation by creating and sharing her enticing plants-only take on traditional Korean meals. She's an artist when it comes to photographing her dishes, a talent she carries over to her highly anticipated debut, one of the best new cookbooks for fans of both Asian and vegan cuisines.
In her artful introduction to the legacy of Korean cooking, Molinaro lovingly shares memories from her childhood melded with meaningful recipes, all plant-based versions of her favorites. Her photographs present ingredients and processes with dramatic lighting and artfully arranged shots that let readers know they're embarking on a journey for the senses. For plant-based eaters in search of gourmet Korean fare, this is one of the best mainstream cookbooks you'll find.
Bonus: Explore even more Korean favorites with Korean cooking classes in Las Vegas or Korean cooking classes in Seattle.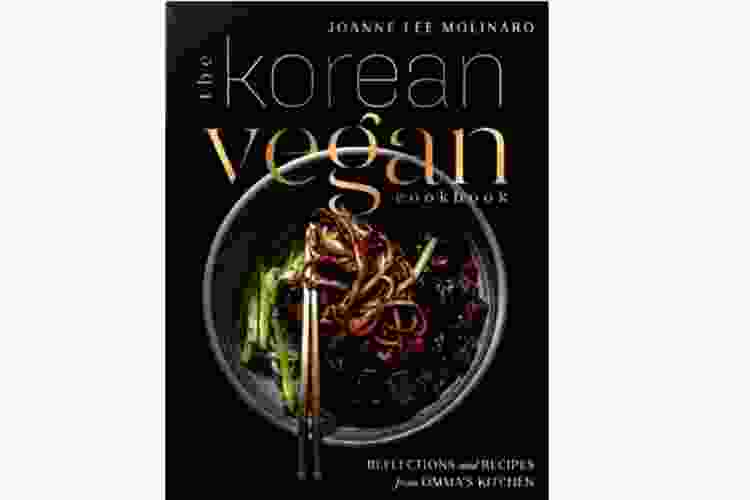 10. Chinese Takeout Cookbook: From Chop Suey to Sweet 'n' Sour, Over 70 Recipes to Re-create Your Favorites
The best Chinese cookbook in years will help you turn your kitchen into an authentic diner filled with some of the tastiest takeout creations you know and love. Author Kwoklyn Wan explains the distinctions between Sichuan and Cantonese cuisines and gives insight into the different cooking techniques and tools required. He then dives headlong into 70 straightforward, easy-to-follow recipes for Chinese takeaway classics like wonton soup and egg fried rice. With many of them clocking in at only 20 minutes, it's faster than delivery, and with no wait time between preparation and dining, a lot more delicious, too!
11. Simple Thai Food: Classic Recipes From the Thai Home Kitchen
The wholesome flavors and dazzling textures of authentic Thai cooking hold a world of flavor, something author Leela Punyaratabandhu brings to light in this 100-recipe volume. There's no shortage of hearty home cooking in one of the best Thai cookbooks for your collection. Home chefs will love whipping up everything from sweet potato fritters with peanut dipping sauce to curries and stir-fries for their loved ones to enjoy.
Punyaratabandhu's guide is all about simplicity. That doesn't mean you won't have to visit an Asian supermarket to gather your main ingredients. What it does mean is that, once you have these key ingredients on hand, you should be good to go for a number of her recipes. Punyaratabandhu also gives clear instructions for making Thai-specific ingredients you may have trouble finding, and if any Western-supermarket substitutions are possible without losing authentic Thai flavor, she lets you know.
Bonus: Explore more hands-on Thai recipes with Thai cooking classes in Atlanta or Thai cooking classes in Richmond, Canada.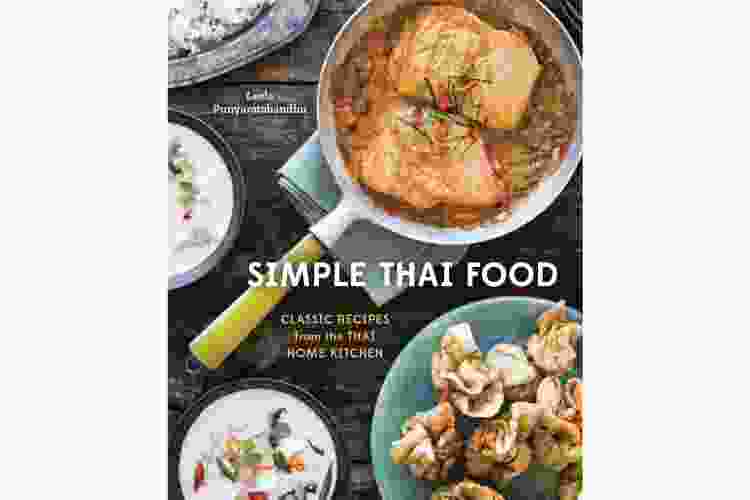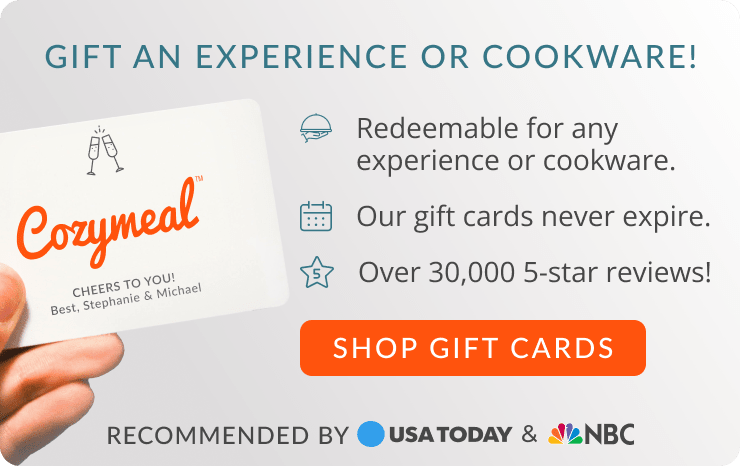 12. Graze: Inspiration for Small Plates and Meandering Meals
If show-off charcuterie boards are the hottest thing to hit entertaining cuisine in the last few years, then this aspirational collection of tips and tricks for putting together a tasty collection is the best entertaining cookbook to add to your library. If you've tried creating boards but keep coming up short in the creativity department, author Suzanne Lenzer can get you on the right track.
Delight friends with a simple arrangement or turn your next dinner party into a knockout with an artful array of cheese board favorites. Even if you're more of a traditional chef than a decorative food designer, you'll find success here. Filled with incredible photographic guides and explanations of how to get your ingredients to play nicely together, "Graze" makes it easy to tap into the charcuterie trend.
13. Wine Food: New Adventures in Drinking and Cooking
For chefs with a taste for pairing food and wine, this thoughtful blend of upmarket recipes and explanations of flavor dynamics is the best cookbook to have on your counter. Authors Dana Frank and Andrea Slonecker have assembled an ingenious guide that goes beyond simple pairings to explain the aspects of both the food and the wine that make them work so well together.
The good news is that just about any food can pair with wine. The better news is that you don't have to guess which foods and which wines make cooperative table partners. You'll find inventive yet not-too-complicated recipes with a range of the best wine selections to serve them with, giving you options when it comes to choosing workable pours for your delicious meals.
Bonus: For more insight into the world of wine, check out a virtual wine tasting.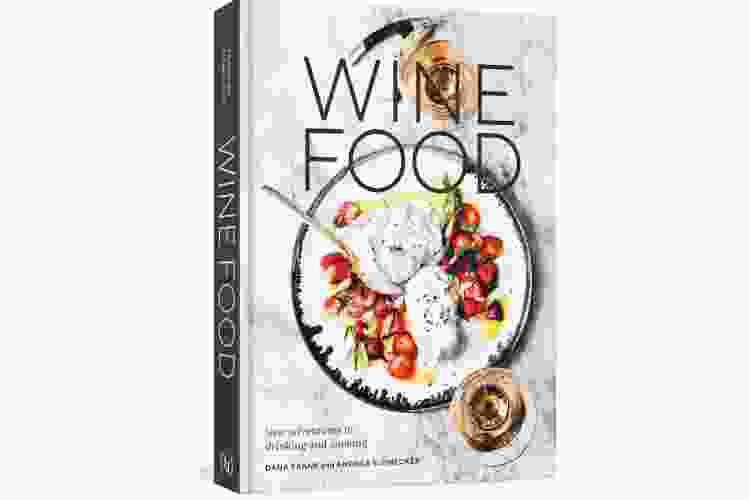 14. Half Baked Harvest Cookbook: Recipes From My Barn in the Mountains
The farm-to-table movement comes home with this warm and welcoming collection. Food fresh from the farm finds a home in dishes gourmets will happily embrace, making this the best cookbook for the modern home chef with an eye on sustainable cuisine.
Author Tieghan Gerard offers insight into the charm of viewing wholesome ingredients with a creative eye. All of her recipes are familiar, yet the care she teaches you to give toward preparing and presenting your creations makes them feel like new inventions. Stunning photographs help illustrate the techniques for foolproof results.
Shop Chef-Approved Cookware
Beloved brands. Easy returns. Price-match guarantee. Kick your kitchen confidence up a notch with cookware loved by chefs.
15. The Ultimate Instant Pot Cookbook: Foolproof, Quick & Easy 800 Instant Pot Recipes for Beginners and Advanced Users
With more than 19,000 ratings and counting and a nearly four-and-a-half-star average, this manual for making the most of your modern pressure cooker is one of the most popular cookbooks on the market. Instant Pot chefs in search of new recipes will find a wealth of great options among the 800 creations in these pages.
Instant Pots can be used at every meal to create selections that are delicious, nourishing and take a fraction of the time compared to traditional cooking methods. This bestselling cookbook is an exhaustive collection of delicious, simple recipes that are easy to follow and feature ingredients you likely already have in your kitchen.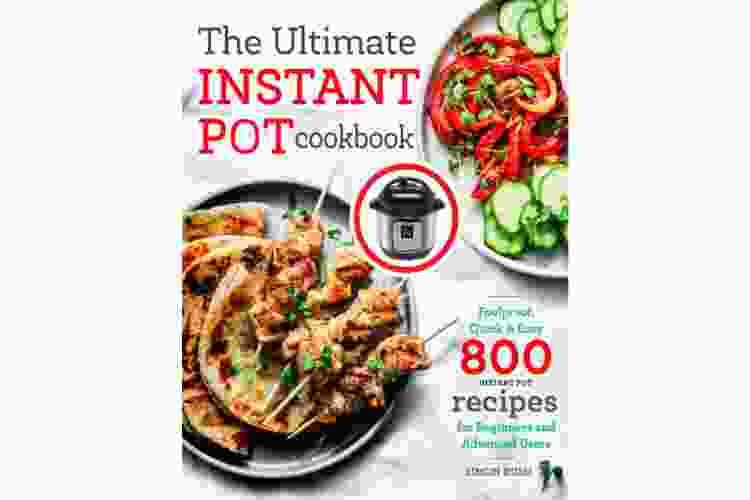 16. Baking With Mary Berry: Cakes, Cookies, Pies, and Pastries From the British Queen of Baking
Mary Berry isn't the only "Great British Bake Off" judge to have written a cookbook, but she's the only one who is Mary Berry. A guide from the queen of confections herself is a thing of incomparable beauty. Her elegance translates from the screen to the page in a collection of recipes that give her adoring fans a peek inside her flour-dusted legacy.
Berry shares over 100 of her favorite recipes that encourage budding bakers to whisk, roll and knead their way to pastries that are surprisingly easy to perfect. Breakfast selections, upscale desserts and beloved British sweets get the royal treatment from a true gem of the culinary monarchy.
Bonus: Indulge your sweet tooth even further with pastry classes in San Francisco or pastry classes in San Diego.
17. Flour Water Salt Yeast: The Fundamentals of Artisan Bread and Pizza
Far more than 10,000 reviews indicate that author Ken Forkish is onto something with his popular bread-centered cookbook. Four simple sections explain the fundamentals of bread, dough and pizza creation, taking the guesswork out of baking and putting the power of bread in the hands of home chefs.
Bringing to life basic and advanced bakes, this New York Times bestselling cookbook is a must for beginners and a game changer for long-time bakers. Forkish takes the mystery out of turning wholesome ingredients into artisan breads loved all around the world. Add a secondary focus on the merits of pizza, and you have the best cookbook for bakers with bread in their hearts and flour on their aprons.
Bonus: Keep your eye on the pie with pizza making classes in NYC or pizza making classes in Chicago.
Join a Live Online Cooking Class Today
Your kitchen is now your own culinary classroom. Connect with chefs from around the world right from the comfort of home.
18. Foolproof Fish: Modern Recipes for Everyone, Everywhere
Pescatarians have a handy resource in this comprehensive guide to filets and steaks from the sea. It's the best cookbook around for fish lovers who can't get enough of the ocean's bounty, and its focus on only fish earned it a 2021 award from the International Association of Culinary Professionals for single-subject cookbooks.
The clever chefs at America's Test Kitchen know exactly what they're doing when it comes to fish and offer only the very best in this impressive collection. The range of recipes is vast, the sauces delightful and the instructions superb. They detail not only what to do, but also why to do it, making "Foolproof Fish" an educational powerhouse. Home cooks looking for culinary knowledge in addition to healthful lunch and dinner options will find this cookbook a keeper.
Bonus: Find more pleasing pescatarian recipes with hands-on pescatarian cooking classes in Vancouver or pescatarian cooking classes in Fort Lauderdale.
19. The Big Book of Organic Baby Food: Baby Purées, Finger Foods, and Toddler Meals for Every Stage
Children have a head start as budding gourmet eaters with this list-worthy title, the best cookbook for creating baby- and toddler-friendly food at home. Discover how easy it is to make healthful, whole-food recipes that get little ones eating right, right off the bat.
Mindful parents looking for the best cookbook for crafting tasty, healthy food will find this title an excellent addition to their collection. Middleberg's professional expertise makes for invaluable advice on introducing the appropriate foods at each developmental stage of your child's life. Experiment with over 150 recipes — many of them enjoyable by the whole family — while learning to work around food allergies and sensitivities without compromising nutrition.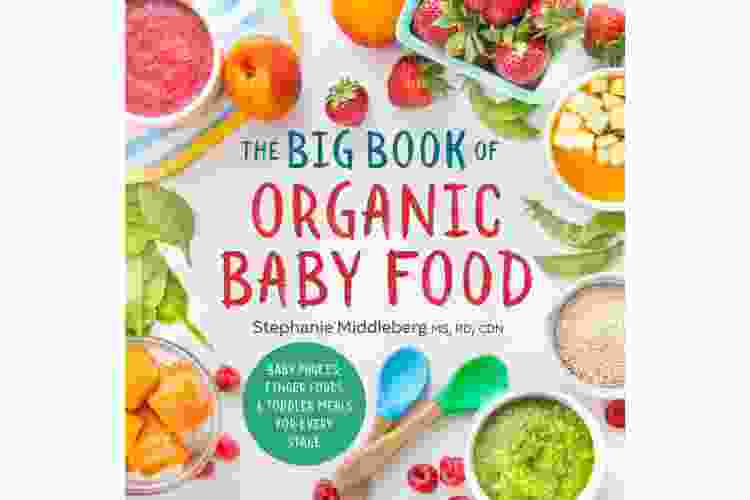 20. Meathead: The Science of Great Barbecue and Grilling
A barbecue and grilling cookbook by someone named Meathead Goldwyn is a green flag for expertise! More than 100 tested recipes make up the best cookbook for helping experienced grill masters add to their culinary range and introducing barbecue novices to the glory of open-flame cooking.
In addition to sharing his mouthwatering creations, Goldwyn dispels popular myths about the best ways to ramp up flavor in grilled dishes. From burgers and beef to pork and chicken, you'll learn to get the most out of your grill while discovering new truths about cooking with fire.
Hungry for the Best Cooking Gifts?
Shop gifts and experiences for food lovers, budding chefs and cocktail connoisseurs.
21. Chicano Eats: Recipes From My Mexican-American Kitchen
Explore the fusion of traditional Mexican and legacy American flavors in "Chicano Eats," the best cookbook for bringing a fresh take to your ideas of Mexican food. Award-winning food blogger Esteban Castillo spent much of his childhood between Southern California and Mexico and writes with expressive, straightforward passion about how this cultural blend shapes the recipes in this book.
Castillo's explanations of cheeses, peppers and other south-of-the-border staples and cookware give you an edge when creating your own home-cooked masterpieces. But a word of warning: If you're new to cooking or just looking for quick and easy recipes, this might not be your best cookbook pick. Chicano/Mexican food tends to take time and attention to detail. If that works for you, let "Chicano Eats" be your guide.
Bonus: Explore the heart of classic Chicano cuisine with Mexican cooking classes in Austin or Mexican cooking classes in Sacramento.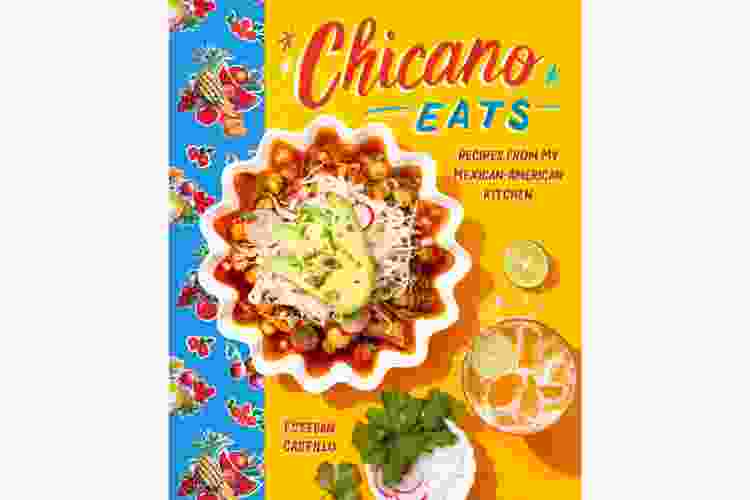 Join 200,000+ Culinary Enthusiasts
Exclusive deals, recipes, cookbooks, and our best tips for home cooks — free and straight to your inbox. PLUS: 500 Rewards Points.
To a chef who's always learning, there's no such thing as having too many cookbooks. The best cookbooks for your money will build on your abilities while expanding your kitchen skills. But there's no reason you can't pick up the best cookbooks for familiar favorites that bring you joy. All that matters is that you keep cooking!
For even more fun ways to explore your favorite foods, check out other experiences happening on Cozymeal.