The Top 23 Food Trends for 2023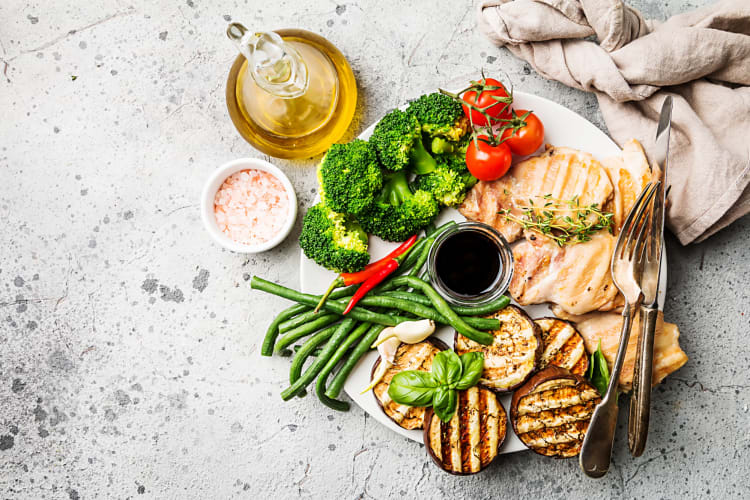 Our editorial team recommends the best products through independent research, selection and careful review. If you make a purchase through one of our affiliate links, we may earn a commission. Prices are subject to change.
The ever-shifting patterns of what people love to eat make exploring food trends for 2023 a thrilling prospect. What might food trends for 2023 have in store for home cooking, popular ingredients, beloved beverages and beyond?
Thanks to imaginative culinary leanings and a sense of food-based fun, there's no shortage of tempting tastes and intriguing elements to try in the new year.
Will healthful, comforting ingredients dominate the menu of new food trends in 2023? Or will indulgent delights and exotic flavors become the specials of the day? Luckily for us all, it's a little of both! Dig into the list below and see what food trends of 2023 await you.
Jump to Section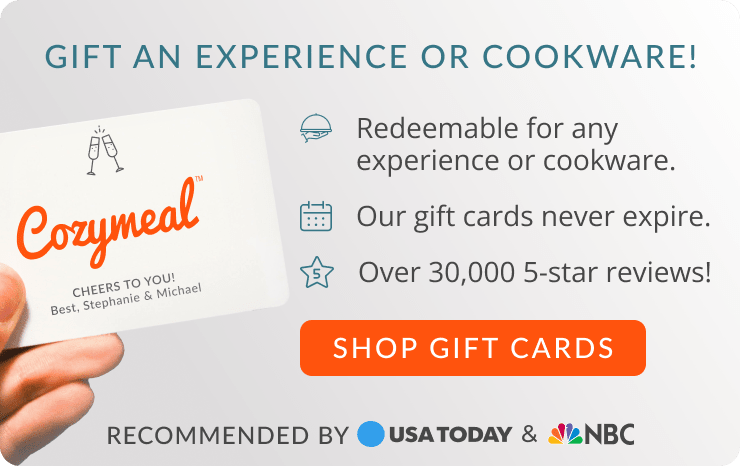 Lifestyle Food Trends in 2023
1. Urban Farm Produce
Addressing the issue of urban food deserts, growing ultra-urban farm produce as a food trend in 2023 will bring fresh foods to places where it's needed the most.
With options for local community gardens, kitchen crops and home-based hydroponics, there's a world of novel growing methods to be explored — from rooftops to backyards to balconies. And every option provides critical access to healthy ingredients grown in responsible ways.
For delicious ideas on how to put your urban produce to great use, check into cooking classes in Boston, cooking classes in Portland or cooking classes in New Orleans.
There are myriad cooking classes near you to help you learn to create salads, sides and vegetable-forward dishes that sing with fresh flavor and goodness. There are also online cooking classes available that allow you to explore food trends in 2023 from the comfort of your own kitchen.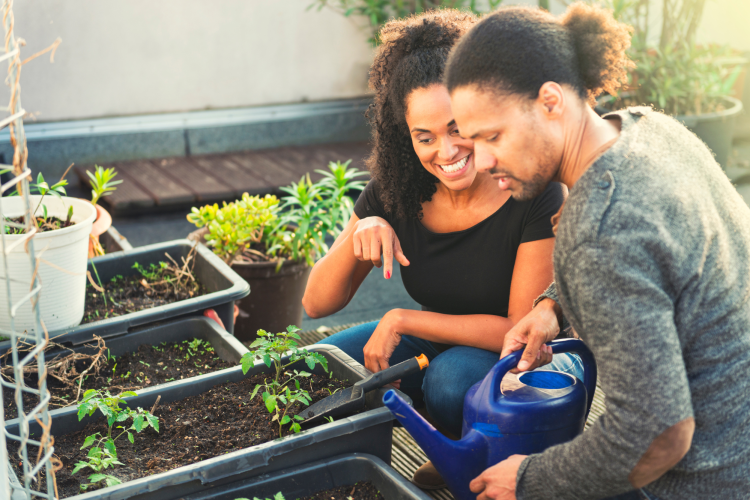 2. Climate-Conscious Foods
Sustainability will continue as an element of many food trends in 2023, just as it was a key food trend of 2022. The availability of ingredients farmed responsibly with lower-impact growing methods will expand the movement in important ways.
Leading the charge: grains and other crops grown with concern for soil health, creating an easier environment for continued cultivation. Increasing interest in plant-forward dining will also carry forward the idea of careful cuisine. And the explosion of non-meat protein alternatives continuing into next year will highlight a desire for mindful options among the many food trends of 2023. Learning to prepare food this way may be an adjustment, but once you get started, you'll find the options are abundant. You could also start you climate-conscious culinary journey with a plant-based meal delivery service like Purple Carrot, which uses 51% less water than the average American meal. Right you, you can also get $80 off your first four Purple Carrot boxes with promo code NewCarrot23.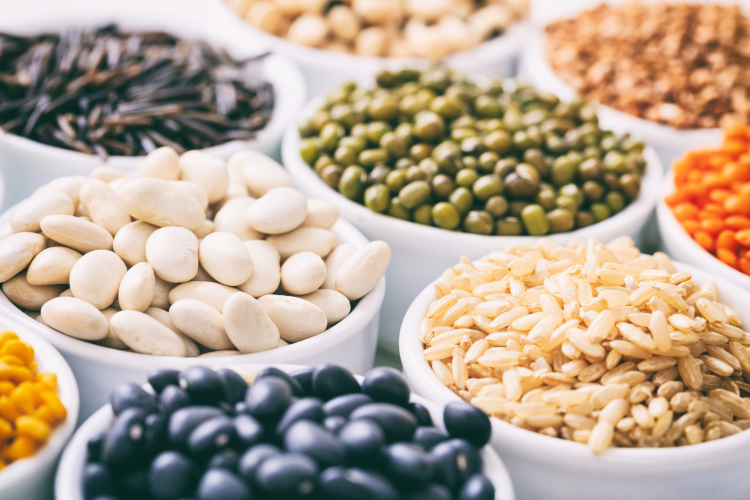 Book an Online Cooking Class Now
Ready to perfect your homemade pasta, paella or pad thai? Join a world-class chef from the comfort of your kitchen.
3. Pasture-Raised Meat and Eggs
Following the pattern of many other food trends of 2023, those with the means to purchase pasture-raised meat and eggs may be interested in making the shift. The reason is multi-faceted: Environmentally-destructive factory farms have fallen out of public favor over the past several years, with more consumers looking to purchase meat and eggs from small, local farms where animals are raised ethically with plenty of space and natural diets.
There's also a health component. Compared to factory-farmed livestock, pastured animals are less likely to suffer dangerous bacteria outbreaks such as e coli, staph or salmonella. Quality is also significantly higher; FACT reports that grass-fed beef contains less saturated fat, lower levels of inflammatory omega-6 fatty acids and higher levels of vitamins than grain-fed beef typical of a commercial farm.
There can be a premium to buying pasture-raised, but as many folks move away from meat-focused diets, they are more willing to pay for higher quality in smaller quantities. Give it a try with this churrasco steak recipe with fresh chimicurri. We're likely to see this continue as a food trend in 2023.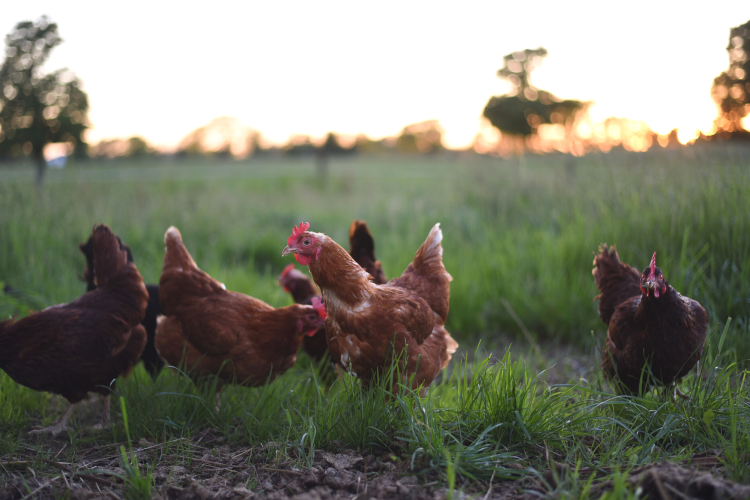 4. Island Flavors
A splash of tropical sunshine will add some much-needed joy to our eating habits next year! Look for a fusion of traditional and island ingredients to create a food trend in 2023.
A rise in popular picks such as pineapple and passionfruit, as well as more adventurous options like coconut curry and Caribbean spices, will help turn simple dishes into unique experiences. And beverage flavors taking a turn toward the floral and fruity will help make the new year an escape to paradise.
If you aren't familiar with these tropical flavors, hands-on cooking classes, again, can be a great inspiration. For example, cooking classes in Minneapolis or cooking classes in Des Moines can help you beat the chilly weather with dishes that bring the heat!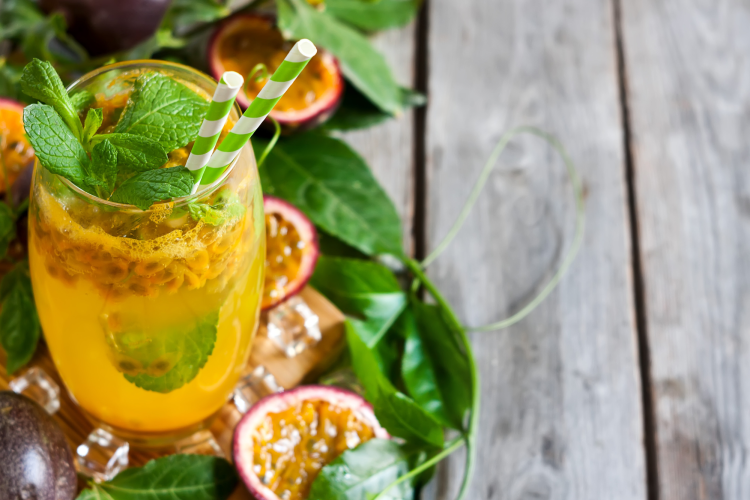 Join an Online Mixology Class
Craft cocktails. Palate-pleasing food pairings. Master mixologists. Skip the crowded bar scene and host your own virtual happy hour.
5. Spicy Bakes
Heating up traditional sweet bakes with chipotle, cayenne and other hot spices will set food trends in 2023 on fire! You'll see heated flavor favorites like Mexican hot chocolate, mango habanero and chili raspberry popping up in the form of cakes, cookies and pies. It's an earthy element that brings a sense of gourmet theater to all sorts of baked goods.
It's also a fun and easy way to add complexity to familiar flavor profiles. Why not experiment with a little cayenne in your cupcakes to lend your sweets a little heat? It's a fun way to spice up date night — like in date night cooking classes in Calgary — or you could even try an online baking class for a little boost in inspiration!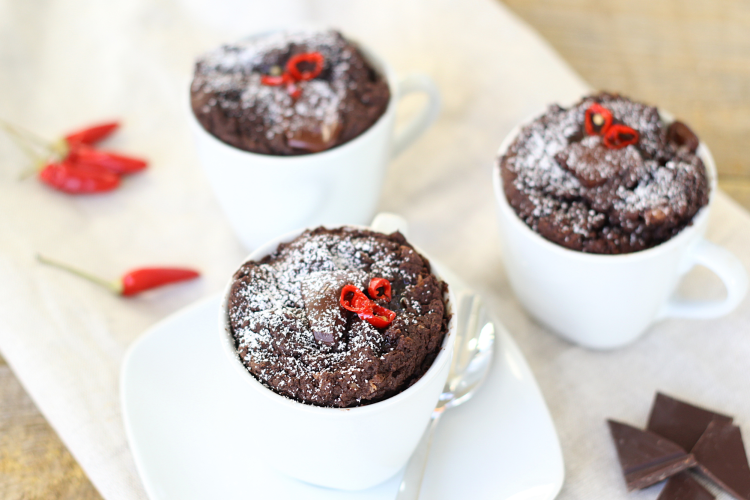 6. Reducetarian Eating
As noted by Cambridge University Press, it's well documented that excessive meat consumption, especially red and processed meats, has damaging effects on our health and environment. Limiting your consumption of animal-based foods is at the heart of the reducetarian movement. Rather than going fully vegan or vegetarian, this food trend for 2023 embraces thoughtful moderation. It's a great transition for mindful diners working toward a more environmentally conscious way of eating.
With incredible alternative meal options available in both ready-to-eat and easy-to-make forms, shifting away from animal food sources will be an easier, more delicious decision to make. If you're new to the movement, try this Korean tofu soup (soondubu jjigae) for an easy 30-minute meal.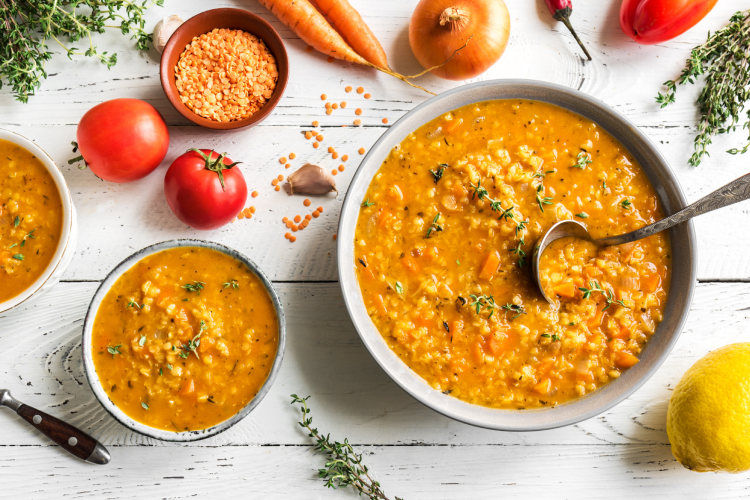 7. International BBQ
While we're turning up the heat in the new year, expect BBQ food trends in 2023 to bring the fire, too! Expanding our domestic BBQ palate, flavors from global cuisines will be lending their magic to traditional BBQ options in the coming year.
Regional spice profiles with smoky and peppery notes from the Middle East, the Mediterranean, South America and Asia will be rising in popularity. Look for an uptick in Korean and Thai BBQ techniques to provide some exciting fusion flash to your usual BBQ sensibilities.
If you live in a BBQ haven, local chefs can even help you sort out fusion flavors blending classic American BBQ with international flare. Check out cooking classes in St. Louis or cooking classes in Denver for a start. And while you're at it, why not up your cutlery collection for the best knives to slice and serve your favorite BBQ options? We recommend the Cuisine::pro Sabre 9-Piece Knife Block Set or Calphalon Classic Self-Sharpening 15-Piece Cutlery Set.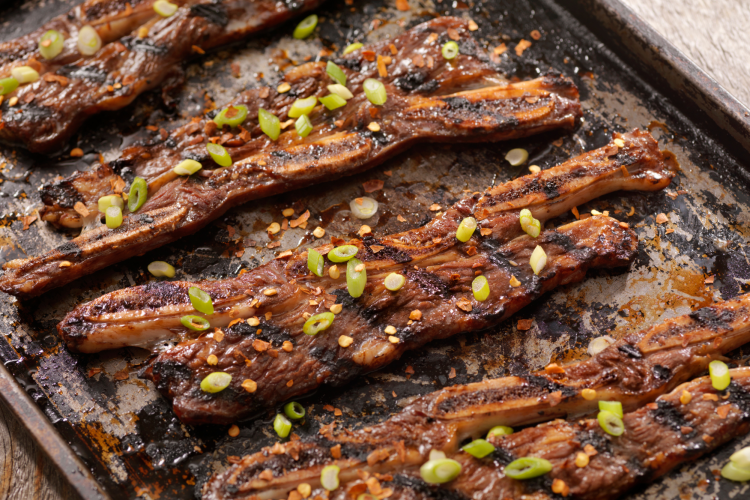 Ingredient Food Trends in 2023
8. Butter Boards
Butter is definitely having its moment in 2023. Last fall, TikTok creator and recipe developer Justine Snacks (Justine Doiron) took foodies by storm with a viral video in which she spread thick pats of butter across a serving board and topped it with all sorts of sweet and savory mix-ins.
Inspired by a technique by chef Joshua McFadden, "butter boards" are perfect for entertaining and serving a crowd, letting guests swipe breads, fried dough pieces, crackers or even crudités through the flavorful swirls of butter. You can go the sweet route with honey, fresh berries, dried fruits or flowers, or jams, or opt for savory instead with fresh herbs, chili crisp, chimichurri, crumbled bacon, roasted garlic or nuts. The combinations are limited only by your imagination.
Gourmet Cooking Classes Near You
Take your culinary skills to new levels with guidance from five-star chefs.
9. Tinned Fish
Another of TikTok's biggest food trends in 2023 comes in an unlikely place: tinned seafood. We aren't just talking about the average can of tuna, either. Taking notes from traditional Spanish conservas (top-quality foods preserved in cans or jars), trendy tinned fish includes octopus, squid, mussels, mackerel and more. You'll often find these selections preserved in sauces or with herbs, or sometimes smoked.
Not only delicious, accessible and a wonderful addition to a snack board, tinned fish can also be a health-conscious addition to your pantry. Seafood is a great source of protein and heart-healthy omega-3 fatty acids. Shellfish such as mussels and oysters are an excellent way to up your intake of zinc and vitamin B12. Plus, since so much tinned seafood consists of smaller-bodied, non-predatory fish (sardines, mackerel, squid, mussels, etc.), you can breathe easy knowing the mercury content is much lower than what you'd find in regular servings of large fish.
Try some spread on crackers, flaked over salad or eaten alongside a loaf of good bread and a glass of your favorite wine. You may also find tinned fish courses cropping up at popular eateries, which you can sample on food tours in NYC, food tours in Las Vegas or food tours in Chicago.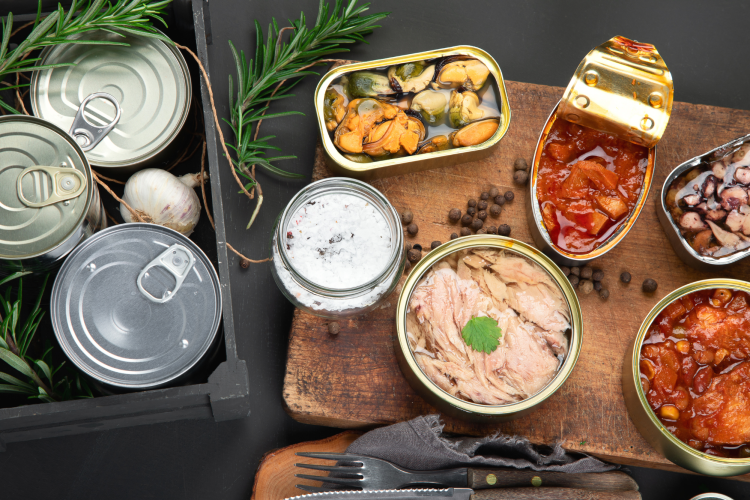 10. Peppers and Hot Flavors
Expect international peppers of all shapes, sizes and heat profiles to get things sizzling in the coming year. They'll be making appearances in snacks, exotic condiments and exciting seasonings; so if you don't know how to eat hot peppers, now's the time to learn!
Don't be surprised to see adventurous flaming hot flavors expand beyond chips and popcorn. Fast food outlets, food trucks and even home cooking options will have their own spiced-up versions of hot offerings as a food trend for 2023, including mac and cheese and fried chicken. If you want to crank up the heat in your own recipe rotation, hook up with a local chef for cooking classes in Napa, cooking classes in NYC or cooking classes in Toronto.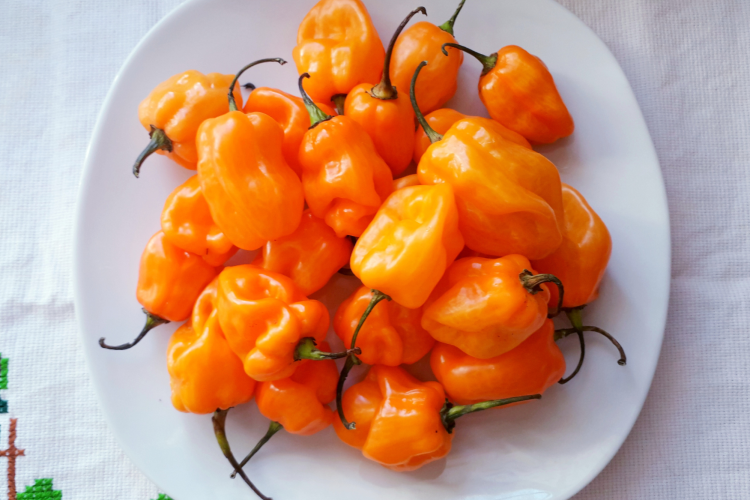 11. Vegan Eggs
With substitutes available that can stand in for eggs in both function and flavor, vegan eggs are a thrilling new food trend for 2023. They're practically identical when used in omelets or quiche and make low-cholesterol baking a foolproof success.
And if you're comparing nutrition facts, a serving of plant-based eggs has the same calorie and fat content as a serving of traditional eggs, and only one gram less of protein. When paired with plant-based chicken, beef and pork options, they round out a conscious swing toward animal-free eating that will continue to grow in 2023 and beyond.
12. Alternative Chocolates
Think outside the chocolate box to find a fun chocolate-based food trend for 2023! New colors and flavors such as gold and ruby bring a sense of elegance to the chocolate experience.
These flavors are nothing like your favorite milk, dark or white chocolate. Ruby chocolate carries a sweet-to-tart berry flavor profile, while golden chocolate tends toward caramel and toffee notes. And their hushed tones add elegant and exciting colors to the chocolate spectrum. Experiment with them when baking, creating home confections or for a celebratory anniversary date idea for a sweet, upscale twist.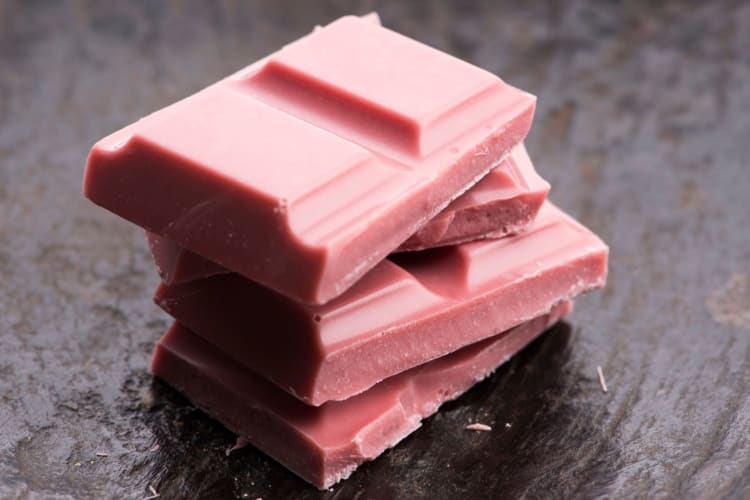 Join a Live Online Cooking Class Today
Your kitchen is now your own culinary classroom. Connect with chefs from around the world right from the comfort of home.
13. Yuzu Fruit
According to Healthline, this small, pebble-skinned fruit helps reduce inflammation and promotes heart health. It also packs a powerful antioxidant-and-vitamin one-two punch for its size, similar to a mandarin.
This power fruit can also be found in juice and jams, as well as in whole form in grocery store produce sections. And with a taste profile more sour than citrus, it can easily replace lemons and limes for a tangy kick in all sorts of recipes, from salads to desserts. Look for it to become a prominent superfood as the new food trends of 2023 roll out.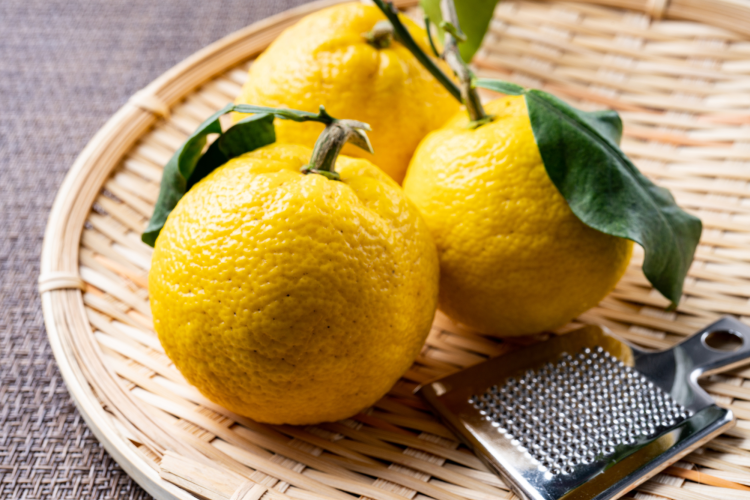 14. Moringa
Medical News Today touts moringa as a source of numerous vitamins and minerals, including vitamin A, vitamin B3, calcium and iron. It's a healthful ingredient that aids in everything from treating mood disorders to reducing high blood pressure.
Leaves from this highly valued plant, also known as the drumstick tree, will be found in salads and used as teas as food trends in 2023 prove out. Though fresh moringa may not be widely available, a powdered version can be found in health food stores, perfect for including in shakes and smoothies.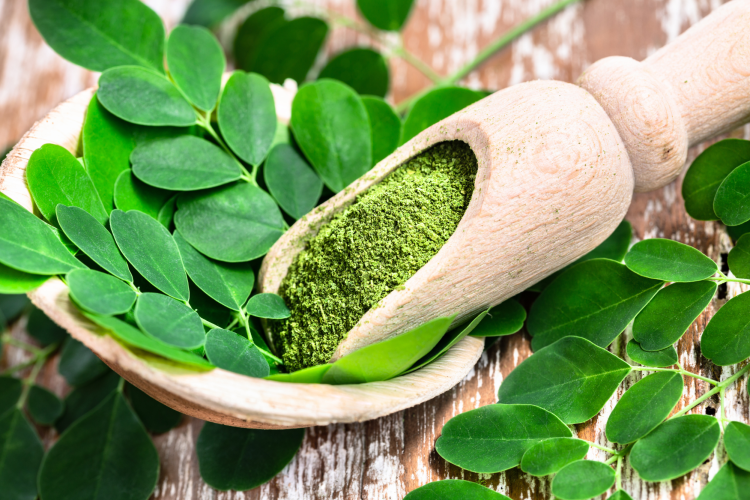 15. Turmeric
Several studies, like this one in Foods, have proven the curcumin compound in this umami spice to have anti-inflammatory and antioxidant properties. That makes it one of the healthiest seasonings you can have in your spice rack.
You'll see an uptick in its use as a food trend for 2023, showing up in everything from turmeric lattes to cereal. Its slightly mustardy profile makes it an ideal addition to eggs, soups, stir-frys and other savory dishes. Sprinkle it on popcorn or include it in hummus for an extra-healthful kick. If you're feeling adventurous, you can even try a golden hot chocolate with turmeric as the star ingredient!
Being a star ingredient in Indian cuisine, these dishes are a great place to start familiarizing yourself with turmeric's earthy flavor profile. Get expert insight from world-class chefs with cooking classes in Vancouver, cooking classes in Columbus and more cities near you.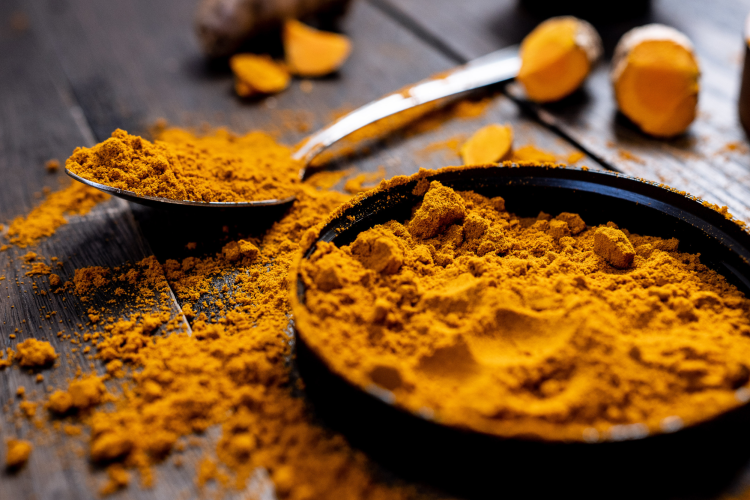 16. Plant-Based Chicken
Expanding the alternative protein movement, plant-based chicken will be a star player of the food trends in 2023.
Fast food chains are testing versions in select markets, hoping to expand their options beyond beef patties. For home cooking options, you'll find newer and better versions cropping up in national grocery chains. Look for a wider selection of tenders, strips and even fried chicken alternatives to become sensations in the new year.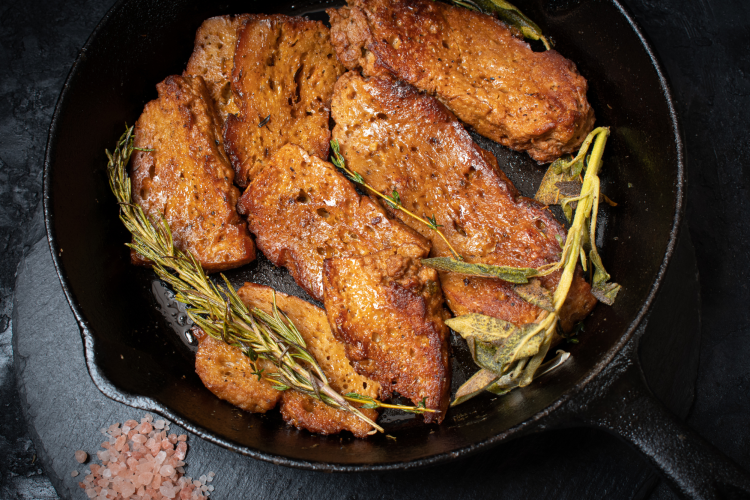 Book a Gourmet Cooking Class Now
Kick-start your culinary confidence with help from a world-class chef. See what's cooking in your city today.
17. Pasta
Welcome back a favorite comfort dish as a food trend in 2023! Expect a push for healthier versions that bring a sense of culinary well-being to the usual pasta experience.
It isn't just Italian pasta making waves this time: international flavors from North Africa, Eastern Europe and Turkey will be showing up in the new year. You'll also see a turn toward healthier base ingredients, grains, pulses and legumes such as spelt, flax and even chickpeas. Add hearty toppings and sauces prepared with plant-based ingredients and you have a food trend for 2023 we can all get wrapped up in. Become a pasta making master with cooking classes in Orlando, cooking classes in Orange County and beyond.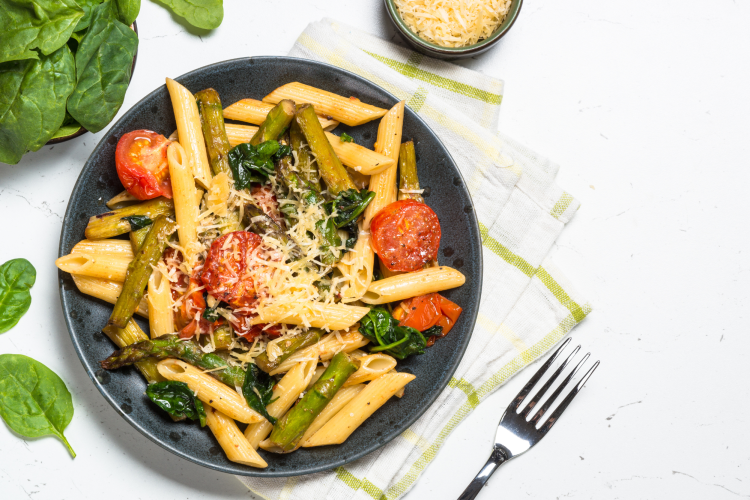 Beverage Trends in 2023
18. Botanicals
When it comes to upmarket beverage flavors, watch for elderflower, lavender and other natural floral flavors to add to the food trends of 2023. These delicate essences bring a fresh profile to drinks that supplants the need for added sweeteners.
Expect herbaceous and greener flavors to come forward as well, highlighting a cultural shift toward food and drink trends featuring more natural flavorings. Even familiar, earthy botanical spirits like amaro and absinthe will be seeing an uptick in the new year. If you're feeling at all stumped on how to hop on the trend yourself, the five-star mixologists leading online mixology classes are happy to share their recipes.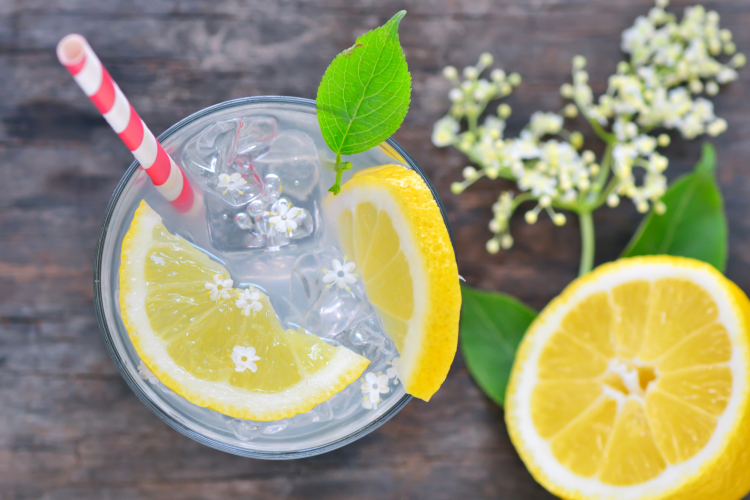 19. Bold Flavors
Other beverages will see a return to simplicity with dominant single-note flavors as a food trend for 2023. Nostalgic candy flavors like cherry, green apple and watermelon that bring a sense of carefree childhood indulgence are on the horizon.
Though nuanced flavors have made beverages feel upscale and exclusive in the past, these more direct flavor profiles with fewer bells and whistles are easier to recognize as familiar tastes. It marks an important return to comfort as a response to the increase of general life stress from the past few years.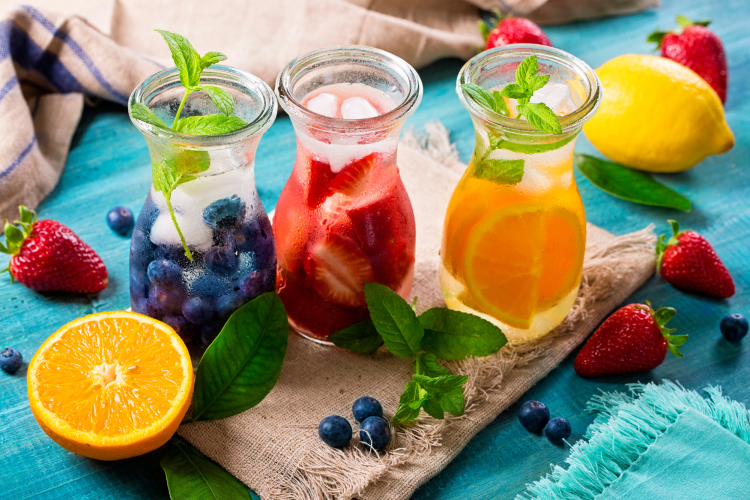 20. Functional Fizz for Self-Care
Expect a step up in the fizzy water trend of the past few years with a blast of wellness-minded additions. With elements of ginger and citrus introducing natural ingredients, seltzer takes on a more useful purpose than simple refreshment.
There'll be upmarket versions of traditional colas as well, with elevated flavor profiles, vitamins and minerals added, and sugar removed for a more mindful beverage experience. Kombucha is also expected to continue its wave of fizzy fermented popularity for health and general enjoyment.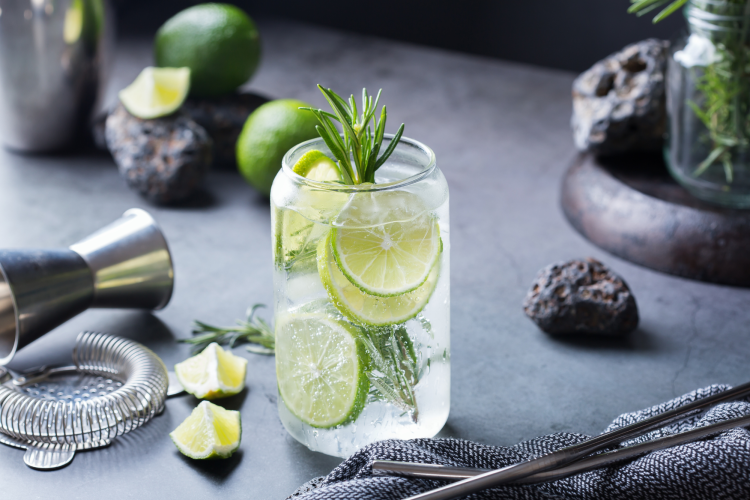 Book an Online Cooking Class Now
Ready to perfect your homemade pasta, paella or pad thai? Join a world-class chef from the comfort of your kitchen.
21. Clean-Label Simplicity
Clean labels with fewer ingredients will be dominating the beverage market as a food and drink trend in 2023. Many beverage makers will be doing away with artificial colors, flavors and sweeteners. Though this isn't a new idea, the increased interest in health exhibited by consumers due to COVID-19 has brought it to the forefront.
This trend will affect soft drinks and colas as well, with vitamin-fortified and naturally sweetened versions of classic offerings being rolled out in the new year.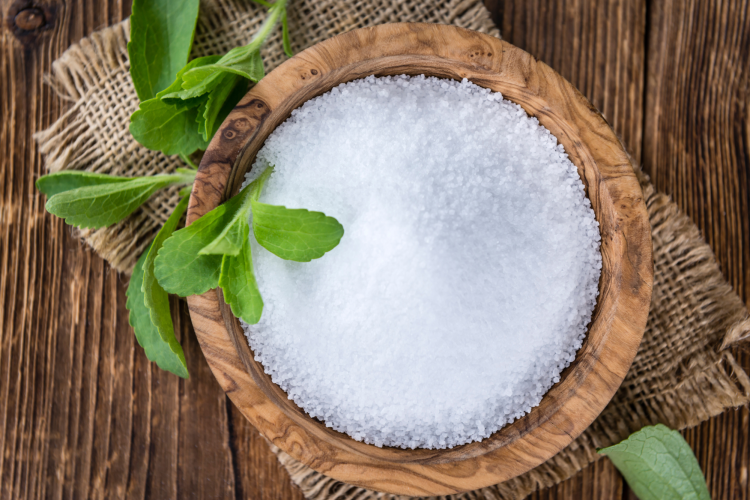 22. Potato Milk
Joining other plant milks on grocery shelves as delicious alternatives to dairy, potato milk will be seeing its stock rise among food trends in 2023.
This unexpected ingredient is low in saturated fat and sugar and presents the most sustainable version of non-dairy milk yet. It may sound like an unlikely contender, but with a creamy consistency and neutral flavor that can be sweetened easily, watch for potato milk to stake its claim in the beverage case this year.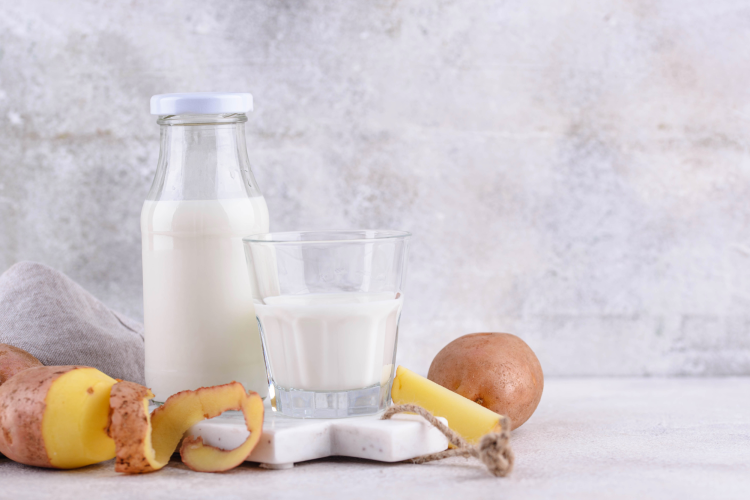 23. Zero-Proof Spirits
One of the most exciting beverage-based food trends of 2023 is the turn to zero-proof spirits. They present all the flavor with none of the alcohol, making them a perfect replacement for beverage lovers opting for less of a buzz in the new year.
They're available in various flavors that mimic their alcohol-based counterparts. And they blend easily with your favorite bar elements to become friendlier versions of familiar cocktails. It's a fantastic compromise for the health-minded drinker and an inclusive way to jazz up parties, get-togethers or girls night ideas.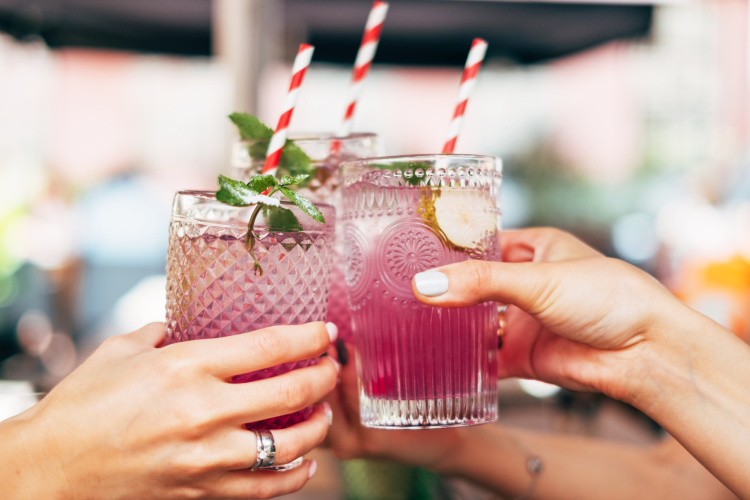 Join 200,000+ Culinary Enthusiasts
Exclusive deals, recipes, cookbooks, and our best tips for home cooks — free and straight to your inbox. PLUS: 500 Rewards Points.
A lot of thoughtful, exciting additions to the food world will be making their way into our dining habits this year. Why wait to sample the goodness? Don't be afraid to jump in and try some of the new food trends of 2023, and see where the culinary road takes you. With a little open-minded experimentation, you'll be ahead of the curve on the latest flavors and ingredients as we head into the new year!
For more fun and interesting food trends, check out the other exciting offerings on Cozymeal.