Egg Substitutes for Baking: Ultimate Guide for 2023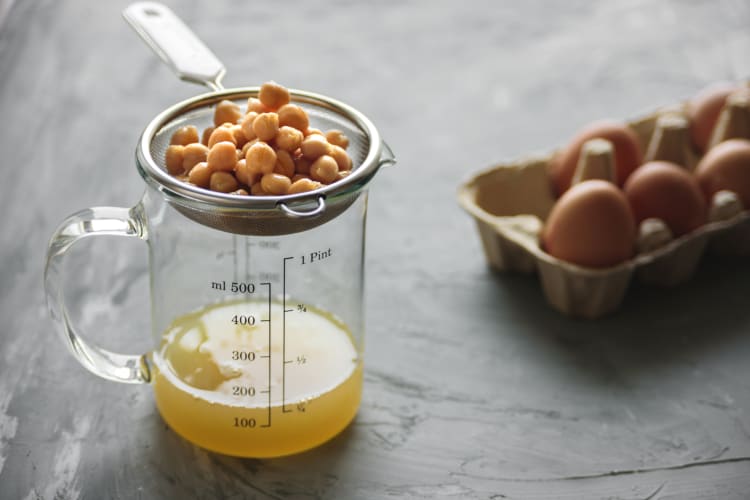 Our editorial team recommends the best products through independent research, selection and careful review. If you make a purchase through one of our affiliate links, we may earn a commission. Prices are subject to change.
Are you looking for the best egg substitute for baking? Maybe you're following a vegan diet and need a replacement for eggs in typical recipes. Or, you might be watching your cholesterol intake so you're looking for a leaner ingredient. Luckily, there are lots of plant-based egg stand-ins that can still give you satisfying and perfectly textured baked dishes.
Jump to Section
Gourmet Cooking Classes Near You
Take your culinary skills to new levels with guidance from five-star chefs.
Why Use an Egg Substitute?
The reasons for using an egg substitute vary just as much as the choices available. A few key reasons include dietary restrictions, allergies or lifestyle choices. Anyone following a plant-based diet can eliminate animal bi-products from many recipes by simply subbing out the eggs. Those with egg allergies know of the importance of avoiding them while still enjoying delicious baked goods.
Another possible reason is the convenience and budgetary benefits. With soaring egg prices and unreliable availability, it might be cheaper and less stressful to rely on an egg replacement for baking. Plus, many choices have a much longer shelf life than actual eggs, making it easier to keep them stocked in your kitchen.
If you're new to egg-free cooking, a hands-on culinary class can be a good way to learn the ropes. Check out cooking classes in Ottawa, cooking classes in New Orleans or other cooking classes near you. There are even online cooking classes you can take from home.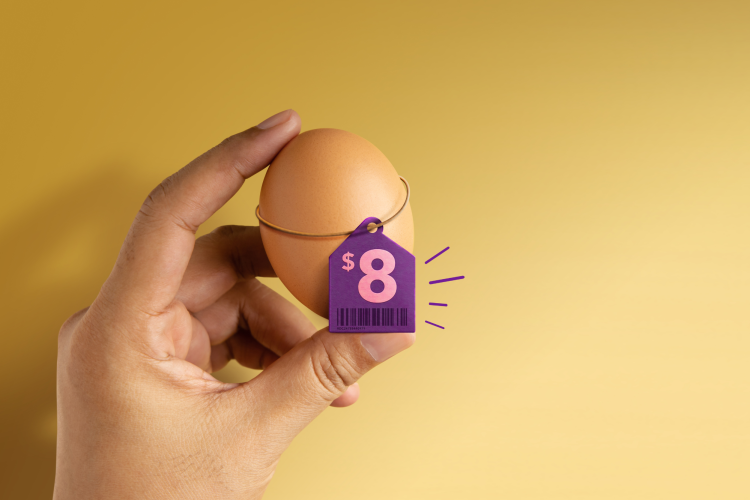 Purpose of Eggs in Baking
Eggs are a common baking staple for a few reasons. One, they can be used in a variety of dishes from sweet to savory. The way they firm up and set as they bake makes them an ideal binding agent. They can also give everything from cinnamon rolls to quiches that melt-in-your-mouth texture. As Healthline points out, they give baked dishes a fluffy composition thanks to the way they "trap pockets of air." These are all key benefits needed for a well-rounded dish. Luckily, there are some egg substitutes that can achieve nearly identical results.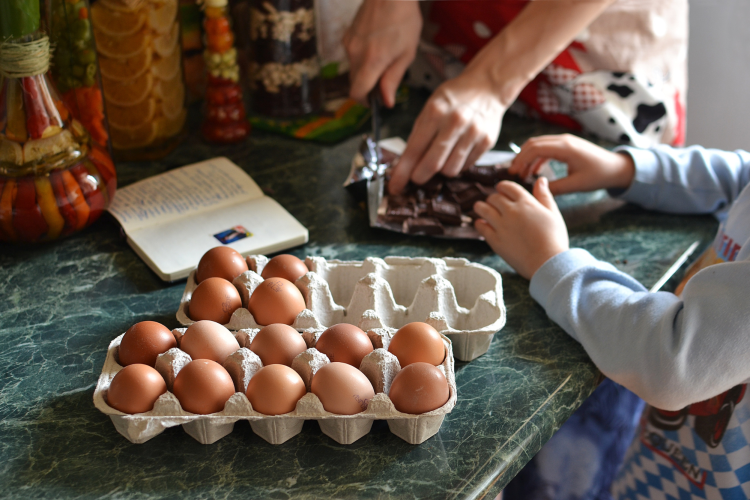 12 Egg Substitutes
1. Aquafaba
Aquafaba is a pretty unique vegan egg substitute. The substance is the liquid that surrounds canned chickpeas. So, the next time you make homemade hummus, be sure to save the brine for baking uses. One awesome feature of aquafaba is that it can be whipped into an egg-like foam. This makes it ideal for uses like luscious cakes and delicate meringues. When subbing for eggs in a recipe, use three tablespoons of aquafaba for each egg called for.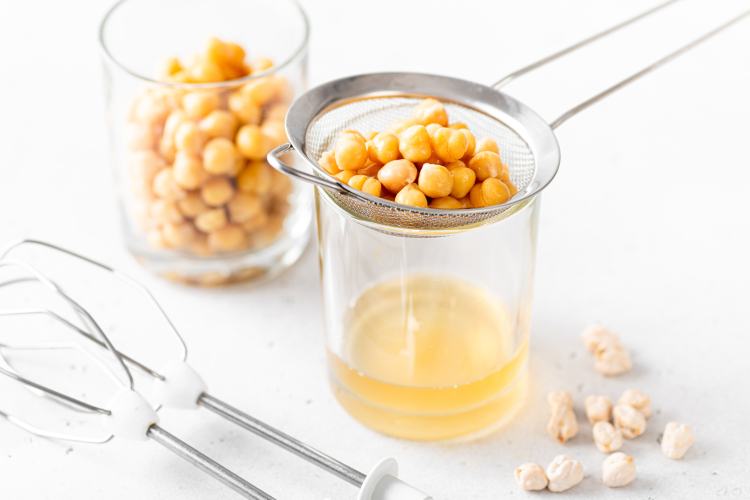 2. Flaxseed Eggs
Flaxseed eggs are a pretty ingenious ingredient that serves as an egg substitute. When you combine the ground seeds with water, they morph into a liquid with an eggy texture. This makes them an awesome binding agent in baked dishes like stuffing and muffins. For each egg, mix together a tablespoon of flaxseed meal with three tablespoons of water. Let it sit for a few minutes before mixing it with the rest of the ingredients.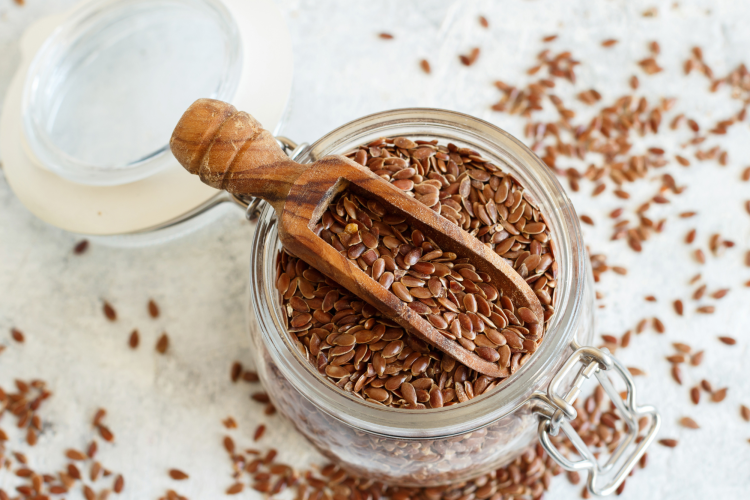 3. Ripe Bananas
Make use of the rapidly ripening bananas in your fruit bowl and use them as a potassium-rich addition. These are perfect egg substitute for brownies as they add a subtle fruity dimension. Mash up half of a banana, or about a quarter cup, for every egg in your recipe.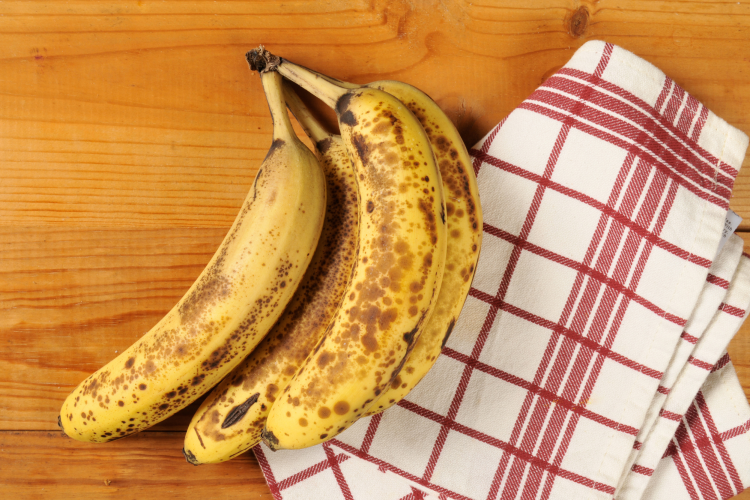 Book a Gourmet Cooking Class Now
Kick-start your culinary confidence with help from a world-class chef. See what's cooking in your city today.
4. Non-Dairy Yogurt
Yogurt comes in a ton of non-dairy options including almond, soy and cashew bases. These are ideal to add a creamy texture to your baked goods like cookies and pies. When using it as an egg alternative, use about quarter of a cup for each egg.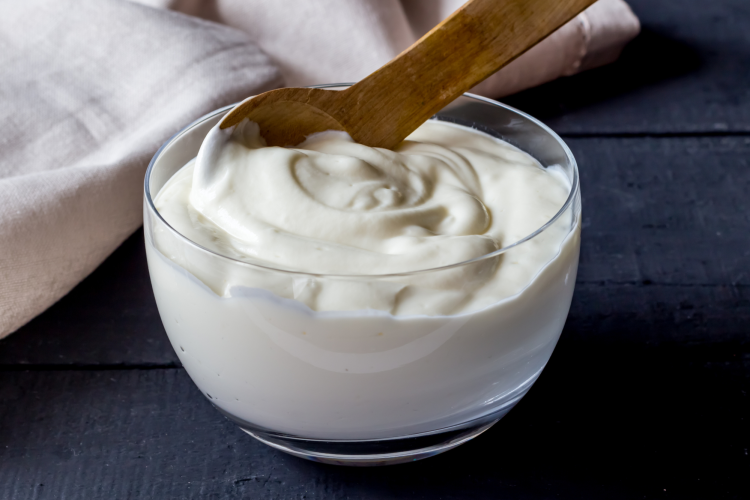 5. JUST Egg
JUST Egg is a revolutionary product made to mimic real eggs. Not only can this be used as a vegan egg substitute for baking, but it also scrambles up like the real thing. This makes it a perfect choice for mini quiches or your favorite breakfast casserole. About three to four tablespoons of the cholesterol-free liquid equals one egg.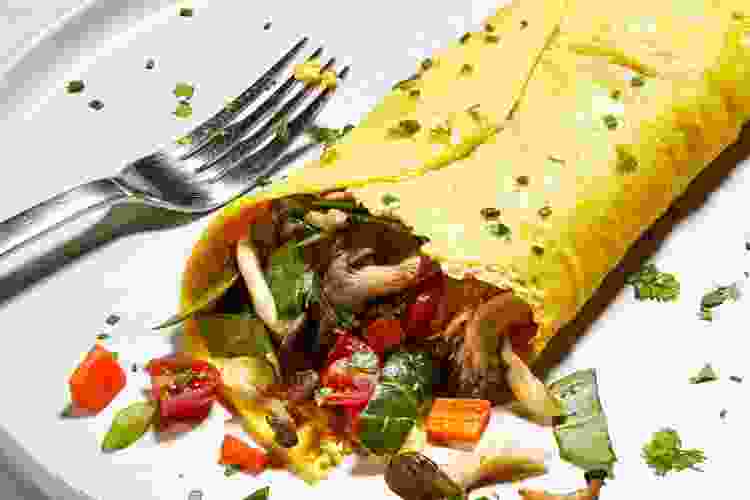 6. Applesauce
Applesauce is a great shelf-stable egg substitute that you can easily keep on hand. Plus, it makes your baked goods nice and moist. Use unsweetened variety for a neutral flavor or try cinnamon to add a delightful note to pumpkin bread or apple pie. Use a quarter of a cup in place of each egg in your favorite desserts.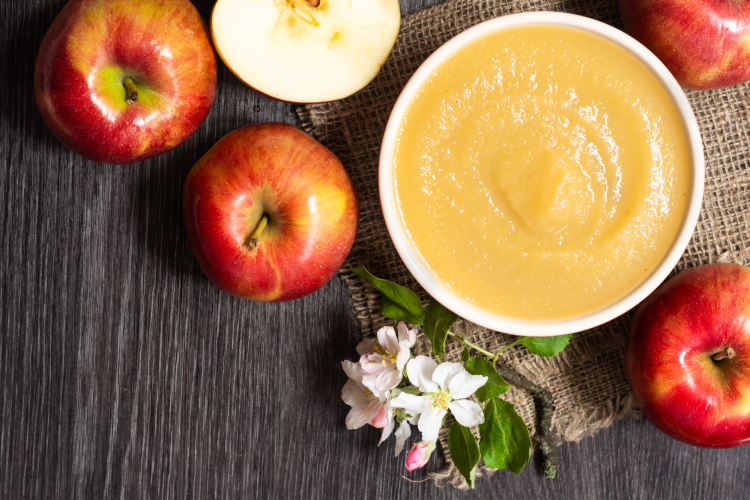 7. Silken Tofu
Silken tofu is an excellent binding agent that can add a little extra protein to your baked dishes. Because of its neutral flavor, it's ideal in everything from cheesecakes to baked pasta. Purée about a quarter of a cup to substitute for each egg.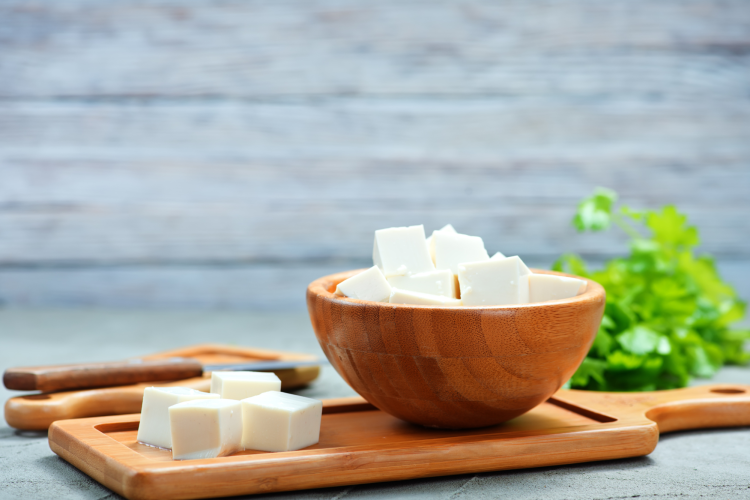 8. Chia Seeds
Chia seeds are known for packing lots of nutrients into a tiny shell. They are a superfood that can give you a dose of antioxidants, fiber and protein. Plus, when mixed with water, they create an egg-like gel. This makes them a healthy egg replacement in your morning muffins of veggie casserole. To make a chia "egg," combine a tablespoon of seeds with three tablespoons of water.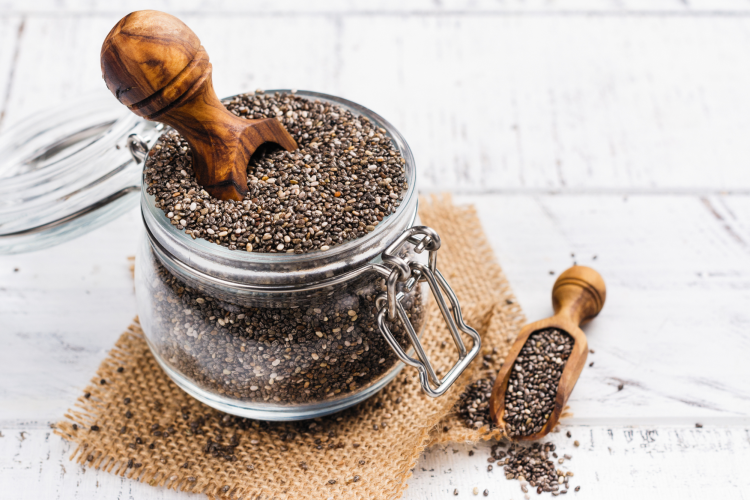 9. Ener-G Egg Replacer
Ener-G Egg Replacer comes in a shelf-staple powder form and one box can replace about 100 eggs — making it super budget friendly. It's formulated from gluten-free flour and works well as an egg substitute for cookies and bread. Whisk one and a half tablespoons of the powder into a tablespoon of warm water to replace each egg.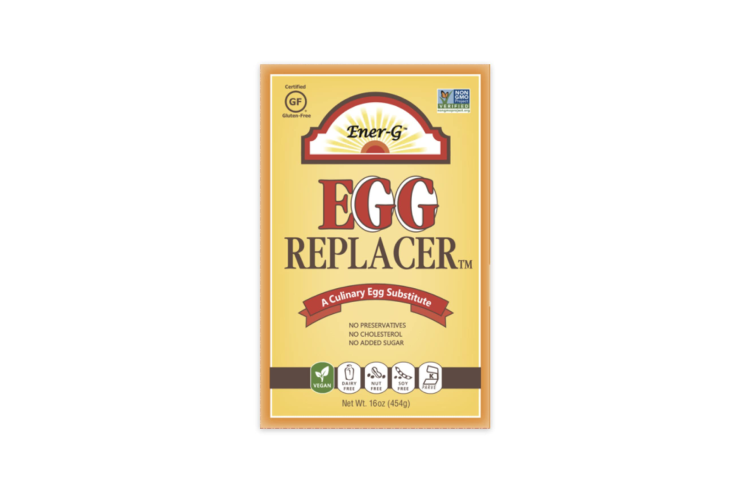 Gourmet Cooking Classes Near You
Take your culinary skills to new levels with guidance from five-star chefs.
10. Canned Pumpkin
Canned pumpkin is an awesome egg alternative that can add a ton of moisture and a subtle flavor. This makes it a perfect choice for spice cake or pumpernickel bread. When swapping it in for eggs, use about a quarter of a cup for each one you're replacing.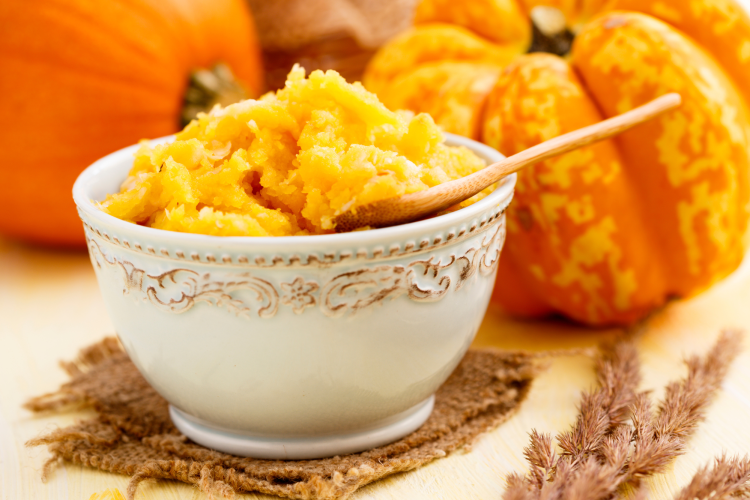 11. Cornstarch
Cornstarch is a pretty common ingredient that most people have on hand. It also works well as a binding agent to hold baked goods together. It's also pretty flavorless, making it perfect for baked custards and puddings. Mix a tablespoon of the powder into three tablespoons of water as a substitute for each egg.
12. Vinegar and Baking Soda
We're all familiar with the volcanic reaction that vinegar and baking soda make. However, this reaction can also create a fluffier texture when it comes to baked goods. This is an awesome egg substitute for bread and biscuits to acheive light and airy results. Simply combine a teaspoon of baking soda with a tablespoon of vinegar for each egg you're replacing.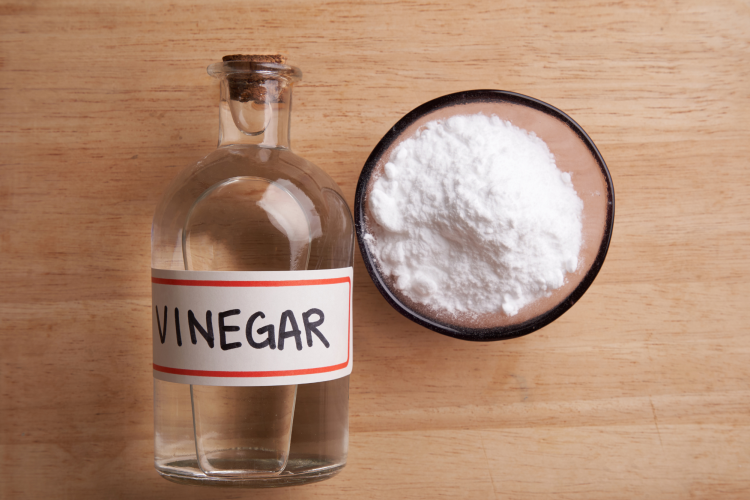 Join 200,000+ Culinary Enthusiasts
Exclusive deals, recipes, cookbooks, and our best tips for home cooks — free and straight to your inbox. PLUS: 500 Rewards Points.
Baking is a fun adventure with lots of experiments along the way. Test these egg substitutes until you find your go-to favorites. Of course, you'll find that certain ones work better in some recipes than others. Plus, you won't have to neglect your favorite baking recipes just because you're avoiding eggs.
For even more fun ways to explore your favorite foods, check out other experiences happening on Cozymeal.