Guide to Peanut Butter Alternatives for 2023
Looking for some perfect peanut butter alternatives? Peanut butter is a staple of many American households, but often allergies or other nutritional considerations limit its use. Peanut allergies are one of the most common allergies among adults and often the most severe if breached. Store-bought peanut butter made by the food industry can also be high in additives that can be problematic for some.
While peanut butter is a key ingredient in many recipes, including baked goods, smoothies, dressings, sauces and as a yummy spread, there are a number of great peanut butter alternatives available, both created from tree nuts and non-nut materials. Looking for some guidance in how to cook with peanut butter substitutes? A cooking class can help increase your culinary knowledge. Whether you're looking for cooking classes in Vancouver or cooking classes in Portland, there are bound to be great cooking classes near you. You can also enroll in online cooking classes wherever you may be.
Whatever your current level of expertise in the kitchen, these peanut butter alternatives are easy swaps for the original.
Jump to Section
Book a Gourmet Cooking Class Now
Kick-start your culinary confidence with help from a world-class chef. See what's cooking in your city today.
What Is Peanut Butter?
Peanut butter is created from grinding peanuts into a paste and then adding other elements like salt, sugar and oil to create a smooth, creamy texture. The "nut" in the name is deceptive. Peanuts are actually in the legume family, making them closer cousins to beans, peas and lentils. Their flavor and texture, however, more closely resemble that of tree nuts like almonds and cashews, which make the latter common replacements for peanuts.
While the process of making a paste from this popular legume goes back to the Inca civilization, John Henry Kellogg (of cereal fame) was the first to put peanut butter as we know it on the map. A vegetarian, Kellogg was looking to create a protein-rich substitution for meat, first for residents at the Battle Creek Sanitarium in Michigan, then later among his elite circle. Many of them, as fellow Seventh Day Adventists, believed meat was bad for digestion and prone to unleashing sinful thoughts and libido.
By 1896, peanut butter had appeared in Good Housekeeping magazine, with instructions on how turn-of-the-century housewives could create their own at home. During WWI, it became a popular meat substitute during rationing. From there, its fame and availability grew through the rest of the 20th century, as Smithsonian Magazine explains it.
With the rise in peanut allergies and other dietary needs over the last few decades, peanut butter alternatives like other nut butters and nut-free spreads have joined the original on the shelves.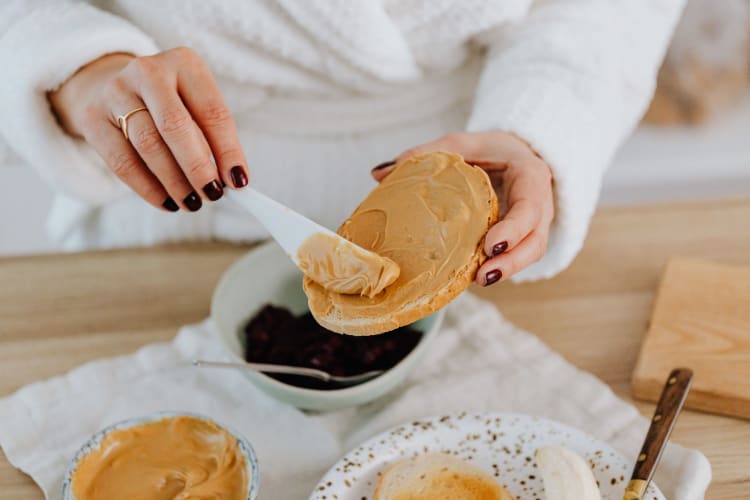 Purpose of Peanut Butter in Cooking and Baking
Peanut butter is used in many recipes — everything from baked goods to smoothies, sauces and dressings. The most common place you may find it is spread on toast or between two slices of bread. It's also popular as a spread for fruit, vegetables and crackers. It's a key source of protein for many vegan or vegetarian diets, often appearing in dishes as a dairy alternative to add moisture.
Because of the high incidence of peanut allergies, which can range from mild stomach or throat irritation to deadly anaphylactic shock, you may be looking for a replacement for this popular pantry staple that is similar in taste and texture. Or perhaps you just want to shake up a recipe with a different kind of nut butter. Either way, you're in luck. There are many suitable options!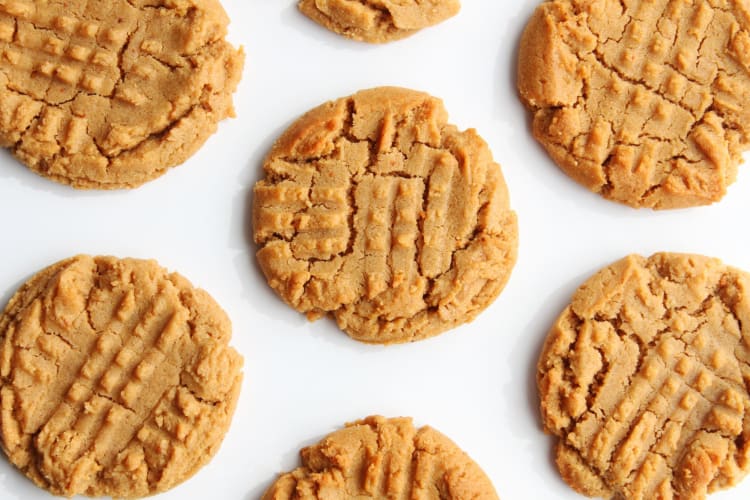 7 Peanut Butter Substitutes
1. Almond Butter
One of the most popular peanut butter alternatives on the shelf, almond butter is slightly lower in sugar and higher in other nutrients than peanut butter. Almonds often have a richer flavor and similar texture, while also having heart health-boosting and cholesterol-reducing effects. You can find versions with or without sugar or added salt.
The substitute ratio is 1:1 and works in anything you would use peanut butter for. When included in baked goods, however, the results may have a slightly different texture.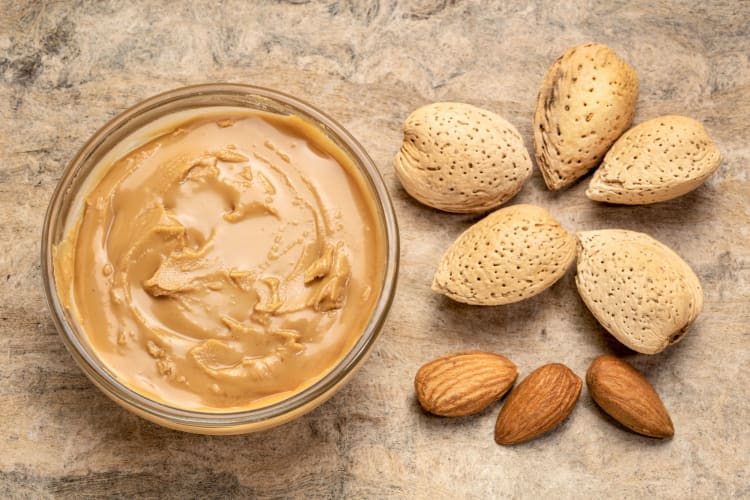 Gourmet Cooking Classes Near You
Take your culinary skills to new levels with guidance from five-star chefs.
2. Cashew Butter
Milder and sweeter in flavor than peanut butter, this substitute is slightly creamier than most nut butters, making it great for sauces and dressings. Made from cashews ground into a paste, it's high in magnesium and immunity-boosting properties, as well as omega fatty acids, but does have slightly less protein than peanut butter itself. Use as a 1:1 replacement for peanut butter.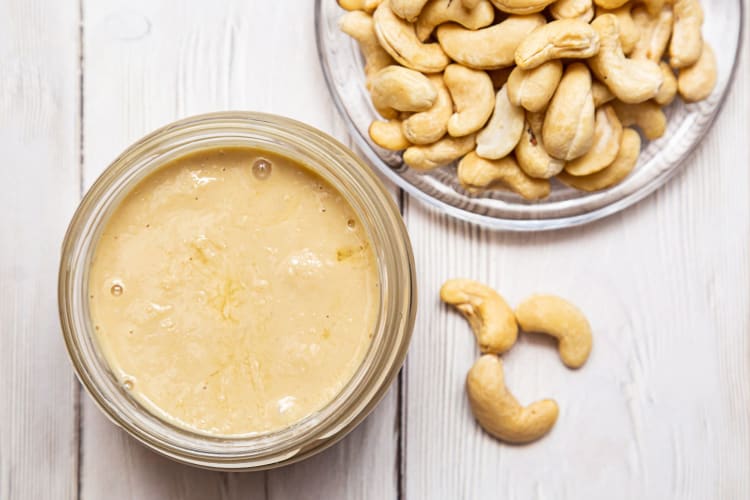 3. Walnut Butter
A less sweet peanut butter substitute, walnut butter has a nutty but slightly bitter flavor that many prefer if no sugar is added. Higher in iron, magnesium and fatty acids than peanut butter, it's a perfect alternative to peanut butter for spreading on toast, including in smoothies or slathering on fruit.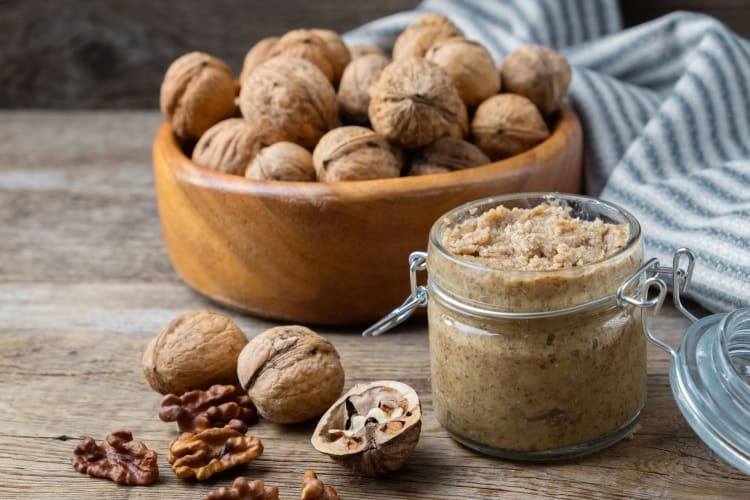 4. Hazelnut Butter
Known perhaps for its most famous version, chocolatey Nutella, hazelnut butter is available in both sweetened and unsweetened, salted and unsalted versions. While it has a higher fat content than peanut butter, it boasts fewer calories overall, making it a perfect low-calorie peanut butter alternative. Its slightly sweet taste and aroma make it especially great for desserts, smoothies, parfaits and other treats.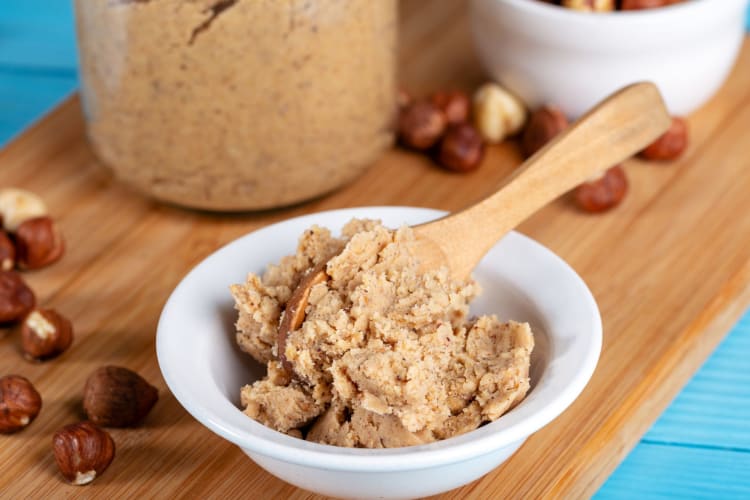 5. Pecan Butter
Made from ground pecans, this peanut butter substitute is slightly richer than the original but has a milder flavor and subtle notes of vanilla. Of all the nut butters, it has the highest content of antioxidants and other health benefits, making it a healthy alternative to peanut butter. Use 1:1 in baked goods or spread it on toast, fruit or in yogurt.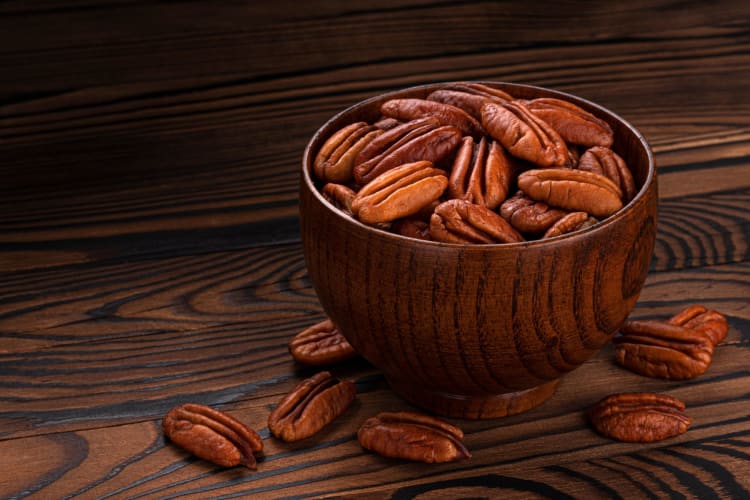 6. Pistachio Butter
While a little harder to find on the shelf, you can make this peanut butter alternative at home in a food processor with or without the skins, creating its signature green-shaded paste. The flavor is slightly sweet and earthy. Pistachios are higher in electrolytes and potassium than peanut butter as well. Swap it out for peanut butter in equal parts when cooking.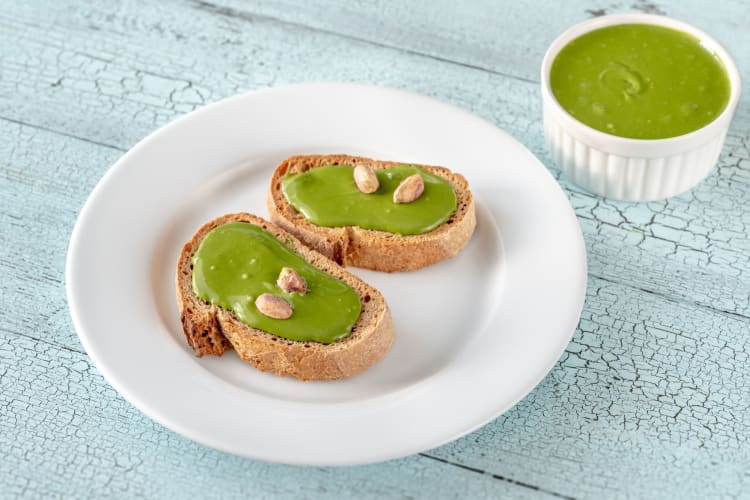 7. Brazil Nut Butter
This rich and creamy peanut butter alternative is similar in look and texture to peanut butter but far less sweet. Brazil nuts have only half as much protein as peanuts but are richer in other nutrients like vitamins D and B. Many liken its flavor to coconut, making it one of the best peanut butter alternatives to use if you are avoiding coconut.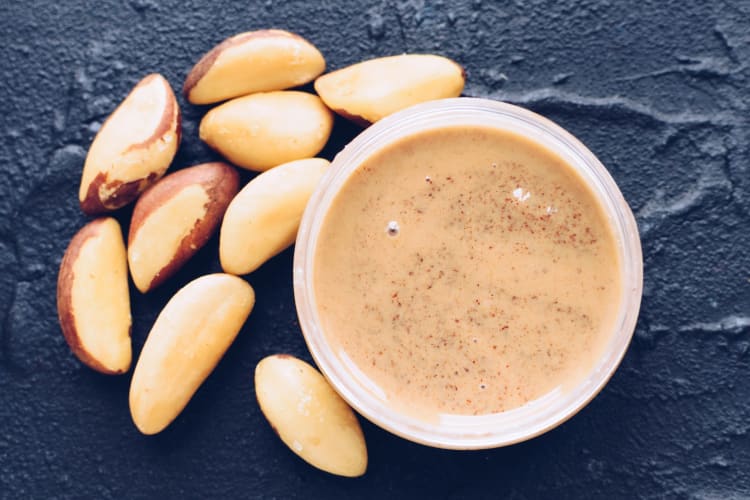 Join a Live Online Cooking Class Today
Your kitchen is now your own culinary classroom. Connect with chefs from around the world right from the comfort of home.
5 Nut-Free Alternatives to Peanut Butter
8. Tahini
Created from sesame seeds ground into a paste with salt and oil, the nut-free alternative tahini is a common element in many Middle Eastern cuisines. While it's not as commonly consumed on its own, it makes a particularly great nut-free peanut butter alternative for sauces and dressings.
Tahini can also be spread on sandwiches or toast and pairs well with jams and jellies. As a 1:1 substitute for peanut butter in baking, it adds additional moisture without the noticeable nut flavor of peanut butter. It is one of the most common peanut butter alternatives for nut allergies.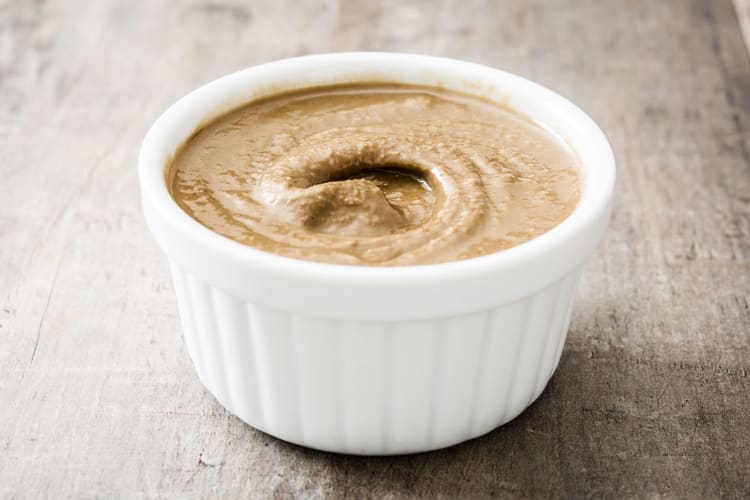 9. Sunflower Seed Butter
The second of the most commonly used nut-free peanut butter alternatives, many have a hard time telling the difference between sunflower butter and peanut butter. Created from ground sunflower seeds, this popular alternative can easily be found on store shelves and is a perfect match for the original in texture and creaminess.
Sunflower seed butter works perfectly in baked goods and as a spread for bread, crackers, fruit and vegetables. You can also make an at-home version with seeds, brown sugar and salt in a blender.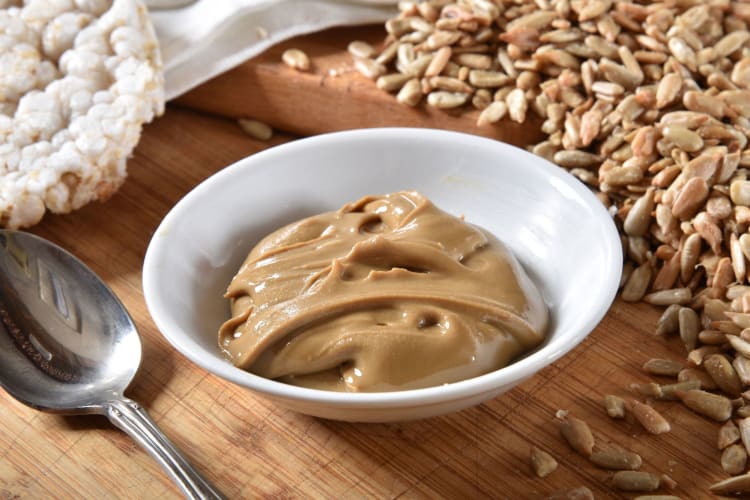 10. Coconut Butter
Created by grinding the meat of a coconut and combining it with salt and sugar, coconut butter is a great peanut butter alternative. Depending on the flavor profile of the added elements, it can create a similar taste and texture to the original.
Coconut butter is also believed to boost metabolism and increase both immunity and energy levels. Try it in oatmeal, yogurt and smoothies. The no-sugar-added version is also a great option to use in low-carb baking.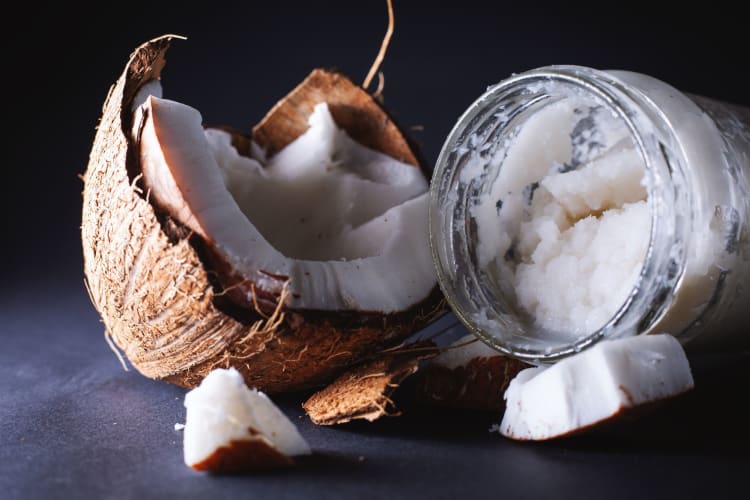 11. Soy Nut Butter
Created from ground and toasted soybeans, this peanut butter alternative is popular for use in baked goods and as a spread. A great gluten-free, dairy-free peanut butter alternative, it also has less saturated fat than many of the nut butter options, making it a great low-fat peanut butter alternative.
While it's higher in fiber and plant proteins than many other alternatives, you will, however, want to avoid it if you are allergic to soy.
Use soy nut butter in a 1:1 ratio as you would peanut butter.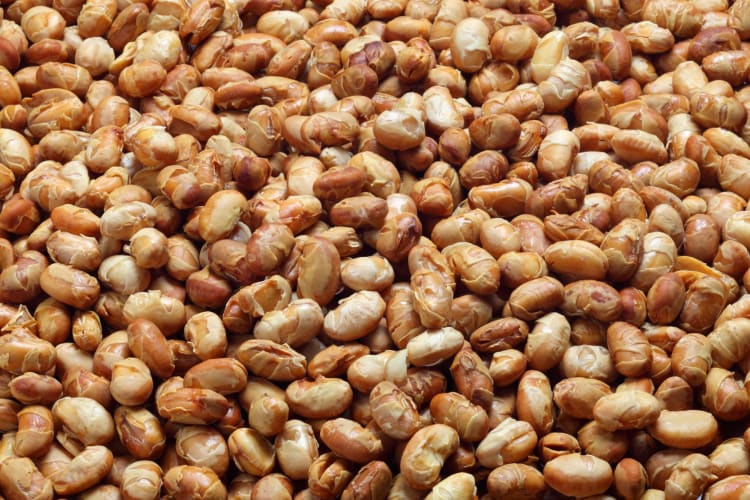 Book a Gourmet Cooking Class Now
Kick-start your culinary confidence with help from a world-class chef. See what's cooking in your city today.
12. Granola Butter
While this is not as commonly found on store shelves, this butter is created by grinding up granola into a paste. Perfect for making at home, this kind of peanut butter alternative is adaptable and can include anything you would commonly add to granola, such as oats, cinnamon, seeds, maple syrup or fruit.
Granola butter's flavor profile will vary by what ingredients you use, so it's easy to create either a sweeter or saltier version as needed. Granola butter can also add additional texture to baked goods like cookies and muffins.
Try this easy and delicious recipe for granola butter that is delightfully reminiscent of speculoos cookies.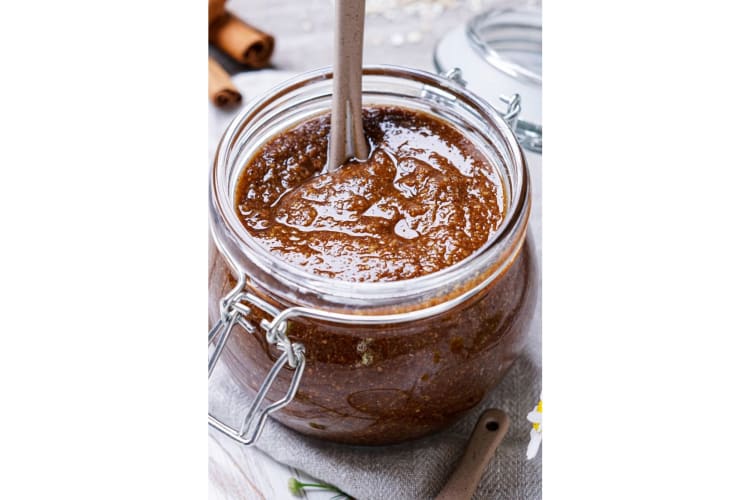 Join 200,000+ Culinary Enthusiasts
Exclusive deals, recipes, cookbooks, and our best tips for home cooks — free and straight to your inbox. PLUS: 500 Rewards Points.
Whether you are on the lookout for peanut butter alternatives to avoid allergens, deal with lack of availability or suit other special dietary needs, peanut butter is one of the easiest things to find a great substitute for that doesn't compromise texture or flavor. Made from nuts, seeds or other plants like coconut or soy, there's a variety of alternatives for every palate and dish.
For even more fun ways to explore your favorite foods, check out other experiences happening on Cozymeal.