9 Plants for Your Herb Garden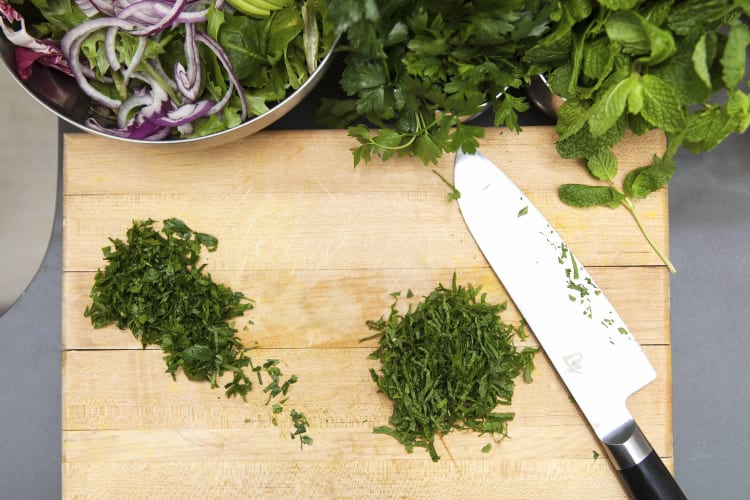 If you love cooking with the seasons, it's time to celebrate the freshness of spring with plants for your herb garden.
Fresh herbs add so much vibrancy to your plate, instantly putting an end to the doldrums of heavier winter cooking.
Herbs are some of the easiest plants to grow. They make a great addition to any backyard or windowsill and also make meals fresher, lighter, healthier and all around tastier. For those on a perpetual path to better cooking and eating, herbs represent a natural way to add flavor and nutrition without unnecessary calories.
To get you started on your herbaceous education, below are nine delicious herbs everyone should plant for their herb garden.
Jump to Section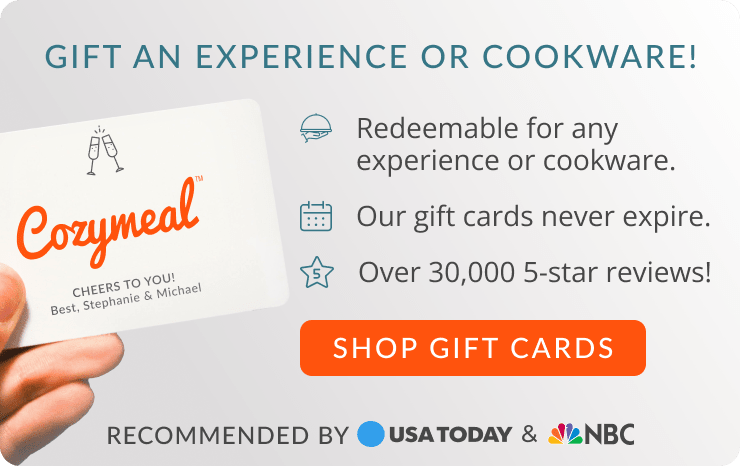 1. Basil
The smell of fresh basil wafting through the kitchen has always refreshed the soul and restored hope for a new season after a long winter. The subtle peppery bite that evolves into a slightly sweet flavor is what gives pesto its pizzazz. Use it to top homemade pizza, add to pasta dishes, muddle with lemonade and more to bring crisp freshness to whatever you're making.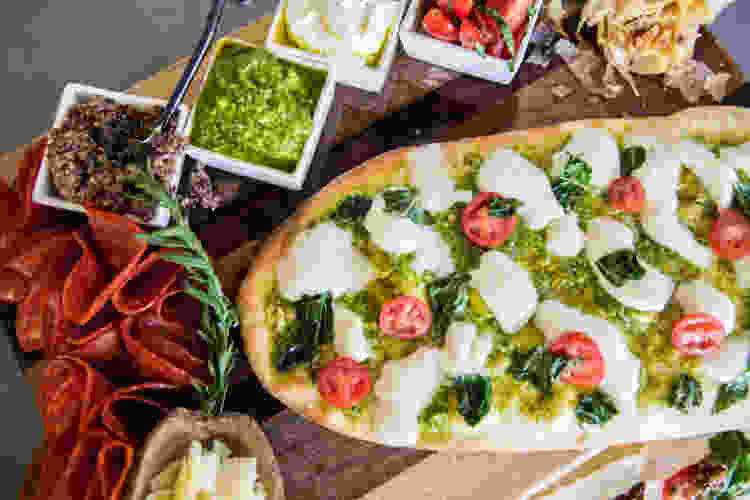 Book a Gourmet Cooking Class Now

Kick-start your culinary confidence with help from a world-class chef. See what's cooking in your city today.

Book Now
2. Parsley
Parsley is the great, all-purpose herb to have around and the absolute easiest herb to grow. To add the freshest flavor and brightest color to your meals, try it out in a vibrant and revitalizing chimichurri sauce. It's guaranteed to garnish your plate with life.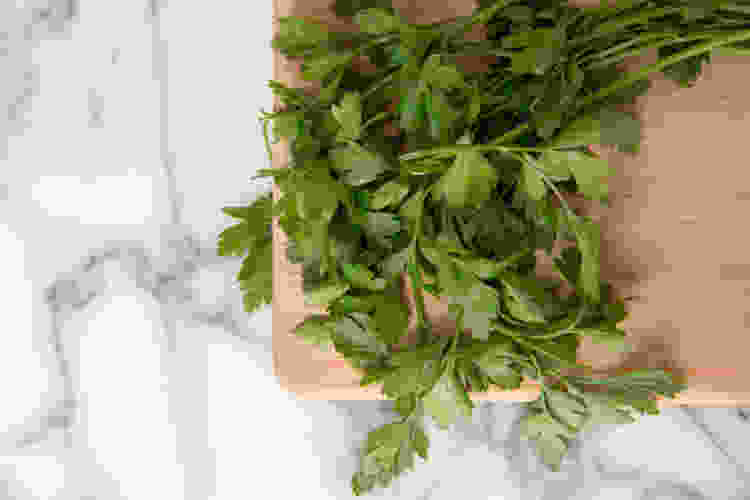 3. Mint
Just a whiff of fresh mint has the unwavering ability to reanimate the spirit. Mint has a sweet, refreshing flavor accompanied by a cooling sensation that makes a great addition to any dessert. Add it to chocolate chip cookies, ice cream and lemonade — but don't shy away from savory altogether! This herb classically pairs beautifully with lamb.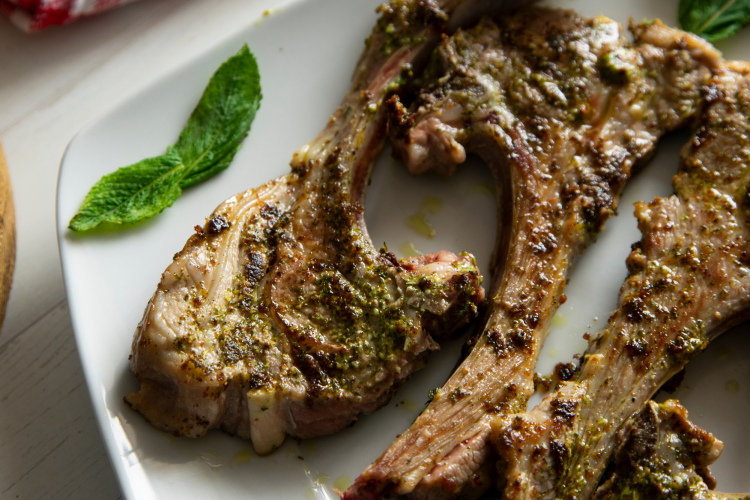 4. Chives
Chives are low maintenance and prolific in their production, making them the perfect backyard herb. These long, wispy herbs have a mild onion flavor and pair well with just about everything. Sprinkle them over everything from potstickers to scrambled eggs to chicken wings for a delicious garnish. Or, mix them into compound butters, salad dressings and cheese spreads for more depth.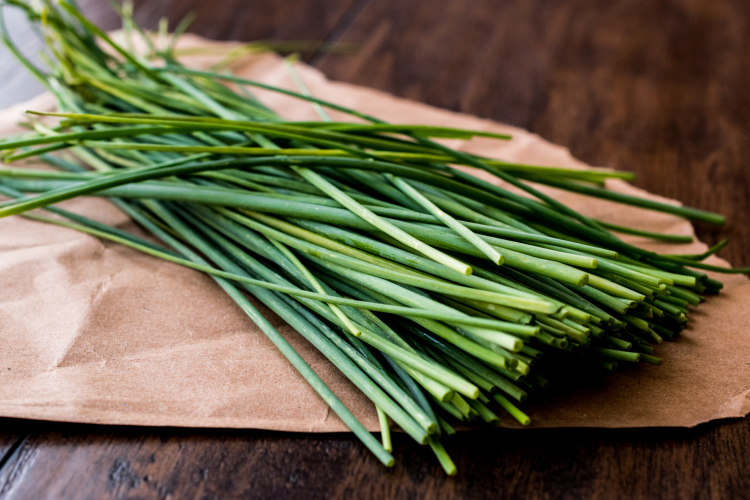 5. Rosemary
Though the piney scent of rosemary tends to conjure images of cozying up to the fire, it can still bring the freshness of spring into your kitchen. Rosemary is a beautiful complement to most meat dishes, but you can especially never go wrong using it with poultry.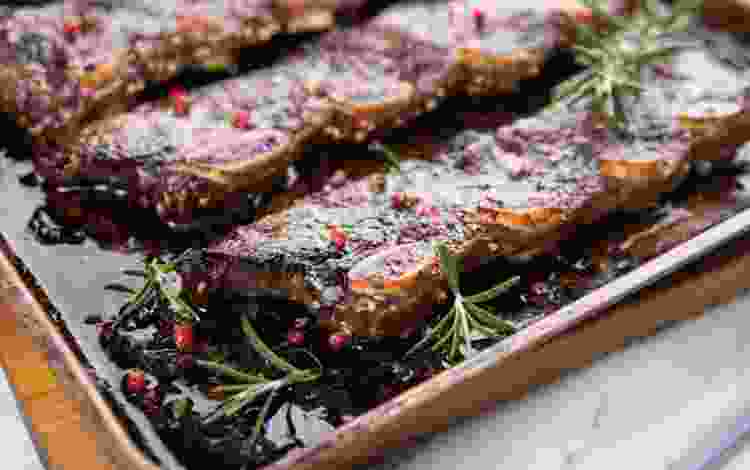 6. Thyme
The welcoming woodsy aroma of thyme has the ability to add layers of flavor to a variety of different foods without being overwhelming. Plus, running your fingers down the length of a sprig and watching the tiny leaves fall off is one of the more satisfying kitchen tasks. Another great poultry herb, you can add thyme to bread doughs, sauces, soups, pasta dishes and beyond.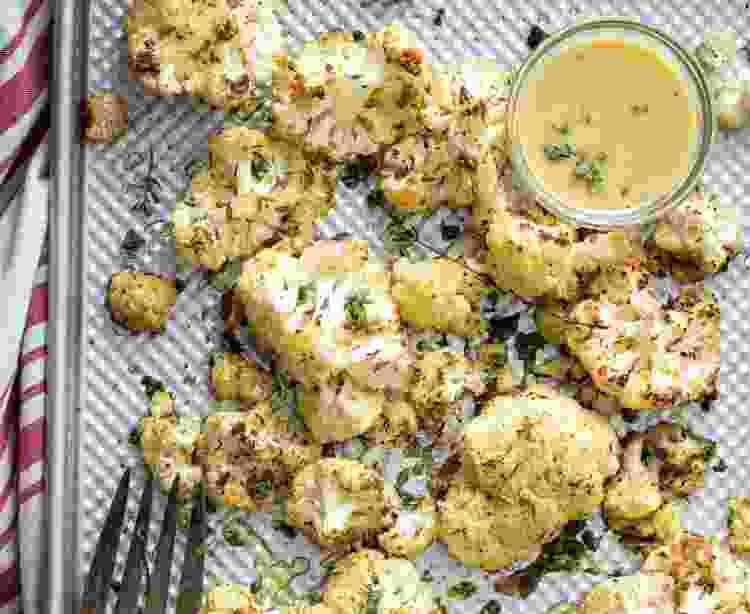 Book an Online Cooking Class Now
Ready to perfect your homemade pasta, paella or pad thai? Join a world-class chef from the comfort of your kitchen.
7. Oregano
Often referred to as "the pizza herb," oregano packs a punch with an assertive peppery bite. Oregano's flavor is bold and gutsy. It wants to be noticed. Step outside of your pizza comfort zone and mix it with white wine, lemon, garlic and onions to cook fresh mussels. Add it to wild rice with roasted vegetables, or even use it to replace basil in a unique spin on pesto.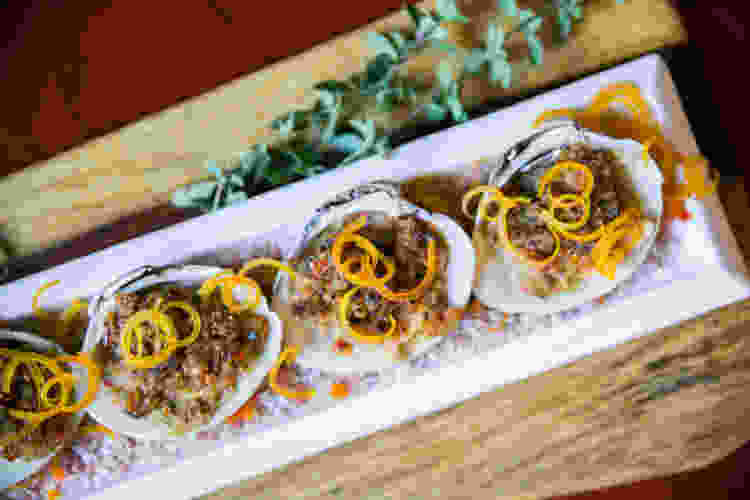 8. Dill
Dill is one of those herbs that is far more flavorful when it's fresh. Dill's bright, feathery leaves pair well with almost everything, and you can use the entire plant — from stem to seed! Add some fresh dill to a tangy potato salad, salmon en papillote or zesty tzatziki sauce.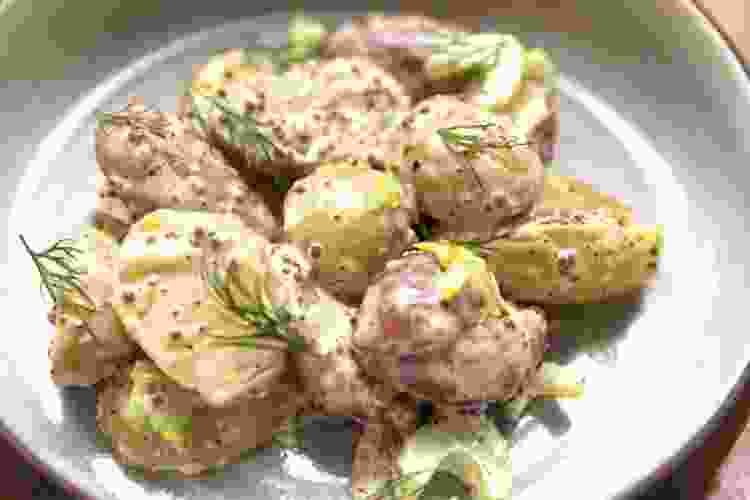 9. Sage
Oh the feeling of soft, velvety sage leaves. Sage leaves are extremely tender and have an aroma reminiscent of pine and eucalyptus. Sage is also super easy to grow and super easy to infuse into butters and oils. Try it in a brown-butter sauce over ravioli or paired with roasted butternut squash.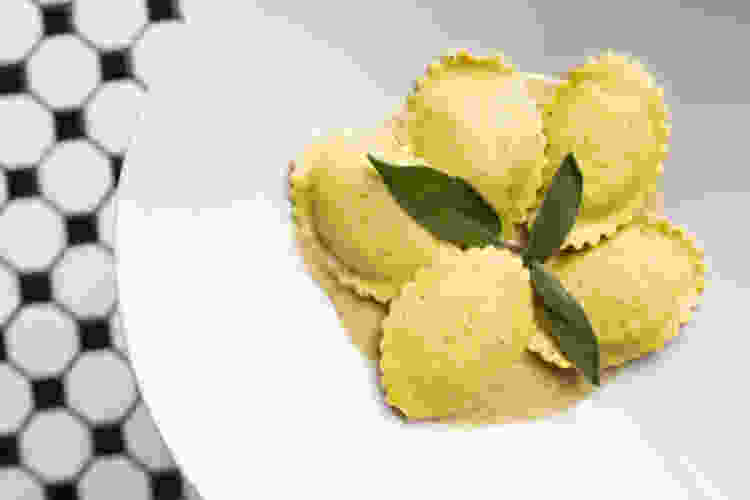 Herb Garden Ideas
There are endless ways to plan, build and design your very own herb garden, whether you want to grow a few sprigs in your kitchen, brainstorm some container garden ideas or transform your patio into an herb paradise. If you're a total novice to herb gardening, House Beautiful lists some of the easiest herbs to grow — rosemary, lemongrass, oregano, sage and thyme are all great options to get started.
For indoor herb garden ideas, consider planting your herbs in decorative mason jars, hanging pots or even repurposed items like cans and bottles. Then, set up your planters on tiered shelves, a countertop, an A-frame rack or even a decorative wall planter. Make sure to place the herbs in a spot where they'll get plenty of sunlight.
For outdoor herb garden ideas, consider a raised garden bed, window sill planters for deck railings or tiered pots that stack on top of one another. In addition to providing you with fresh herbs all spring and summer, an outdoor herb garden is a beautiful way to add some décor and character to your backyard or patio.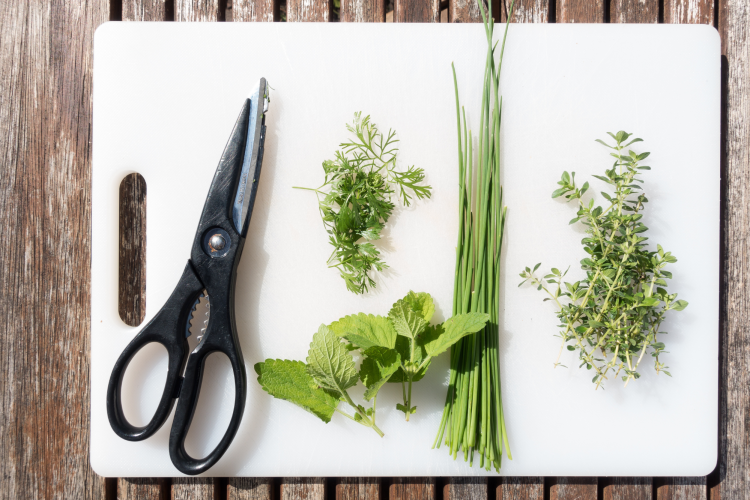 Gourmet Cooking Classes Near You
Take your culinary skills to new levels with guidance from five-star chefs.
Learn How to Cook With Herbs
One of the biggest differences between a good cook and a great cook is their love of herbs and their knowledge of how to use them. But learning how to properly season your dishes with fresh herbs doesn't usually happen instinctively. It's more about experimenting in the kitchen and letting a fresh wave of creativity influence your cooking.
Need some help getting started? That's where cooking classes come in. These hands-on classes are led by gourmet chefs experienced in the art of cooking with fresh, seasonal ingredients. You'll learn new culinary techniques along with menus to freshen up your recipe rotation, each with a focus on gourmet cuisine.
There are cooking classes in Boston, cooking classes in New Orleans and beyond. Explore all cooking classes near you to find your favorite, or plan for a virtual culinary night at home with live online cooking classes.
If you'd rather skip the prepwork, you can leave the cooking to the experts. World-class private chefs come to you with all of the ingredients, skills and equipment necessary to create a restaurant-worthy meal. With special attention to gourmet menus that change with the seasons, you'll get an unforgettable culinary experience tasting fresh flavors and finding new favorite dishes.
You'll find private chefs in Los Angeles, private chefs in Austin and other cities. Browse all private chefs near you today.

Join 200,000+ Culinary Enthusiasts
Exclusive deals, recipes, cookbooks, and our best tips for home cooks — free and straight to your inbox. PLUS: 500 Rewards Points.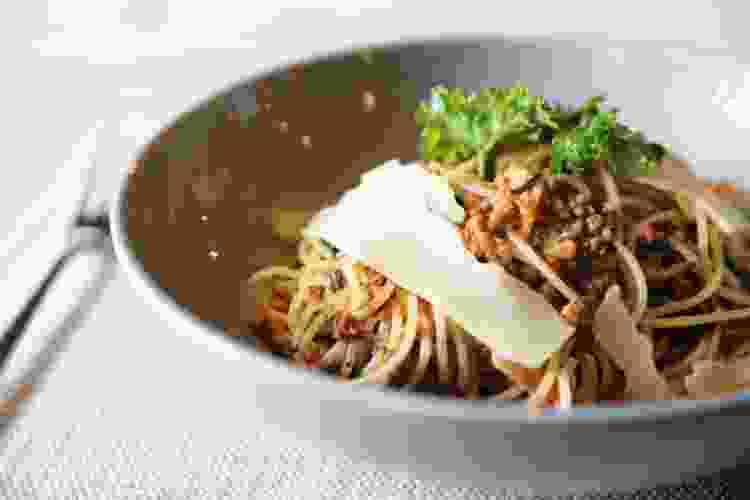 For even more inspiration on how to cook with herbs, check out other experiences happening on Cozymeal.