Fall Produce Guide: What's in Season in Fall?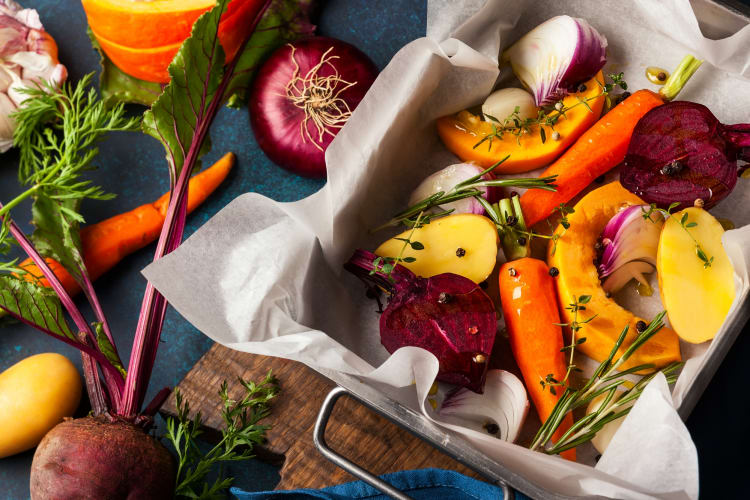 When the air turns cool and the trees blaze with color, it's time to welcome the flavors of bountiful fall produce into the kitchen.
Hearty fruit, vegetables and herbs take center stage this time of year, signaling the transition from warmer days to cooler ones — from crisp apples and juicy pears to sweet root vegetables and sturdy winter squash. Making long-simmered stews and sauces, braising, baking and other forms of cooking eschewed in hotter weather are back on the table when it comes to fall produce.
Looking to make the most of what you'll find at the markets this fall? Search no further!
Jump to Section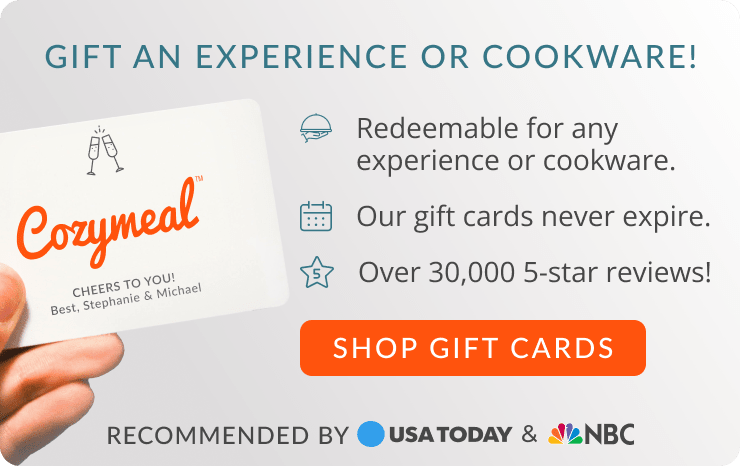 1. Apples
There is, perhaps, no fall produce more representative of autumn than a crisp apple. The widespread popularity of these fall fruits is reflected in the incredible number of varieties available with over 7,500 kinds grown around the world.
Grab a Gala, Granny Smith or Red Delicious for an afternoon snack, use McIntosh to brew up a batch of warm, cinnamon-spiked homemade applesauce and utilize the sturdiness of Jonathan, Jonagold and Pink Lady for all your fall baking needs.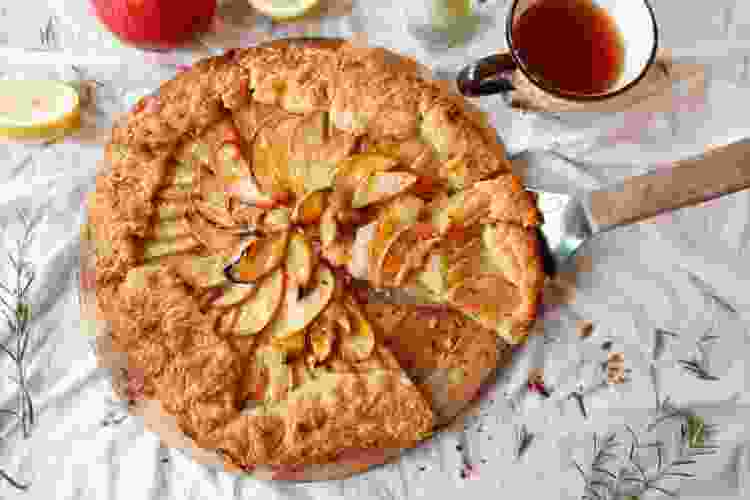 Book a Local Food Tour Now

Explore your city's best bites, esteemed eateries and hidden gems with a top-rated tour guide.

Book Now
2. Beets
This earthy, sweet root vegetable comes in red, pink, orange, yellow and white varieties, as well as a range of sizes. Both the bulbous root and leafy stalk are edible, making it a versatile fall produce staple in many dishes.
Keep roasted beets on hand for soups, purées and for adding to salads — just dice and toss them in the oven for about an hour. The common beet's vibrant fuchsia hue will also color anything it's cooked with. Try pickling beets with hard-boiled eggs for a beautiful, tangy snack.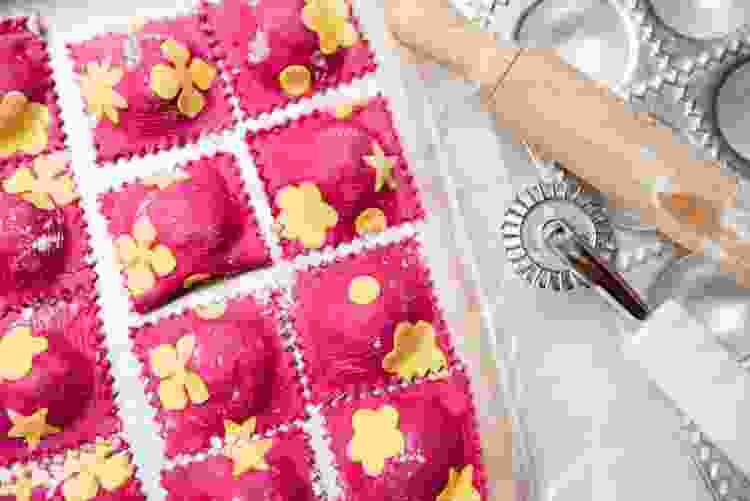 3. Brussels Sprouts
These tender, mild-flavored members of the cabbage family swing into the fall produce season from late August through March, during which time you should be able to find them loose or on the stalk at markets.
Tender and sweet when roasted, fried or steamed, they only release their infamous sulfur aroma when overcooked. Try Brussels sprouts layered with Gruyère in a savory gratin, sautéed with smoky chorizo, or shredded and tossed into a kale salad and dressed with a simple lemon vinaigrette.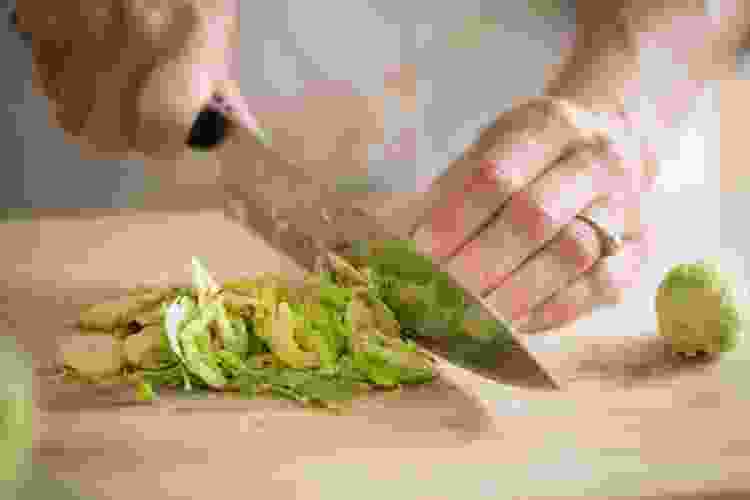 4. Butternut Squash
The sweet, earthy, nutty and deliciously creamy butternut squash is heralded as the harbinger of fall produce. What's great about butternut squash is that its smooth skin and somewhat elongated shape make it one of the easiest of the winter squashes to work with and there are a thousand ways to enjoy it while it's in season through the fall and into the winter months.
Full of surprises, butternut squash crisps into herbed chips, cozies up with miso and swirls into a healthy hummus in no time.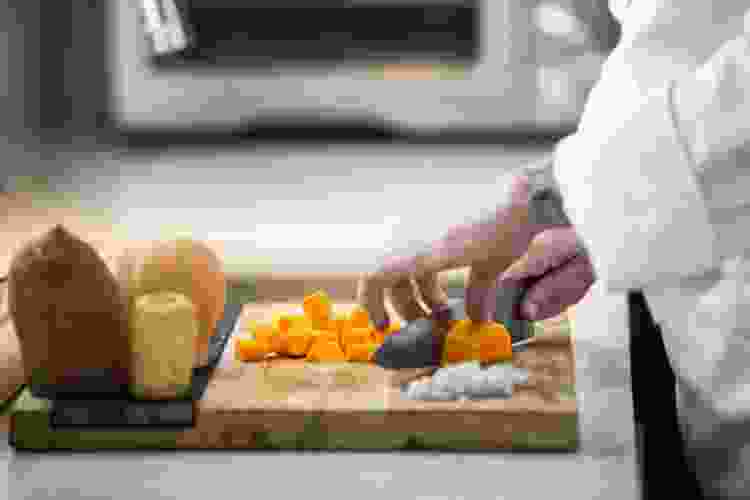 Book a Gourmet Cooking Class Now
Kick-start your culinary confidence with help from a world-class chef. See what's cooking in your city today.
5. Cabbage
Cabbage belongs to the same fall produce family as its trendier cruciferous siblings, kale and Brussels sprouts, and spans a wide variety of shapes, colors and sizes. The most familiar variety has smooth green or purple heads that change shape with the seasons and feature crinkled leaves and a sweeter flavor, while napa has an oblong shape and ridged leaves.
Cabbage is a major ingredient in kitchens around the world and takes many forms, from fermented kimchi and sauerkraut to stuffed cabbage leaves and coleslaw.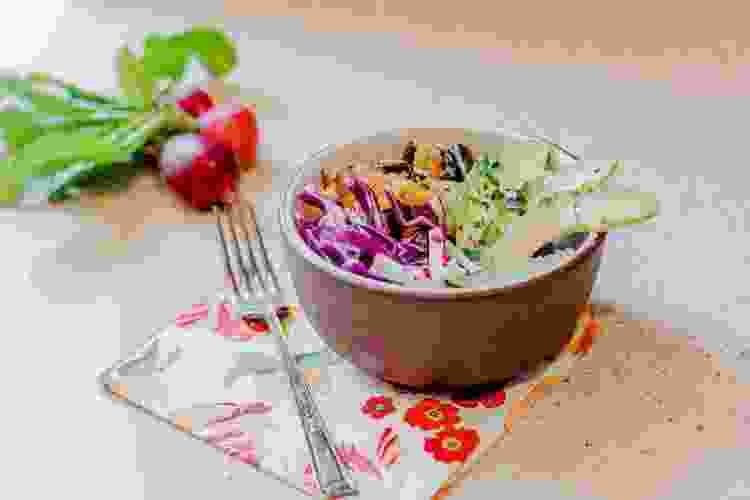 6. Carrots
Colorful, sweet and lively, it's hard to resist the crunchy bite of a carrot. You may be accustomed to seeing the bright orange variety at your local grocery store, but you can also find colorful heirloom carrots in a rainbow of purples, whites and yellows.
This fall produce can go far beyond the ubiquitous crudité platter. Glazed carrots are a classic fall side dish that will never go out of style, but you can also try them grated with spices and herbs, roasted with citrus zest and maple syrup, or baked into sweet cakes and breads.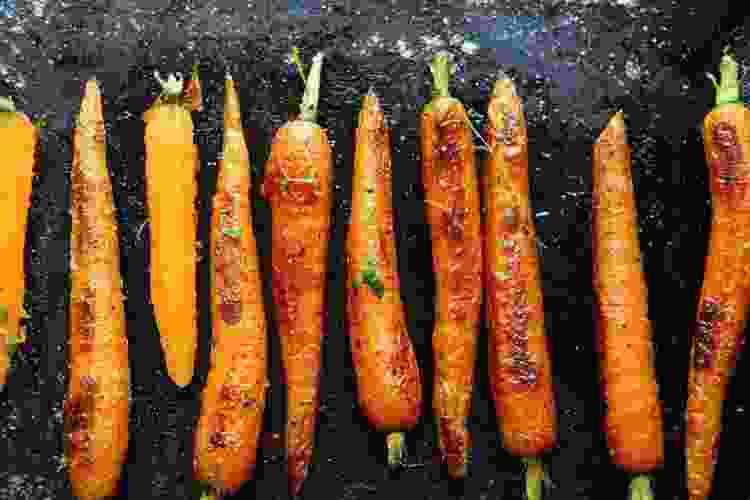 7. Cauliflower
Many of us grew up in a house where cauliflower was only served boiled to a mush. But once we figured out how to cook it, this long scoffed at fall produce staple has become a welcomed kitchen must-have.
Keep an eye out at fall farmers markets for the familiar white cauliflower, as well as colored varieties like yellow and purple cauliflower. Cauliflower's mild, delicate flavor lends itself well to almost any preparation. Roast it, fry it, slice and marinate — the variety of cauliflower recipes are both unending and unexpected.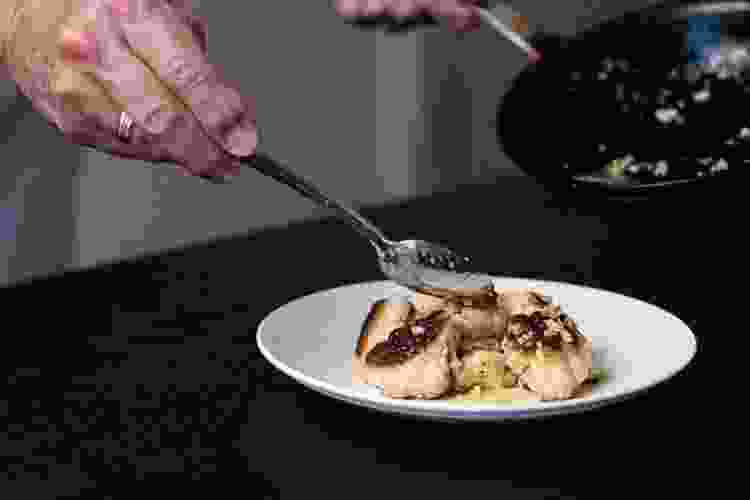 8. Fennel
Fennel is perhaps best known for its licorice-scented seeds, used to flavor everything from baked goods to Italian sausage. But the crunchy bulb itself has a delicious, delicate anise flavor, and the feathery fronds add an herbaceous note to a variety of fall salads and soups.
Try shaving it thin and tossing it with olives and citrus for a crunchy salad, blending it into a creamy, aromatic soup or slicing and baking it until tender with cream and breadcrumbs for a hearty autumn side dish.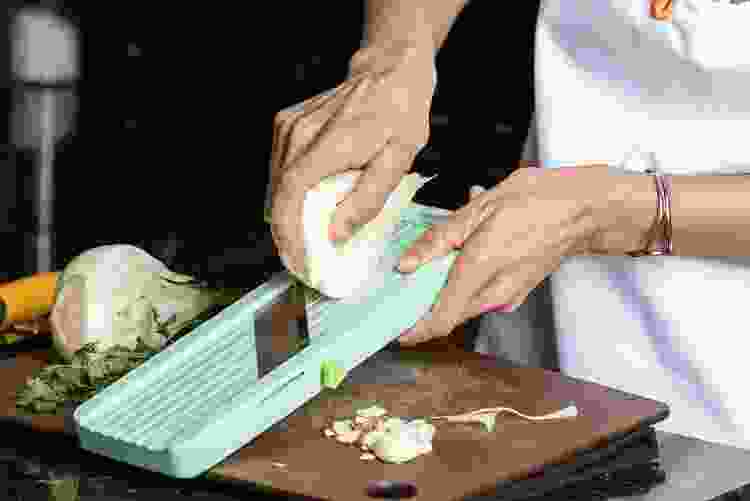 Book a World-Class Private Chef Now
Five-star fine dining from the comfort of home. Find your favorite private chef experience starting at $59/person.
9. Figs
Though they're readily available candied and dried, fresh figs are something else entirely. Aromatic, delicate and less sweet than their preserved counterparts, figs make a welcome addition to the fall produce lineup. They work perfectly in desserts and baked goods, as well as a natural complement for savory foods like charcuterie and cheese.
Available from May through November, these fall fruits come in hundreds of varieties that range in flavor from jammy and fruity to honeyed and floral. Try figs on toast with ricotta and honey, tossed into salads or made into compote.
10. Mushrooms
Most mushroom varieties can be found year-round, but are particularly abundant in the fall. Choose cremini and portobello mushrooms to infuse stews with a wonderful earthiness. Shiitake adds a distinctive umami flavor to stir-fries and soups, and chanterelles, oyster and enoki mushrooms lend a delicate sweetness to nearly any dish and easily dress up a vegetarian lasagna.
No matter the variety, the earthy, deep flavor of these fall produce favorites is always welcome on our plates.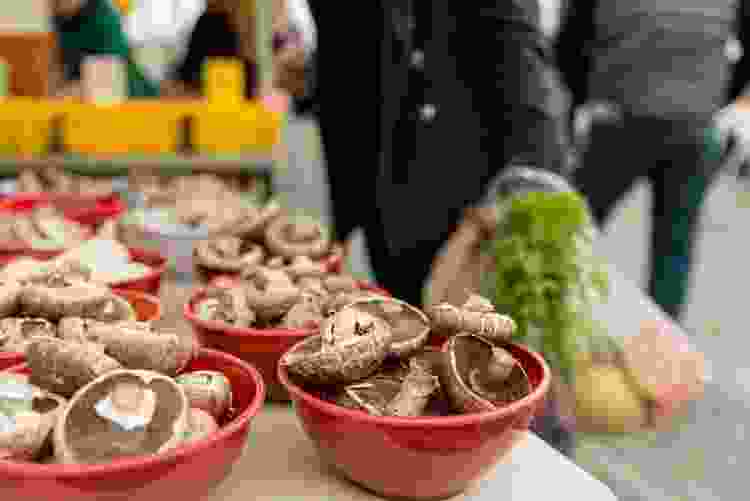 11. Parsnips
Long before the orange carrot achieved ubiquity on dinner tables, its less flashy, cream-colored cousin, the parsnip, was considered the ruler of the root vegetables. While similar in taste to the carrot, the parsnip is far sweeter (especially when roasted) and has a mild peppery, nutty flavor.
As for cooking, there's no shortage of ways to prepare parsnips. They are interchangeable in almost any fall produce recipe featuring root vegetables and can be roasted, baked, broiled, mashed or even puréed into a soup.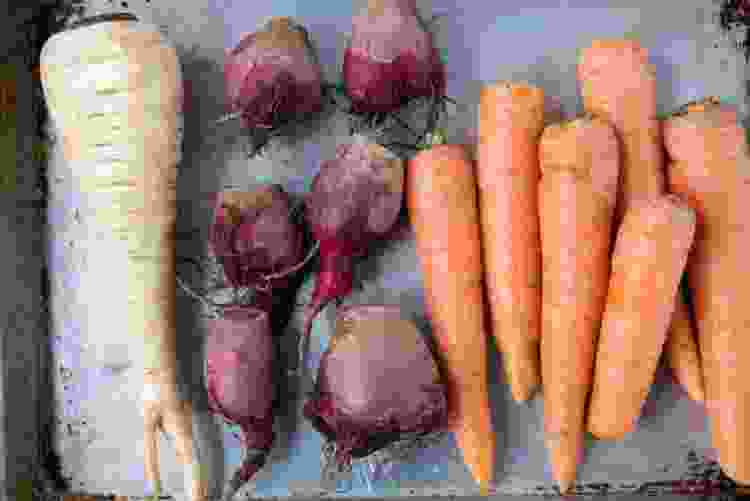 12. Pears
Like apples, pears come in a whole slew of varieties. There's Bartlett, delicious in salads or eaten out of hand. The crisp Bosc, which holds up beautifully when poached in red wine or baked in a buttery tart. The Sugar Pear, which is spicy and aromatic and is a wonderful choice for a blue cheese and walnut salad. And Comice pears with their custardy texture are perfect for desserts.
Pick pears that are still hard and allow them to ripen on the counter for a succulent, sweet addition to all sorts of fall fruit dishes.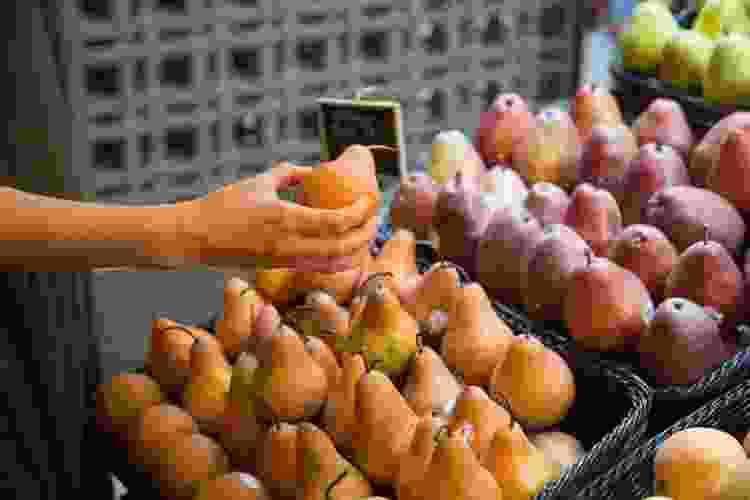 Book a Local Food Tour Now
Explore your city's best bites, esteemed eateries and hidden gems with a top-rated tour guide.
13. Pumpkins
When it comes to favorite ingredients, pumpkin may very well be king of fall produce. The small, spherical pie varieties make for a wonderfully silky homemade pumpkin pie filling. These pumpkins are always best slipped into some buttery dessert that will make your kitchen smell like fall and fuel your autumn spirit.
And while pumpkin is used in a lot of sweets and baked goods, it can be used just like other winter squash tucked into a bowl of chili, a hearty stew or an autumn soup.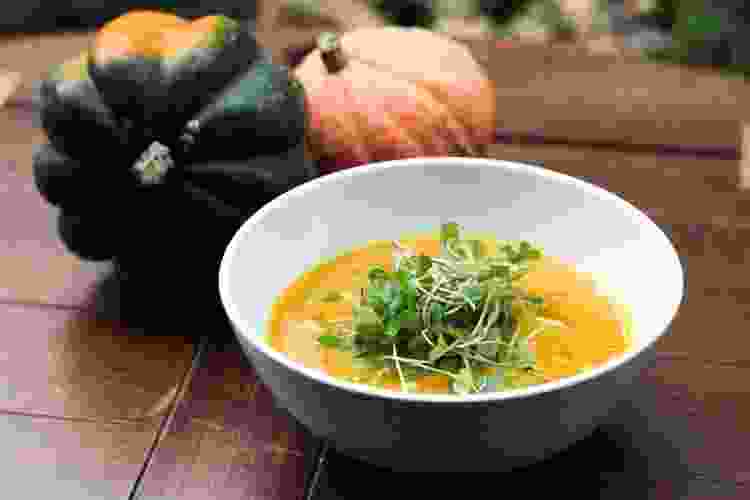 14. Sage
While you may not typically think of herbs in the realm of fall produce, sage is not to be missed. Sage is the ultimate fall herb with its fragrant, woodsy aroma. Its leaves are soft, velvety, extremely tender and have an aroma reminiscent of pine and eucalyptus.
Sage is an intensely aromatic herb, more sturdy and resinous than its basil and parsley cousins. Because of sage's powerful aroma and oily texture, a little goes a long way flavor-wise and its downy leaves can withstand the long cooking times of stews and slow roasts without losing flavor.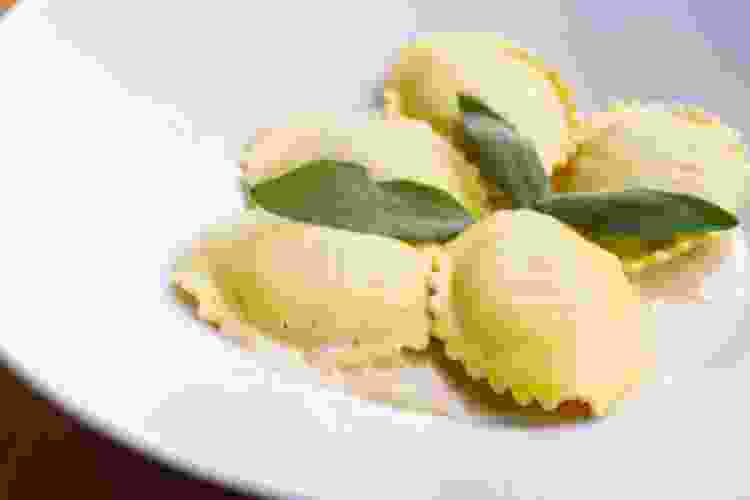 15. Sweet Potatoes
Sweet potatoes are one of the true gems of fall produce. These starchy root vegetables peak in the autumn months and can vary widely in texture and color from creamy to fluffy, deep orange to nearly white, with flavor profiles that bring to mind pumpkin, vanilla and toasted nuts.
Their natural sweetness makes them an obvious choice for desserts, but they're equally good in savory preparations, whether simply roasted with a bit of salt, baked hasselback-style, puréed into soup or baked into a gratin. There's no wrong way or time of day to eat sweet potatoes.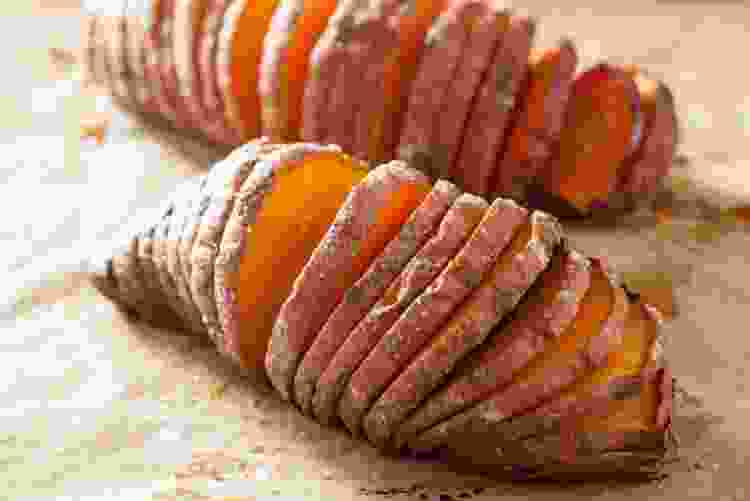 Learn to Cook With Fall Fruits and Vegetables
Making the most out of seasonal produce is the best way to enjoy it and learn how to cook with it. For a truly hands-on experience in learning how to source ingredients, cook with the season and plan a gourmet menu, cooking classes are an entry ticket into a world of culinary possibilities. Five-star chefs can teach you about unique ways to incorporate fall produce in everything from main dishes to appetizers to desserts.
There are cooking classes in Philadelphia, cooking classes in Dallas and beyond. Explore all cooking classes near you to pick your favorite, or go the virtual route with live online cooking classes from home.
Book a Gourmet Cooking Class Now
Kick-start your culinary confidence with help from a world-class chef. See what's cooking in your city today.
Not interested in heading to the kitchen yourself? Enjoy the best of fall produce with a five-star meal prepared right in your home. Private chefs carefully curate a gourmet menu, shop for seasonal ingredients, arrive at your home with all of the necessary equipment and cook a world-class meal for you to enjoy — no kitchen cleanup required. As offerings change, you'll find stellar menus that highlight the best seasonal produce through the year.
There are private chefs in Chicago, private chefs in San Francisco and more cities. Browse all private chefs near you today.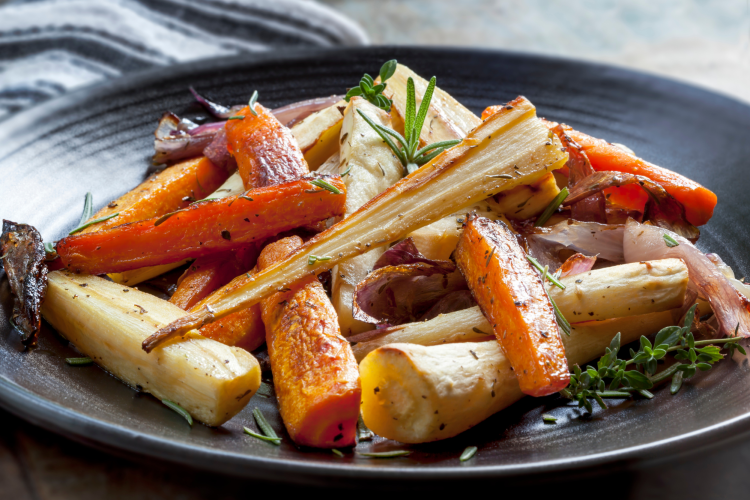 Join 200,000+ Culinary Enthusiasts
Exclusive deals, recipes, cookbooks, and our best tips for home cooks — free and straight to your inbox. PLUS: 500 Rewards Points.
As the seasons shift, fall produce is one of the most welcome changes. Filling, comforting and packed with flavor, these fall fruits and vegetables should earn a spot on your grocery list. Which are you most excited to cook with first?
To learn more about seasonal ingredients and finding culinary inspiration, check out other experiences happening on Cozymeal.