Starbucks Secret Menu 2023: 26 Drinks to Try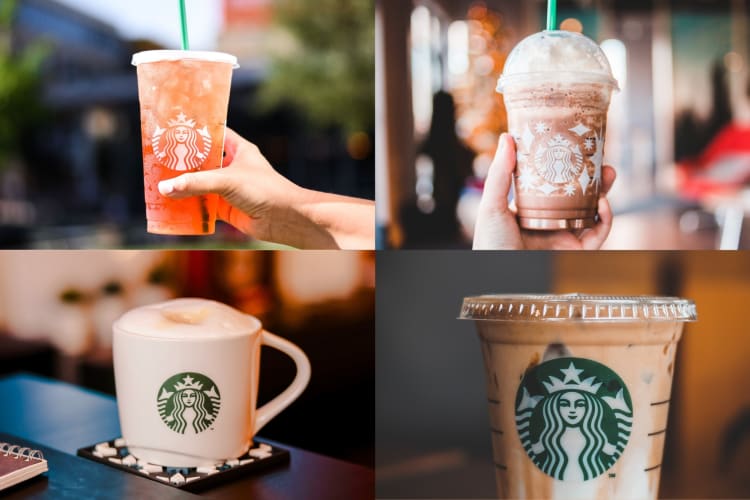 Have you heard rumors about the Starbucks secret menu of drink offerings? Starbucks is the perfect place to get your caffeine fix, along with tasty non-caffeinated drinks and other treats. While the menu is vast and often confusing for newcomers just looking for ordinary coffee, it is large enough to incorporate a variety of syrups and toppings that make customizing your drink not only easy but also highly desirable.
Many of those secret Starbucks drink customizations spread through the internet and drive-thru lines like wildfire, resulting in an entirely unofficial menu of Starbucks drinks that you can order by tweaking and adding to existing menu options. To help you discover your new favorite beverage, we've rounded up some top Starbucks secret menu options that modify existing menu drinks into delicious new creations.
Jump to Section
Gourmet Cooking Classes Near You
Take your culinary skills to new levels with guidance from five-star chefs.
Does Starbucks Have a Secret Menu?
What is Starbucks' secret menu? While not a written-down or official menu, the Starbucks secret menu refers to the ways you can create customized and specialty drinks from common Starbucks ingredients like toppings, flavored sweet creams, syrups and sauces, as well as fresh fruit and juices.
By adding these elements to existing drinks like Frappuccinos, lattes and fruity Refreshers, you can create a mix of flavors that rival some familiar treats, including desserts, cocktails and even cereals.
The Starbucks secret menu is ever-changing and evolving. Tips for flavor combos and substitutions on classic drinks spread through word of mouth and social media, making these secret Starbucks drinks anything but a well-kept secret.
Starbucks Secret Menu Frappuccinos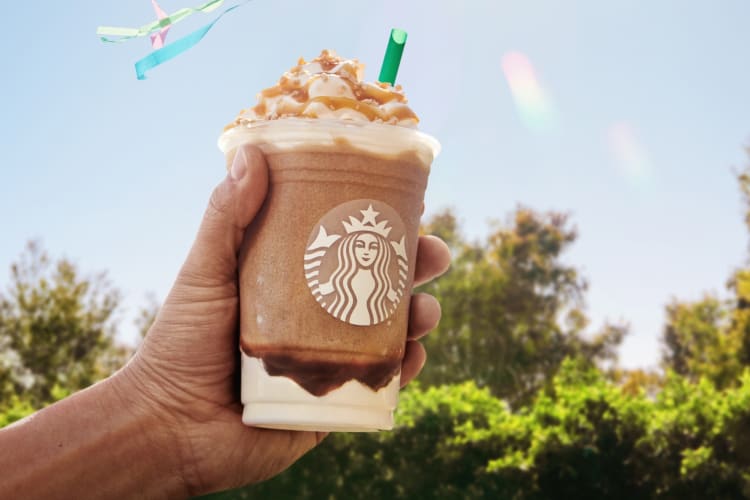 1. Barbie Frappuccino
What better way to celebrate Barbie than with a Starbucks secret menu drink in honor of everyone's favorite blonde? This pink frappuccino starts with a Vanilla Bean Crème Frappuccino with three additional pumps of vanilla, strawberry or raspberry purée, a scoop of dragonfruit inclusion and a whipped cream topper. The result is a very sweet and slightly fruity bright pink beverage.
2. Butterbeer Frappuccino
A perfect drink from the Starbucks secret menu for Harry Potter fans is this version of the Potterverse's favorite concoction, made famous at Universal Studio's Wizard World. Order a Vanilla Crème Frappuccino base with three pumps of caramel syrup and three pumps of toffee nut syrup. You can also ask for additional caramel drizzle on the inside of the cup or on top to make this secret Starbucks drink even more decadent.
3. Twix Frappuccino
As one of the earliest Starbucks secret menu options on everyone's lips, this variation on the Caramel Frappuccino has been popular for years. Add one to two pumps of hazelnut syrup to the Caramel base, along with some java chips, extra caramel sauce and a mocha drizzle on top.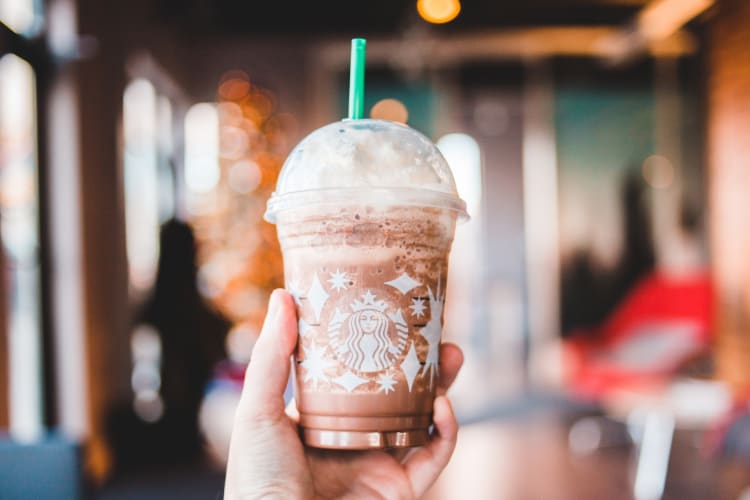 4. Dole Whip Frappuccino
A popular dessert at Disney parks worldwide, Dole Whip is a creamy and tropical concoction oozing with pineapple freshness. This dupe from the Starbucks secret menu starts with a base of the Vanilla Crème Frappuccino. Instead of milk, however, opt for a mix of sweet cream and the pineapple refresher. While the consistency is more liquid than Disney's version, the taste is a dead ringer.
Book an Online Cooking Class Today
Five-star chefs. Step-by-step coaching. Flexible menus. Come see what's cooking in a live online cooking class.
5. Thin Mint Frappuccino
You don't have to wait until cookie drive season to sample this Girl Scout-inspired mint and chocolate option from the Starbucks secret menu. Order a Chocolate Chip Crème Frappuccino with an extra pump of mocha sauce, two pumps of peppermint syrup and whipped cream on top.
6. Nutella Frappuccino
Nutella's signature mix of chocolate and hazelnut is a worldwide culinary favorite, used in everything from chocolates and baked goods to toppings for toast. Enjoy a Nutella-inspired treat from the Starbucks secret menu by starting with a Mocha Frappuccino. Ask for two pumps of mocha and one pump of hazelnut with additional mocha drizzle on top.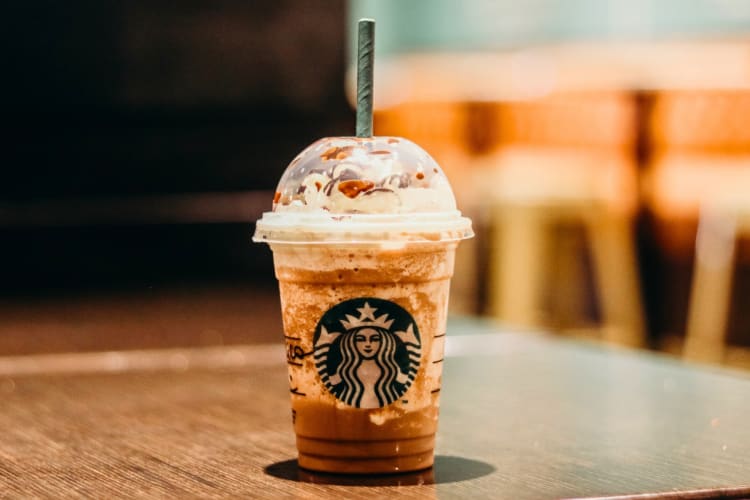 7. Pumpkin Pie Frappuccino
Everyone's favorite holiday dessert seems a perfect addition to the Starbucks secret menu. You can take advantage of this variation every autumn and early winter when Starbucks stocks its pumpkin spice syrups and drinks. While a Pumpkin Spice Crème Frappuccino is already on the menu, you can make it even more closely resemble dessert by adding two to four pumps of cinnamon dolce syrup, cinnamon powder and cinnamon dolce sprinkles on top.
8. Churro Frappuccino
A county fair and carnival staple, this fried dough and sugar-sprinkled Mexican dessert is a perfect inspiration for one of the Starbucks secret menu drinks. Start with a Caramel Frappuccino base and add caramel to the sides of the cup. Then, add three pumps of cinnamon dolce syrup and an additional sprinkle of cinnamon on top.
9. Peach Cobbler Frappuccino
This summery dessert-inspired option on the Starbucks secret menu often involves a mix of notes, including sweet fruit, fresh vanilla and a slight taste of cinnamon. Achieve this combo by starting with a Vanilla Bean Frappuccino. Add two pumps of peach syrup and one pump of cinnamon dolce syrup. Blend in additional whipped cream and top with more whip and cinnamon dolce sprinkles.
Starbucks Secret Menu Refreshers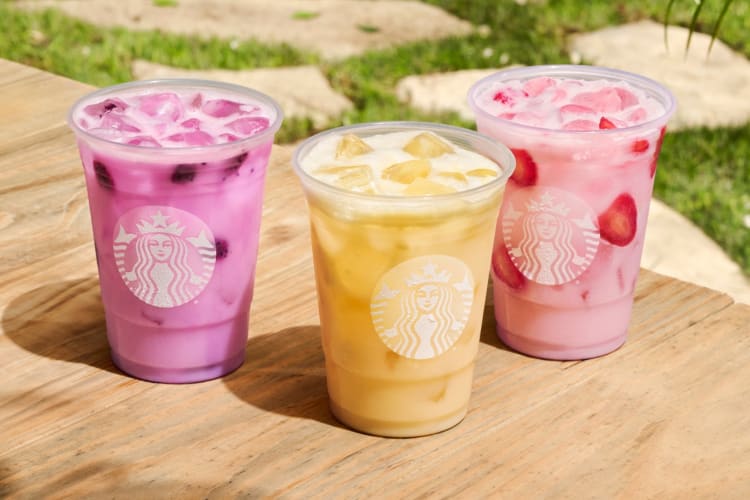 10. Lavender Haze Drink
Inspired by Taylor Swift's song "Lavender Haze" from her Midnights album, this popular alternative to Starbucks' famous pink drink has been steadily gaining fame on the Starbucks secret menu. Start with Iced Passion Tea with soy milk, a combo that creates the signature lavender color. Add five to six pumps of vanilla to sweeten. The result is creamy and sweet with a hint of herbal notes from the tea.
11. Key Lime Pie Refresher
Inspired by one of the most popular summertime desserts, you can get the same sweet and slightly tangy flavor in liquid form on the Starbucks secret menu by starting with a Kiwi Starfruit Refresher. Add coconut milk, vanilla sweet cream cold foam and one pump of funnel cake syrup. Top with caramel crunch topping.
Gourmet Cooking Classes Near You
Take your culinary skills to new levels with guidance from five-star chefs.
12. Strawberries and Cream Refresher
Fans compare this drink from the Starbucks secret menu to the flavor of Crème Savers' Strawberries and Crème candy. Start with a Venti Strawberry Açaí Refresher with no water. Add light strawberry purée and regular sweet cream for a light and creamy beverage.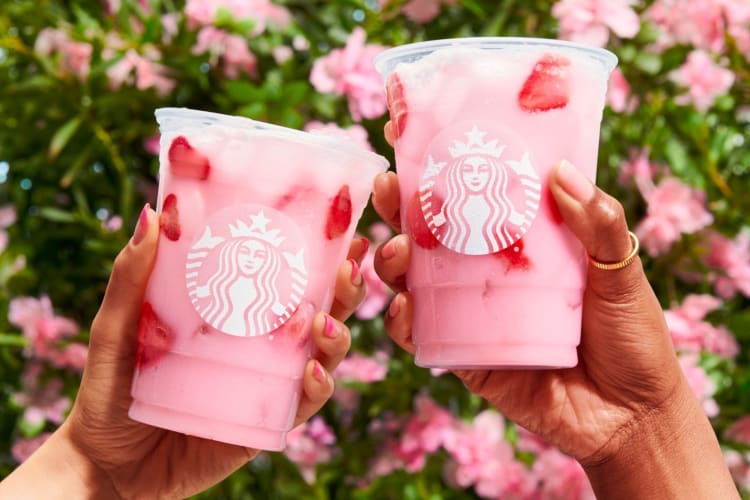 13. Strawberry Cobbler Refresher
To create this great dessert-inspired drink from the Starbucks secret menu, begin with an Iced Green Tea. Have it shaken with coconut milk and strawberry purée before adding two pumps of brown sugar syrup. Top with brown sugar cold foam and toasted honey topping for additional sweetness.
14. Honey Peach Freeze
This tangy peach drink from the Starbucks secret menu begins with a Blended Lemonade. Add peach juice and a splash of guava juice (or, in place of guava juice, ask for agave on the inside of the cup). Top with vanilla sweet cream foam and finish with toasted honey topping for sweetness to complement the sour.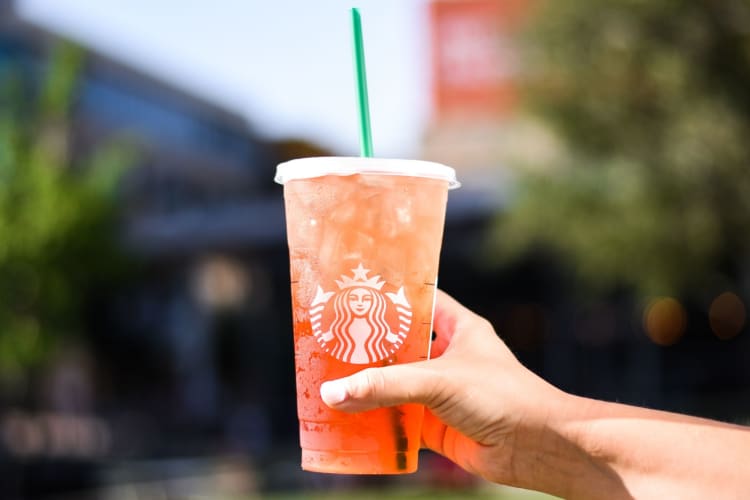 15. Apple Martini Refresher
For a fresh fall or end-of-summer treat on the Starbucks secret menu begin with a Kiwi Starfruit Lemonade. Then, simply add three three pumps of apple syrup. While it contains no actual alcohol, the resemblance to the cocktail is uncanny.
16. Orange Lemon Smoothie
For a dose of summertime or the tropics from the Starbucks secret menu, order a Blended Lemonade created on the smoothie setting. Purchase a bottle of orange juice from the Grab & Go case and ask them to blend half the bottle in with the lemonade. Add two pumps of vanilla syrup or classic syrup for sweetness and top with vanilla cold foam.
Starbucks Secret Menu Iced Coffee
17. Blackberry Caramel Macchiato
This layered and unexpected combination from the Starbucks secret menu is created with a base of Iced Caramel Macchiato. Ask for a scoop of blackberries to be blended into the beverage. Top with vanilla sweet cream foam and a caramel drizzle.
18. Pumpkin Butter Cold Brew
Another Starbucks secret fall menu option, this sweet and spiced drink is both creamy and rich with seasonal flavors. Order a Pumpkin Cream Cold Brew without the usual vanilla syrup. Instead, add three pumps of white mocha sauce, two pumps of cinnamon dolce syrup and one pump of chai. Sprinkle ground cinnamon on top to finish.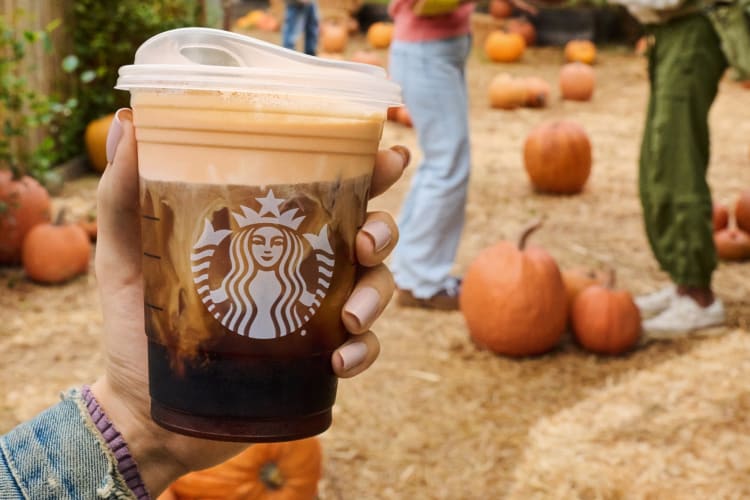 19. Strawberry Shortcake Latte
This combo of tangy strawberries and sweet vanilla is a dupe for the popular fruity dessert. Order an iced latte blended with strawberry purée as the base. Add three pumps of brown sugar syrup and a pump of classic syrup. To top it all off, ask for sweet cream cold foam blended with additional strawberry purée. Add salted brown butter topping as a sweet finish.
Join a Live Online Cooking Class Today
Your kitchen is now your own culinary classroom. Connect with chefs from around the world right from the comfort of home.
20. Cinnamon Toast Crunch Latte
For a nostalgic nod to a childhood favorite, you can create a perfect double for a bowl of the popular General Mills cereal. Order an Iced White Chocolate Mocha with two pumps of white chocolate mocha and two pumps of cinnamon dolce syrup. Top with whipped cream, ground cinnamon and Sugar in the Raw crystals.
Starbucks Secret Menu Hot Drinks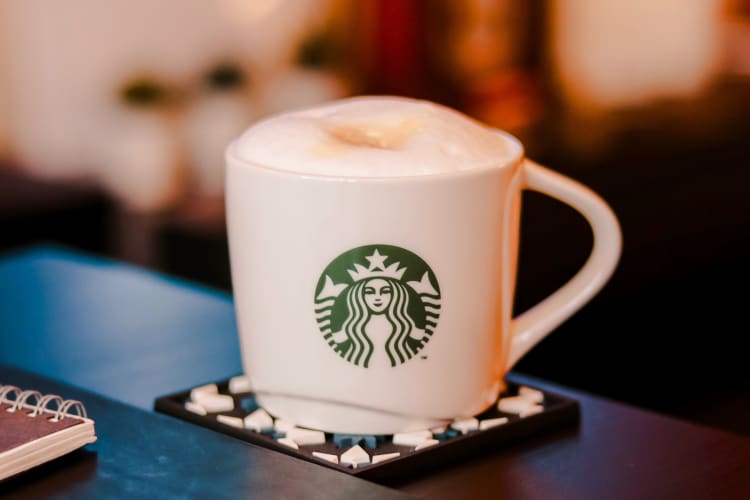 21. Oatmilk Honey Latte
While this was a menu option in the Midwest earlier this year, it's now only available as a Starbucks secret menu item. Re-create this dairy-free offering by ordering an Almondmilk Honey Flat White, replacing the almond milk with oat milk, and adding one to three pumps of vanilla syrup.
22. Toasted Pumpkin Marshmallow Latte
Another great seasonal fall option, this drink from the Starbucks secret menu begins with the ever-popular Pumpkin Spice Latte. Ask that it be made with half-and-half for extra creaminess, then add two to three pumps of toasted white mocha syrup. Instead of the usual pumpkin spice topping, opt for cinnamon dolce topping instead.
23. Snickerdoodle Latte
If you're craving cookies, this latte from the Starbucks secret menu is rich with cookie-inspired notes of vanilla, sugar and cinnamon. Start with a Blonde Vanilla Latte with one to two pumps of white mocha syrup, one pump of cinnamon dolce syrup and milk steamed with ground cinnamon. To finish, top with whipped cream and cinnamon dolce topping.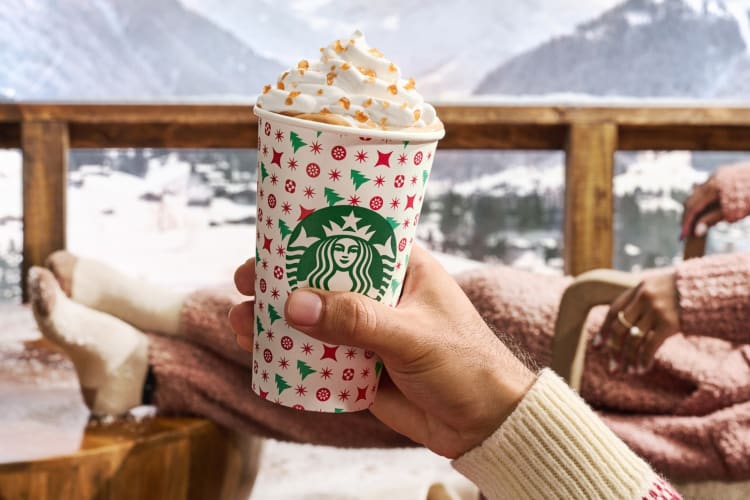 24. Nutella Hot Chocolate
A classic variation on a wintertime favorite, this Starbucks secret menu option is easy to order. Just ask for hot cocoa with one to two pumps of hazelnut syrup to get that distinctive Nutella flavor. Add whipped cream on top with chocolate drizzles or sprinkles.
Shop Like a Chef in the Cozymeal Shop
Update your kitchen with top-rated cookware. Beloved brands, easy returns and guaranteed price-matching.
25. Raspberry Cheesecake Latte
A rich and decadent creation from the Starbucks secret menu, this hot dessert drink begins with a regular latte with your choice of milk. Add one to two pumps each of caramel syrup, cinnamon dolce syrup and raspberry syrup. Top with whipped cream.
26. Medicine Ball
If you're feeling poorly or looking to warm up this winter, the Starbucks secret menu's Medicine Ball may be the perfect fix. This mix of green tea, citrus, honey and mint started out as a secret option. However, many Starbucks locations now have this on the actual menu as Honey Citrus Mint Tea, making ordering it super easy. The cold-fighting ingredients can soothe sore throats, ease congestion and confer the health benefits of green tea.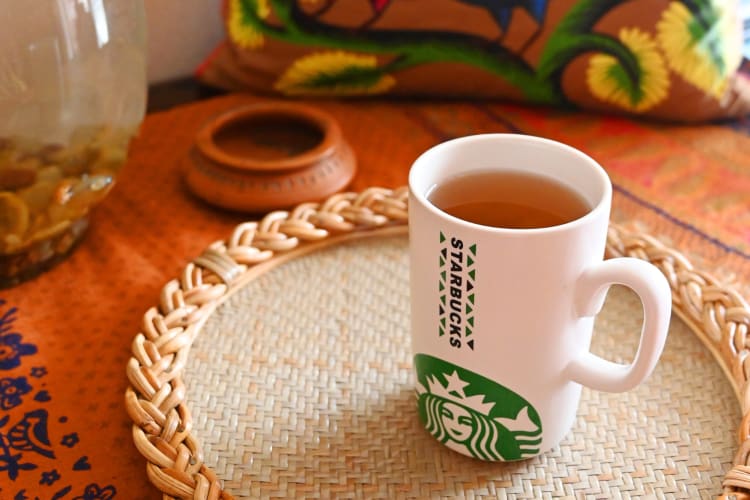 Join 200,000+ Culinary Enthusiasts
Exclusive deals, recipes, cookbooks, and our best tips for home cooks — free and straight to your inbox. PLUS: 500 Rewards Points.
Whether you prefer your drinks hot or cold, creamy or refreshing, these Starbucks secret menu creations may help you find your new favorite drink combo. You can also create a number of these drinks at home from Starbucks coffee, syrups, creamers and other ingredients. A basket of all the fixings for their favorite beverage also makes a great gift for coffee lovers.
For even more ways to explore your favorite foods, check out other experiences happening on Cozymeal.