Ultimate Guide to the Best Boba in NYC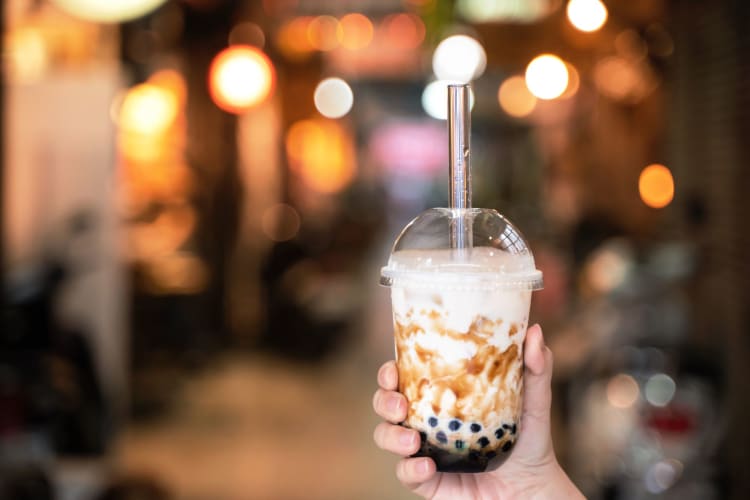 Whether you're a fan of traditional tapioca pearls or more adventurous flavors in your bubble tea, the sheer number of restaurants offering this delectable dessert-like beverage can make it difficult to find the best boba in NYC. That's why we've searched through the city to find the most interesting flavor combinations and the most beautifully decadent bubble tea spots in the Big Apple.
Ready for some of the best boba you'll ever have? Keep reading.
Jump to Section
Book a Food Tour in NYC Now
Explore NYC's best bites, esteemed eateries and hidden gems with a top-rated local guide.
Find the Best Boba in NYC
New York offers one of the liveliest restaurant scenes in the world, with chefs who push the boundaries of different cuisines. For residents and tourists alike, sampling the best New York has to offer can be a fun (and delicious) experience. Scheduling a food tour in NYC is one way to hit the highlights with an expert guide by your side. In between all the meals and sightseeing, you may need a sweet pick-me-up to get through the day. What better place to find the energy you need than with the best bubble tea in NYC?
12 Best Boba Spots in NYC
1. Surreal Creamery
This dessert and boba spot in Midtown is the perfect ending to a date night in NYC. Known for their "Floateas," which are a mix of boba and ice cream, Surreal Creamery has plenty of bubble tea options on the menu for boba fans, as well as milkshakes and desserts for the boba skeptics out there. At Surreal Creamery you'll find some of the best boba in NYC — and some of the most lavish.
The Vibe
Surreal Creamery is an intimate dessert shop known for creating boba and other desserts that look like works of art. Their impressive concoctions are often served in mason jars and feature traditional boba ingredients as well as ice cream, cereal, cookies, candy and more.
What to Order
Try their Earl Grey "Floatea" with Earl Grey tea and Earl Grey ice cream for a boba-infused dessert with a unique flavor profile.
Surreal Creamery | 538 Second Ave., New York, NY 10016 | $$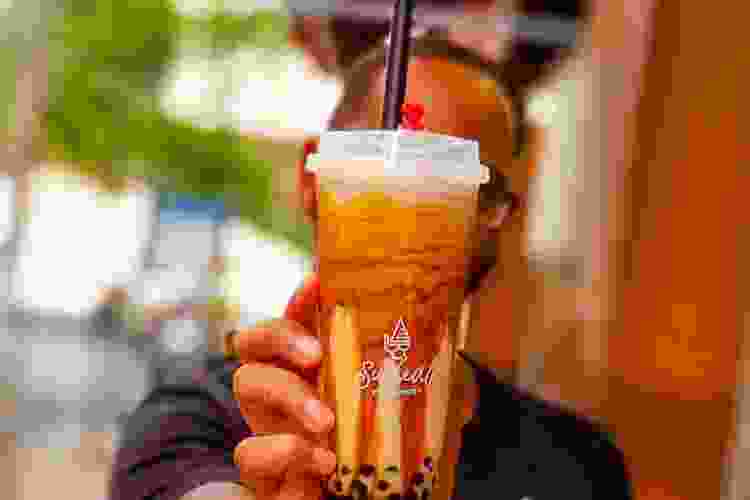 2. M Tea
Possibly the most photogenic location on our list, M Tea combines unique interior design with a wide variety of beverages, snacks and desserts.
The Vibe
With art deco-style booths and floor-to-ceiling pink décor, the inside of M Tea is almost as sweet to look at as their drinks are to enjoy. Unlike many smaller shops, there is plenty of room at M Tea to sit down and savor your tea, rolled ice cream or peach mochi.
What to Order
Try the beautiful purple and white swirls of the fresh ube milk tea with taro for a unique take on the best boba in NYC.
M Tea | 36-56 Main St., Flushing, NY 11354 | $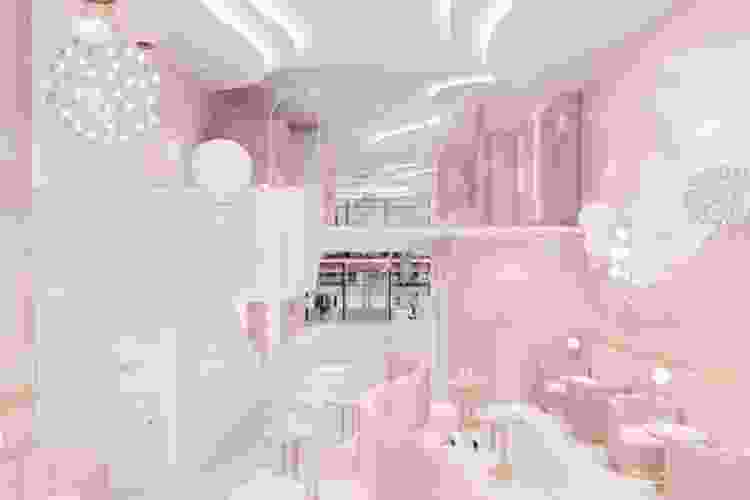 Book a Five-Star Private Chef in NYC
Indulge in the finest fare the Big Apple has to offer. Book a five-star private chef experience starting at $59/person.
3. Initial Tea
Located in Brooklyn, Initial Tea is a boba shop that offers much more than bubble tea. Their menu includes boba, desserts and a small selection of Japanese entrées, so you can add it to your list of great places to eat in NYC.
The Vibe
A small, cozy shop with warm wooden counters and indoor seating, Initial Tea's claim to fame is their beautiful presentation. The bubble waffles served with ice cream arrive looking picture-perfect and completely Instagrammable.
What to Order
A bestseller at Initial Tea is the rose tea. Add on a slice of cake or bubble waffle to take your experience to the next level and enjoy some of the best boba in New York.
Initial Tea | 467 Dekalb Ave., Brooklyn, NY 11205 | $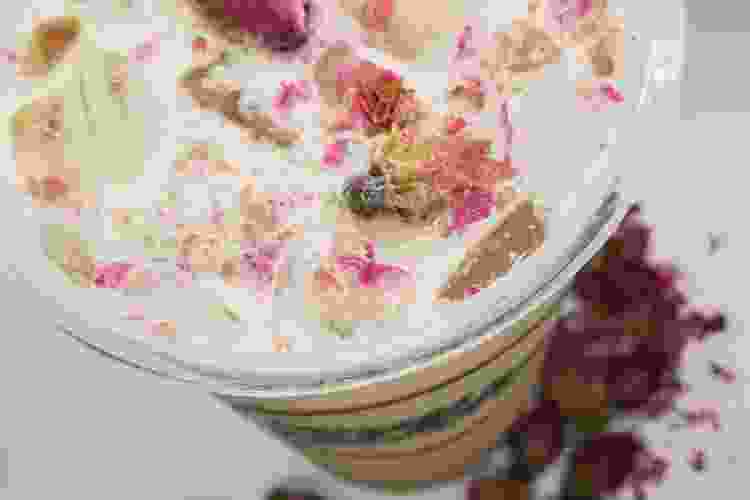 4. Boba Le Tea Café
If you're looking for a healthy snack or meal to go along with your bubble tea, Boba Le Tea Café in Staten Island is an excellent option.
The Vibe
Off the beaten path, this little bubble tea shop has lots to offer. From a wide variety of juices, poke bowls, slushies and classic boba options, there is something for everyone here.
What to Order
Try the matcha tea latte and a poke bowl to combine a healthy meal with some of the best boba in NYC.
Boba Le Tea Café | 1396 B Forest Ave., Staten Island, NY 10302 | $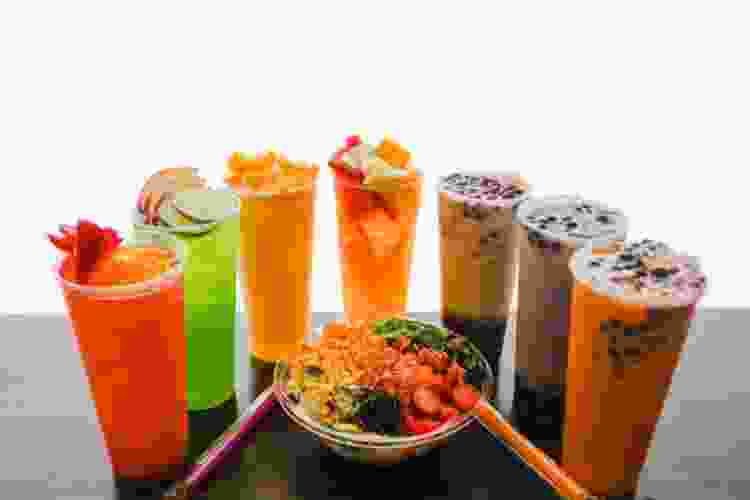 5. Tiger Sugar
Tiger Sugar is a rapidly growing chain of boba restaurants that originated in Taiwan. They are best known for their hand-poured syrups that create signature "tiger stripes" down the sides of the cup.
The Vibe
There are multiple Tiger Sugar locations in NYC, but the Queens location was the first North American franchise of this popular chain. You can enjoy authentic flavors, delicious milkshakes and teas while taking in the diverse neighborhood of Queens and some of the best boba in NYC.
What to Order
You can't go wrong with Tiger Sugar's number one seller, the brown sugar boba. They are the self-proclaimed originators of this flavor combination, and their sweet, now-famous drink includes tapioca, brown sugar syrup and milk.
Tiger Sugar | 136-20 Roosevelt Ave., Ste. 12, Flushing, NY 11354 | $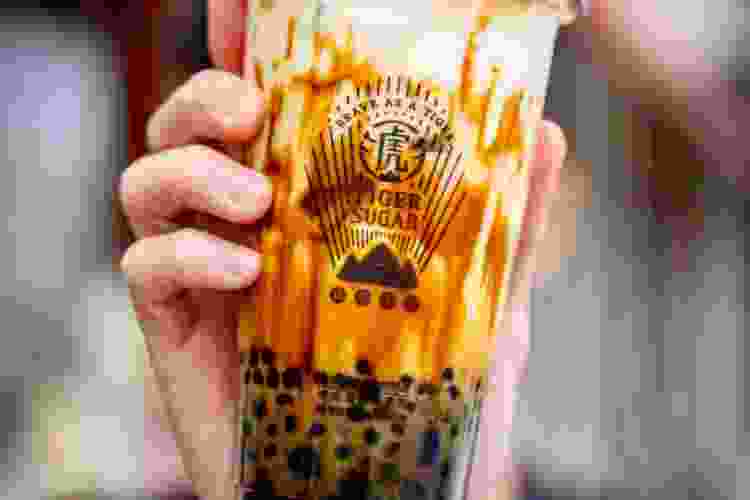 Top-Rated Cooking Classes in NYC
Kick-start your culinary confidence with help from a world-class chef. See what's cooking in NYC today.
6. The Alley
Best known for their hand-made tapioca, which they call "deerioca," The Alley is a unique and modern boba shop located near Washington Square Park. So if you're looking for things to do in NYC, consider stopping by the park to see the famous arch and then dropping in at The Alley for a sweet midday treat and some of the best boba tea in NYC.
The Vibe
The Alley features cool interiors with exposed brick and a giant deer head logo on one wall, as well as some indoor seating where you can rest your feet and enjoy the best boba in NYC.
What to Order
In addition to traditional bubble tea options, The Alley offers a delicious crème brûlée drink with crème brûlée-flavored pudding and milk.
The Alley | 68 Cooper Sq., New York, NY 10003 | $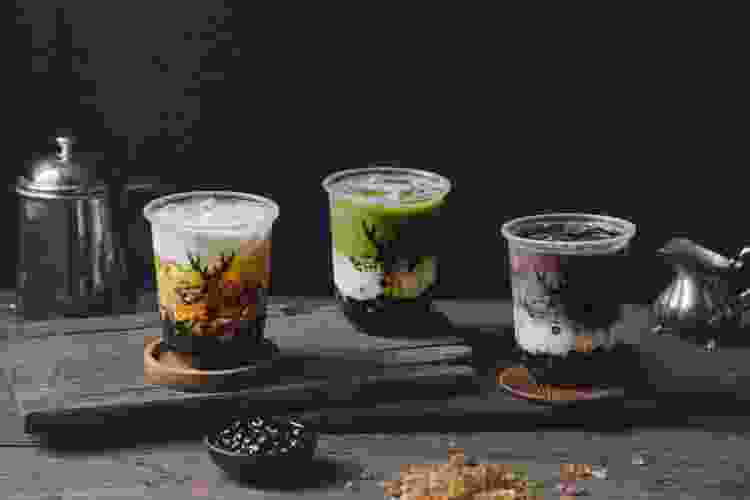 7. Tidal Tea
Tidal Tea offers some of the best bubble tea in New York. They serve a great mix of traditional boba flavors, loose-leaf brewed teas and other menu items at their location in the Bronx.
The Vibe
Brightly lit interiors and a crisp logo make Tidal Tea stand out from the crowd. They also serve dumplings, noodles and rice in addition to more traditional boba teas and drinks, making this a great option for a birthday dinner in NYC.
What to Order
For a refreshing and tangy drink, order the honey jasmine green tea latte with boba, longan honey, green tea and unsweetened milk.
Tidal Tea | 1520 Amsterdam Ave., New York, NY 10031 | $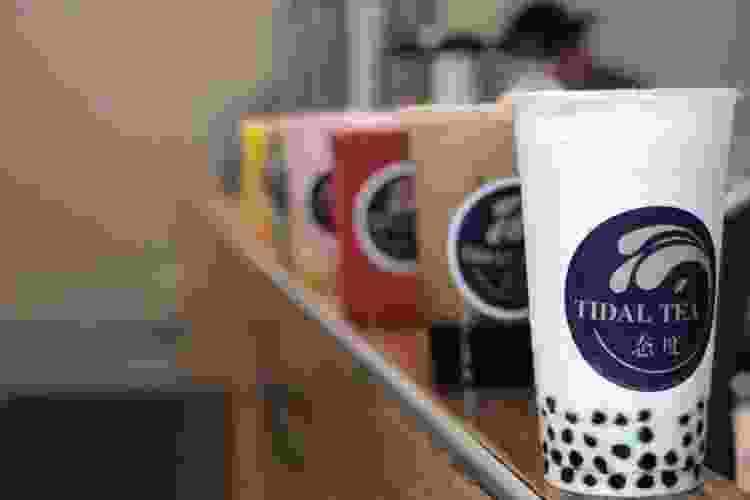 8. Pearl Dynastea
This stop on the best boba in NYC tour offers traditional combinations like brown sugar milk tea, but they also offer unique flavor additions like matcha and coconut that add new dimensions to a tried-and-true favorite.
The Vibe
Pearl Dynastea features bright globe lights and an upstairs room where you can sit to enjoy one of their traditional Taiwanese drinks, a milkshake or a steamed bun.
What to Order
For a sweet, floral drink, try the lychee green tea.
Pearl Dynastea | 3702 Riverdale Ave., Bronx, NY 10463 | $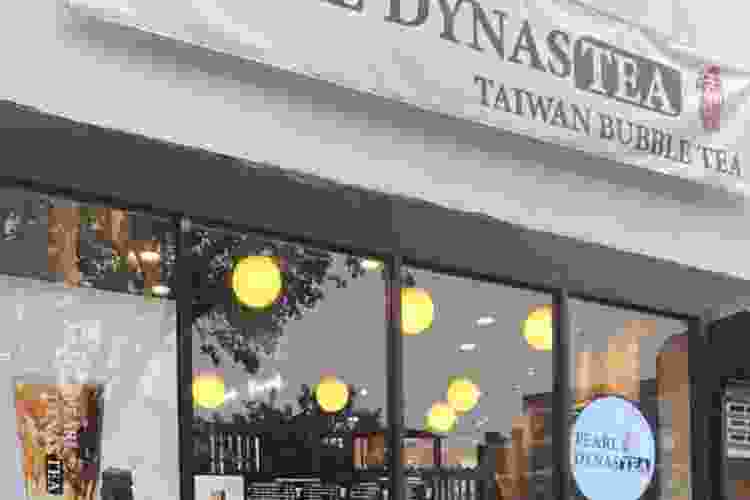 9. Gong Cha
Gong Cha's name is a Chinese phrase that roughly translates to "offering the best tea to the Emperor." With that level of excellence in their name, you can be sure they provide some of the best boba in NYC.
The Vibe
Dark red walls and aromatic flavors will make you feel like royalty when you step inside a Gong Cha location. And with over 15 to choose from in New York, you'll be able to find your boba fix wherever your travels may take you.
What to Order
Try the dirty brown sugar milk tea for a brown sugar boba taste with Gong Cha's signature milk foam on top.
Gong Cha | Multiple Locations | $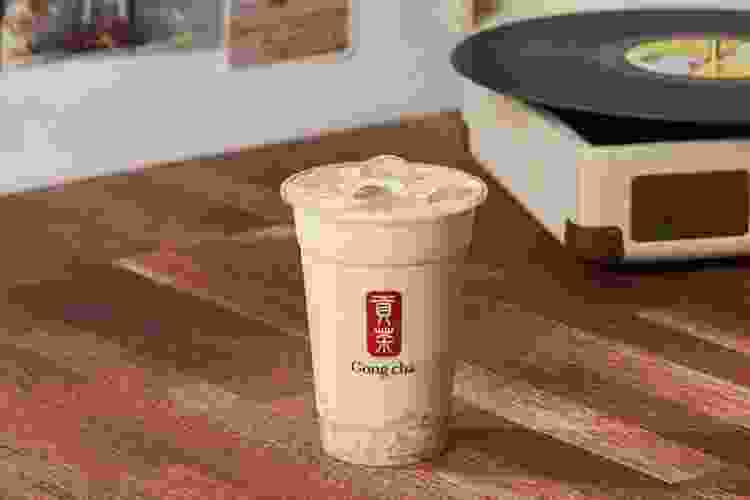 Book a Food Tour in NYC Now
Explore NYC's best bites, esteemed eateries and hidden gems with a top-rated local guide.
10. Yaya Tea Garden
With a highly customizable menu and lots of Japanese food choices, Yaya Tea Garden is a great place to stop in and grab a bubble tea or some authentic NYC foods straight from Chinatown.
The Vibe
Though there is no indoor seating at the Chinatown location, there are plenty of authentically delicious items on the menu. Fans of this boba shop in NYC rave about the rice balls and onigiris, both of which pair beautifully with their selection of the best boba in NYC.
What to Order
Give some of Yaya Tea Garden's unique tea flavors a try, like their Blue Blood Fruit Tea, which has strawberry, lychee and blueberry black tea inside.
Yaya Tea Garden | 51 Chrystie St., New York, NY 10002 | $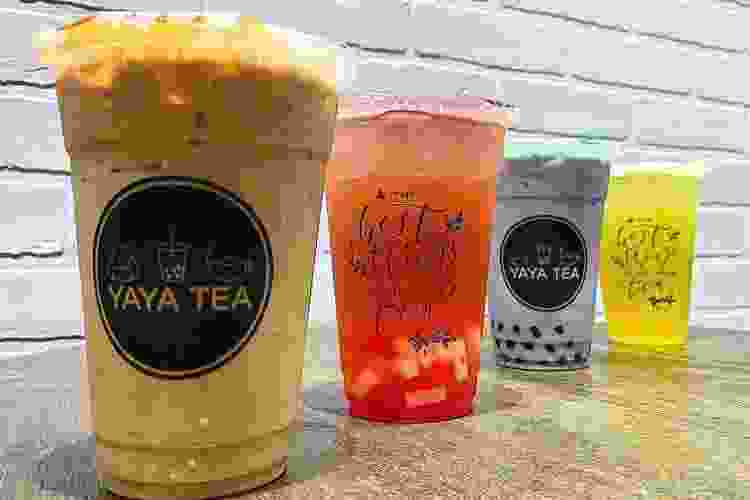 11. Teazzi
Teazzi's commitment to offering delicious, authentic teas makes it a great place to find some of the best boba in NYC.
The Vibe
Contemporary styling and menu screens light up each Teazzi shop. The State Street location is a few blocks away from NYC's famous Flatiron Building, making it easy for you to take in some indoor activities in NYC before stopping by for a refreshing drink.
What to Order
Try the house special milk tea served with boba and oats for a unique, sweet flavor.
Teazzi | 47 W. 14th St., Ste. 3, New York, NY 10011 | $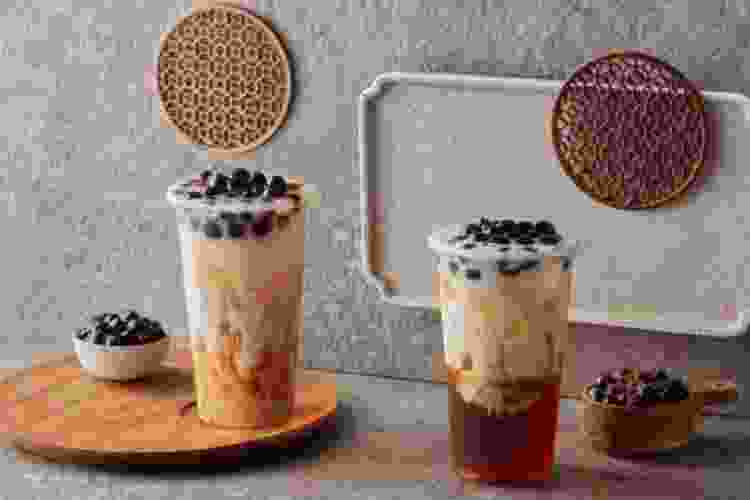 12. Machi Machi
Another Taiwan-based chain of tea shops, Machi Machi offers fresh, delicious tea options served with flair.
The Vibe
Aesthetic surroundings and colorful concoctions characterize Machi Machi's overall vibe. You can opt for a traditional boba drink or try one of their teas with panna cotta, which are served in a unique flask-shaped plastic cup.
What to Order
Try the shizuoka matcha milk tea with crème brûlée for a decadent, dessert-style boba experience that earns Machi Machi a place on the list of best boba in NYC.
Machi Machi | 33 W. 32nd St., New York, NY 10001 | $$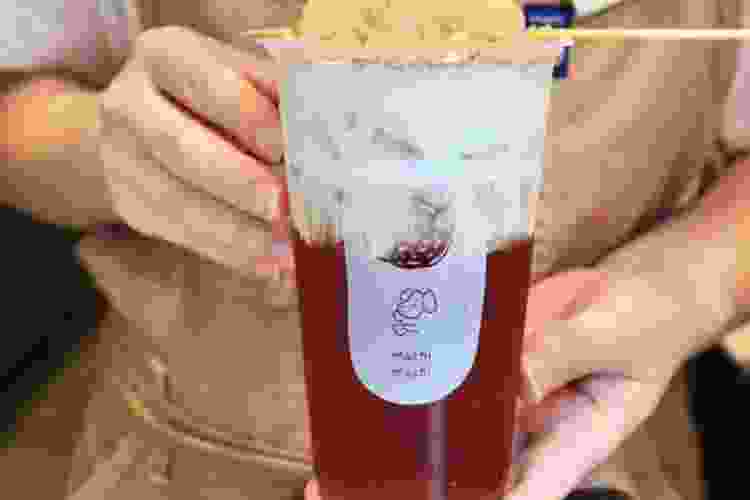 Join 200,000+ Culinary Enthusiasts
Exclusive deals, recipes, cookbooks, and our best tips for home cooks — free and straight to your inbox. PLUS: 500 Rewards Points.
Whether you're a New York resident looking for a midday snack, or a boba fanatic touring NYC for the first time and looking for the best, we hope you enjoy all the delicious boba flavors the Big Apple has to offer.
For even more fun ways to explore NYC and beyond, check out other experiences happening on Cozymeal.