The 21 Best Food Halls in NYC You Need to Visit in 2023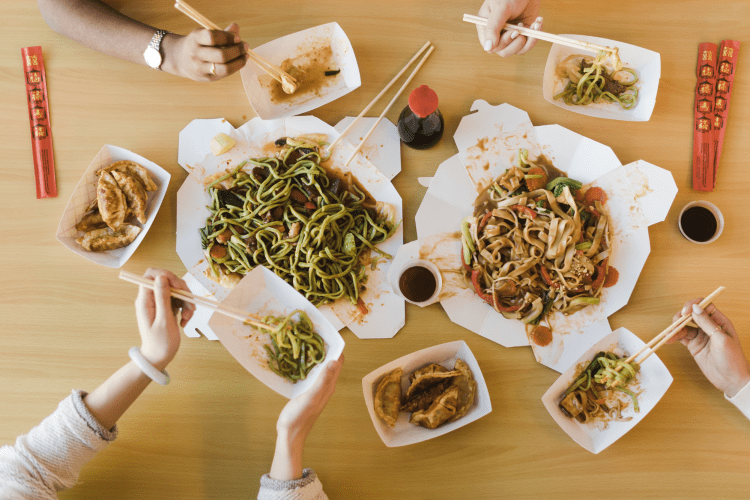 Food halls in NYC have become a great way to sample flavors from around the globe all under the roof of one inclusive, eclectic dining space.
What exactly are food halls? Many are artisan-style food courts housed in refurbished contemporary spaces, offering fresh ingredients and inventive culinary presentations. Some food halls are the passion projects of business leaders, bringing together innovative chefs to share new ideas with the fast-casual dining crowd.
Others are affordable pop-ups for foodie entrepreneurs eager to try their hand at operations while fine-tuning their menus. And many are part of a larger complex that offers shopping and entertainment as well.
No matter which food halls in NYC you find yourself exploring, you're sure to find a deliciously diverse assortment of dining options for every taste, craving and budget.
Jump to Section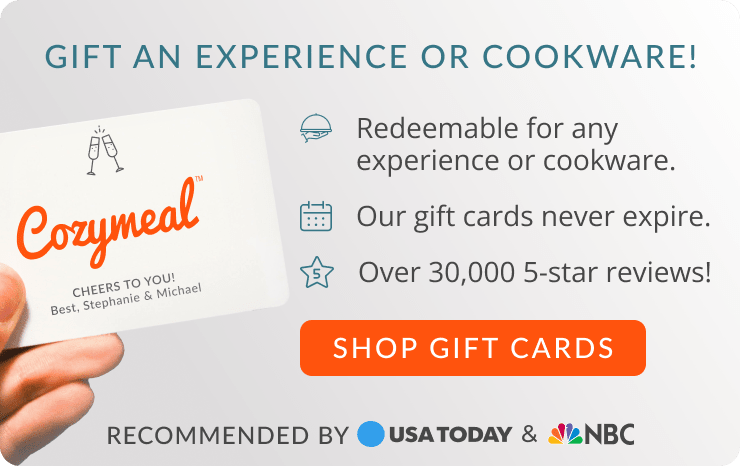 Exploring the Food Markets in NYC
If you're wondering how to decide between the numerous markets and food halls in NYC, part of the fun is in exploring!
From global cuisines to mom-and-pop coffee roasters, you can pick one large food hall and try several offerings in a single visit. Or, for another fun thing to do in NYC, you can embark on a personalized "hall crawl" and visit several food courts in NYC in a single day.
Need a little help getting around? Food tours in NYC are an unforgettable way to explore the best bites New York City has to offer. Whether you're a New York native or just passing through, local guides can shed light not only on spectacular food halls, but also on warm and cozy restaurants, hidden gems and other staples of NYC's culinary culture.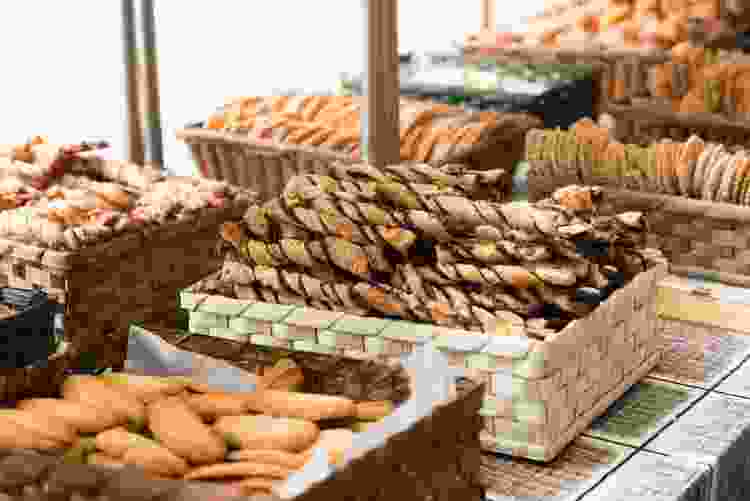 6 Best Must-See Food Halls in NYC
1. Gotham West Market
Located in bike-friendly Hell's Kitchen and serving a range of fare that includes sushi, wagyu beef, new Italian, fresh ramen and more, Gotham West Market is one of the best food halls NYC has to offer. As a fun bonus, visit NYC Velo for a full-service cycling-centric shopping experience.
Gotham West Market | 600 11th Ave., New York, NY 10036 | $$$
2. Chelsea Market
This welcoming multipurpose space offers a selection of choices from pastries to fine dinners, plus a calendar of arts and cultural events, pop-ups, happy hours and unique shopping opportunities. Check out the vibrant Chelsea Market website; it's a virtual party loaded with maker bios, recipes and an ever-changing event calendar that gives added dimension to one of the most robust food halls in NYC.
Chelsea Market | 75 Ninth Ave., New York, NY 10011 | $$$$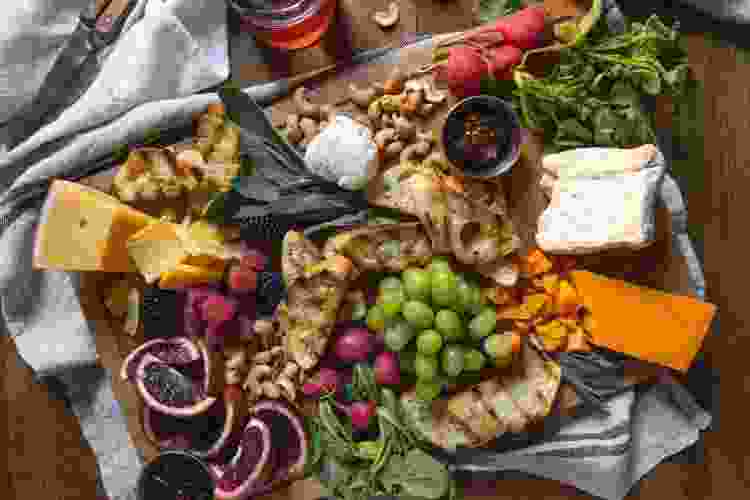 Book a Food Tour in NYC Now

Explore NYC's best bites, esteemed eateries and hidden gems with a top-rated local guide.

Book Now
3. Industry City, Brooklyn
Few food halls in NYC give a behind-the-scenes view into an artist's world. Industry City is one that does, to brilliant effect. Located in a creative hub bordering the scenic Sunset Park waterfront, IC brings pan-Asian, comfort breakfast and healthy fare to a lively artist's community percolating with creative energy.
Industry City | 268 36th St., Brooklyn, NY 11232 | $$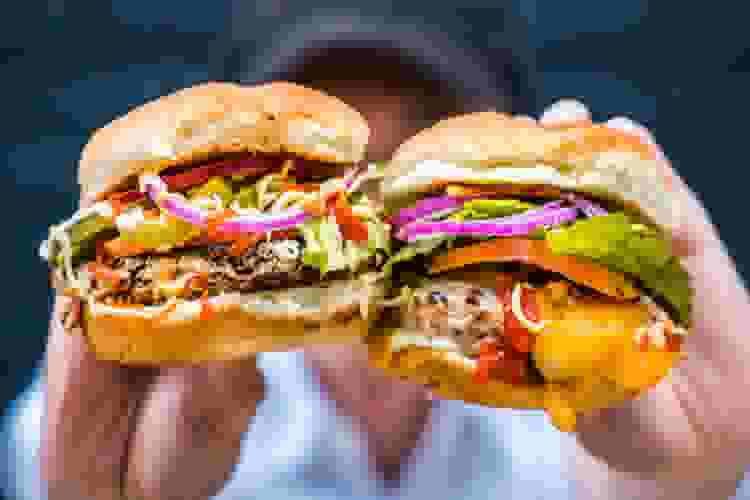 Book a Food Tour in NYC Now
Explore NYC's best bites, esteemed eateries and hidden gems with a top-rated local guide.
4. Plaza Food Hall
For a high-end food hall experience, nothing tops the Plaza, NYC's renowned hotel. With its boutique diners and bustling counters, you can experience the excitement of the contemporary and the prestige of the historical in one of the toniest food halls in NYC.
Plaza Food Hall | 1 W. 59th St., New York, NY 10019 | $$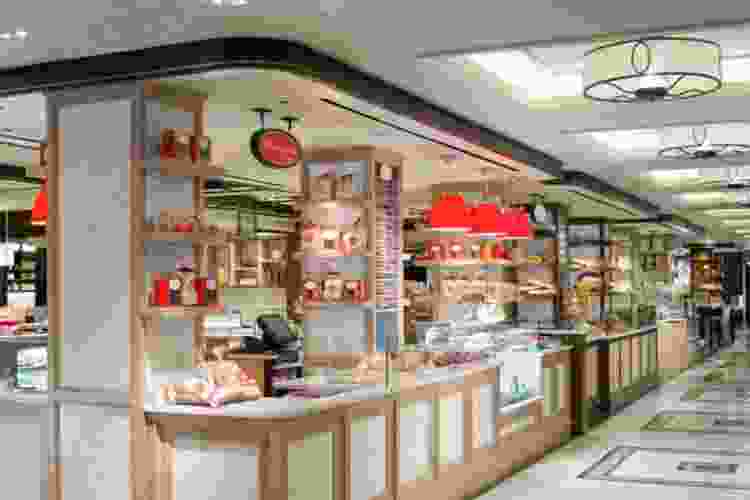 5. Essex Market
A diverse collection of vendors and food counters situated on the Lower East Side, Essex Market is a 100-year-old piece of New York history that offers a fresh market in addition to diners providing artisan baked goods, traditional Japanese fare and beyond. There are few food halls in NYC as steeped in city heritage as this one.
Essex Market | 88 Essex St., New York, NY 10002 | $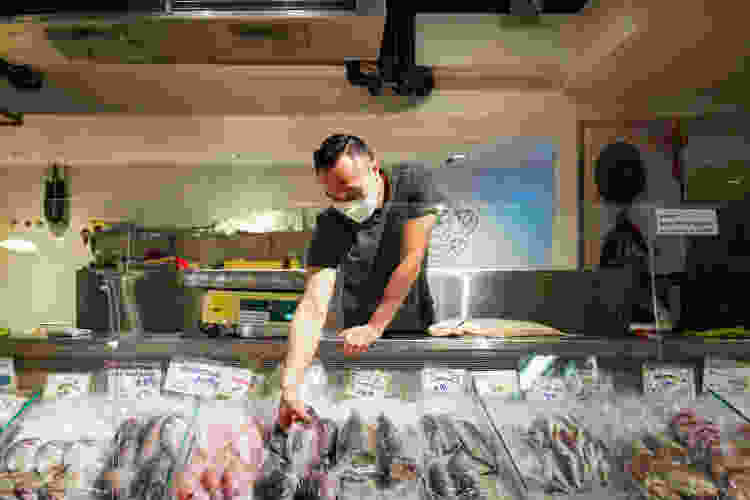 6. Le District NYC
Battery Park is home to the secret French heart amongst the myriad food halls in NYC. Pastries, chocolates, coffee and a full-fledged bistro bring both charm and a host of delicious meals and treats for a truly special food hall experience at Le District.
Le District NYC | 225 Liberty St., New York, NY 10281 | $$$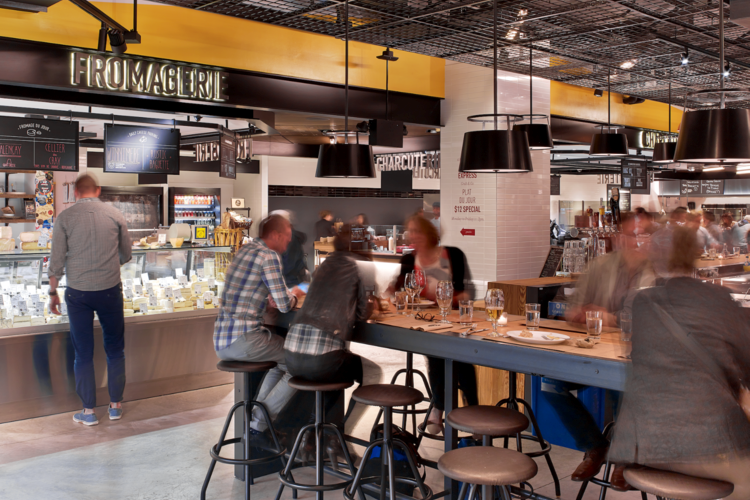 15 Best Hidden Gem Food Halls in NYC
7. The Food Hall at Queens Crossing
Of the food halls in NYC, this airy upscale locale at Queens Crossing celebrates the diversity of modern Asian cuisine like no other. Sample Korean tofu, Japanese delicacies, bubble tea and even Hawaiian poke. And when you've finished dining, you can explore a sweet selection of boutiques and fine shopping spots for a combined experience that brings together the best elements of food halls in NYC.
The Food Hall at Queens Crossing | 136-17 39th Ave., Flushing, NY 11354 | $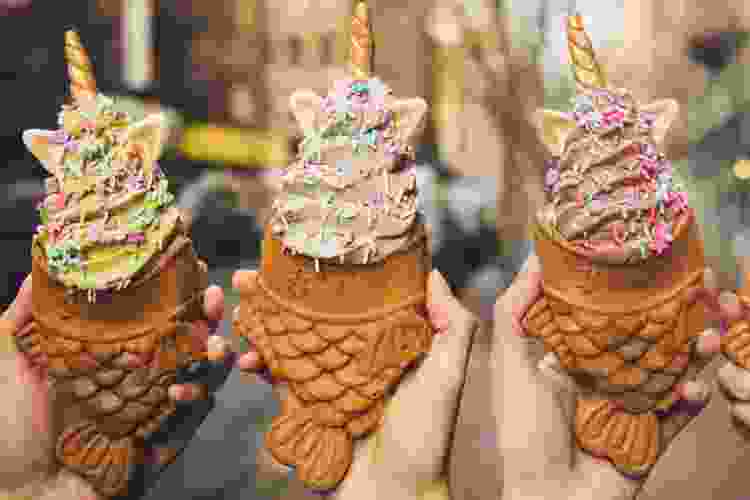 8. Rockefeller Center
The name declares its bright sophistication among the midtown food halls in NYC. The selection of restaurants here at Rockefeller Center present a world of choices that include quick-bite chain eateries next to gourmet diners and nouvelle kitchens brimming with exciting urban energy.
Rockefeller Center | 45 Rockefeller Plaza, New York, NY 10111 | $$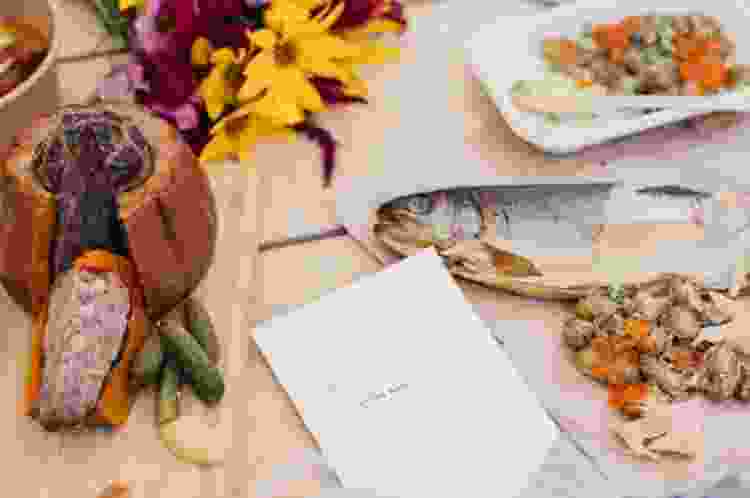 Book a Five-Star Private Chef in NYC
Indulge in the finest fare the Big Apple has to offer. Book a five-star private chef experience starting at $59/person.
9. Eataly
A joyful combination of restaurants and gourmet shops presenting affordable high-quality food, Eataly is an experience unique among the food halls in NYC. Dine at a tasteful selection of counters featuring thoughtful modern Italian cuisine and bar options. And when you're ready to head home, be sure to pass through one of the finest food markets NYC has to offer.
Eataly | NYC Flatiron, 200 Fifth Ave., New York, NY 10010 | $$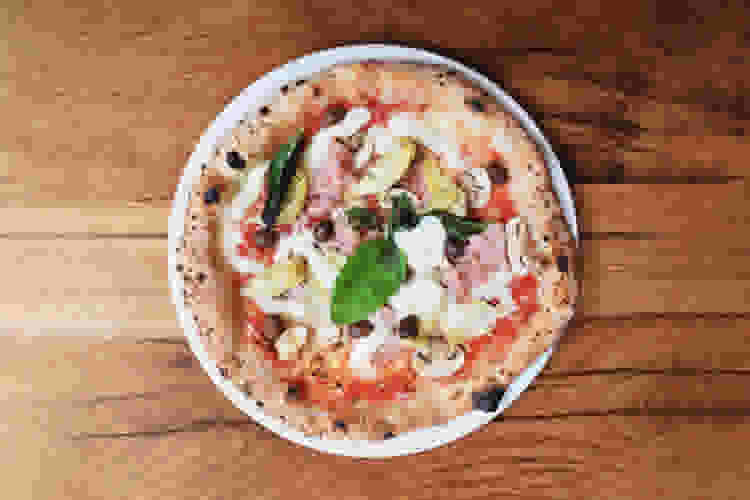 10. Urbanspace Lexington
At Urbanspace Lexington, contemporary cuisine blends with renewed art deco interiors in one of the prettiest food halls in NYC. Explore affordable pizza, coffee and sandwiches in a warm, light-filled space that feels like a gourmet food library! Sixteen dining options await you in the historic General Electric building, including Citi Test Kitchen, a distinctive feature among the many food halls in NYC.
Urbanspace Lexington | 570 Lexington Ave., New York, NY 10122 | $$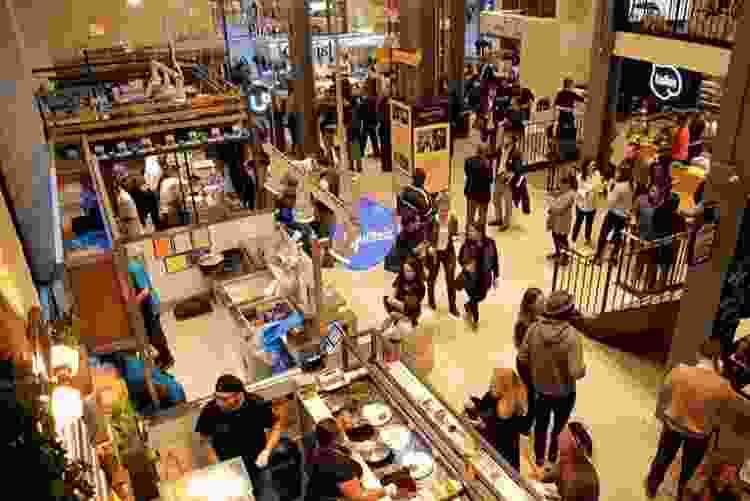 11. DeKalb Market Hall
Showcasing one of the widest selections of vendors in the food halls of NYC, DeKalb Market Hall presents a variety of fast-casual dining choices that run the gamut from Cajun specialties and sushi hand rolls to juice bar selections and dessert indulgences. There's an entertainment venue as well, for electric live moments you won't find anywhere else.
DeKalb Market Hall | 445 Albee Sq. W., Brooklyn, NY 11201 | $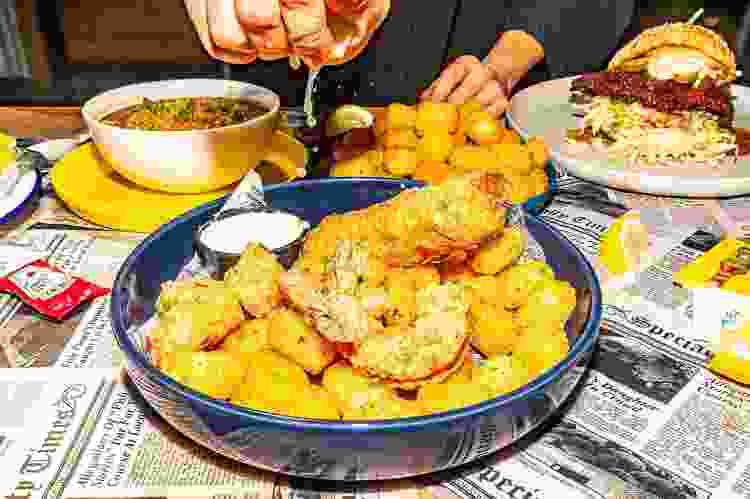 12. Mercado Little Spain
Explore the culinary delights of Spain in Mercado Little Spain, a bright market space that brings a neighborhood vibe to the many-faceted food halls in NYC. You can sample tapas or dine on larger portions for a full-fledged Spanish dining adventure. And when you're finished, visit the shop to pick up some novel snack favorites and artful gifts to mark the occasion.
Mercado Little Spain | 10 Hudson Yards, New York, NY 10001 | $$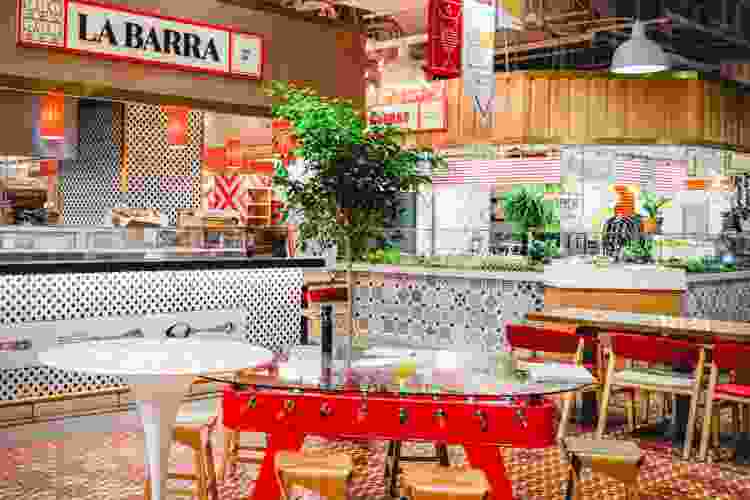 13. The Bowery Market
This collection of contemporary food kiosks is a repurposed auto body shop space that retains the industrial feel while providing delicious open-air dining options. At the Bowery Market, choose from refreshing bubble teas, gourmet street tacos, enticing steak selections and beyond in one of the more artful food halls NYC presents.
The Bowery Market | 348 Bowery, New York, NY 10012 | $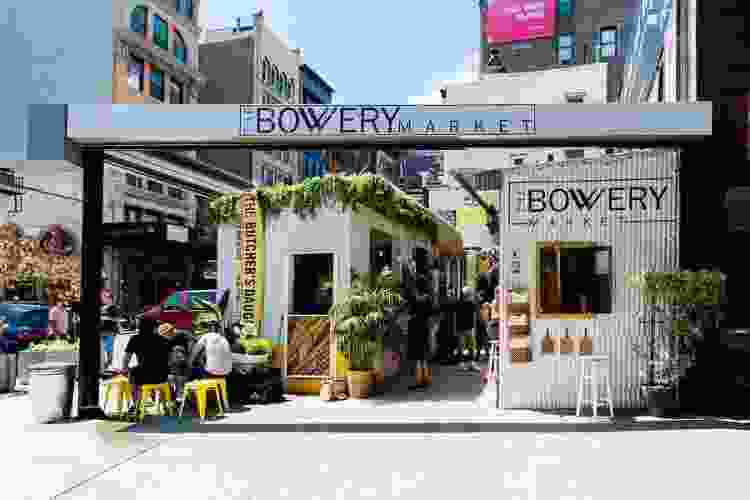 Book a Food Tour in NYC Now
Explore NYC's best bites, esteemed eateries and hidden gems with a top-rated local guide.
14. City Kitchen
Located at the energy epicenter of the big city — Times Square, of course — City Kitchen is a lively collection of novel food concept vendors presented gallery-style. Try a bit of everything here — gourmet doughnuts, savory wraps, lobster rolls, tacos and burgers, all attractively priced, ensuring regular visits from fans of the food halls in NYC.
City Kitchen | 700 Eighth Ave. at 44th St., New York, NY 10036 | $$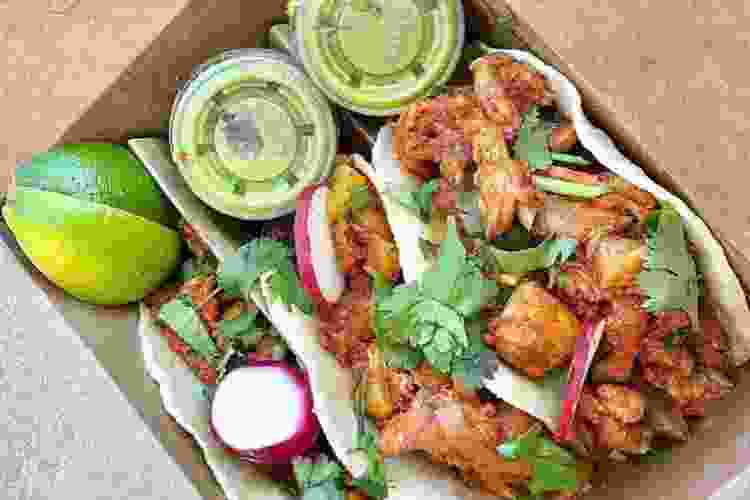 15. Turnstyle Underground Market
Grab-and-go specialties such as empanadas and pasta dishes served up in take-away containers make the Turnstyle Underground Market a fun, funky set-up in the subway station at Columbus Circle a perfect place for commuters to catch a bite while they wait for the next train. Stroll through the retail shops for a bit of fun unique to the food courts NYC has to offer.
Turnstyle | 1000 S. Eighth Ave., New York, NY 10019 | $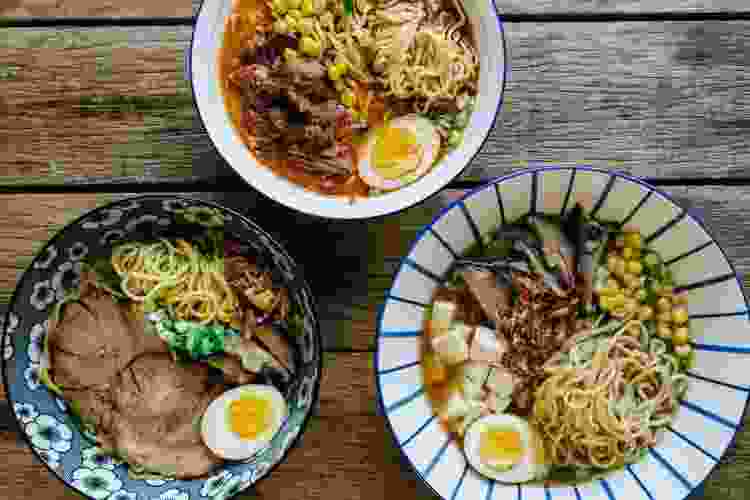 16. The Deco Food + Drink
The Deco is a glittering azure jewel among the food halls in NYC. Its shining tiled walls and brightly lit space feel cozy and clean, capturing the visual sense of the Jazz Age while providing a diverse collection of vendors offering authentic Afghani, French and Brazilian options in addition to pizza, Hawaiian barbecue and contemporary Chinese fare.
The Deco Food + Drink | 231 W. 39th St., New York, NY 10018 | $$
17. Gansevoort Market
Refined baked goods, pizza, authentic tacos and sandwiches await you in Gansevoort Market, an artful modern space stationed within Westfield World Trade Center with soaring white ceilings soaked in cool-hued lighting for unique theatrical effect. Bask in the breathtaking skyline in a street-level view found in none of the other food halls in NYC.
Gansevoort Market | 101 Liberty St., New York, NY 10007 | $$
18. Sous Vide Kitchen
At Sous Vide Kitchen, the contemporary culinary technique becomes the connecting factor in a series of food vendors who prepare their offerings exclusively using the sous vide method. Cuisines range from BBQ to Mediterranean fare, all available as signature dishes or build-your-own options. And as a "virtual" food hall, all orders are placed through a single kiosk, an innovation among the food halls in NYC.
Sous Vide Kitchen | 119 E. 23rd St., New York, NY 10010 | $$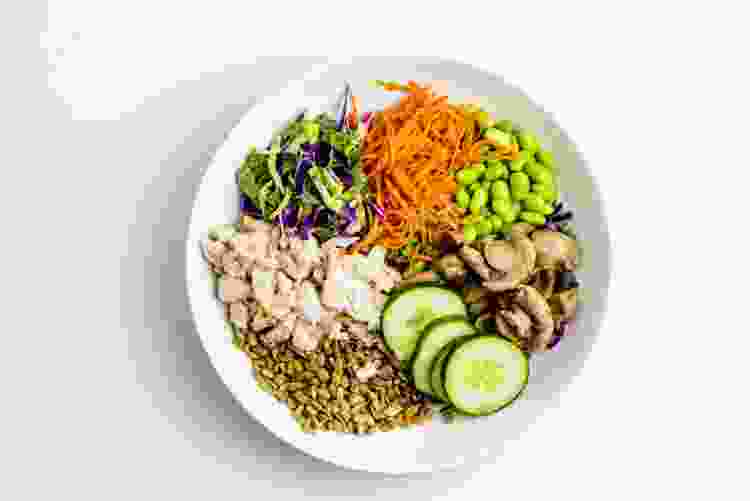 Top-Rated Cooking Classes in NYC
Kick-start your culinary confidence with help from a world-class chef. See what's cooking in NYC today.
19. Food Gallery 32
An international food market in New York where you can combine Korean BBQ, sushi, churros and ice cream bars into one super-global meal, Food Gallery 32 presents an array of Korean, Mexican and American fare in a fun industrial space with counter, booth and high table seating. As far as the food halls in NYC go, Food Gallery 32 is a bright spot!
Food Gallery 32 | 11 W. 32nd St., New York, NY 10001 | $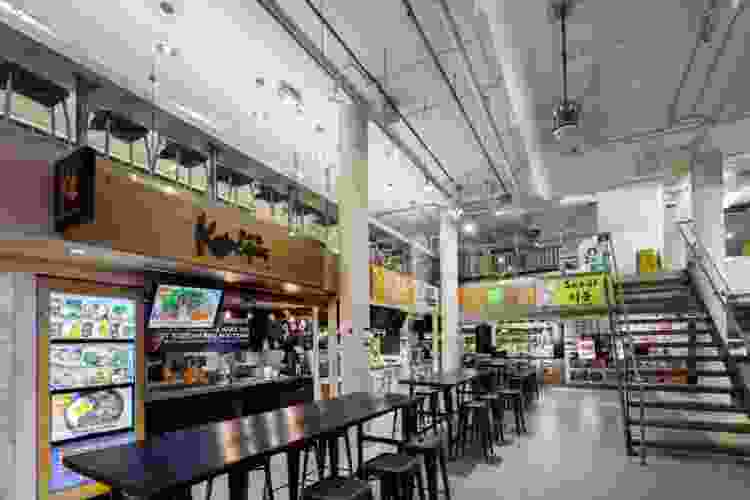 20. Brookfield Place
Twenty-five dining options ranging from quick bites to budget farm-fresh to a fair-trade coffee spot started by none other than Hugh Jackman, Brookfield Place is a sprawling food hall amid a fine shopping center and event space. A perfect choice among the many wonderful food halls in NYC for enjoying a delicious spread before exploring the cultural landscape and doing a bit of shopping, too.
Brookfield Place | 230 Vesey St., Manhattan, NY 10281 | $$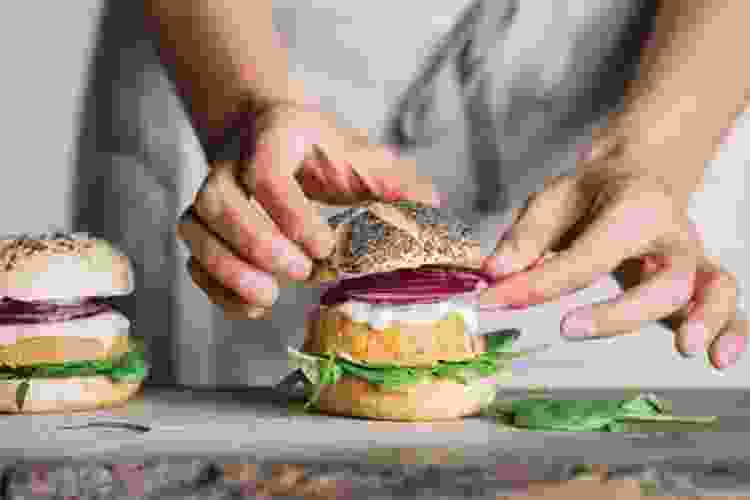 21. City Acres Market
While all of the food markets in NYC offer a broad selection of cultures and food phenomena, few are as intriguing as the City Acres Market in Manhattan. In addition to a full-service juice bar, pizza kitchen and dumpling house, there's a deli, an onsite butcher, fresh cheese counter, a fishmonger and a prepared food counter, to mention just a few. This is truly an all-inclusive choice when it comes to exploring food halls in NYC.
City Acres Market | 70 Pine St., New York, NY 10270 | $$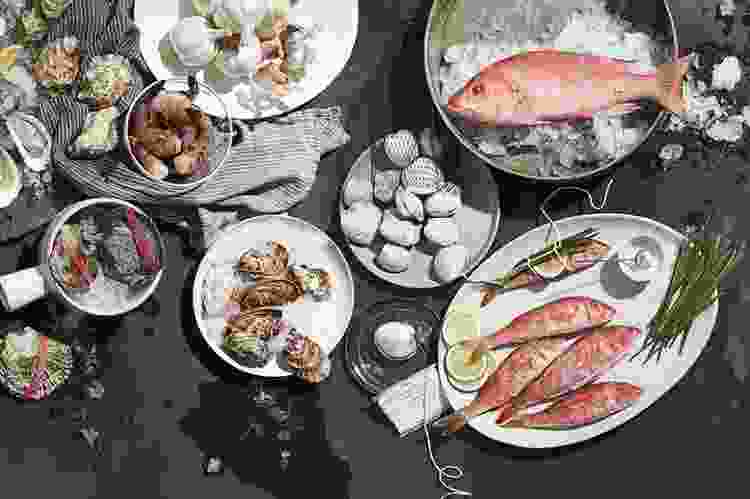 Join 200,000+ Culinary Enthusiasts
Exclusive deals, recipes, cookbooks, and our best tips for home cooks — free and straight to your inbox. PLUS: 500 Rewards Points.
With a happy blend of chefs, cuisines and cultures, open floor plans designed for maximum interaction and thoughtful modern presentations in strategic points throughout the city, there's an exciting communal spirit coursing through the food halls in NYC. There's no doubt that these unique spaces are some of the best places to eat in NYC. Which one will you visit first?
For even more ways to explore exciting cuisines, check out other experiences happening on Cozymeal.