63 Best Things to Do in NYC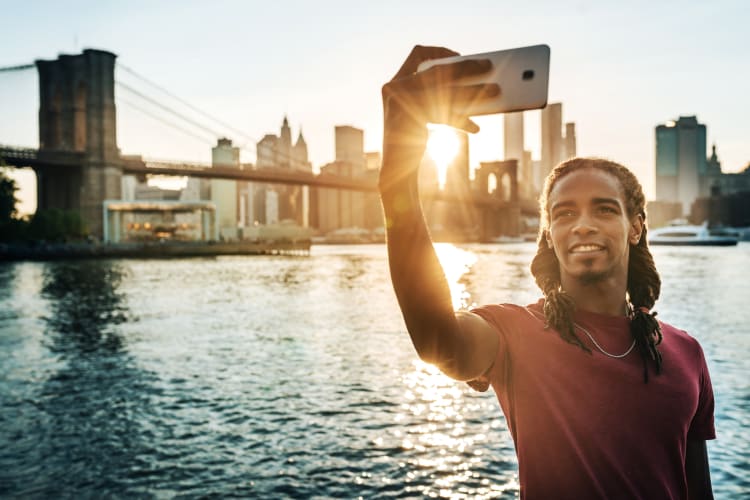 There are plenty of things to do in NYC, but figuring out exactly what they are can be overwhelming.
We've done the work for you and narrowed down the thousands of options into this list of 63 fun things to do in NYC. There are classic ideas that take you to old New York, as well as unique ideas like hidden clubs, cooking classes and off-the-grid museums.
Read on to see what things to do in NYC you can plan for your next trip to the Big Apple!
Jump to Section
Top-Rated Cooking Classes in NYC
Kick-start your culinary confidence with help from a world-class chef. See what's cooking in NYC today.
Foodie Things to Do in NYC
1. NYC Cooking Classes
Learn from the city's best chefs in one of the foodie capitals of the world! Take a few cooking classes in NYC next time you're looking for things to do in NYC. There are classes available all over the city, so there are sure to be cooking classes near you. You can even learn to cook from a world-class chef from the comfort of your home by taking online cooking classes instead.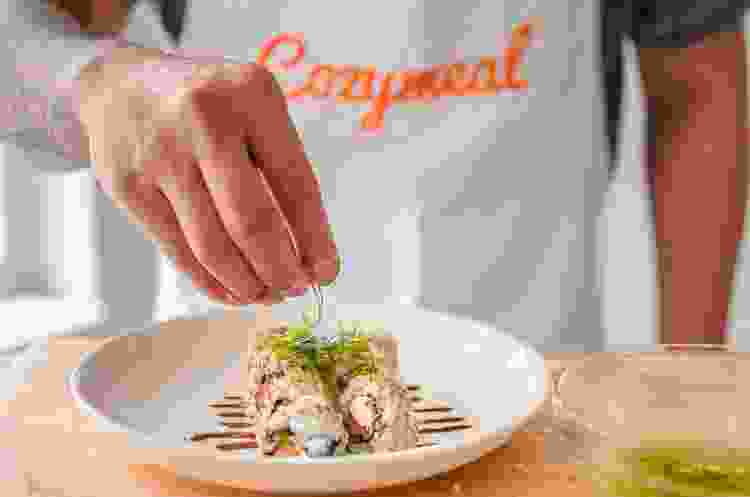 2. Hire a Private Chef
Indulge in the elegance of gourmet fine dining for your next date night or get-together. A quick search of private chefs in NYC will yield a list of culinary experts available to travel to your location to prepare a five-star meal for you and your guests. Every private chef near you handles the menu planning, shopping, cooking, serving and even kitchen clean-up for a truly immersive culinary experience.
3. Take a Food Tour
Taking food tours in NYC is one of the best ways to explore new neighborhoods and discover classic New York gems, such as the best dumplings in NYC. An experienced guide will take you on a walking tour through a local neighborhood as you sample the best food and drink the area has to offer. Look for food tours near you to see your neighborhood from a new perspective, or head out to a totally new area for an adventure!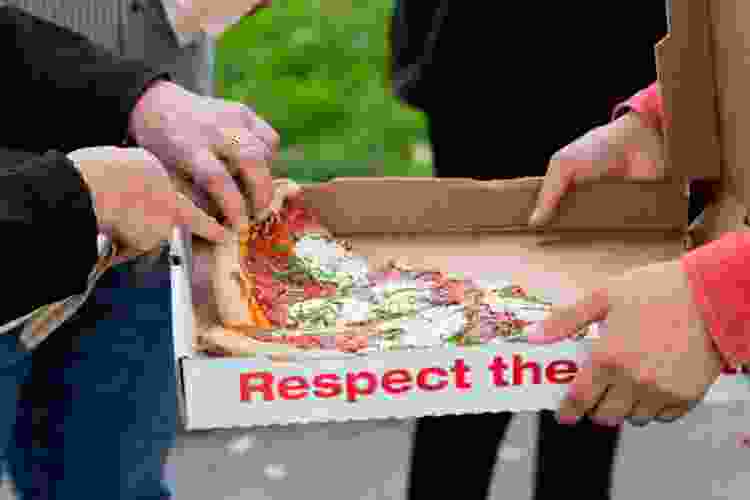 4. Virtual NYC Foodie Experiences
If you'd rather stay home or would like to connect with far-away friends on your night off, a virtual NYC foodie experience could be an exciting way to spend the evening. Learn to shake up new cocktails in online mixology classes, or hone your palate with virtual wine tastings.
5. Smorgasburg Williamsburg
Sample some of the best food NYC has to offer at Smorgasburg, one of the largest open-air food markets in the world. More than 100 local vendors gather for this weekly food market, which is open outdoors from April through October on Saturdays in Williamsburg.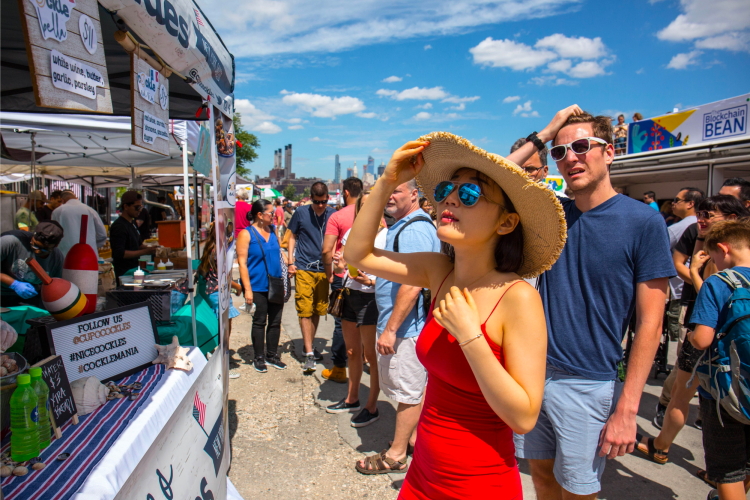 6. Montero Bar
If you're in search of a classic dive bar with a great reputation, Montero Bar fits this bill. This 80-year-old mariner bar operates near Pier 6 and is a great place for a beer or karaoke on the weekends.
Book a Food Tour in NYC Now
Explore NYC's best bites, esteemed eateries and hidden gems with a top-rated local guide.
7. Union Square Greenmarket
Farmers and artisans gather from Upstate New York, Pennsylvania and New Jersey to sell fresh produce, artisan bread, pastries, fresh flowers and more at this bustling outdoor market. There are also free events like book signings, cooking demos and more.
8. Eat Sushi at 35 West
Two of New York's top sushi chefs founded this hidden restaurant, where they serve carefully sourced and sliced sushi to patrons, mostly for take-out and delivery. A can't-miss spot for sushi lovers.
9. Get a Drink Under the Twinkly Lights at Gallow Green
The Gallow Green is a New American restaurant in the lush garden on top of the McKittrick Hotel. Grab a drink or a full meal and enjoy the verdant escape from the city streets below.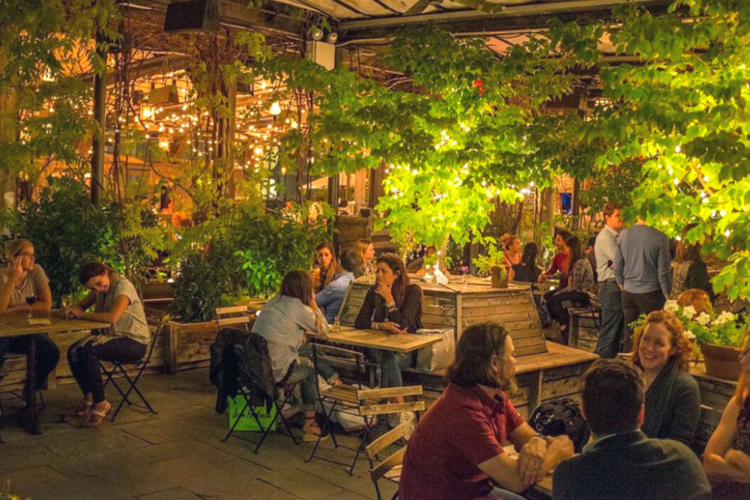 10. Grab a Bagel at Russ and Daughters
This historic Jewish deli has been operating since 1914 and is a well-known spot to grab a bagel and lox. Take a minute to peruse the other specialty foods at the counter, too — you really can't go wrong with anything they have on display.
11. Have Dinner at Atla
This all-day café is the perfect spot to satisfy a craving for Central American cuisine. The high-end dishes are elegant, creative and of course, packed with authentic flavor.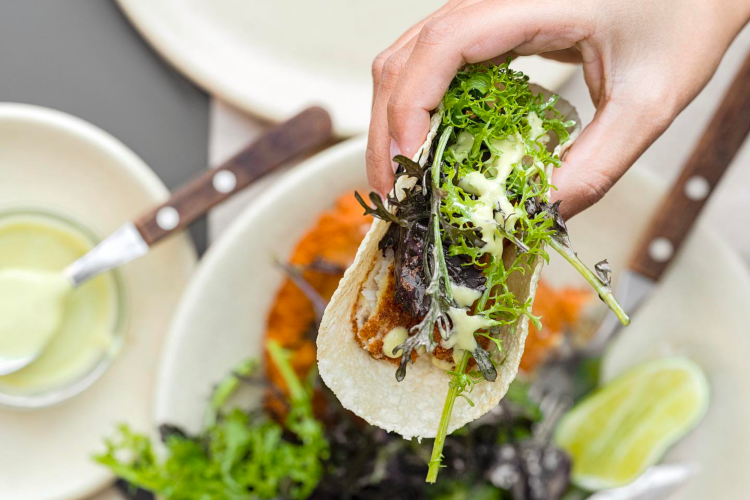 12. Chelsea Market
After a walk down the High Line, end your journey at the famed Chelsea Market, one of the best food halls in NYC with dozens of unique local eateries to try and artisan shops to peruse. Be sure to block out a large amount of time to take in the Market — there are hundreds of square feet of shops to discover.
13. Orwashers Bakery
This artisan bakery was founded in 1916 by a Hungarian family seeking to bring the familiar flavors of their homeland to their New York City neighbors. You can expect to see artisan breads made with flour ground in Upstate New York, classics like rye and sourdough, and tempting breakfast pastries like classic black and white cookies.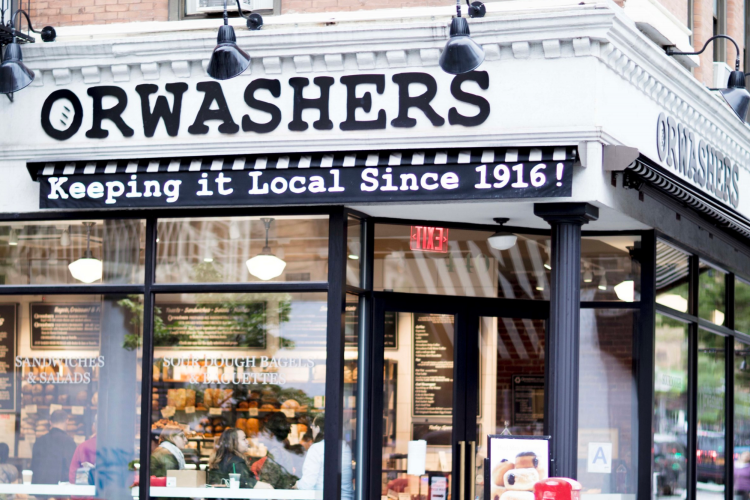 14. Wafels & Dinges' Waffle truck
As Wafels & Dinges tells it, this authentic Belgian waffle truck came to New York via a special request of the Belgian King, who heard our pancake-batter American waffles were trying to call themselves "Belgian" and needed to set the record straight. You'll likely smell the fragrant aroma of waffles well before you see the truck, so just follow your nose to waffle heaven. Don't skimp on toppings, and treat yourself to a hot chocolate, too!
Book a Five-Star Private Chef in NYC
Indulge in the finest fare the Big Apple has to offer. Book a five-star private chef experience starting at $59/person.
Free Things to Do in NYC
15. Visit the Brooklyn Bridge
If you're in search of free things to do in NYC, the iconic Brooklyn Bridge is a romantic, bustling place for a stroll for New Yorkers and tourists alike. Lose yourself in the hustle and don't forget to take in the views as you traipse from Manhattan to Brooklyn.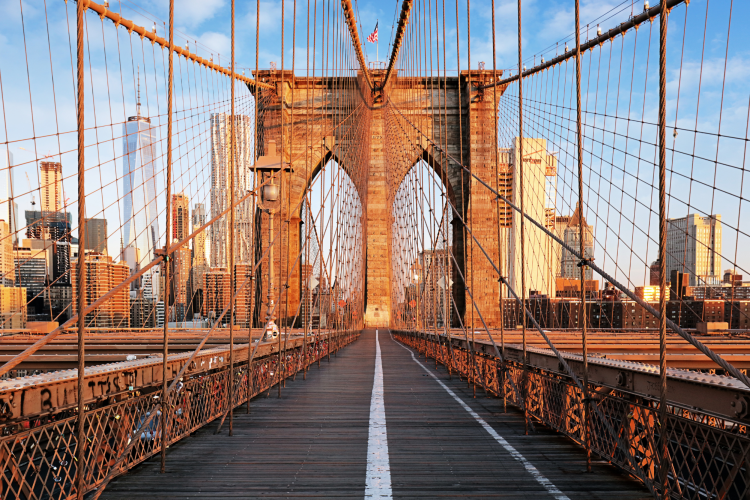 16. Brooklyn Heights Promenade
Once you've crossed the Brooklyn Bridge, take in the view of Manhattan on the Brooklyn Heights Promenade, a pedestrian walkway with stunning views of Downtown Manhattan, the East River and the Brooklyn Bridge. The walkway is frequented by bikers, joggers and those simply sitting and taking in the view.
17. Stroll Through the Brooklyn Heights Neighborhood
After your walk on the Brooklyn Heights Promenade, don't miss the beautiful brownstone homes of the Brooklyn Heights neighborhood. Walking the "fruit streets" like Cranberry, Orange and Pineapple will give you Meg Ryan in You've Got Mail vibes.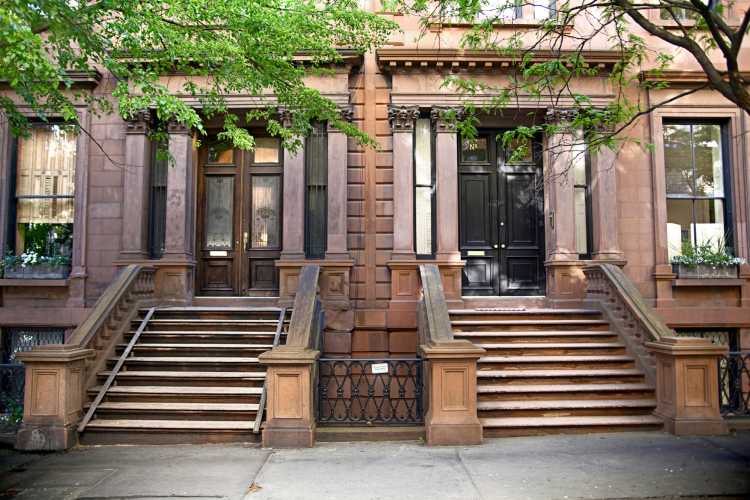 18. Take a Walk on the High Line
This free thing to do in NYC takes you above the street level for a peaceful pedestrian experience. The High Line is a 1.45-mile-long elevated greenway built on a former New York Central Railroad line. Stroll the verdant gardens, take in the public art and stop off along the way for bites to eat. As you walk, you'll be treated to great views of the city streets below.
19. Grand Central Terminal
Visiting this iconic subway terminal has long been one of the most popular things to do in NYC, and it's completely free to enjoy. The vaulting ceilings are painted with intricate scenes and the iconic clock sits atop the ticket station in the center of the main concourse. Once you've taken in the views for free, you can enjoy a quick bite at one of the terminals' food halls or restaurants.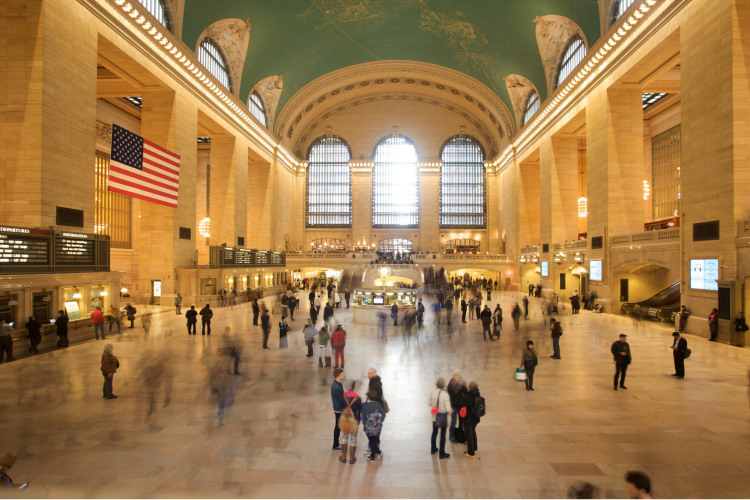 20. St. Patrick's Cathedral
See the beauty of St. Patrick's Cathedral on 5th Avenue for a unique and historical free thing to do in NYC. The 330-foot spires challenge the neighboring skyscrapers, stained glass windows sparkle and an organ with more than 7,000 pipes provides reverent background music. People of all faiths are welcome to visit and attend a service at the cathedral.
Book an Online Cooking Class Now
Ready to perfect your homemade pasta, paella or pad thai? Join a world-class chef from the comfort of your kitchen.
Things to Do in NYC at Night
21. See a Jazz Show
See a live jazz show in the city that birthed the music movement for a cool thing to do in NYC. The Blue Note Jazz Club in Greenwich is an iconic spot for great jazz music and also has a full-service bar and restaurant.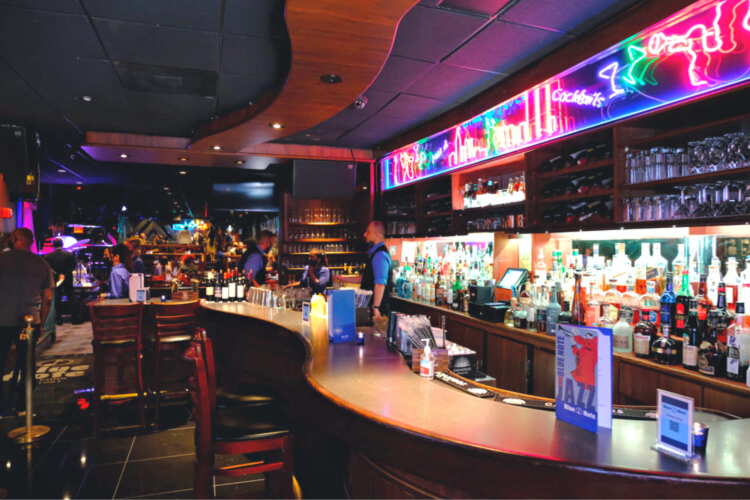 22. Comedy Cellar
This famous comedy club is heralded as one of the best in the nation, and with good reason — it gave a start to comedians like Jerry Seinfeld. The Comedy Cellar offers shows every night of the week, so you can catch a few laughs no matter what your weekend looks like.
23. Cellar Dog
The venue formerly known as Fat Cat reopened this year as Cellar Dog, but has kept the adult-arcade vibes of the former establishment. Cellar Dog has more than 9,000 square feet of underground space packed with games like pool, ping pong and shuffleboard, as well as arcade games like Pac Man. They also book live jazz and other entertainment throughout the week, and have food and drinks available for purchase.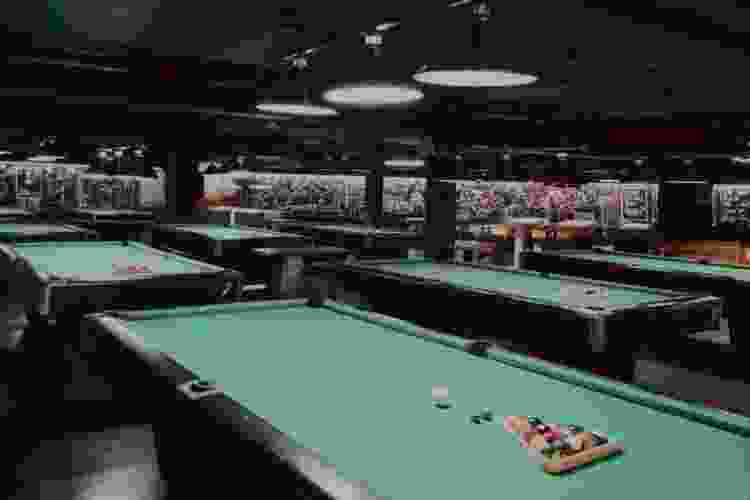 24. Le Boudoir Speakeasy Bar
If you're looking for things to do in NYC off the beaten path, this Marie Antionette-themed bar is figuratively and literally underground. Enter through the bookcase in the Chez Moi and descend into what was once a subway tunnel but is now a lavish ode to Marie Antionette's France.
Couples' Things to Do in NYC
25. Central Park
What's more romantic than connecting with your partner on a long stroll through Central Park? Escape the city for an hour or two as you wander the Strawberry Fields, row on the lake or enjoy the views from Belvedere Castle! This is a classic way to kick off a date night in NYC.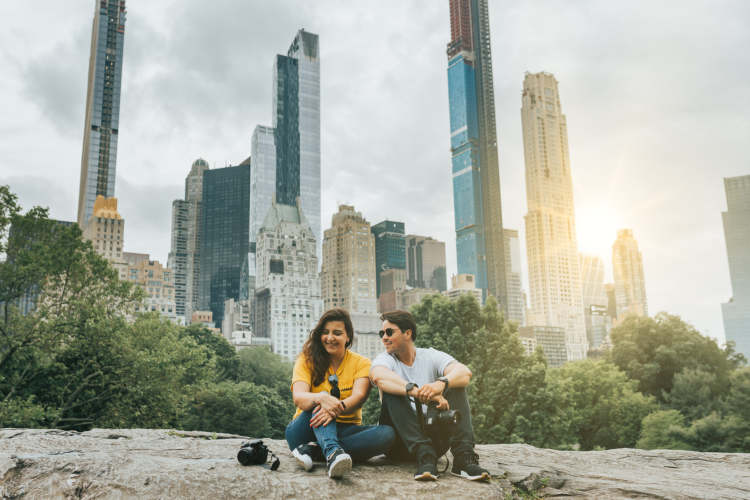 26. Grand Central Station Oyster Bar
Treat your date to this fun couples' thing to do in NYC — dinner at the Grand Central Station Oyster Bar. You'll enjoy some of the freshest seafood in the city under the gorgeous vaulted ceilings of this iconic subway restaurant.
Top-Rated Cooking Classes in NYC
Kick-start your culinary confidence with help from a world-class chef. See what's cooking in NYC today.
27. Great Jones Distilling Co.
This new whiskey distillery is the first of its kind to open in NYC since the prohibition era. The venue hosts tastings, has a full restaurant and even a speakeasy-style bar.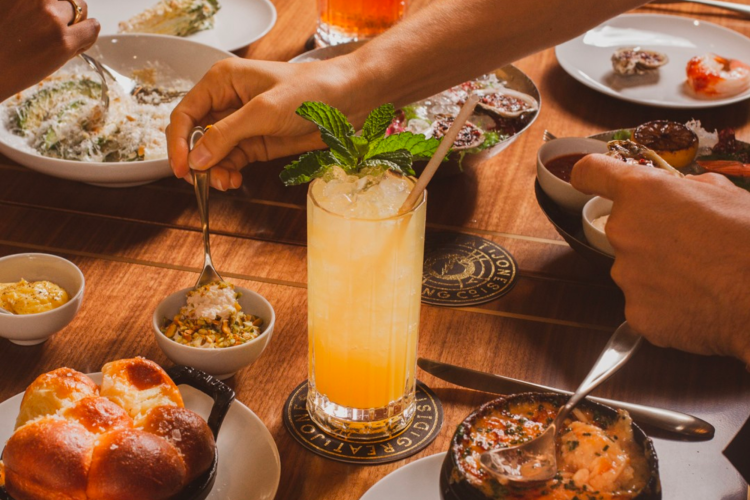 28. Brooklyn High Low Tea Shop
Enjoy a soothing cup of tea with your loved one with this relaxed thing to do in NYC. The Brooklyn High Low Tea Shop offers high-quality teas in a cozy environment, perfect for a respite from the city energy.
Outdoor Things to Do in NYC
29. New York Botanical Garden
The New York Botanical Garden in the Bronx has acres and acres of stunning botanical life to peruse. Carefully curated, this garden is one of the best things to do in NYC for plant and outdoor lovers.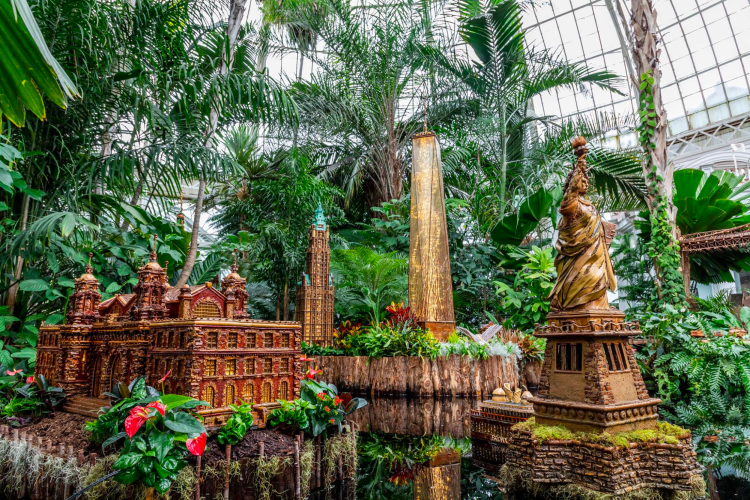 30. Washington Square Park
Take in the towering arch at Washington Square Park in Greenwich. Local musicians frequent this spot, and plenty of pigeons flock for feeding, too. Relax on the lawn like an NYU student or just sit on the bench and enjoy this cool thing to do in NYC.
31. Prospect Park
Visit Prospect Park in Brooklyn to bike, walk a dog or even horseback ride. This sprawling park is also home to Brooklyn's flagship Greenmarket, where farmers and craftspeople sell fresh produce and artisan goods.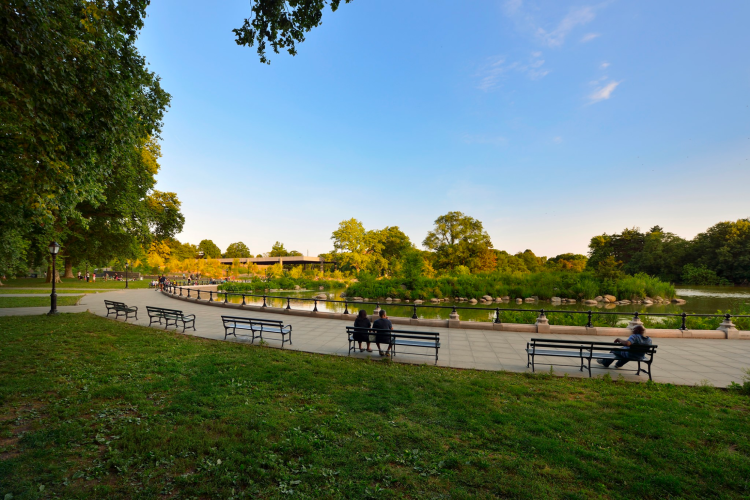 32. Governors Island
This former military outpost is now one of the best things to do in NYC in the warmer months. Governors Island has almost too many activity options to count. Explore historical sights on the northern end of the island or enjoy a stroll on the lush southwest end of the island. You can relax in the aptly named Hammock Grove, which has 50 hammocks available for use, or grab a bite at the food trucks on Liggett Terrace.
33. Four Freedoms Park
This memorial to President Franklin Delano Roosevelt is located on the southern tip of Roosevelt Island on the East River. A sweeping granite monument to the president's principles of freedom of speech, freedom from want, freedom of worship and freedom of fear, this stunning memorial also offers a fresh look at the NYC skyline.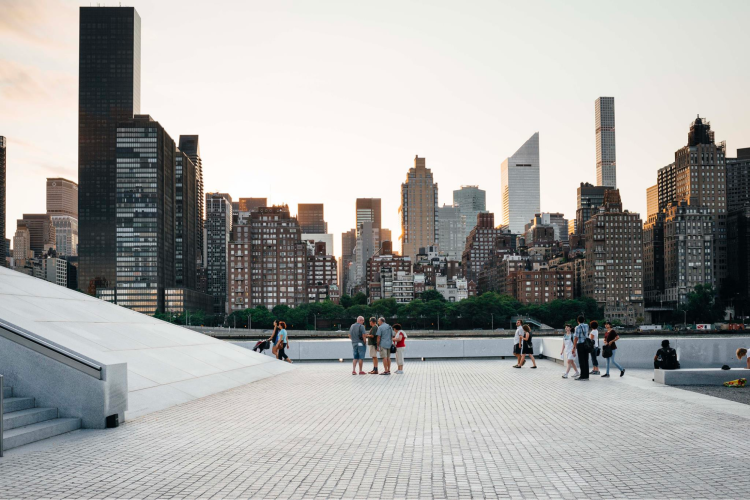 Cultural Things to Do in NYC
34. The Guggenheim Museum
Museums are a great option if you're looking for indoor activities in NYC. The Guggenheim Museum, an iconic art museum in the heart of the city, is one of the coolest things to do in NYC for art fans. Designed by architect Frank Lloyd Wright, this conical museum is stunning before even seeing the works of art inside.
Book a Food Tour in NYC Now
Explore NYC's best bites, esteemed eateries and hidden gems with a top-rated local guide.
35. Metropolitan Museum of Art
The Met, as it's commonly known, is a mecca for art lovers around the world. With more than seven acres of artistic treasures and a collection spanning art from almost every continent, there is plenty to discover at the Met.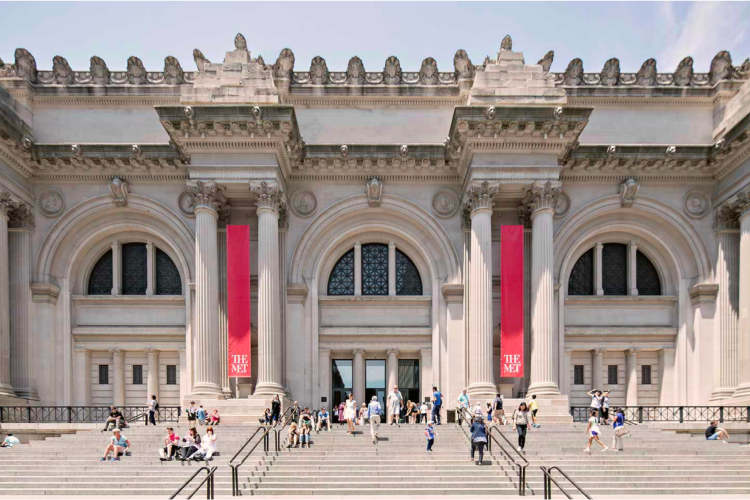 36. Whitney Museum of American Art
After a long walk down the High Line, step into the cool galleries of the Whitney Museum of American Art for a thing to do in NYC away from the bustling streets. This museum, designed by architect Renzo Piano, showcases the best of American art, including works by Georgia O'Keeffe and Mark Rothko.
37. New York Transit Museum
Head to Brooklyn for a fun thing to do in NYC that's a bit meta — learn all about the subways you've been riding on at the New York Transit Museum. The museum covers 100 years of transportation history in New York. One of the most exciting parts is the downstairs, where you can board a 20-car subway from 1907.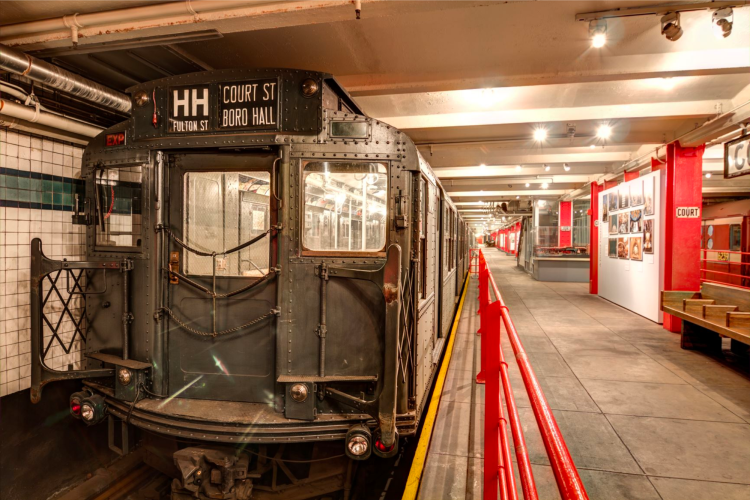 38. September 11 Memorial and Museum
Located on the site of the twin towers that collapsed in the terrorist attack in 2001, the September 11 Memorial and Museum exists to provide a space of contemplation and remembrance for New Yorkers and visitors. The memorial features two large reflecting pools occupying the space where the twin towers once stood. The museum is located underground and contains artifacts from the towers and the stories of the more than 3,000 victims of the attack, told by their loved ones.
39. The Morgan Library and Museum
This cultural center located in the former mansion of JP Morgan is the perfect thing to do in NYC for book lovers. It houses a stunning display of manuscripts, tapestries and three Gutenberg Bibles. Mr. Morgan's personal library is the star of the museum, with three stories of walnut bookcases and tapestries lining the walls.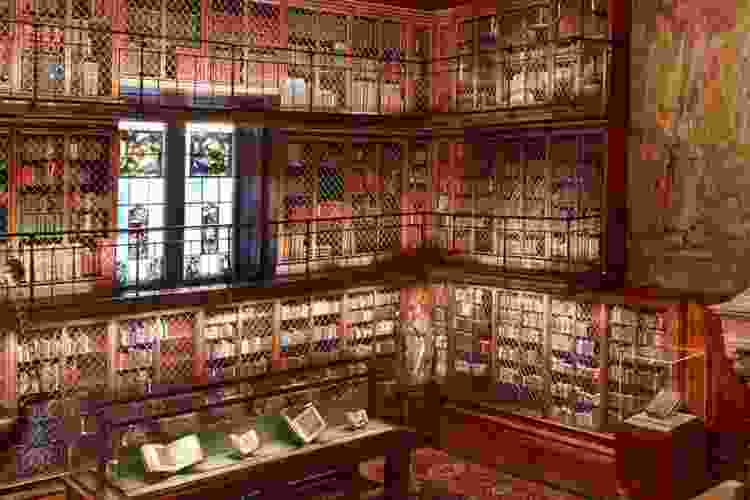 40. See a Broadway Show
Spend the evening at a Broadway show, a classic thing to do in NYC at night. You'll enjoy some of the world's best talent in an intimate theater and maybe even see the next big star.
Book a Five-Star Private Chef in NYC
Indulge in the finest fare the Big Apple has to offer. Book a five-star private chef experience starting at $59/person.
41. Museum of Modern Art (MoMA)
Spend the day soaking in modern marvels of the art world at New York's Museum of Modern Art. The museum showcases art from around the globe from the 19th century to today. You can catch works by famous painters like Van Goh's Starry Night, as well as works by Matisse, Picasso, Warhol, and more. We recommend going early to avoid the crowds at this popular thing to do in NYC.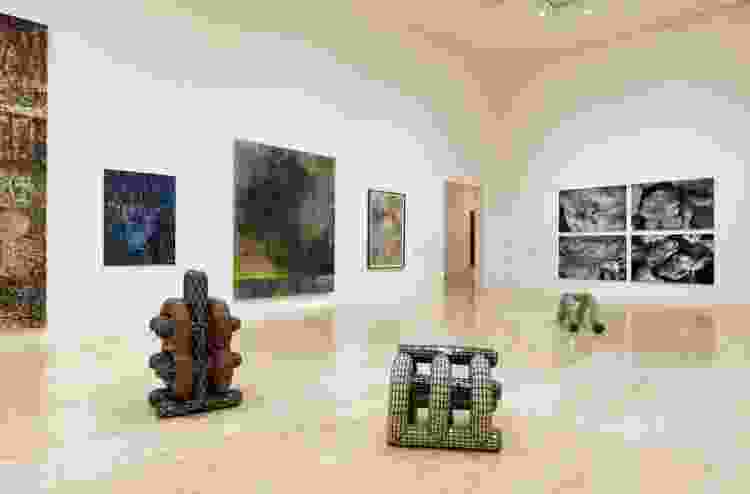 42. The Cloisters
An extension of the Met Museum built to house its medieval treasures, The Met Cloisters is an engrossing thing to do in NYC for art and architecture lovers. The architecture is inspired by the era of art it houses, and features stone courtyards, sweeping gardens and tall towers. Inside you can expect to see rare tapestries, medieval medicine plants and more.
43. New York Philharmonic Orchestra
Spend the evening enjoying the beautiful music of the New York Philharmonic on your next trip to NYC. It is the oldest professional orchestra in the US, dating to 1842. If you are on a budget, opt for attending the open rehearsals for only $22.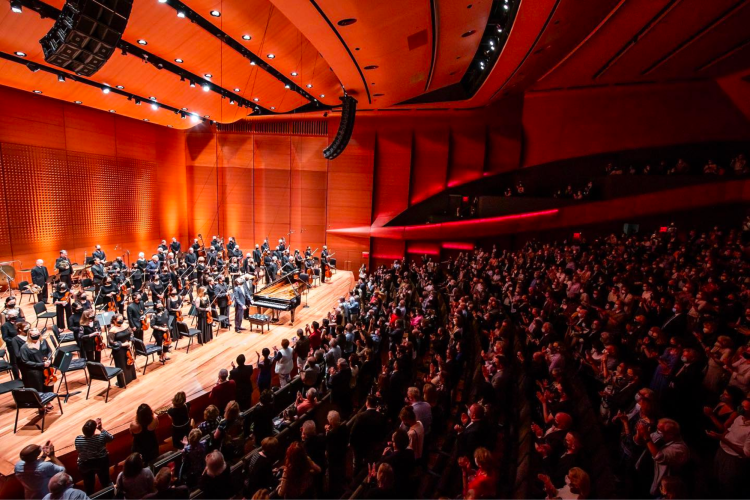 44. Risograph Workshop
Learn about a little-known form of printing called risograph printing by taking a unique printing workshop at Lucky Risograph in Lower Manhattan. You'll learn all about this method of printing, which is a cousin of screen printing, and get to take home your own unique work of art.
45. Noguchi Museum
The Noguchi Museum is a tribute to designer and artist Isamu Noguchi, whose paper light figures have transfixed American audiences for decades. Wander through impressive, delicate displays of his most iconic lamps, furniture designs and sculptures at the museum, located in Queens. This is a very cool thing to do in NYC for art and architecture buffs.
46. American Folk Art Museum
The American Folk Art Museum holds treasures of the United States' homespun crafts, from beautiful quilts to tools, clothing and more. There's also free music on Wednesday afternoons and Friday evenings.
47. Special Historical Exhibit at the NYPL
The Polonsky Exhibition of New York Public Library's Treasures displays more than 4,000 years of history in the New York Public Library's venerated halls. Some high points include the first Gutenberg Bible brought to the Americas, Thomas Jefferson's handwritten copy of the Declaration of Independence and the stuffed animals that inspired Winnie the Pooh.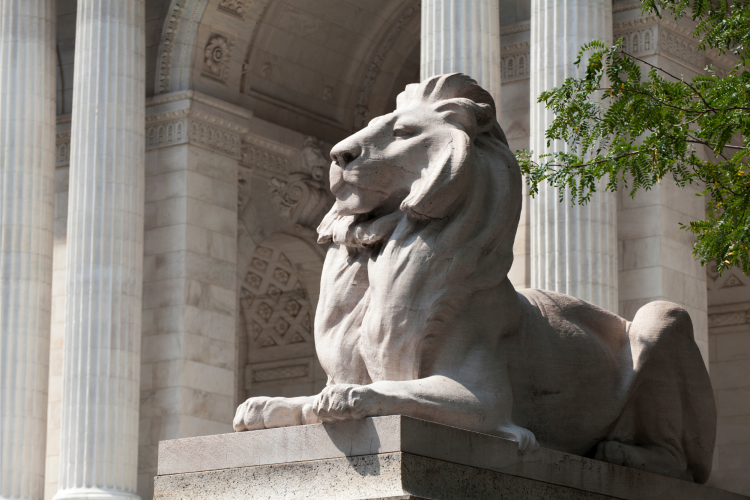 48. Three Lives & Company Bookstore
Three Lives & Company Bookstore, with its brick front and cozy display window, appears like a vision from a movie, or an older New York before chain stores took over. Packed with hand-selected volumes and staffed with well-read shopkeepers, this snug little bookshop is a can't miss for book lovers.
Book a Virtual Wine Tasting Now
Bring the winery home with an unforgettable live virtual wine tasting. Your personal sommelier is standing by.
49. The Strand Bookstore
The Strand Bookstore popularly boasts of its 18 miles of books, and this icon of NYC well deserves its spot on the list of the best things to do in NYC. Operating for more than 90 years, there is bound to be a book (of the nearly 2.5 million titles) on the shelves for any reader, no matter how young or how casual.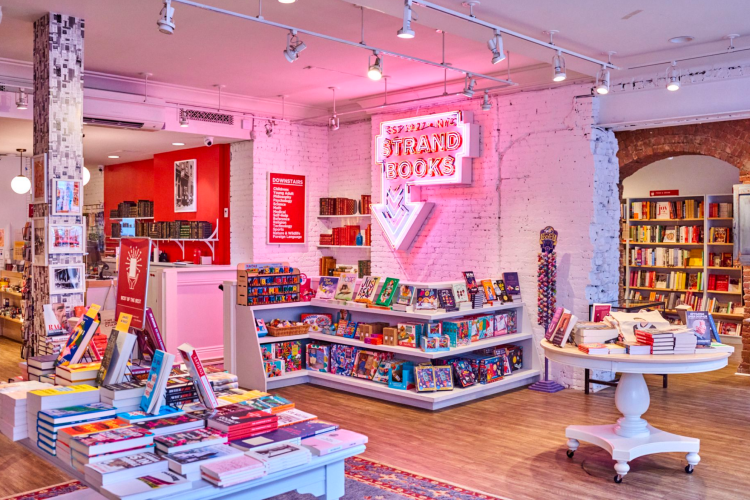 Family Things to Do in NYC
50. Coney Island
Coney Island is the perfect weekend getaway on hot summer days. Pile the crew into the subway and take to the boardwalk for a festive atmosphere, salty hot dogs and a cold ice cream. The memories are worth it!
51. Rockefeller Center
Rockefeller Center is iconic for its architecture, height and observation deck, "The Top of the Rock." This fun thing to do in NYC is essential for locals and tourists alike for its stunning views of Central Park, the Empire State Building and the bustling streets below.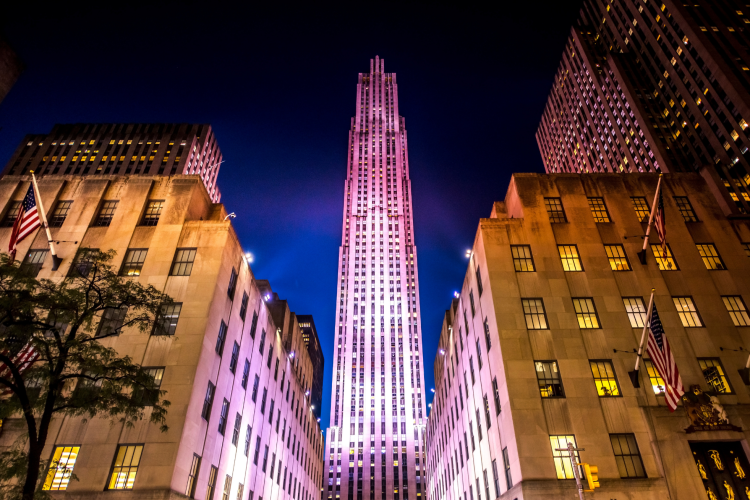 52. Empire State Building
Take a visit to the Empire State Building with your family and see the art-deco architecture, bustling crowds and one of the best views in the city. This classic thing to do in NYC is sure to create lasting memories.
53. Bronx Zoo
Opened in 1899, the Bronx Zoo is the nation's oldest and largest zoo. Explore the 265 acres of wildlife exhibits with recreated habitats from around the world, including a sprawling gorilla habitat. Admission is discounted on Wednesdays and if you purchase a ticket online.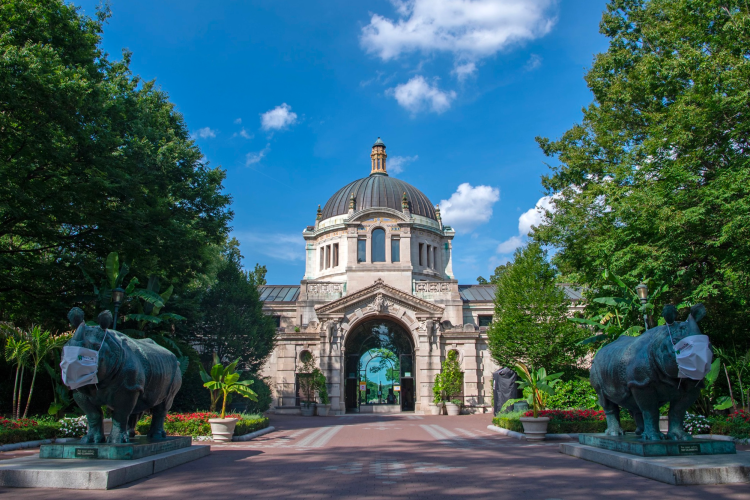 54. Little Island
The newest thing to do in NYC is Little Island, an artificial island of white, tulip-shaped structures rising from the Hudson River and topped with green space for walking, picnicking or enjoying the view of Manhattan. There's also an amphitheater with seasonal live shows.
55. Visit the Harry Potter Store
The first Harry Potter store exists right in NYC next to the iconic Flatiron building. Opened in 2020, this magical store has a wand shop, butterbeer for sale and plenty of Harry Potter clothing (including robes).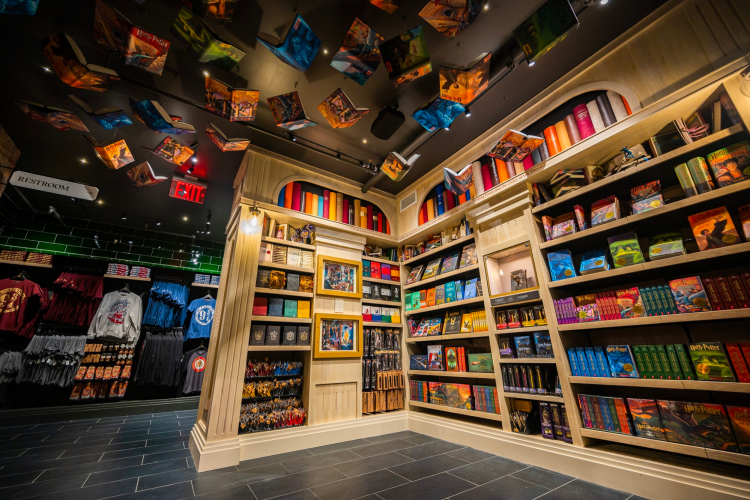 56. Queens County Farm Museum
The Queens County farm is the last patch of farm in NYC, located in Queens. This working farm has animals, hayrides and plenty of grounds to wander. Check their calendar to see what events are going on the day of your visit. Admission is free excluding special event days.
Top-Rated Cooking Classes in NYC
Kick-start your culinary confidence with help from a world-class chef. See what's cooking in NYC today.
57. Eddie's Sweet Shop
Also located in Queens, Eddie's Sweet Shop is a classic soda fountain that's been operating for almost a century. Try a towering ice cream sundae, a malt or an egg cream made from recipes that have stood the test of time. All the ice cream and sauces are made from scratch right at Eddie's.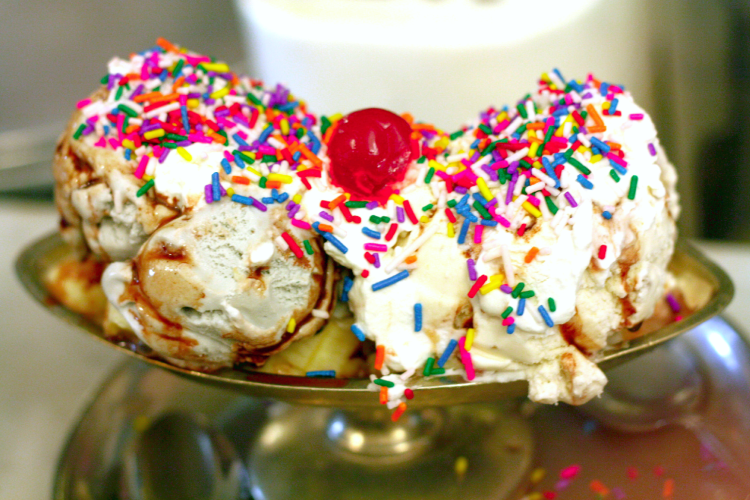 58. One World Observatory
Head to the top of the One World Trade Center, the tallest building in the Western Hemisphere, and take in the stunning views of NYC from the One World Observatory deck. Picture windows let in 360-degree views of the city below, including sights like the Brooklyn Bridge and the Statue of Liberty.
59. Summit One Vanderbilt
Opened in fall 2021, Summit One Vanderbilt is a new thing to do in NYC that provides a new twist on observation decks. A series of glass-and-mirror exhibits with views of the city are meant to provide a feeling of weightlessness. In the first phase, mirrors and windows panel two stories to reveal stunning city views as well as reflections of people around you.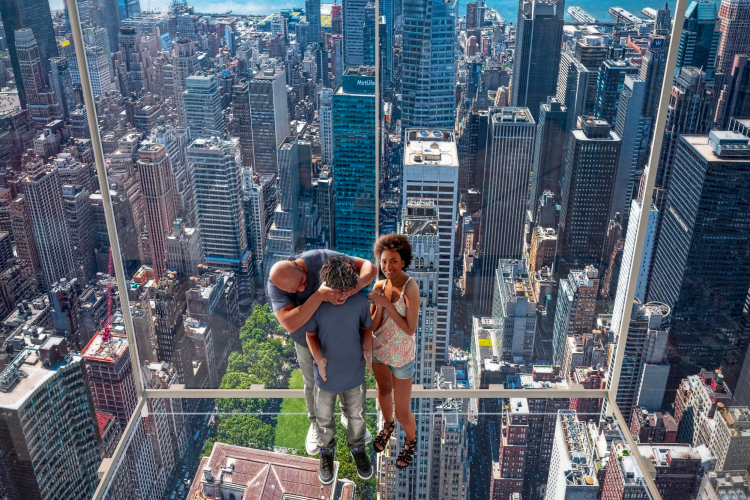 60. American Museum of Natural History
Located near Central Park, the NYC American Museum of Natural History is heralded as one of the best in the world. For history buffs and curious kids, this is one of the best things to do in NYC. Plan to spend quite a while wandering the hundreds of exhibits.
61. See a Game
Cheer on a local team at a New York ball game! Enjoy a classic American day at the ball game and see the Yankees play. Or catch a Knicks game at the famous Madison Square Garden.
62. Chinatown and Little Italy
Chinatown and Little Italy are neighbors, so you can visit both as a thing to do in NYC on the same day. Pick up a few delicious Italian pastries then head next door to take in the street-side fish markets, bustling atmosphere and best dim sum in Chinatown, NYC.
63. The Statue of Liberty and Ellis Island
This classic thing to do in NYC is a must-see for families. Take the ferry to see the Statue of Liberty up close, then continue on to Ellis Island to see the museum remembering the thousands of immigrants that passed through the island on their way to the United States.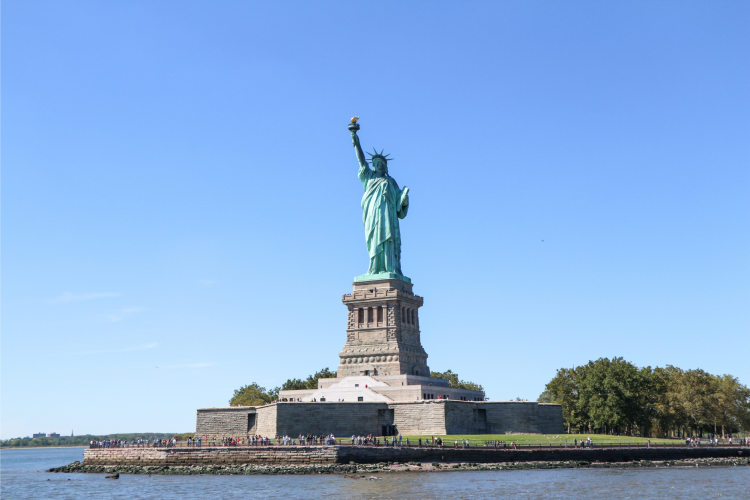 Join 200,000+ Culinary Enthusiasts
Exclusive deals, recipes, cookbooks, and our best tips for home cooks — free and straight to your inbox. PLUS: 500 Rewards Points.
From free things to do in NYC to some of the best things to do in NYC at night to the best family activities in NYC, this list of 63 things to do in NYC is just a starting place for your next New York City adventure.
For even more fun things to do in NYC and beyond, check out other exeriences happening on Cozymeal.