25 Fun Ways to Enjoy Winter in NYC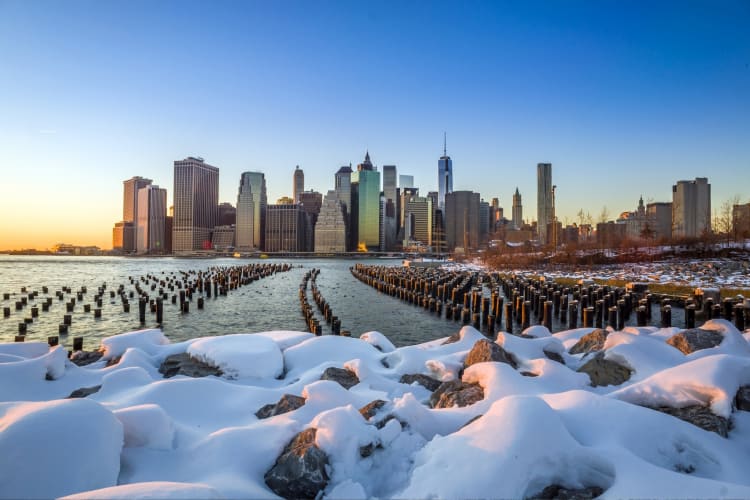 Although the weather may be cold, there are still so many great ways to enjoy winter in NYC. In fact, it just might be one of the most magical times to visit the bustling city, especially during the holiday season. In addition to the vibrant food scene, shopping sector and thriving arts culture, there are all sorts of special winter festivals and activities to keep you busy having fun during the cold months.
After reading about all these quintessential New York wintertime activities, you're going to want to pack your warmest layers and book a cold-weather getaway to the city that never sleeps!
Jump to Section
Top-Rated Cooking Classes in NYC
Kick-start your culinary confidence with help from a world-class chef. See what's cooking in NYC today.
Foodie Ideas for Winter in NYC
1. Cookings Classes
With cooking classes in NYC, you can learn from some of the city's top chefs. These culinary experts will help you improve your kitchen skills while you cook up something delicious together. If you're too cold to leave the house, there's plenty of online cooking classes to choose from, too. Be sure to check out all the cooking classes near you to find the perfect one for your tastes and skill level!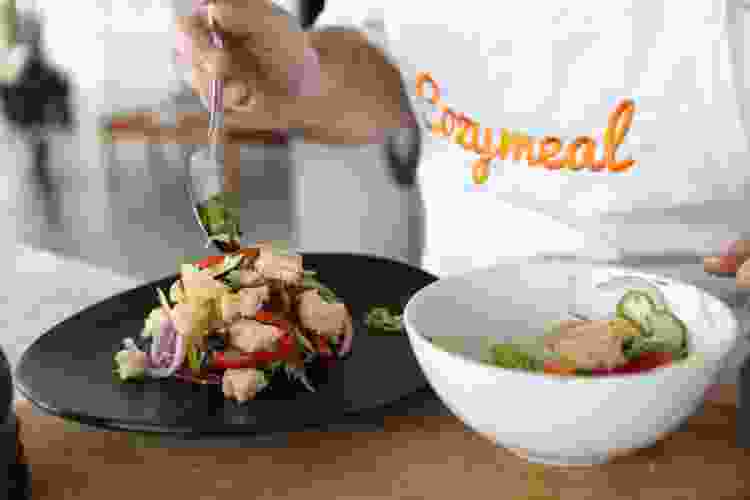 2. Private Chef Experiences
Let one of the Michelin-quality private chefs in NYC prepare a personal, gourmet meal for you and a guest. Since they take care of everything from the shopping to the cleaning, you won't even have to step foot outside. Instead, stay cozied up inside for an unforgettable dining experience with one of the top-rated private chefs near you.
3. Food Tours
A trip to NYC is practically incomplete without checking out all the incredible cuisine. Food tours in NYC are some of the best and easiest ways to sample the city's amazing eats. With so many food tours near you, there's something for everyone!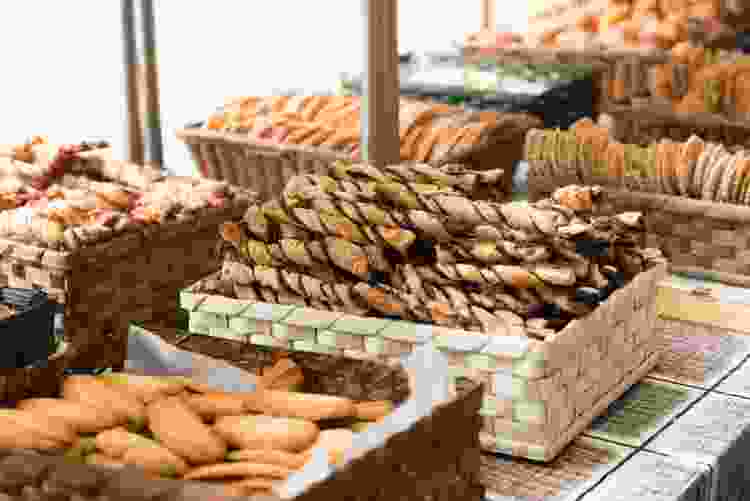 4. Cronuts and Cocoa at Dominique Ansel Bakery
The Dominique Ansel Bakery is famous for inventing the cronut, and once you taste one, you'll understand all the hype. Be sure to order one of their rich and decadent hot cocoas with a marshmallow flower to sip with your pastries.
5. Tea Time at the Russian Tea Room
Warm up with a steaming pot of tea, and maybe some hearty borscht, at New York's iconic Russian Tea Room. If you're feeling extra fancy, top off tea-time with some Champagne!
6. NYC Restaurant Week
If you're lucky enough to be in New York City during Restaurant Week, you'll definitely want to take advantage of the gourmet three-course prix-fixe lunch and dinner menus. It's your chance to experience world-class culinary dining at a fraction of the price! However, if you miss out on Restaurant Week, you can still sample some of the city's best culinary creations at the food halls in NYC, with options for every budget.
Book an Online Cooking Class Now
Ready to perfect your homemade pasta, paella or pad thai? Join a world-class chef from the comfort of your kitchen.
7. Treat Yourself to Frozen Hot Chocolate at Serendipity 3
Visit the iconic Serendipity 3 in the Upper East Side to savor their house specialty, frozen hot chocolate. Even though it might seem a bit counterintuitive, this cold cocoa treat is somehow even better during wintertime.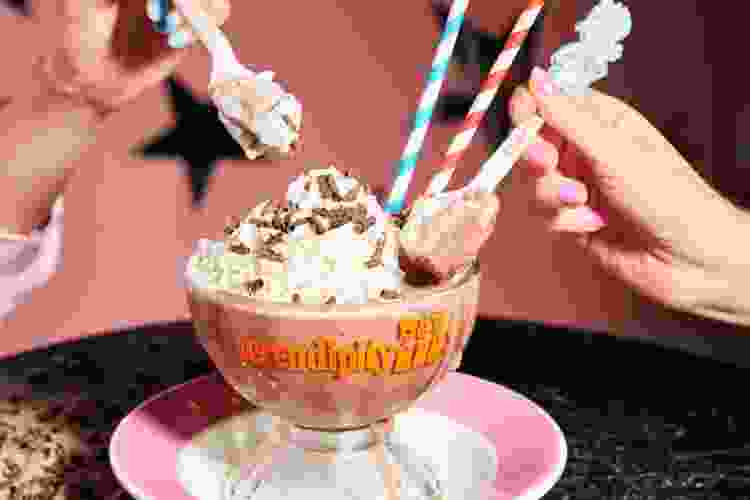 Relaxing Ideas for Winter in NYC
8. Virtual Experiences
On those cold and blustery winter nights when you just can't bear to step foot outside, you can still have a lovely evening with all sorts of online experiences. If you want to improve your bartender or barista skills, try online mixology classes. Or, for something more laid-back and relaxing, sip and sample your favorite wines with virtual wine tastings led by industry-renowned experts. They're a fantastic option for low-key indoor activities in NYC.
9. Unwind at the Butterfly Conservatory
If winter in New York is just a little bit too cold for you, head to the American Museum of Natural History and explore their butterfly conservatory. This warm, lush exhibit has over 500 beautiful butterflies and tropical plants to admire when you need a break from the cold and the business of the city.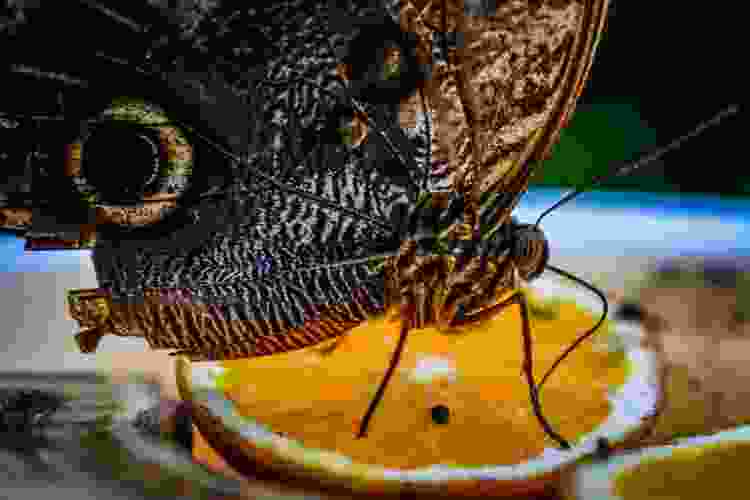 10. Relax in a Rooftop Jacuzzi
Pack your bags and head to JFK airport to take a relaxing staycation to the spa! The TWA Hotel's rooftop infinity pool-cuzzi is kept at a steaming 95 degrees Fahrenheit, which is perfect for relaxing and unwinding during the cold winter months. It's the perfect way to end a romantic date night in NYC.
Holiday Ideas for Winter in NYC
11. Admire the Rockefeller Christmas Tree
Since skating at the Rockefeller Center can be expensive and is almost always super crowded, why not skip the hassle and head right to the magic? This twinkling 94-foot tall Christmas tree is one of those iconic NYC winter delights you don't want to miss!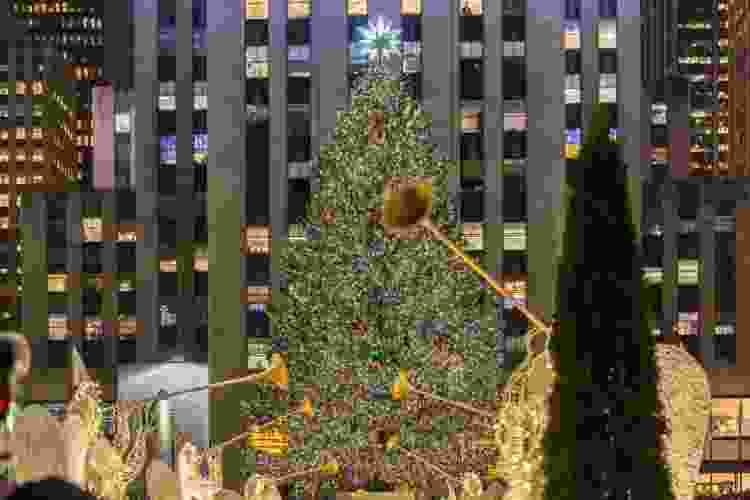 12. Watch the Lighting of the World's Largest Menorah
Prospect Park is home to the world's largest menorah, which is lit amidst a festive ceremony during the eight days and nights of Hanukkah. With food, music and of course, the magical lighting itself, it's an NYC winter celebration you don't want to miss!
Book a Food Tour in NYC Now
Explore NYC's best bites, esteemed eateries and hidden gems with a top-rated local guide.
13. Head to Times Square for the Ball Drop
Arguably the best time to visit New York City is New Year's Eve. You'll get to ring in the new year with all the Times Square festivities as you wait to watch the iconic ball drop. Instead of watching from your television, you'll be there live and in-person, and you just might end up on the television screen yourself!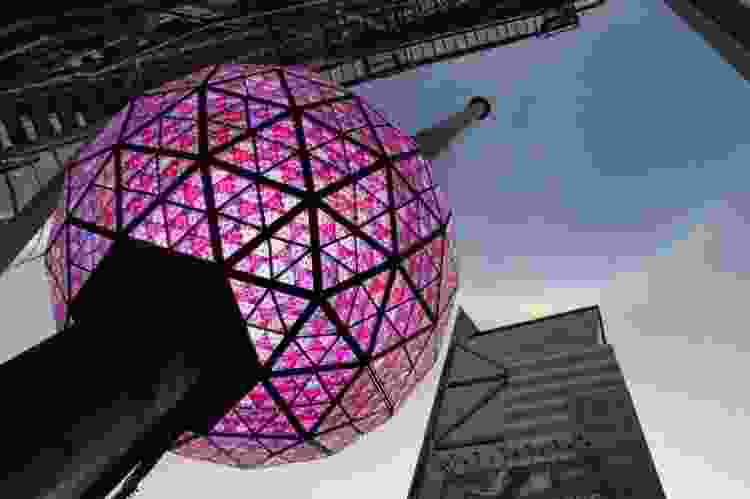 14. Check Out the Dyker Heights Christmas Lights
The Dyker Heights neighborhood has some of the best and most over-the-top lighting displays, with residents spending thousands to decorate their homes with life-size Santas, sleighs, reindeer and more. It's become such a well-known fixture of winter in NYC that there's even a three-and-a-half-hour bus tour for viewing these holiday lights.
15. Celebrate Chinese New Year
Come early February, the streets of NYC explode with lively celebrations of the Lunar New Year. With fireworks, parades, street dancing, performances and of course, lots of world-class Chinese food — featuring some of the best dumplings in NYC — it's one of the best times to visit New York City.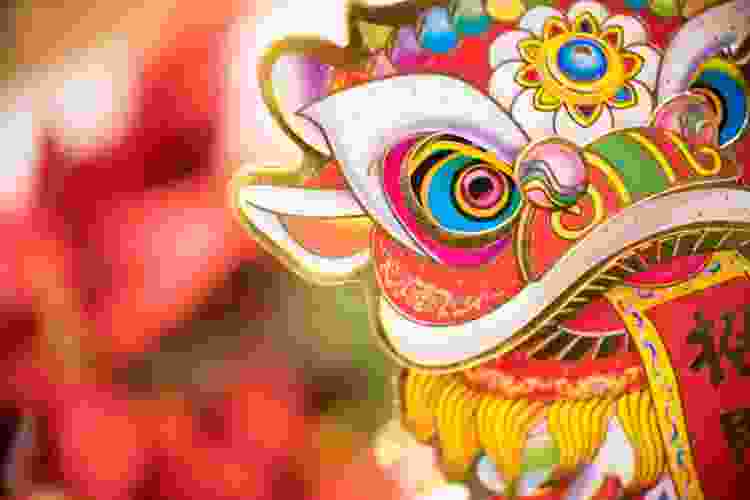 Artsy Ideas for Winter in NYC
16. Jam out to the Winter Jazzfest
For those who love all things music and jazz, be sure to check out the Winter Jazzfest. It's perhaps the best music festival in winter in NYC, with over 100 musicians performing each year. After all, cozying up in a jazz club with a cocktail is one of the best ways to spend winter in NYC.
17. Attend the Ballet
One of the best things to do in NYC in the winter is to attend the New York City Ballet, especially since they usually perform holiday classics such as The Nutcracker and Swan Lake at the Lincoln Center.
18. Watch the Radio City Christmas Spectacular
One of the best shows during winter in NYC is the Radio City Music Hall's famous Christmas Spectacular, featuring the lovely high-kicking Radio City Rockettes. It's a festive holiday dance show you don't want to miss!
Book a Five-Star Private Chef in NYC
Indulge in the finest fare the Big Apple has to offer. Book a five-star private chef experience starting at $59/person.
19. Dress Up for Fashion Week
While the city is known for its high-fashion culture year-round, winter in NYC brings Fashion Week in early February. The best part isn't even the runway shows (they're usually closed to the public, anyway); it's all the bars, clubs and other venues around town that celebrate with parties and giveaways. So, put on your best outfit and hit the town — you just might bump into some famous celebrities, especially around the Lincoln Center.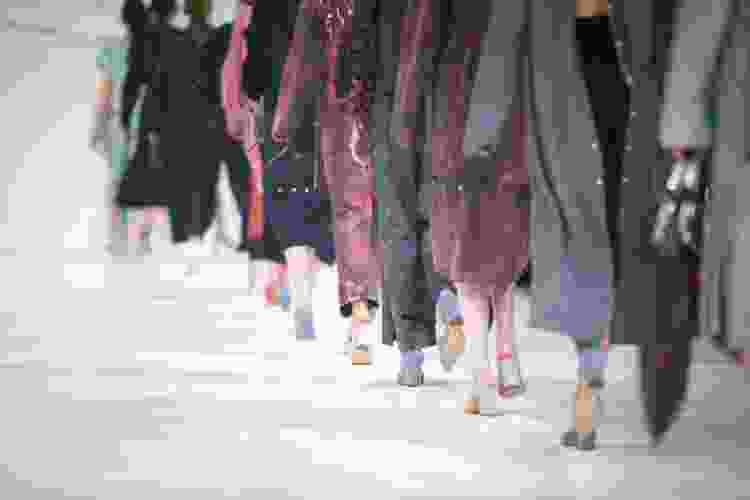 Shopping Ideas for Winter in NYC
20. Window Shop on Fifth Avenue
Bundle up and take a stroll along Fifth Avenue to admire the seasonal displays in all the shop windows. There's Bergdorf Goodman, Macy's, Lord & Taylor and more. Whether you decide to actually head inside and shop, or just peruse through the glass, it's a fun thing to do in NYC in winter.
21. Visit the Indoor Brooklyn Flea Market
It may be winter in NYC, but the shopping must go on! When the weather gets cold, the Brooklyn Flea Market moves indoors to Industry City, where you can peruse and haggle with over 60 vendors, but only on the weekends.
22. Check Out Union Square Holiday Market
One of the best holiday shopping ideas for winter in NYC is the seasonal Union Square Holiday Market. You're sure to find some unique holiday gifts, as the local and traveling artists and vendors sell everything from customized ornaments to alpaca fur socks and more. Plus, there are always some pretty incredible food vendors, too!
Sporty Ideas for Winter in NYC
23. Catch a Game at the Rink
Winter in NYC is also known as hockey season, so head to Madison Square Garden and watch the New York Rangers battle it out for the puck. Cheering on the team and enjoying your favorite arena snacks is one of the best things to do in the winter with your friends, especially if you're all sports fanatics.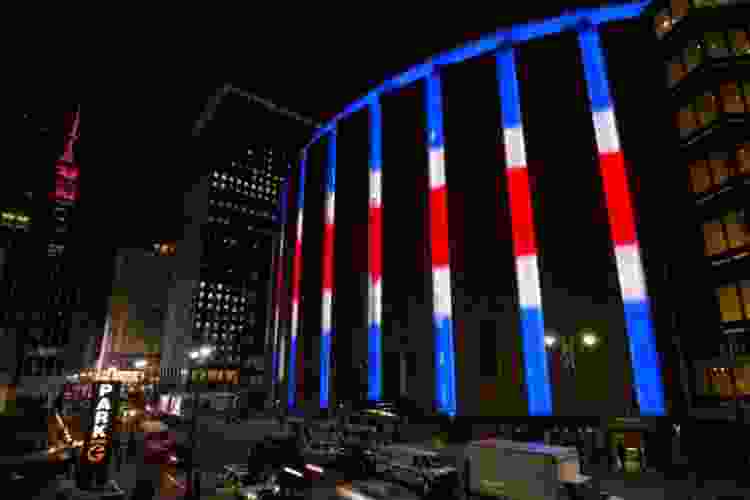 24. Ice Skating at Bryant Park
Ice skating is one of those things you pretty much have to do during winter in NYC, and Bryant Park is the perfect spot. Not only is the plaza an icy, winter wonderland with mesmerizing lights and decorations, but admission to the rink is also free!
Join a Live Online Cooking Class Today
Your kitchen is now your own culinary classroom. Connect with chefs from around the world right from the comfort of home.
25. Explore the Snow at Central Park
If you enjoy being outside in winter in NYC, then Central Park is the perfect spot for some outdoor wintertime fun. You can build a snowman, have a snowball fight, go sledding or even work up a sweat with some cross-country skiing — they're all super fun things to do in the winter with friends.

Join 200,000+ Culinary Enthusiasts
Exclusive deals, recipes, cookbooks, and our best tips for home cooks — free and straight to your inbox. PLUS: 500 Rewards Points.
Now you're ready for your trip to the Big Apple, as there are all sorts of fun and exciting ways to enjoy winter in NYC. There's truly something for everyone, whether you're looking for shopping, arts and culture, sports, food or just some holiday magic.
So, grab your hat and mittens, bundle up and start experiencing the wintertime magic of NYC!
For even more ways to enjoy NYC and beyond, check out other experiences happening on Cozymeal.