34 Fun Ways to Spend Summer in NYC in 2023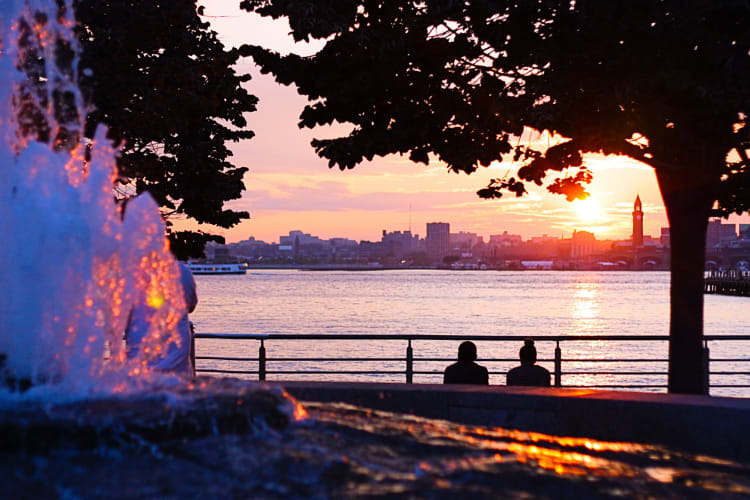 In a city bustling with life 365 days a year, summer in NYC is practically an endless list of fun things to do. NYC in the summer is home to food festivals, free plays, live music and so much more.
Get a taste of some of the hottest things to do in NYC this summer with this expert New York City guide.
Jump to Section
Book a Food Tour in NYC Now
Explore NYC's best bites, esteemed eateries and hidden gems with a top-rated local guide.
Foodie Ideas for Summer in NYC
1. Cooking Classes in NYC
Learn from world-class chefs in a friendly environment by taking cooking classes in NYC on your next visit! From the Bronx to lower Manhattan, there are chefs throughout the city hosting cooking classes near you. If you'd rather learn how to cook from the comfort of your home kitchen, live, virtual online cooking classes are the perfect option.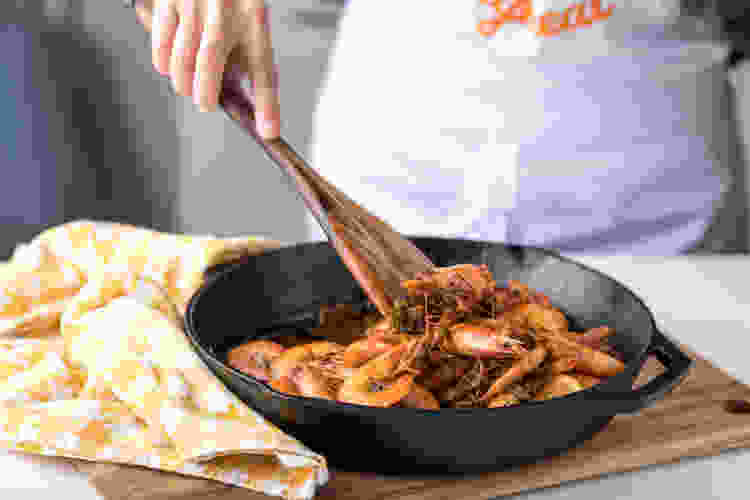 2. Hire a Private Chef
Treat yourself and your guests to an elegant meal prepared just for you by hiring a private chef in NYC for your next party or date night in NYC. They'll handle everything from the shopping to the cooking to the kitchen clean-up so you never have to lift a finger. There are professional, talented private chefs near you no matter where you live in the city.
3. Take a Food Tour
One of the best ways to explore the vibrant food scene this summer is to take a food tour in NYC. Look for food tours near you to discover the cool joints near your hotel or in your very own neighborhood. On the tour, an experienced guide will take you on a walking tour through an NYC neighborhood to sample the best food and drink the area has to offer, such as the best dim sum in Chinatown, NYC.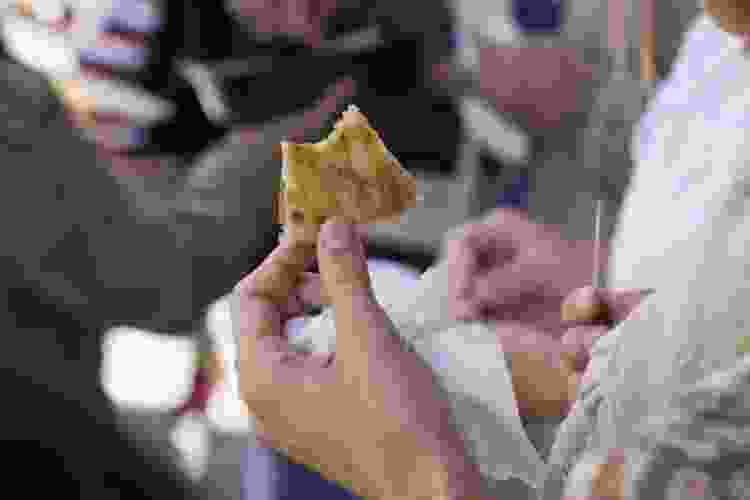 4. Virtual Foodie Experiences
For foodies with friends far away or who prefer a night in, a virtual experience is the way to go. Learn the secrets to tasting wine like an expert through live virtual wine tastings. You could also get creative with the cocktail shaker by taking live online mixology classes.
5. Smorgasburg
Experience one of the largest open-air food markets in the world this summer in NYC at Smorgasburg. Williamsburg hosts the largest market, but additional markets pop up around the city every summer. Taste creative fare from more than 100 vendors as you stroll through the lively scene. It's one of the most unique places to eat in NYC that isn't a restaurant.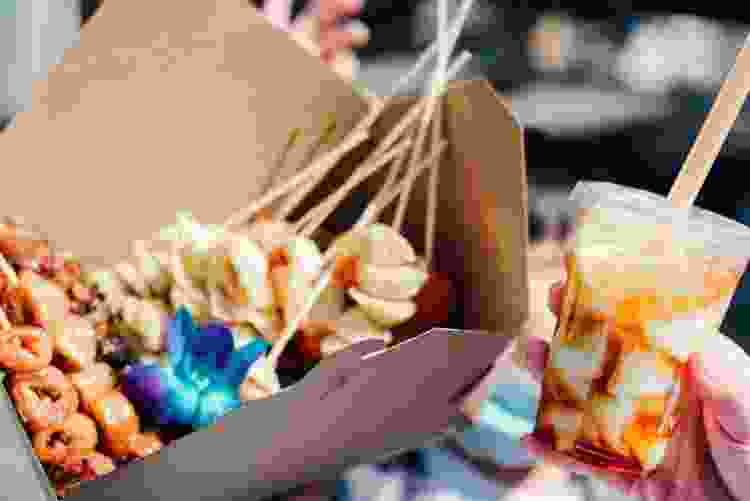 6. Chelsea Market
Take a walk down the High Line to the famed Chelsea Market, a food hall in NYC and a sprawling marketplace. Spend the day wandering the thousands of square feet of artisan shops, local eateries and bakeries this summer in NYC.
Top-Rated Cooking Classes in NYC
Kick-start your culinary confidence with help from a world-class chef. See what's cooking in NYC today.
7. Nosh on Authentic Dumplings
New York City is the place to be for authentic dumplings from cultures around the world. You can find shops selling pierogi, xiao long bao and more nestled into the fabric of the city. To find some of the best dumplings in NYC, you won't have to look very hard.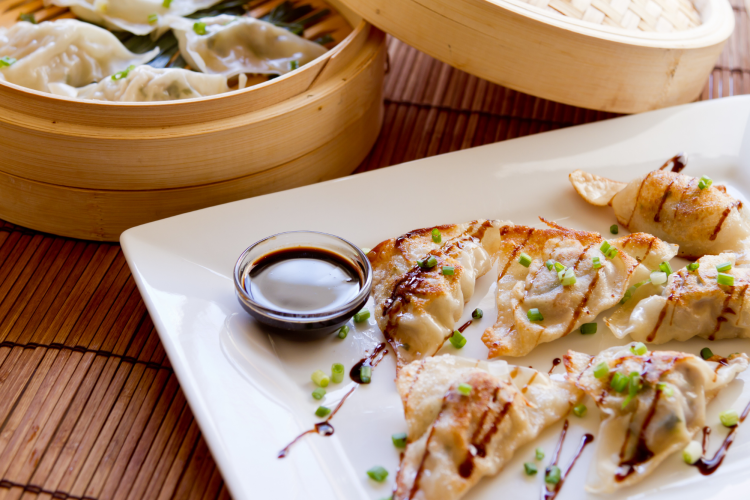 8. Queens Night Market
Try cuisine from around the world at the legendary Queen's Night Market, every Saturday during the summer in NYC. Along with more than 80 food vendors, there's an assortment of live music and artisan vendors as well. The Night Market is a fun thing to do in NYC for foodies of all kinds.
9. Enjoy Seasonal Lobster Rolls
Lobster is in season during the summer; take advantage of it by enjoying the decadent crustacean on a crisp bun for lunch. Threes Brewing Greenpoint and The Hugh food court in Midtown both offer fine rolls with meat from Greenpoint Fish & Lobster Co.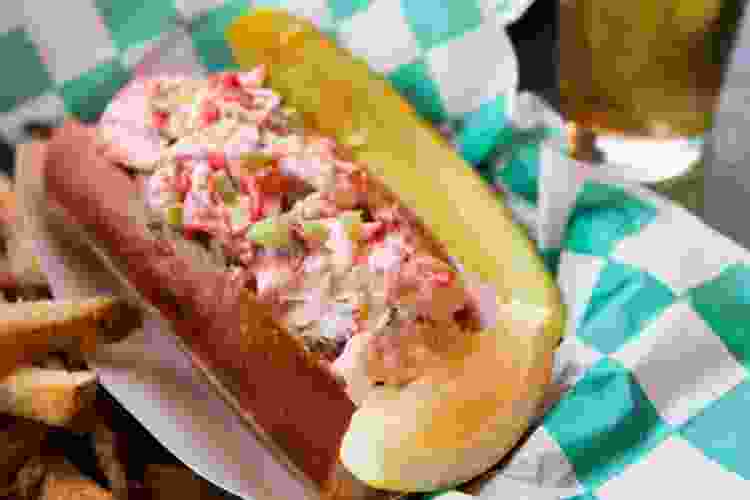 10. Grab an Ice Cream at Sundaes and Cones
Operating for more than 30 years, Sundaes and Cones ice cream parlor in East Village is a must-visit on hot New York City summer days. Sample unique ice cream flavors like green tea or honeydew to build your perfect summer afternoon cone.
11. Brunch at Hotel Chantelle
Located on an airy rooftop with greenery, vintage light fixtures and a glass rooftop, Hotel Chantelle is a restaurant (not hotel) with brunch and dinner options. But brunch, served on the rooftop, is the star for its delicious dishes at reasonable prices.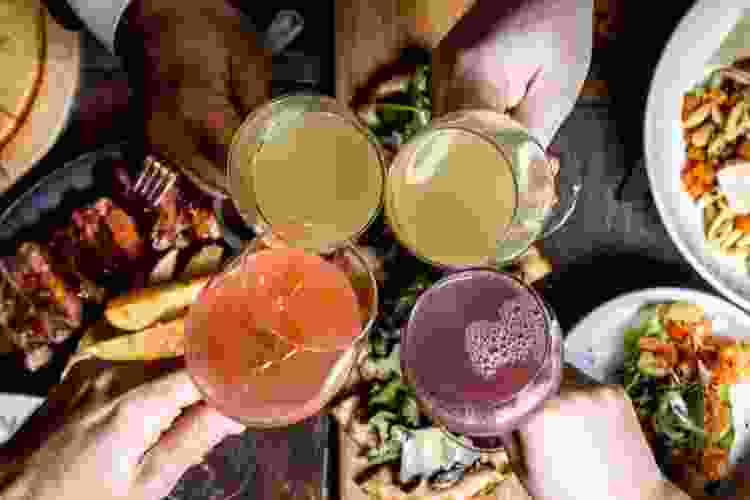 12. Get a Drink at the Bookmarks Lounge
Soak in the summer sun with a cool drink in hand at the Bookmarks Lounge rooftop bar, a peaceful book-inspired garden lounge on the 14th floor of the Library Hotel. Enjoy cocktails like the "Tequila Mockingbird" or "Gone With the Gin" in a relaxed atmosphere this summer in NYC.
Outdoor Ideas for Summer in NYC
13. Go Stargazing Along the High Line With the AAA
Join the Amature Astronomers Association on Tuesdays at dusk on the High Line for an evening of stargazing in the middle of the city. Telescopes will be provided for this thing to do in NYC this summer, so just bring yourself.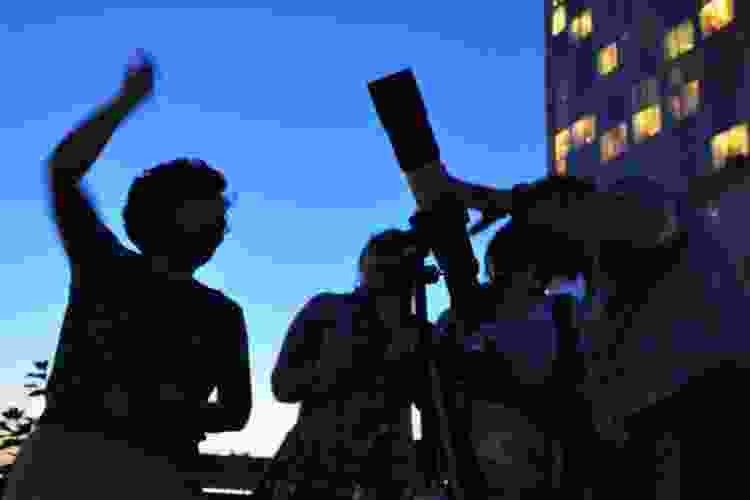 14. Take a Boat Tour
Rent a boat and a guide to tour you around the waters this summer in NYC. You'll see stunning skyline views and stay cool on the breezy water.
Book a Five-Star Private Chef in NYC
Indulge in the finest fare the Big Apple has to offer. Book a five-star private chef experience starting at $59/person.
15. Robert Moses Beach
Thought of by some as the most beautiful beach in NYC in summer, Robert Moses Beach on Long Island is less crowded than other popular beaches but still boasts beautiful sand and a relaxing seaside atmosphere, as well as some of the best hikes on Long Island.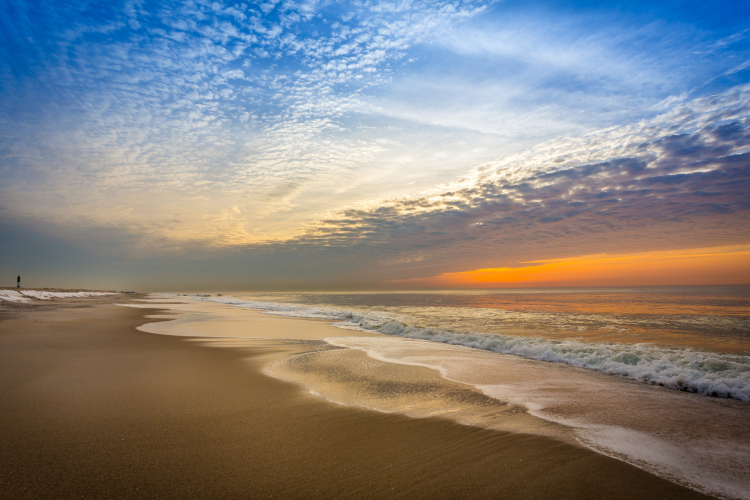 16. Free Kayaking From a Public Boat House
Try something you definitely wouldn't want to do during the chilly winters in NYC: go kayaking! Public boat houses around the city have free kayaks available to rent if you can snag one. Kayak through one of the city's many ponds and waterways this summer in NYC and enjoy your free day out on the water!
17. Visit the New York City Botanical Gardens
The carefully curated New York Botanical Garden in the Bronx is one of the best things to do in NYC this summer for plant lovers. The acclaimed garden has acres of stunning botanical life to peruse. Pack a picnic or enjoy dining at the gardens to make it a complete summer in NYC activity.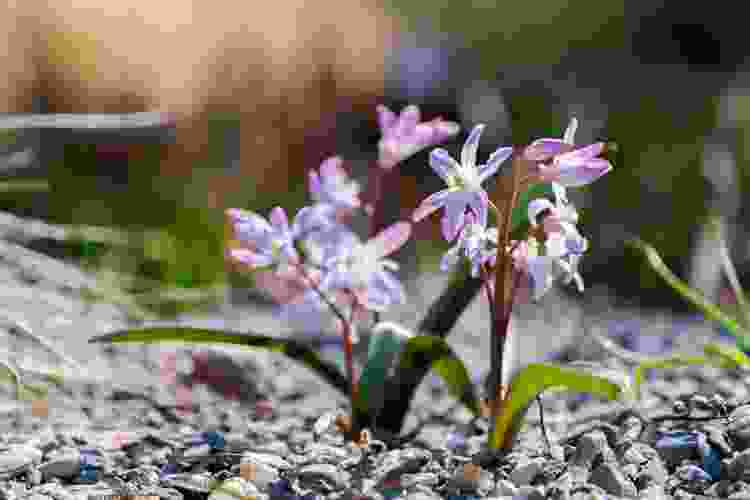 18. Glamping on Governor's Island
Enjoy a day on Governor's Island, a former military outpost that now has plenty of activity options, from historic sites to long walking trails, hammock groves and food trucks. As the sun sets, retreat to one of the luxurious glamping sites and enjoy a unique NYC outdoor activity.
19. Catch a Baseball Game
Summer in NYC is incomplete without baseball. No matter who you cheer for, take time to go root for the home team at a baseball game in NYC this summer.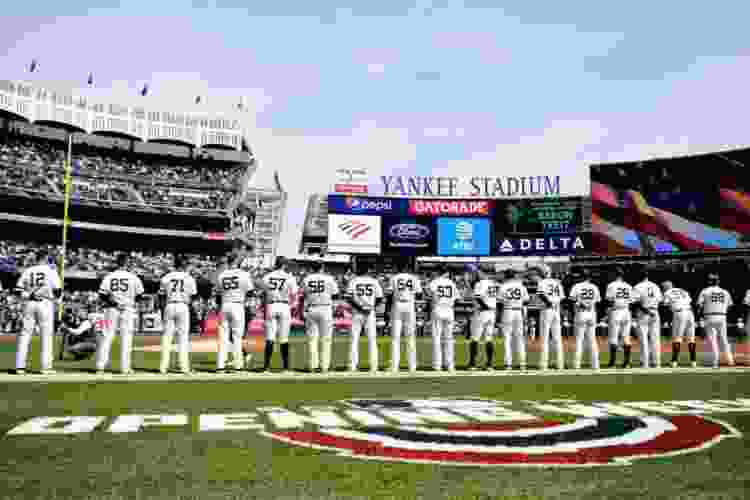 20. Stroll Down the Brooklyn Heights Promenade
Just over the Brooklyn Bridge is the Brooklyn Heights Promenade, a pedestrian walkway with beautiful views. Take in views of the Manhattan skyline, the sparkling East River and the impressive Brooklyn Bridge as you jog, walk or bike down the promenade.
Ways to Spend Summer in NYC With Kids
21. Spend the Day on Coney Island
From the festive boardwalk to the classic carnival rides in Luna Park, a day trip to Coney Island is a fun way to fill a day full of fun NYC outdoor activities. Don't forget to grab a hotdog and plenty of ice cream!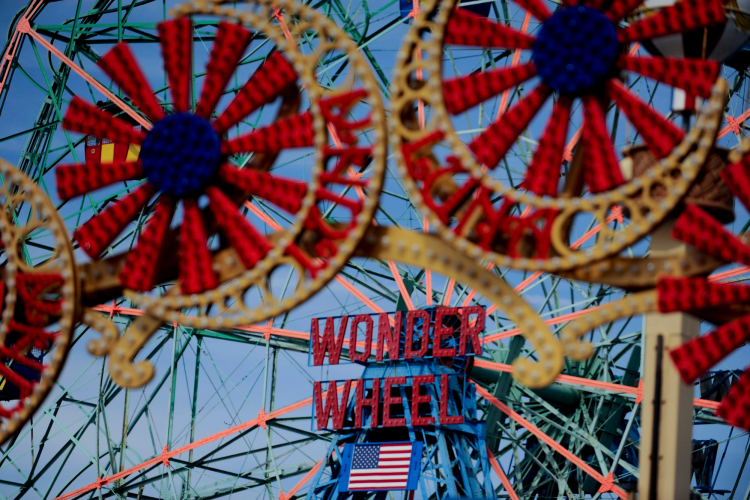 22. Visit the Central Park Zoo
On your next trip to Manhattan with kids, make a stop at the Central Park Zoo for a fun activity to do this summer in NYC. Stroll the seven acres of park as you discover hundreds of animals right in the middle of the city.
Book a Food Tour in NYC Now
Explore NYC's best bites, esteemed eateries and hidden gems with a top-rated local guide.
23. Queens County Farm Museum
This summer in NYC, go check out the last farm in NYC: the Queens County farm. This working farm has animals, hayrides and plenty of grounds to wander. Check their calendar to see what events are going on the day of your visit. Admission is free excluding special event days.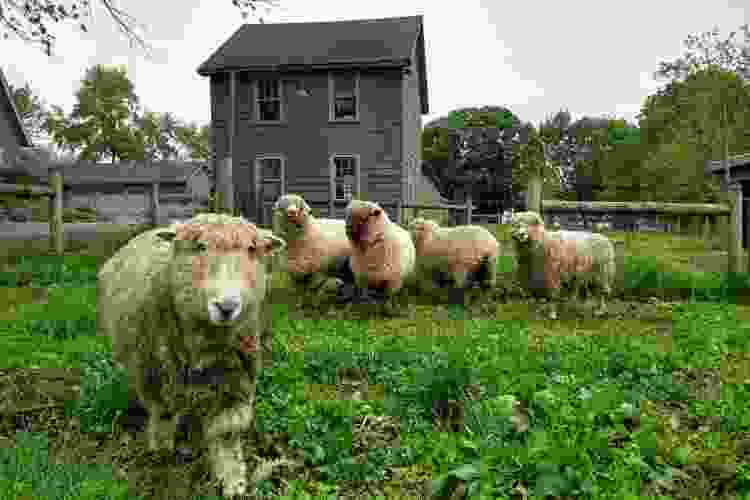 24. Little Island
Another New York summer activity to explore is Little Island, one of NYC's newest attractions. This artificial island of white, tulip-shaped structures rises from the Hudson River and features green space for walking, picnicking or enjoying the view of Manhattan. There's also an amphitheater with seasonal live shows.
Things to Do at Night This Summer in NYC
25. Skate at the TWA Hotel's Roll a Rama
Don (or rent) your roller skates and glide around a 958 Lockheed Constellation "Connie" airplane at the TWA Hotel's roller rink this summer in NYC! The roller rink operates Friday through Sunday and tickets are sold on a first-come, first-serve basis. Tickets are $20 per adult, which includes a skate rental.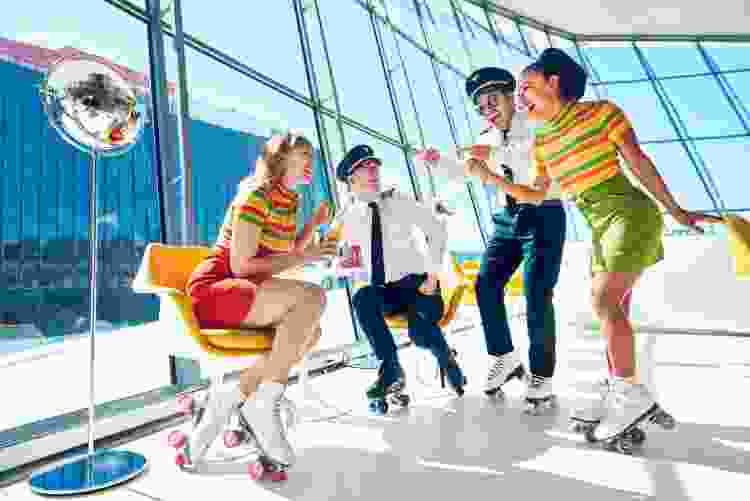 26. Live Music Atop Pier 17
Join Seaport for live music on top of Pier 17 this summer in NYC. Starting every May, the summer concert series is a one-of-a-kind experience featuring superstar artists, all with the Brooklyn Bridge as the stage's stunning backdrop.
27. Rooftop Cinema Club
Catch a movie in a hip outdoor setting this summer in NYC with the Rooftop Cinema Club. See classic favorites like Back to the Future as well as more recent hits like La La Land at the Rooftop Cinema Club venue in Midtown.
28. Watch Fireworks From DUMBO
This 4th of July, take your fireworks watching experience to a new level and watch the fireworks show from Down-Under-Manhattan-Bridge in Brooklyn. You'll get a great view of the Brooklyn Bridge in the background.
29. Bryant Park Movie Nights
Catch a movie in Bryant park evening at sunset this summer. For film fans on the hunt for ways to spend an evening this summer in NYC, Bryant Park movie nights are a casual way to enjoy a movie outdoors.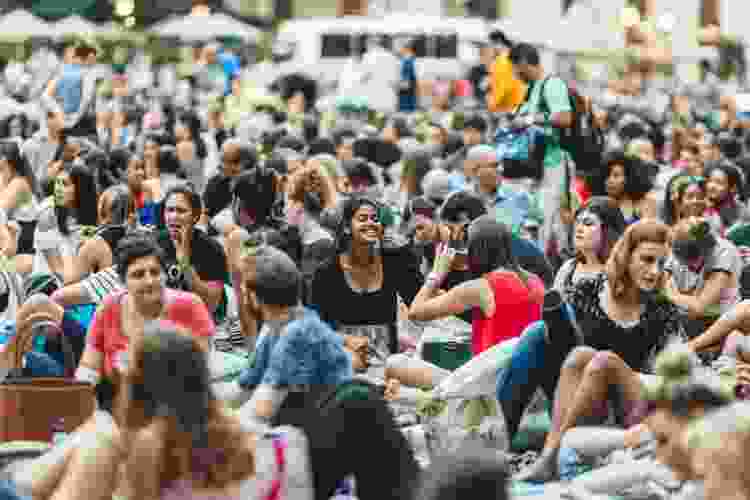 30. Enjoy Free Jazz at Pier 84
Every summer, Hudson River Park hosts free jazz concerts at Pier 84 in the park. Enjoy a curated lineup of talented jazz musicians under the setting summer sun every other Wednesday throughout the summer at this NYC summer event.
Top-Rated Cooking Classes in NYC
Kick-start your culinary confidence with help from a world-class chef. See what's cooking in NYC today.
Cultural Events This Summer in NYC
31. See Shakespeare in the Park
This summer in NYC, enjoy some of the amazing free cultural events the city has to offer like the free Shakespeare in the Park series in Central Park. For 60 years The Public theater has presented Shakespeare plays in the park for free. Reserve your free ticket on The Public's website.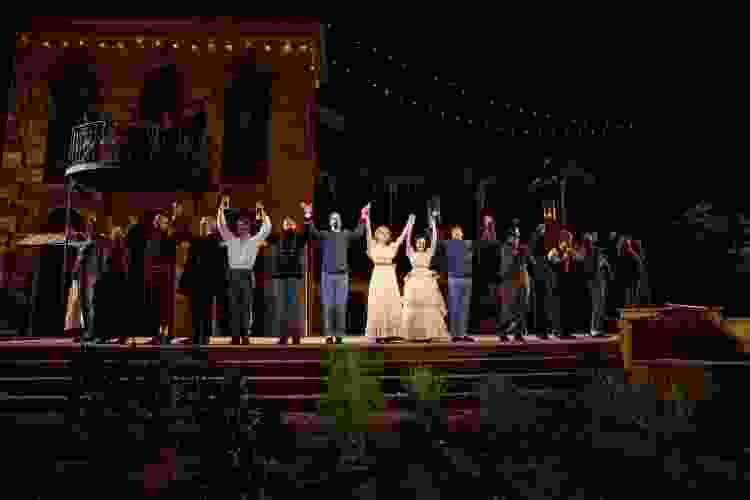 32. Enjoy the Museum Mile Festival
See some of the city's finest art for free during extended evening hours at art institutions along Fifth Avenue like the Guggenheim Museum, the Metropolitan Museum of Art, the Cooper Hewitt Smithsonian Design Museum, the Jewish Museum and more. This NYC summer event also includes outdoor activities like live music and face painting.
33. Cool Off in the Met Museum
On any given hot summer day, take a break from the heat to see the sprawling Metropolitan Museum of Art for a fun indoor activity in NYC. The museum hosts a collection of fine art from around the globe, housing art from America, Europe, Asia and more across its seven acres.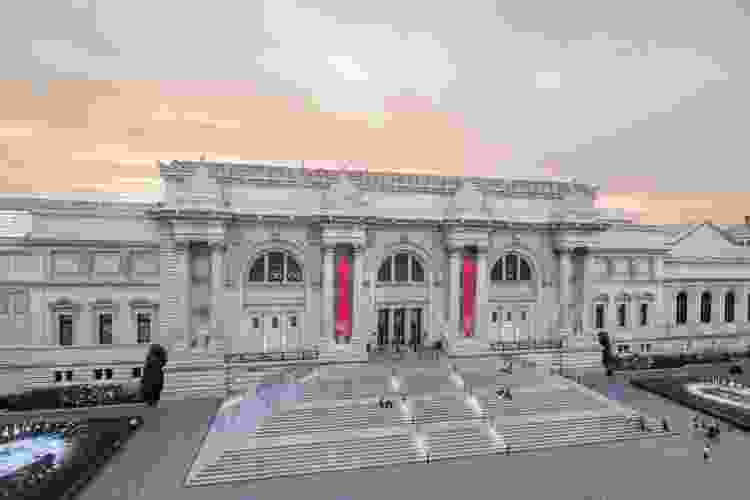 34. See Free SummerStage Concerts in Central Park (and Beyond)
Every summer, SummerStage puts on free concerts and benefit concerts by talented artists in Central Park and all five boroughs. Learn more about the NYC summer events put on by SummerStage on its website.

Join 200,000+ Culinary Enthusiasts
Exclusive deals, recipes, cookbooks, and our best tips for home cooks — free and straight to your inbox. PLUS: 500 Rewards Points.
From cooking classes to food tours to free Shakespearean plays, there's no shortage of things to do in the summer in NYC. Make the most of the long summer days by exploring the city you love to call home or just love to visit!
For even more fun ways to explore NYC and beyond, check out other experiences happening on Cozymeal.