41 Long-Distance Relationship Gifts to Bring You Closer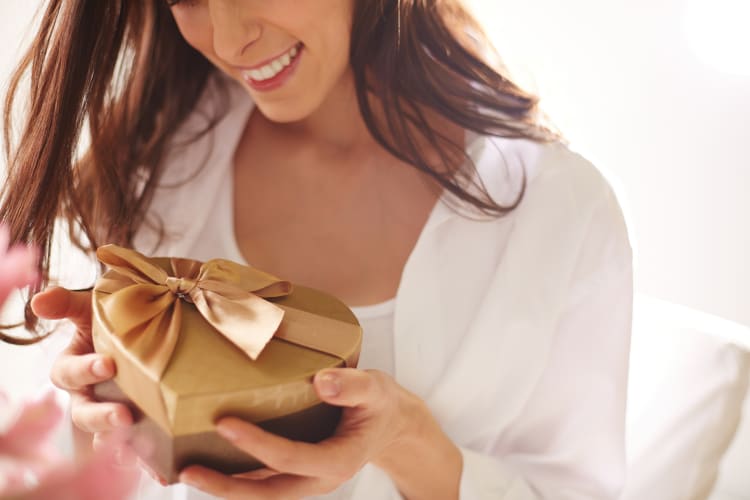 Our editorial team recommends the best products through independent research, selection and careful review. If you make a purchase through one of our affiliate links, we may earn a commission. Prices are subject to change.
Are you searching for the perfect long-distance relationship gift for your significant other? A thoughtful and heartfelt gift is a great way to stay close in spirit while you're far apart in miles. From digital photo frames, e-letters and online classes to sentimental gifts and cozy reminders of you, long-distance relationship gifts range from high-tech and heartfelt to small and sentimental. For some, all you need is a connected Bluetooth device.
Whether you're apart for military, college or extended career travel, you can stay close with any of these long-distance relationship gift ideas. After all, who doesn't like coming home from work to a package on the front porch, in the mailbox or in the inbox?
Jump to Section
Hungry for the Best Cooking Gifts?
Shop gifts and experiences for food lovers, budding chefs and cocktail connoisseurs.
Long-Distance Relationship Gifts for Her
1. Online Cooking Classes
Learn how to prepare your favorite cuisine with online cooking classes. Connect with a gourmet chef, and each other, via the ever-popular Zoom platform. Choose local and regional specialties or international selections such as French pastries, German sausages and Italian breads. You'll have fun while learning a few new recipes to enjoy the next time you're together.
2. Virtual Wine Tastings
Surprise her with the long-distance relationship gift of virtual wine tastings. You can take these fun and interactive classes together via Zoom or another online platform. World-class wine experts and sommeliers lead classes on wine varietals, regions and food pairings. Have fun tasting different types of wine while learning about flavor nuances. It's a fun wine gift for the connoisseur in your life.
3. Foodie Gift Card
If all else fails, go for the gift card. Foodie gift cards are one of the best long-distance relationship gifts since she can select whatever she wants or needs. It can be used toward an assortment of exciting culinary experience gifts and the best cooking gifts, including classes, tours, tastings and more. Or, she can use it toward bakeware, appliances, barware and more in the Cozymeal Shop. Gift cards are available in any amount over $10 and never expire.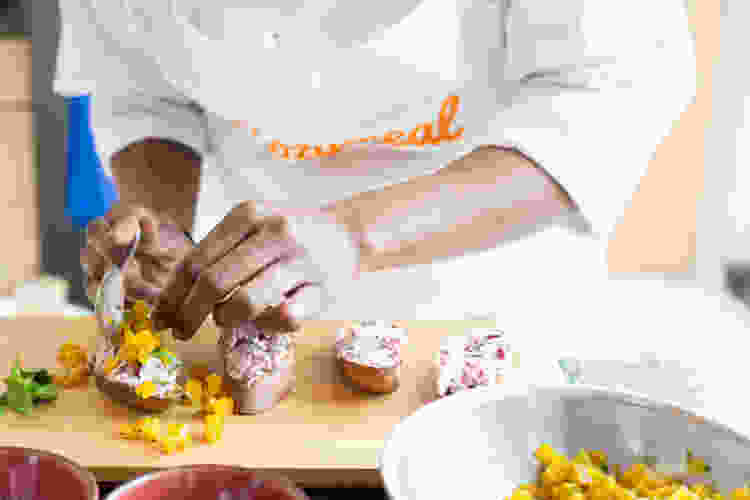 4. Online Coffee Classes
Use that morning cuppa Joe as the theme for the perfect long-distance relationship gift. A fun gift for coffee lovers, she'll join an expert barista for online coffee classes on everything from growing and harvesting beans to roasting and brewing. You can even take classes together for an extra fun and interactive long-distance relationship gift.
5. Cappuccino Art Stencils
She'll be able to elevate the espresso art with the Aerolatte Cappuccino Art Stencils. Six shapes include a smiley face, a snowflake and a leaf pattern. Hold the template over the top of the cup and sprinkle with powdered sugar, cinnamon or cocoa. They can also be used to decorate cookies, cakes and other fancy beverages.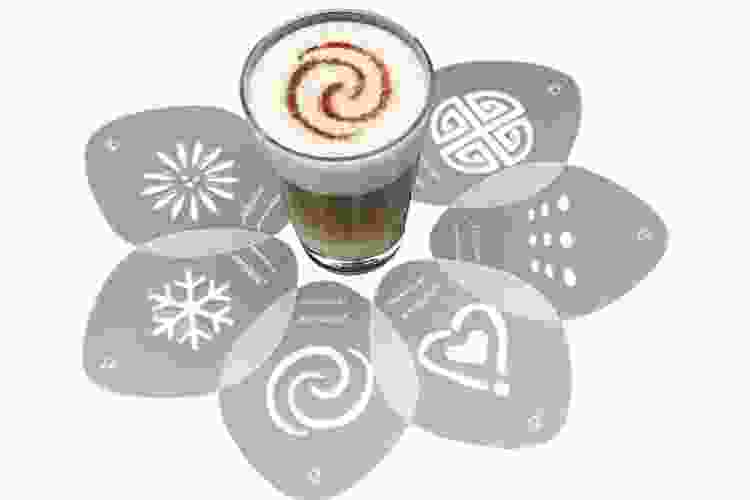 6. Crème Brulé Torch
Mrs. Anderson's Crème Brulé and Cooking Torch is the perfect long-distance relationship gift for caramelizing, browning cheese on French onion soup, searing steaks, charring vegetables and toasting meringues and even s'mores. It has adjustable settings and reaches up to 2,400°F. Use it as a camping torch or to start a grill. Not just for cooking, the precision flame can be used in craft projects for soldering, welding and paint pouring. It uses a 42ml refillable butane canister.
Gift an Online Cooking Class Now
Give your favorite gourmand the gift of world-class cooking lessons right from the comfort of their own kitchen.
7. Skyline Wine Glass
She'll think of you every time she takes a sip out of the etched skyline wine glass. City skylines like NYC, Paris, Boston, Pittsburgh and many others are available, making this a terrific long-distance relationship gift for travelers. Choose the destination based on where you are, where she is or a mutually favorite place.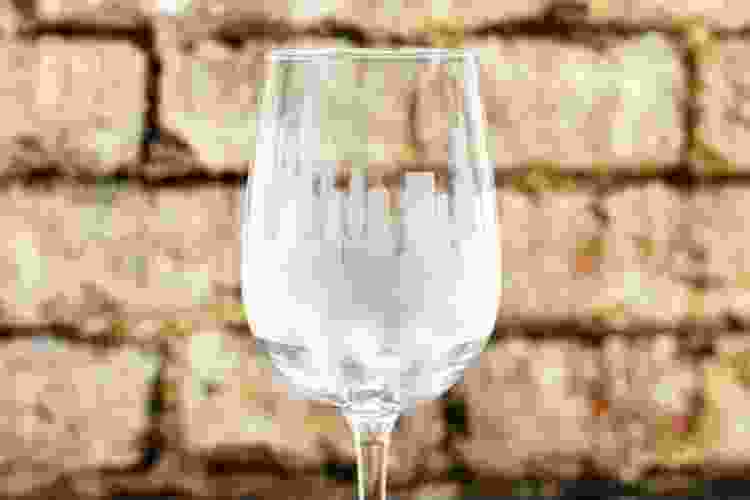 8. Long Distance Touch Bracelets
Technology and thoughtful long-distance relationships combine in these long-distance touch bracelets. Sold as a set of two, they connect with Bluetooth. When one of you touches your bracelet, the other one will light up.
9. Love Mugs
Think of each other every morning as you sip your coffee, tea or OJ out of the Kate Spade Love You mug set. One mug says "Love You" and the other one says "Love You More." Mugs are 12 oz. and made of white porcelain with an elegant gold rim. This makes a cute and useful long-distance relationship gift.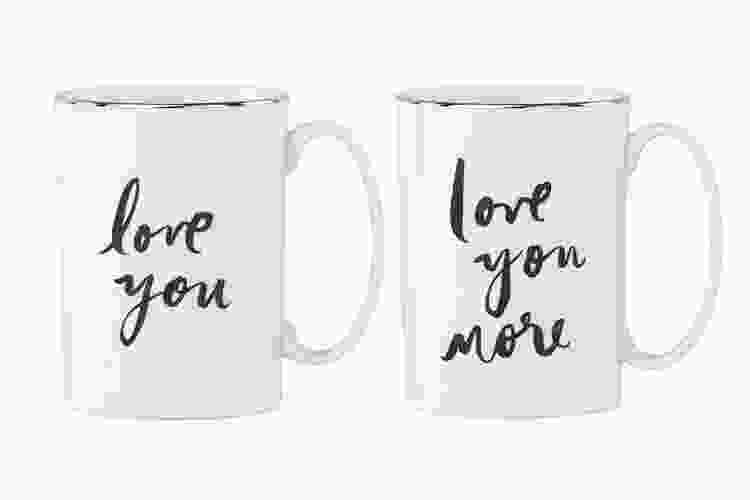 10. Digital Photo Frames
Digital photo frames are one of the best long-distance relationships gifts for her to stay in touch. Photos can be emailed directly to the frame. The sleek and stylish frame has a 10" color touchscreen display.
11. Weighted Blanket
For someone missing snuggle time, a weighted blanket makes the perfect long-distance relationship gift. It's reversible and made of warm Berber on one side and soft velvet on the other. Blankets are filled with nano-glass beads and are available in a variety of colors and sizes to fit twin, full and queen beds or as a sofa throw for a cozy gift.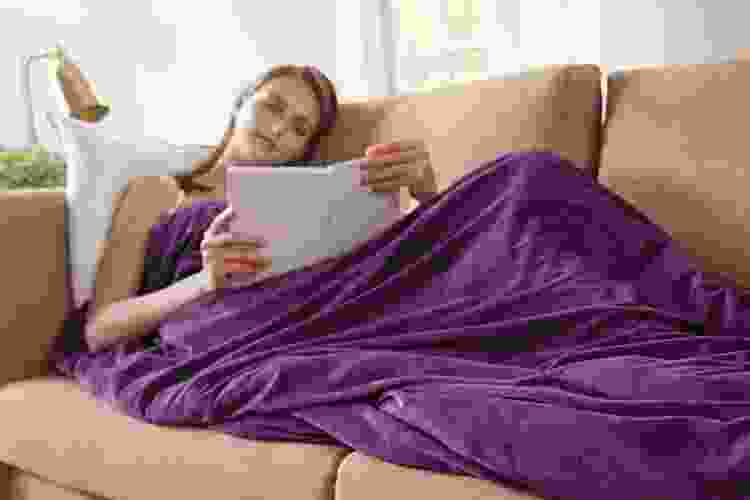 12. Heart Map
This long distance heart map makes a unique long-distance relationship gift and a romantic gift for couples. One half of the heart is your location, and the other is your significant other's location. Customize it with names, dates or a special quote.
13. Homesick Candle
Give her a reminder of home with the Homesick candle. Purchase one for each of you with your respective locations or a favorite travel destination. This long-distance relationship gift idea will keep her work or home space smelling sweet.
14. Capsule Bracelet
Go old-school with a handwritten note. Made of stainless steel and natural stones, the beaded bracelet comes in a wide array of colors. It has a capsule that holds a small piece of paper to write a sentimental or funny message. Personalize this long-distance relationship gift with a broad array of quotes, messages and other sentiments.
Gift a Virtual Wine Tasting Now
The ultimate gourmet gift for any wine lover on your list. Virtual wine tastings bring a virtual vineyard experience right to you.
15. Aromatherapy Diffuser
One of the best long-distance relationship gifts, this aromatherapy diffuser set provides relaxation, meditation and anxiety relief. Made of rich brown wood, it has seven mood lights with bright and dim modes. There's a mist button to adjust the amount of aroma. It comes with 10 bottles of essential oils, including lavender, orange, peppermint and tea tree.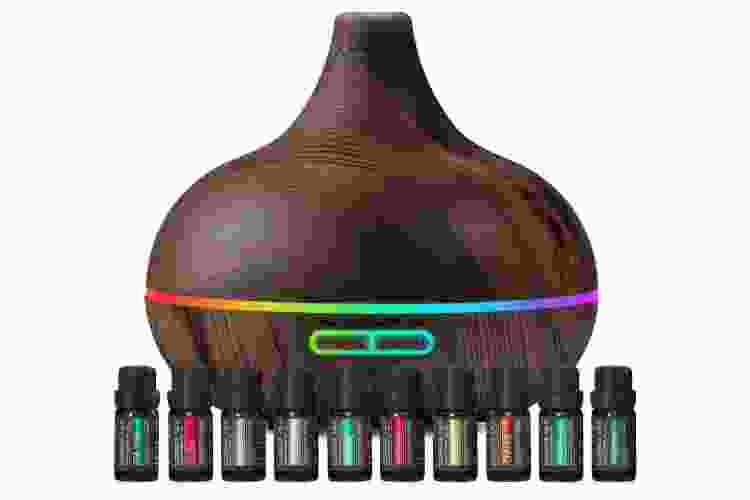 16. Cutting Board
If she's setting up a new kitchen or staying at an extended-stay hotel without many cooking essentials, a cutting board makes a great long-distance relationship gift. The Zwilling Cutting Board is inspired by old European cutting boards and makes a beautiful presentation piece. It's 17"x15" and made from sturdy North American birchwood for cutting potatoes, chopping poultry, mincing vegetables and slicing onions. Built-in grooves catch juices and stainless-steel handles make transport a breeze.
17. Marble Cheese Board
Another useful kitchen gift, the True Elegance Rectangular Marble Cheese Board brings an elegant and versatile touch to the charcuterie tray game. At 13" X 10" X .5" in size, it can hold a variety of cheese, crackers, fresh and dried fruit, vegetables, crackers and artisan bread slices. She can use it for book clubs, wine tastings, girl's night in, bridal showers and entertaining new friends.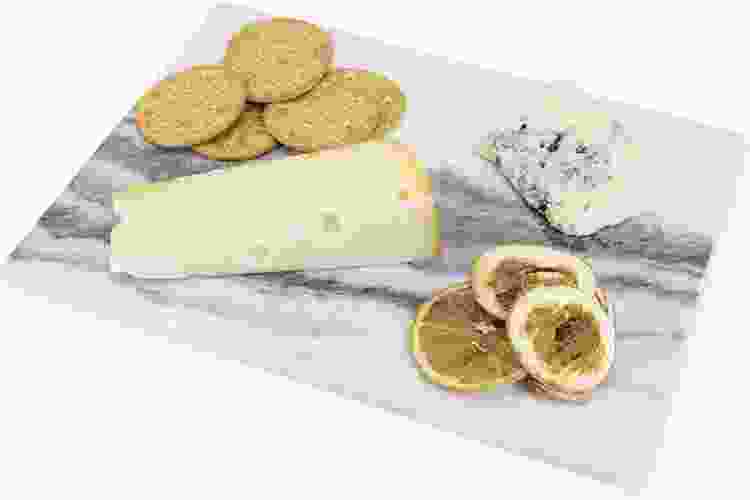 18. Heart-Shaped Plant
Put your heart on her desk, table or mantle with a hoya plant. The super cute hoya kerrii, or hoya heart, plant is shaped like a heart and provides air purifying properties. It comes in a ceramic planter embellished with a balloon heart attached to the word "love."
19. Message Lamp
Put your love on the wall with the wooden long-distance message lamp. By day, it's a cute conversation piece with cut-out heart shapes. By dark, it lights up and shines a message on the wall. Hand made from beech wood, the soft light and your loving message will lull her to sleep.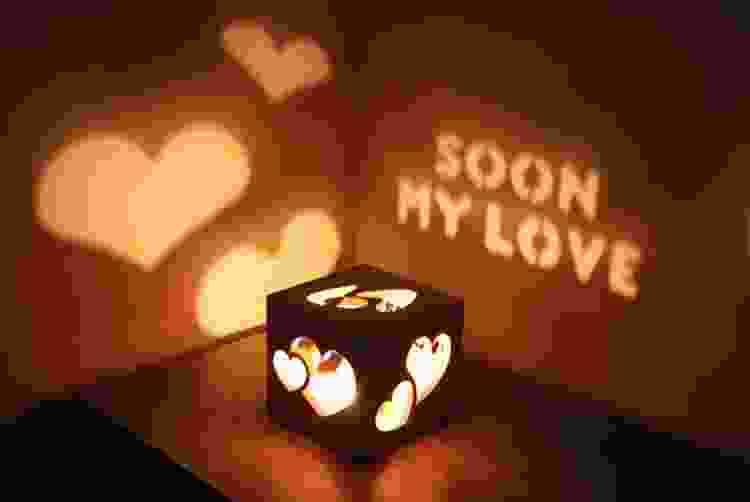 20. Spinning Heart Message Box
Sure, you could send a text, but what could be cuter (and more fun) than an adorable spinning heart on the LoveBox spinning heart message box? When the heart is spinning, it means there's a message for the recipient. Open the lid to see it on the screen. Connect with the free app and send messages, photos, stickers and more. Made of bamboo, this long-distance relationship gift is a perfect square at 3.5"x3.5"x3.5."
GET UP TO $50 IN COZYMEAL
CASH™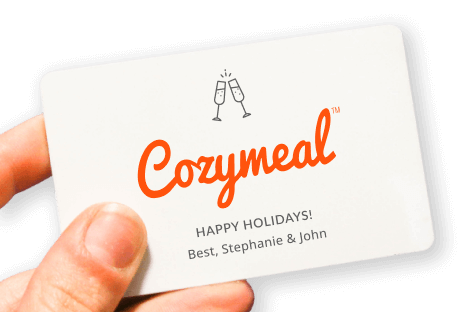 GET UP TO $50 IN COZYMEAL
CASH™
$100 or more, get $10 Cozymeal Cash™
$250 or more, get $25 Cozymeal Cash™
$500 or more, get $50 Cozymeal Cash™
21. Heart-Shaped Tart Dish
She'll think of you every time she uses the heart-shaped Rose Levy Beranbaum Sweetheart Crème Brulée Dish. The ramekin can be used for mini quiches, tarts, pies, brownies or anything she chooses. It's made from high-fired ceramic, has a scratch-free glaze and is oven, broiler and dishwasher safe. This long-distance relationship gift for her tops our list.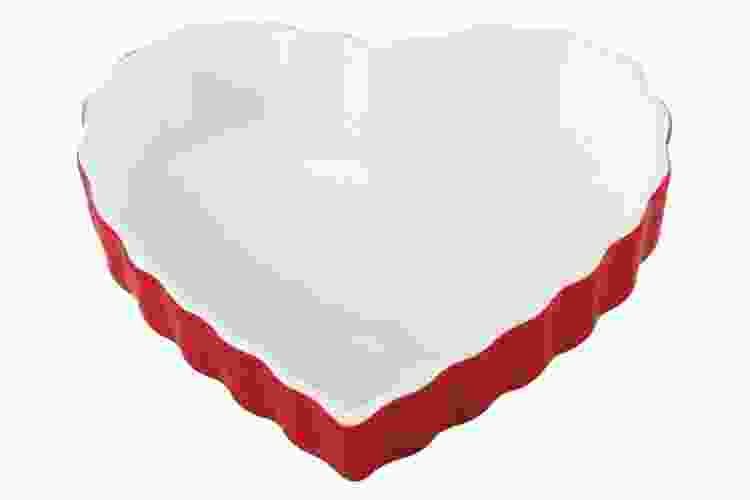 22. Puppy Biscuit Mold
Don't forget your four-legged friends when choosing long-distance relationship gifts for your significant other. The Nordic Ware Puppy Love Pan Mold makes the cutest (and tastiest) bone-shaped treats. It's made of aluminum and has 16 spaces for perfectly formed biscuits. Fido will thank you.
23. Kissing Mugs
The Mia and Mio kissing mugs are made from high quality ceramic and have sturdy heart-shaped handles. They fit together in a kiss, making this one of the cutest long-distance relationship gift ideas. You'll be there in spirit as she sips her morning coffee, tea or cocoa. Mugs are available in black and white or red and white.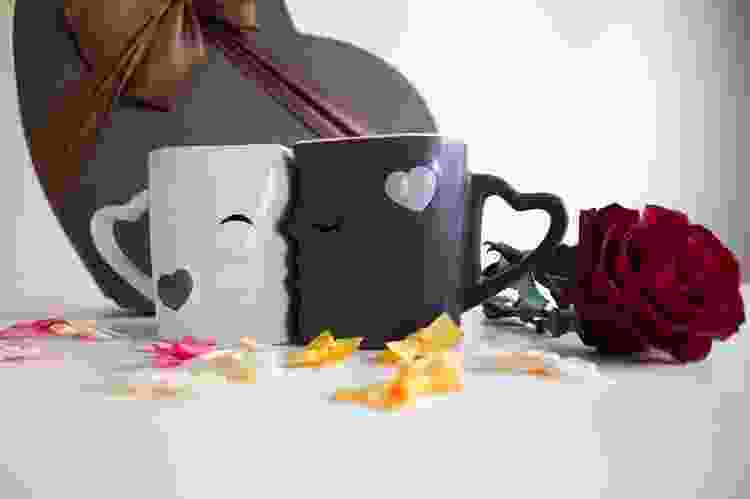 24. Bamboo Bed Tray
Made from durable natural bamboo, the bed tray with phone holder is the perfect size for FaceTime sessions. It has folding legs and a unique lower lip on the front for easier laptop use. It can hold laptops up to 17" and can be used for manicures, reading or breakfast and a cup of coffee. She'll use this long-distance relationship gift all the time.
25. AirPods Case
She can carry her favorite beverage and keep charged at the same time with this cute AirPods case. Small and sweet, it's made of shockproof protective silicone with a handy charging port hole on the bottom. The AirPods case is kept safe and secure inside. It even comes with a drink cup keychain, making this one of the cutest long-distance relationship gifts for her.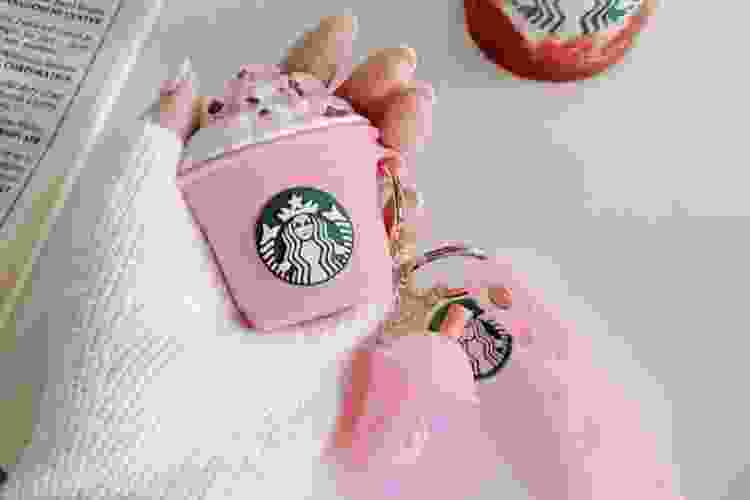 Long-Distance Relationship Gifts for Him
26. Food Tours
Give him the gift of adventure with food tours. He can explore his new location or check out unknown areas of hometown while you're away. Local guides lead fun and informative (and tasty) excursions in destinations across the country, such as food tours in New Orleans, food tours in NYC and food tours in San Francisco.
Gift an Online Mixology Experience
Raise a toast to the perfect gift. Enjoy craft cocktails, bartending basics and more taught by five-star mixologists.
27. Cocktail Shaker Set
After taking a mixology class, help him expand his bartender skills with the Viski 7 Piece Barware Set. The sleek and classic all-inclusive cocktail shaker set is perfect for a beginner or experienced home bartender. Professional quality tools include a metal Boston shaker, a muddler, a strainer, a pourer, a bar spoon, a double jigger and a glass with measurements.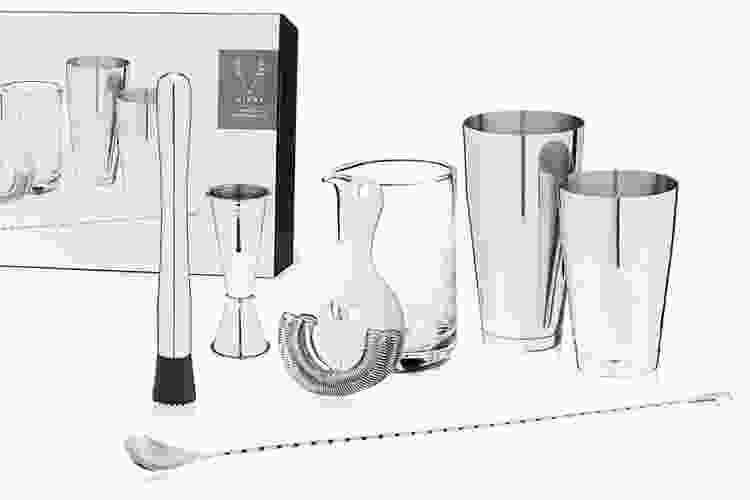 28. Online Mixology Classes
If he's into mixed drinks, the best long-distance relationship gifts we can think of are online mixology classes. He can learn how to pour, stir, mix and muddle from a professional bartender. The next time you see each other, you'll enjoy sipping mojitos, whiskey sours, daiquiris and other exotic drinks together.
29. Beer Flight Glasses
The Spiegelau Craft Beer Tasting Kit Glasses come as a set of four. Each is designed for a specific type of beer to bring out its individual flavors and nuances. There's a glass for IPAs, a tulip glass for sour and Belgian beers, one for lagers and hefeweizens and one for ABV barrel-aged beer. Stylish glasses are made from lead-free crystal and are dishwasher safe.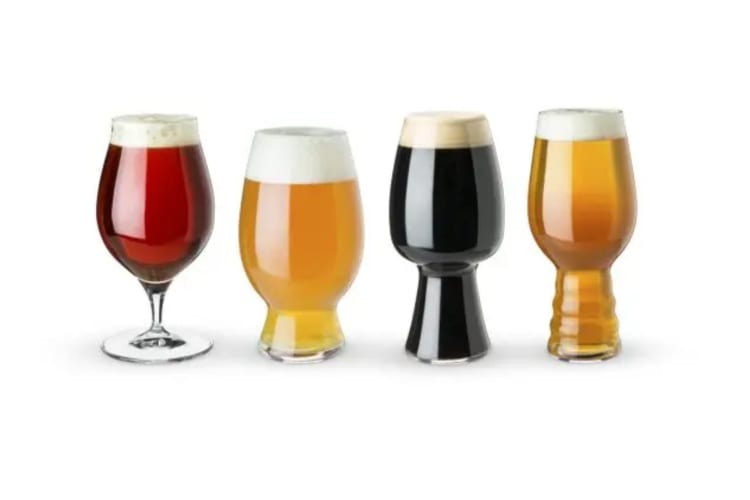 30. Flaviar "Grilled and Distilled" Box
The spirit and grill lover in your life will be overjoyed to receive the Grilled and Distilled box from Flaviar, a fantastic online club for fans of whiskeys and other liquors. Created in partnership with pit master Tuffy Stone, the box comes not only with a variety of BBQ flavor-building essentials and 10 vials of award-winning, BBQ-friendly whiskeys, but it also provides a year's exclusive access to the perks of a Flaviar base membership. An incredible deal!
31. Streaming Subscription
Share your combined love of Marvel, Pixar and more with Disney+, or catch the latest binge-watching crazes on Netflix or Hulu. You can schedule watch parties through Zoom or even some of the streaming services to enjoy your favorite movies and shows from a distance, making this an entertaining long-distance relationship gift for both of you.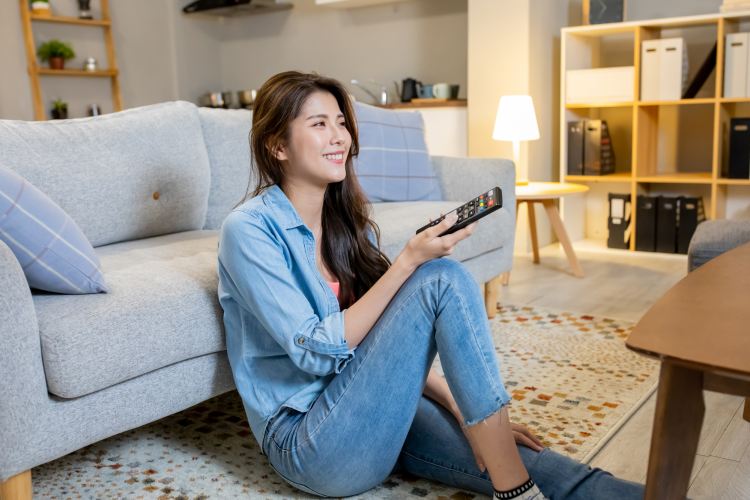 32. Friendship Lamp
The Wi-Fi touch lamp comes as a set of two. When one person touches their lamp, the other will light up, making this our top pick for long-distance relationship gifts to stay connected.
Gift Cookware Loved by Chefs
Shop gourmet gifts for your favorite foodie. Chef-beloved brands. Easy returns. Price matching guaranteed.
33. Countdown Clock
Mark down the days until you're together again. The countdown clock has dates and hours, minutes and seconds, making it a great long-distance relationship gift for anyone who's apart.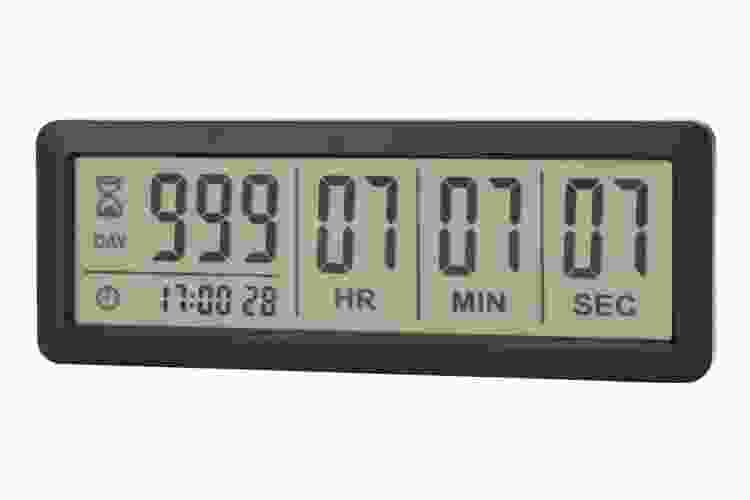 34. Leather Keychain
One of the best long-distance relationship gifts is one he'll carry with him every day. The personalized leather keychain can be imprinted with coordinates, initials or a name on the outside. The inside has enough room for a short quote.
35. Time Zone Clock
No more calls at 2 a.m. (when it's noon where he is) with the two time zone clock. He can hang it on the wall or sit it on a desk to always be reminded of your time zone. Plus, this long-distance relationship gift for him makes a cool conversation piece.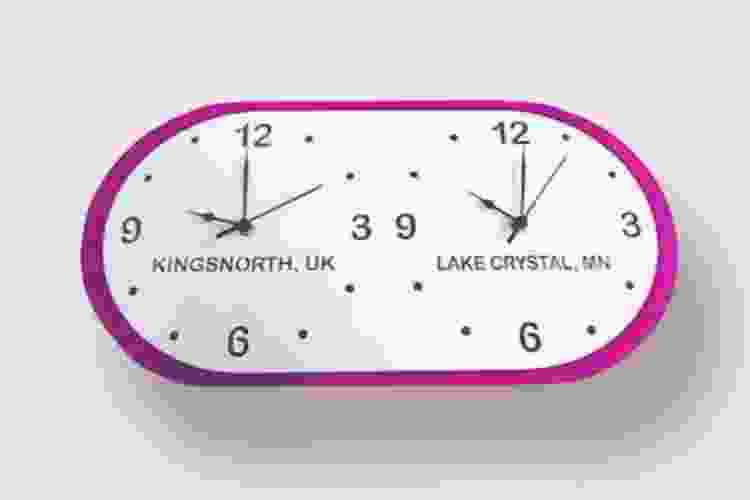 36. Smoker
There's no need to give up his grillmaster status while away. The Nordic Ware Kettle Smoker is small and portable enough to use on an indoor stovetop or a backyard grill. Use for dry and wet smoking to add wood-smoked flavor to pork, poultry, fish and vegetables. This useful grilling gift includes a lid, a smoking tray, a drip pan, wood chips, a thermometer and a recipe book. He may even meet his neighbors and make some new friends with this long-distance relationship gift.
37. Knife Set
A home away from home means he might not have all the basic cutlery tools needed to make his favorite meals. The Henckels Solution 3-PC Knife Set comes with a paring knife, a serrated knife and a chef's knife for peeling, slicing, chopping and cubing like a pro. The pieces in this best knife set are made of durable and high-quality stainless steel with a full tang. Knives are lightweight for maneuverability and have ergonomic curved handles for comfort and ease of use.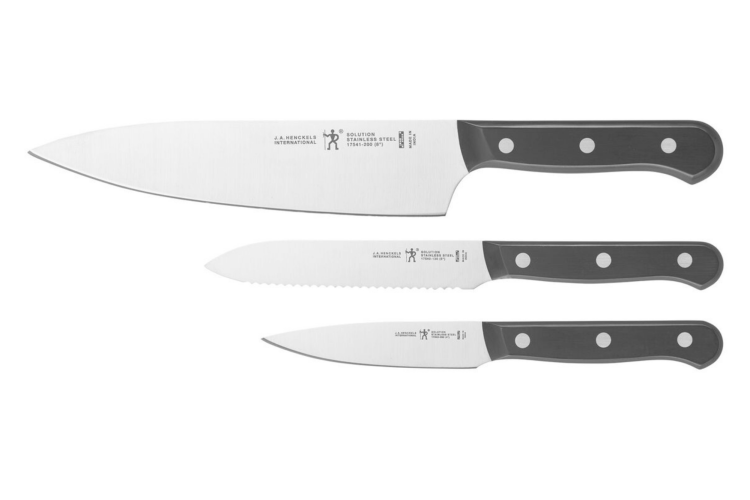 38. Egg Poacher
Is he on a keto or paleo diet? Maybe he just really likes eggs? Either way, the Demeyere Resto Stainless Steel Egg Poacher Set makes a terrific long-distance gift for him and a useful keto gift to those who follow the diet. It features four non-stick cups to cook eggs perfectly under water. The cups can be used to make individual sized desserts and cakes as well as steamed dumplings. Use the pan as a skillet for even more versatility and convenience.
Hungry for the Best Cooking Gifts?
Shop gifts and experiences for food lovers, budding chefs and cocktail connoisseurs.
39. Charger Tray
Help him keep all his mobile devices charged and ready for texts, calls and Zoom sessions. A wireless charging station makes a great long-distance relationship gift for him. Sleek and stylish, it's made of premium designer Italian leather and Belgian linen. It's compatible with a wide variety of phone models as well as Apple AirPods. Use it to hold keys, wallets and what-not as well.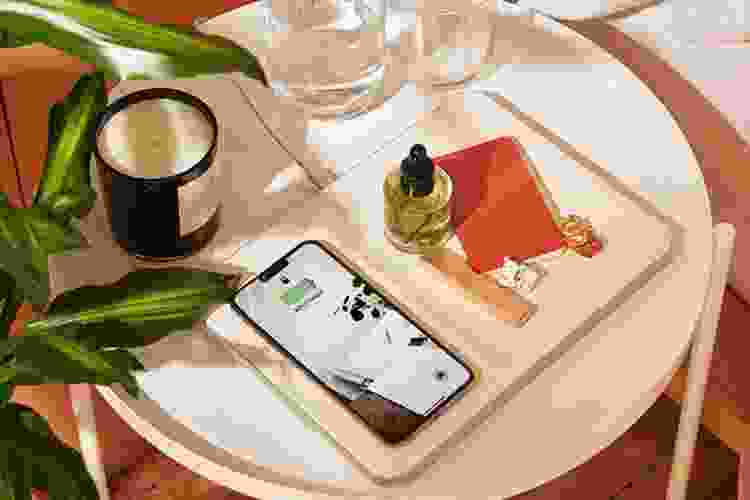 40. Video Game
If you can't do things together in person, you can still play games and even ride roller coasters, watch concerts, solve escape room mysteries and travel to virtual destinations together. The Oculus Quest 2 VR is just the system for that. You will need two game systems, but you don't need a PC to play. Simply connect to your smartphone using the Oculus app. It can be connected to a gaming-compatible PC with a link cable if you choose. The system comes with the headset, two touch controllers, glasses spacer, a charging cable and a power adapter.
41. Funny Boxer Shorts
Share your love and kisses with a cute pair of boxer shorts. Made of 100% cotton, Hershey's boxer shorts are soft and comfortable with a double-stitched hem, elastic waist and button fly. He'll think of you every time he wears this long-distance relationship gift.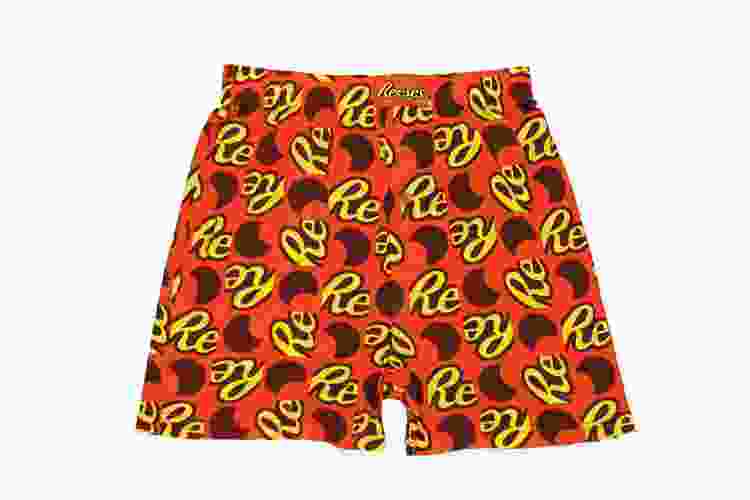 Join 200,000+ Culinary Enthusiasts
Exclusive deals, recipes, cookbooks, and our best tips for home cooks — free and straight to your inbox. PLUS: 500 Rewards Points.
We hope this has helped you come up with some great long-distance relationship gift ideas for your special someone. It was designed to feature a wide variety of gifts for different personalities, situations and price ranges. Whether you'll see each other in a month, two months or more, you'll have something to remind yourselves of each other and enjoy when you're back together.
For even more thoughtful long-distance relationship gifts, check out other experiences happening on Cozymeal.