27 Graduation Gifts That Grads Will Love in 2023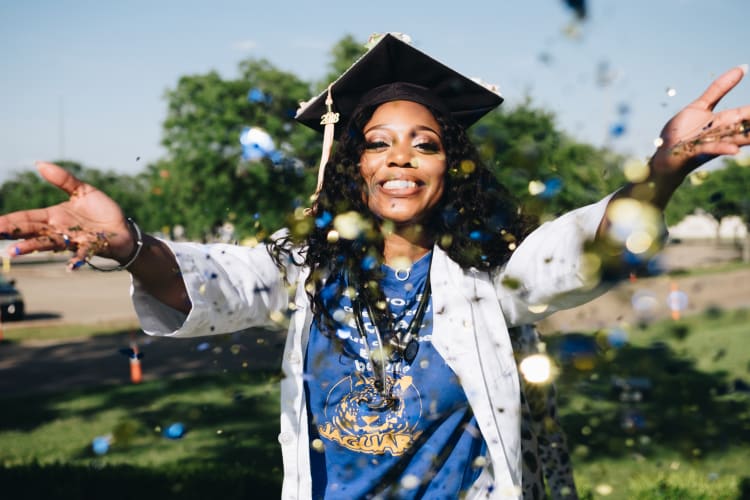 Our editorial team recommends the best products through independent research, selection and careful review. If you make a purchase through one of our affiliate links, we may earn a commission. Prices are subject to change.
Are you searching for graduation gifts for a special college graduate in your life? Whether they're receiving an associate degree, a bachelor's degree or a Ph.D., an accomplishment like that deserves a celebration. You're sure to want to present them with a great graduation gift to commemorate their success, dedication and hard work.
But what do you choose for a son, daughter, best friend or distant relative that they'll love (and actually use)?
We've gathered a complete list of ideas ranging from sentimental tokens and inexpensive gifts to lavish displays of pride. The graduate will appreciate the thought behind the gift as much as the gift itself.
Jump to Section
GET UP TO $50 IN COZYMEAL
CASH™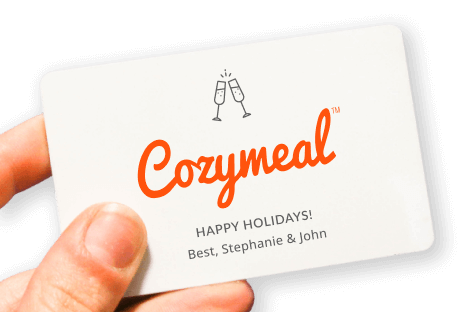 GET UP TO $50 IN COZYMEAL
CASH™
$100 or more, get $10 Cozymeal Cash™
$250 or more, get $25 Cozymeal Cash™
$500 or more, get $50 Cozymeal Cash™
Graduation Gifts for Foodies
1. Cooking Classes
They may need to brush up on cooking skills after four years in a college setting or living at home with the 'rents. Give them the chance to explore a variety of skills, techniques and cuisines. Whether it's cooking classes in Boston, cooking classes in Edmonton or another global location, they can learn to bake, make homemade pasta or dive into vegan and vegetarian lifestyles. Check out cooking classes near you to find the perfect classes.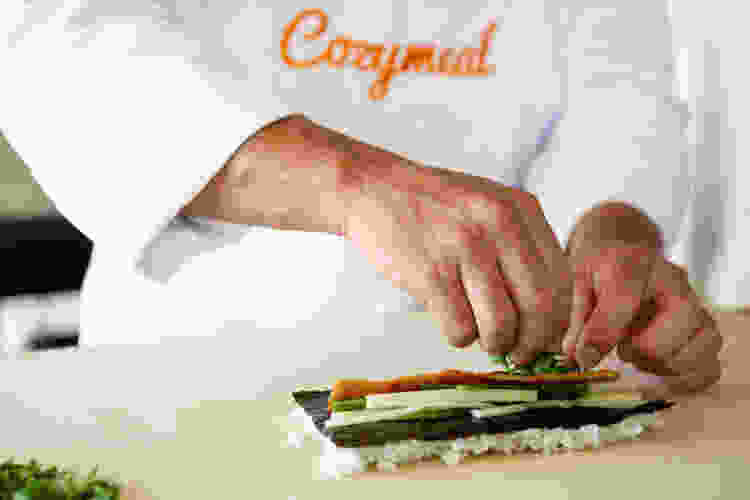 2. Private Chef Experiences
Planning a big graduation party? Why not make a fine dining experience the gift? You can book private chefs in San Francisco, private chefs in Las Vegas and a world of other cities to create a gourmet spread or festive party scene. Gourmet local chefs come right to your door with everything needed to create a delicious, nutritious and totally stress-free experience. Get fancy with a four-course Italian menu or keep it casual with a spread of Spanish tapas and Tex-Mex favorites. Best of all? You don't even have to clean up afterward. Check out private chefs near you to find just the right experience.
3. Food Tours
If the graduate is taking a post-college vacation (as they should), send them on a food tour. They'll join a local guide who infuses humor and style into tours around town (or their own town if they so choose). They'll learn about local lore, historic architecture and the cultural food scene while visiting regional bars, pubs and restaurants. From food tours in New Orleans to food tours in Seattle and beyond, they have a world of cities to choose from. Check out food tours near you to find something they'll love.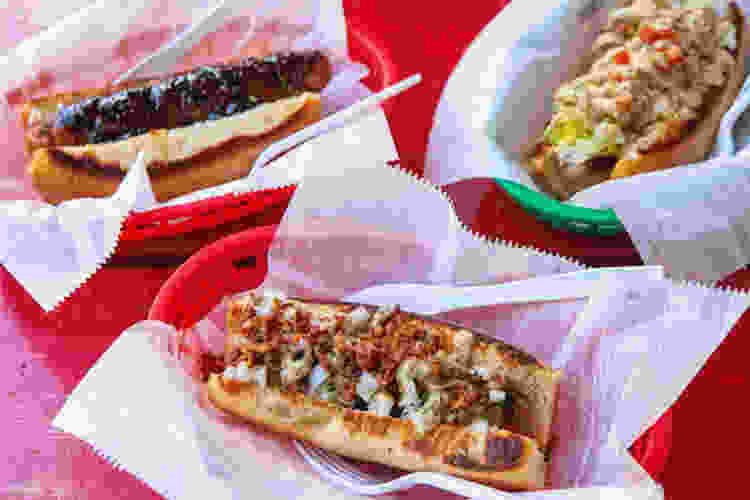 4. Online Cooking Classes
If they enjoy the comfort of their own home kitchen, online cooking classes make great college graduation gifts. Choose a cuisine like Asian, French, German or African and then join a gourmet chef for the most delicious and fun Zoom session they'll ever have. Classes are interactive and in real time. They can ask as many questions as they like to get down all the basics and specialized techniques needed to recreate recipes later.
Gift an Online Cooking Class Now
Give your favorite gourmand the gift of world-class cooking lessons right from the comfort of their own kitchen.
5. Foodie Gift Card
Not quite sure what that foodie grad likes? Gift cards never go out of style. A Cozymeal foodie gift card is available in any amount over $10. They never expire and can be used for any foodie experience, plus any kitchen tools, appliances or bakeware in the Cozymeal Shop.
6. Sushi Making Kit
Make the art of sushi an easier at-home experience. The AYA Bazooka Sushi Making Kit makes one of the best graduation gifts for the sushi lover on your list. This best sushi kit comes with a professional sushi knife, two bamboo rolling mats, one nigiri maker, one rice spreader, one rice paddle, five pairs of bamboo chopsticks, a storage bag and a handy bazooka for filling.
Graduation Gifts for Her
7. Virtual Wine Tastings
Indulge the oenophile with fun and interactive graduation gifts for her. The gift of virtual wine tastings allows her to join a Zoom session with wine experts and sommeliers who share all there is to know about wine varieties, food pairings, flavor combinations and more. She'll be able to taste samples and decide if she likes red, white or rosé the best. Or maybe all three.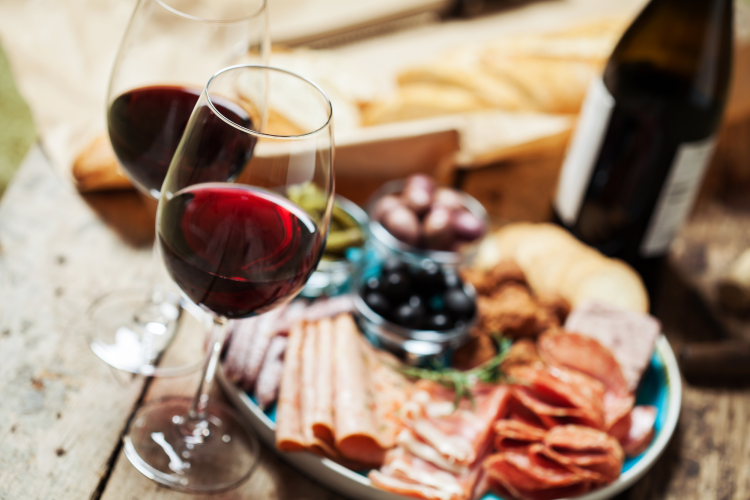 8. Coffee Classes
One of the best gifts for coffee lovers is the gift of bean and brewing knowledge. Learn how coffee is grown, sourced, roasted and brewed with coffee classes. She'll learn how to make specialty beverages like espresso and lattes as well as good old-fashioned black coffee. Maybe get fancy with some latte foam art.
9. Infuser Bottle
Health, fitness and a busy schedule are all the components needed to add the Zwilling Thermo 14.25 oz Tea & Fruit Infuser Bottle to your grad gift list. The insulated infuser bottle holds fruit, herbs, mint leaves, lemon slices or loose tea leaves out of the water while infusing flavor. It comes in matte black or a sleek silver-white shade. It's BPA-free with an anti-slip bottom, making a great graduation gift for her to stay hydrated on the go.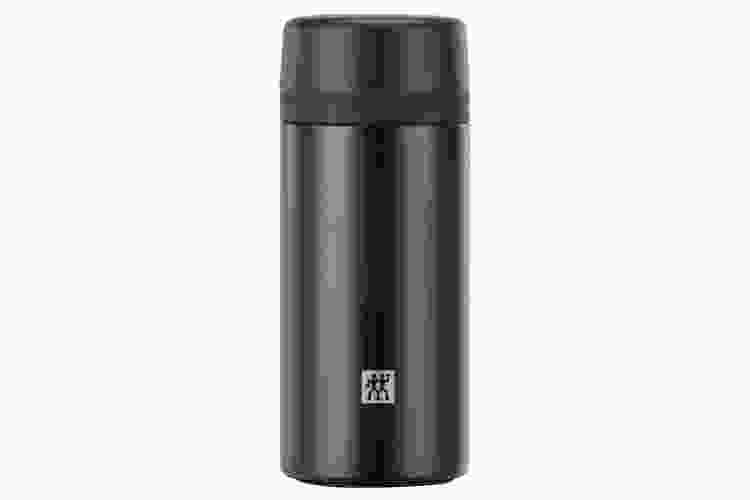 10. Monogrammed Necklace
She'll know you're thinking of her with a monogrammed graduation gift. The Kate Spade New York Alphabet Necklace features a single initial engraved on a delicate circle. The back is inscribed with "One in a million." The silver-tone necklace is 20" with a 3" extender and makes a thoughtful graduation gift for a daughter, sister or another someone special.
Gift a Local Food Tour Now
The perfect gift for every gastronomist. Discover an abundance of culture and culinary delights with a five-star local guide.
Graduation Gifts for Him
11. Charcoal Grill
Grillmasters, new homeowners and others can fire up the Weber Jumbo Joe Grill for a wide array of uses and occasions. Whether it's burgers and hot dogs or steak and seafood, this grilling gift is perfect for backyard BBQs and portable enough for tailgating, camping, fishing or boating. It has a premium Tuck-N-Carry lid lock and handle and a plated steel cooking grate.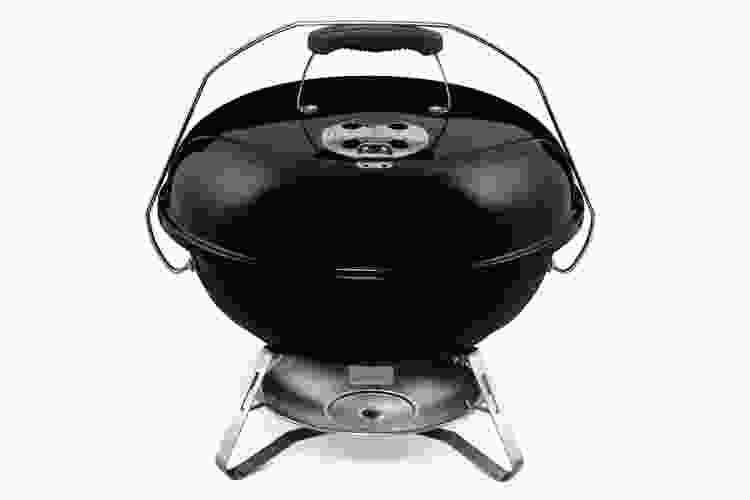 12. Swiss Army Knife
The outdoor adventurer can always use the variety of attachments on a traditional gift like a classic Swiss Army knife. The Victorinox Swiss Army Evolution has 14 functions, including keyring, large blade, tweezers, corkscrew, bottle opener, can opener, scissors and wire stripper. You could even have it engraved with initials, a name or a college team name.
13. Whiskey Tasting
Whiskey tastings are one of the best graduation gifts for him if he's ready to take a step up from cheap beer in a red Solo cup. Learn all about Irish, rye, Tennessee and bourbon whiskey varieties from world-class bartenders and whiskey experts.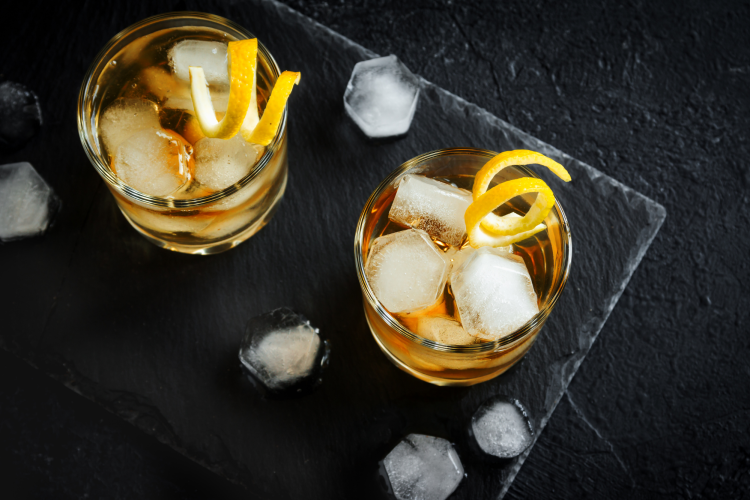 14. Cocktail Mixer Set
Get his home bar started with the classic look of a top-quality cocktail shaker set. The sleek True Fortify Stainless Steel Barware Set looks great on the bar top or kitchen counter. This great gift for cocktail lovers comes with a cobbler-style shaker set, a double jigger, a Hawthorne strainer and a bar spoon with a muddler on one end.
Unique Graduation Gifts
15. Mixing Bowl
Chances are the recent graduate will be moving into a new apartment or house now that college is in the past. Add to their collection with a top-quality mixing bowl as a useful kitchen gift. The Cuisinart 5-Qt Mixing Bowl With Graters offers the convenience of prepping, grating, mixing and storing in one. It holds five quarts and comes with three stainless steel grates for grating, slicing and shredding right into the bowl.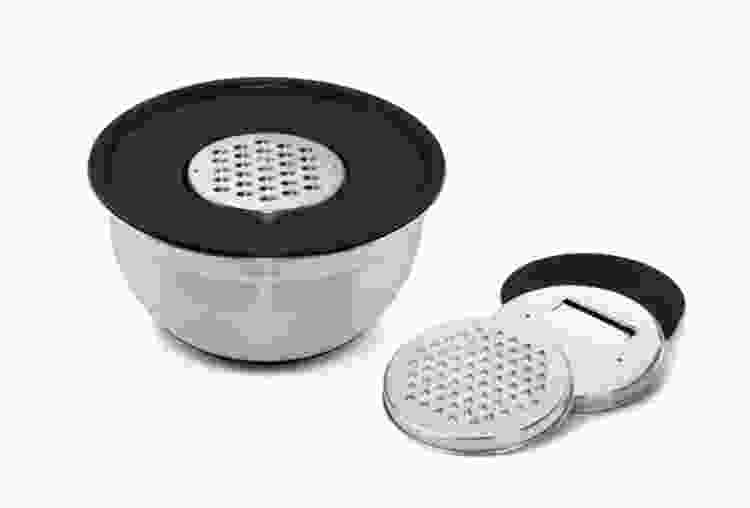 16. Passport Cover
Put some fun in their passport. One of the most unique graduation gifts for travelers, the I'm Outta' Here passport cover keeps their passport and other documents safe and handy. That motto says it all whether they're graduating or hopping on a plane.
Gift an Online Mixology Experience
Raise a toast to the perfect gift. Enjoy craft cocktails, bartending basics and more taught by five-star mixologists.
17. Luggage With USB Port
A brand-new piece of luggage is always a thoughtful, and useful, gift for the grad in your life. The SwissGear USB Spinner is a breeze to pull with its four 360-degree spinning wheels. The USB-port offers on-the-go charging (no more searching for public airport charging stations). It has a retractable locking handle, a zippered wet bag, a mesh pocket for the power pack and a full-length garment bag for easy packing and hanging at a hotel.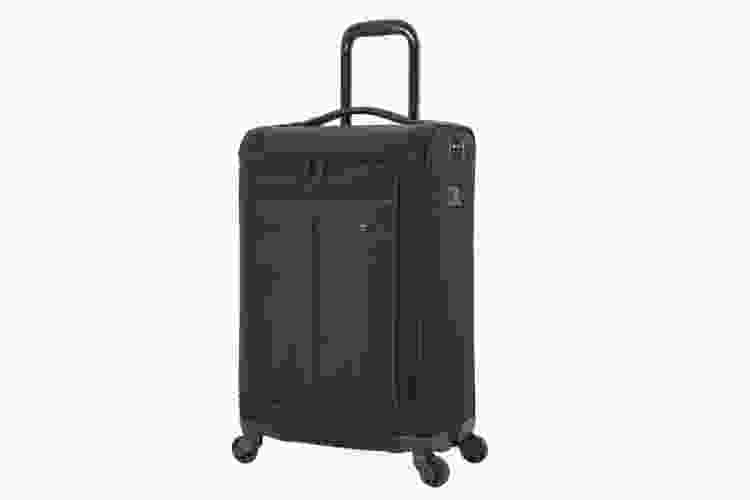 18. Fondue Set
The Twine Cast Iron Fondue Set is a nice piece to add to a culinary entertainment collection. Melt chocolate or cheese for fruit, vegetables, crackers, pastries and more. This enamel-coated best fondue pot is made of cast iron and can be used on gas and electric stovetops. It retains heat evenly to keep everything inside at the perfect dipping temperature. It comes with a stand, a chrome gel burner and six fondue forks
19. Bluetooth Record Player
For unique graduation gifts with a retro twist a vinyl record player is the perfect gift for the vintage vinyl enthusiast. It has a turntable with built-in stereo speakers and Bluetooth wireless technology. The brown wood-look turntable makes for a stylish décor piece as well.
20. Apple AirPods Pro
Apple AirPods Pro are just what they'll need for all the Zoom interviews, remote meetings and fitness sessions they'll be getting into. Of course, they can also use them to just relax with music or cancel out all the noise in a new apartment or neighborhood.
21. French Press Coffee Maker
The Aerolatte French Press Coffee Maker makes eight cups of that amazing morning beverage we all crave. It has a built-in microfilter for a ground-free brew. The glass beaker is dishwasher safe, but the rest must be hand washed (a small price to pay, really). The elegant design looks nice sitting on a kitchen countertop. A coffee measurement scoop is included.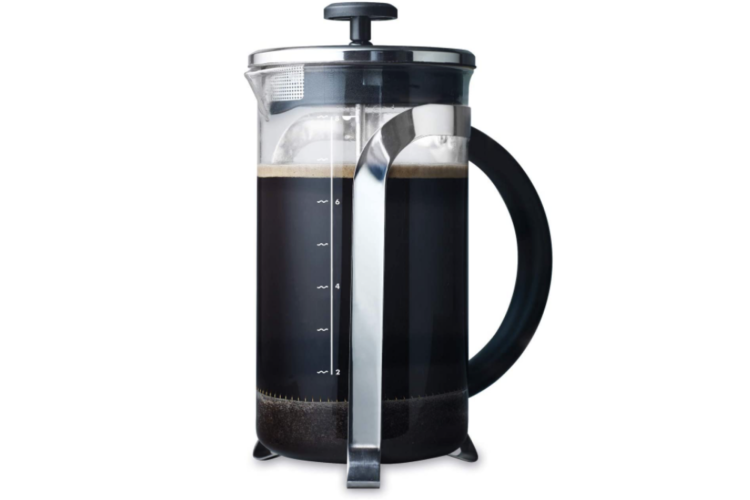 22. Etched Whiskey Glasses
These super cool (and possibly a little geeky) whiskey glasses are sand-etched with science symbols. They have a heavy base, are dishwasher safe and hold 10 oz. of whiskey or whatever. They make our list of top choices for a fun and unique graduation gift for the science or tech major.
Gift Cookware Loved by Chefs
Shop gourmet gifts for your favorite foodie. Chef-beloved brands. Easy returns. Price matching guaranteed.
23. Tile Tracker
Now that they're out in the real world, they'll likely have to keep track of more than a dorm key. The Tile Mate Bluetooth Tracker keeps track of their keys, whether it's house keys, car keys or an office key. They can even attach it to a backpack if they so choose. They'll be able to track and find whatever it's attached to (including their phone). Use the free Apple or Android app.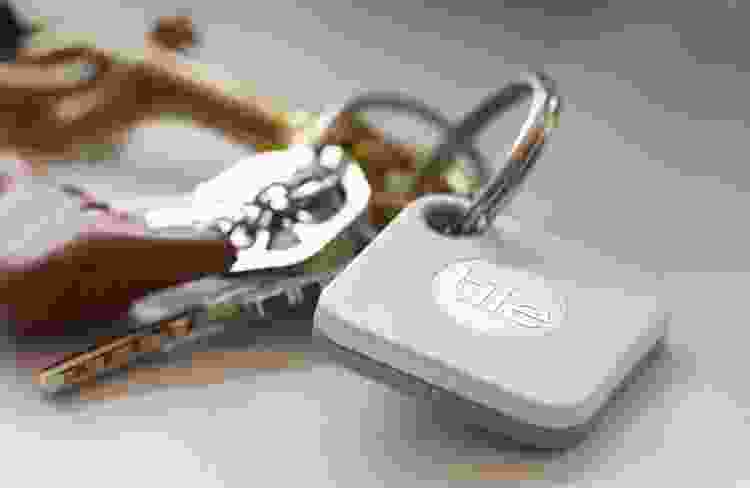 24. State Money/Card Holder
This license plate box makes a great display piece to hold cards/cash/gift cards at a graduation party. The graduate can use it later for business cards, keys, candy or whatever they choose. It's made from a real (and expired) license plate folded into a super cute box. The state name faces forward. Choose their home state, college state or current state. It measures approximately 6"x3.5"x2" high and is one of the most unique gifts and conversation pieces we've seen in a while. Since all license plates have various stages of wear and appearance, you'll end up with a unique item.
Sentimental Graduation Gifts
25. Photo Map
This 50 states USA photo map tops our list of sentimental graduation gifts. Whether they travel for work or leisure, they can use the cut-out patterns to turn a photo into a state shape as they chronicle their travels with photos. This makes a real conversation starter on a focal wall or entryway.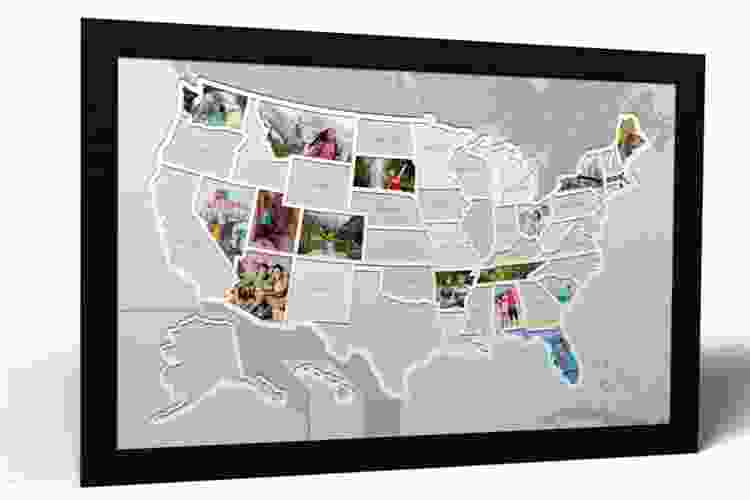 26. Ring Holder
The custom college name ring holder is one of the cutest and most unique graduation gifts we've seen. The delicate clay base is stamped with the recipient's name, class of 2022 and the college name. The focal point is a drawing of the college. Use it for rings, jewelry, keys, coins and more. It measures 3.75" in size and looks lovely on a nightstand or dresser.
27. Luxury Towel Set
They've spent four years (or more) studying, stressing and taking tests. It's time for some indulgence! A graduation gift of oversized Turkish combed cotton bath towels is just what they need to give that luxury hotel touch to their bathroom. For the graduate who craves the finer things in life, this cozy gift set of two thick, plush and absorbent towels are 50% bamboo-viscose and 50% Aegean Turkish cotton. They are 30"x58" in size.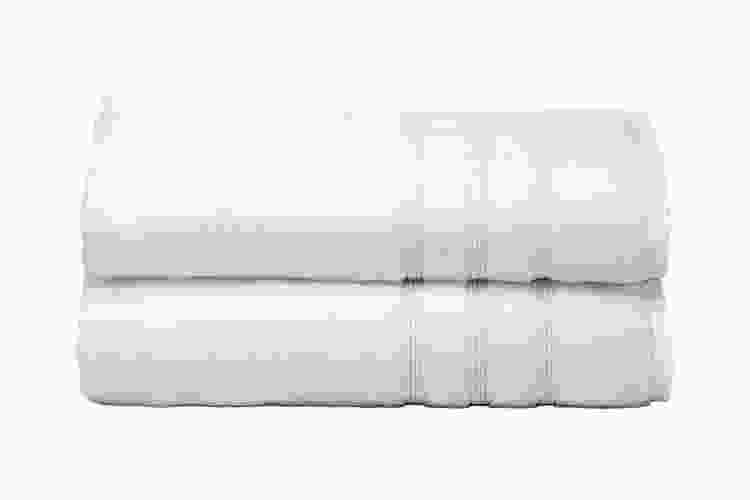 Join 200,000+ Culinary Enthusiasts
Exclusive deals, recipes, cookbooks, and our best tips for home cooks — free and straight to your inbox. PLUS: 500 Rewards Points.
This list was designed to cover a variety of budgets, interests and personalities. We hope you've found enough graduation gift ideas for every graduate on your syllabus. Your only problem now will be choosing just one.
For even more of the best graduation gifts and ideas, check out other experiences happening on Cozymeal.