37 Best 21st Birthday Party Ideas That Don't Include a Bar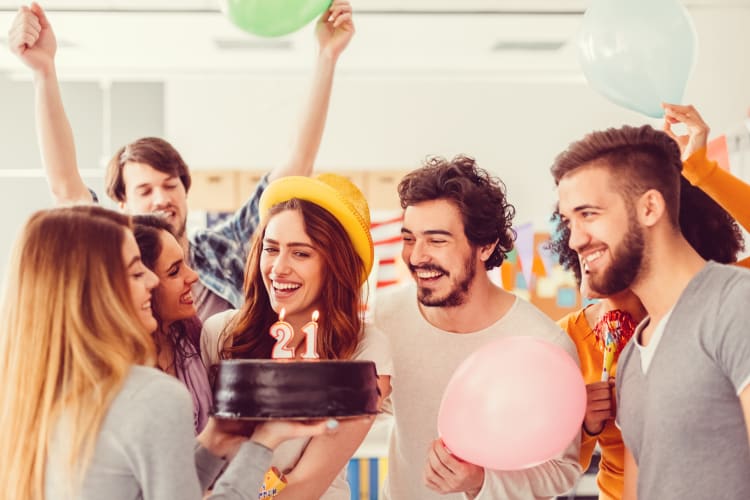 Coming up with a 21st birthday party idea is a significant occasion for adolescents all around the world. Many people dream about this special milestone from childhood, romanticizing the day they will one day reach true "adulthood."
In the United States, 21st birthdays are a particularly big deal given the fact that it's also the legal drinking age. For that reason, many Americans default to hosting their 21st birthday party at a bar without weighing up their other options.
Throwing a bar party is not a bad choice, but it's not as exciting as some other ways that one could celebrate. Buying rounds of drinks for all your friends can also rack up a hefty bar tab! That money could go a lot further if spent in other ways, like one of these 21st birthday party ideas listed below.
Jump to Section
Food 21st Birthday Party Ideas
1. Hire a Private Chef
If you want to throw a soirée for your friends but can't be hassled with all the cooking and cleaning, hire someone to help. There are plenty of private chefs near you that would be perfect 21st birthday party ideas, or even a great 21st birthday gift idea. Whether you want an elegant breakfast, a multi-course dinner, a taco bar or a sushi set, hiring a private chef is the best way to ensure your wants and group size is catered for. There are private chefs in San Francisco, private chefs in Austin and beyond.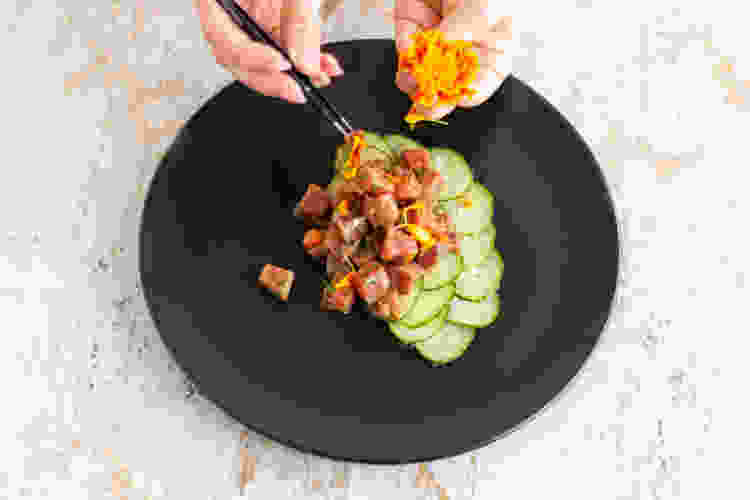 2. Throw a Boozy Brunch
Everyone loves a good brunch — especially when alcohol is involved. Invite your friends over to your place for a boozy brunch as an alternative to a nighttime celebration. Round out your offerings with some DIY options like an omelette or oatmeal bar. For some added fun, join an online mixology class with your group to learn how to whip up your own fabulous brunch cocktails. Everyone can even chip in and gift the birthday boy or girl some useful bartending tools to stock their bar cart.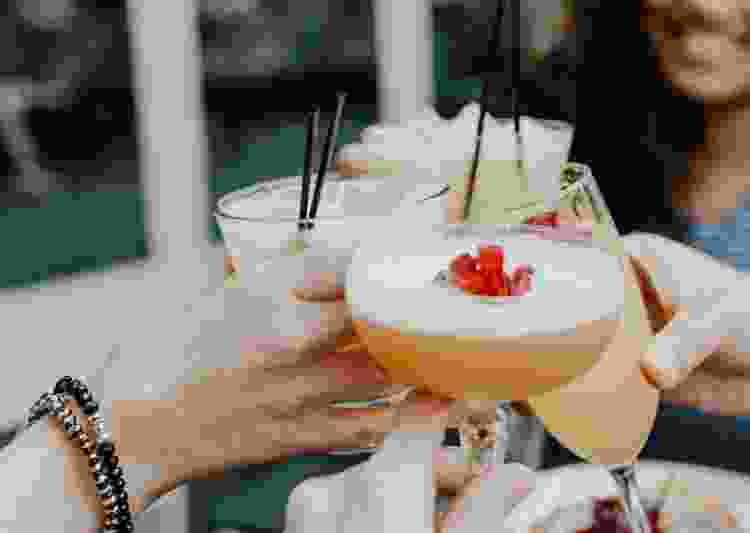 Book an Online Mixology Class Now

Master the art of mixology from home with live online mixology classes. Embrace your inner craft cocktail connoisseur.

Book Now
3. Take a Food Tour of Your City
If you consider yourself a foodie, walking food tours are unique 21st birthday party ideas for your whole group. From food tours in NYC to food tours in Seattle, many cities offer food tours near you that showcase the best eateries in town. You'll get to explore neighborhood hidden gems and hotspots all while learning more about local history and sampling delicious food.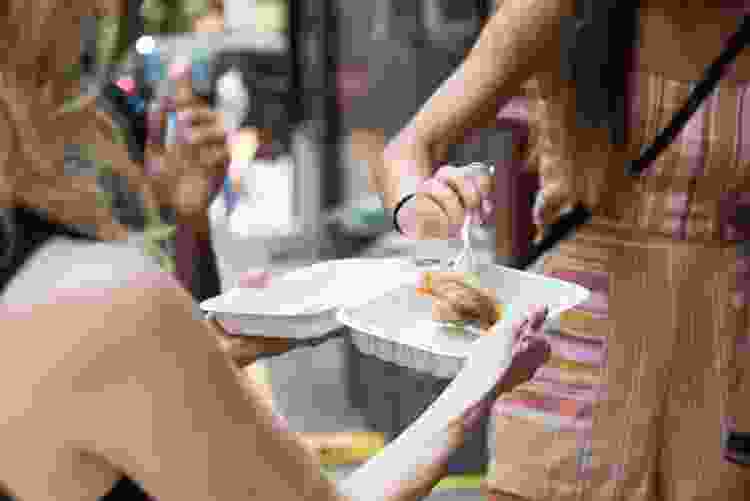 4. Book a Virtual Wine Tasting
Now that you're 21, you can indulge in the delicate art of sipping and sampling wines from around the world. A virtual wine tasting experience brings a taste of the vineyard right into your own kitchen. You'll get to follow along live while five-star chefs and sommeliers teach you all about the finer points of wine varieties, flavor profiles and food pairings that perfectly complement each glass. A wine tasting at home is a modern spin on a classic 21st birthday party idea you're sure to love.
Book a Live Virtual Wine Tasting Now
Indulge in all things wine with the best chefs and sommeliers in the industry. Virtual wine tastings bring a taste of the vineyard home.
5. Sign Up for a Cooking Class
Why go out to a restaurant on your birthday when you can create your own gourmet meal? Cooking classes are extra special 21st birthday party ideas to celebrate your special day. Learn how to make your favorite dishes from scratch so that you can make them again for next year's birthday. You'll find cooking classes in Philadelphia, cooking classes in Denver and more. Or, keep things laid-back at home and sign up for a live online cooking class with your crew!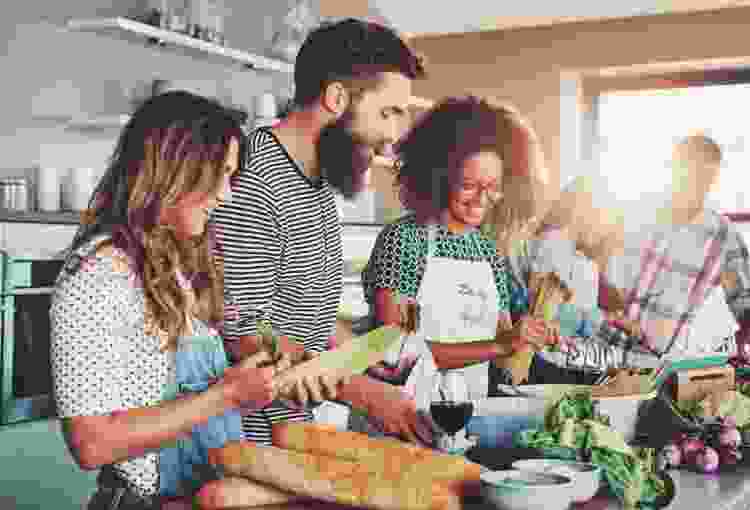 6. Have a Picnic in the Park
If the weather is warm during the time of your birthday, a picnic could make an interesting 21st birthday party idea. It's easy to organize, especially if you request that all attendees bring something to share. Just don't forget to pack some blankets to sit on and trash bags to clean everything up when you leave.
Low-Key 21st Birthday Party Ideas
7. Go Camping
Camping is a fun and affordable way to get your friends together for a night or even as a full girls weekend idea if you've got the time. Spend your days hiking and your nights cooking out and sipping drinks under the stars. If you have the funds, you could always hire a camper van with an oven to cook a cake in. Otherwise, pack a shelf-stable sheet cake for this outdoorsy 21st birthday party idea.
8. Take a Day Cruise
Party boats can seem like a gimmick, but hitting the high seas (or the lake) can make a really fun 21st birthday party idea. Not all party boats need to have blasting music and free-flowing alcohol. If you're after something a little bit tamer, a day cruise is a great alternative.
9. Get Out of Town for a Road Trip
Spending the day in the car may not sound like your idea of a great birthday, but it's worth it when you've got a destination worth traveling to. No matter where you live, there are sure to be several road-trip-worthy spots around, from national parks to beaches to historic towns or neighboring cities.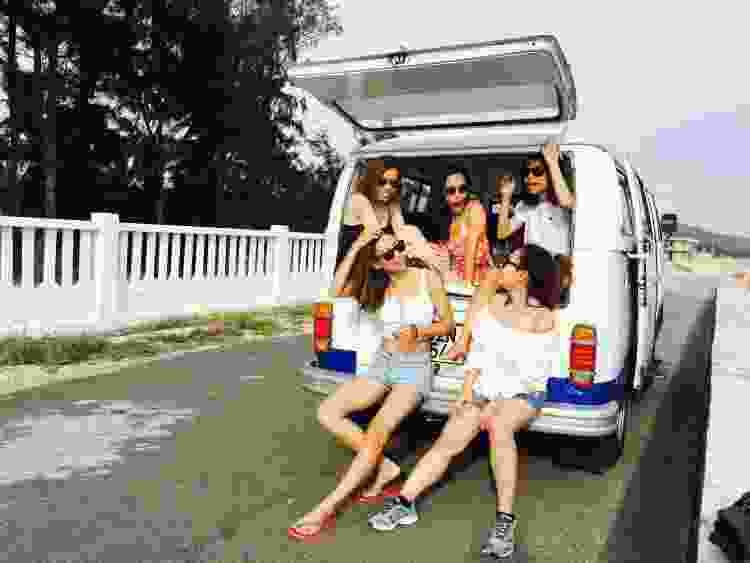 Join a Live Online Cooking Class Today
Your kitchen is now your own culinary classroom. Connect with chefs from around the world right from the comfort of home.
10. Throw a Low-Key House Party
Don't feel pressure to come up with a blow-out 21st birthday party idea if you don't want to. There's nothing wrong with hosting a mellow get-together with a few close friends. All you need are some snacks, drinks and a good playlist to ensure a good time right in the comfort of your home.
11. Plan a Spa Day
Treat yourself on your special day by organizing a trip to the spa. A pamper package including a facial, massage and nail painting is always a great option, but feel free to pick and choose the services you love most. Either way, a spa day is sure to have you feeling like your best self.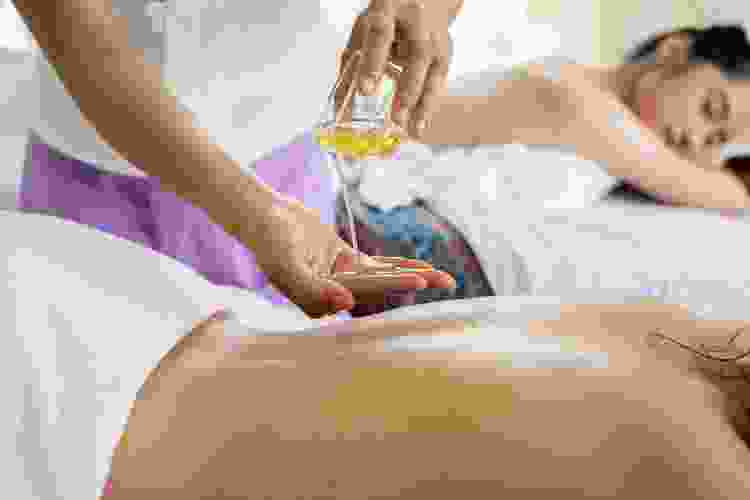 12. Throw a Pool Party
This is another 21st birthday party idea that's weather dependent (unless you have access to an indoor pool or can brave the cold). But if you are lucky enough to have a birthday in spring or summer, a pool party is a fun and affordable option.
13. Take a Painting Class
If you have a creative side, throwing your 21st birthday at an art studio is a great way to tap into it. If you're not so skilled with a paintbrush, a guided class is a great way to learn. And getting to keep your creation at the end of the class is almost like receiving a bonus birthday gift.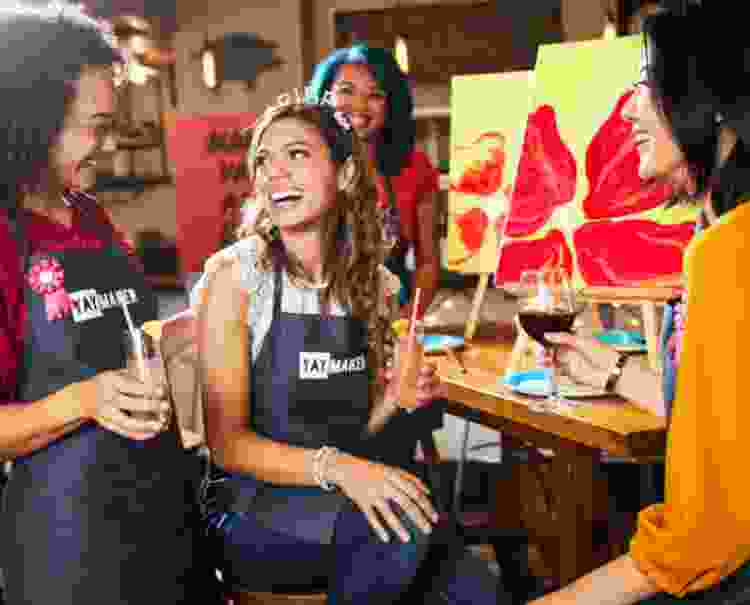 Adventurous 21st Birthday Party Ideas
14. Hire a Party Bus
If you prefer land to sea, a party bus is another fun and easy 21st birthday party idea. When you hire a party bus, you won't have to worry about designated drivers or navigation logistics or even paying for an event space — the bus is the space! And it doesn't matter how large or small of a group you want to bring; there are party buses that can fit as many as 60 people, ensuring you will have plenty of room to invite all your friends.
15. Go to a Sporting Event
For a sports fanatic, attending a sporting event probably seems like the dream birthday celebration. But even if you're not a superfan, attending a game can still make a great 21st birthday party idea. Sporting events are entertaining without requiring that everyone give their full attention, allowing your friends to chat and mingle while the game is going on. Most sporting events also have a laid back atmosphere that lends itself well to parties that may get a little rowdy.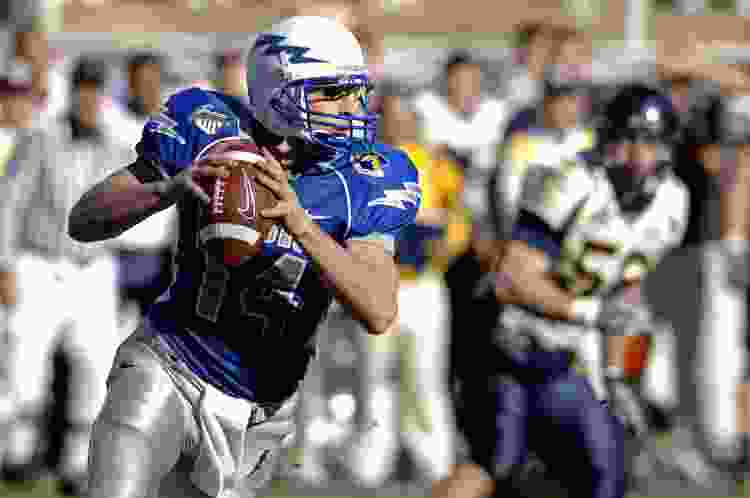 Book a Local Food Tour Now
Explore your city's best bites, esteemed eateries and hidden gems with a top-rated tour guide.
16. Play Laser Tag
If you want to get active, laser tag is a great 21st birthday party idea. It's ideal for large groups and doesn't require any special skills or equipment — just a willingness to play along. Once you're finished, refuel your energy from all that running around with some pizza at your favorite local joint.
17. See a Show
Seeing a performance is always an exciting birthday event. Whether you prefer musicals, ballet recitals, concerts or operas, there's a show that's sure to suit your birthday desires. If large-scale events are out of budget, look up community theatre productions or local gigs in your area; they tend to be cheap or sometimes even free!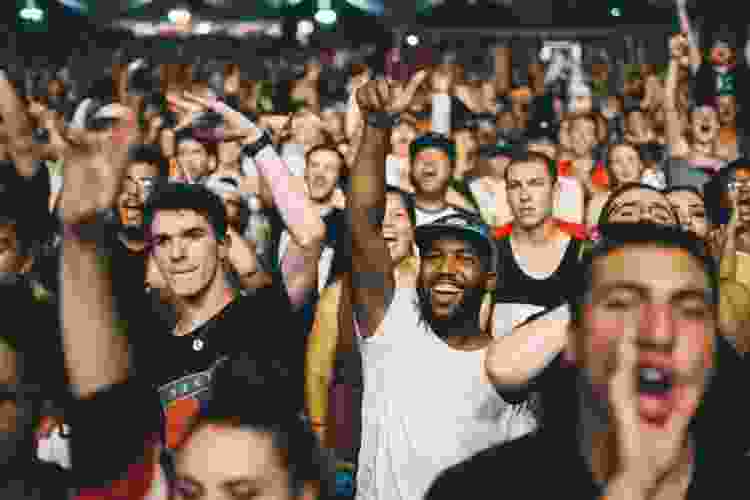 18. Do an Escape Room
Escape rooms like The Escape Game have been popular for the last few years and it's easy to see why. They encourage bonding through teamwork and problem-solving. They tend to be decorated in great detail, which adds novelty. And there are so many out there these days that the options are nearly endless. From horror rooms to Medieval rooms to spy-themed rooms, there are many to pick from for a fun 21st birthday party idea.
19. Do Karaoke
If you were born to be a star, gather your friends for a night of karaoke on your 21st birthday. There's nothing like belting out your favorite tunes with your pals by your side. And since you're 21 now, there's no harm in indulging in some liquid confidence to get you ready for the stage.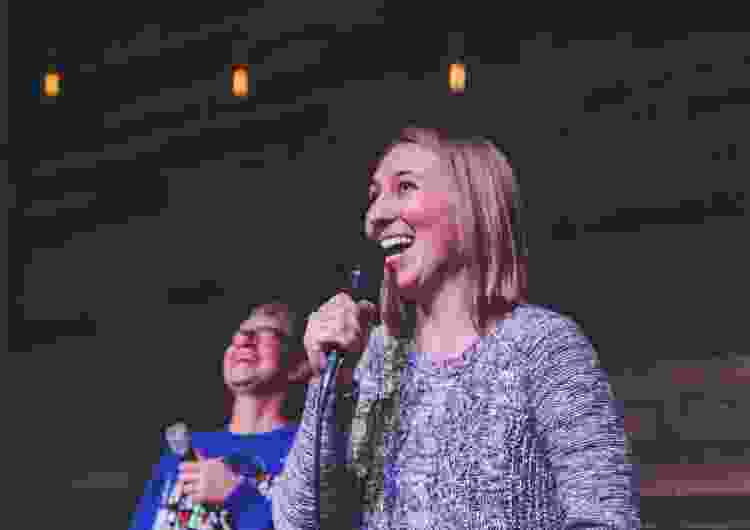 20. Organize a Scavenger Hunt
If sending your friends all over town to scout clues sounds like your idea of a good time, a scavenger hunt is a fantastic 21st birthday party idea. You can either come up with the plan yourself or find one online — there are plenty to choose from. While most scavenger hunts have one big prize at the end, you can also leave trails of smaller gifts along the way.
21. Visit a Theme Park
If you're up for a really adventurous 21st birthday party idea, take your pals to an amusement park for the day. Spending your birthday riding roller coasters, eating cotton candy and taking photos with people in costume is the perfect homage to favorite childhood pastimes.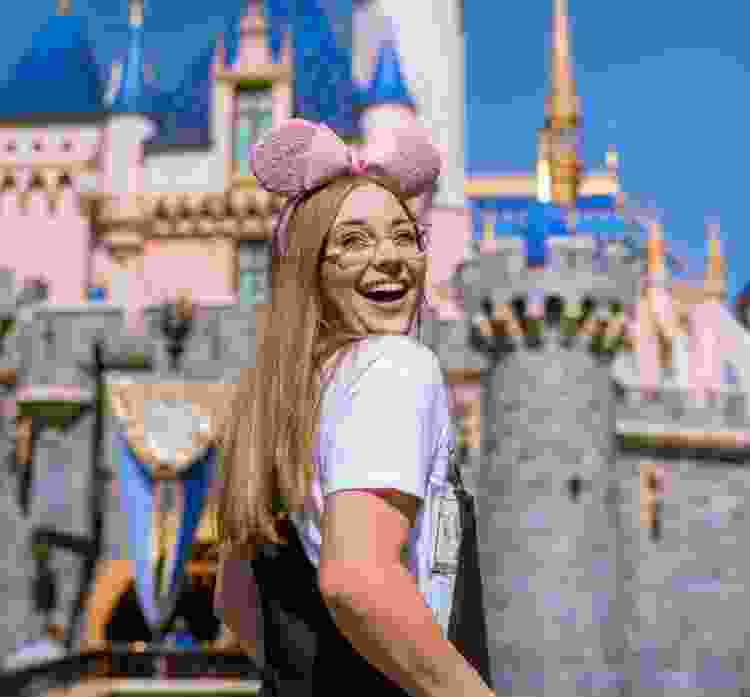 21st Birthday Party Ideas for Guys
22. Go to an Arcade or Bowling Alley
For a great 21st birthday party idea for guys, head to a local bowling alley or arcade for an afternoon filled with nostalgic games and a little friendly competition. Battle over classics such as skee ball, Pac Man and pinball and indulge in plenty of pizza and candy. Make sure to bring change to exchange for game tokens.
Book an Online Mixology Class Now
Master the art of mixology from home with live online mixology classes. Embrace your inner craft cocktail connoisseur.
23. Visit a Ropes Course
Test your mental and physical strength at a ropes course. You can conquer your fear of heights and challenge your limits. Ropes courses are fun for just a couple of people or a large party and encourage bonding as a group.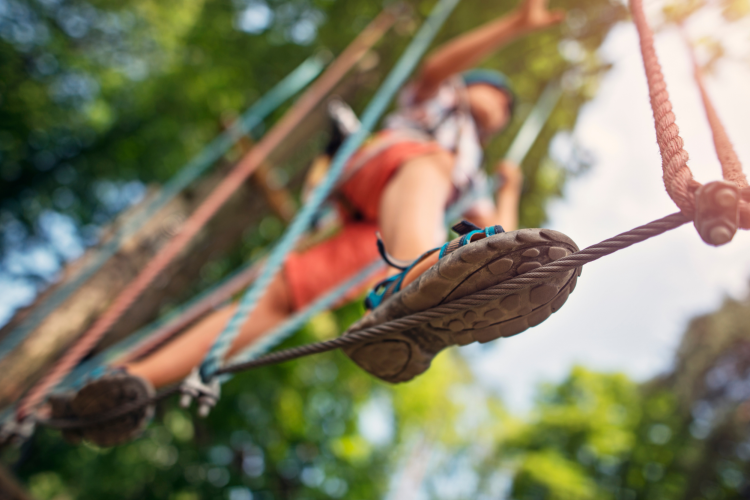 24. Try Axe Throwing
Axe throwing has grown rapidly in popularity in recent years with venues for the sport popping up across the country. For a unique 21st birthday party idea for guys, take the gang out for an axe-throwing competition. Even if you're unskilled in the sport, you'll hit the bullseye on throwing an amazing and unforgettable party.
25. Throw a Video Game Party
If you're a total gamer, plan a video game birthday party. Set up multiple TVs or computers in the same room with a variety of consoles and gaming options. Be sure to include both modern favorites as well as childhood classics. Get creative by turning some of the video games into drinking games. If you want to take the theme for this 21st birthday party idea a bit further, ask guests to arrive dressed as their favorite video game character.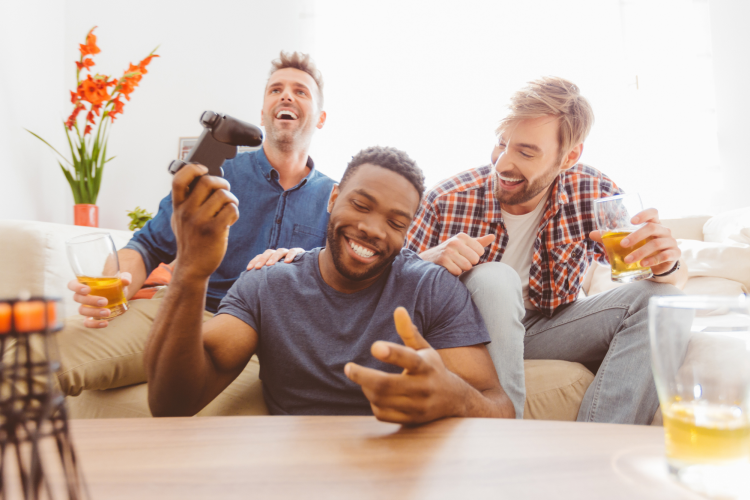 21st Birthday Party Ideas for Her
26. Play Dress Up
Spend the afternoon shopping at your favorite local thrift shops or vintage stores with your friends before heading back to your place for an evening with wine, cocktails and dressing up in your new finds. For a twist on this 21st birthday party idea, encourage your girlfriends to clean out their closets and bring a bag of clothes they don't want anymore for a clothing swap.
27. Go Rock Climbing
If you're looking for an active 21st birthday party idea for her, head to the local rock climbing gym with family or friends to take on a challenge. Whether you're an expert or a first-time climber, you can test your mental and physical skills and work together as a team.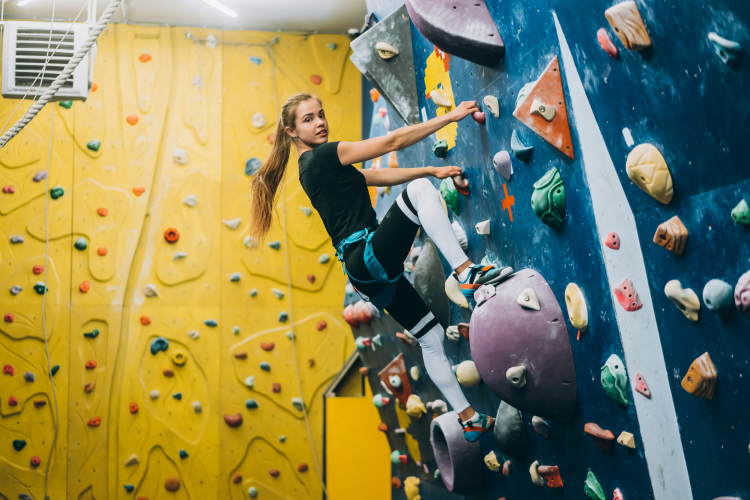 28. Throw a Tea Party
For a girly 21st birthday party idea, plan a boozy tea party with your closest friends. Set up a gorgeous spread filled with finger sandwiches, cookies and tea cakes. If the weather permits, plan for the tea party to be outside in a field or garden. Dress in your classiest outfits, and make sure to take plenty of pictures.
Book a Live Virtual Wine Tasting Now

Indulge in all things wine with the best chefs and sommeliers in the industry. Virtual wine tastings bring a taste of the vineyard home.

Book Now
29. Host a Sleepover
Nothing screams girls' night idea louder than a fun-filled sleepover. You're never too old for a slumber party, and spending the whole night partying with your girls is an amazing way to celebrate your 21st birthday. Paint your nails, slap on some face masks, catch up on gossip, play a little truth or dare and, of course, stay up way too late.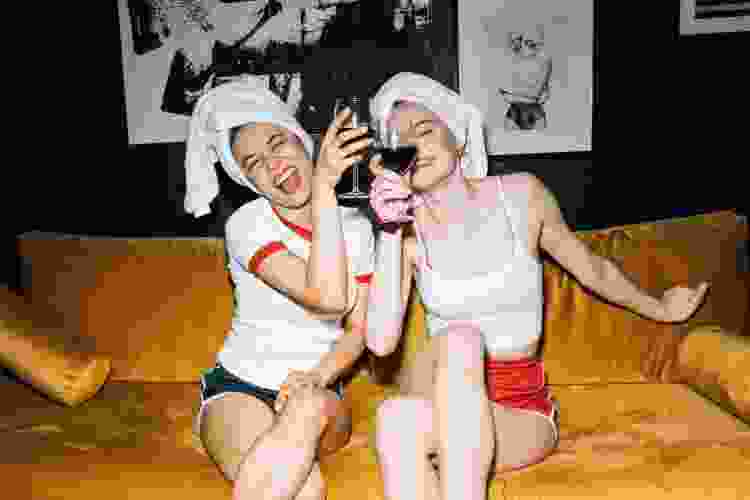 21st Birthday Party Ideas at Home
30. Host an Evening of Presentations
Ask all of your guests to prepare a short PowerPoint presentation on the subject of their choosing. Set up a presentation room and, once everyone has enjoyed a couple of drinks, have your guests present presentations. The catch is each of your guests will present someone else's presentation.
31. Throw a Themed Party
Themed parties are the best way to spice up any event and ensure your guests come dressed to impress. For a themed 21st birthday party idea, the theme should reflect the interests and personality of the birthday king or queen. Host a party that encourages guests to wear that special outfit they haven't had a place to wear to yet or host a party inspired by the culture and fashion of a certain decade such as the 90s, 70s or roaring 20s.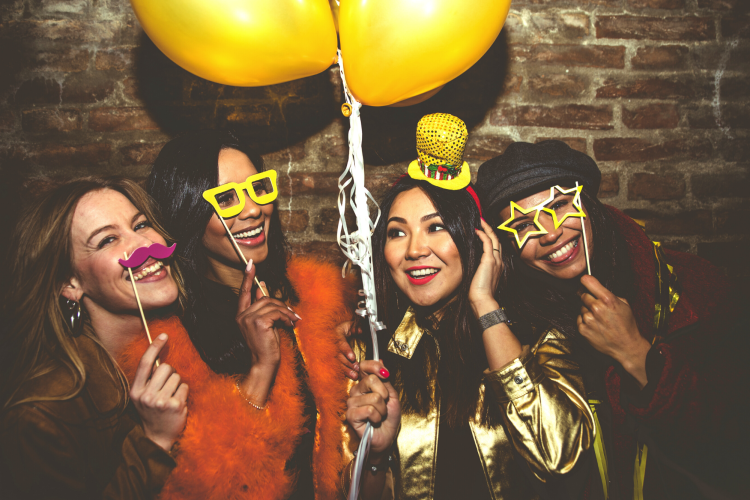 32. Host a Roast
Looking for a hilarious 21st birthday party idea? If you're feeling brave, ask all of your guests to prepare some jokes in the style of a comedy roast centered around you. Make sure there are plenty of drinks to go around and set up a special seat for yourself to relax while everyone roasts you. You can even prepare a delicious pot roast as a play on the theme.
33. Have a Game Night
Host a boozy game night for your closest friends and be sure to include some childhood favorites. You can bet over classic card games, get silly with charades and Pictionary, and test your limits with Twister. Game nights bring out the child in each of us and are guaranteed to create a fun and memorable 21st birthday party idea.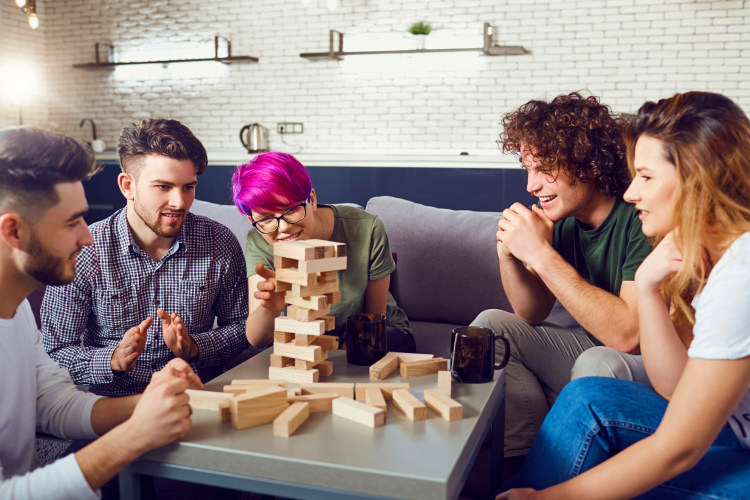 21st Birthday Party Ideas for Outdoors
34. Build a Bonfire
For a fun and outdoorsy 21st birthday party idea, plan a good, old-fashioned bonfire. If you don't have the space for a full-blown bonfire, gather around a small fire pit on your special day. Set up a s'mores tray full of marshmallows, different kinds of candy and graham crackers, and encourage guests to come prepared with their best ghost stories or campfire songs.
Join a Live Online Cooking Class Today
Your kitchen is now your own culinary classroom. Connect with chefs from around the world right from the comfort of home.
35. Take a Trip to a Drive-In Theater
Locate the nearest drive-in theater, and load the car up with blankets, lawn chairs and a radio. Be sure to arrive early to park in the best spot and set up your stuff, especially if your group will be in multiple cars. Enjoy the movie under the stars with popcorn and pretzels from the concession stand.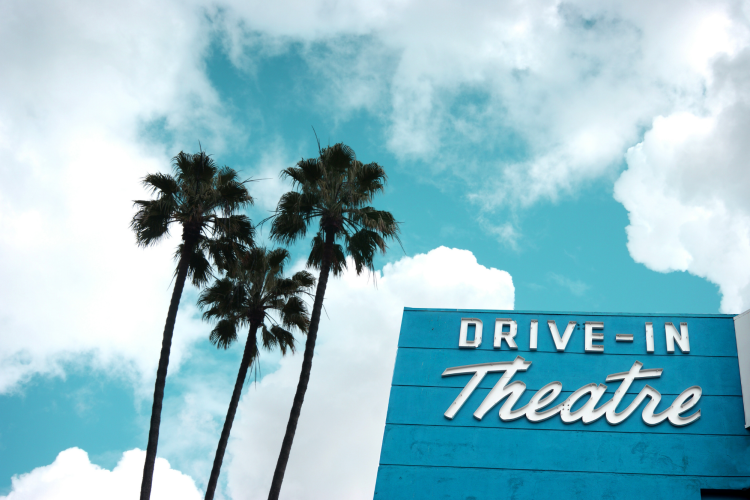 36. Host a Field Day
For an unforgettable 21st birthday party idea, host a boozy field day by gathering all your friends and separating them into color-coordinated teams before the big day. Ensure guests arrive dressed in their team colors. Create a scoring system and schedule of events including relay races, tug-of-war and more. You can also include some drinking games such as beer pong and flip cup.
37. Take Surf Lessons
If you're looking for a unique 21st birthday party idea and hoping to learn something new, schedule surf lessons for yourself and your closest friends. Maybe you'll discover a hidden talent or end up with a mouthful of saltwater. Either way, you'll be sure to remember the special day.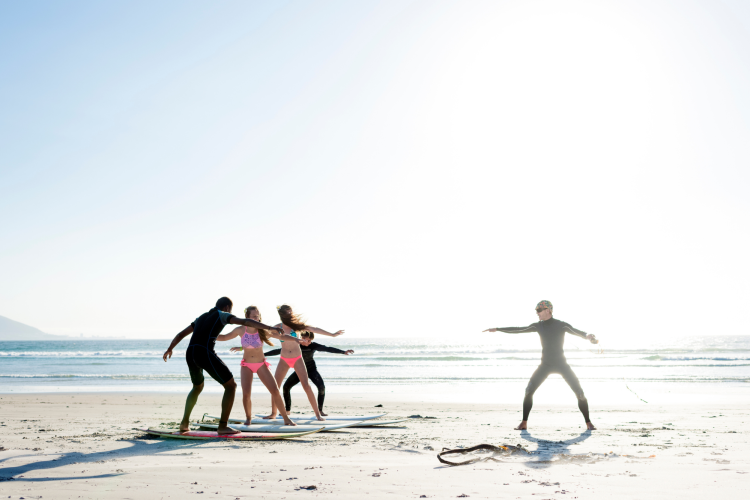 Join 200,000+ Culinary Enthusiasts
Exclusive deals, recipes, cookbooks, and our best tips for home cooks — free and straight to your inbox. PLUS: 500 Rewards Points.
21st birthdays deserve to be memorable. Which of these party ideas would you love to do on your special day?
For even more fun ways to spend your 21st birthday, check out other experiences on Cozymeal happening in a city near you.