27 Fun 21st Birthday Gift Ideas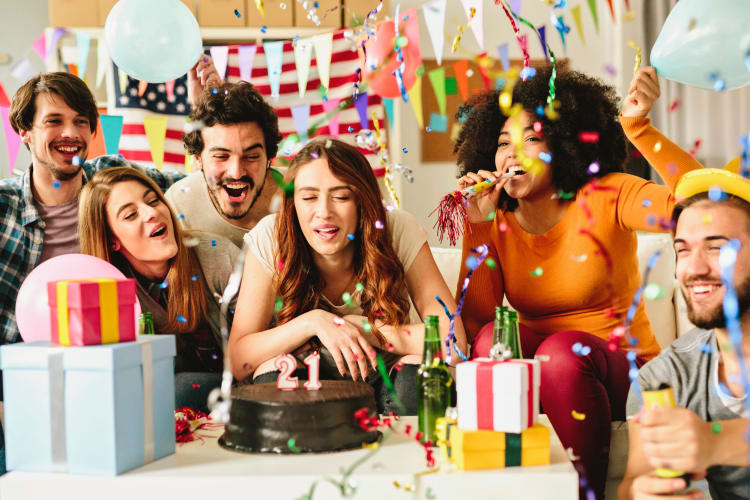 Our editorial team recommends the best products through independent research, selection and careful review. If you make a purchase through one of our affiliate links, we may earn a commission. Prices are subject to change.
Turning 21 is an important event worth celebrating with family, friends, a great party and some amazing 21st birthday gift ideas. Your early twenties mark coming into adulthood, and, of course, turning 21 means being able to legally drink. While many 21st birthday gift ideas center around booze, there are many other great gifts that 21-year-olds will love.
Whether you're looking for 21st birthday gift ideas for your child, best friend, sibling or significant other, this guide has you covered with awesome presents for party-goers, bookworms, nature lovers and more.
Jump to Section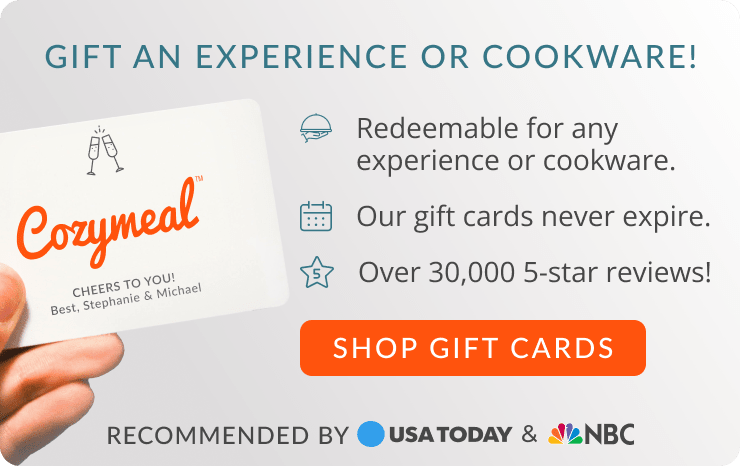 21st Birthday Gift Ideas for Her
1. Cooking Classes
Browse chef-led cooking classes near you for a unique 21st birthday gift idea. Whether she's been cooking since she was a little girl or needs to learn the basics, a cooking class will help her master new skills in the kitchen. There are cooking classes in DC, cooking classes in New Orleans and many more cities across the country.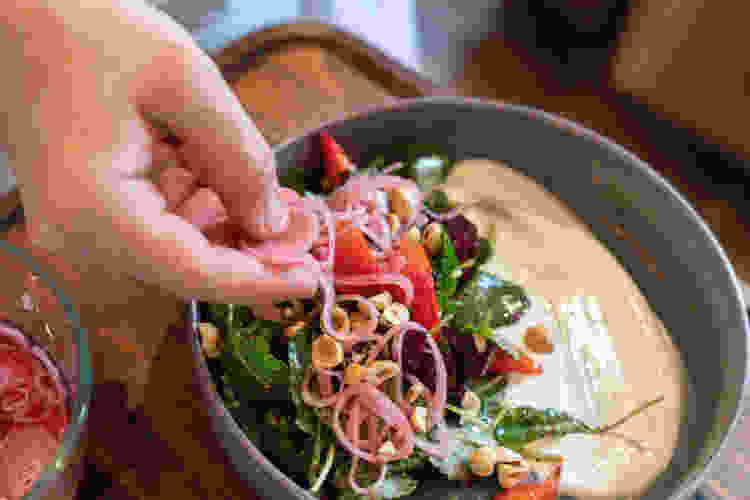 Gift an Online Mixology Experience

Raise a toast to the perfect gift. Enjoy craft cocktails, bartending basics and more taught by five-star mixologists.

Shop Now
2. Private Chef Experience
For a truly unique birthday gift, treat her to an indulgent and extra special evening with a private chef for herself and her closest friends or significant other. Check out private chefs near you for a menu featured around her favorite cuisine. Private chefs handle everything from menu planning to grocery shopping to kitchen clean-up. There are private chefs in Los Angeles, private chefs in Chicago and more.
3. Virtual Wine Tastings
Virtual wine tastings are a creative 21st birthday gift idea for her if she's interested in wine. Now that she can legally drink, she'll enjoy participating in a tasting where she can try different wines, discover which varietals she loves and learn more about pairings.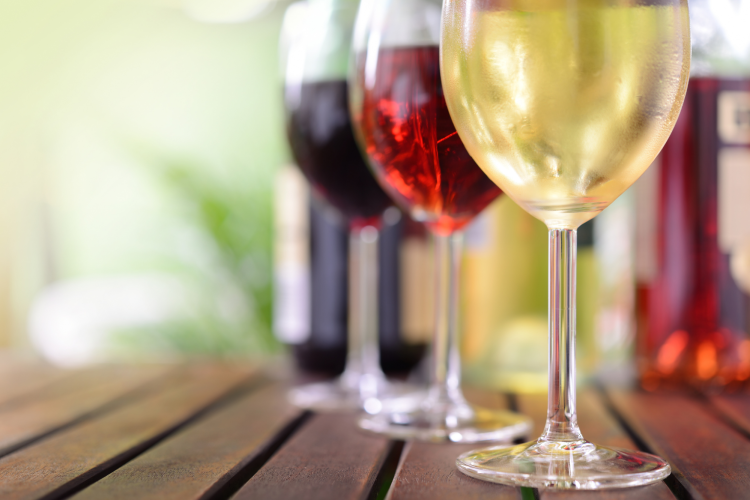 4. Foodie Gift Card
If you're struggling to pick just one idea from these 21st birthday gift ideas and want to give a gift that centers around an experience or food and wine, a Foodie gift card is an excellent option that never expires. Gift cards can be used toward any foodie experience including cooking classes, food tours and more — plus any cookware or bakeware in the Cozymeal Shop.
5. Online Mixology Classes
Looking for a fun 21st birthday party idea that doesn't involve a bar? Bring the bar to her! Whether she'll be taking full advantage of the freedom to drink alcohol or enjoys making delicious mocktails, online mixology classes are a fun way to learn craft cocktil recipes from master bartenders. Pair the gift with a cocktail shaker (like the True Vista 14 oz Measured Cocktail Shaker) for the ultimate package.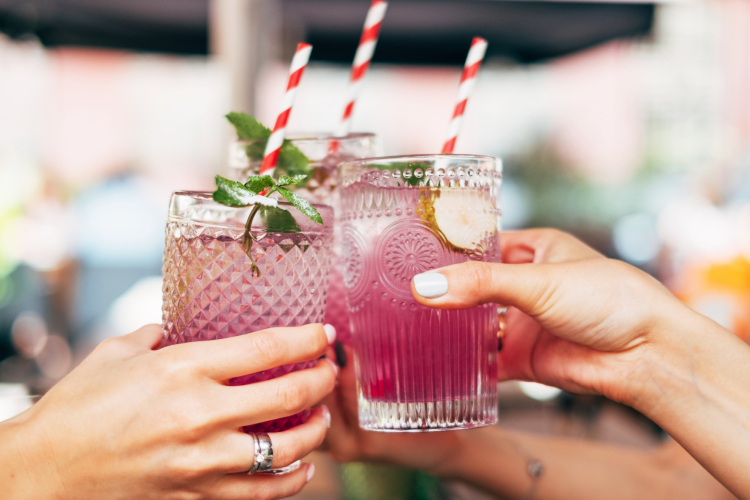 6. Zwilling Enfinigy Personal Blender
The Zwilling Enfinigy Personal Blender is the 21st birthday gift idea that she'll use regularly. With this tool, she can make smoothies and protein shakes in minutes or whip up some amazing pina coladas and strawberry daiquiris.
7. Cuisinart Air Fryer
Air fryers have been a hot topic lately and for good reason. They're versatile, easy to use and result in delicious dishes every time. The Cuisinart Air Fryer is an amazing gift for any young person. Simply season meats or vegetables and toss them in the appliance for quick, flavorful meals.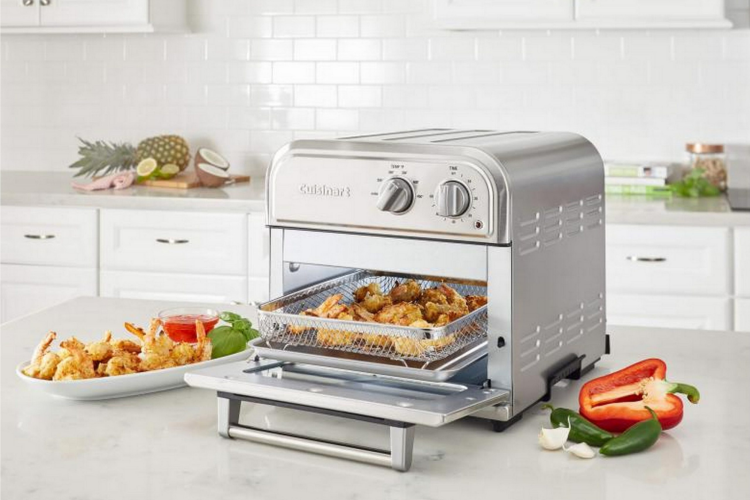 8. 101 Secrets For Your Twenties
If you're looking for 21st birthday gift ideas for your daughter, check out 101 Secrets for Your Twenties. In this listicle-style book, the author outlines pages upon pages of valuable advice to help guide young people along their journey into adulthood.
Gift a Virtual Wine Tasting Now
The ultimate gourmet gift for any wine lover on your list. Virtual wine tastings bring a virtual vineyard experience right to you.
9. 22nd Year Journal
For a sentimental gift for the 21-year-old in your life, create a journal for her 22nd year of life filled with your own personal advice. Select a notebook or journal with at least 365 pages so she can return to it daily for the year that she's 21. Then scatter quotes you love, tidbits of advice and even stickers or doodles throughout the journal for a personal touch.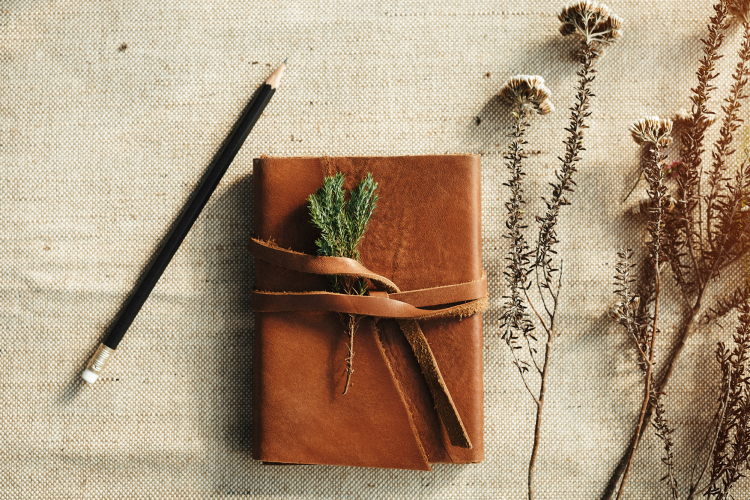 10. Handmade Coupons
If you plan on celebrating her birthday together in person, consider making a coupon book filled with slips of papers she can exchange for things you'd like to treat her to on or around her special day. This could include coupons for fancy cocktails, shots at the bar, birthday dinner for two, dessert from her favorite bakery and more.
11. Personalized Shot Glass
Give her a personalized shot glass that she'll always have as a keepsake to remember her special day. If your budget allows, pair this glass with a bottle of her favorite liquor.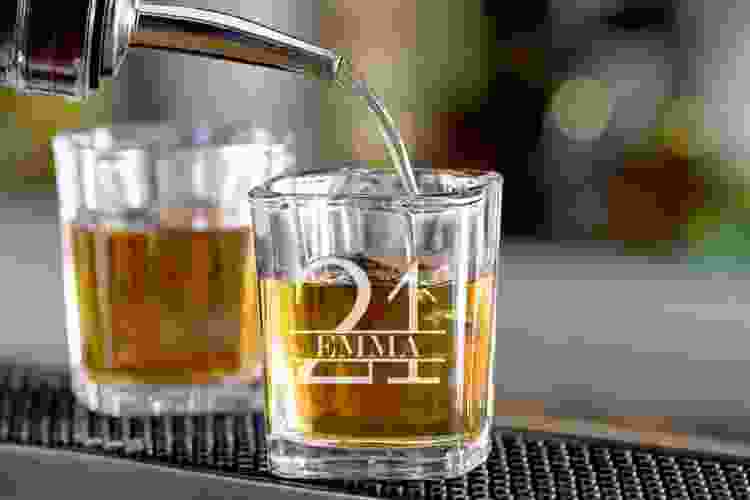 12. Cozy Basket
For a creative 21st birthday gift idea for her, put together a cozy basket. Purchase a basket or bin that matches her style and fill it with candles, soft blankets, fuzzy socks and more. You can even add a bottle of wine for a final touch.
13. Custom Reusable Water Bottle
A custom reusable water bottle is the gift she'll use daily whether she's hitting the gym, going to class or nursing a hangover. This bottle keeps water chilled and is personalized with her name so she'll never lose it.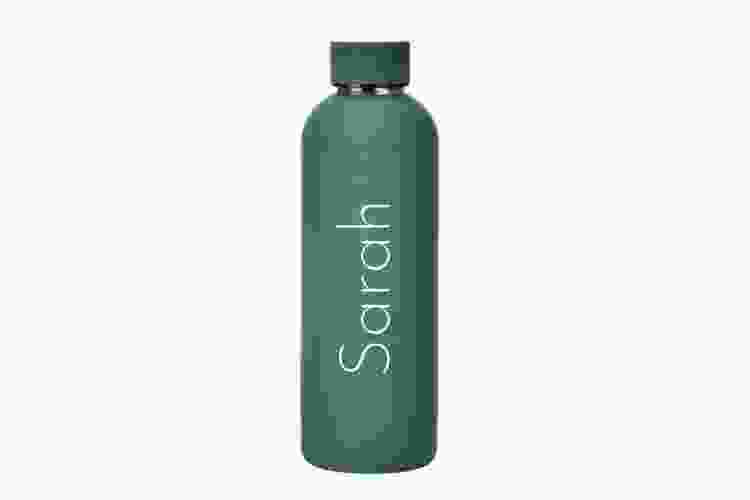 14. Hangover Basket
Get creative by crafting her a hangover basket. Fill a basket (or a mini trash can) with everything she'll need the morning after partying. Include items such as Advil, sports drinks, Bandaids, water bottles, breath mints, a stain remover pen, some of her favorite snacks and more.
15. Birthstone Necklace
This birthstone necklace is the perfect dainty gift with a personal touch. It displays her birthstone and her first initial. You can purchase this with a silver or gold chain to match her style preference.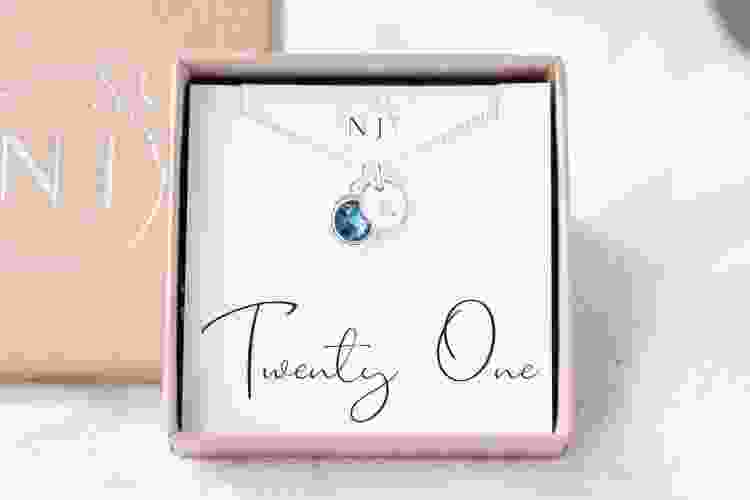 16. Record Player
Vinyl records have come back in style and produce amazing sound quality. A great 21st birthday gift idea for any music lover is a vinyl record player in her favorite color. If she already has a record player, find her a new record of one of her favorite albums for a present she'll cherish.
Gift a Local Food Tour Now
The perfect gift for every gastronomist. Discover an abundance of culture and culinary delights with a five-star local guide.
17. Instant Camera
For a unique 21st birthday gift idea, give the birthday girl an instant camera that produces mini prints in seconds. She'll have a blast taking pictures with her friends and can keep the photos to decorate her bedroom.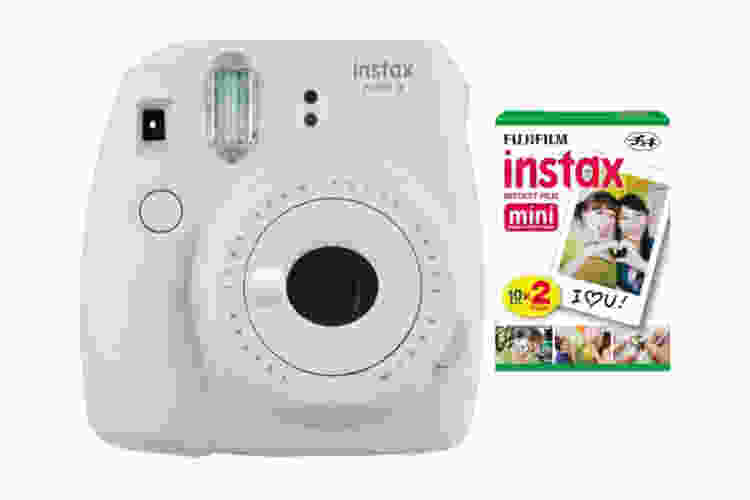 21st Birthday Gift Ideas for Him
18. Food Tours
For a creative 21st birthday gift idea for him, check out food tours near you. Food tours are a unique and fun way to explore a city and try some delicious dishes. There are food tours in Milwaukee, food tours in Seattle and beyond, each led by one of the city's best local guides.
19. Online Cooking Classes
Online cooking classes are a fantastic gift for the 21-year-old who loves to cook or could use some guidance in the kitchen. Whether he wants to learn advanced techniques or get a handle on the basics, there's a virtual class perfect for him. These also make a fun virtual birthday party idea for a long-distance group!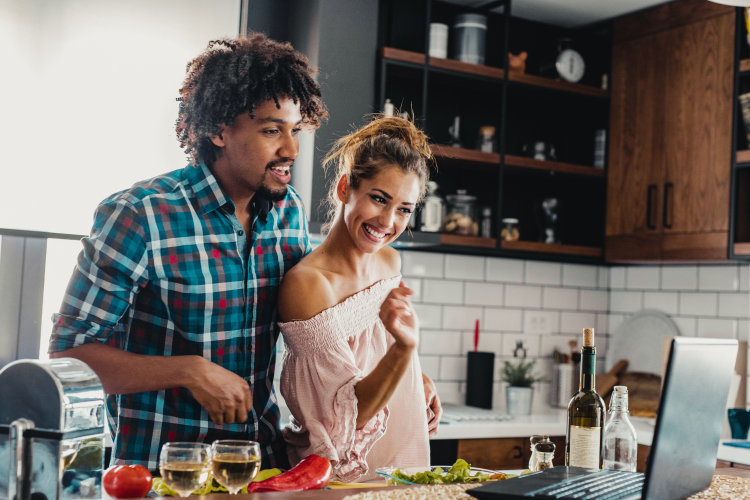 20. Concert Tickets
Explore concerts in his city for a creative 21st birthday gift idea for him. Whether he prefers hip-hop or rock music, he'll have the time of his life seeing his favorite artist or band on stage. You can get two tickets to join him or give him tickets to go solo or take a friend.
21. Flask
This flask is sleek, stylish and can be customized with his initials for a personal touch. He can use this for discrete transport of his personal stash of spirits for parties or cherish it as a keepsake.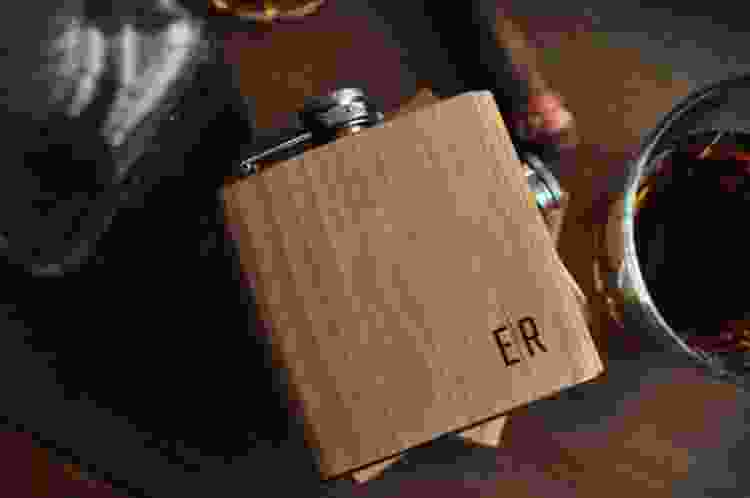 22. Drinking Game
For a fun 21st birthday gift idea, pick out a drinking game he can play on his birthday and any game night after. For example, Do or Drink is a card set full of fun and outrageous dares.
Gourmet Cooking Classes Near You
Take your culinary skills to new levels with guidance from five-star chefs.
23. Breakfast Sandwich Maker
Whether he's cooking breakfast or making a midnight snack, he'll love this breakfast sandwich maker that makes a perfect ham, egg and cheese everytime. This appliance is a fantastic gift for the guy who hasn't mastered his kitchen skills yet.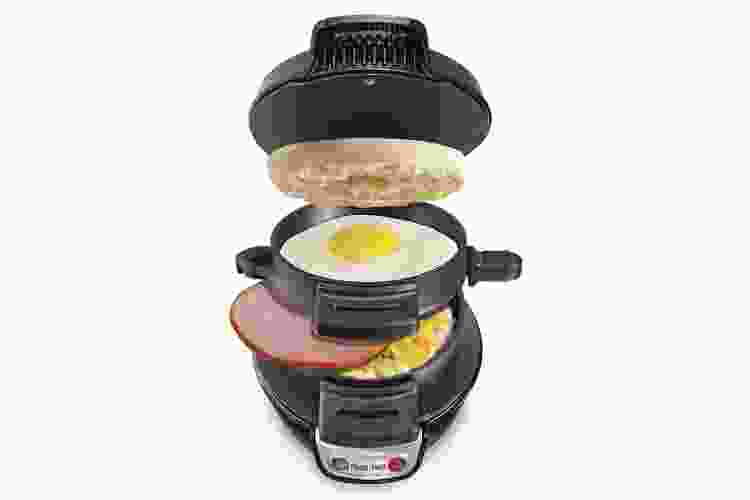 24. 21 Mini Bottles
For a creative 21st birthday gift idea, collect 21 mini bottles of liquor. He'll have plenty of booze to celebrate and be able to try different spirits to discover his favorites.
25. Hammock
This hammock is an excellent gift for any outdoorsy guy in your life. He'll love taking his hammock to parks and hiking trails and hanging out while he enjoys nature. This hammock comes with tree straps and is available in many different colors.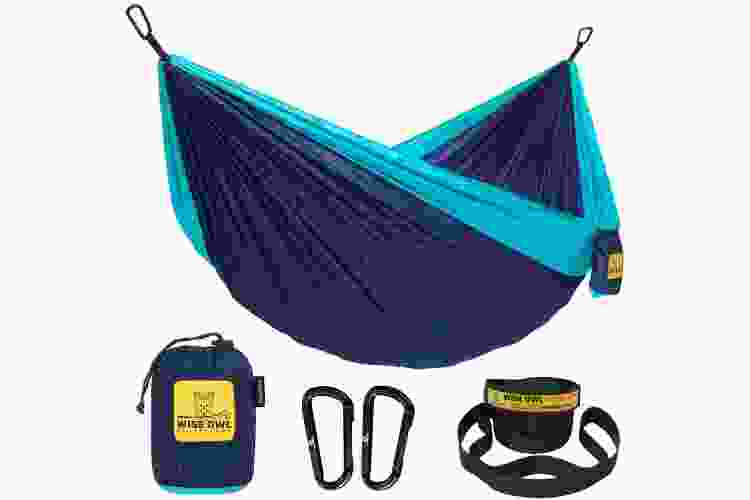 26. Custom Koozie
For a funny yet useful gift, check out these custom koozies. Select your color then personalize it with a photo of the birthday boy's face. It will keep his drink chilled and his hand comfortable while he drinks and serve as a fun reminder of his 21st birthday.
27. GoPro Camera
If he loves hiking, exploring and adventure sports, he'll adore this GoPro camera that is waterproof, compact and perfect for capturing every amazing moment along his journey.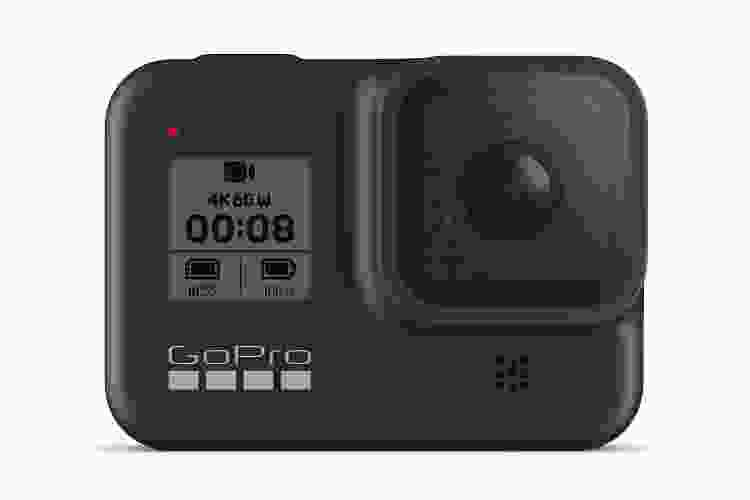 Join 200,000+ Culinary Enthusiasts
Exclusive deals, recipes, cookbooks, and our best tips for home cooks — free and straight to your inbox. PLUS: 500 Rewards Points.
Now that you've discovered some amazing 21st birthday gift ideas, it's time to party and celebrate the twenty-something in your life!
For even more fantastic 21st birthday gift ideas, check out other experiences happening on Cozymeal.