31 Fun Girls Weekend Ideas for Your Next Getaway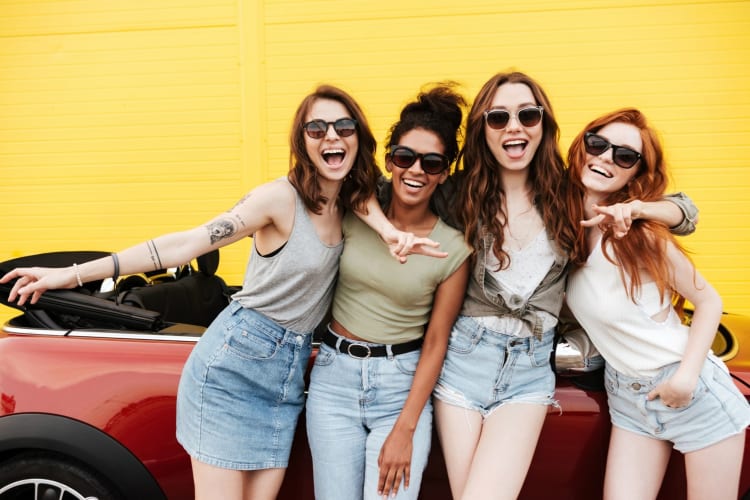 Planning some fun girls weekend ideas? Get creative and try out something new for your next adventure. While simply spending time together is the best part of a weekend with the girls, adding some fresh activities into the mix can create lasting memories.
Read on for a list of 31 fun girls weekend ideas perfect for your next getaway, from foodie activities to sweet little gifts for your best friends.
Jump to Section
GET UP TO $50 IN COZYMEAL
CASH™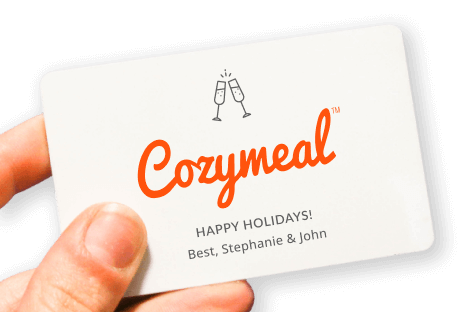 GET UP TO $50 IN COZYMEAL
CASH™
$100 or more, get $10 Cozymeal Cash™
$250 or more, get $25 Cozymeal Cash™
$500 or more, get $50 Cozymeal Cash™
Foodie Girls Weekend Ideas
1. Take a Cooking Class
Find cooking classes near you and learn to cook a meal from a world-class chef for your girls day idea. From cooking classes in NYC to cooking classes in Miami, there are hundreds of cooking classes hosted by talented chefs in your area to try. If you'd rather stay home or connect virtually with a long-distance group, your crew can experience a live, fully interactive class with online cooking classes.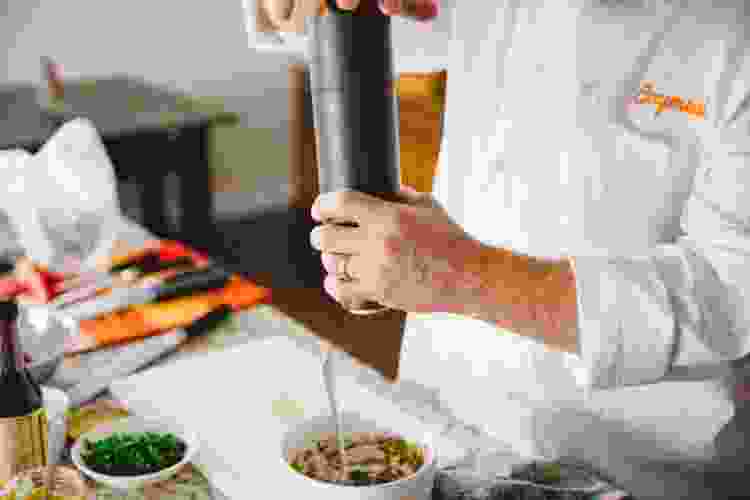 Gourmet Cooking Classes Near You

Take your culinary skills to new levels with guidance from five-star chefs.

Book Now
2. Hire a Private Chef
You and your girls deserve a treat on your girls weekend getaway — hire a private chef and don't lift a finger in the kitchen all evening! There are private chefs near you available to shop, travel to you and cook a five-star meal right in your own kitchen, from private chefs in Houston to private chefs in Los Angeles and more. They even provide the kitchen cleanup at the end of the night for a true restaurant-worthy experience.
3. Take a Food Tour
Experience the culinary culture of your city by taking a food tour on your girls weekend. Food tours are led by expert guides who take your group to the city's hot spots for unique bites. You'll also learn fun tidbits about the restaurants you visit and the city itself. You can stay local and find food tours near you, or if you're on a girls weekend getaway try food tours in San Francisco, food tours in Boston and beyond.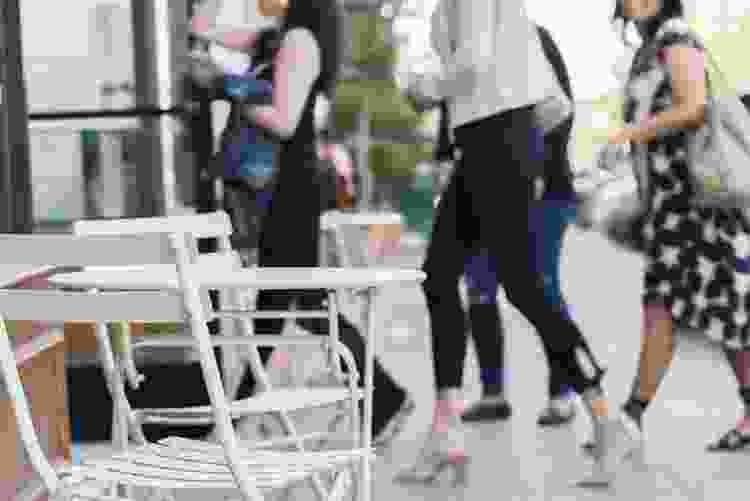 4. Have a Progressive Dinner
This girls weekend idea lets you skip having to pick just one restaurant; have a progressive dinner and visit a few restaurants over the course of your evening! Visit a tapas bar for appetizers and drinks, then head to your group's favorite restaurant for dinner. Finish out the meal by visiting a decadent dessert spot.
5. Fondue Night
Whether you prefer sweet or salty, a fondue night is a whimsical girls weekend idea. Appease all appetites by filling up one of the best fondue pots with chocolate or cheese, and plenty of small bites to dip into each.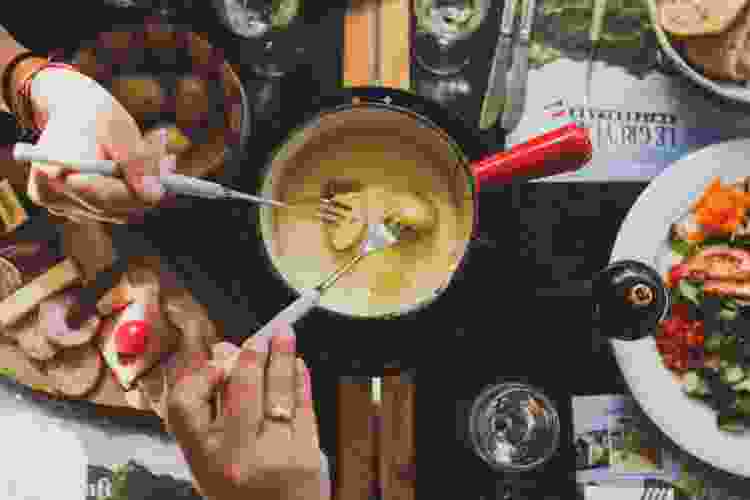 6. Enjoy a Charcuterie Board
Build a charcuterie board together for a fun girls weekend idea. Each person gets to pick her favorite cheese, jams and crackers to add to the board. Don't forget to bring wine and then relax and enjoy as you talk the night away!
Book a Local Food Tour Now
Explore your city's best bites, esteemed eateries and hidden gems with a top-rated tour guide.
Virtual Girls Weekend Ideas
7. Have a Virtual Happy Hour
If you and your girls need to meet virtually for a girls weekend, try having a virtual happy hour together. Enjoy simple wine or beer, or learn to make fun cocktails together through online mixology classes led by master mixologists and bartenders.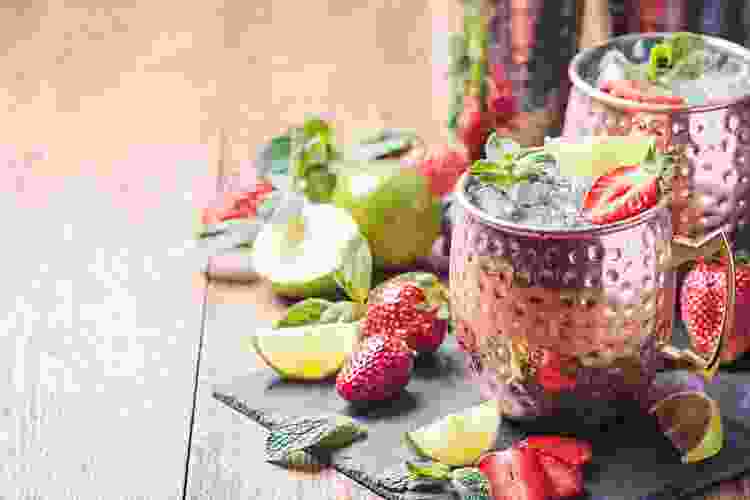 8. Have a Virtual Brunch
Brunch with the girls without leaving the house? Sounds like a dream! Zoom with the girls over brunch for this virtual girls weekend idea. Make yourself a plate of waffles, a mimosa (or two) and then, together, learn to make the perfect latte at home by attending an online coffee class led by a professional barista.
9. Enjoy a Virtual Tasting Class
If everyone can't make it to girls weekend, see if they can call into a virtual tasting class over Zoom for a girls weekend idea you can all enjoy together. Learn the ins and outs of whisky tasting during a virtual whiskey tasting, or hone your wine tasting palate with a virtual wine tasting.
Girls Weekend Getaway Ideas
10. Visit a National Park
If you're looking for outdoorsy girls weekend trip ideas, visiting a national park should be at the top of your list. There are stunning national parks in almost every state, from the towering peaks of Rocky Mountain National Park in Colorado to the seaside views of Acadia National Park in Maine.
11. Go Skiing
Hit the slopes on your girls trip idea! Skiing is the perfect way to enjoy fresh air, beautiful views and a bit of a challenge as you spend time with your girlfriends during the winter months. The cozy cabin and warm drinks you have to look forward to at the end of the day are just icing on the cake.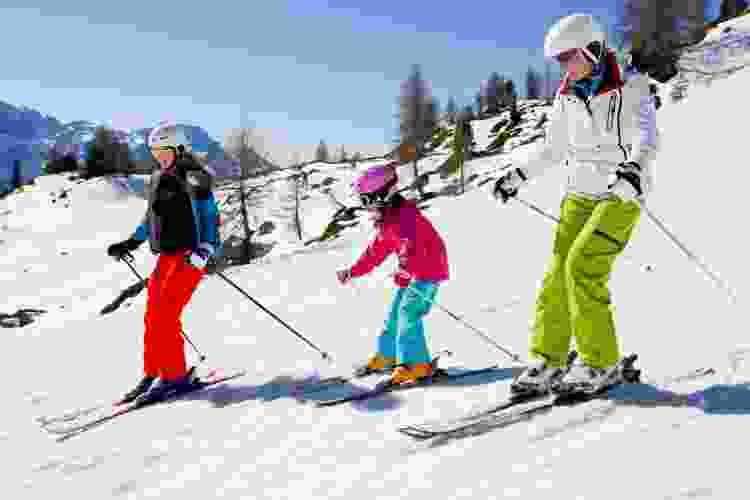 12. Go Glamping
Enjoy the great outdoors without getting too outdoorsy by going glamping for your girls weekend getaway idea. "Glamping" means fancy camping — no tents here. Book a cozy yurt or snuggle up in a cabin together for the weekend, and you'll get to enjoy the views without having to sleep on the ground.
Join a Live Online Cooking Class Today
Your kitchen is now your own culinary classroom. Connect with chefs from around the world right from the comfort of home.
13. Visit a New-to-You City
For a fun girls' trip idea, try a visit to a city that no one in your group has visited before on your next girls weekend getaway! You'll get to experience the wonder and excitement of exploring a completely new city together as you try new restaurants, sightsee and more.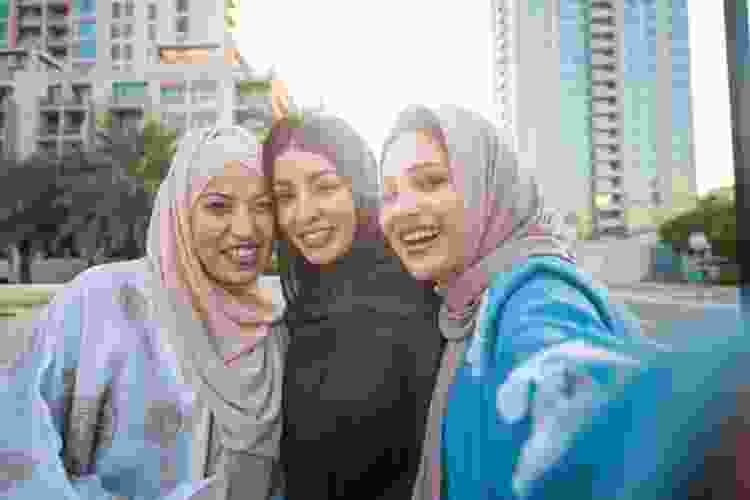 14. Go on a Beach Trip
This classic girls weekend trip idea is classic for a reason — a beach trip is relaxing, simple and so pleasant. Feel the spray of the sea and the warm sun on your skin as you relax on the beach with your besties.
Girls Weekend Gift Ideas
15. Subscription Box
Sign your girlfriends up for a subscription box for a girls weekend gift idea that keeps on giving. For caffeine addicts, try a coffee subscription box that sends fresh beans every month. Plant lovers will adore a subscription to The Sill, which sends them a new plant to tend to each month. And FabFitFun boxes are the perfect option for girls who are always on the hunt for the next trend.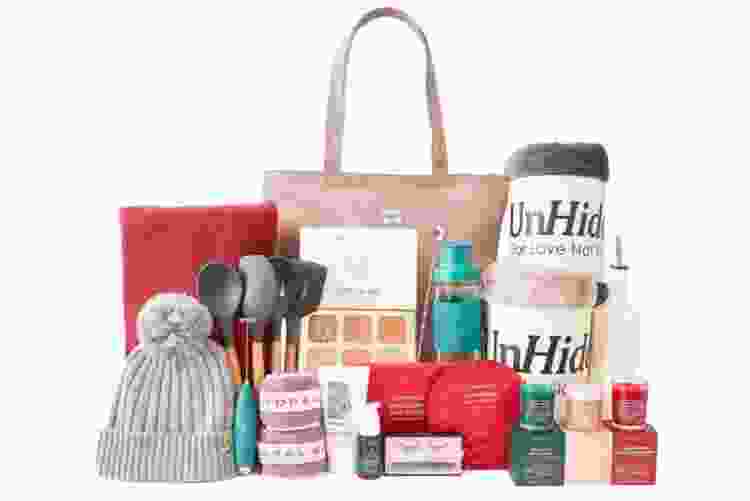 16. A Small Plant
Who doesn't love a little plant friend to sit on a sunny windowsill? Gift your girls a small plant on your girls weekend together. Green plants like succulents or pothos are low maintenance yet beautiful plants to gift. Make it a gift exchange by asking each girl to bring a plant to give to a friend.
17. A Bottle of Wine
You can't go wrong gifting a bottle of wine for a simple girls weekend gift idea. Just pick up a few bottles of wine your friends love, tie bows on them and voilà — a perfect girls' weekend gift!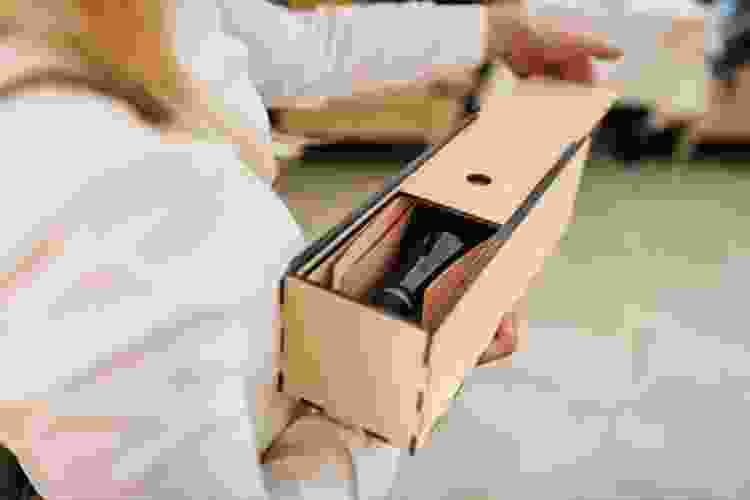 18. A Friendship Bracelet
Go old school and gift your girls friendship bracelets. Keep it whimsical and hand-make bead bracelets, or go for a more refined look and pick up a few simple, beautiful matching bracelets for your crew to wear.
Creative Girls Weekend Ideas
19. Go Thrifting
Get into the thrill of the hunt and find amazing vintage pieces by visiting a thrift store during your girls weekend. You and your friends will be able to help one another pick out the best items in the thrift store to complete your closets and enjoy a cheap girls weekend idea.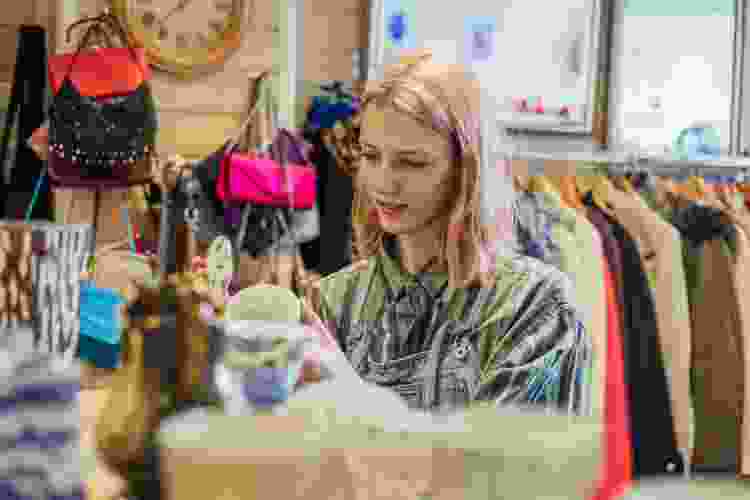 20. Go to an Art Fair
See if there is an art fair or gallery opening in town and enjoy a few hours soaking in the culture for this artistic girls night idea.
Book an Online Mixology Class Now
Master the art of mixology from home with live online mixology classes. Embrace your inner craft cocktail connoisseur.
21. Take a Pottery Class
Get your hands dirty in a pottery class for a unique girls weekend idea. Visit a local ceramics studio for a lesson in how to throw bowls, plates and more. You'll likely get to leave with your hand-crafted pottery, too!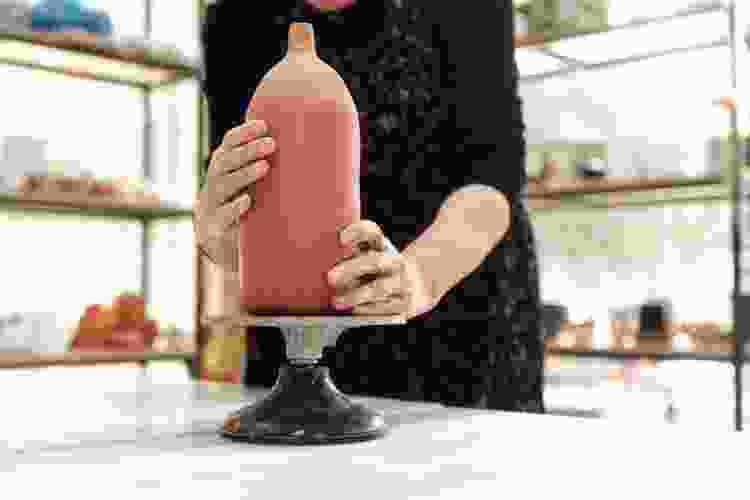 22. DIY Crafting Night
Are your girls crafty types? If you are looking for girls weekend craft ideas, ask everyone to bring an unfinished project like knitting, crochet or scrapbooking (anything hands-on!) to your girls weekend and spend the day working on your projects together. Or, plan a craft to do together like making candles or flower arrangements.
23. Take a Paint and Sip Class
Sip on wine (or your drink of choice) while you paint under the guidance of an experienced instructor during a paint and sip class. You and your girlfriends will be able to catch up while participating in a relaxing evening painting and enjoying a glass of wine.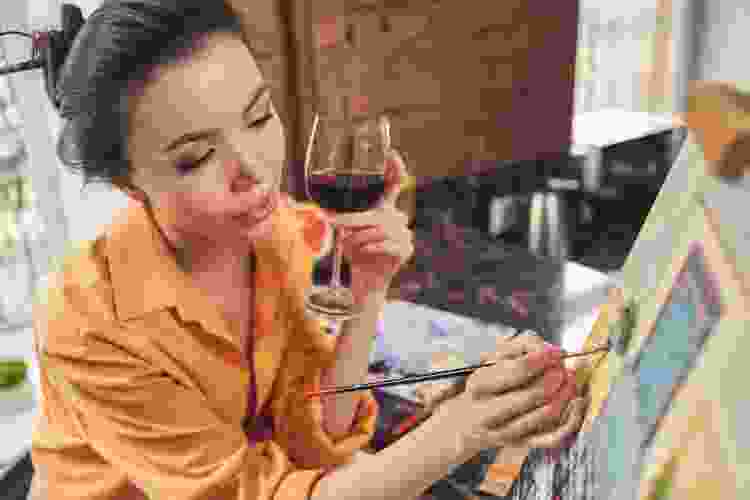 Adventurous Girls Weekend Ideas
24. Go on a Bike Ride
Whether you prefer a bustling bike ride around the city streets or a breezy ride through the countryside, try going on a long bike ride during your girls weekend. This girls day idea is perfect for friends who love to be outdoors and get active together, and it's a cheap girls weekend idea.
25. Go Hiking
Summit a peak together, take in a sweeping view or simply enjoy a walk in the woods by going hiking for your girls weekend idea. Pack a picnic or plenty of snacks to keep everyone happy on your trek!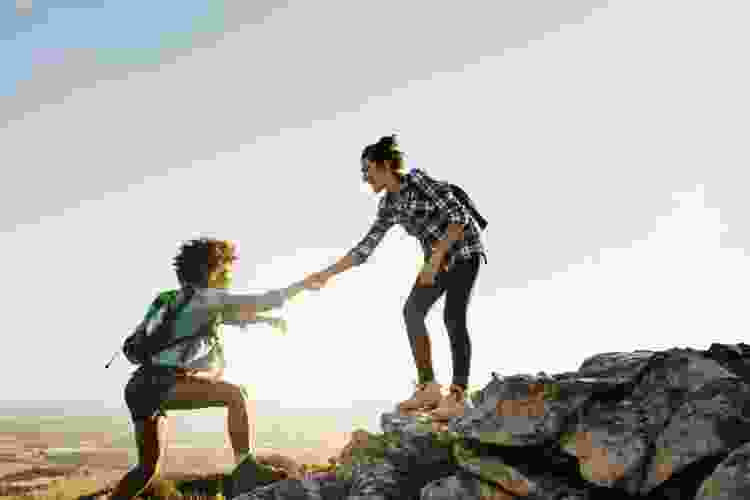 26. Try Paddleboarding
If your girls weekend falls in the warmer months, try stand-up paddleboarding for a fun girls weekend idea! This adventurous activity is actually easier to get a hang of than you'd think.
27. Go to an Arboretum
Enjoy the manicured garden beds of your local arboretum on your girls weekend. Stroll through rows of flowers, have a picnic under the trees and don't miss any special exhibits there may be going on.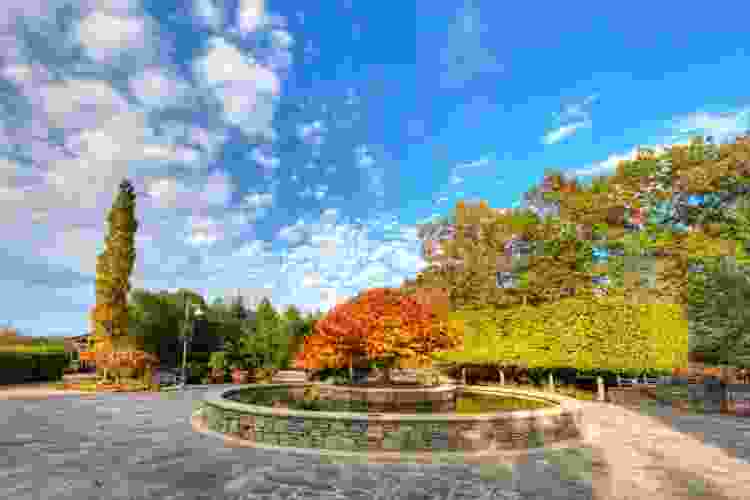 Fun Girls Weekend Ideas
28. Have a Game Night
Tap into your friend group's competitive side by having a game night during your girls weekend. Whether your friends prefer classic board games, video games or party games, this girls weekend idea is sure to create a lively evening.
Book a World-Class Private Chef Now
Five-star fine dining from the comfort of home. Find your favorite private chef experience starting at $59/person.
29. Go to a Concert
Book tickets to see your and your girlfriends' favorite band live in concert for an unforgettable girls weekend idea or bachelorette party idea.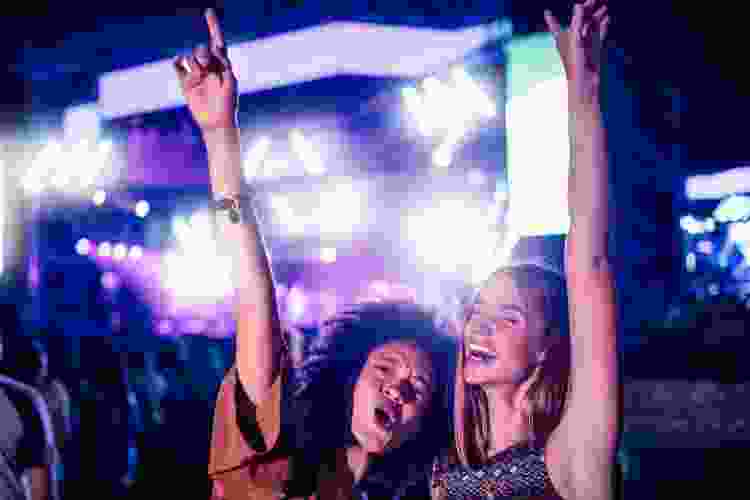 30. Get Dressed Up
Pick a theme (70s, western or Harry Potter, for example) then ask everyone to get decked out according to the theme for a unique girls weekend idea. Keep the theme going all night long with your music, food and entertainment selections!
31. Catch a Drive-In Movie
Carpool to the local drive-in movie theater to catch a show under the stars for a fun girls weekend idea. You can stay in your cars to watch the show, or pile up on blankets on the ground to watch the movie together.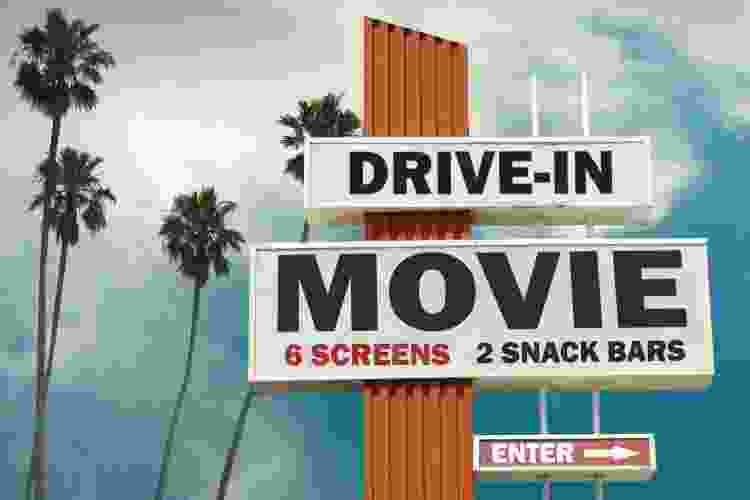 Join 200,000+ Culinary Enthusiasts
Exclusive deals, recipes, cookbooks, and our best tips for home cooks — free and straight to your inbox. PLUS: 500 Rewards Points.
Now that you have a long list of girls weekend ideas, it's time to get planning! Whatever you do, remember that while activities can help create memories, in the end, the purpose of the weekend is the valuable time you spend together and the memories you make.
For even more fun girls weekend inspiration, check out other experiences happening on Cozymeal.