37 Meaningful Thank You Gifts to Show Appreciation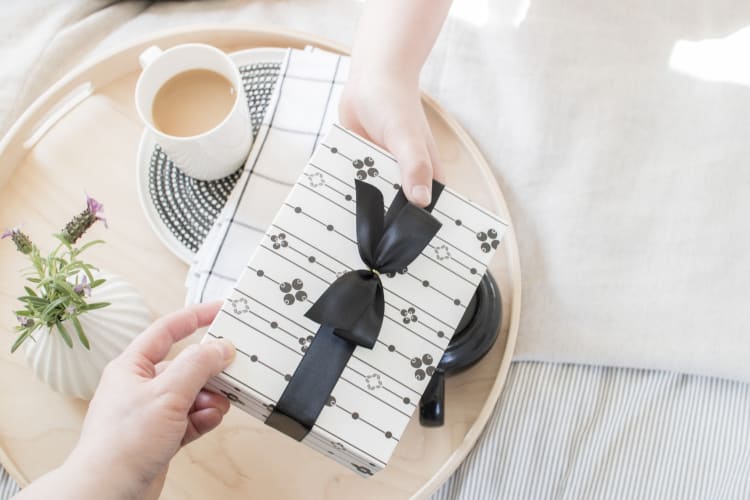 Our editorial team recommends the best products through independent research, selection and careful review. If you make a purchase through one of our affiliate links, we may earn a commission. Prices are subject to change.
Are you looking for thank you gifts for a friend, coworker or neighbor? Maybe they've shared meals, fixed leaky faucets, offered rides to work, thrown a stellar baby shower or watered your plants and watched your pets while you were on vacation. A small but meaningful gift is an excellent way to show your appreciation.
When you're looking for more than just a simple thank you card, and you know the recipient won't accept cash, read through these ideas to come up with a much-loved thank you gift. We've designed this list to cover all sorts of occasions, recipients and budgets.
Jump to Section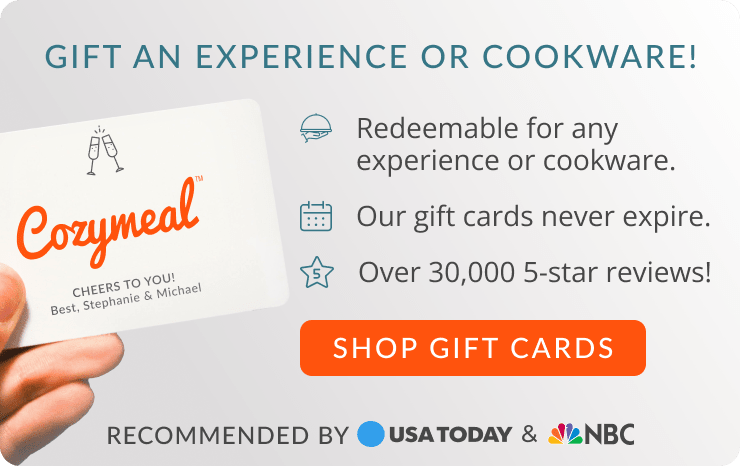 Thank You Gifts for Women
1. Cooking Classes
Women who whisk, stir and fry will love the unique gift of a cooking class. She can explore the culinary world of French, Italian or Cuban cuisines while getting tips and techniques from world-class gourmet chefs. From cooking classes in Dallas to cooking classes in Baltimore, check out the wide array of choices by looking into cooking classes near you.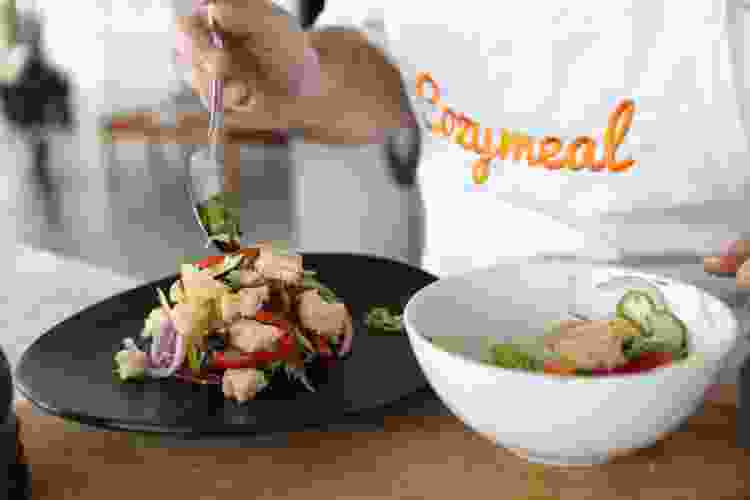 2. Pearl Earrings
Send sweet sentiments with a pair of delicate and dangly freshwater pearl earrings. These make unique and thoughtful gifts for all the gracious women in your life.
3. Wine Tumbler
Put those gratitude sentiments somewhere they'll see it all the time with a fun wine gift. This thank you tumbler says "Thank you for being awesome" and makes a thoughtful thank you gift for women who love wine (or anything else they choose to sip).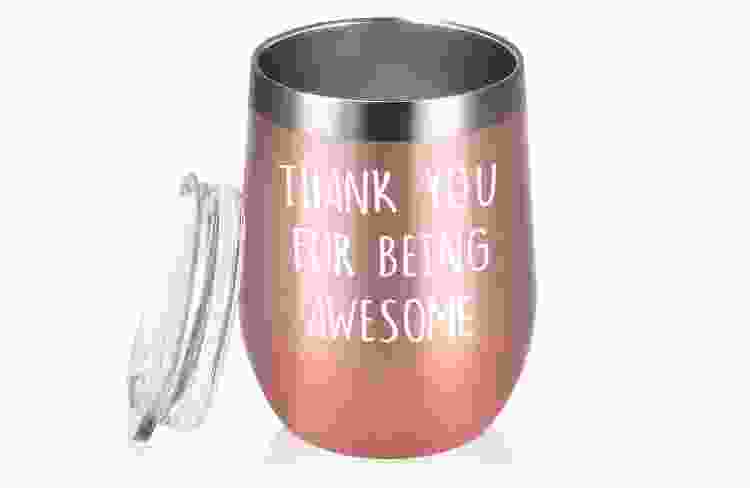 4. Gardening Gloves
Do you have a friend who is always surprising you with cut flowers and vegetables? Help them stay safe while working in the garden with cut-resistant gardening gloves. Made with a 100% nylon palm coating, these gloves are durable while providing comfort, dexterity and safety whether wet or dry.
Thank You Gifts for Men
5. Food Tours
From food tours in NYC, Miami and Austin to food tours in Chicago, Seattle or Los Angeles, food tours near you give the recipient the chance to visit local venues, learn the culture of a location and check out the regional food scene. This is one of our favorite experience gift ideas as it can be used in a wide variety of cities and neighborhoods.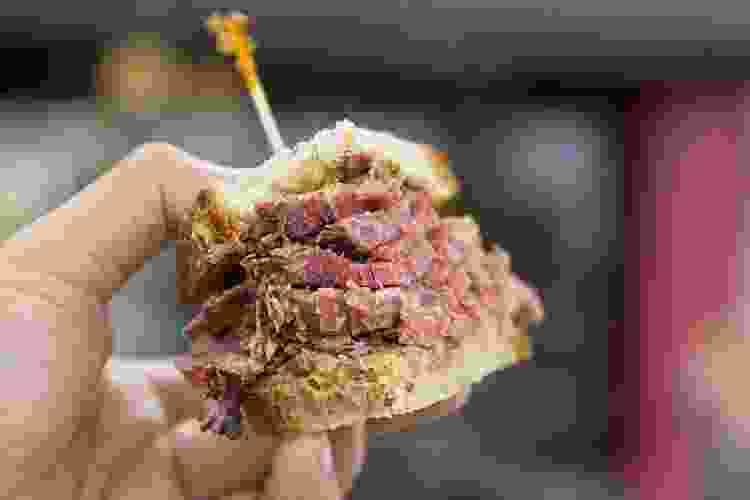 6. Mixologist Barware Set
Whether he's a budding home bartender or a seasoned mixologist, the Viski Gunmetal Mixologist Barware Set is the gift he'll use again and again. Professional quality with an attractive gunmetal finish makes this four-piece set the perfect thank you gift.
Gift an Online Mixology Experience
Raise a toast to the perfect gift. Enjoy craft cocktails, bartending basics and more taught by five-star mixologists.
7. Cider Making Kit
Tart and bubbly cider is a thoughtful gift for the cider aficionado. The Brooklyn BrewShop Hard Cider Kit comes with dry cider yeast, a glass fermentation jug, a racking cane, vinyl tubing and clamp, a screw-cap stopper, an airlock and cleanser.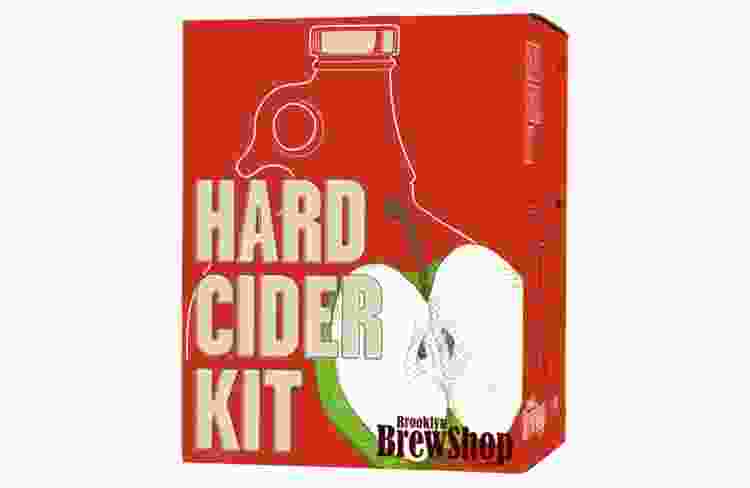 8. Monogrammed Steak Brand
That neighbor who's always inviting you over for a steak, chicken or BBQ dinner deserves a special token of appreciation. Putting their own brand on their culinary creations might not be necessary, but this grilling gift is just plain fun. This oval initial branding iron is made of steel and can be used on leather or wood as well as cuts of beef.
Thank You Gifts for Friends
9. Private Chef Experience
One of the best thank you gifts for friends is the experience of a home-cooked meal prepared by a gourmet chef. Choose between everything from modern French dinners by private chefs in Houston to Italian coastal cuisine by private chefs in Los Angeles. Private chefs near you handle every step of your meal, from grocery shopping to cooking to kitchen cleanup.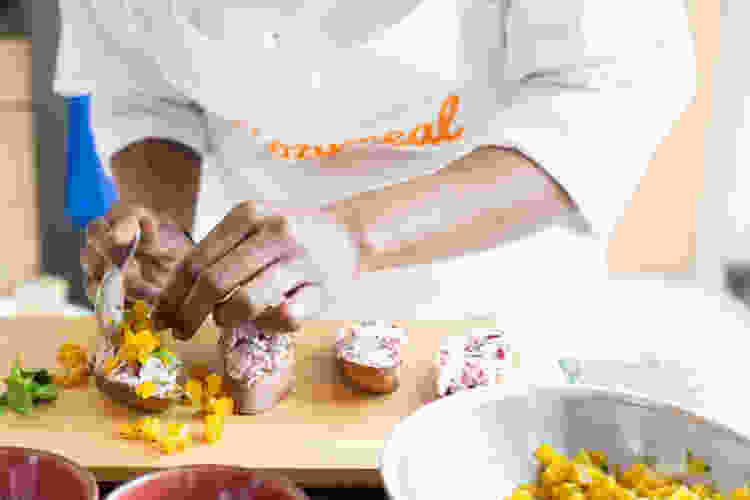 10. Pretzel and Beer Cheese Making Kit
Homemade pretzels dipped in beer cheese are the perfect gift for snack-loving friends. The FarmSteady Soft Pretzel & Beer Cheese Kit comes with baking mix, baking yeast, malt powder, pretzel salt, vegetable rennet and a cheesecloth.
11. Cocktail Shaker Set
For that fan of tropical drinks and classic cocktails, say thank you with a versatile and useful gift for cocktail lovers. The True Fortify Stainless Steel Barware Set comes with a cobbler-style shaker, a double jigger, a Hawthorne strainer and a bar spoon that does double duty as a muddler.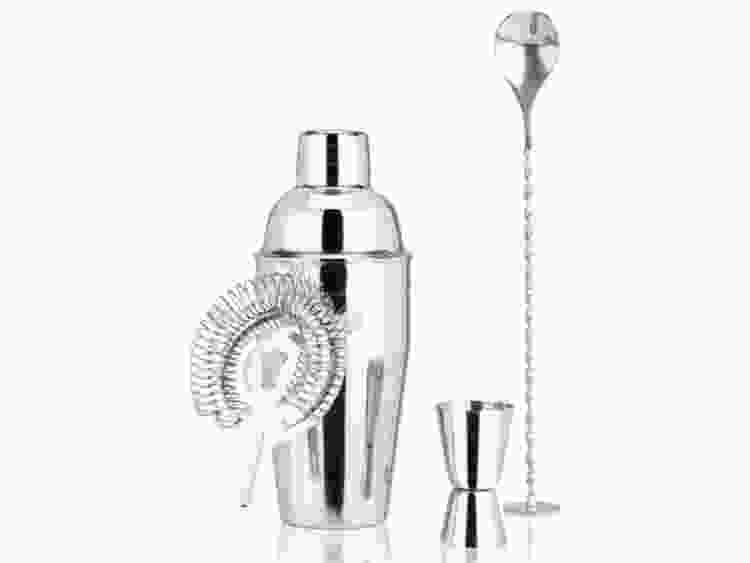 12. Personalized Cutting Board
Searching for how to say thank you for an unexpected gift? Personalized items always do the trick and show you appreciate their help or generosity. This laser-engraved cutting board can be personalized with a name, date or other special sentiment. Use it as a cutting board, charcuterie tray or sit on an easel for a unique display piece.
Gift a Private Chef Experience Now
Treat someone special to gourmet fine dining at home. Gift a private chef experience starting at $59/person.
Unique Thank You Gifts
13. Online Cooking Classes
Treat your pet sitter, plant waterer, carpool driver or other special helper to a unique experience with online cooking classes. Expert chefs deliver fun and interactive cooking sessions from the convenience of a home kitchen. Whether they choose pasta making, bread baking, German specialties or a Caribbean seafood class, this is one gift they're sure to remember.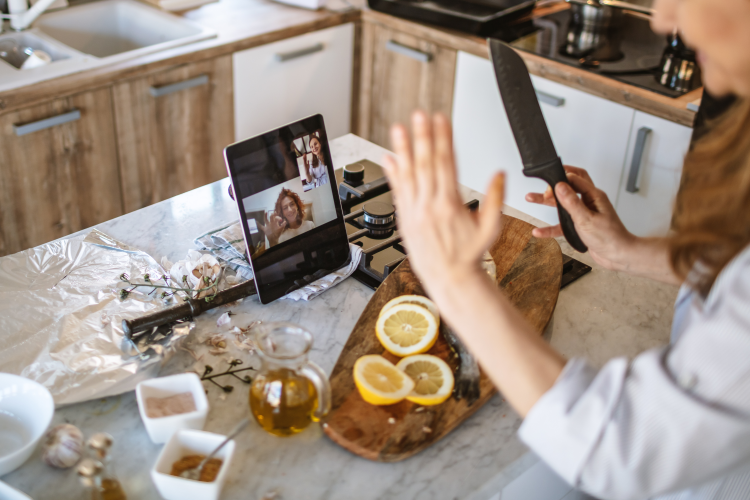 14. Online Mixology Classes
Cocktail connoisseurs and even professional mixologists will enjoy the unique gift of online mixology classes. They can learn how to shake, mix, muddle and pour the perfect mojito, old-fashioned or tropical daiquiri. These fun gifts for bartenders are a great way to say thanks.
15. Biscuit Mold Pan
Thank that perfect pet sitter and dog walker with a fun piece of bakeware. The Nordic Ware Puppy Love Pan Mold features bone-shaped molds for dog biscuits or people treats.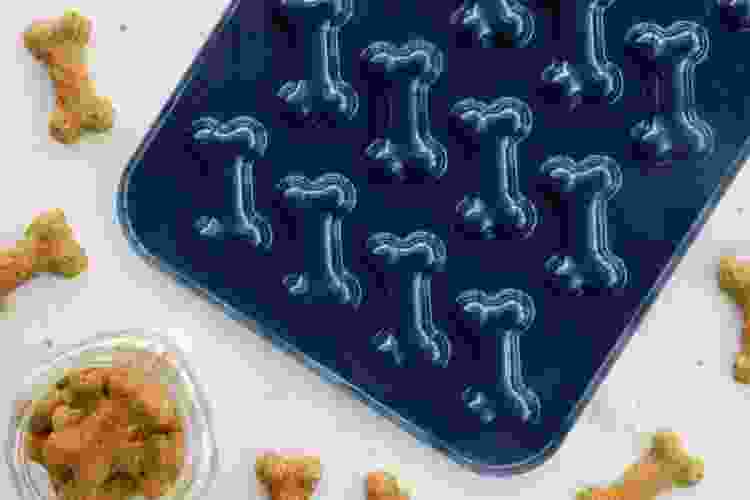 16. Bagel Making Kit
Making your own bagels can be both fun and economical. These crisp and rainbow-colored bagels make a unique and thoughtful thank you gift for that bagel-loving friend. The FarmSteady Rainbow Bagel Kit comes with baking mix, baking yeast and red, yellow and blue gel food coloring.
17. Decorative Drink Coasters
Whether they use them to hold drinks or just sit there and look pretty, gem agate coasters are a unique gift for anybody who has given you a hand or two.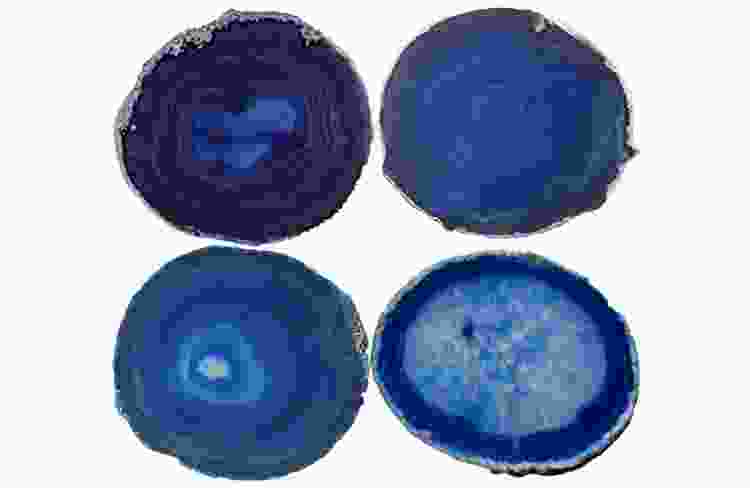 Thank You Gifts for Coworkers
18. Mochi Ice Cream Kit
The Global Grub DIY Mochi Ice Cream Kit is one of the best thank you gifts for coworkers. It comes with sweet rice flour, potato starch, matcha green tea powder, cocoa powder, a dough cutter, an ice cream mold and a handbook.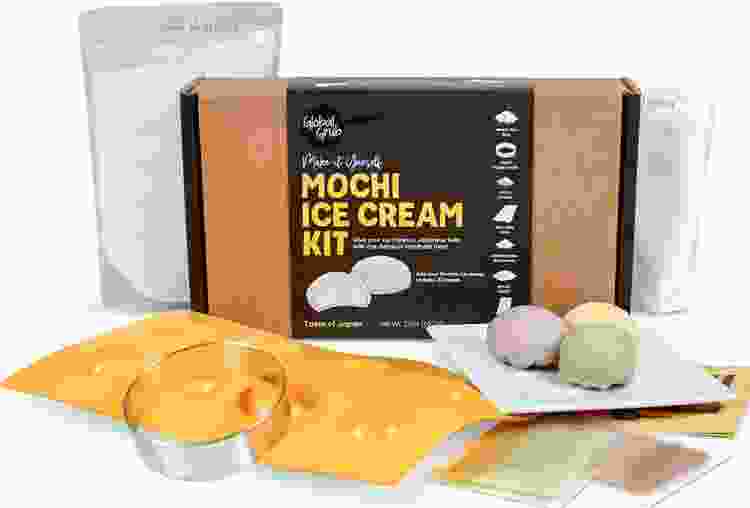 19. French Press To Go Portable Travel Mug
We all know somebody at the office who needs that morning (or afternoon) jolt of caffeine. The Aerolatte French Press To Go Portable Travel Mug lets the java aficionado brew their coffee on the way to work, at their desk in the afternoon or any time they need it. It also makes a thoughtful gift for employees.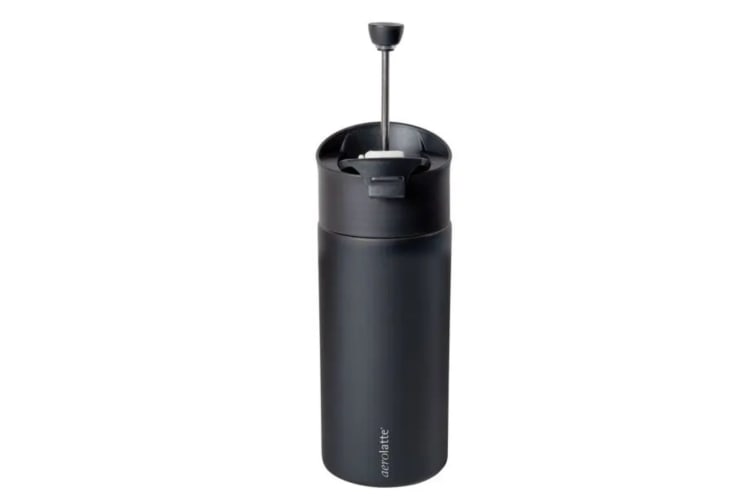 20. Lucky Clover Plant
This clover planter set comes with everything to start a spot of greenery on a desk or at home. It includes a seed packet, a peat pellet and a wooden cube planter. "Someone like you is hard to find and lucky to have" is printed on the side, making this a memorable thank you gift for coworkers or a cute work from home gift for someone who telecommutes.
Gift a Virtual Wine Tasting Now
The ultimate gourmet gift for any wine lover on your list. Virtual wine tastings bring a virtual vineyard experience right to you.
21. Spice Blends
Have a co-worker who's always talking about his/her culinary adventures? Help them take their cooking game up a notch with a gourmet spice blend. World Spice Merchants offers tons of unique spice blends at various price points that will help infuse a kick of flavor into their kitchen creations.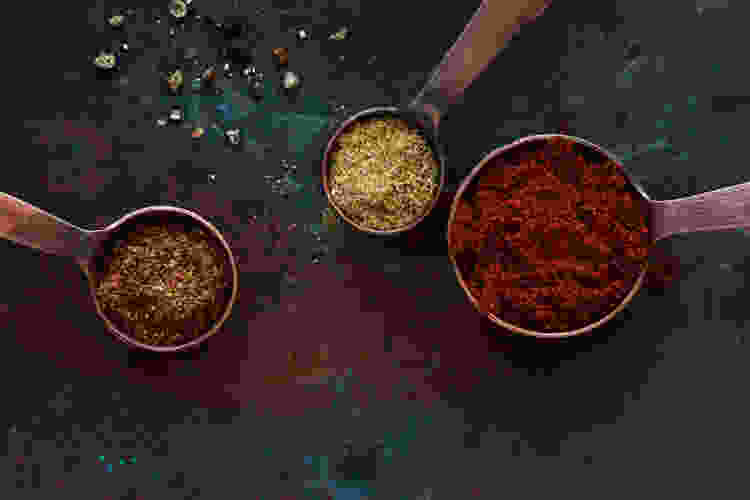 Thank You Teacher Gifts
22. Foodie Gift Cards
If you don't know what to get that teacher who's gone out of their way, foodie gift cards are the perfect option. Use them for private chefs, cooking classes, mixology classes or food tours. They can also be used in the Cozymeal Shop. This culinary gift for teachers is available in any amount over $10 and never expires.
23. Cartoon Book
Thank you teacher gifts can be a challenge since you might not know them very well. This is where a book comes in handy (What teacher doesn't like a book?). The New Yorker Book of Teacher Cartoons will engage their silly side while providing a few good laughs.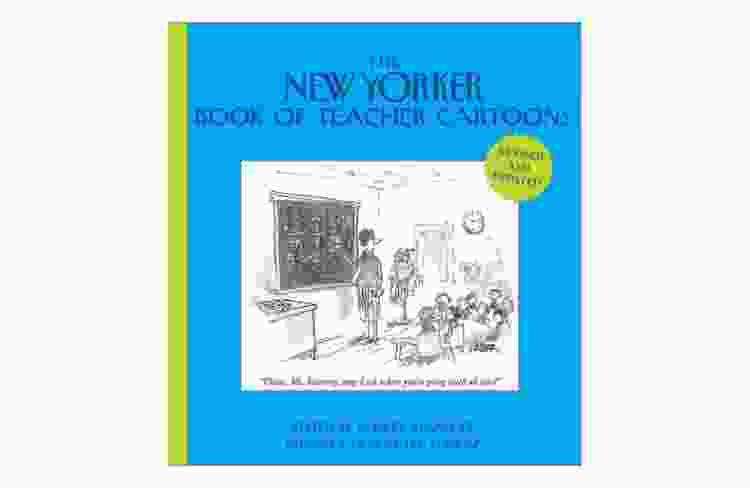 24. Cookie Baking Kit
If you happen to have a teacher who likes to bake, a cookie kit makes perfect sense. This adorable cookie kit comes with a potholder, a spatula and a box of cookie mix, along with the sentiment "Thanks for making me one smart cookie."
25. Bathtub Tray
Teachers need all the relaxation they can get. This bamboo slatted bathtub tray holds candles, books, bath items or a glass of wine.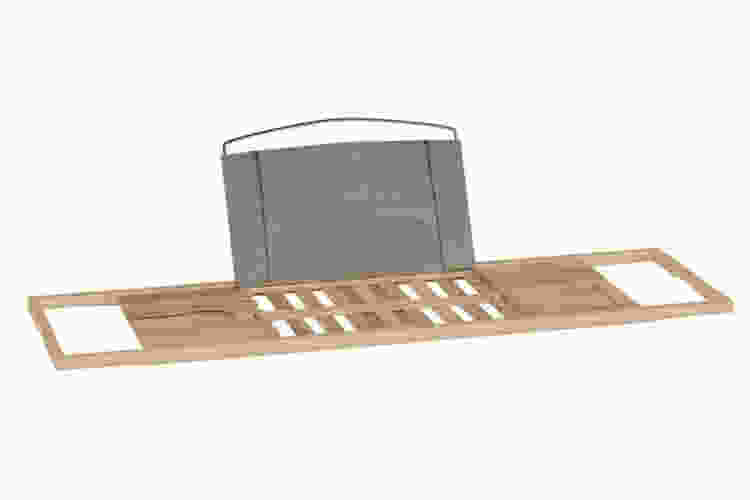 Wedding Thank You Gifts
26. Virtual Wine Tasting
Treat your bridesmaids or groomsmen to a virtual wine tasting experience. Expert sommeliers lead these sessions as they explain all the aspects of winemaking and tasting. Whether they're into red, white or sparkling, this wedding thank you gift is sure to show how much you appreciate them.
27. Pie Dish
A beautiful piece of pottery or cookware is a thoughtful way to thank those special people who have helped make your day a success. The Mason Cash 10" Pie Dish is embellished with a whimsical pattern around the sides and plenty of room inside for pies, quiche or a cobbler.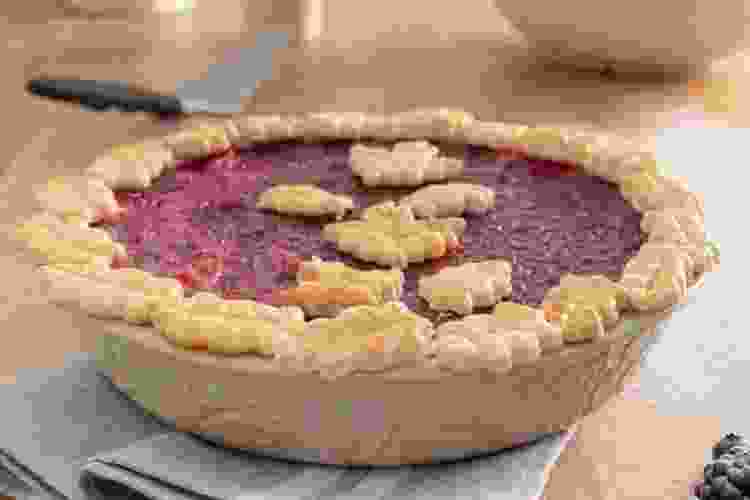 28. Chocolate Dipped Pretzels
Sweet treats make the best thank you gifts. These fun bride and groom pretzels come as a set of two, one dipped in white chocolate and one in milk chocolate. Your guests, bridesmaids, groomsmen and other wedding helpers will be sure to enjoy this treat.
Gift Cookware Loved by Chefs
Shop gourmet gifts for your favorite foodie. Chef-beloved brands. Easy returns. Price matching guaranteed.
Baby Shower Thank You Gifts
29. Engraved Bracelet
Personalized items are always a thoughtful way to express your thanks. These custom quote bracelets are available in copper, aluminum or a rose color and can be engraved with the recipient's name, a special date or a memorable quote.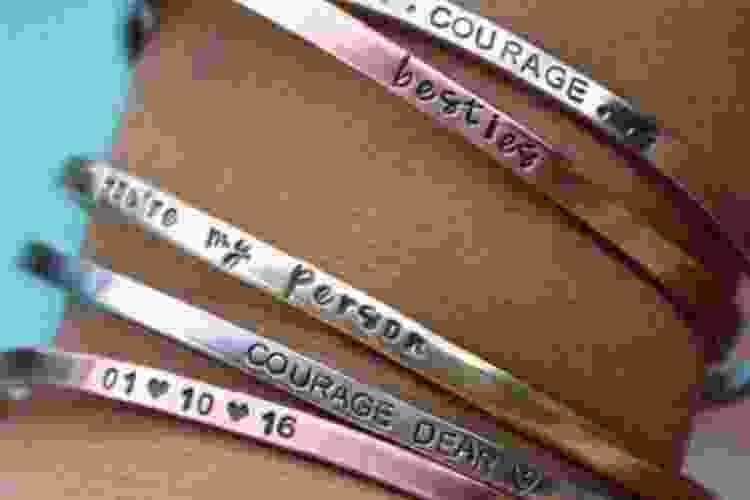 30. Photo Book
Searching for baby shower thank you gifts for that friend who threw the perfect party? The Google Photos custom photo book is made with premium materials and can be filled with photos from the shower or of the baby. Pick your own photos or let Google pull from a Google Photos account.
31. Thank You Cookies
Cookies make a sweet and thoughtful thank you gift for baby showers. These decorated sugar cookies are adorned with "Thank You" and "You're the Best" in icing atop a dozen sugar cookies.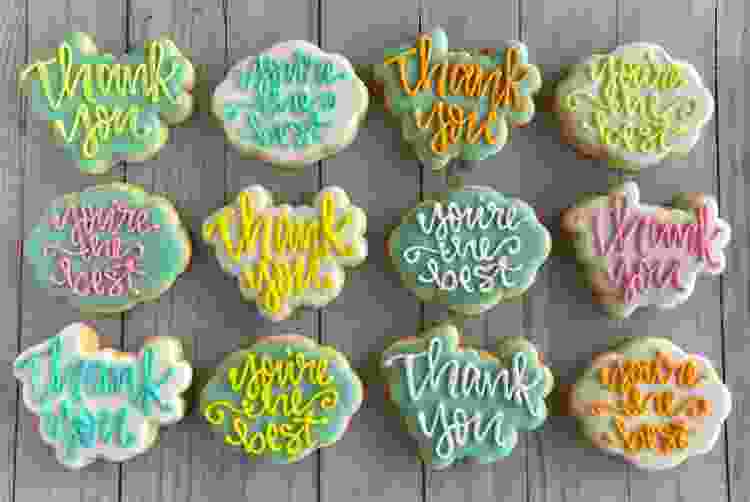 32. Fleece Blanket
Give them the gift of cuddly softness. This Sherpa fleece blanket features a cozy fleece front with Sherpa fleece on the back. It comes in a variety of colors, and the jacquard design looks great with any type of décor.
Small Thank You Gifts
33. Matcha Starter Set
That favorite café tea or latte makes a nice way to say thank you. It's even better when they can make their own whenever they choose. This modern matcha starter set comes with matcha tea, an electric matcha whisk/milk frother, a stainless-steel spoon, a sifter and a step-by-step handbook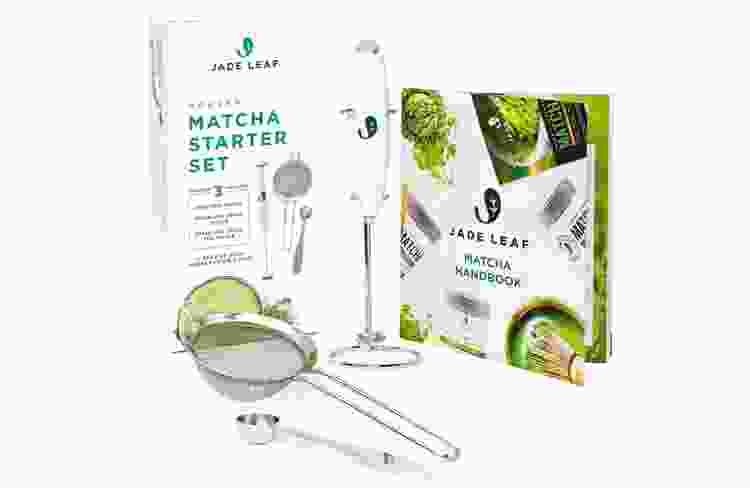 34. Air Plant
Plants make unique thank you gifts for friends, coworkers or neighbors. These amethyst air plants sit on an amethyst crystal and provide a green greeting on desks, window sills and shelves.
35. All-Natural Food Wraps
Have a sandwich-toting friend who likes to stay on the sustainable side? Bee's Wrap reusable food wraps make great gifts that can be used over and over again. They're made from organic cotton, sustainably harvested beeswax, jojoba oil and tree resin.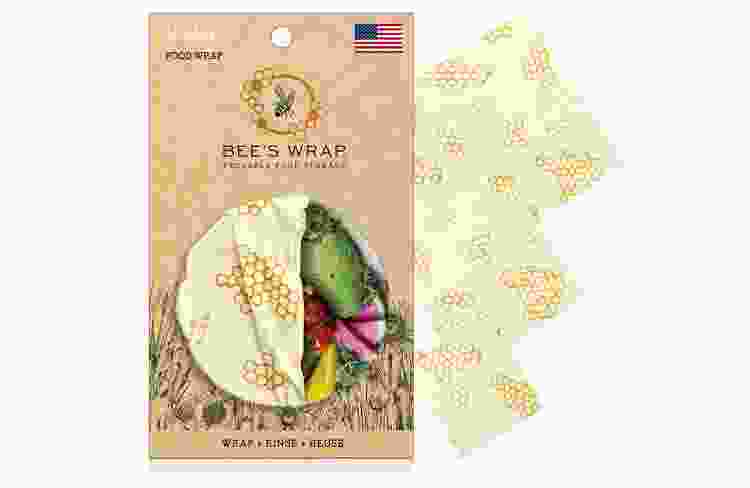 36. Personalized Candle
A thank you candle is one of those small thank you gifts that says what you mean. "Thank You" is written on one side, and the other side can be personalized with a name, favorite quote or an inside joke. Made from all-natural soy wax with an eco-friendly cotton wick, this gift idea is available in 8 ounces and a variety of scents.
Hungry for the Best Cooking Gifts?
Shop gifts and experiences for food lovers, budding chefs and cocktail connoisseurs.
37. Pen Set
Artists, writers and illustrators love the perfect pen. This fine-tip colored pet set includes eight pens in assorted colors. Long-lasting Pigma ink provides smooth writing, doodling or sketching.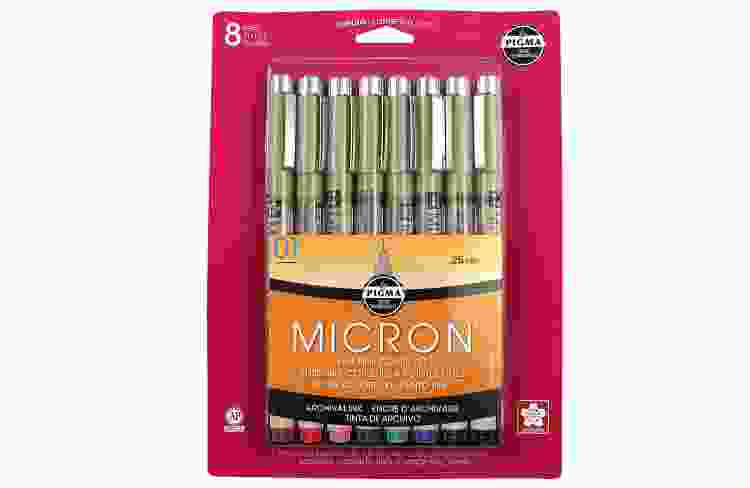 You don't have to stress over picking out the perfect gift to thank friends, family or coworkers, regardless of the reason for the gift. Whether you're thanking someone for a small task, a big favor or a large-scale project, this list offers a variety of ideas for fun, functional or sentimental gifts.
For even more great thank you gift ideas, check out other experiences on Cozymeal.