37 Top Gifts for Teachers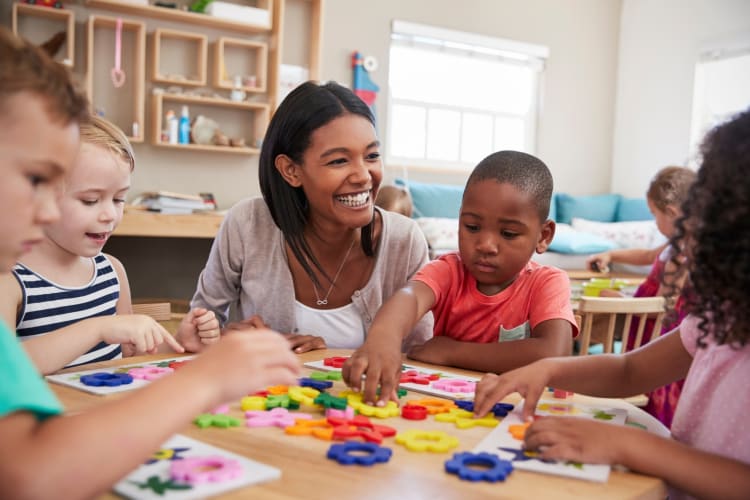 Our editorial team recommends the best products through independent research, selection and careful review. If you make a purchase through one of our affiliate links, we may earn a commission. Prices are subject to change.
Are you looking for gifts for teachers for a birthday, teacher appreciation day, Christmas gift or just because they rock at what they do? Maybe it's an end-of-year celebration? Whatever the case, teachers do a lot for their students, and it's always nice to show how much we appreciate them.
If you're having trouble choosing a gift for teachers, stop stressing and keep reading. This list is designed to give you some ideas for a great gift for teachers from students or parents. Whether you know the teacher really well or have just met them, you're sure to be inspired with the perfect gift idea.
Jump to Section
GET UP TO $50 IN COZYMEAL
CASH™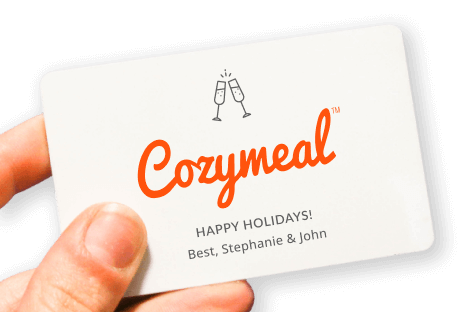 GET UP TO $50 IN COZYMEAL
CASH™
$100 or more, get $10 Cozymeal Cash™
$250 or more, get $25 Cozymeal Cash™
$500 or more, get $50 Cozymeal Cash™
Foodie Gifts for Teachers
1. Cooking Classes
For a great gift for teachers who cook, check out cooking classes near you. They'll learn new techniques and gather professional skills from world-class gourmet chefs. From cooking classes in D.C. to cooking classes in New Orleans and beyond, you can choose a culinary gift for teachers in regional and international cuisines such as Italian, Russian, Asian fusion and many more.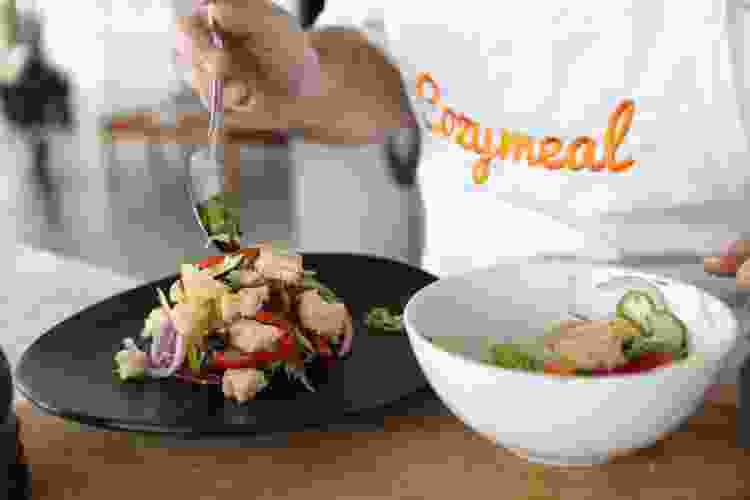 2. Private Chef Experience
Book a private chef near you to give your favorite teacher an unforgettable experience. Private chefs in Los Angeles, private chefs in Chicago and more cities around the country will prepare a personalized meal for your teacher's next party, get-together or anniversary celebration. The best thing is, this gift for teachers doesn't require any work on their part — everything from grocery shopping to kitchen cleanup is handled.
3. Food Tours
For the teacher who's into history, architecture and food culture, a food tour of their favorite city makes a unique and thoughtful gift. Food tours in Milwaukee, food tours in Seattle and other cities around the country explore restaurants, bars and historic sites. Check out food tours near you to find the perfect gift for teachers in your city.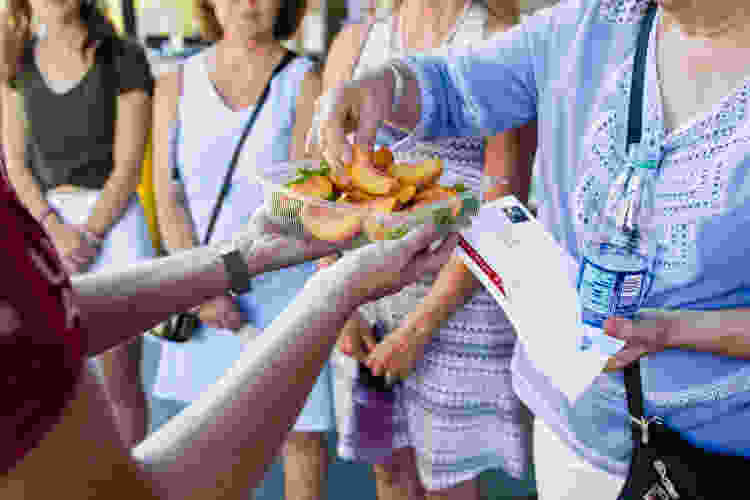 4. Online Cooking Classes
Online cooking classes allow participants to take cooking classes from the comfort of their own kitchen. These fully interactive classes are taught by top-rated chefs who are happy to answer questions, share cooking techniques and deliver expert advice.
5. Foodie Gift Cards
Gift cards are always a thoughtful and appreciated gift for teachers. Foodie gift cards can be used for myriad culinary classes, tours and tastings, as well as for chef-recommended cookware and barware in the Cozymeal Shop. They start at $10 and never expire, making this a perfect gift for teachers.
6. Pizza Stone
Made of natural stoneware that absorbs moisture and distributes heat evenly, Fante's 13" Pizza Stone makes brick oven-quality pizza. This essential pizza making tool is 13" in diameter and can be used in gas, electric, convection and microwave ovens as well as on an outdoor grill. A contoured rack is included for convenient transport and serving ability.
Hungry for the Best Cooking Gifts?
Shop gifts and experiences for food lovers, budding chefs and cocktail connoisseurs.
7. Mixology Set
Teachers need their downtime, too. The True Copper Barware Set is an elegant addition to a countertop or home bar. The stainless-steel cobbler-style shaker has a brilliant copper finish. The set comes with a jigger, shaker, strainer and bar spoon that's also a muddler, serving as an excellent gift for cocktail lovers.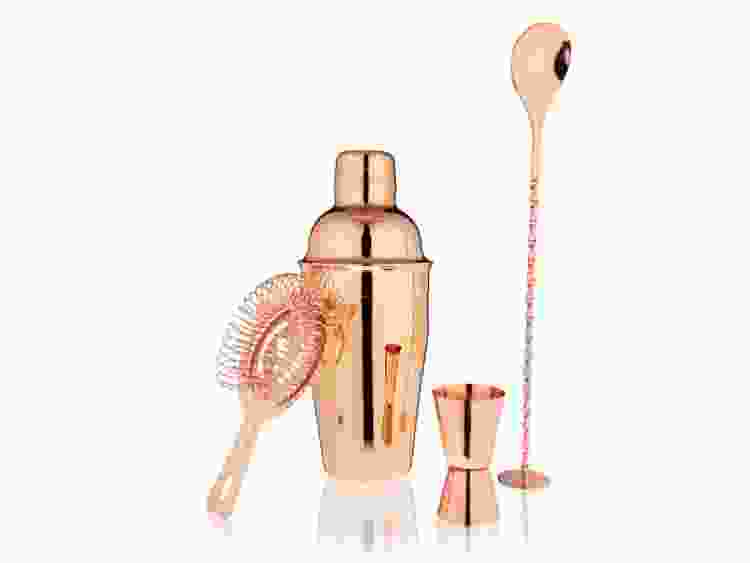 8. Sushi-Making Kit
Sushi-loving teachers will enjoy learning how to make their own sushi at home with one of the best sushi making kits around. Whether they're a beginner or experienced sushi chef, the AYA Bazooka Sushi Making Kit offers all the tools they'll need. The kit comes with a bazooka, a professional sushi knife, two bamboo rolling mats, a nigiri maker, a rice spreader, a rice paddle, five pairs of bamboo chopsticks and a storage bag as well as access to online video tutorials.
9. Mortar and Pestle
The Harold Import Co. Marble Mortar & Pestle is made of natural Carrara marble and makes the perfect vessel to grind curry pastes and mix spices, dry rubs, pesto or herbal medicine.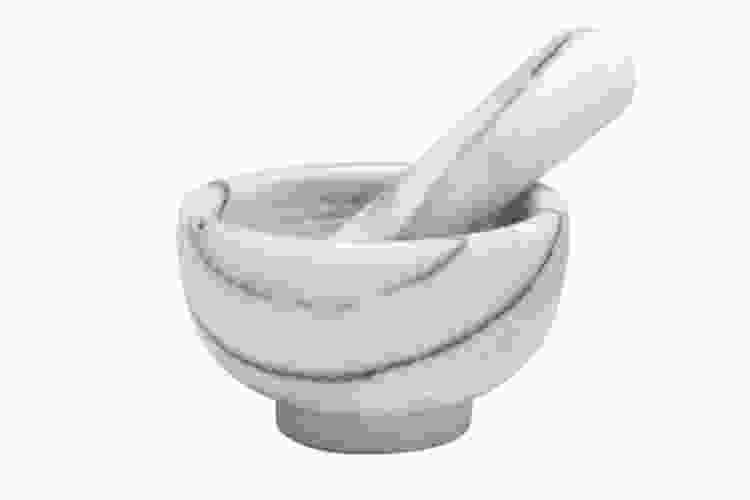 10. Baking Dish
Teachers who bake will adore the Mason Cash 12" Rectangular Baker. The whimsical forest design makes this gift for teachers attractive enough to set on the table as a serving dish. Bake recipes such as lasagna, roasted vegetables, fruit cobblers and much more in this chip-resistant stoneware dish. It's dishwasher, microwave and freezer safe, making it a useful gift for bakers.
11. Decorative Rolling Pin
Choose a unique gift they wouldn't normally think of buying for themselves. Made from European beechwood, Mrs. Anderson's Paisley Design Rolling Pin has a laser-etched surface that imprints an intricate paisley design on stamped cookies, shortbread, gingerbread and fondant.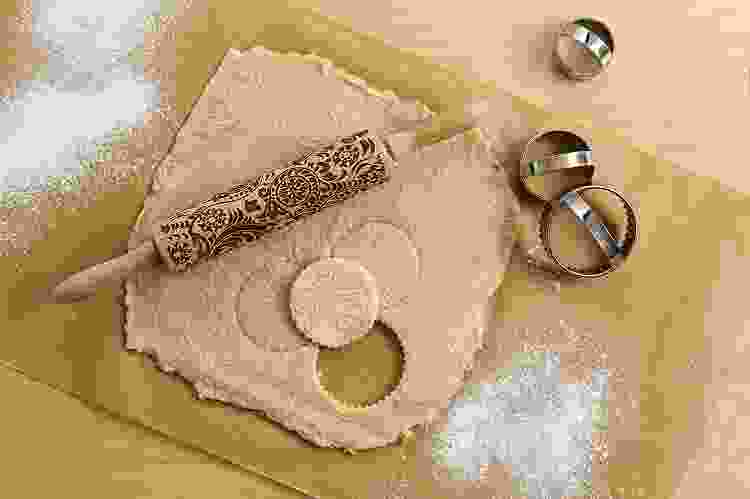 Gift Cards for Teachers
12. Craft Store Gift Card
Whether it's craft supplies for themselves or supplies for the classroom, teachers can always use a craft store gift card. At craft stores like Michael's or Hobby Lobby, they can stock up on glue, crayons, markers and paper products.
Gift a Private Chef Experience Now
Treat someone special to gourmet fine dining at home. Gift a private chef experience starting at $59/person.
13. Book Store Gift Card
Book store gift cards are a great option as a gift for teachers who like to read or need books to read to their students. Choose the ever-popular Amazon gift card, or go with Barnes and Noble if they like to actually go to a brick-and-mortar store.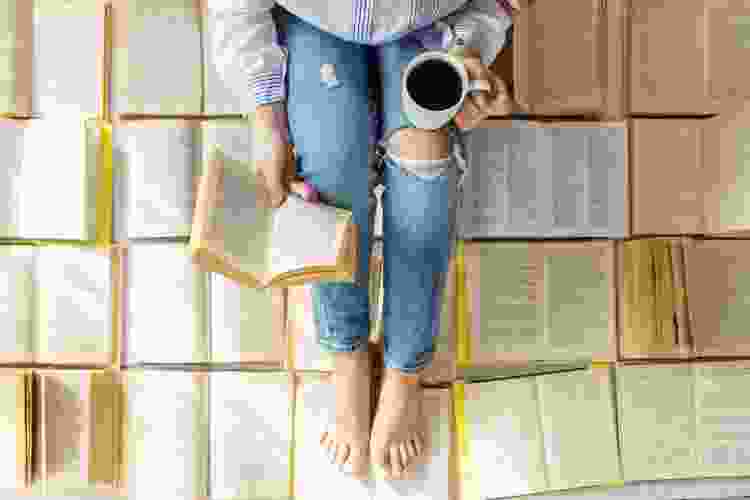 14. Movie Theater Gift Card
Give your favorite teacher the gift of a movie night. They can catch the latest flick or indie film and maybe a bucket of popcorn to go along with it.
15. Tech Gift Cards
Google Play or Apple Gift Cards make the perfect gift for teachers. They can purchase music and meditation apps, fitness and planning apps, e-books or fun games.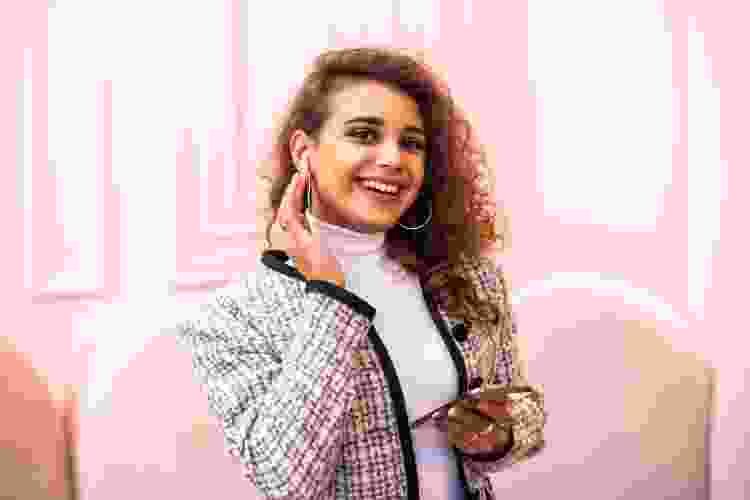 Small Gifts for Teachers
16. Tea Infuser
For the tea-drinking teacher, the Genuine Fred Manatea Silicone Tea Infuser makes a fun and functional gift. It's also quite cute. Simply put loose-leaf tea in the silicone body and let it steep in a cup of water.
17. Box of Face Masks
If there's one thing we can all use these days, it's extra face masks. The WeCare Disposable Face Mask makes a useful gift for teachers in the classroom. The pack of 50 masks comes in fun tie-dye colors. They're soft, adjustable and feature three protective layers.
18. Personalized Pencils
A personalized gift for teachers is always fun and unique. The EZPencils & Gifts Personalized Pencils come as a pack of 12 pencils. Customize with their name, classroom number or a favorite phrase. Up to 32 characters can be used on each line.
19. Dry Erase Markers
All teachers can use extra supplies. The Expo Dry Erase Markers come in a package of 16 markers in a rainbow of different colors. Each has a chisel tip for broad or fine writing on whiteboards, glass or porcelain, making this a versatile gift for teachers.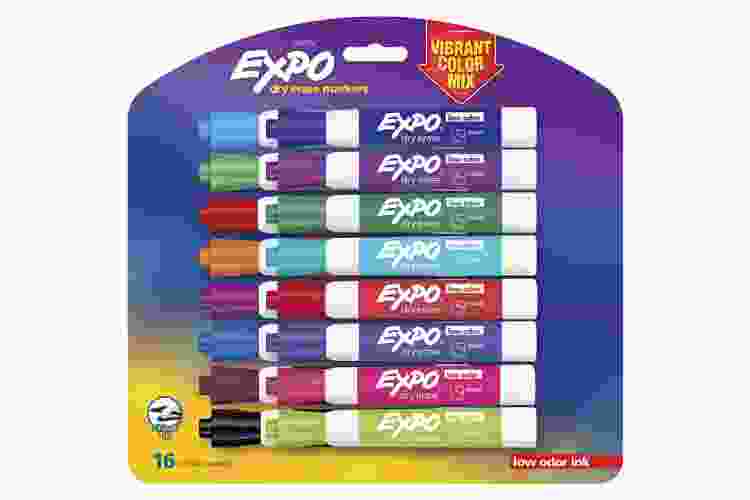 20. ID Lanyard
Show off their fandom and support their Hogwarts house while holding an ID badge in style. The RibbonbyDesign Wizard Lanyard features Slytherin, Hufflepuff, Ravenclaw or Gryffindor house color stripes on a 7/8" wide, 18" long satin ribbon. A metal J-clip holds an ID badge.
GET UP TO $50 IN COZYMEAL
CASH™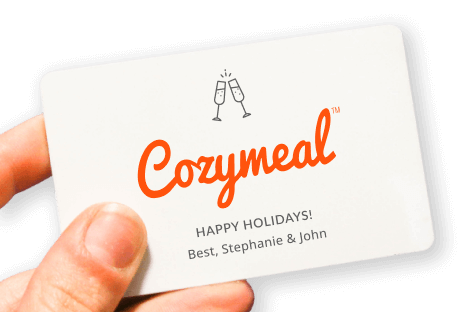 GET UP TO $50 IN COZYMEAL
CASH™
$100 or more, get $10 Cozymeal Cash™
$250 or more, get $25 Cozymeal Cash™
$500 or more, get $50 Cozymeal Cash™
21. Bags
The BAGGU Small Reusable Shopping Bag comes in a wide variety of colors for stylish toting back and forth to school, grocery stores, the gym and more. It can be used for lunch or supplies. Made of ripstop nylon, it has sturdy handles and can hold up to 50 lbs.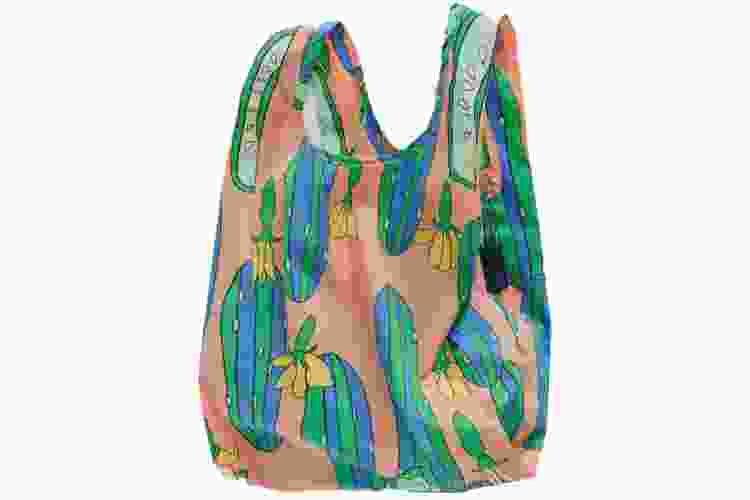 Christmas Gifts for Teachers
22. Personal Laminator
One super useful gift for teachers that they would never think of purchasing is a personal laminator. The Scotch thermal laminator protects student artwork and other papers. It also helps save paper since they can laminate sheets and then use dry erase markers over top, making this an eco-friendly gift for teachers.
23. Candle
Mrs. Meyer's Lavender Soy Candle comes in a recyclable glass jar that will look, and smell, nice on their desk. It's made of soy wax, vegetable wax and essential oils.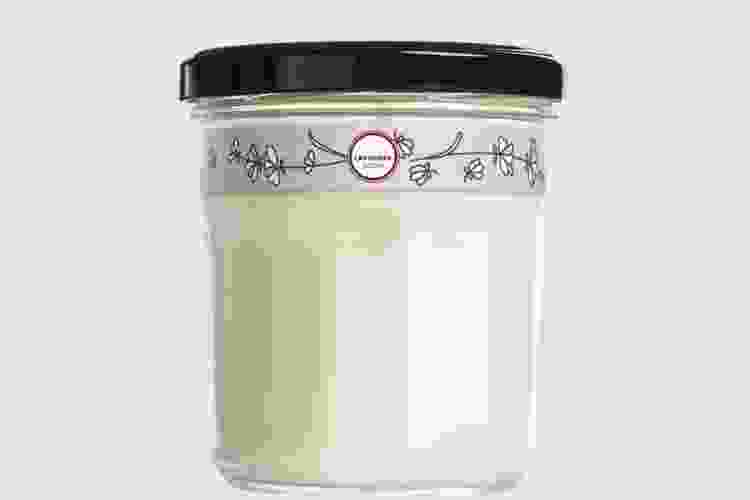 24. Reusable Water Bottle
Show you're in tune to their interests and hobbies with a fun way to carry their daily cup of coffee or mug of tea. Tervis mugs, bottles and tumblers come in stainless-steel, insulated and classic styles featuring floral patterns, beach scenes, TV shows and movies such as Star Wars, Disney and more.
25. Weekly Planner
Teachers who enjoy planning and organizing will love the Draper James Magnolia Weekly Planner. It comes with a set of decals, 52 planner pages, note-taking pages and a ribbon marker. The pretty floral cover makes an attractive addition to a desk.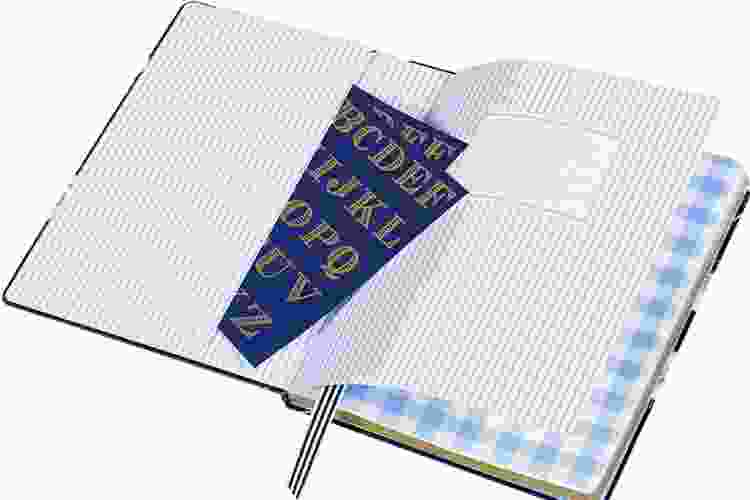 26. Insulated Tote Bag
For the look of a tote with the insulation of a lunch box, the LL Bean Insulated Tote Bag is the perfect gift for teachers. This classic tote has an insulated interior to keep food and beverages cool for picnics, camping, tailgating and back-and-forth to school. It has a TPU-coated cotton canvas exterior, a leak-proof and seam-sealed lining and a detachable shoulder strap.
27. Frother
The stainless-steel Aerolatte Milk Frother With Stand is a good gift for teachers who enjoy a perfectly frothy latte, espresso cappuccino or hot chocolate. It whips up a steam-free froth and comes with a stand for easy countertop storage.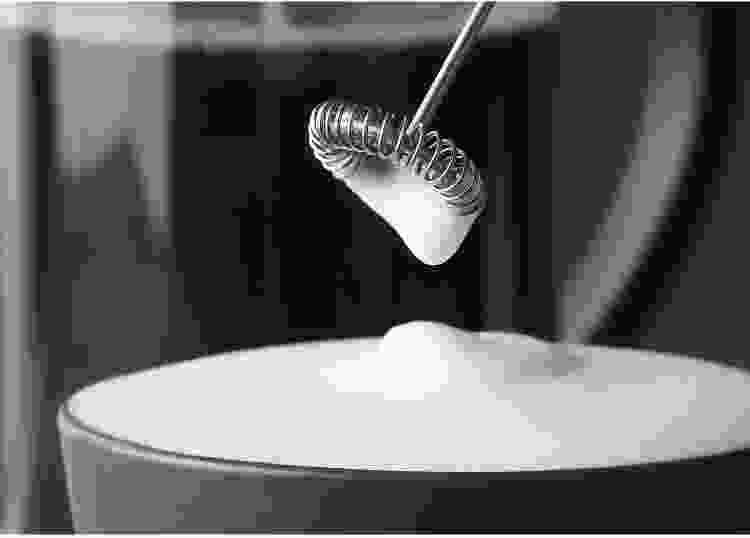 DIY Gifts for Teachers
28. Mason Jar Treats
A cute Mason jar with a clamp lid is a cute DIY gift for teachers. Fill it with gum, mints, candy kisses or some other favorite treat. They can enjoy their favorite sweets without having to get up from their desk. Plus, when the treats are all gone, they can use the jar to store things like erasers, staples or more treats.
Gift Cookware Loved by Chefs
Shop gourmet gifts for your favorite foodie. Chef-beloved brands. Easy returns. Price matching guaranteed.
29. Basket of School Supplies
Put together a big box of glue, crayons, markers and other necessities like disinfecting wipes, tissues and paper towels to make the perfect gift for teachers.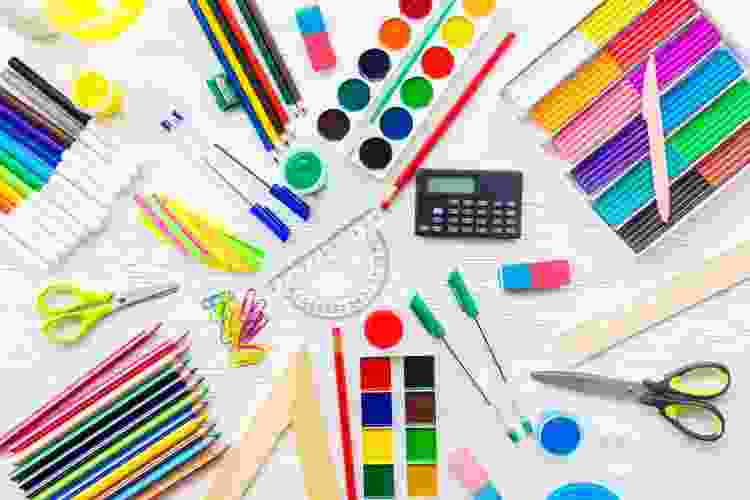 30. Mini Canvas Set
If you have an art teacher on your list, or even an artsy science teacher, they'll enjoy using their talent to paint, sketch and draw masterpieces with the Daler-Rowney Simply Creative Mini Canvas Set.
31. Class Photo
One of the best end-of-year gifts is one that's both thoughtful and memorable. Consider purchasing an autograph frame that all of the students can sign. Fill it with a favorite class photo for a fun gift for teachers.
Gifts for Virtual Teachers
32. USB Document Camera
This USB document camera makes a good gift for teachers who need to record videos, live-stream and conduct video conferences. Small enough for the desktop, it comes with a USB cable and has a built-in microphone, an auto-focus lens and high-def image. It's remarkably easy to use and folds up neatly for storage or transport.
33. Cold Brew Maker
The Cuisinart 7-Cup Cold Brew Coffeemaker can brew up to four servings of any type of cold brew coffee. It's BPA-free, insulated and has an airtight lid and a non-slip handle.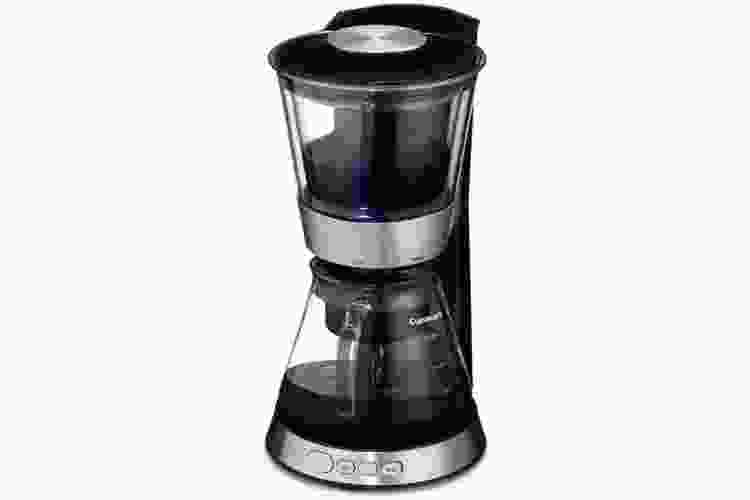 34. Book/Tablet Stand
This bamboo book stand is a hands-free way to conduct Zoom classes or read the latest novels. It's even useful in the kitchen to prevent flour and grease from getting on books or electronic devices, making this a useful gift for teachers.
35. Essential Oil Room Diffuser
Help make their home classroom a soothing place with this heatless essential oil diffuser. It features four timer options, seven ambient light modes and automatically shuts off when the timer is up or the oil is empty. The attractive wood grain will look nice on their desk.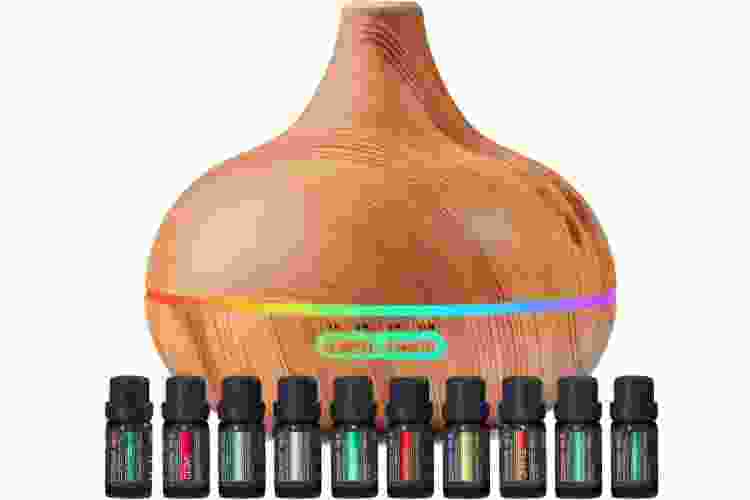 Gift an Online Cooking Class Now
Give your favorite gourmand the gift of world-class cooking lessons right from the comfort of their own kitchen.
36. Back Stretcher
Sitting for long hours can take its toll on the back. Help them soothe their aches and pains (or even just get a great stretch so they can avoid pain later) with this back stretching device. There are multiple ways to use the stretcher, and as an added bonus, it helps to improve posture and flexibility.
37. Charging Station
Virtual classrooms and offices require lots of devices to stay connected. Keep all of those devices charged and ready to go with a quick charge charging station. It comes with a variety of charging cables and is compatible with Apple and Android tablets, smartphones and wallets.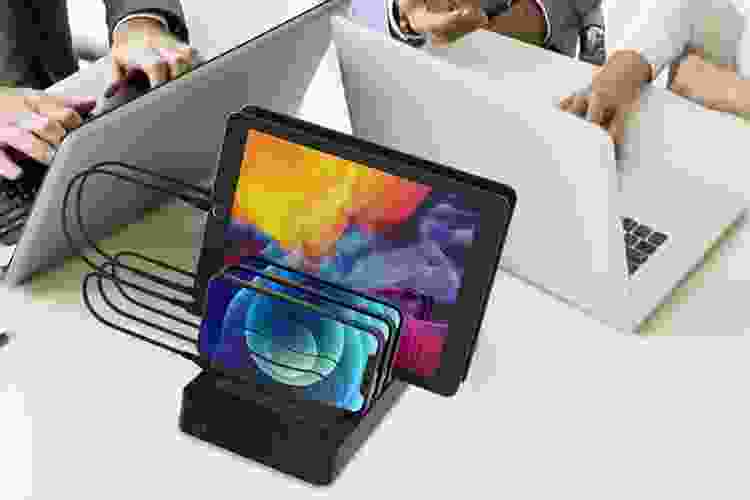 Join 200,000+ Culinary Enthusiasts
Exclusive deals, recipes, cookbooks, and our best tips for home cooks — free and straight to your inbox. PLUS: 500 Rewards Points.
There's no need to stress about picking out the perfect gift for the teachers in your life. We've designed this list to cover a variety of budgets, personalities and occasions such as holidays, birthdays and first-of-year/end-of-year events. Whether it's your child's teacher, your own instructor or your best friend who just happens to be a teacher, any of these gifts will make their day (or year).
For more thoughtful, fun and functional gifts for teachers, check out other experiences happening on Cozymeal.