49 Last-Minute Christmas Gifts to Grab in 2023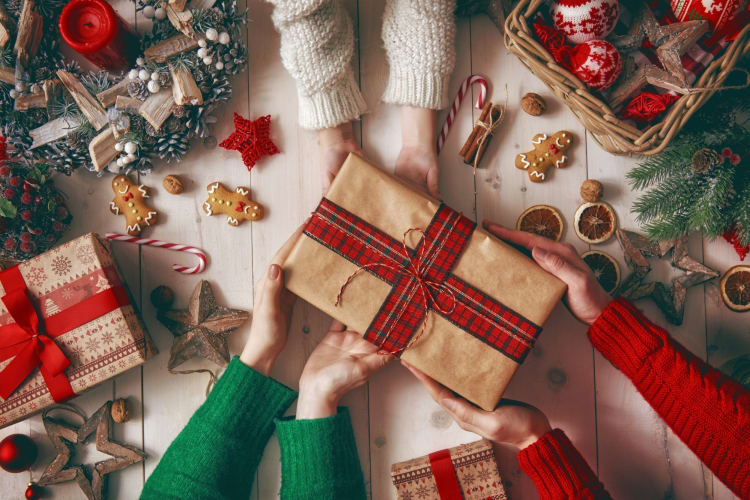 Our editorial team recommends the best products through independent research, selection and careful review. If you make a purchase through one of our affiliate links, we may earn a commission. Prices are subject to change.
Are you frantically searching for last-minute Christmas gifts for a friend or family member? Maybe you just got invited to a holiday party and need to bring a gift? It's easy to put off shopping until next weekend (and the weekend after that, and the weekend after that…). These days, crowds and social distancing have put a damper on traditional shopping. Plus, it's just so hard to match up a person with the perfect gift.
Whatever the situation, take a breath and keep reading. This list is designed to give you ideas and inspiration for choosing last-minute Christmas gifts the recipient will love. If they think you spent a lot of time picking it out, that's just an added bonus.
Jump to Section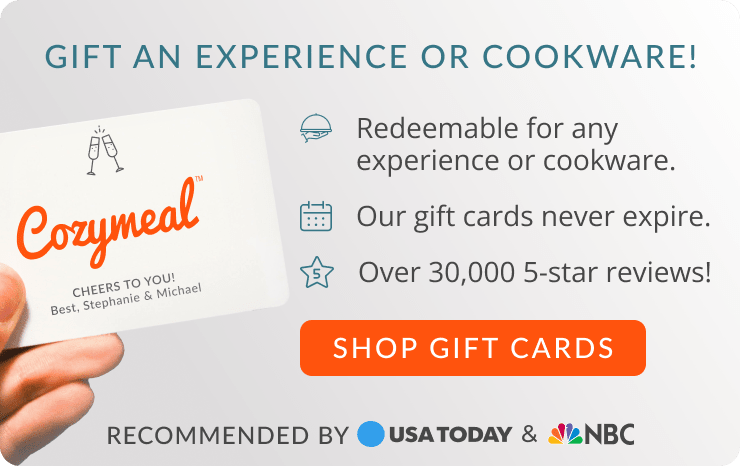 Last-Minute Christmas Gifts for Mom
1. Cooking Classes
If she loves to experiment in the kitchen, cooking classes make a unique last-minute Christmas gift for Mom. She can learn how to make pasta, bake rustic bread or prepare the perfect sushi roll from world-class chefs and bakers. From cooking classes in New Orleans to cooking classes in Denver, there are a wide array of cooking classes near you for Mom to explore her culinary interests.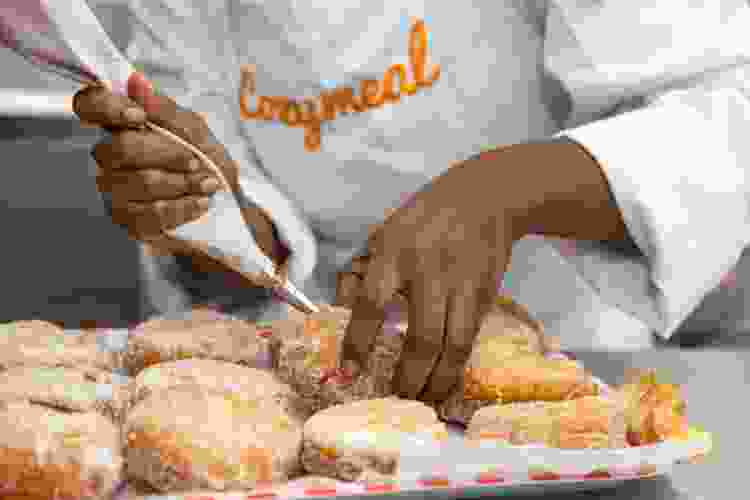 2. Coffee Classes
For coffee fanatics, you can't beat the gift of coffee classes. Expert baristas will teach them all about coffee beans, growing practices and brewing techniques from around the world. It's the perfect way to transform their own kitchen into their new favorite café.
3. Foodie Gift Cards
Foodie gift cards can be used to book cooking classes, private chefs, food tours or even to purchase chef-recommended cookware and kitchen accessories in the Cozymeal Shop. This last-minute Christmas gift is available in any custom amount over $10 and never expires.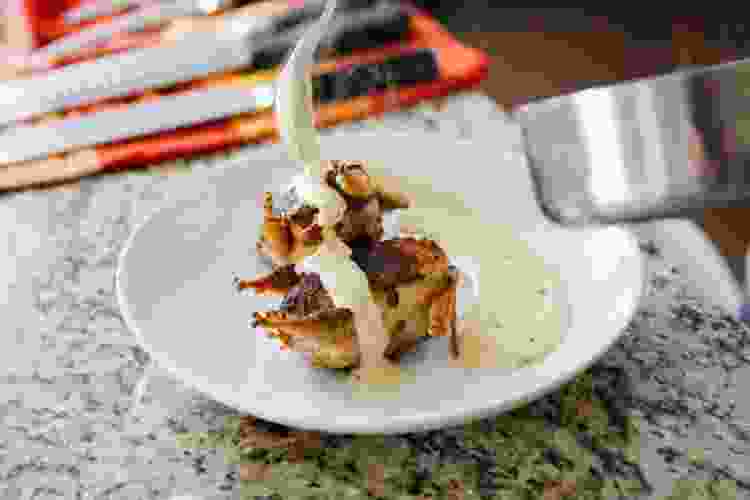 4. Mason Cash Mixing Bowl
The Mason Cash 11.5" Mixing Bowl makes a nice last-minute Christmas gift. If the whimsical and raised forest pattern doesn't grab her interest, the fact that she can easily grip it while mixing, whisking and pouring will. It's a generous 4.5 quarts in size and made of chip-resistant stoneware that's dishwasher and microwave safe.
5. Board Game
If she's never missed an episode of her favorite PBS show, Hasbro's Clue: Downton Abbey Edition is the perfect last-minute Christmas gift. Designed like the original Clue game, players have to solve clues to decide which family member stole a priceless heirloom and which room it's in.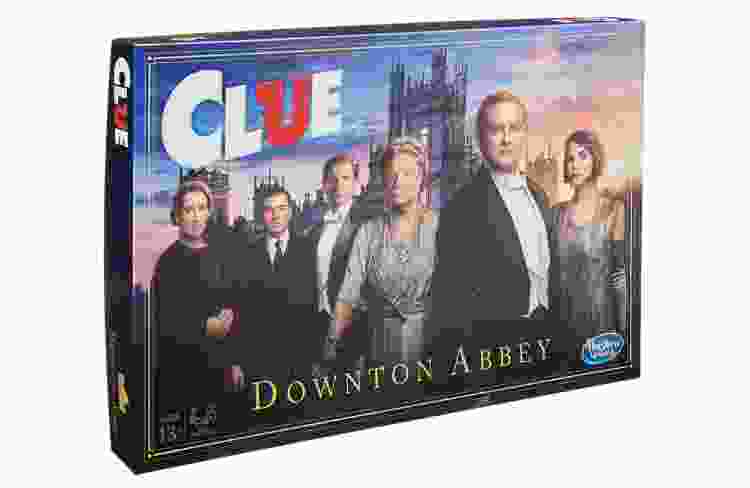 6. Scented Candle
Who doesn't like a nice scented candle? Homesick scented candles waft familiar fragrances of each state (and even cities and countries) and make the perfect last-minute Christmas gift for anybody who misses their home state or favorite travel destination. Candles are made of an all-natural soy wax blend and have 60 to 80 hours of burn time.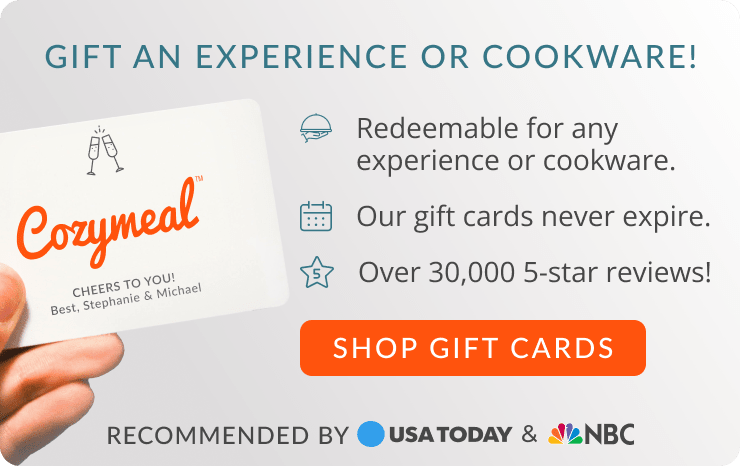 7. Gardening Set
This 11-piece garden tool set comes with gloves, a spray bottle, trowel, weeder, cultivator, transplanter and rake, plus pruning shears and snips, all in a nice bag with a sturdy handle and pockets for a useful last-minute Christmas gift. Tools are made of high-grade stainless steel and have ergonomic handles.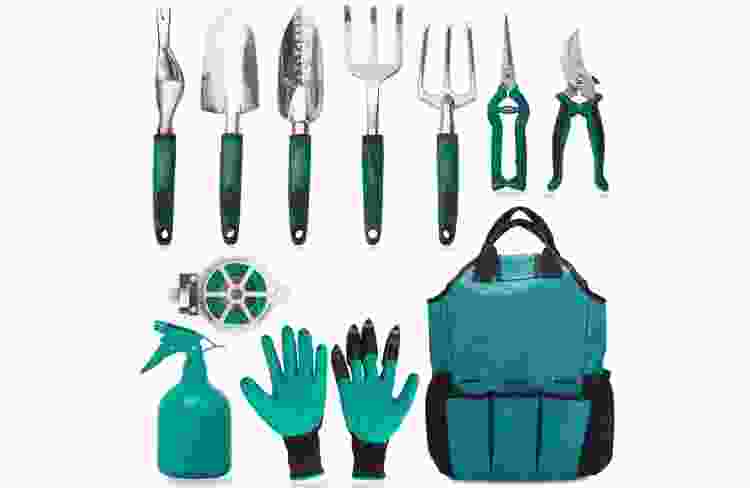 8. Cookie Stamps
Her baked goods will win all the awards when she uses the Nordic Ware Heirloom Cookie Stamps. Whether she's into the nostalgia of old-fashioned cookies or just likes a cute touch, these cookie stamps make flower, scallop and diamond shapes on gingerbread, sugar cookies and more. This last-minute Christmas gift is made of cast aluminum and has wooden handles for stability and long-lasting appeal.
Last-Minute Christmas Gifts for Dad
9. Online Mixology Classes
Online mixology classes offer the opportunity to learn how to pour the perfect martini, mix an old fashioned or prepare a tropical cocktail. Classes are taught by world-class bartenders and mixologists, making a thoughtful last-minute Christmas gift for Dad.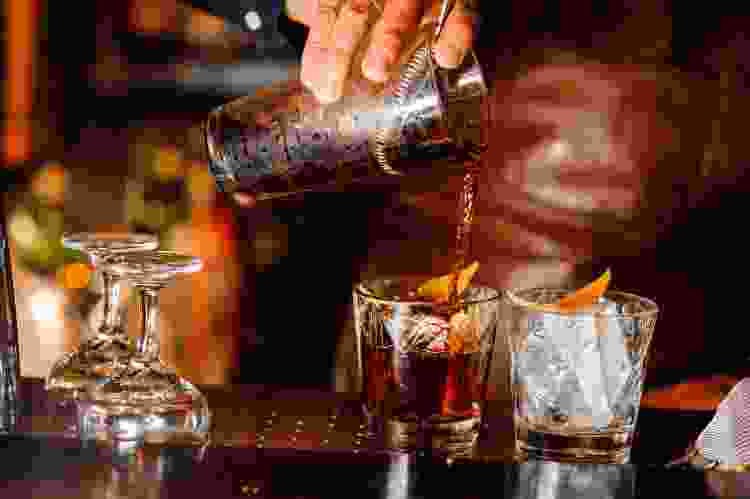 10. Portable Grill
Whether it's camping, tailgating or boating, the Weber Charcoal Go-Anywhere Grill really does go anywhere. This last-minute Christmas gift is compact, lightweight and has a locking lid and dampers for portability and temperature control. With a porcelain-enameled and rust-free lid and base, it offers a six-burger capacity and is one of the best grills for the dad who loves to grill on the go.
11. Moscow Mule Mug Set
The Old Dutch 2-Pc Hammered Copper Moscow Mule Mug Set comes with two 16 oz. polished and hammered mugs. Dad can show off his Moscow mule-making skills or simply sip whatever he likes with this last-minute Christmas gift.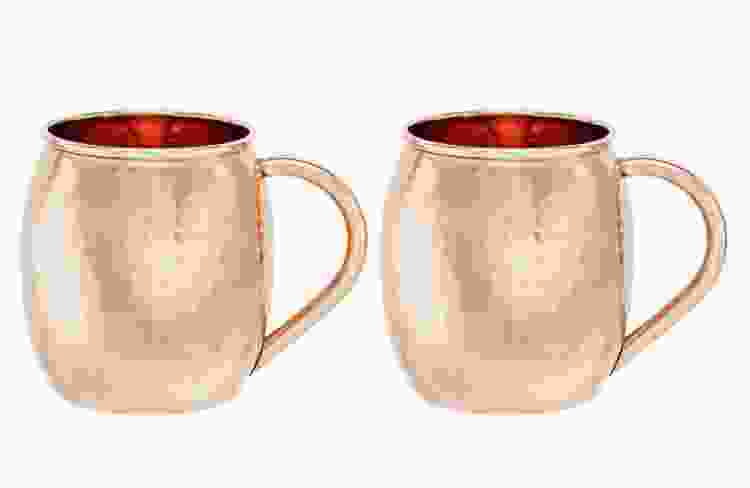 12. Pun Card Game
Here comes game night! This fun Pun Intended card game features tons of puns and dad jokes from silly and clever to downright groan-worthy. Dad will love it, but Mom may not.
13. Travel Toiletry Bag
Whether he travels for business or leisure, this LL Bean toiletry bag makes a thoughtful last-minute Christmas gift for Dad. The folding design has a built-in hook, external side-zip compartments and multiple mesh pockets for items like toothpaste, shampoo and more.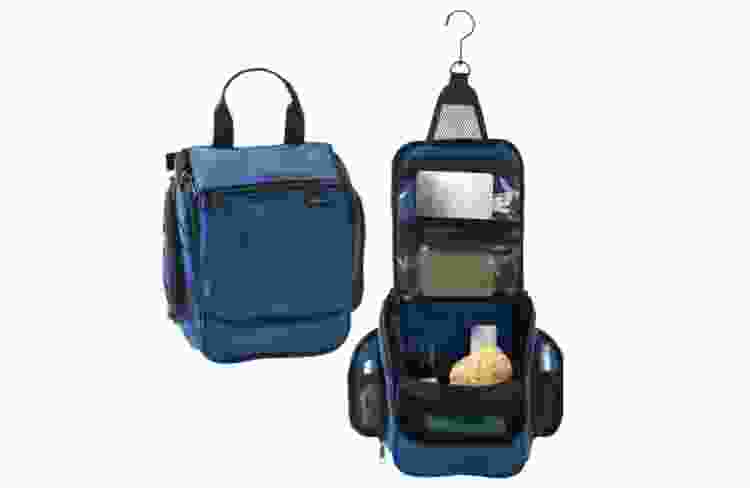 14. Wallet
Bulky wallets are so last decade. This slim men's wallet holds up to 11 IDs and cards in an RFID-blocking design. The stylish bi-fold design features a money clip, interior slot with window for a driver's license or photo ID, and exterior access to the most used cards. It's a practical present for gifts under $50.
Gift a Virtual Wine Tasting Now
The ultimate gourmet gift for any wine lover on your list. Virtual wine tastings bring a virtual vineyard experience right to you.
Last-Minute Christmas Gifts for Wife
15. Private Chef Experience
Private chefs near you are ready to prepare, serve and even clean up an amazing meal for your next dinner party or romantic date night at home. You won't even have to worry about grocery shopping. From private chefs in Austin to private chefs in NYC and beyond, this luxurious last-minute Christmas gift is one she won't forget.
16. Online Cooking Classes
Online cooking classes are presented by gourmet chefs in live and interactive settings from the comfort of your own kitchen. She can learn all about a new cuisine and international specialties or brush up on current skills. She'll be able to ask questions and get step-by-step instructions and advice on preparing anything from seafood paella and empanadas to Indian curry, homemade naan and miso ramen.
17. Virtual Wine Tastings
Present her with virtual wine tastings led by world-class sommeliers and wine experts who will share in-depth knowledge on wine regions, grape varietals and the wine-making process. She will learn how to pair wines with food, cheese and even chocolate in a live, fully interactive format from the comfort of her own couch.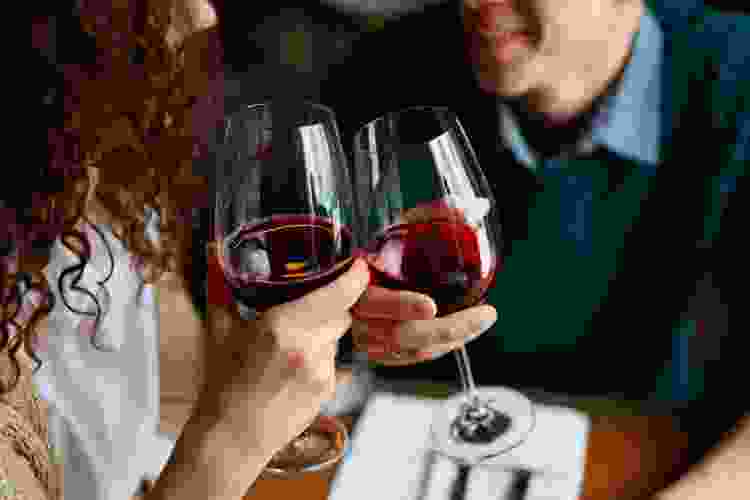 18. Pasta Making Machine
For fresh and homemade pasta, the Cuisinart Pasta Roller and Cutting Attachment is a unique addition to any home kitchen. It connects to the Cuisinart Precision Master Stand Mixer and makes a variety of pastas such as spaghetti, lasagna and fettuccine. If she already has the mixer, this makes a great last-minute Christmas gift for wives.
19. Hot Air Brush
Whether she's a fan of the salon blow-out or not, this Revlon hot air brush offers a hairdryer and volumizer in one. No more twisting around trying to use the blow dryer with one hand and a brush with the other. It has a swivel cord and tangle-free bristles. This last-minute Christmas gift will quickly become her favorite
20. Heated Blanket
An electric car blanket makes a cozy last-minute Christmas gift for those who like to stay warm while tailgating or on winter road trips (or summer ones where you don't agree on the AC). It's 12 volts and plugs into any car, truck or SUV. The 96" long cord easily reaches to the back seat. It's lightweight and folds easily for storage.
Gift an Online Mixology Experience
Raise a toast to the perfect gift. Enjoy craft cocktails, bartending basics and more taught by five-star mixologists.
21. Coffee Maker
If she doesn't have one by now, the Keurig K-Classic coffee maker makes the perfect last-minute Christmas gift for coffee, tea and hot chocolate fans. It's easy to use, has a 48 oz. water reservoir and can brew 6, 8 and 10 oz. cups. The removable drip tray allows a 7.1" travel mug to fit for fill-up.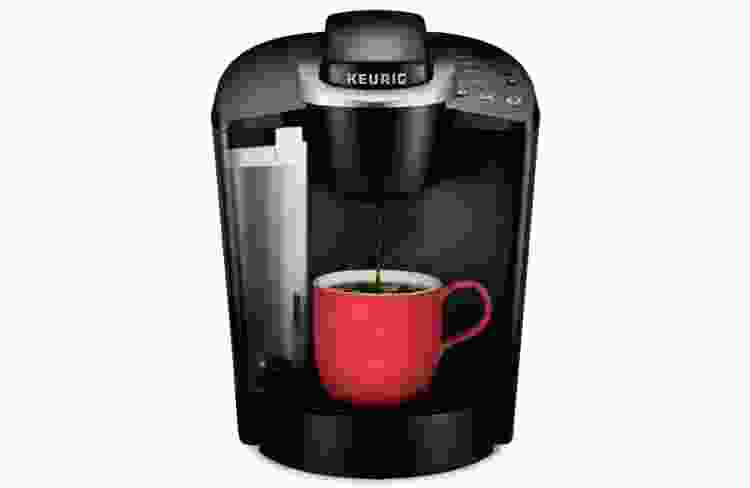 22. Bathtub Tray
Sturdy and long-lasting, this bamboo bathtub tray is a thoughtful last-minute Christmas gift for bubble bathers. It can hold a book, candles, a glass of wine or bath supplies. It's 28.7" long and it fits most bathtubs.
23. Book and Tablet Stand
This bamboo book and tablet stand is a hands-free way to view cookbooks, tablets or that mystery novel. This last-minute Christmas gift keeps grease, flour and smudges off of books, paper and electronic devices.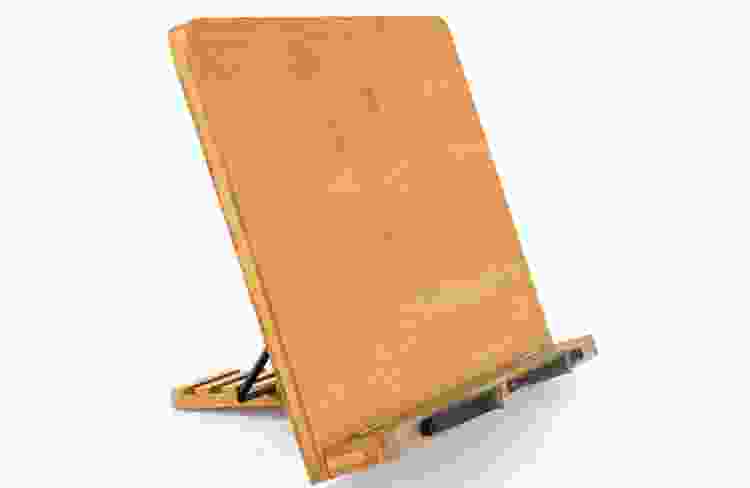 24. Fondue Set
The Cuisinart 13-Pc Fondue Set is made of enameled cast iron and maintains optimal heat retention for temperature and consistency for broths, cheese and chocolate. It comes with six skewers and can be used on all stovetops, including induction.
Last-Minute Christmas Gifts for Husband
25. Food Tours
Check out food tours near you for a fun last-minute Christmas gift where he will learn about local history, food and architecture. Whether it's food tours in Chicago, food tours in Boston or your own hometown, local guides lead these walks with informative dialog and expert advice.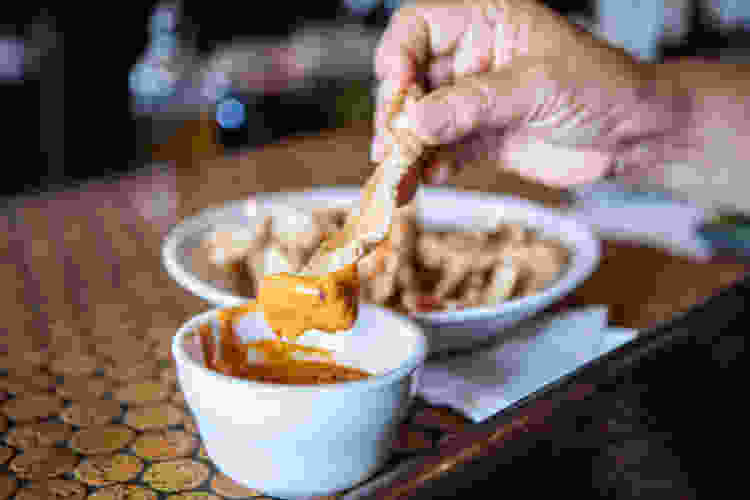 26. Whiskey Tastings
Led by world-class scotch stewards, whiskey tastings are a fun and interactive way to learn flavor profiles, food pairings, the distilling process and how to create bourbon, scotch, rye and Irish whiskey cocktails from around the world.
27. Monogrammed Steak Brand
The initial branding iron tops the list of unique last-minute Christmas gift ideas. Grillmasters will break out the grill just to use this branding iron, which can be personalized with initials. It's made of steel and can also be used on wood or leather products.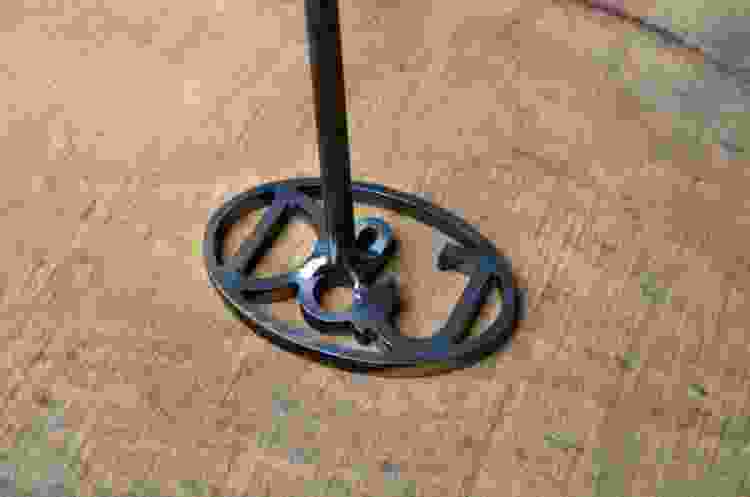 28. Sushi Making Set
The AYA Eco Sushi Making Kit comes with two sushi bamboo mats, five pairs of chopsticks, one spoon and one bamboo knife to make a useful last-minute Christmas gift and one of the best sushi making kits.
Gift Cookware Loved by Chefs
Shop gourmet gifts for your favorite foodie. Chef-beloved brands. Easy returns. Price matching guaranteed.
29. Cocktail Shaker
With a built-in strainer top, the Harold Import Co. Stainless Steel Cocktail Shaker 18 oz. makes a useful and attractive last-minute Christmas gift for cocktail lovers. The cap doubles as a jigger on this Boston-style shaker.
30. Charging Station
Charge everything from the same handy spot with a handy rapid charging station. It works with Apple and Android tablets, smartphones and smartwatches. It comes with a variety of charging cables to make a perfectly packaged last-minute Christmas gift.
31. Beard Grooming Kit
The Jack Black beard grooming kit features four steps to cleanse, condition, soften and style his beard or mustache. It provides natural shine and hydration while soothing irritation.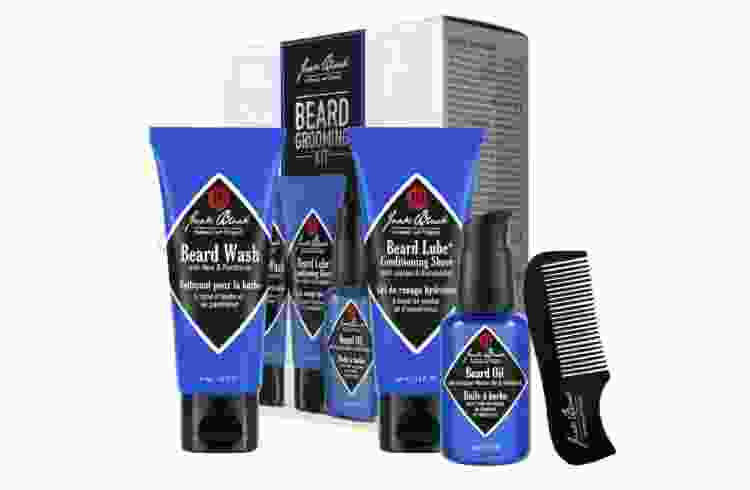 32. Noise-Canceling Headphones
These noise-canceling headphones are made of comfortable memory foam and breathable mesh. With hi-res audio, they reduce ambient noise up to 90% while offering up to 40 hours of playtime. There's even a built-in microphone for hands-free calls, which makes this a great last-minute Christmas gift for home, office or travel.
33. Multi-Tool
This handy stainless steel keychain multi-tool has over 20 functions, including a screwdriver, wire stripper, measuring tape, bike spoke key and bottle opener. This fun gift for men can even fit on a keychain.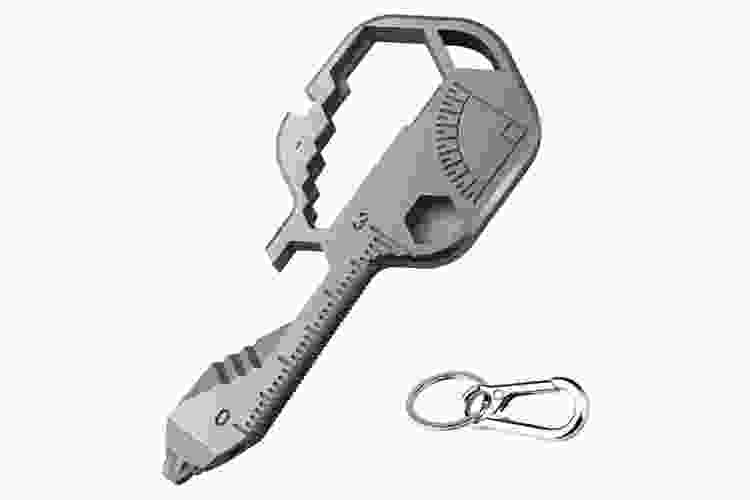 Last-Minute DIY Christmas Gifts
34. Italian Fresh Cheese-Making Kit
The FarmSteady Italian Fresh Cheese-Making Kit comes with enough ingredients to make eight batches of classic Italian cheeses such as mozzarella, burrata, ricotta and mascarpone. It comes with a cheesecloth, thermometer, cheese basket, cheese salt, vegetable rennet and citric acid.
35. Mini Canvas Set
Artistic types can paint, sketch and draw masterpieces with the Daler-Rowney mini canvas set. This is one of those last-minute DIY Christmas gifts that you can tuck in a stocking or gift basket.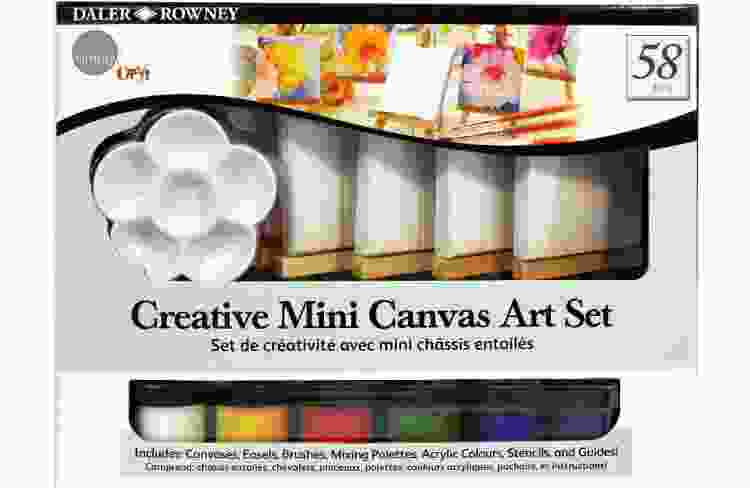 36. Water Maker
Bored with plain old bottled water? The SodaStream Fizzi sparkling water maker turns water into sparkling water infused with flavors like lemon, strawberry or melon.
Hungry for the Best Cooking Gifts?
Shop gifts and experiences for food lovers, budding chefs and cocktail connoisseurs.
37. Beer Making Sets
Fruity flavors mix with creamy wheat in the Brooklyn Brew Shop New England IPA Beer Making Kit. Budding brewmasters can create a rich and full-bodied brew or a light and hazy IPA. The kit includes Mosaic and Cascade hops, one-gallon New England all-grain mix, beer-making yeast, a glass fermentation jug, a thermometer, raking cane, vinyl tubing and a tubing clamp. All equipment is reusable.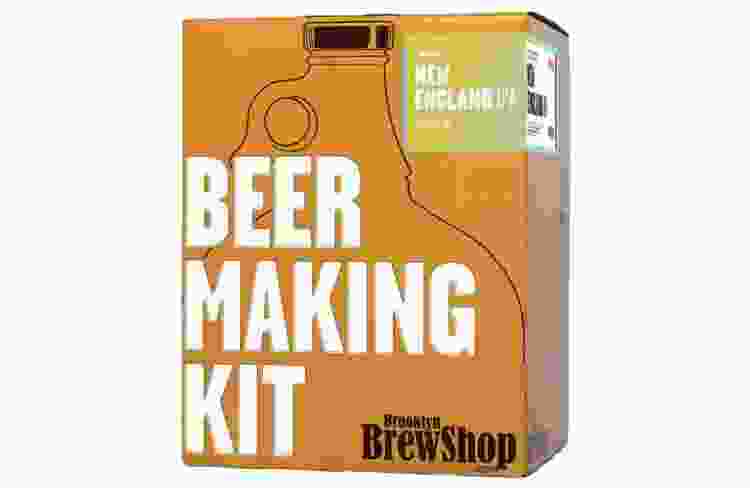 38. Sushi Making Kit
The Global Grub DIY Sushi Kit comes with everything but the filling. This last-minute Christmas gift includes sushi rice, nori, rice vinegar powder, sesame seeds, wasabi powder and a rolling mat as well as cooking instructions, a shopping guide and drink pairing suggestions. It makes eight rolls and is the perfect last-minute Christmas gift for beginners.
39. Mochi Ice Cream Kit
The Global Grub DIY Mochi Ice Cream Kit comes with a mold to make perfectly round balls of mochi. Additionally, this last-minute Christmas gift includes sweet rice flour, potato starch, matcha green tea powder, cocoa powder, a dough cutter and instructions to make 32 pieces of delicious mochi.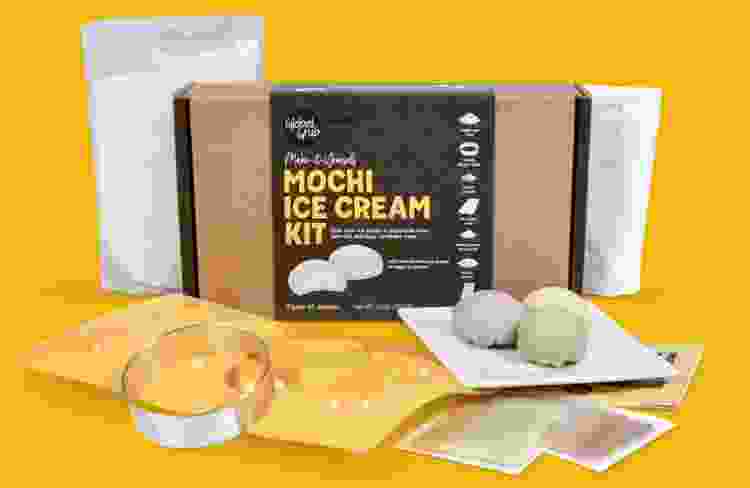 Last-Minute Christmas Gifts for Teenagers
40. Instant Camera
Bring back the retro Polaroid-style camera with the Fujifilm Instax Mini 11 camera. Fun for parties and out-and-about, it comes with a carrying case, three rolls of film, a selfie lens and a photo album to store prints.
41. Smartphone Printer
The Fujifilm Instax Link smartphone printer connects to a smartphone and lets the photo-loving teen print out all those spontaneous selfies. They can even print out Facebook and Instagram pics. With more than 25 design templates, they can customize a photo with filters and frames for a fun and shareable last-minute Christmas gift.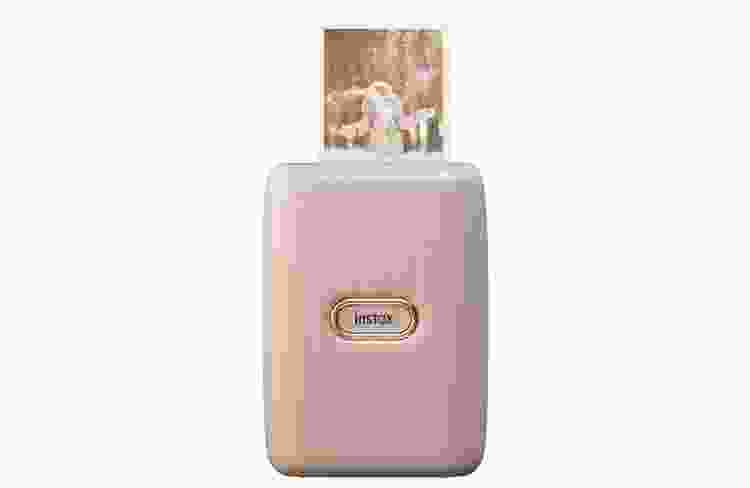 42. Water Bottle
Tired of all the water bottles laying around the house? Gift your teen an eco-friendly way to stay hydrated. The double-walled stainless steel construction of the Hydro Flask keeps cold things cold and hot things hot. It holds 32 oz. and has a wide lid with an attached straw.
43. Tile Mate Bluetooth Tracker
Is your teen always "losing" their wallet or misplacing keys? The Tile Mate Bluetooth tracker syncs up with a phone and attaches to keys, wallet or backpack to track down lost items. It's compatible with iOS or Android and works with Amazon Alexa, Siri, Google Assistant and Xfinity.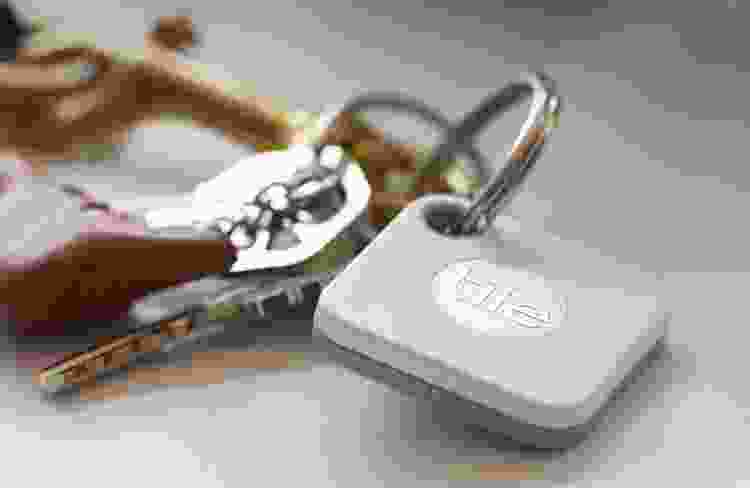 44. Streaming Subscription
Find out your teen's favorite streaming service and gift them a year's worth of viewing. The Disney+ bundle includes Hulu and ESPN for a last-minute Christmas gift they'll use all year.
Gift an Online Cooking Class Now
Give your favorite gourmand the gift of world-class cooking lessons right from the comfort of their own kitchen.
45. Salt Lamp
A Himalayan salt lamp is a fun and groovy last-minute Christmas gift. Made of natural pink salt crystals, the soothing orange glow purifies the air for meditation, yoga sessions or just a nightlight.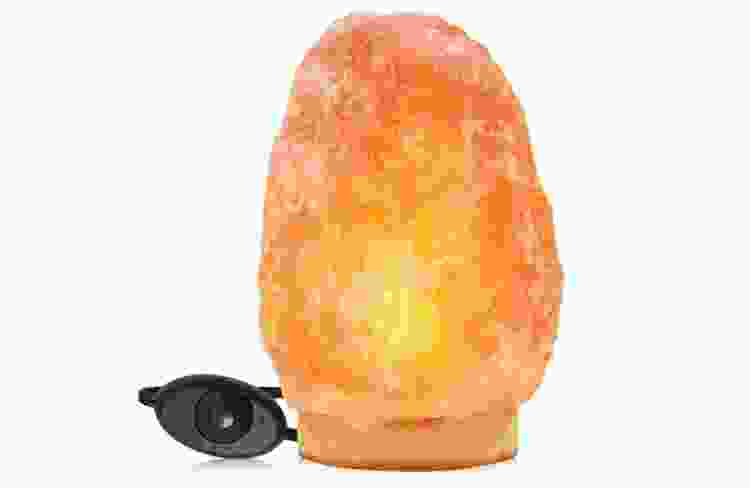 46. Zodiac Necklace
Silver-plated and accented with cubic zirconia stars, this zodiac constellation necklace is a trendy last-minute Christmas gift for a teen. It forms the shape of the zodiac constellation in sparkling metal bars as it dangles from a delicate chain.
47. Facial Mist Set
This Mario Badescu face mist set is a refreshing last-minute Christmas gift. She can mist onto hair, neck or face for hydration or for a dewy glow after applying makeup. Scents include herbs and rosewater, cucumber and green tea, and chamomile and lavender.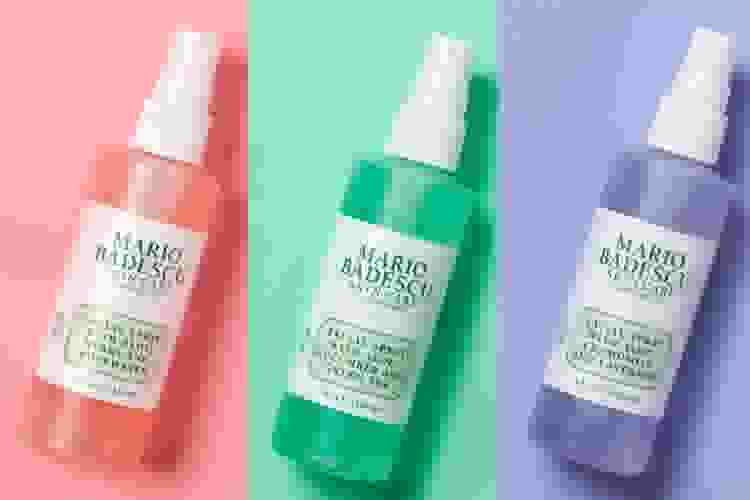 48. Sunglasses
With lightweight frames and silicone grips, the goodr OG sunglasses make a useful last-minute Christmas gift for runners, kayakers and other sports enthusiasts. Silicone inserts keep them on the face instead of sliding off with sweat or water. Polarized and glare-reducing lenses block 100% of UVA and UVB rays. Plus, they're super cool-looking.
49. PopSockets Phone Grip
Give them a good grip on their phone while talking, texting and scrolling. The PopSockets phone grip and stand makes a handy stand for streaming shows and FaceTime sessions. The swivel disc collapses into itself when not in use.
FAQs
Where can I get last-minute gifts on Christmas Day?
If you've really waited until Christmas day, don't despair. You can still come up with a thoughtful last-minute gift idea. Consider an e-gift card to a favorite store, restaurant or streaming service. Use your own DIY skills and put together a coupon book filled with special messages and offers they can cash in on. Examples include "I'll take out the trash," "Foot massage" or "Dinner out."
How do you make last-minute Christmas presents?
For a thoughtful last-minute Christmas gift, you could put together a gift box filled with bath supplies, chocolate and candy, or pens, markers and a sketchbook. Fill a nice basket with body lotion, facial scrubs and rejuvenating masks. If you're really crafty, whip up a box of cookies or make a festive wreath or a DIY Christmas ornament.
Gift a Private Chef Experience Now
Treat someone special to gourmet fine dining at home. Gift a private chef experience starting at $59/person.
What is the five-gift rule for Christmas?
The five-gift rule for Christmas is designed to help you cut back on spending and choose thoughtful gifts. The themes for the five gifts include: something they want, something they need, something to read, something to wear and something to show you care (a surprise, a hug, a note, an experience or something else).

Join 200,000+ Culinary Enthusiasts
Exclusive deals, recipes, cookbooks, and our best tips for home cooks — free and straight to your inbox. PLUS: 500 Rewards Points.
Finding last-minute Christmas gifts doesn't have to be stressful. No matter how last-minute it is, there's always something you can do to show you care. Even if you've ordered something that doesn't arrive in time, you can always print out a nice photo of it and put it in a card with a festive "on the way" note. They'll appreciate the thought just as much, and they'll think of you when it arrives.
For even more great last-minute Christmas gifts, check out other experiences happening on Cozymeal.