39 Thoughtful Gifts for Your Sister-in-Law in 2023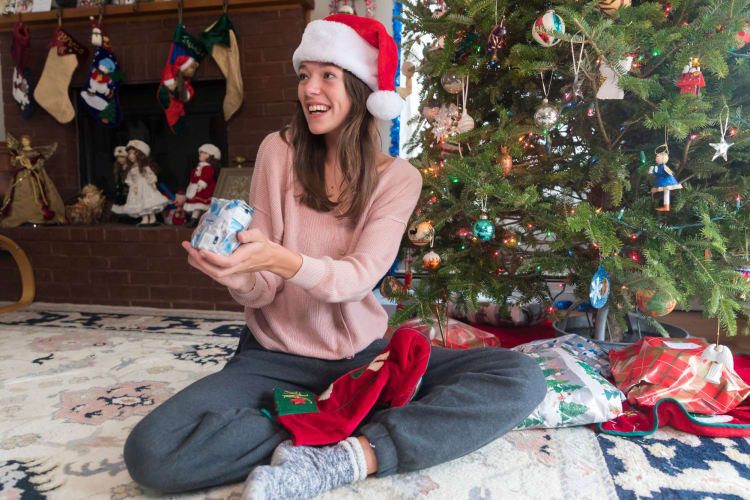 Our editorial team recommends the best products through independent research, selection and careful review. If you make a purchase through one of our affiliate links, we may earn a commission. Prices are subject to change.
Are you searching for gifts for your sister-in-law? Whether it's a birthday, Christmas, an anniversary or a promotion celebration, any gift-giving occasion can be a challenge to find just the right item.
To give you the best gift-giving boost possible, we've designed our list to cover any occasion, personality and price range. Keep reading to discover a broad spectrum of unique and thoughtful gifts for a sister-in-law, whether she's your bestie or you two barely know each other.
Jump to Section
Foodie Gifts for a Sister-In-Law
1. Cooking Classes
Whether it's cooking classes in DC, cooking classes in NYC or any other city, she'll be able to brush up on her culinary skills or learn new techniques. She can choose from a broad range of cuisines, including French pastries, Italian pasta, Mediterranean seafood or Spanish tapas. Check out cooking classes near you to find the perfect culinary gift for a foodie sister-in-law.
If she's more of a homebody, online cooking classes are an equally thoughtful and unique gift for your sister-in-law. All she needs is a mobile device and a Zoom feed.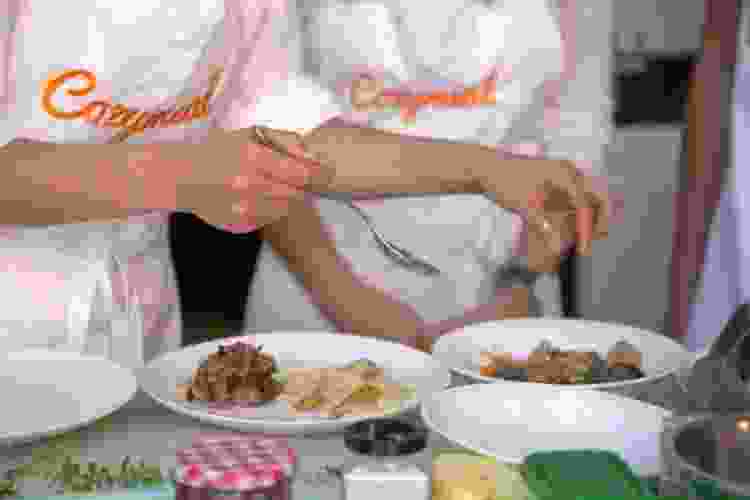 2. Private Chef Experiences
For a truly unique and luxurious experience, consider booking a private chef in San Diego, private chef in Austin or a private chef near you. Gourmet chefs arrive at your location ready to prepare fun, casual or fine dining experiences. This makes a wonderful idea for her birthday or an anniversary. It's also a fantastic gift for someone who has everything. She and her guests can dine on French fare, Indian cuisine, Asian fusion or a variety of other choices.
3. Food Tours
A food tour experience is a great gift for a sister-in-law who enjoys getting out and exploring. She'll join an experienced local guide who leads the group around the neighborhood, past food markets and into local restaurants, bars and cafés. She'll get the inside culinary scoop from professional chefs, bartenders, bakers and mixologists while learning about local history, architecture and landmarks. Check out food tours in Chicago, food tours in Boston or food tours near you to book an experience.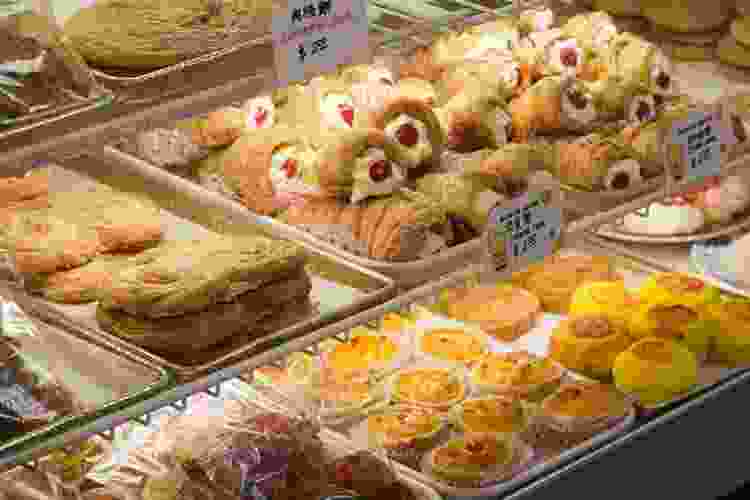 4. Online Beverage Tasting
If she's a wine connoisseur or a budding bartender, she'll likely enjoy learning about these topics via virtual wine tastings or online mixology classes. She'll learn about grape varieties, food pairings and wine regions while sipping reds, whites and rosés. Likewise, she can learn how to correctly mix, muddle or stir the perfect martini, mojito or gin fizz.
5. Pasta Making Machine
The Marcato Atlas 150 Pasta Machine makes homemade spaghetti, linguine, tagliatelle, fettuccine and more. It has an adjustable dial with 10 settings to roll out pasta from .6 millimeters to 4.8 millimeters. Made of anodized aluminum, this sleek pasta making tool comes with a pasta cutter, hand crank, clamp, instructions and a 10-year manufacturer's warranty to make a terrific gift for a sister-in-law. Additional accessories, such as a pasta drive motor and 12 cutting accessories, can be purchased separately to really kick up the pasta-making experience.
Gift a Private Chef Experience Now
Treat someone special to gourmet fine dining at home. Gift a private chef experience starting at $59/person.
6. Sushi Kit
The Global Grub DIY Sushi Kit is one of the best sushi making kits for a sister-in-law who loves sushi. It comes with sushi rice, nori, rice vinegar powder, wasabi powder, sesame seeds, a rolling mat and instructions. The kit makes eight rolls and six pieces each. We love that this kit comes with a reusable bamboo mat, a shopping guide and an instruction sheet, setting you up for years of sushi-making fun.
7. Nordic Ware Puppy Biscuit Pan
The Nordic Ware Puppy Love Pan Mold is a terrific kitchen gift for a sister-in-law who loves spoiling her four-legged kids. It's made of pet-safe aluminum and makes 16 bone-shaped treats. Her pets will thank you, too.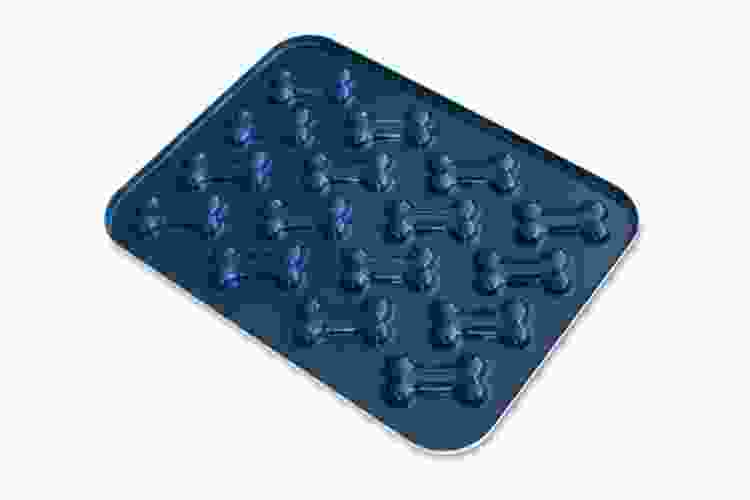 8. Foodie Gift Card
When you just can't decide on gifts for a sister-in-law, a foodie gift card is one of the best decisions you can make. Cozymeal gift cards are available in any amount over $10. They can be used for any culinary experience, such as cooking classes, food tours, private chefs and cookware in the Cozymeal Shop. Best of all? They never expire.
9. French Press
She can save money on her coffee shop visits as well as entertain guests at home with the Zwilling Sorrento French Press Set. German-engineered and Italian-designed, this gift for your sister-in-law is made of borosilicate glass that brews a full and complex cup every time. It comes with two double-walled latte glasses that make an elegant gift for coffee lovers . We especially love how the latte glasses keep beverages warm without burning your hands.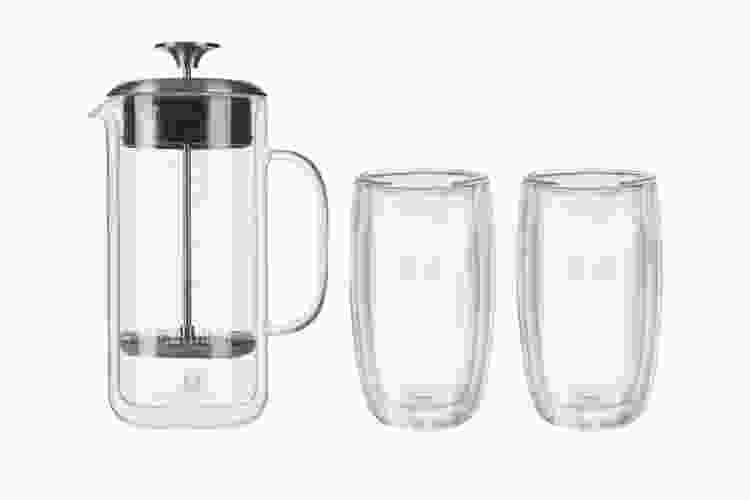 10. Chef Knife
The Zwilling Pro 6-Inch Utility Knife is the perfect gift for a sister-in-law who cooks. Made of ice-hardened stainless steel, it has a triple-riveted handle for stability and a curved bolster for safety and comfortable cutting. We love the built-in versatility of this piece. Designed in Italy and made in Germany, this knife features the best of both worlds: It has a broad curve at the front for the rocking motion of Western-style cutting, and the straight back is ideal for the chopping action of Asian-style cutting.
Gift a Local Food Tour Now
The perfect gift for every gastronomist. Discover an abundance of culture and culinary delights with a five-star local guide.
11. Crêpe Pan Set
The Ballarini Crêpe Pan Set, made in Italy, is the perfect tool to create delicate crêpes. This 10-inch crepe pan has low sides and a durable non-stick coating for perfect flips. It's compatible with all cooktops except induction. A wooden spatula and a cream spreader are included. We especially love how the pan is sized for the perfect crêpe shape. This gift for a sister-in-law is one she'll use time and time again.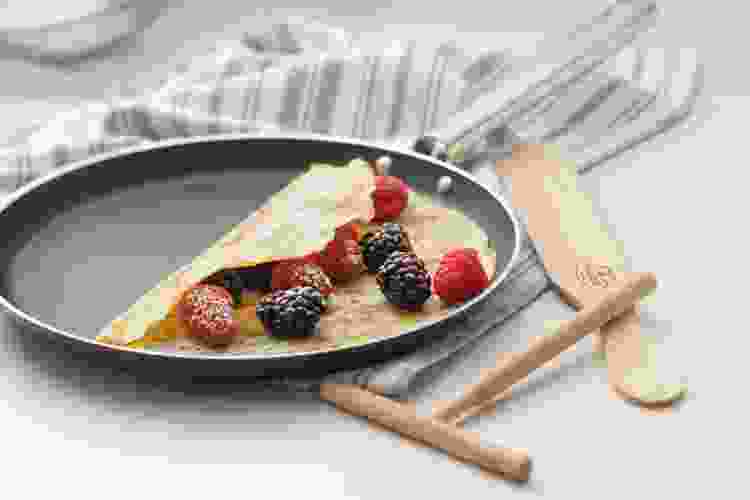 12. Compost Bin
For the eco-conscious sister-in-law, the 1.3 gallon stainless steel compost bin makes a unique and thoughtful gift for any occasion. She can deposit eggshells, coffee grounds, orange peelings and much more in the airtight container. Then, transport to a larger outdoor bin or use it directly in the garden.
Sister-In-Law Birthday Gifts
13. Silk Pillowcase
For anti-aging, anti-sleep creases and anti-bed head, you can't go wrong with a silk pillowcase. The SLIP silk queen pillowcase reduces friction on skin and ensures tangle-free hair in the morning, making it a gift that your sister-in-law will actually use.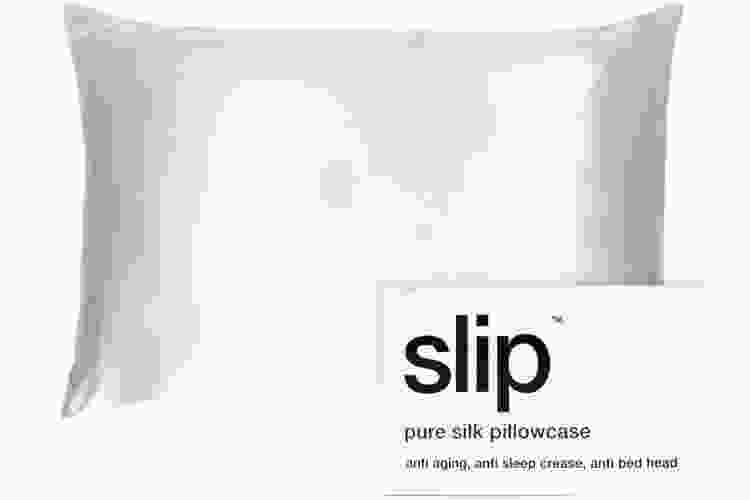 14. Blow Dryer Brush
Fans of the salon blowout will appreciate the thought and sentiment behind the Revlon One-Step Volumizer. It offers a one-step hair dryer and hot air brush in one, meaning she'll be able to dry, style and volumize with one tool. The oval barrel gives lift at the roots while providing a smooth finish. Features include a swivel cord, tangle-free bristles, unique airflow vents and a cool tip to eliminate burned fingers.
15. Brow Bar
The Brow Bar by Reema Bombshell Brow Kit is a terrific gift for a sister-in-law who likes to stay on top of her brows. It's available in dark or medium color combinations and comes with two powder colors, a highlighter, mini tweezers and a brow pencil to achieve the best brows out there.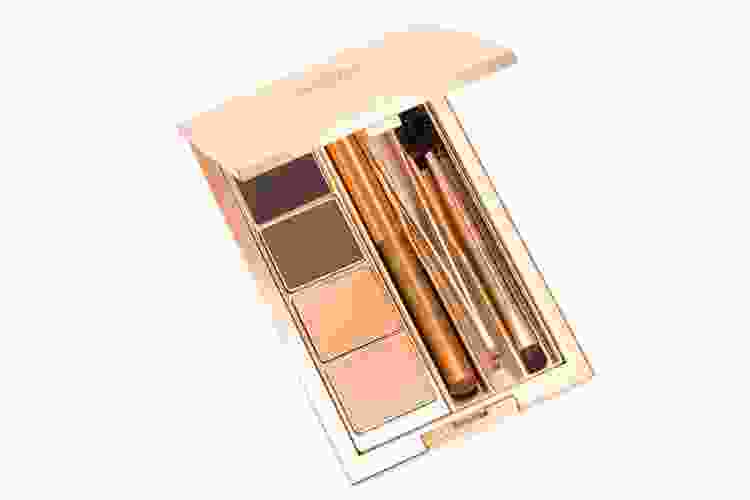 16. Makeup Mirror
Help her bring her makeup game up a notch with this vanity mirror with lights. It provides 2, 3 and 10X magnification for perfectly blended eyeshadow, sleek eyeliner and other makeup tasks. It has 21 built-in LED lights, adjustable brightness and a mini storage base to keep tweezers, eyeliner, lipstick and more close at hand.
Gift a Virtual Wine Tasting Now
The ultimate gourmet gift for any wine lover on your list. Virtual wine tastings bring a virtual vineyard experience right to you.
17. Space Heater
This ceramic space heater with an adjustable thermostat is a perfect gift for a sister-in-law who's always cold. Useful for home or office, it has a 1500-watt high setting with three output options (low, high and fan only) and comes with a carrying handle for easy transport.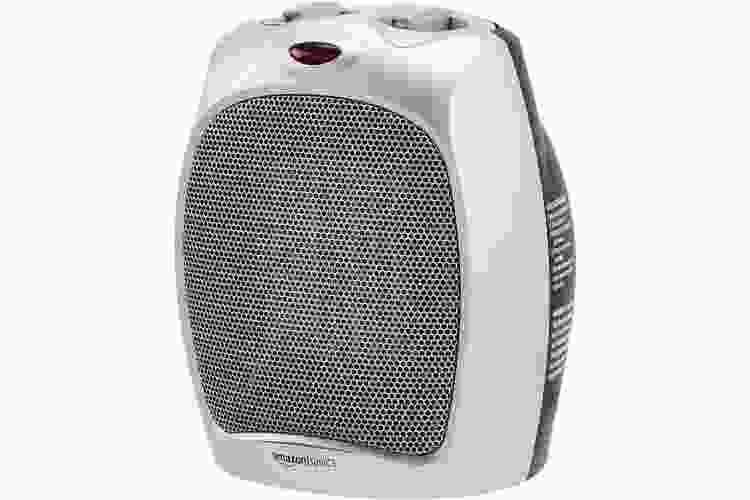 18. Succulent Gift Box
Send some sunshine her way with this adorable box of succulents. This gift for your sister-in-law arrives with a sunny message and your choice of succulents. Choose an assortment of up to nine, but we think that the four-piece one is super cute for a beginning succulent gardener!
19. Popcorn and Movie Bundle
Movie and TV buffs can always use snack accessories. This large popcorn bucket is a classic way to hold her favorite salty snack. It's 8.25 inches wide by 7.25 inches deep, which is the perfect size for a big serving of popcorn. You could tuck in her favorite candy, chocolate bar, gum or gourmet popcorn to make a gift bag out of it. Pop a streaming gift card in there as well if she doesn't already subscribe to Netflix, Hulu or Disney+.
Price: $9.92 for popcorn bucket
Sister-In-Law Christmas Gifts
20. Pet Portrait
Is she a proud pet parent? A custom portrait of her four-legged child might be the best gift for a sister-in-law you could choose. Simply supply a favorite pet photo and she'll receive a professionally drawn portrait she can show off. This gift for a sister-in-law will give you favorite-relative status for years to come.
21. Himalayan Salt Lamp
This rose-shaped Himalayan salt lamp has an attractive wooden base. With a high mineral content, it acts as a natural air purifier and helps to treat asthma, bronchitis and allergies as well as improving breathing, sleep and mood. The lovely rose design makes a beautiful statement accent on a counter, desk or coffee table. A dimmer allows you to adjust the light output.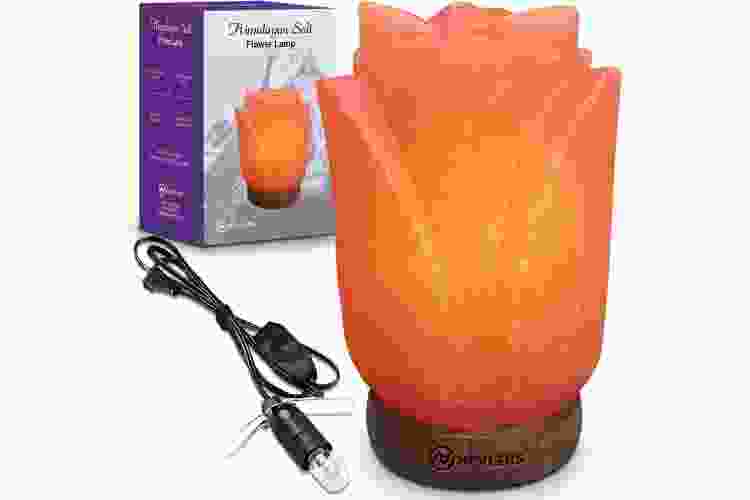 22. Embroidery Kit
This beautiful mystic dragonfly embroidery kit gift for a sister-in-law comes with everything she'll need to create a unique wall hanging. The kit includes preprinted fabric, a needle, a hoop and embroidery floss as well as an instruction card.
Gift an Online Mixology Experience
Raise a toast to the perfect gift. Enjoy craft cocktails, bartending basics and more taught by five-star mixologists.
23. Fitness Tracker
Whether she's a fitness fanatic or just getting into the active lifestyle, she'll find the Fitbit Inspire 2 smart watch a useful and incredibly thoughtful gift. Features of this gift for a sister-in-law include heart rate monitoring, step counting, distance measuring and sleep tracking. It comes with a charging cable, small and large bands, screen protectors and a cleaning cloth.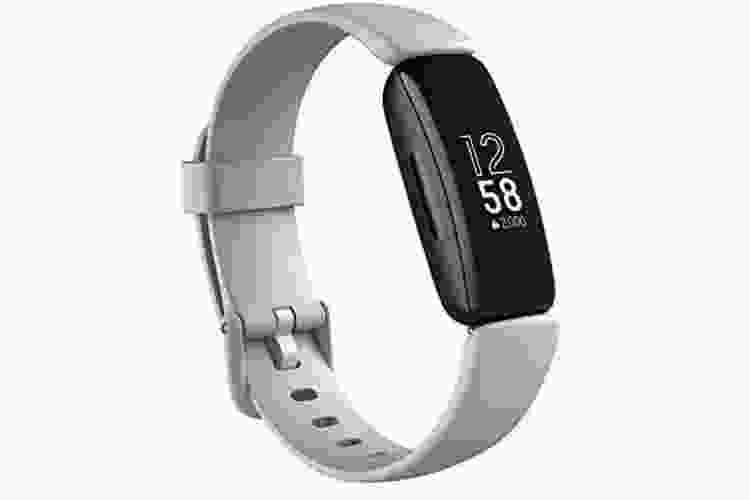 24. Necklace
The bonus sister necklace makes a thoughtful gift for your sister-in-law. Available in gold, silver or rose gold, a heart-shaped charm with an initial and a natural gemstone pendant hang from the delicate chain. Choose her birthstone or a favorite color to put a personal touch on this gift for a sister-in-law.
25. Birthstone Ring
Complement that necklace with a delicate gemstone ring set with her birthstone. Ring metals are available in 24-karat gold plate or copper. This is a beautiful and elegant boho gift for a sister-in-law that she can add to for a stacked look.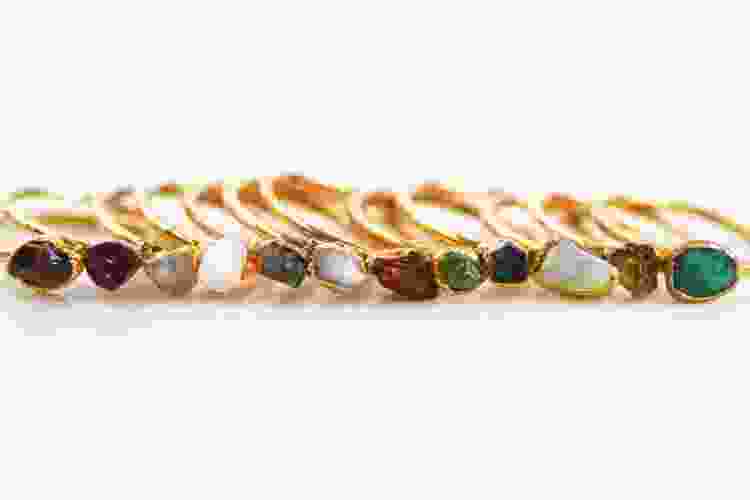 26. Mini Printer
Every family has at least one shutterbug. If she's the one in yours, the Canon IVY mini photo printer is one of the most perfect last-minute Christmas gifts for a sister-in-law. It's small enough to fit in a pocket, so she can take it with her to work, the park, out to dinner or while traveling. She can add filters, frames, emojis, stickers and more to her photos before printing them out (via Bluetooth to a smartphone) and hanging them for the world to see. Photo paper has a peel-and-stick backing.
27. Fire Pit
The outdoor entertainer will love adding a fire pit to their backyard setting. This gift for a sister-in-law has a mesh spark guard cover, a high temperature paint finish and foldable legs for portability. She can use it for s'mores, hot dogs or just relaxing on crisp fall evenings.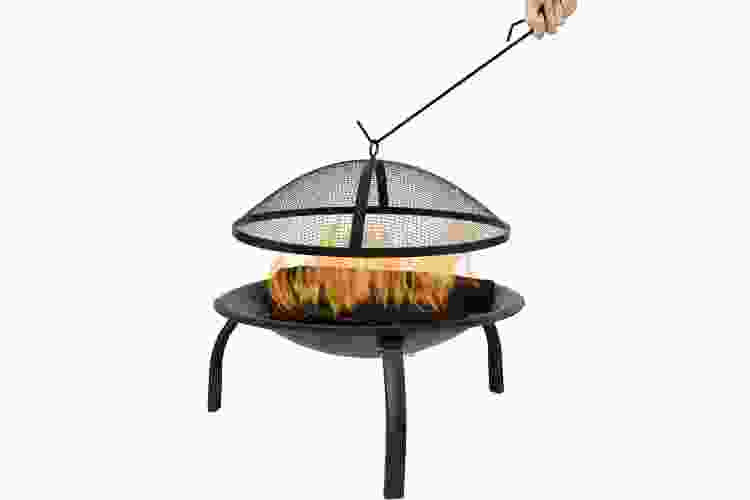 28. Towel Warmer
For a spa day or any day, a towel warmer makes a truly luxurious gift for your sister-in-law. She can keep towels toasty warm for after shower or spa treatments. Several time setting options allow for a customized amount of warmth. It can hold about two oversized towels at a time and works great for bath robes and blankets.
Gifts for a Sister-In-Law Under $25
29. Water-Resistant Speakers
One of the best gifts under $25, the Soundbot HD speaker has Bluetooth and a built-in mic for hands-free calling. She can enjoy six hours of playback time at her desk, outside or on the go. It comes in a wide variety of colors and has a rechargeable battery. What impresses us the most is its water resistance, making it perfect for the shower or the pool.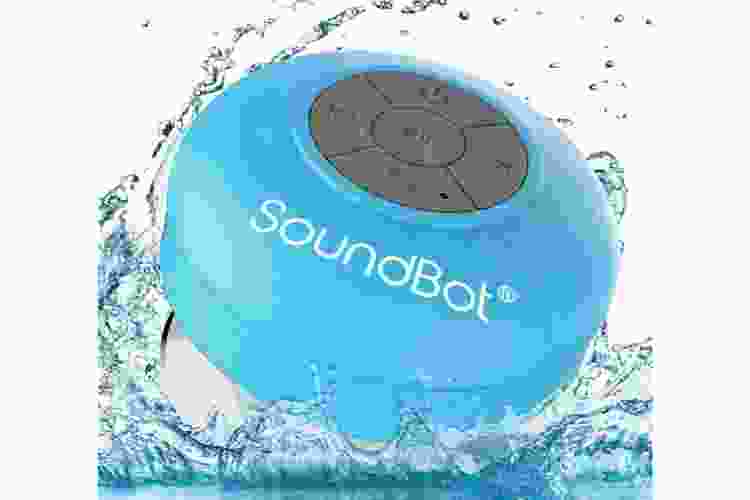 30. Sister-In-Law Mug
If she's the family jokester, she'll get a kick out of this funny mug that pokes fun at her husband. It thoughtfully says, "I smile because you are my sister-in-law" and then gives a punchline of, "I laugh because you married my brother." Choose from the 11 or 15-ounce size to accommodate her preferred beverage size.
31. Personalized Zodiac Notebook
This zodiac notebook features a beautiful gold foil illustration of a zodiac sign on the front cover. Personalize with her name and birthdate for a gift she'll use every day to write grocery lists, journal entries or to-do lists. This gift for a sister-in-law is filled with ivory lined paper and bound with a softbound cover.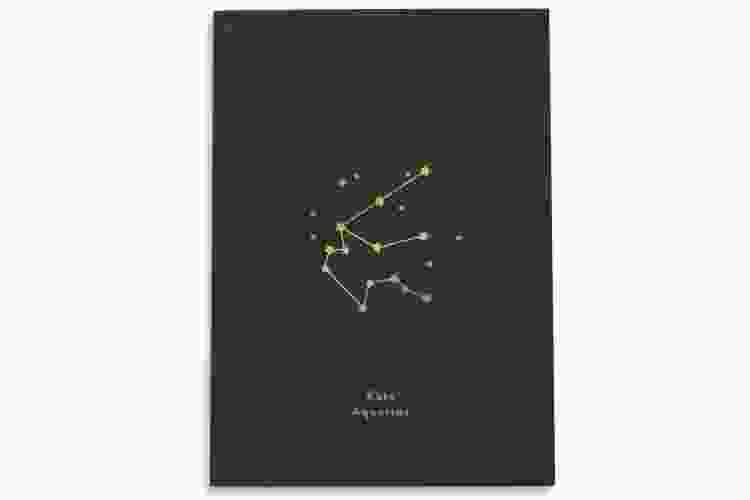 32. Tea Infuser Set
This five-pack set of cute silicone tea strainers makes a thoughtful gift for a sister-in-law who loves her loose-leaf tea. Simply fill the strainer with tea leaves, herbs or spices and let it steep as you enjoy the cute face peeking over the side of the mug.
33. Sleep Eye Mask
She'll have sweet dreams and wake up refreshed with a sleep eye mask. Made of soft memory foam, it's designed to ergonomically conform to the face without putting pressure on the eyes. It has fully adjustable straps for the perfect fit. Concave "cups" at the eyes allow you to blink freely. Use for meditation, yoga, travel and insomnia.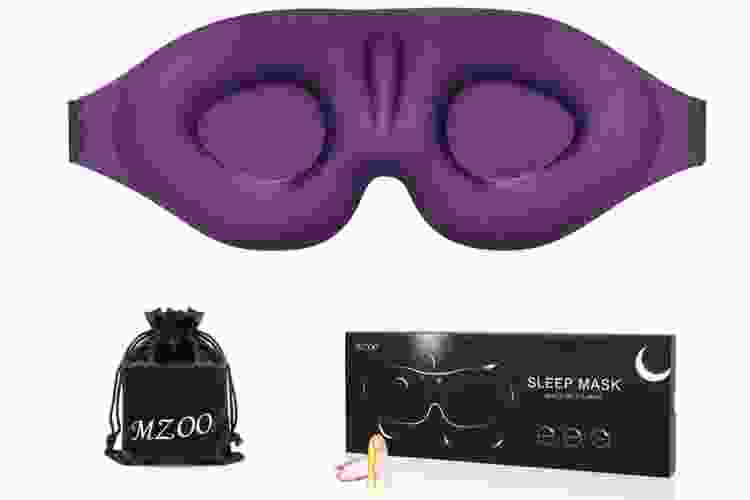 34. Mouse Pad with Wrist Rest
This super cute ergonomic mouse pad features a smiling corgi. Even if she's not a dog fan, she'll have to smile at this adorable design. The gel-filled wrist support is the "bum" of the corgi. This support helps relieve wrist stress and tiredness after a long day of tapping the keyboard and moving the mouse about. The mouse pad has a polyurethane base to prevent slipping.
Gift a Private Chef Experience Now
Treat someone special to gourmet fine dining at home. Gift a private chef experience starting at $59/person.
Travel Gifts for a Sister-In-Law
35. Travel Jewelry Case
Help her stay organized with a thoughtful gift like a small jewelry case. It makes the perfect travel companion for rings, necklaces and earrings. It has an elastic storage pouch, necklace hooks, a ring storage area, two removable dividers and adjustable storage areas for earrings or whatever she chooses. This cute box is 2 inches by 3.9 inches by 3.9 inches with a zipper. Made of synthetic faux leather, it slips easily into a travel bag.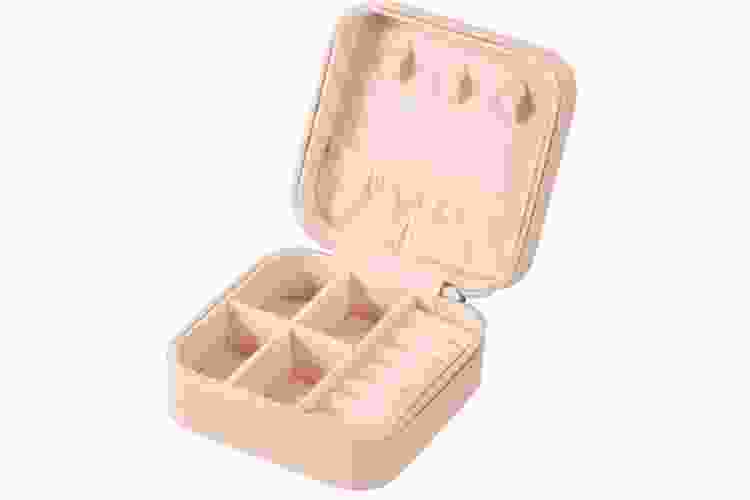 36. Spinner Wheel Luggage
This hardside expandable spinner wheel suitcase is the perfect gift for a sister-in-law who travels for work or leisure. Multi-directional spinner wheels make rolling through airports and down airplane aisles a breeze. Other features include a telescoping handle, a sturdy top handle, an interior mesh zip pocket and an elasticated pocket for organization. This 20-inch carry-on is made of lightweight but durable ABS material.
37. Smartphone Sanitizer and Charger
The PhoneSoap Pro UV Smartphone and Universal Charger is a great gift for a sister-in-law on the go. It kills 99.99% of germs using a UV-C light in about five minutes and can also be used for keys, earbuds and more. Available in a variety of colors, it has ports for USB types A and C. Even if your sister-in-law isn't a traveler, she'll enjoy the function and thought behind this gift.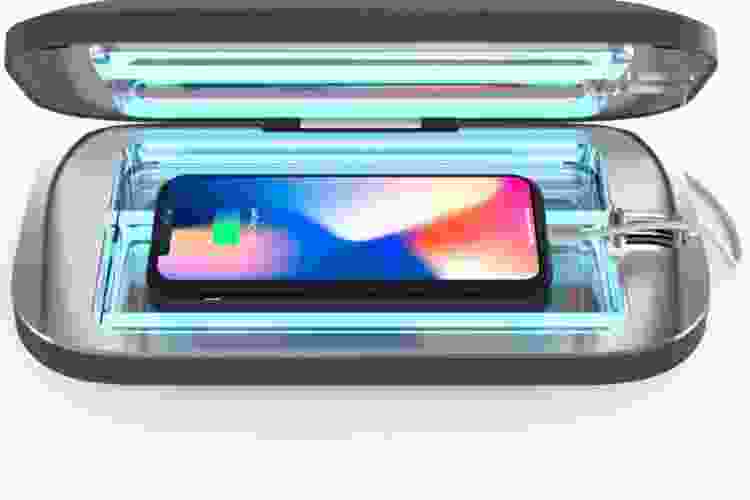 38. Travel Puzzle
Vintage-inspired travel advertising posters on the Cavallini 1000-piece puzzle will remind her of everywhere she's been or wants to go. Puzzle pieces are sturdy and come together to create a memorable gift she'll have fun piecing together.
39. Outdoor Blanket
For an on-the-go sister-in-law, this extra-large outdoor blanket makes a terrific gift. It's 80 inches by 80 inches and folds up into a nice bundle with a carrying handle. Use it for the beach, yoga sessions, outdoor concerts, camping trips, hiking excursions and even pets. It has a waterproof PEVA backing that keeps moisture from sinking through.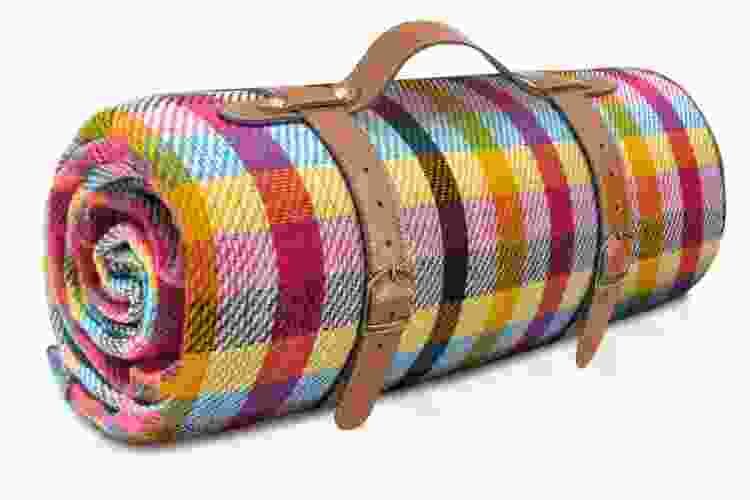 Join 200,000+ Culinary Enthusiasts
Exclusive deals, recipes, cookbooks, and our best tips for home cooks — free and straight to your inbox. PLUS: 500 Rewards Points.
We hope you've found some great ideas for gifts for your sister-in-law. Picking out the perfect gift for your sister-in-law doesn't have to be stressful. Consider some of our suggestions and take it from there! She's sure to appreciate the thought and sentiment behind anything you pick out.
For even more gifts for your sister-in-law, check out other experiences happening on Cozymeal.