41 Fabulous 40th Birthday Gift Ideas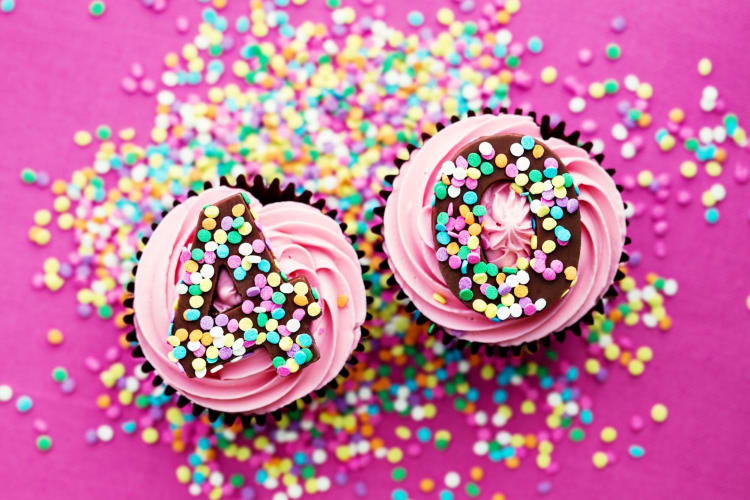 Our editorial team recommends the best products through independent research, selection and careful review. If you make a purchase through one of our affiliate links, we may earn a commission. Prices are subject to change.
If you want to properly celebrate a 40th birthday, you'll want to know which 40th birthday gift ideas will make this exciting occasion even more special. While it might seem difficult to find a gift that both celebrates four decades of life and cheers to the decades ahead, we've put together a list to help you find the perfect gift for their special day.
Whether you need 40th birthday gift ideas for daughters, brothers, lovers, friends or someone else, there's something for every soon-to-be 40-year-old on this list. Soon you'll have the best gift for their special day and be ready to celebrate this significant birthday together!
Jump to Section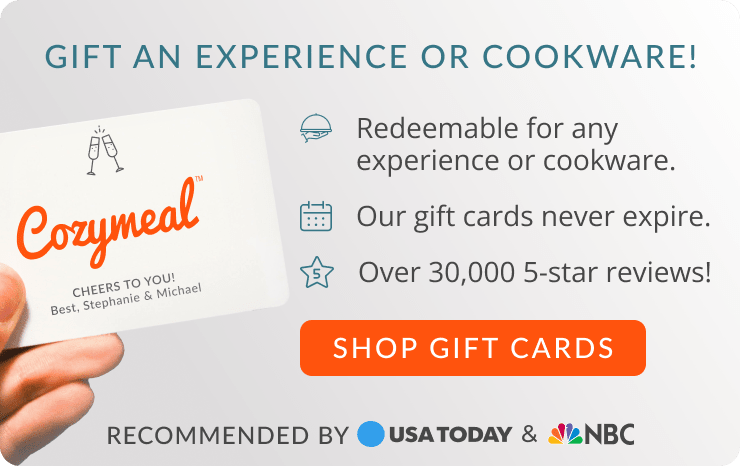 40th Birthday Gift Ideas for Men
1. Food Tours
Every man loves food, which is why celebrating with one of the many food tours near you is an excellent 40th birthday gift. Explore the Chicago pizza scene with food tours in Chicago, or maybe experience the magic of beignets with food tours in New Orleans. No matter which tour you choose, it'll be an exciting way to celebrate an unforgettable 40th birthday idea!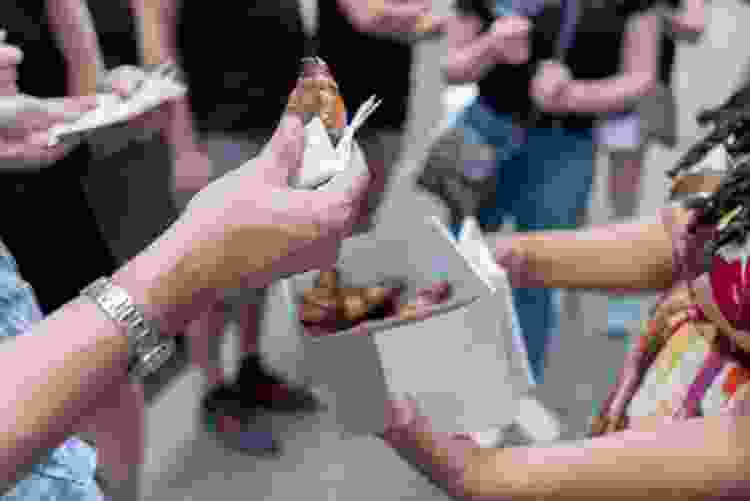 2. Weber Premium Grill Tool Set
Take his grilling game to the next level with the Weber Premium Tool Set. This useful grilling gift is a sleek and functional collection of three essential long-handled, stainless-steel grilling tools.
3. 1983 Vintage T-Shirt
For a great gift with a bit of a retro-touch, gift him a funny vintage designed t-shirt featuring the year 1983. It's a bit witty, but also nostalgic, which is why he'll love wearing it everywhere.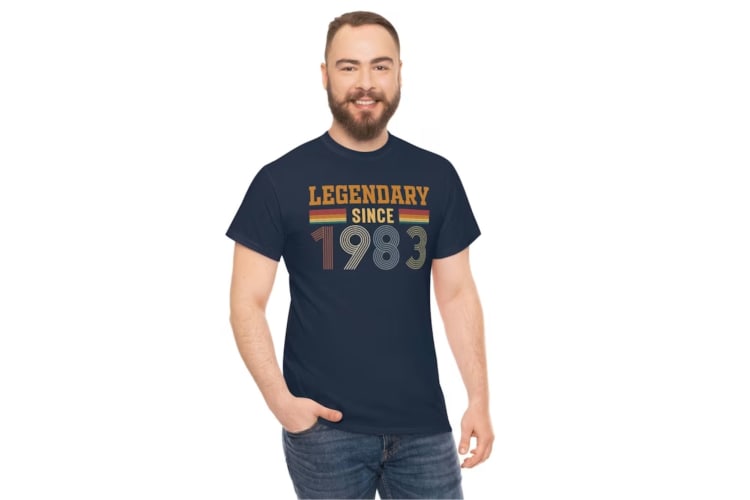 4. World Travel Scratch Map
If he loves to travel, then a world travel scratch map is an exciting 40th birthday gift idea to celebrate all the places he's been in the past 40 years. Hopefully he'll also get some inspiration for future trips, too.
5. Personalized Whiskey Barrel
One of the best 40th birthday gift ideas for men who are serious about their scotch and whiskey is a personalized whiskey barrel. It not only looks extremely classy, but can also be used to age their favorite spirits!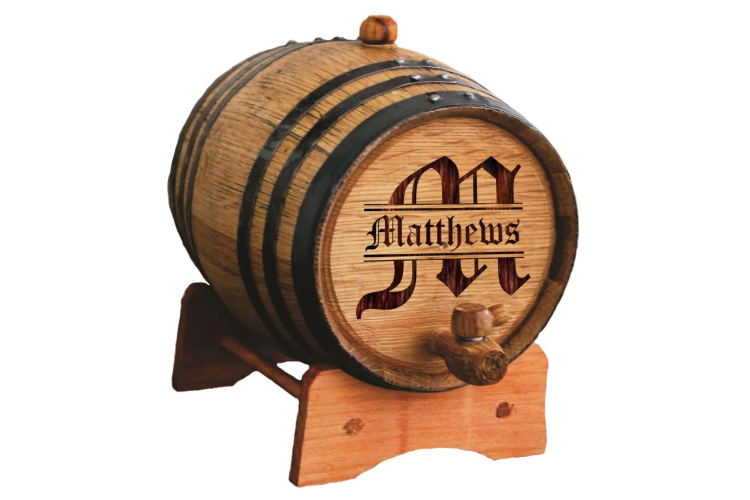 6. Tile Pro
With a Tile Pro, he'll finally stop losing his keys! This high-performance Bluetooth tracker is helpful at any age, but might be especially handy as he enters his more-forgetful forties.
7. Personal Beer Dispenser
A personal beer dispenser will let them turn their favorite beers and cans into a frothy nitro-style tap. He'll want to break into this great gift immediately and start celebrating with a few pints!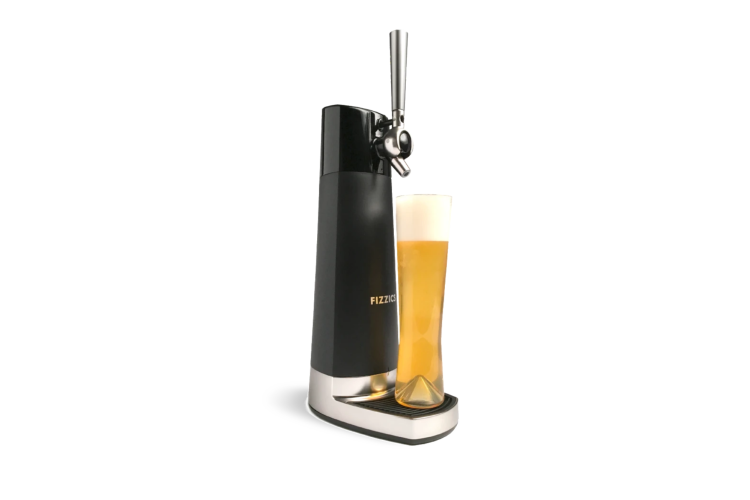 40th Birthday Gift Ideas for Husband
8. Online Cooking Classes
With online cooking classes, you and your husband can celebrate his special night by learning how to prepare a gourmet meal in the comfort of your own kitchen. Led by top-rated chefs, these hands-on classes are an engaging and fun way to improve your culinary skills and celebrate together.
Gift an Online Cooking Class Now
Give your favorite gourmand the gift of world-class cooking lessons right from the comfort of their own kitchen.
9. Miyabi Artisan 8" Chef Knife
For the husbands who love to cook, a Miyabi Artisan 8" Chef Knife is a gift that will bring their culinary creations to the next level. Hand-honed in Seki, Japan and finished with a true katana edge, this knife claims to be the sharpest cooking knife in the world and is one of the best Japanese knives you can find.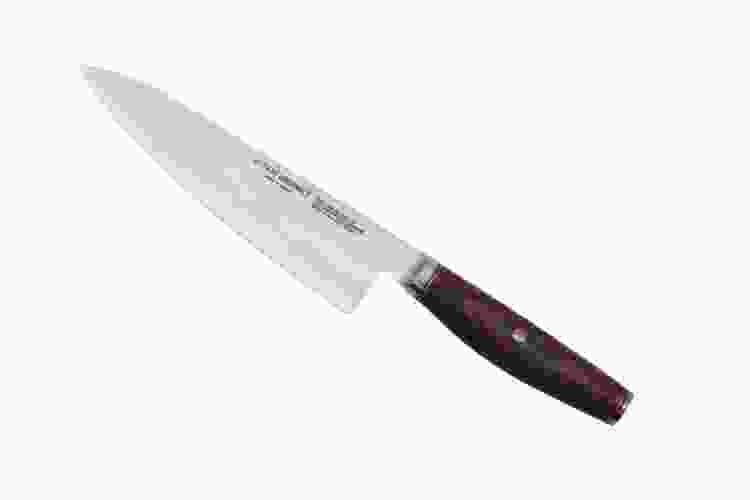 10. Theragun Prime Massage Gun
Treat your husband to some relaxing muscle therapy with a Theragun prime massage gun. He'll feel both loved and pampered as the percussive therapy deep tissue massage treatment melts away his tension.
11. 40 Reasons We Love You Poster
A 40 Reasons We Love You Poster is the perfect way for you and your kids to show how much you all love and appreciate him. It's a great 40th birthday gift idea for husbands who love thoughtful and sentimental gifts.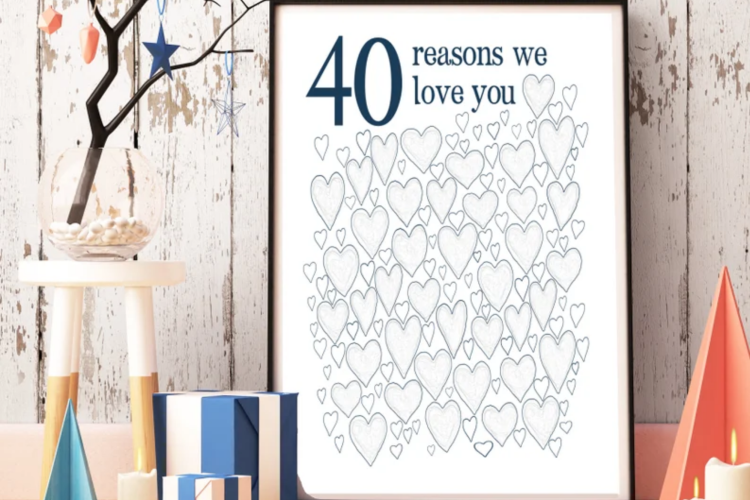 12. The Bourbon Bible
Whether the birthday guy is a bourbon aficionado or someone just interested in learning more about this epic spirit, Eric Zandona's The Bourbon Bible is the ultimate gift, covering everything from bourbon's storied history to cocktail recipes to key considerations when buying a bottle.
40th Birthday Gift Ideas for Brother
13. Farmsteady Fermented Hot Sauce Kit
Kick off his forties with a whole lot of heat and flavor with a FarmSteady Fermented Hot Sauce Kit. He'll have a blast preparing his own restaurant-quality fermented hot sauces, and maybe if you're lucky, he'll even share some with his favorite sibling: you.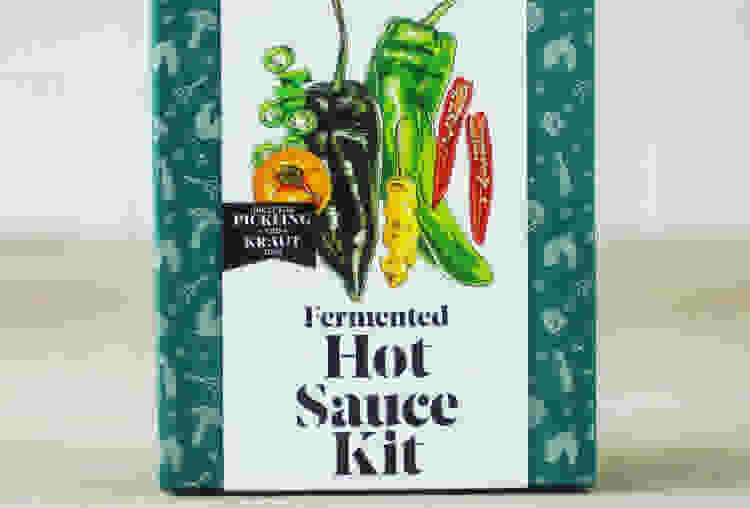 14. Personalized New York Times Front Page Puzzle
Maybe you actually remember the day your brother was born, but even if you don't, a personalized New York Times front page puzzle is a fun way to look back in history and celebrate the day of his birth. It's one of the more entertaining 40th birthday gifts!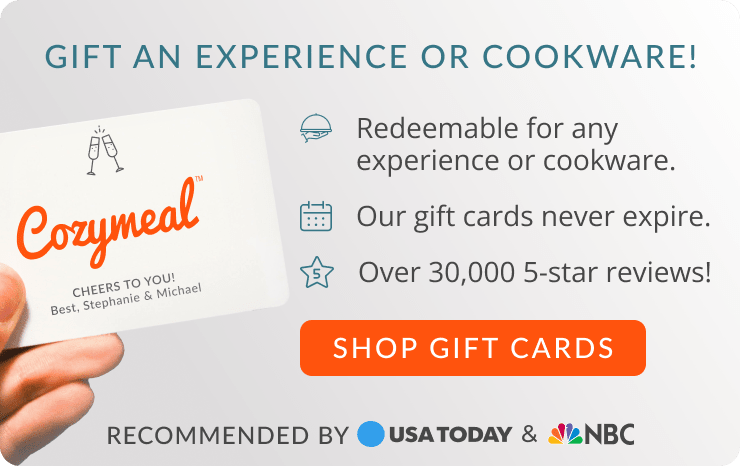 15. Dr. Suess' You're Only Old Once!
If you're always joking around with your brother, a hilarious 40th birthday gift idea is the classic Dr. Suess book, You're Only Old Once! A Book for Obsolete Children. To really make it special, be sure to leave a brotherly or sisterly inscription on the inside cover.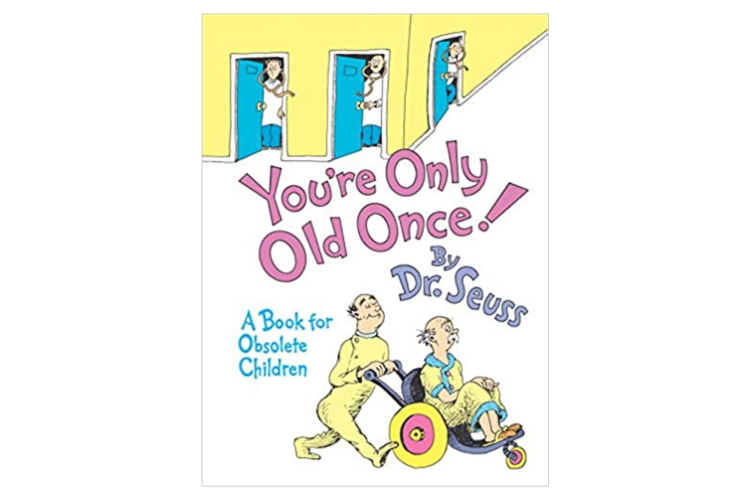 16. Whisky-Infused Toothpicks
While your brother might first think it's a gag gift, a set of whiskey-infused toothpicks is actually a surprisingly nice gift. These Kentucky bourbon barrel-aged toothpicks add a boozy touch to digestion, and you know he'll definitely use them!
40th Birthday Gift Ideas for a Woman
17. Virtual Wine Tasting
Virtual wine tastings are a great 40th birthday gift idea for her to celebrate with friends and family who might not live close. These live, interactive classes are led by world-class sommeliers, who will guide you through wine samplings and their complementary food pairings.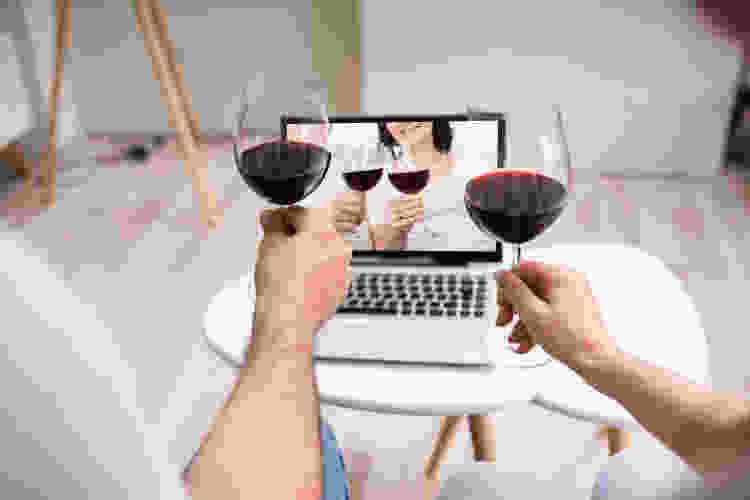 18. Monthly Flower Subscription
It's a special birthday, which means you'll want something extra special to celebrate. Instead of just gifting her one beautiful bouquet of flowers, let her experience the magic of fresh blooms the entire year with a monthly flower subscription! It's a lovely 40th birthday gift idea for daughters, mothers, sisters and lovers.
19. Lucky Feather Beaded Bracelet
Celebrate her 40th birthday with a simple, yet stunning piece of jewelry. The Lucky Feather beaded bracelet consists of 40 14-carat-gold-dipped beads strung on a simple cord chain, with one bead to represent each year of her life. It's one of the most elegant 40th birthday gift ideas for a woman.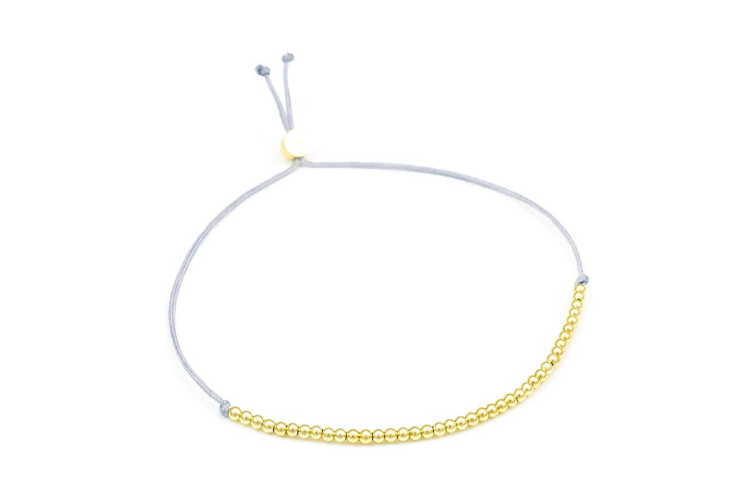 20. Turkish Cotton Robe
Since every woman loves a relaxing night in, a luxurious turkish cotton robe makes a great cozy gift on her 40th birthday. It's cozy, super-plush and perfect for self-pampering!
21. Personalized Birthdate Candle
For a creative 40th birthday gift idea, she'll love a personalized birthdate candle. Fully customizable with the recipient's name and your choice of three mesmerizing scents, the candle features unique astrological insight about the day you or the recipient was born, including your strengths, weaknesses, star sign, element and more!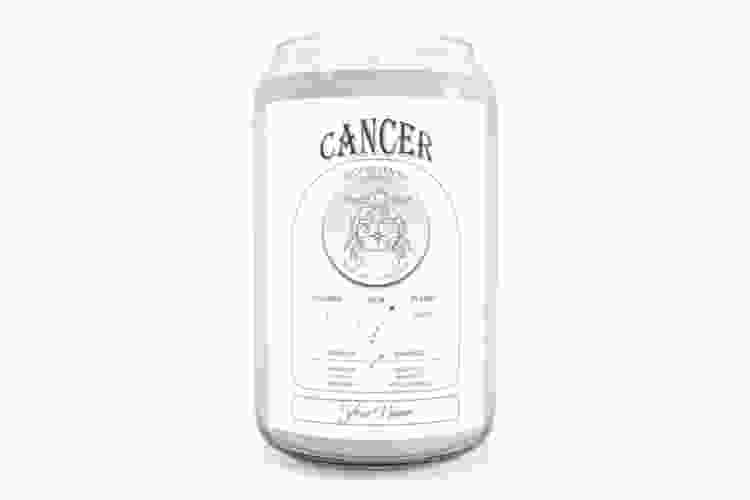 40th Birthday Gift Ideas for Wife
22. Private Chef Experiences
It's her special day, so let one of the private chefs near you take care of the shopping, planning, cooking and even cleanup for her birthday dinner. Treat her to a gourmet dining experience with private chefs in San Diego, private chefs in Austin and more. It's more intimate and personalized than just going out for a fancy dinner.
Gift a Private Chef Experience Now
Treat someone special to gourmet fine dining at home. Gift a private chef experience starting at $59/person.
23. Personalized Family Names Necklace
For a sentimental 40th birthday gift, your wife will adore a personalized necklace engraved with the names of her family members. It's a beautiful keepsake that will let her keep her loved ones close at heart.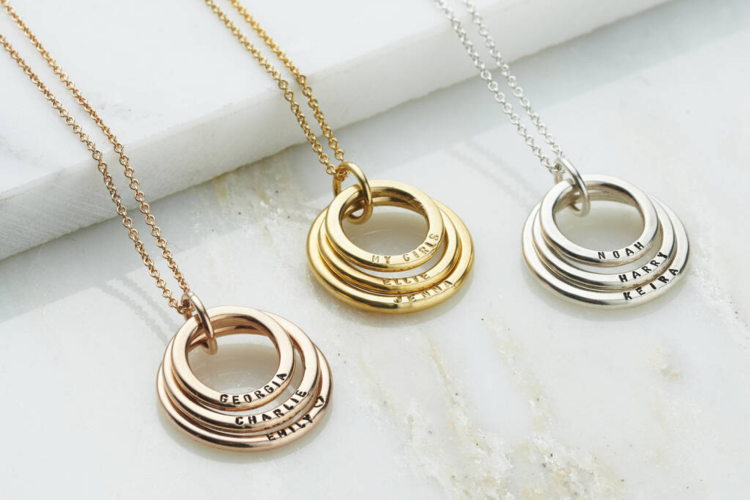 24. Yatris 40th Birthday Necklace
The Yatris 40th birthday necklace is a stunning sterling silver necklace with four interlocking rings to represent her four decades of life, as well as to symbolize infinite unity and love. It's an elegant 40th birthday gift idea to show your wife you'll always love her!
25. iRobot Roomba i4+
Give her the gift of more time and a clean house with a iRobot Roomba i4+. It'll make household chores easier and faster for both of you, so you can focus on having even more fun together this decade.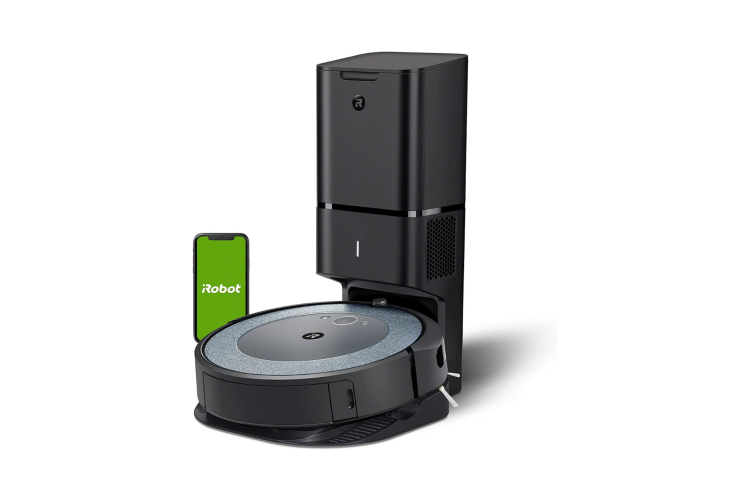 40th Birthday Gift Ideas for Sister
26. Cuisinart 13-Pc Fondue Set
Add some sophistication to your sister's 40th birthday with the Cuisinart 13-Pc Fondue Set. If you plan ahead and give this fun kitchen gift in advance, she might even be able to use her new fondue set at her birthday party!
27. Sparkling Rosé Kit
Rosé is always a classy gift, and with a sparkling rosé kit, she can prepare as much as she'd like! It's the perfect gift for your rosé-loving sister, especially if she's planning to celebrate with a birthday brunch.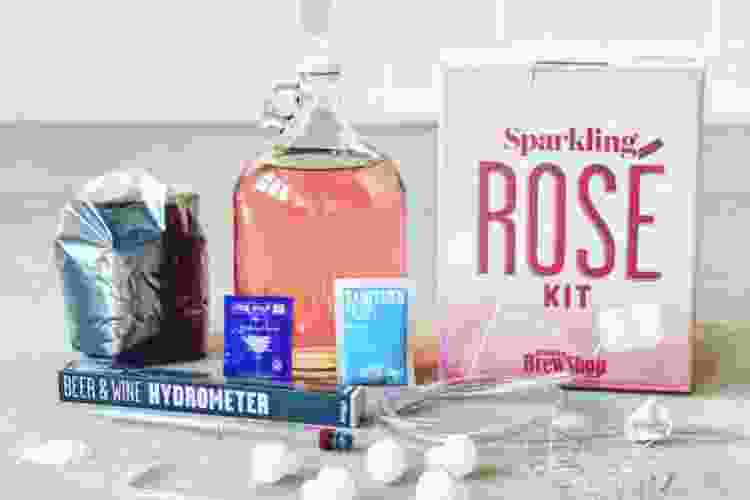 28. Birth Month Flower Grow Kit
A lovely 40th birthday gift idea for sisters is a birth month flower grow kit, so she can grow her birth month flower. What better way to celebrate her birthday than with gardening and flowers?
29. Not a Day Over Fabulous Wine Tumbler
Remind your sister that she's 40 and fabulous with a cute and playful Not a Day Over Fabulous wine tumbler. It's an adorable, witty and extremely useful wine gift, especially since she'll likely receive a few bottles of wine for her birthday.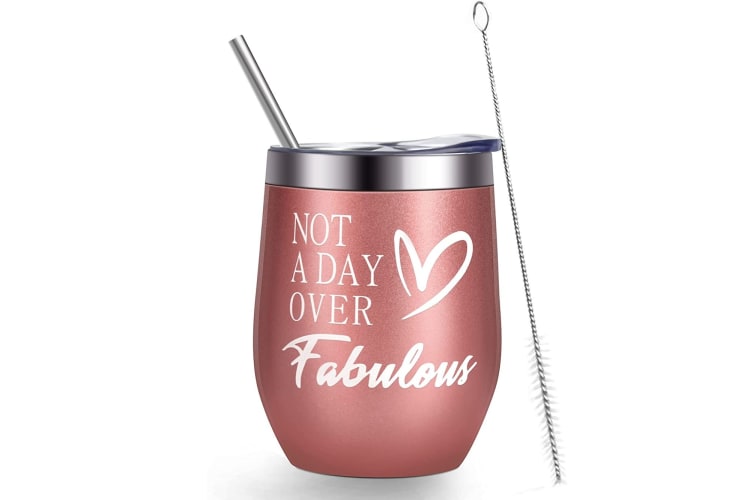 30. Pilatesology Membership
As she enters her forties, what better way for her to take care of her body and soul than with regular pilates and stretching workouts? Help her embark on this journey of physical and mental well-being with a three-month Pilatesology membership.
Gift an Online Cooking Class Now
Give your favorite gourmand the gift of world-class cooking lessons right from the comfort of their own kitchen.
40th Birthday Gift Ideas for Friend
31. Cooking Classes
Booking one of the cooking classes near you makes an excellent gift for the friends who love new experiences. There's no better way to celebrate a birthday than improving your culinary skills and cooking up something delicious. With cooking classes in Baltimore, cooking classes in Atlanta and more, it's a gift you can give to your friends no matter where they live!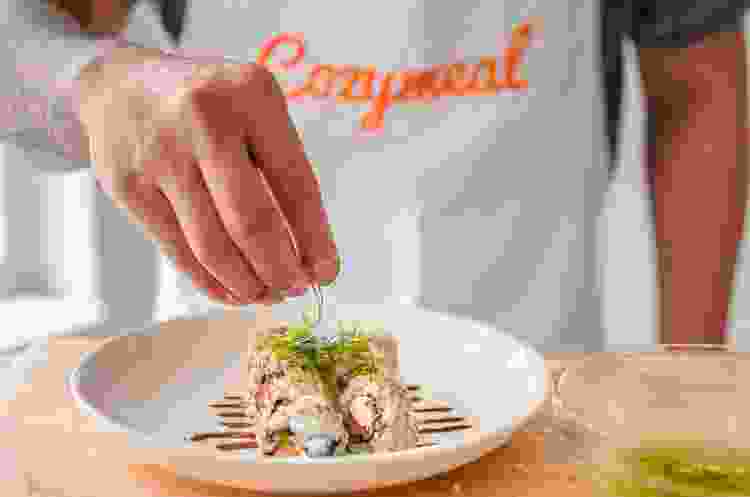 32. Foodie Gift Card
If you're not quite sure what to get your foodie friend, you can't go wrong with a foodie gift card. These gift cards never expire and can be used towards different food-related experiences, like cooking classes and food tours, or on chef-recommended cookware in the Cozymeal Shop.
33. Fino Pour-Over Glass Coffee Maker
For the friend who loves coffee, the Fino Pour-Over Glass Coffee Maker is a 40th birthday gift idea that will last for years and get lots of use. This attractive coffee maker takes flavor to the next level with its stainless steel, fine-mesh coffee filter, and the carafe's water level marks make it super simple to brew only as much as you want.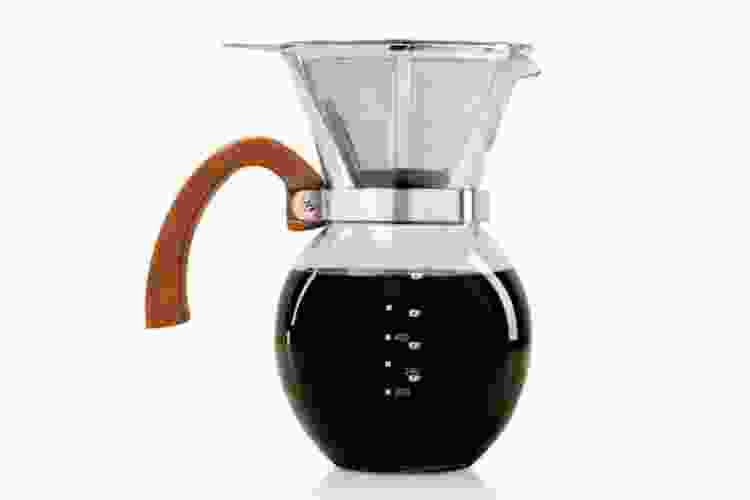 34. Marcato Atlas 150 Pasta Machine
With the Marcato Atlas 150 Pasta Machine, they'll be able to spend their forties cooking up delicious and fresh homemade spaghetti, fettuccine, linguine and more! This easy-to-use pasta making tool is the world's most popular pasta machine and is perfect for cooks of all skill levels.
35. DIY Sushi Kit
The Global Grub DIY Sushi Kit is one of the best sushi making kits on the market. It's a great birthday gift for someone who enjoys a challenge and is open to new culinary experiences.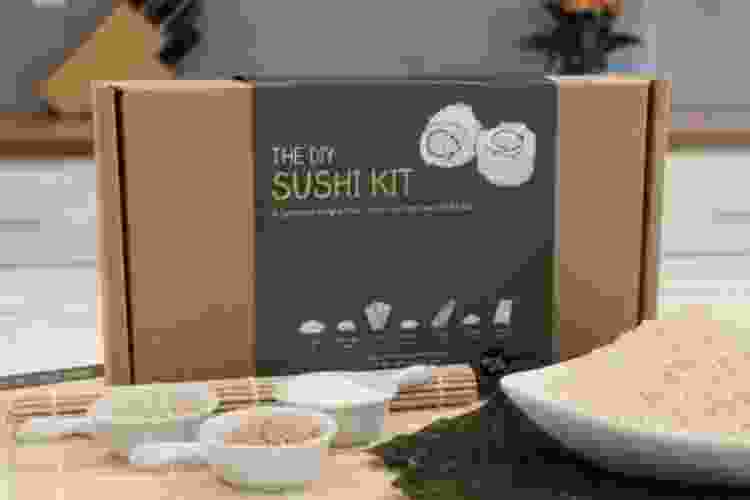 36. Stainless Steel Barware Set
It's time to elevate their at-home bar with the True Fortify Stainless Steel Barware Set. This state-of-the-art mixology set has everything they need to start mixing their favorite drinks and makes an especially useful gift or cocktail lovers.
Gift Cookware Loved by Chefs
Shop gourmet gifts for your favorite foodie. Chef-beloved brands. Easy returns. Price matching guaranteed.
37. May the Forties Be With You Mug
If your friend is a Star Wars fan, then a May the Forties Be With You Mug is the perfect gift for them! Now that they've reached their forties, they have enough wisdom to become jedi masters, but they still need their coffee or tea.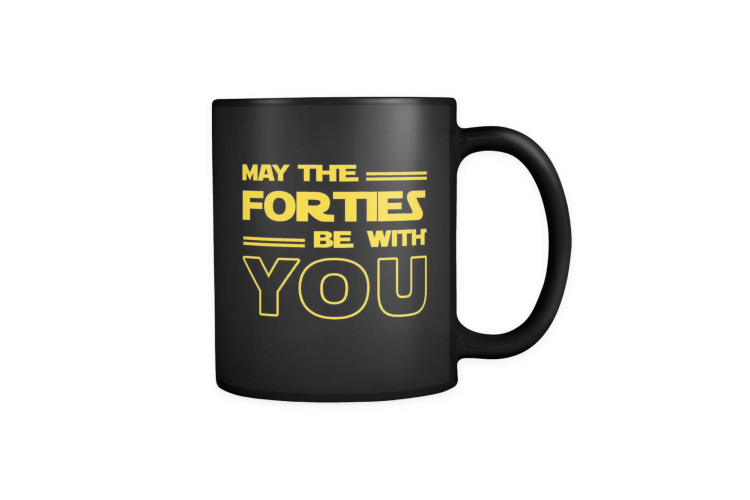 38. Things That Age Well Letterpress Card
This adorable letterpress birthday card will surely bring a smile to their face with it's clever list of things that age well: cheese, whiskey, you. It adds that perfect touch of humor and thoughtfulness to any 40th birthday gift idea, especially gift cards or money.
39. Wine Glass Shower Holder
For your friends who love to unwind with steamy showers or relaxing soaks in the tub, a wine glass shower holder is the gift they didn't know they needed. It's a small 40th birthday gift idea that your wine and bath-loving friends will adore!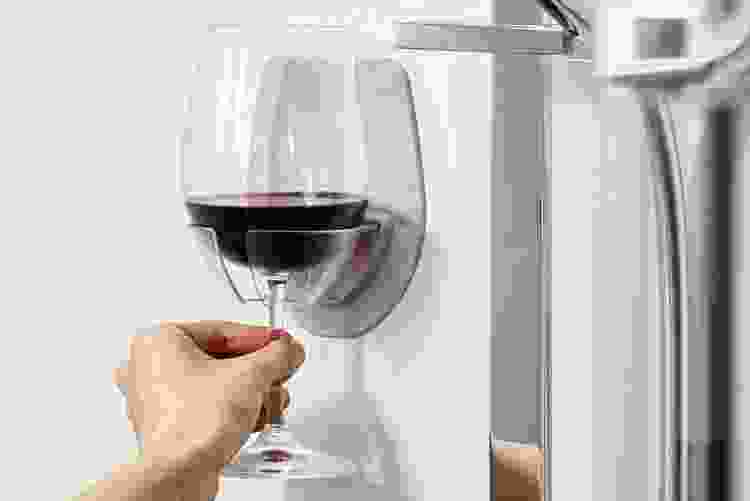 40. Ember Temperature Control Mug
An Ember temperature control mug is one the best and most useful 40th birthday gift ideas for friends. They'll love this nifty smart mug, as it will keep their beverage at their desired temperature all day long. No more cold coffee or tea!
41. Personalized Day You Were Born Star Map
A personalized day you were born star map is one of the most creative 40th birthday gift ideas. Each star map is handmade by an Etsy artist, who uses professional astronomy charting software to create an artistic representation of the sky on the night you were born.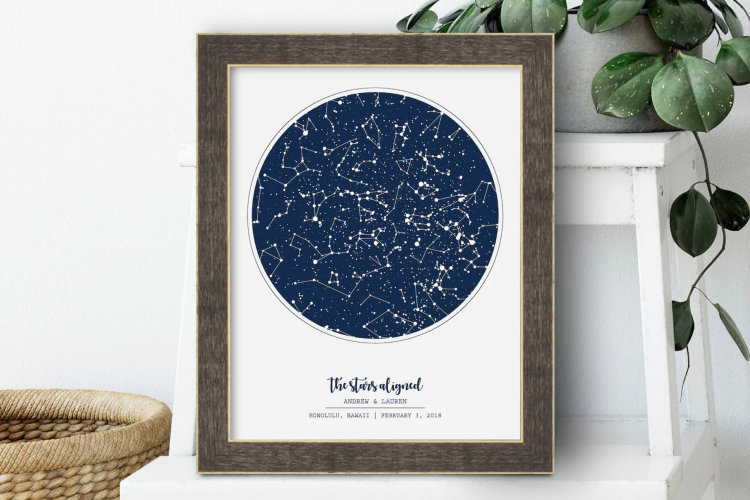 With all these great 40th birthday gift ideas to choose from, you're ready to get shopping. Whether you need a 40th birthday gift idea for her, him or maybe even as a 40th birthday gift to yourself, any item on this list is sure to impress.
From private chef experiences to pilates memberships, roborocks and more, there's something fun and exciting awaiting every soon-to-be 40-year-old.
For even more great 40th birthday gift ideas, check out other experiences on Cozymeal.