41 Meaningful 60th Birthday Gift Ideas for 2023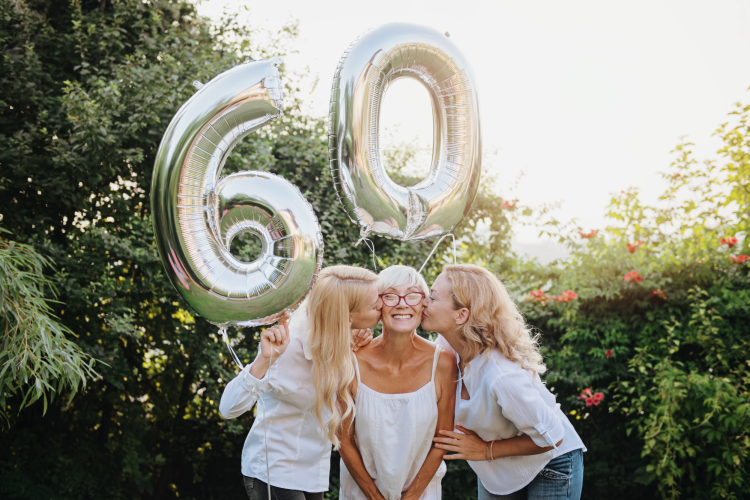 Our editorial team recommends the best products through independent research, selection and careful review. If you make a purchase through one of our affiliate links, we may earn a commission. Prices are subject to change.
Are you looking for the perfect 60th birthday gift idea that measures up to one of life's most momentous milestones? Whether you're celebrating a parent, grandparent, friend or another amazing person in your life, their 60th birthday present should be personal, thoughtful and, most of all, useful.
Choosing a standout gift for your favorite sexagenarian doesn't have to be difficult. We've put together a list of 60th birthday gift ideas that will help you commemorate six decades worth of celebrating.
Jump to Section
60th Birthday Gifts for Foodies
1. Food Tours
Food tours near you are a great 60th birthday gift idea for foodies who want to experience the best culinary features of their city. From historic food tours in Philadelphia to seasonally-inspired food tours in San Francisco, these experiences show each city in a new light and make an unforgettable 60th birthday present.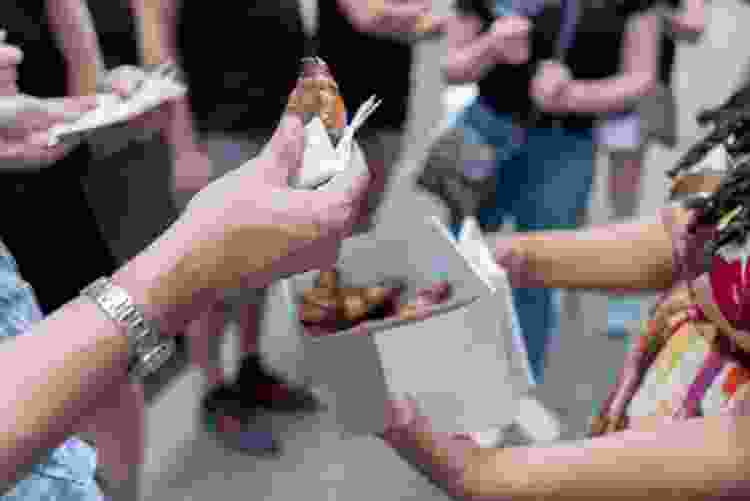 Hungry for the Best Cooking Gifts?

Shop gifts and experiences for food lovers, budding chefs and cocktail connoisseurs.

Shop Now
2. Cooking Classes
Whether you're looking for a 60th birthday gift idea for an amateur foodie or a seasoned kitchen professional, cooking classes near you are a great way to learn new skills and sharpen the ones you have. Classes are available for every skill level in cities all over, from inspiring cooking classes in Calgary to exciting cooking classes in Miami.
3. Foodie Gift Card
While a gift card may seem lackluster at first glance, foodie gift cards are anything but. These gift cards are available in any amount over $10, and give the birthday honoree the chance to use it on any experiences or cookware on Cozymeal. Plus, they never expire!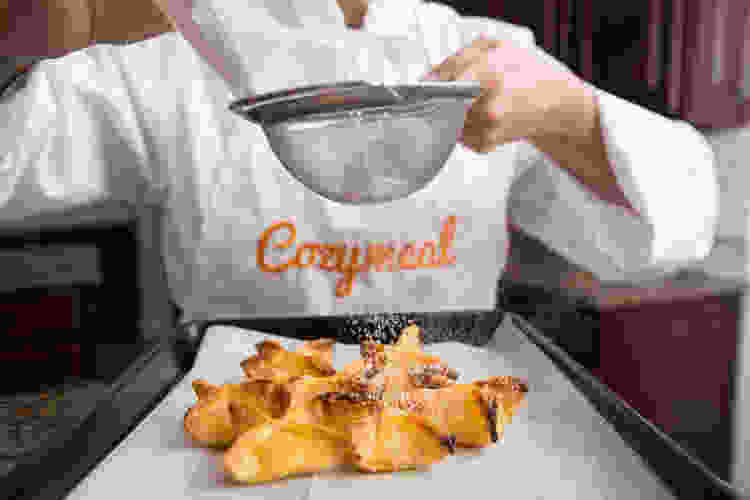 4. Marcato Atlas 150 Pasta Machine
The Marcato Atlas 150 Pasta Machine is perfect for pasta-loving foodies, and can help your giftee recreate all of their favorite pasta dishes, or try new ones, at home. This pasta making tool is easy to use, so home chefs of any skill level can crank out fresh pasta any time.
5. Gourmet Salt Sampler
Variety is the spice of life, and this gourmet salt sampler is a great 60th birthday gift idea. With selections like tropical hibiscus and smoked ghost pepper, your favorite foodie can create lots of new or familiar flavors.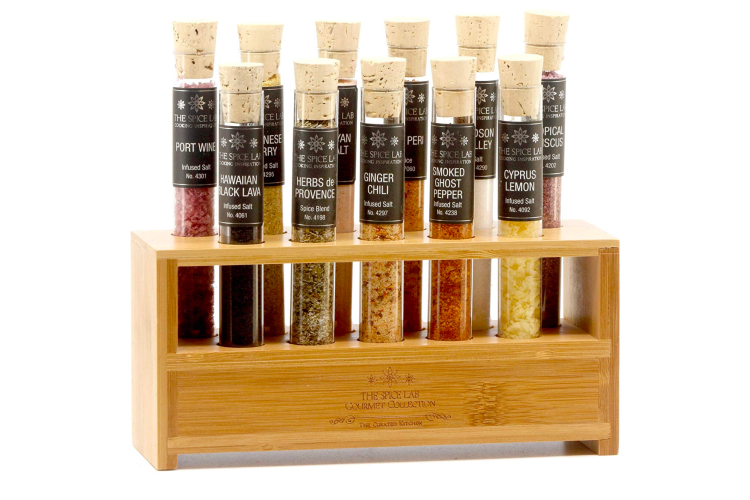 6. FarmSteady Fermented Hot Sauce Kit
Whether they prefer their hot sauce with a little more kick or a tangy twist, the FarmSteady Fermented Hot Sauce Kit can help your foodie friend create a concoction, so they don't have to spend the rest of their life searching for the perfect hot sauce.
7. Zwilling 19x15" Cutting Board
If you're looking for a 60th birthday gift idea that's practical and also ethically sourced, this Zwilling 19x15" Cutting Board is a winner. This gorgeous cutting board also works as a serving vessel for that upcoming birthday bash.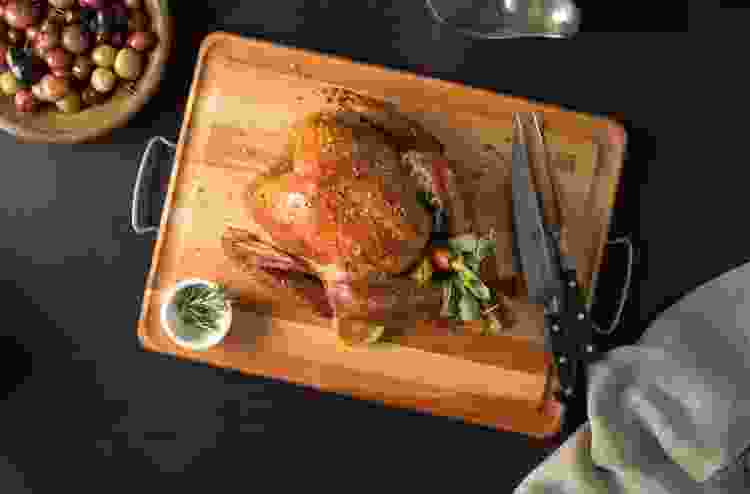 8. Personalized Salt Cellar
This handmade large salt cellar is an ideal 60th birthday gift idea for anyone who enjoys spending time in their kitchen. A personalized engraving makes this item feel extra special, and can be customized to commemorate the occasion.
9. Organic Mushroom Grow Kit
Growing ingredients at home is a rewarding and delicious hobby, one that you're never too old (or young) to take up. This organic mushroom grow kit is a perfect 60th birthday present for a fungus-loving friend or family member that they can use all year round.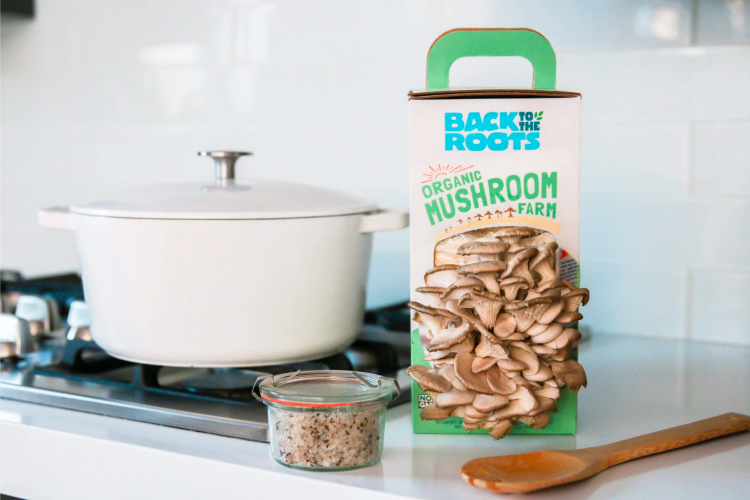 60th Birthday Gifts for Women
10. Online Cooking Classes
Online cooking classes offer a unique 60th birthday gift for her that can be enjoyed from anywhere there's a Wi-Fi connection. World-renowned chefs offer their advice and expertise during these live classes for cooks of all skill levels.
11. Virtual Wine Tastings
Wine tasting? Yes. Snuggled up at home? Also yes. Virtual wine tastings make the perfect 60th birthday gift idea for women who enjoy discovering new wine in the comfort of home. Guests and pants are optional.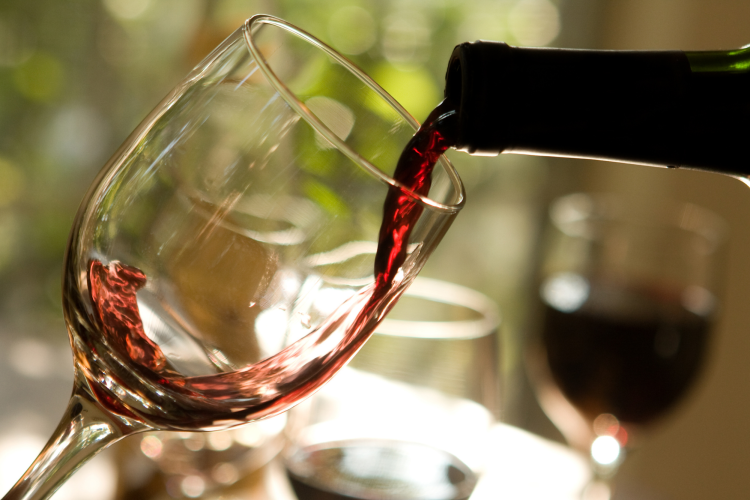 12. Winc Monthly Wine Club Membership
For the wine-lover in your life, a Winc monthly wine club membership may be just the ticket. Keep the birthday wishes coming with a selection of unique wines delivered at the frequency of your choice for a 60th birthday gift idea that keeps giving.
13. Zwilling 3-Pc Cheese Knife Set
Few things get better with age, but wine, great women and cheese are three of them. Pair a 60th birthday celebration with this carefully crafted Zwilling 3-Pc Cheese Knife Set designed to cut and enjoy every type of cheese, especially those aged to perfection.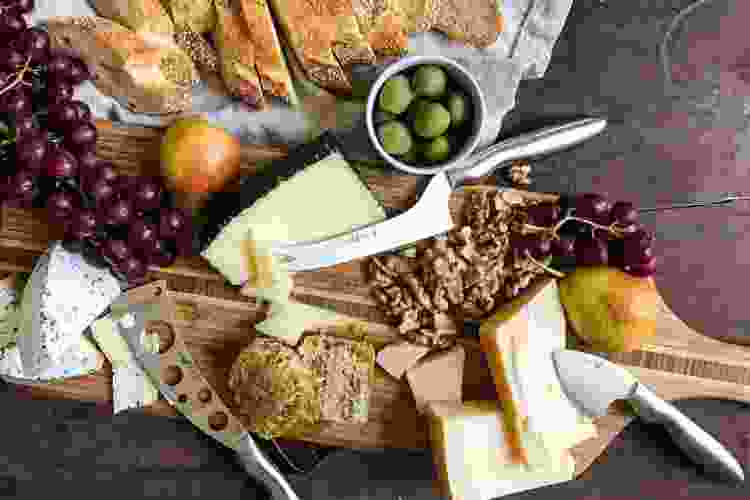 14. Calm Mindful Puzzle Collection
If you're looking for a 60th birthday gift idea that will help her wind down, consider this mindful puzzle collection. With stunning, peaceful images and vibrant colors, these seven puzzles provide hours of entertainment.
Gift a Private Chef Experience Now
Treat someone special to gourmet fine dining at home. Gift a private chef experience starting at $59/person.
15. The Story of a Lifetime Personal Memoir Book
What better way to celebrate a life well-lived than preserving stories and perspective in The Story of a Lifetime Personal Memoir Book? This fillable memoir is a unique 60th birthday gift for her that shows you care about the story she has to tell.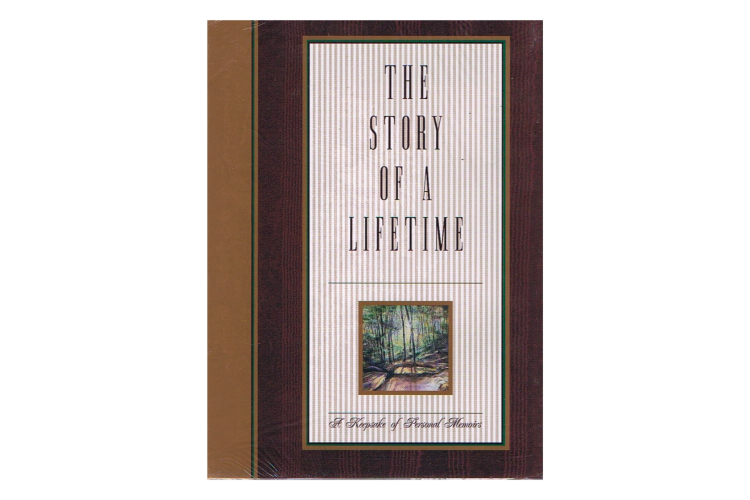 16. Bonsai Tree Kit
Not everyone has a green thumb, but this Bonsai tree kit makes it easy for anyone to grow these fun, pint-sized plants any time of year. This is an awesome 60th birthday gift idea for her if she loves gardening but lacks the yard space.
17. Cookbook and Tablet Stand
This cookbook and tablet stand is a terrific 60th birthday gift for women who love to try new recipes. Help a lady out, and give her a place to rest cookbooks or her tablet while she cooks, tastes and entertains.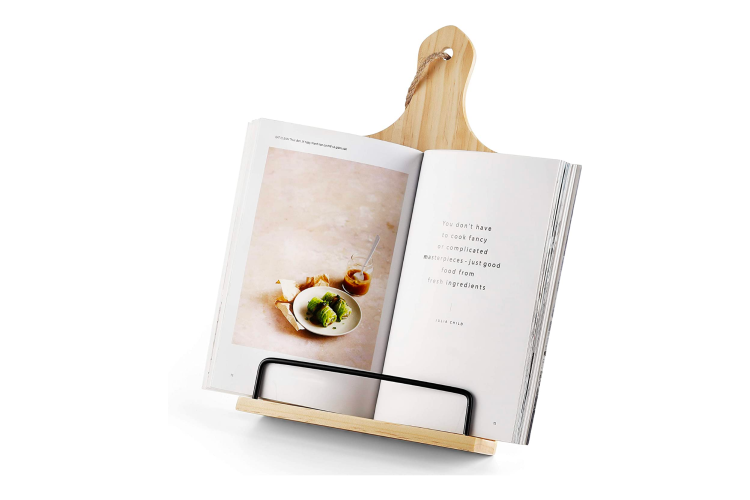 60th Birthday Gifts for Men
18. AeroPress Coffee Maker
Need a gift for coffee lovers? Give the gift of delightfully made coffee with the AeroPress Coffee Maker. Veteran coffee makers will appreciate this simple, efficient immersion brewing process that makes coffee-making a snap.
19. Online Mixology Class
He can raise a roast to his sixth decade with live online mixology classes taught by expert bartenders and mixologists. These fun classes explore both classic and craft cocktail recipes, plus mocktails, that will make him the life of the party.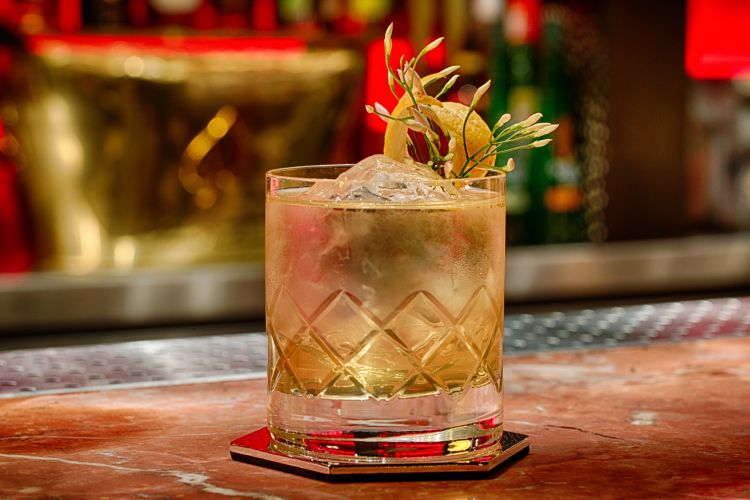 20. Coffee Classes
For the coffee lover in your life, coffee classes provide a fresh take on their old favorite. This unique 60th birthday gift for him will have him whipping up lattes in no time.
21. Indoor Golf Putting Green
Whether he's an avid golfer or just looking to pass the time, an indoor golf putting green is a 60th birthday gift idea that can provide entertainment and relaxation while he brushes up on his putting skills.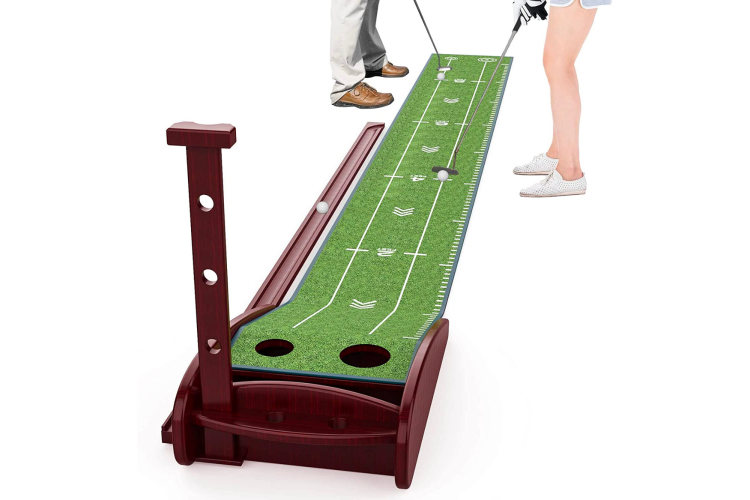 22. Trigger Point Performance GRID Foam Roller
Let's face it: getting older inevitably comes with aches and pains, often in hard-to-reach places. The Trigger Point Performance GRID foam roller helps soothe tight muscles and will help keep the birthday boy limber for his celebrations.
Gift Cookware Loved by Chefs
Shop gourmet gifts for your favorite foodie. Chef-beloved brands. Easy returns. Price matching guaranteed.
23. Whiskey Decanter
Spirits taste better when they're poured with panache. A brand new Viski Irish Cut Whiskey Decanter is a timeless 60th birthday gift idea that never goes out of style.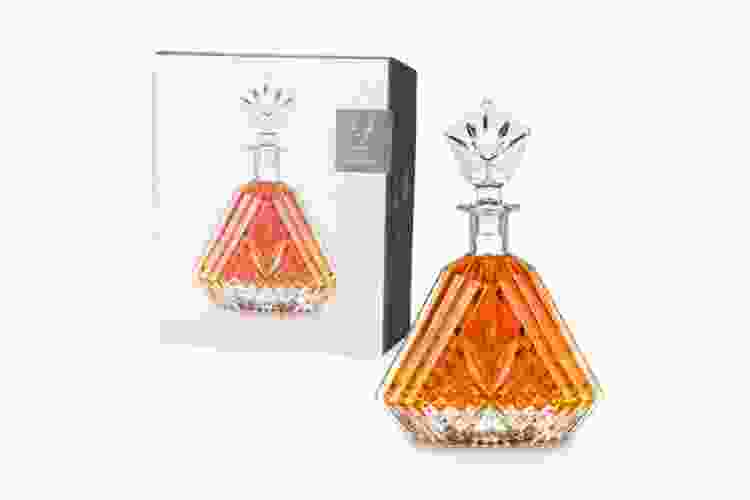 24. National Geographic's Best Seller 100 Parks, 5,000 Ideas
For the travel bug or someone inching closer to retirement, National Geographic's Best Seller 100 Parks, 5,000 Ideas is a 60th birthday gift for men who are ready to plan their next getaway.
25. Nocs Provisions Zoom Tube Monocular Telescope
This Nocs Provisions zoom tube monocular telescope makes a great 60th birthday gift idea for nature lovers, bird watchers and sports fanatics alike. It's versatile, easy to use and enhances almost any outdoor experience.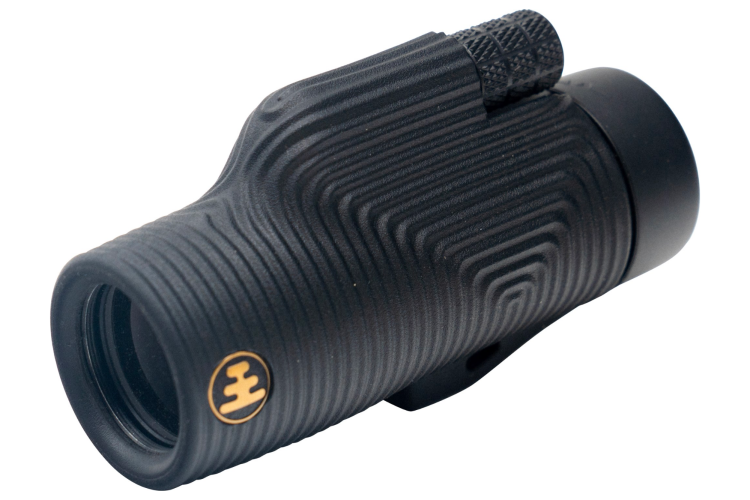 60th Birthday Gift Ideas for Mom
26. Private Chef Experience
After spending so many years caring for those around her, a private chef experience is the perfect 60th birthday gift for Mom that lets her relax and let someone else do the cooking. From exquisite private chefs in Chicago to top-tier private chefs in NYC, you can find a world-class private chef near you that can make Mom's birthday celebration unforgettable.
27. Staub Cocotte Round 4Qt
The Staub Cocotte Round 4Qt is a great 60th birthday gift idea for the mom who loves to cook and share heartwarming meals with the ones she loves. This sturdy, exquisite kitchen gift for Mom is sure to become a family kitchen heirloom.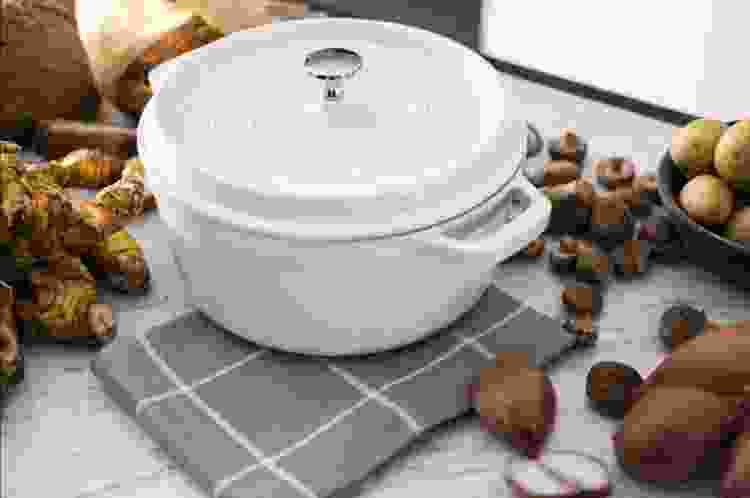 28. Nixplay Smart Digital Photo Frame
Gift Mom a Nixplay smart digital photo frame for her 60th birthday present, and she'll never have to miss another smile or sweet moment. Friends and family members can upload photos from anywhere for instant sharing.
29. 6 Rings for 6 Decades Birthstone Necklace
This stunning, customizable 6 Rings for 6 Decades necklace is an eye catching 60th birthday gift idea that perfectly commemorates Mom's major milestone. Six delicate silver rings represent each decade she's celebrating.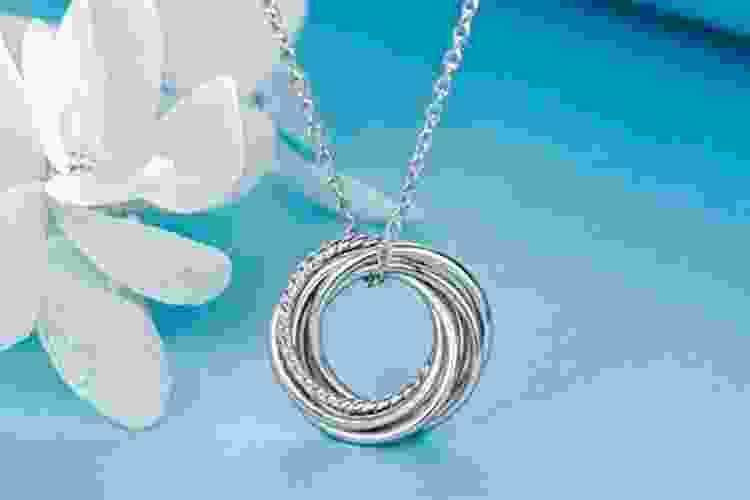 30. Drake's Wool Silk Scarf
A Drake's wool silk scarf is classy and chic, just like Mom. This unique 60th birthday gift for her is made from high-quality materials that can be passed down from one generation to the next.
Gift a Virtual Wine Tasting Now
The ultimate gourmet gift for any wine lover on your list. Virtual wine tastings bring a virtual vineyard experience right to you.
31. Garden Kneeler and Seat
If your mom loves to garden, this garden kneeler and seat is a fantastic 60th birthday gift idea. It comes with six essential gardening tools, plus a kneeler and seat that make toiling in the flowerbed easier on knees and backs.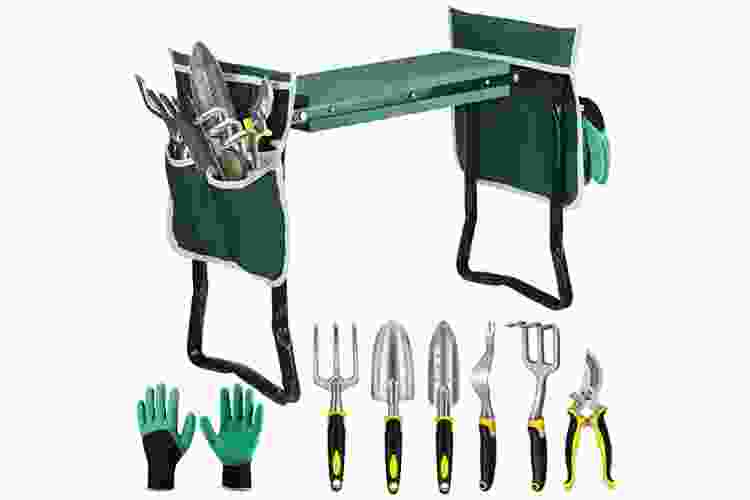 32. Google Nest Hub Max
The Google Nest Hub Max is the deal 60th birthday gift idea that keeps Mom connected. She can make video calls, look up recipes, listen to music or use the Google assistant.
33. Glerups Wool Slippers
This cozy gift is sure to go to good use. Keep Mom comfy and her toes warm with these premium Glerups wool slippers. They're a durable, warm 60th birthday gift idea she'll love.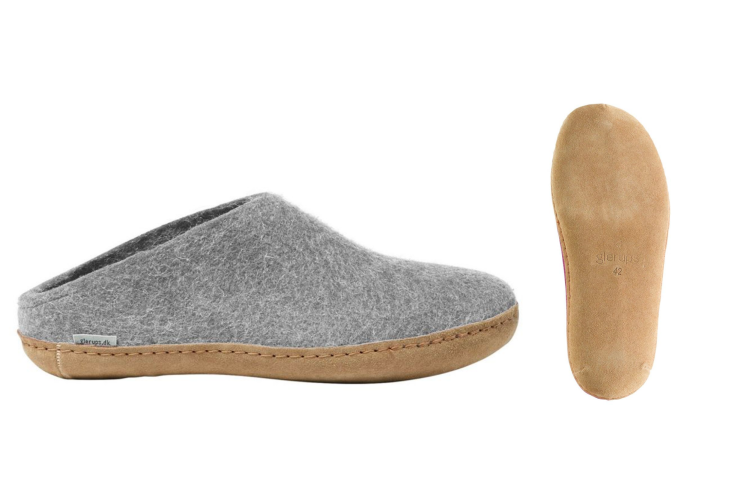 60th Birthday Gift Ideas for Dad
34. Whiskey Tastings
Whiskey tastings are a unique 60th birthday gift idea for dads who like to embibe. Pair the event with a bottle of his favorite whiskey for a gift he's bound to love.
35. True Fortify Stainless Steel Barware Set
A great gift for cocktail lovers, the True Fortify Stainless Steel Barware Set has all the tools Dad needs to mix his next cocktail with precision and style. Then he can share a drink with his favorite people.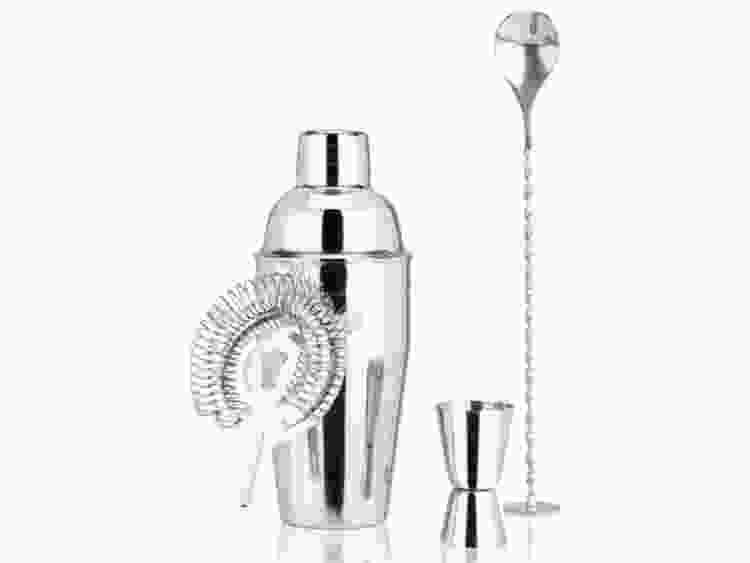 36. Night Sky Star Map
Looking for a personal and downright cool 60th birthday gift idea for Dad? This night sky star map can be customized to reflect any special date and time.
37. Echo Dot With Clock
The Echo Dot is the Amazon assistant that helps dad keep track of the weather and upcoming football schedule, but also functions as a digital clock. This 60t birthday gift idea is a great replacement for that ancient alarm clock on his bedside table.
38. Bose Noise Cancelling Wireless Bluetooth Headphones
What every dad wants for his 60th birthday is a little peace and quiet. These wireless Bose noise cancelling headphones allow him to enjoy his favorite music, podcast or audiobook while drowning out unwanted noise.
39. 10-in-1 Wood Classic Turntable Stereo System
If Dad is a music buff, this 10-in-1 classic turntable set is the perfect 60th birthday gift idea and a unique birthday gift for taking a trip down memory lane. It can play all of his classic vinyls or cassettes, but also has bluetooth and MP3 capabilities.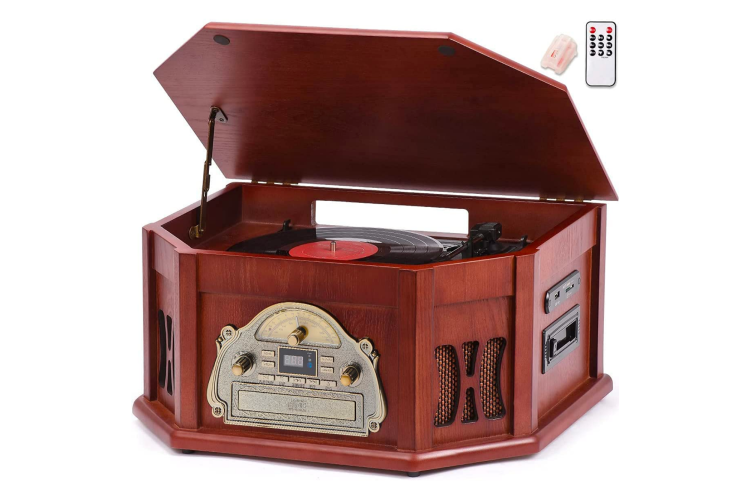 40. Foot Massager
A little R&R is the perfect way for Dad to round out his birthday celebration. This foot massager is the ideal 60th birthday gift idea to help him unwind after a long day on his feet.
41. Solo Stove Bonfire Fire Pit and Stand
This is one 60th birthday idea that won't burn out. With the Solo Stove bonfire pit, Dad can enjoy a roaring, smokeless bonfire just about anywhere.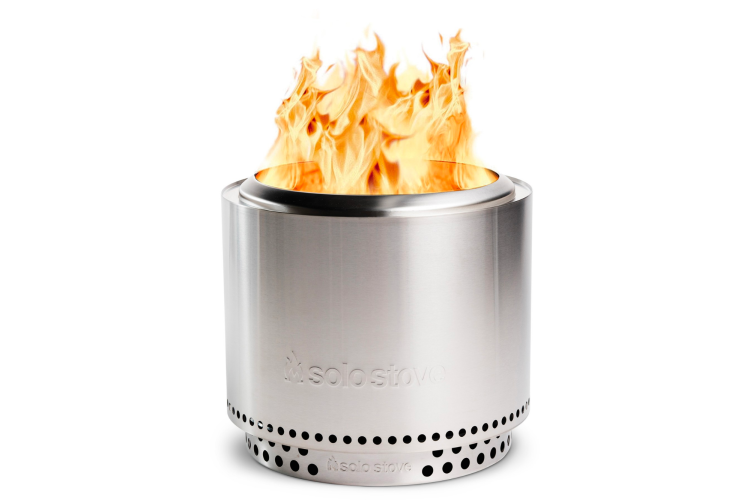 FAQs
What is traditional for a 60th birthday?
Diamonds and red roses are considered traditional 60th birthday gift ideas, but aren't always practical. These days, many folks prefer to spend the occasion trying new things and creating memories with unique experiences.
What do you get a woman for her 60th birthday?
Nailing down the perfect 60th birthday gift idea for a special lady can be easy. Focus on activities she enjoys, and the people she likes to do them with. Cooking classes or wine tastings are a great place to start.
What do you get a man for his 60th birthday?
The best 60th birthday gift ideas aren't always the fanciest! Many men enjoy cool new gadgets and tools, while others would rather embark on an adventure with loved ones, or spend a quiet evening sipping their favorite whiskey or coffee.
What color is for a 60th birthday?
Black and white color schemes are a classic choice for 60th birthday ideas, especially for party decor. For gifts, gold or silver add a special touch and take any 60th birthday gift ideas up a notch.

Join 200,000+ Culinary Enthusiasts
Exclusive deals, recipes, cookbooks, and our best tips for home cooks — free and straight to your inbox. PLUS: 500 Rewards Points.
The perfect 60th birthday gift idea is one that comes from the heart. Whether you choose a present that feels like it was made just for them, or give them an unforgettable culinary experience, your loved one will remember most how special you made them feel.
For even more fun 60th birthday gift ideas, check out other experiences happening on Cozymeal.