49 Best Last-Minute Mother's Day Gifts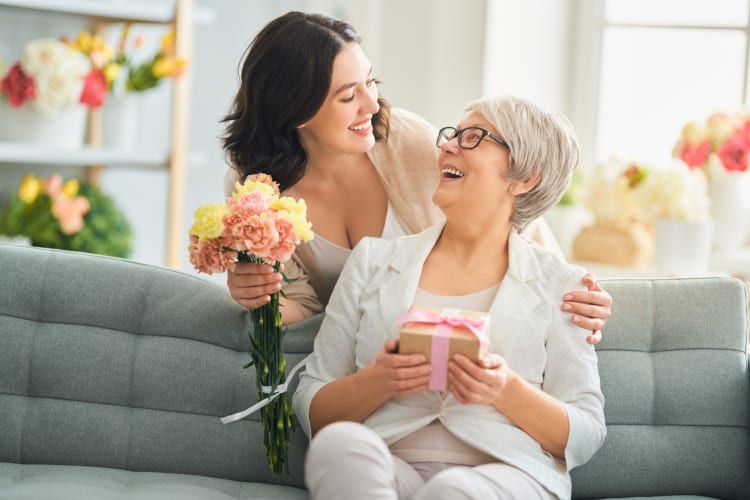 Our editorial team recommends the best products through independent research, selection and careful review. If you make a purchase through one of our affiliate links, we may earn a commission. Prices are subject to change.
Are you searching for last-minute Mother's Day gifts? Whether it's your mom, grandmother, wife, sister, mother-in-law or a mom-like someone in your life, moms deserve special recognition for the love, support and kindness they share throughout the year. But choosing just the right gift can be a challenge. If you were to ask her, she'd probably say she doesn't need a thing. Forget that!
Have you waited until the last minute to choose a gift? Maybe you've just been putting it off for lack of ideas? We've compiled a list of ideas for last-minute Mother's Day gifts that run the range from cute and sentimental to indulgent and rejuvenating.
Jump to Section
Gift Cookware Loved by Chefs
Shop gourmet gifts for your favorite foodie. Chef-beloved brands. Easy returns. Price matching guaranteed.
Foodie Last-Minute Mother's Day Gifts
1. Cooking Classes
If Mom is into the culinary arts, she might enjoy learning to prepare a new type of cuisine or take on a new technique. From cooking classes in Napa to cooking classes in NYC, she can choose from a wide array of classes, including French pastries, Italian bread and Asian fusion as well as sous vide, grilling and sushi making. Check out cooking classes near you to find just the right cooking class.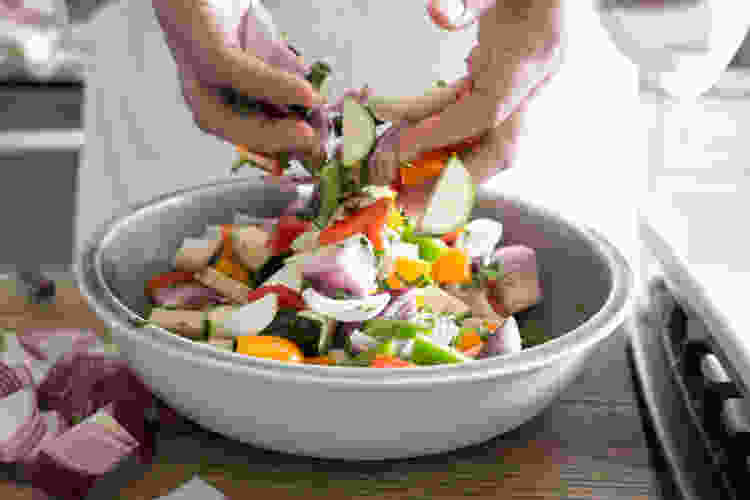 2. Private Chef Experience
Give her a night away from the kitchen with a gourmet private chef experience gift. Choose from private chefs in San Diego, private chefs in Austin or private chefs near you to book an exclusive meal for Mom and as many guests as she would like. World-class chefs plan, prepare and even clean up afterwards. All Mom has to do is arrive with an empty stomach.
3. Food Tours
If Mom is a traveler and a foodie, she's bound to enjoy a food tour of her favorite destination or even her own hometown. Expert local guides lead tours through neighborhoods while sharing tales of local history and pointing out architecture, landmarks and more. Visit food markets, restaurants, bars and cafés along the way. Discover the best of Cajun, Creole and the French Quarter with food tours in New Orleans or sample seafood and local produce with food tours in Seattle. Food tours near you make a terrific way to get to know local lore and seasonal fare, making this one of our favorite last-minute gift ideas.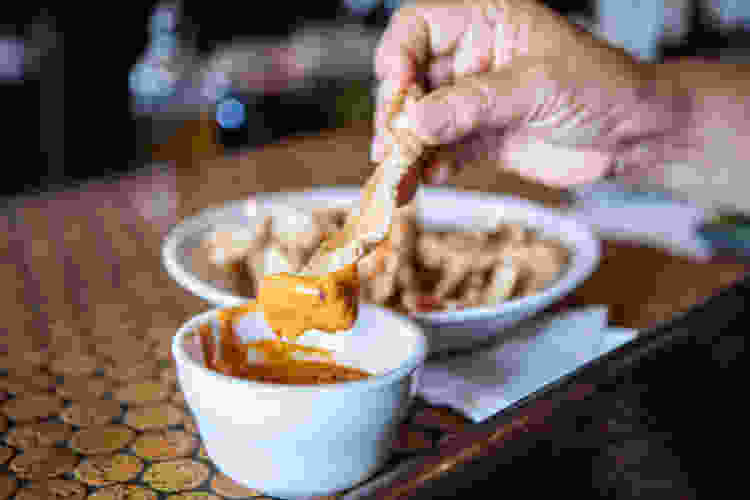 4. Online Cooking Classes
If Mom enjoys the comfort and convenience of her own kitchen, online cooking classes make it easy to learn new techniques and international cuisines. She'll join gourmet chefs for everything from Asian fusion and Tex-Mex to pasta making, sushi rolling and cake decorating. All she needs is an internet-accessible device to enjoy this last-minute Mother's Day gift.
5. Foodie Gift Card
Gift cards are one of the best last-minute Mother's Day gifts around. Foodie gift cards can be used for kitchen gear and accessories in the Cozymeal Shop or for any culinary class, tour or tasting. They're available in any amount over $10 and never expire.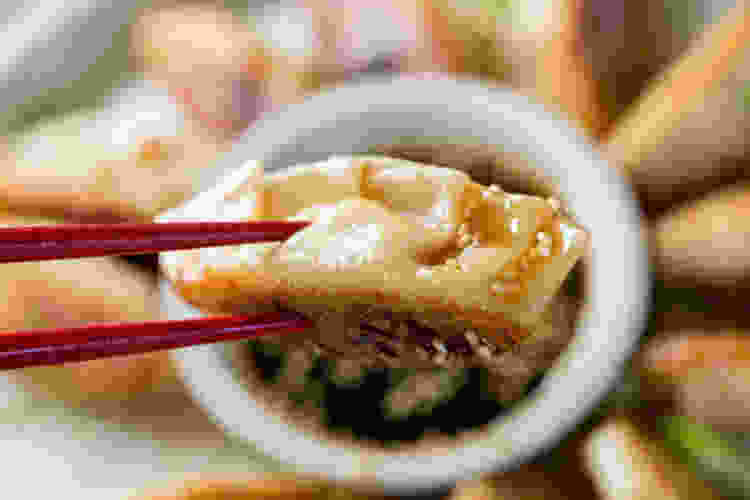 6. Online Mixology Classes
An online mixology class is a fun way to learn how to make craft cocktails on par with a master bartender. If Mom is a cocktail connosieur but not into the bar scene, these live classes are a fun last-minute Mother's Day gift she's bound to enjoy. Join her at the bar cart for a fun Mother's Day activity to enjoy together!
7. Coffee Classes
Give her the gift of her favorite beverage. With coffee classes, she'll learn all about growing, roasting and brewing coffee beans along with how to make the perfect espresso, cold brew or even coffee mocktails. If she's ever wanted to master the French press and pour-over brewing methods, this makes one of the most perfect last-minute Mother's Day gifts.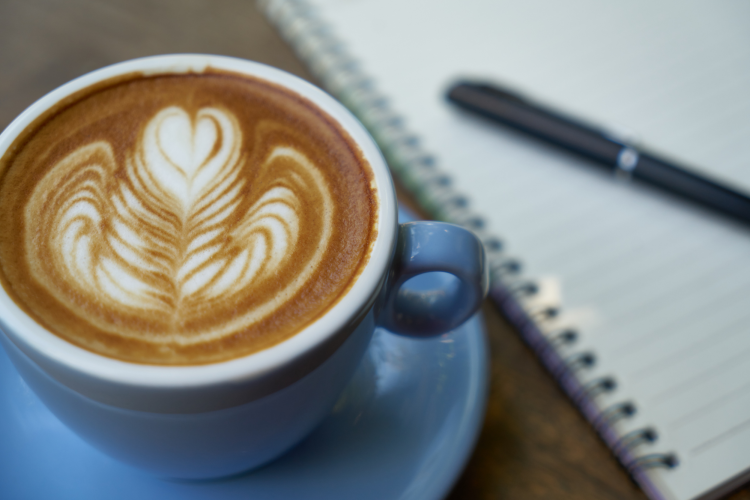 8. Virtual Wine Tastings
On the other hand, if vino is more her beverage of choice, virtual wine tastings are the way to go for last-minute Mother's Day gifts. She'll learn how to pair cheese with wine, chocolate and other cuisine and discover the flavors and nuances of red, white and rosé. She can do this all from the comfort of her own kitchen or cozy chair.
Gift a Private Chef Experience Now
Treat someone special to gourmet fine dining at home. Gift a private chef experience starting at $59/person.
9. Whiskey Tasting
Whiskey tastings are designed to share the flavors of Irish, rye, bourbon or Tennessee whiskeys. Expert whiskey sommeliers and bartenders share the culture, history and distilling processes of whiskey while sharing recipes for creating the perfect whiskey sour, old fashioned or Manhattan in this last-minute Mother's Day gift idea.
10. Marble Cheeseboard
The True Elegance Rectangular Marble Cheeseboard brings charcuterie to the next level. She'll combine function with luxury as she prepares and serves cheese, crackers, meats, fruits and vegetables. It's sturdy and made of food-safe marble for dinner parties, wine tastings, girls' night ideas or book clubs. The elegant classic gray marble board is 13" long by 10" wide by .5" high.
Last-Minute Mother's Day Gifts for Moms Who Bake
11. Covered Mixing Bowl Set
Mixing bowl sets are the perfect last-minute Mother's Day gift for mixing, prepping, storing and serving. The Nordic Ware Covered Mixing Bowl Set comes in a set of four bowls with lids. Cool shades of blue have ergonomic grips on the lid and silicone bottoms for slip-free use. The set comes in 2 qt., 3.5 qt., 5 qt. and 7 qt. sizes.
12. Madeleine Pan
Create perfectly formed French madeleines for birthdays, bake sales and social events. Mrs. Anderson's Madeleine Pan makes easy work of elegant shell-shaped shortbread cookies and chocolate candy. Made of professional quality tinned steel for even heat distribution and easy release, this unique gift for bakers has a reinforced beaded rim that prevents warping and allows for secure handling.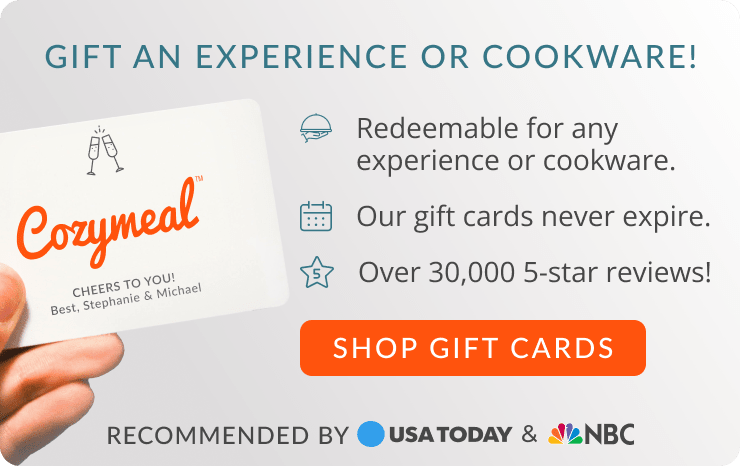 13. Loaf Pan
Mom can bring her baking skills to the next level by creating beautiful, and delicious, centerpiece-worthy cakes with the Nordic Ware Harvest Bounty Loaf Pan. Another useful kitchen gift, the fluted edge is accented with acorns, pumpkins and pinecones to make decorating easy. Made of cast aluminum, it's oven-safe to 400° F.
14. Mason Cash Mixing Bowl
Pretty meets practical with the Mason Cash S30 8.25" Mixing Bowl. The embossed forest scene offers a secure grip while mixing cakes, bread dough or pudding, and it looks terrific on the table as a serving vessel. The 1.5 qt. bowl is made of chip-resistant stoneware and is microwave and dishwasher-safe.
15. Cookie and Icing Gun
Cookie tools that make the culinary process easier are always at the top of the best last-minute Mother's Day gifts list. For the baker in your life, Mrs. Anderson's Baking 18-Piece Baking Cookie and Icing Gun provides professional results. She can cut out perfect shapes of sugar, shortbread and gingerbread cookies. Pipe shapes and ice petals, roses and leaves onto cupcakes, cakes and cookies. The kit comes with eight cookie discs, eight decorating tips, one coupling adapter and instructions.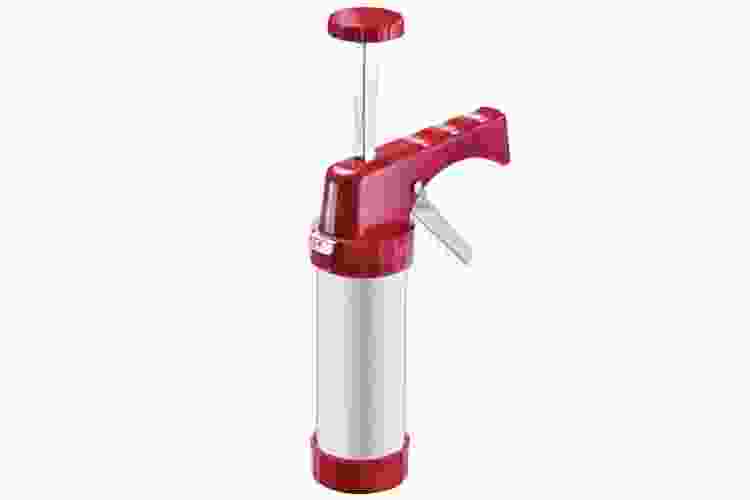 16. Cookie Stamps
Nordic Ware Citrus Cookie Stamps are made of cast aluminum with yellow hardwood handles. It comes as a set of three that includes patterned citrus slices, a citrus wreath and the cross-section of a blossom. Perfect for any flavor of cookie, these stamps are especially nice for lemon, orange and key lime-flavored cookies and shortbreads.
Cute Last-Minute Mother's Day Gifts
17. Pink Golf Balls
Moms who golf will appreciate the thought behind these colorful Titleist golf balls. Decked out in a cheery shade of pink, this last-minute Mother's Day gift is easy to find on the greens or in the sand. They have an LSX core for fast velocity to go longer distances.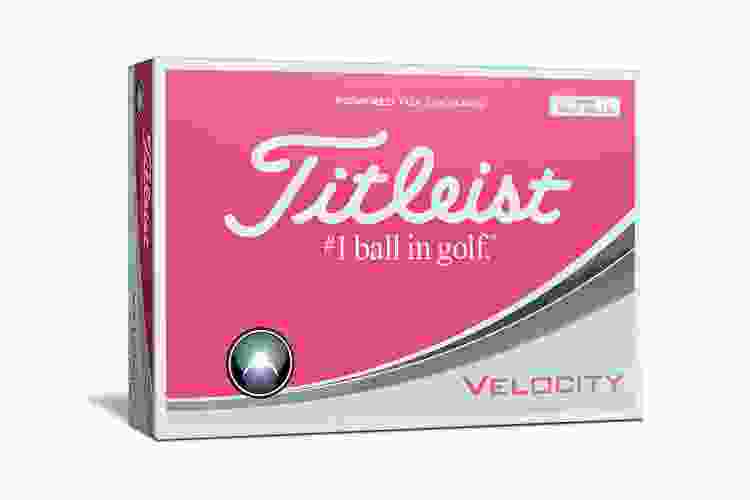 18. Zodiac Necklace
Jewelry makes the perfect last-minute Mother's Day gift. This 4K gold-plated zodiac necklace features a round disc with a stamped constellation design. Delicate cubic zirconia stones mimic stars to make personalized last-minute Mother's Day gifts for any special person. It has an anti-tarnish coating and a 20" chain with a 2" extension to wear at varying lengths.
Gift a Local Food Tour Now
The perfect gift for every gastronomist. Discover an abundance of culture and culinary delights with a five-star local guide.
19. Sloth Planter
This adorable sloth hanging planter is a fun gift under $25 that will put a smile on her face every time she sees it. The hand-painted ceramic has etched details and twine to hang indoors or out. It's one of the best cute last-minute Mother's Day gifts to display succulents and small trailing vines.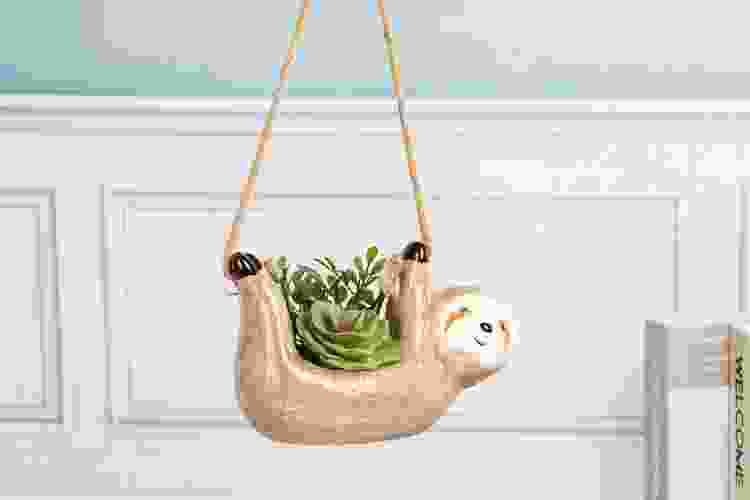 Last-Minute Mother's Day Gifts for Grandma
20. Electric Pour-Over Kettle
Whether Grandma is a fan of tea or coffee, she'll be able to steep or brew anything she likes with the quick-heating Cuisinart PerfecTemp Cordless Electric Kettle. The sleek design of this last-minute Mother's Day gift has a stainless-steel body, a pointed spout for precise pour-over and six preset temperature settings for steeping various kinds of tea.
21. Fresh Flowers
Grandma will love a surprise delivery of fresh cut flowers or a live plant. Pick out her favorite or find a new bloom to make this her favorite last minute Mother's Day gifts.
22. Jigsaw Puzzles
The puzzling trend has really picked up in these times of social distancing and spending more time at home. Choose a fun and colorful Ravensburger puzzle, which features sturdy pieces, top-quality construction and colorful scenes of landscapes, movies, ocean animals, farm scenes and more.
23. Hummingbird Feeder
Is Grandma a fan of birds? Present her with a beautiful glass hummingbird feeder as a wonderful gift for seniors. One of the best last minute Mother's Day gifts for Grandma, the diamond-shaped lavender glass bottle holds 20 oz., is easy to fill and has five red feeding ports to attract a whole flock of colorful hummingbirds.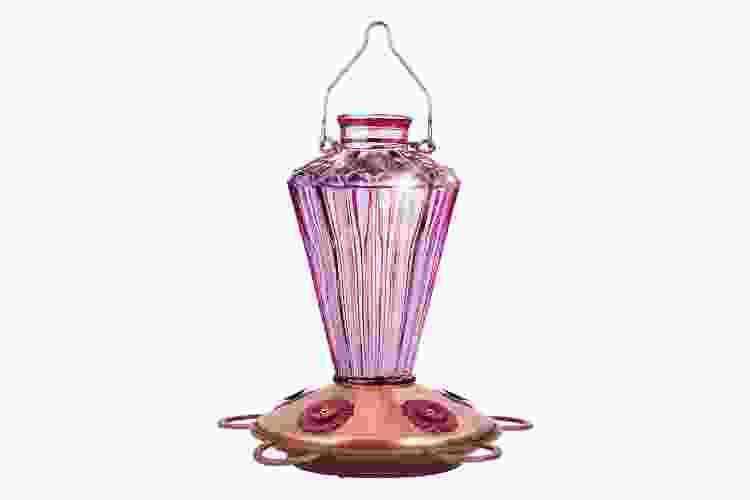 24. Electronic Photo Frame
A digital photo frame is one of the best last-minute Mother's Day gifts for Grandma. Frames play a random shuffle of up to 10,000 photos as well as videos and music. There's also a handy clock and calendar. The 10" frame turns on and off automatically with movement. Photos can be played from SD cards and USB drives.
Relaxing Last-Minute Mother's Day Gifts
25. Jade Facial Roller
One of the best last-minute Mother's Day gifts, the jade facial massage roller helps to reduce eye puffiness, smooth skin and reduce wrinkles and fine lines. Made of 100% natural jade, it's smooth and cool to the touch on eyes, neck, chin, under-eye area, shoulders, cheeks and legs. This last-minute Mother's Day gift includes a small and large roller.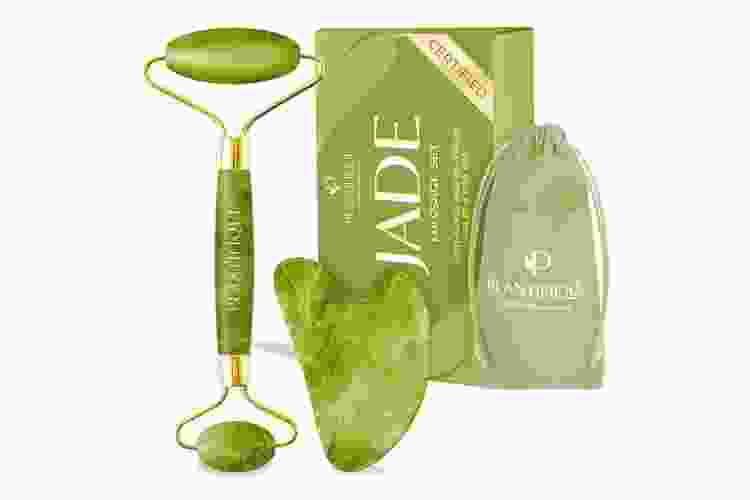 26. Burt's Bees Gift Set
Sustainable and natural skin care is where it's at when it comes to choosing the best last-minute Mother's Day gifts. The Burt's Bees Essential Gift Set contains foot cream, body lotion, cleansing cream and the always popular lip balm, all infused with buttermilk, beeswax and healing botanicals.
Gift a Virtual Wine Tasting Now
The ultimate gourmet gift for any wine lover on your list. Virtual wine tastings bring a virtual vineyard experience right to you.
27. Himalayan Salt Lamp
The soft light of a Himalayan salt lamp brings relaxing warmth to a room. Not to mention that it looks terrific sitting on a desk or nightstand. Hand-carved from Himalayan salt, it's made of all-natural materials and has a handcrafted wooden base. There's a dimmer switch to adjust the brightness and warmth of the light.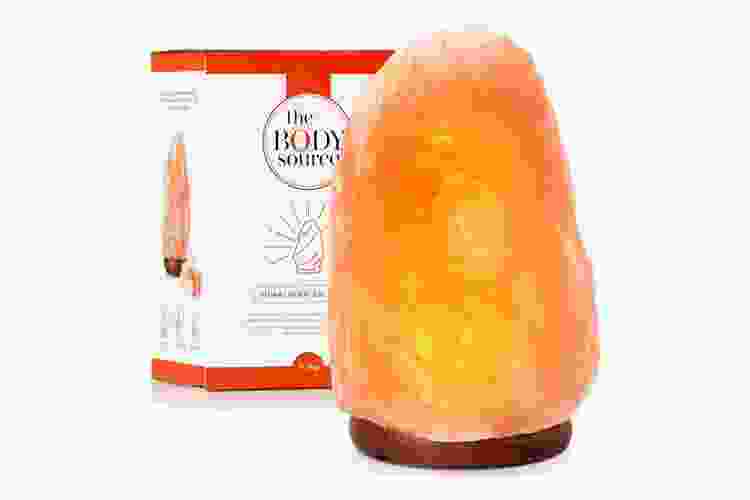 28. Fluffy Robe
This Sherpa bathrobe is made of premium soft velvet with a faux fur collar. The perfect cozy gift, it has two large pockets and a tie closure, making it one of the best choices for last-minute Mother's Day gifts whether she's having a luxury spa day or unwinding after a long day at work. She'll use this last-minute Mother's Day gift all year.
29. Fleece and Sherpa Throw
One of our top choices for last-minute Mother's Day gifts, this fuzzy Sherpa throw comes in several colors and prints. Reversible fleece and fluffy sherpa are machine washable. At 50" by 60", it's just the right size for movie night or a good book.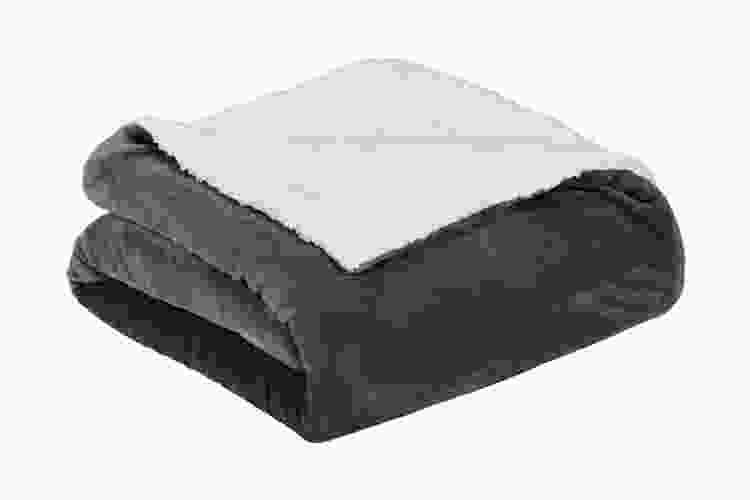 30. Fluffy Slippers
Add soft footwear to the bathrobe gift basket. These furry slippers have a cozy fur lining, long fur uppers and a durable rubber sole. They're made of extra soft and luxurious faux rabbit fur and offer high-density memory foam for a comfortable fit.
31. Parafin Wax Melter
A paraffin wax machine is the perfect at-home accessory for hands, heels and elbows. Use for hand and nail care, arthritis and muscle stiffness, dry skin, pain relief or just to relax and rejuvenate. There's an auto heating mode, a self-adjusting heating mode and a thermostat to regulate heat. It comes with paraffin wax, disposable foot and hand covers, a pair of warm gloves and booties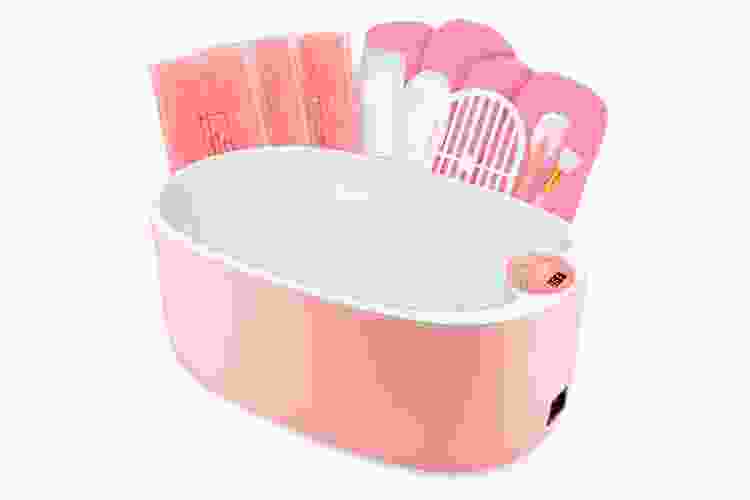 32. Luxury Body Lotion
Every day can be a spa day with the last-minute Mother's Day gift of luxury body lotion. Philosophy Pure Grace leaves skin moisturized, firmed and delicately scented with aromas of jasmine, leafy greens and musk. She'll reach for this last-minute Mother's Day gift every day.
Hungry for the Best Cooking Gifts?
Shop gifts and experiences for food lovers, budding chefs and cocktail connoisseurs.
33. Bathtub Caddy
This bathtub caddy tray has a wine glass slot, a phone holder, a tablet stand, silicone grips and a soap holder as well as space for things like a bottle of soap, a candle or a washcloth. It's made of 100% natural bamboo and expands from 29.5" to 43", making this a customizable last-minute Mother's Day gift.
34. Silk Pillowcase
Not just for the glamour effect, a 100% silk pillowcase offers a soft and luxurious night's sleep while keeping hair silky and skin smooth. It can even help acne-prone skin since silk helps increase serotonin and collagen production, which provides a natural protective skin defense. This set comes ready to present in a gift box with gold trim.
Fitness-Inspired Last-Minute Mother's Day Gifts
35. Fruit Infuser Water Bottle
She'll stay stylish and hydrated with this fruit infuser water bottle. Fill it with strawberries, lemon, pineapple, cucumber and more for a healthy flavor infusion. An infusion chamber holds the fruit at the bottom, and a pulp strainer keeps seeds and such out of the bottle. It's durable, shatter-proof and BPA-free with a flip-top open and close mechanism.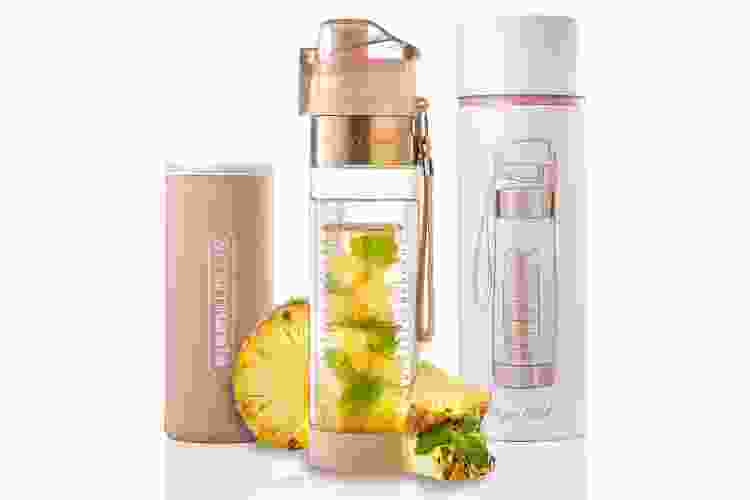 36. Health and Fitness Watch
The Fitbit Luxe Fitness and Wellness Tracker features fitness and sleep tracking, a 24/7 heart rate monitor, stress management tools and health metrics such as breathing and heart rate. Doubling as a sleek and stylish fashionable accessory, it's made of soft gold and stainless steel with a bright color display. She can connect to a phone GPS for real-time pace and distance right at her wrist.
37. Yoga Mat
A fresh new yoga mat is one of the best last-minute Mother's Day gifts any yogi will love. The Gaiam yoga mat has a cushiony 2/5" thick surface and comes in a variety of colors. It even comes with a cinch strap for convenient carrying to yoga, Pilates and other floor exercise classes. The lightweight mat is 72" long by 24" wide.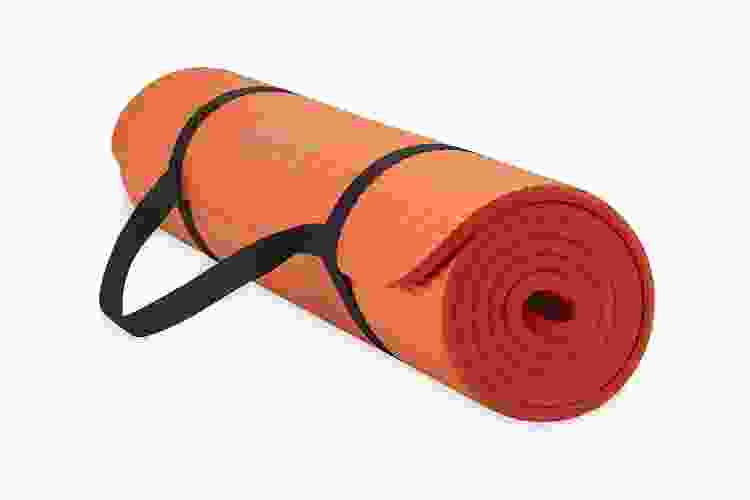 38. AirPods
Technology is a great last-minute Mother's Day gift for the fitness fanatic and music lover in your life. Apple AirPods easily sync to her phone via Bluetooth for a wireless workout and hands-free access to Siri. They charge quickly right in the case.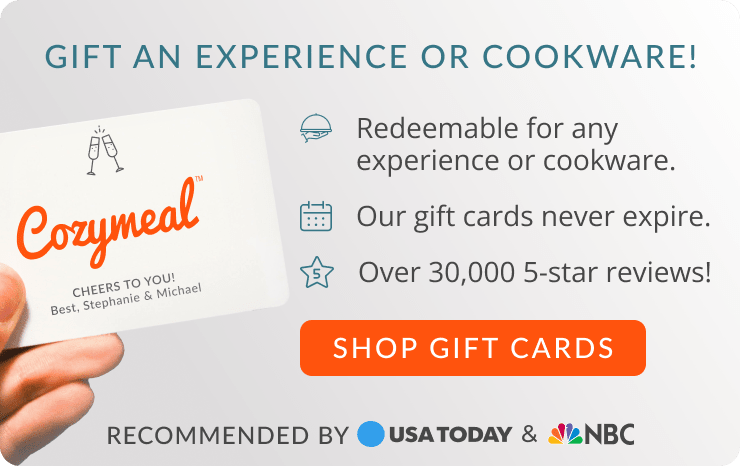 Unique Last-Minute Mother's Day Gifts
39. Cashmere Sweater
Made of 100% cashmere, this V-neck sweater is super soft, warm and lightweight for any occasion. The wide V-neck and ribbed design give a classic look and can be dressed up or down. A wide array of colors is available.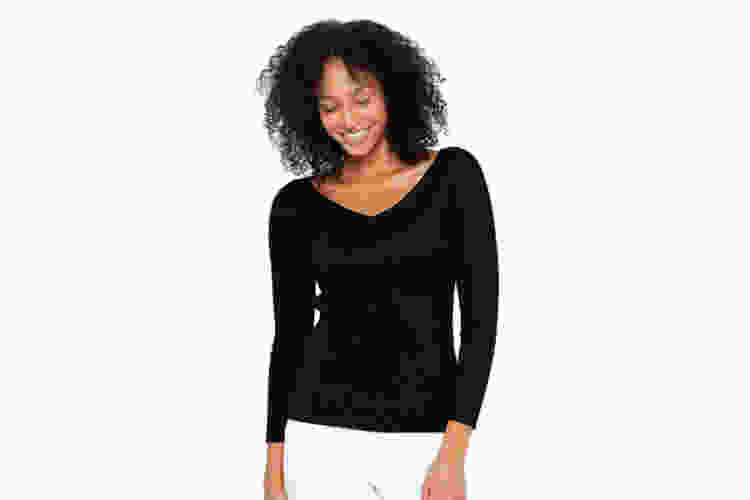 40. Silk Scarf
Choose her favorite painting in scarf form for the perfect last-minute Mother's Day gift, and a classic gift under $50. These 100% silk scarves feature bright and colorful prints of starry nights, waterlilies, colorful circles or abstract cats by Van Gogh, Klimt and other artists. Scarves are 60" by 16.5."
41. e-Reader
The Kindle Oasis has an adjustable warm light that switches light from white to amber for different conditions. A thin, light and ergonomic design provides ease for traveling or everyday use. It has a 7" flush front Paperwhite display and page turn buttons. She'll have access to millions of books and can pair it with Bluetooth headphones or speakers to listen as well as read. Best of all, it's waterproof for beach reading.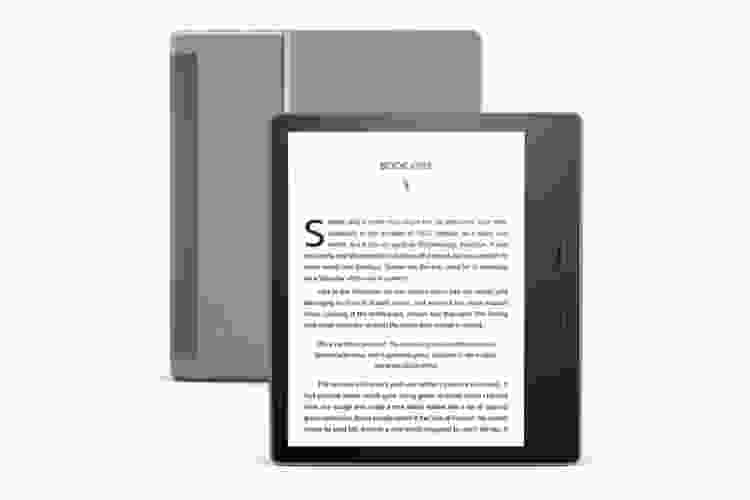 42. Craft Machine
For the crafter, you can't go wrong with accessories that help the creative process. The Cricut Joy is a handy machine for making custom decals, labels, t-shirt designs and personalized greeting cards out of vinyl, paper and iron-on fabric. Use for home organization, décor, apparel and paper products. At 8.4" by 4.3," it's compact and portable enough to take on the go.
43. Hair Volumizer Brush
If she's a fan of the salon blowout, she'll love the Revlon Volumizer hair dryer and hot air brush. Two tools in one, she can style, dry and volumize in one step. It helps to reduce drying time, hair damage and frizz. There are three heat/speed settings and a cool option.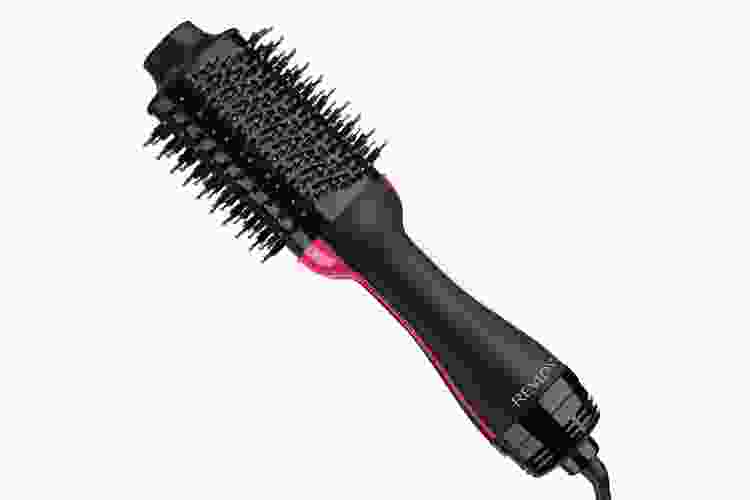 44. Jewelry Tray
This geometric jewelry tray features a modern touch of brass and glass in a geometric shape. The base has sand-colored linen that makes a soft place to store earrings, bracelets, necklaces or makeup. It's 11" by 7.25" and makes a stylish addition to a dresser, nightstand or vanity table.
Gift an Online Cooking Class Now
Give your favorite gourmand the gift of world-class cooking lessons right from the comfort of their own kitchen.
45. Fragrance Diffuser
Dress up her desk or nightstand with an elegant fragrance diffuser. The Nest reed diffuser is a sleek and stylish glass bottle that holds reed sticks. Subtle scents are infused slowly and evenly into the air. Choose from a variety of fragrances, including birchwood pine, lavender, grapefruit, lemongrass and ginger.
46. Leather Passport Cover
For the frequent traveler, a leather passport cover makes a terrific last-minute Mother's Day gift. Made of 100% genuine leather, the bi-fold design holds a passport and has a clear window to hold standard 4" by 3" vaccination cards. There's also a spot to tuck extra cash or notes.
Last-Minute DIY Mother's Day Gifts
47. Wine Gift Bag
Wine gifts always makes well-received last-minute DIY Mother's Day gifts. Tie a bow around her favorite bottle of wine and put it in a pretty gift bag. Add a unique wine bottle stopper, wine glass charms or a nice set of wine glasses.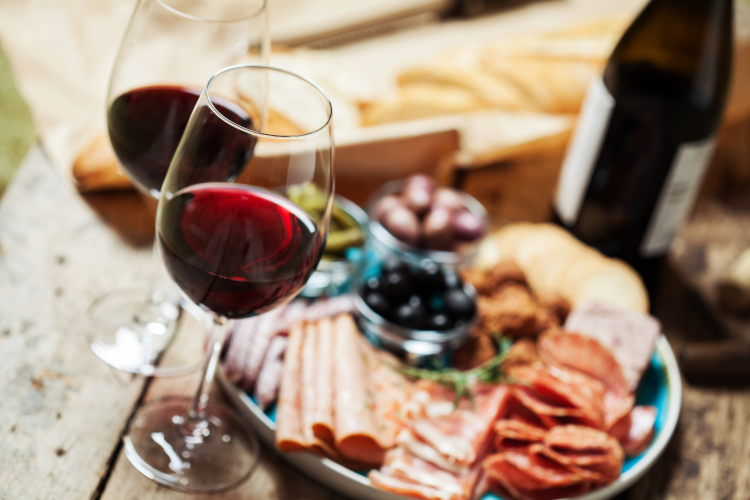 48. Air Plant Terrarium
This last-minute Mother's Day gift is one of the best ideas for plant enthusiasts. Choose a pretty glass bowl (a small fishbowl will work), sand or moss, seashells, decorative pebbles and a couple cute and unique air plants. Put it together yourself or bundle it all up for a fun project she can arrange herself.
49. Spa Day Basket
Pick up some of her favorite beauty products, along with a few new ones she might enjoy, and fill a pretty basket or bag. Think: bath salts, facial masks, manicure sets, essential oils, luxury lotions and exfoliating scrubs for a luxurious last-minute Mother's Day gift.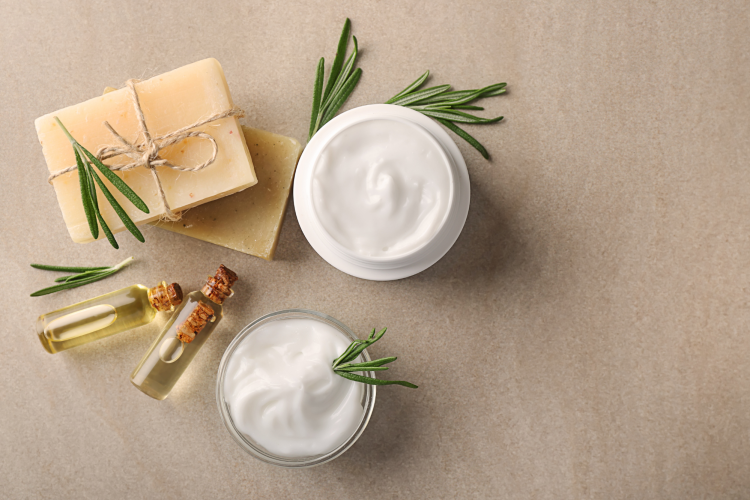 Join 200,000+ Culinary Enthusiasts
Exclusive deals, recipes, cookbooks, and our best tips for home cooks — free and straight to your inbox. PLUS: 500 Rewards Points.
Whether you're going for an extravagant surprise or a sweet token of affection, we hope you've found some ideas for the best last-minute Mother's Day gifts for the special women in your life. Between self-care products, beauty basics, culinary accessories and hobby-related gifts, this list was designed to cover a wide range of last-minute Mother's Day gifts. She's sure to love anything you pick out!

For even more thoughtful last-minute Mother's Day gifts, check out other experience happening on Cozymeal.