37 Unique Mother's Day Activities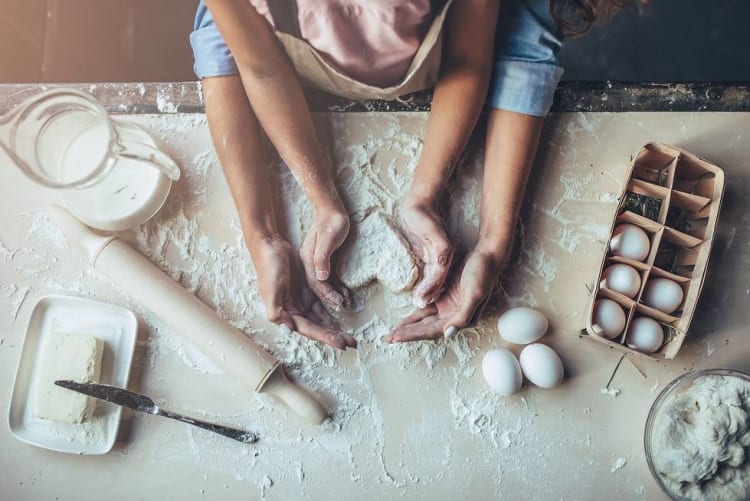 If you ask Mom what Mother's Day activities she has her heart set on, you'll probably get the old "Whatever you want to do is fine with me" response.
Not all moms are created equal, but no matter what kind of mama you have, the best gift you can give her is quality time together. Mother's Day activities aren't about spending a ton of money. They're about spending a ton of quality time with Mom.
Instead of splurging on an overpriced gift basket or an overcrowded Mother's Day brunch, treat Mom to a day that's all about her. Whether she likes to get out and explore or stay in and relax, there are plenty of fun Mother's Day activities you can do together to make this Mother's Day one she'll remember forever.
Wondering what to do for Mother's Day? Plan a day doing what she loves best. Here are some fun and unique Mother's Day activities that the whole family will enjoy and that will definitely bring a smile to her face.
Jump to Section
Book a World-Class Private Chef Now

Five-star fine dining from the comfort of home. Find your favorite private chef experience starting at $59/person.

Book Now
Foodie Mother's Day Activities
1. Take a Hands-On Cooking Class
Instead of taking Mom out for yet another prix fixe Mother's Day brunch, discover how to put together a classy, homemade and absolutely decadent brunch yourselves. Cooking classes are the ultimate foodie Mother's Day activities. You'll pair up with a talented local chef eager to teach your group the culinary tips and techniques behind your favorite dishes. There are cooking classes in NYC, cooking classes in Dallas and beyond. There are even international options available, such as cooking classes in Brisbane. Browse all cooking classes near you to get started!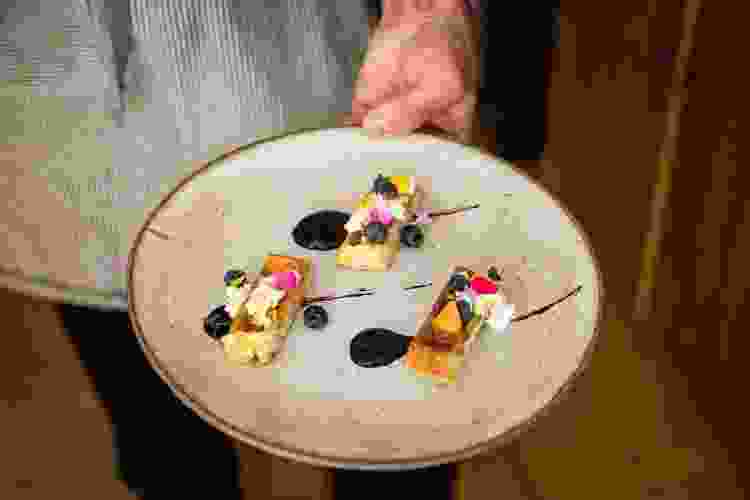 2. Online Cooking Classes
If you're looking for more laid-back Mother's Day at home ideas, head to your own kitchen for some interactive online cooking classes. With live instruction from world-class chefs around the globe, you and Mom can brush up on your pasta making skills, roll the perfect sushi, make bakery-worthy pastries and so much more.
3. Treat Mom to a Gourmet Private Chef
For the ultimate in indulgent Mother's Day activities, treat Mom to a Michelin-quality meal made at home by a gourmet private chef. There is no shopping, cooking, serving or cleanup required: All Mom and company have to do is enjoy their time. Private chefs offer multi-course menus that cater to all tastes and preferences. You'll find private chefs in Los Angeles, private chefs in Chicago and more. Find a private chef near you today.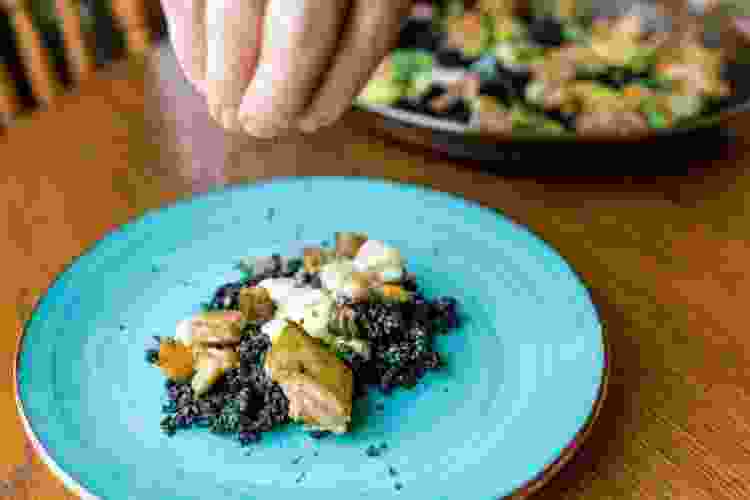 4. Embark on a Food Tour
If Mom loves strolling through the city exploring hometown eateries and hidden gems, a food tour is right up her alley. These fun Mother's Day activities capture the essence of gourmet dining and local food culture with insight from an expert guide. Plus, she'll get to learn all about local history and architecture while she samples new bites! Check out food tours in New Orleans, food tours in Seattle or other food tours near you to browse all offerings.
5. Throw a Homemade Pizza Party
Nothing beats homemade pizza. And throwing a homemade pizza party is easier than you might think and makes for one of the best Mother's Day activities! Plan a toppings bar to let the group endlessly customize their pizzas, and get creative with combinations for a fun DIY spin. Remember: Mom will try to clean up after. Do not let her.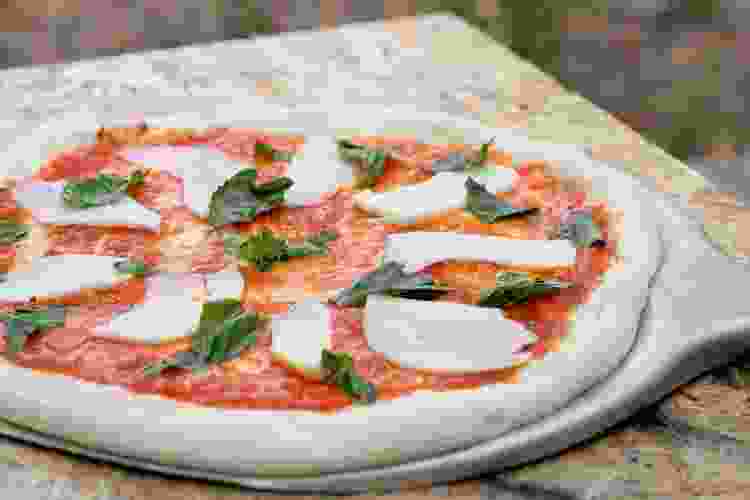 6. Dinner Cruise
All aboard! Why limit Mother's Day activities to staying on dry land? Mother's Day dinner cruises, like those offered with Hornblower, are available all over the country on everything from riverboats to ritzy yachts. Whichever you choose, the ambiance can't be beat. Bon voyage!
Gourmet Cooking Classes Near You
Take your culinary skills to new levels with guidance from five-star chefs.
7. High Tea Party
British high tea or fancy tea parties make for great Mother's Day activities. Haul out the fine china, three-tiered serving trays, fancy linens and big hats and enjoy a tea party complete with little sandwiches and plenty of cookies to curate a truly authentic high tea experience.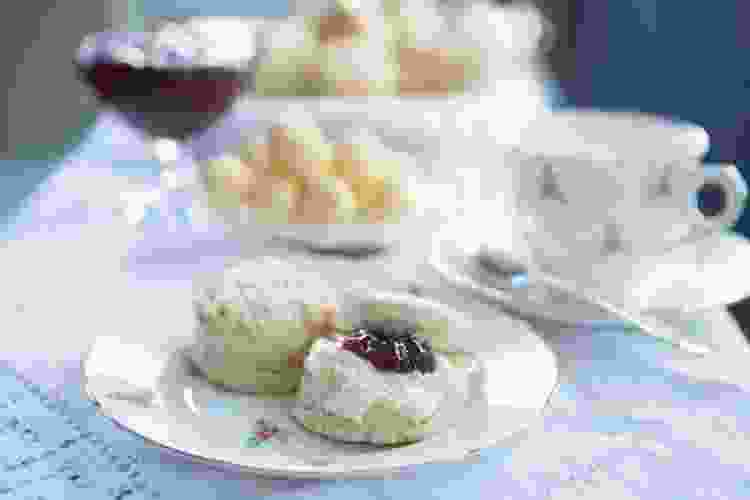 8. Fire Up the Grill
Mother's Day is the harbinger of backyard grilling season and that means it's time to uncover the grill, wash off the patio furniture and kick off the season by dining al fresco. The fun doesn't have to end there. Keep the Mother's Day activities going and build a bonfire complete with plenty of blankets and s'mores to cap off the night.
9. DIY Dessert Party
What are some of Mom's favorite sweets? DIY dessert parties are adorably fun Mother's Day activities that everyone can get in on. Hit up the pastry shops or grab one of your best baking cookbooks and get to work! Put out a spread of her favorite cookies, pastries and candies and spend an afternoon indulging in your sweet tooth and showering Mom with affection.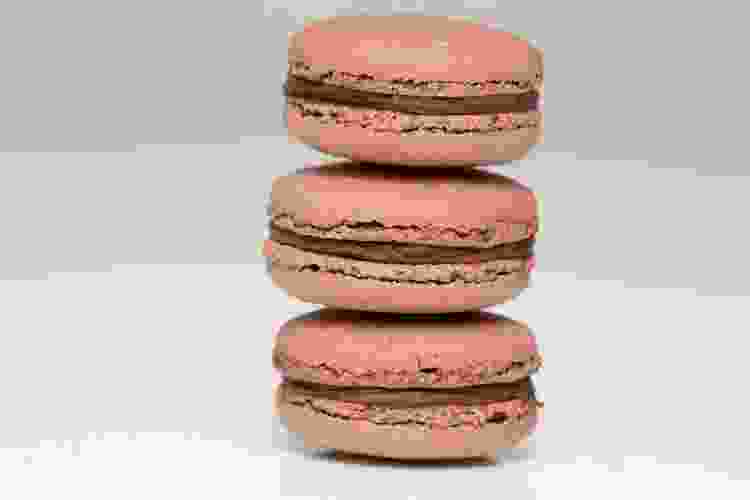 10. Take Her on a Picnic
Skip the noisy restaurant and lay out a Mother's Day picnic instead! What could be better than the beautiful outdoors, a loving family and delicious food for some ideal Mother's Day activities? All you need is a large blanket, a basket full of Mom's favorite goodies and a tranquil outdoor area. If the weather isn't right for a picnic, then have one indoors!
Wine and Beverage Mother's Day Activities
11. Say Cheers to Online Mixology Classes
Shake things up with online mixology classes for another great Mother's Day idea! Whether you're looking for boozy libations to complement a Mother's Day brunch or some craft cocktail recipes to top off a family dinner, expert mixologists do it all. Tune in live from the comfort of home and you'll be stirring, shaking and pouring like a pro in no time.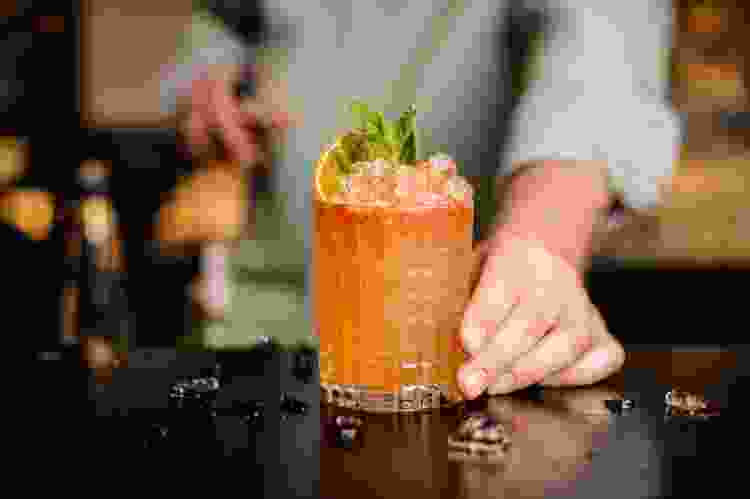 12. Sip and Savor in a Virtual Wine Tasting
If Mom loves perusing various bottles of reds and whites, virtual wine tastings will surely make her day. These live classes are taught by five-star chefs and sommeliers with a true passion for wine. They'll teach her all about tasting notes and flavor pairings while also sharing recipes for homemade appetizers and tapas that pair with each wine.
Book a Live Virtual Wine Tasting Now
Indulge in all things wine with the best chefs and sommeliers in the industry. Virtual wine tastings bring a taste of the vineyard home.
13. Raise a Toast to a Whiskey Tasting
A whiskey tasting is one of the most unique Mother's Day activities for scotch snobs, bourbon lovers and whiskey aficionados alike. Tasting are typically led by expert scotch stewards with years of experience in the field. Not only will you learn about the history and process behind your favorite distilled spirit, but you'll also get insight into food pairings, cocktail recipes, serving tips and more.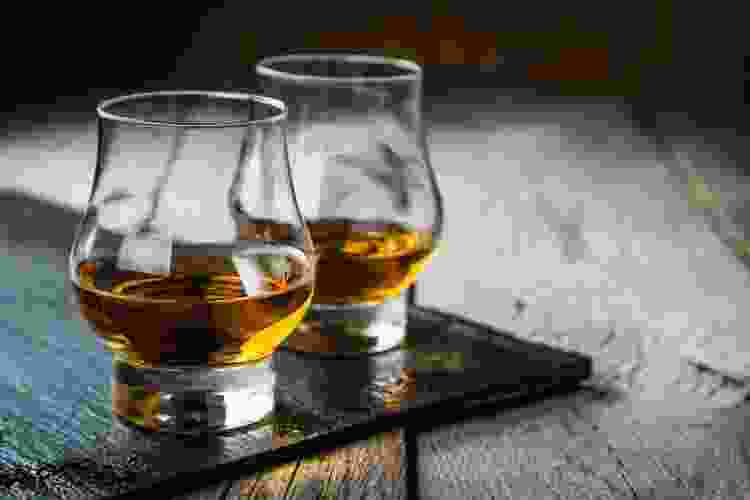 14. Awaken the Senses With Coffee Classes
If Mom prefers coffee over cocktails, she won't be left out! Coffee classes are a fun way to replicate the style, charm and menu from your favorite café right in your own kitchen. Talented baristas will teach you how to roast your own beans, brew the ultimate cup and pour like a pro for the ultimate morning treat.
Relaxing Mother's Day Activities
15. Let Mom Relax With a Spa Day
There's no better way to pamper your mother than with a spa day! She works hard and it's time to treat her to a little rest and relaxation. Do some research and see what spas near you offer Mother's Day activities or set up a spa day at home filled with DIY face scrubs and bath bombs.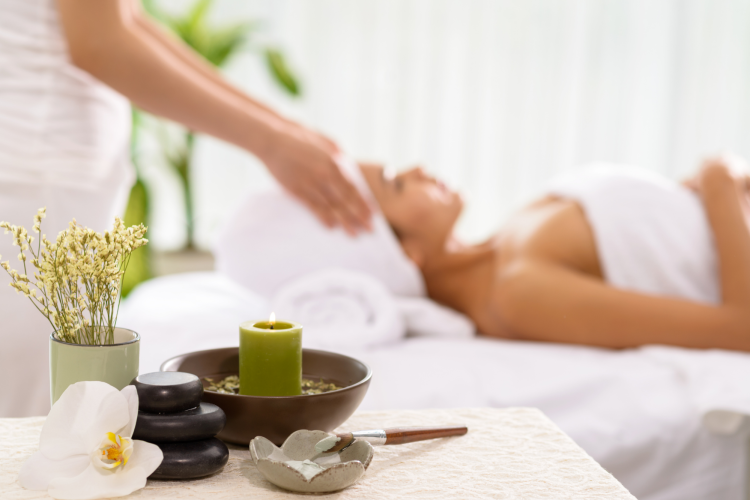 16. Road Trip to a Weekend Getaway
Plan an entire weekend full of Mother's Day activities with a road trip to a new destination or one of Mom's favorite places. Find a fun boutique hotel to bunk at for the night, make a playlist full of road trip karaoke tunes, pack the snack bag and hit the open road for a combination Mother's Day road trip and weekend getaway!
17. Retail Therapy
Rather than giving Mom a gift on Mother's Day, you can take her out shopping and treat her to a little retail therapy in the primo shopping district near you. This is an especially fun way to plan some Mother's Day activities if shopping is one of her favorite things to do. She will definitely have fun choosing her own gift while spending time with her family.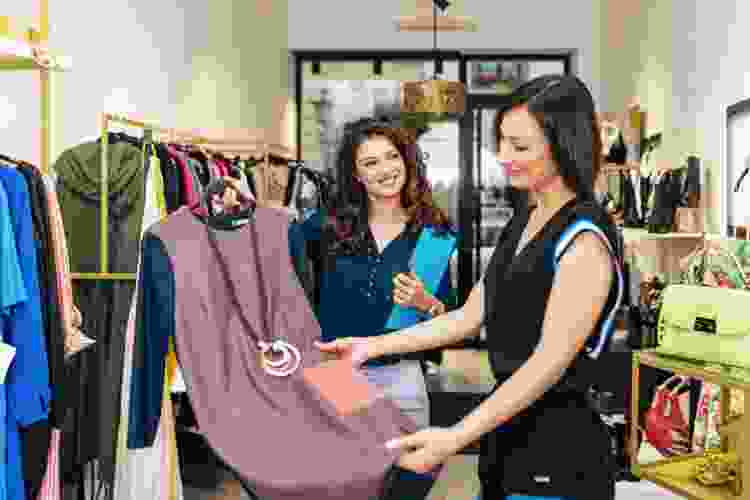 18. Find a Yoga Class
If you've got a Lululemon-sporting lady for a mom, see what yoga studios near you are offering Mother's Day activities, specials and classes and enjoy a grown-up version of a mommy-and-me yoga class together. Yoga is a great way to bond and relax together this Mother's Day no matter how flexible you are.
Book a Local Food Tour Now
Explore your city's best bites, esteemed eateries and hidden gems with a top-rated tour guide.
19. Enjoy a Mani-Pedi Together
Treat Mom to a mani-pedi complete with mimosas and foot rubs and scrubs. Freshly trimmed nails and a fresh coat of polish will make her feel like a million bucks on her special day. And you can often find good deals for mother-daughter and mother-son mani-pedis on Mother's Day.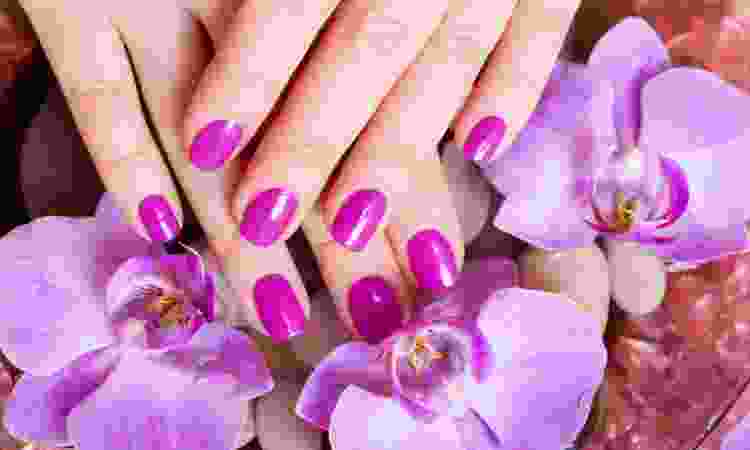 Outdoorsy Things to Do for Mother's Day
20. Visit a Botanical Garden
Mother's Day is a great excuse to check out a botanical garden near you. Come May, flowers will definitely be in bloom. Strolling through the gorgeous, colorful plant life is a thoughtful way to celebrate Mother's Day and usher in spring. Plus, many botanical gardens will have special Mother's Day activities going on, so be sure to check their calendars beforehand.
21. Go Kayaking
Treat Mom to some special Mother's Day activities out on the water. There are few things a mother loves more than spending uninterrupted time disconnected from the digital world with her kids. Mom will appreciate spending time with you as well as being able to experience the beauty of nature from a different perspective.
22. Go for a Bike Ride
Go for a bike ride together this Mother's Day! Do some research and find a new or unexplored biking trail. If Mom is a city gal at heart, you can opt for an urban adventure filled with fun stops at shops, restaurants or attractions along the way. No matter which route you take, bike rides are fun Mother's Day activities Mom will love.
23. Go Strawberry Picking
For some fresh and outdoorsy Mother's Day activities, why not take full advantage of the short, but sweet strawberry season? Find a u-pick farm nearby and be intoxicated by the scent of the ruby red delicacies as you saunter through the field singing Beatles songs. If your bounty makes it home, you can whip up strawberry shortcake together for a special after-dinner dessert!
24. Take a Hike
Give Mom the gift of Mother Nature this Mother's Day. Put on your hiking shoes, hit the trails and explore the great outdoors. Plus, it's always a good idea to get some fresh air and get moving before enjoying all of that Mother's Day chocolate.
Book a World-Class Private Chef Now
Five-star fine dining from the comfort of home. Find your favorite private chef experience starting at $59/person.
25. Go Horseback Riding
Most places that offer horseback riding have deals on Mother's Day activities, so consider going for a country or beach ride with Mom. Whether horseback riding is nostalgic for her or it's something she's always wanted to do, getting her in the saddle is a great way to spend Mother's Day together.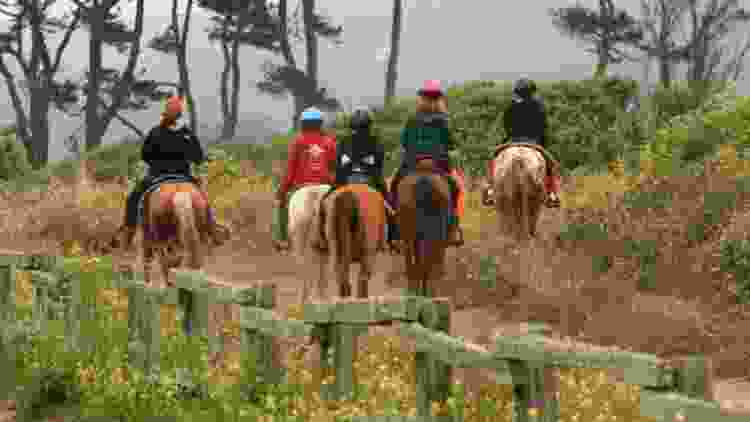 26. Attend a Tulip Festival
While the tulips are painting the town red (and orange and yellow), you can too! Tulip festivals sprout up all over the country, usually in cities with Dutch heritage, and they usually coincide with Mother's Day. Most of all, tulip festivals make for fun and unique Mother's Day activities the whole family can enjoy together.
Adventurous Things to Do for Mother's Day
27. Register for a Fun Run
There are tons of fun runs that make for great Mother's Day activities to do together. For the mom ready to get down and dirty, check out the Color Run. For the mom who errs on the side of clean, check out the Bubble Run and race through "foam bogs." After the race, the fun continues with a finish line party!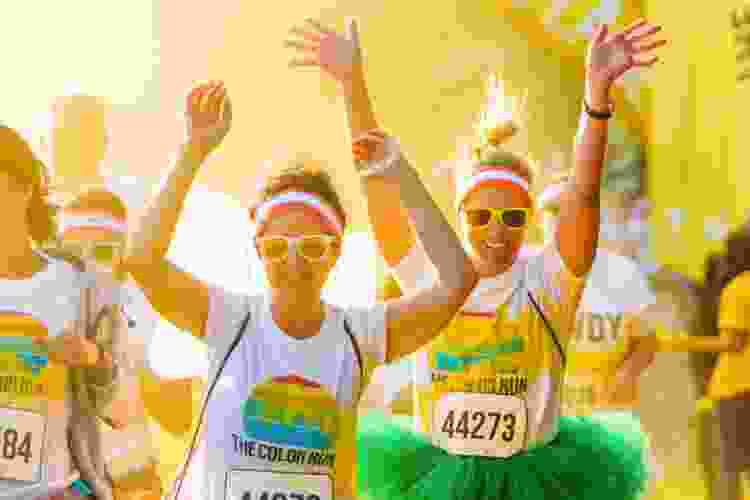 28. Send Her on a Scavenger Hunt
Buy a bunch of small gifts that you know your mom loves, like her favorite chocolate bar, bag of coffee or box of tea. Then, hide them around the house and write riddles inside cards to lead Mom to their location. Scavenger hunts are unique Mother's Day activities that even the little ones can help plan!
Mother's Day at Home Ideas
29. Garden Together
Mother's Day is the perfect time to help Mom get the garden up and running. Visit the local nursery and have her pick out some new flowers or vegetables for the garden, then help her plant them when you get home. Pitch in with weeding or watering while you're at it — she'll appreciate the gesture.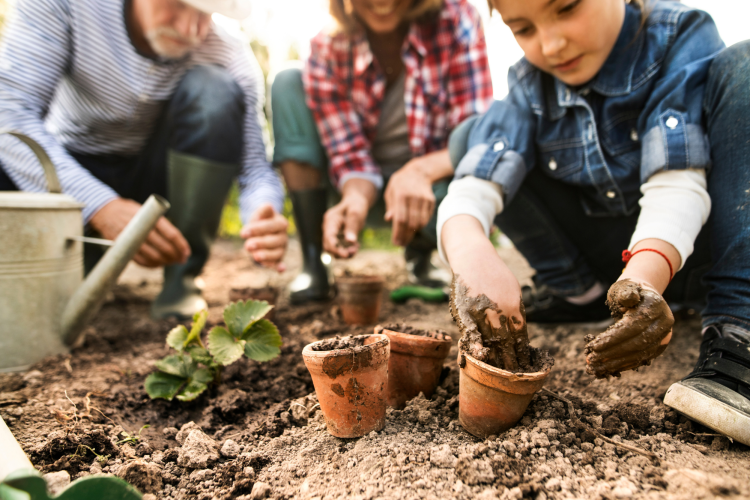 30. Cozy Up With a Movie Night
Take Mom to the theater to watch that new movie she's dying to see or rent a handful of her favorite movies, build a pillow fort and fire up the popcorn machine. Instead of subjecting your dear mother to lackluster, packaged popcorn drenched in artificially flavored goops, get the Mother's Day party popping with your own homemade popcorn creations!
Book an Online Cooking Class Today
Five-star chefs. Step-by-step coaching. Flexible menus. Come see what's cooking in a live online cooking class.
Artistic Things to Do for Mother's Day
31. Flower Arranging Class
If Mom has a creative side, then artsy Mother's Day activities are sure to be hit. For a unique thing to do, find a flower arranging class near you and learn the art of floral design. Spend some time together placing gorgeous blooms into creative arrangements and celebrating the season during an afternoon of fun.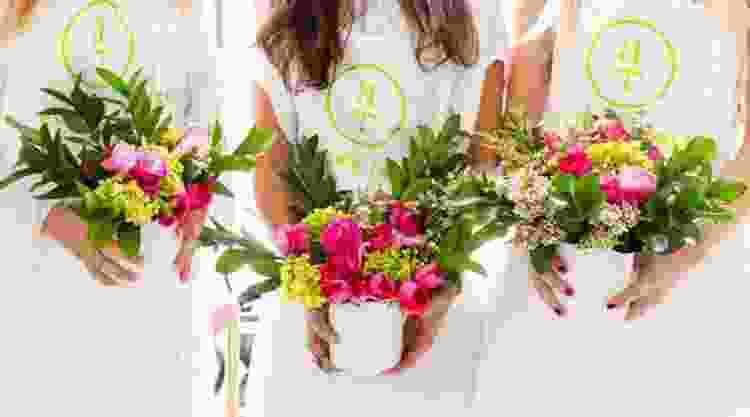 32. Set Up a Craft Day
Bring a little creative expression to the table this Mother's Day. Set up a craft room equipped with all the tools and supplies she (and you) will need to spend the day creating arts and crafts and other tangible memories that will be cherished for years to come.
33. Sign Up for an Art Class
Check out art studios near you and see if they're hosting any special Mother's Day activities. Whether it be painting, pottery, drawing, jewelry making, photography or anything else that strikes her fancy, signing up for an art class together is a great Mother's Day gift that keeps on giving.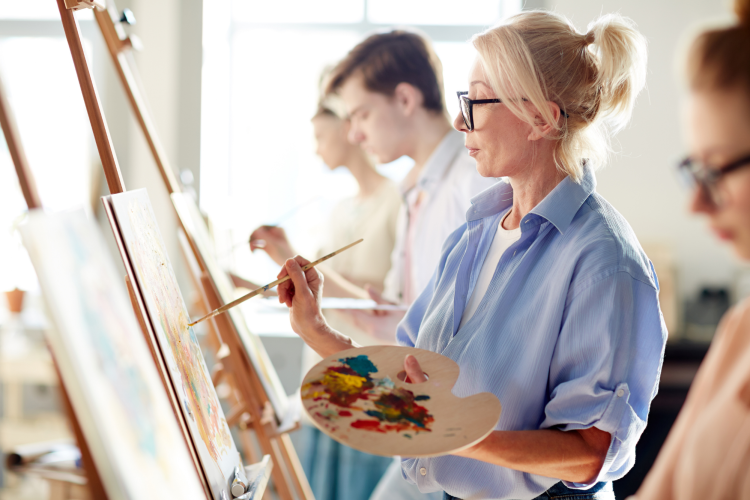 34. Family Photoshoot
Gather up the family, get everyone all spiffed up and hire a photographer for a fun family photoshoot! Photoshoots are Mother's Day activities and gifts all in one. Take it to the next level by having everyone dress in all white and go Modern Family-style with some mudslinging or have a paint fight to get great candid shots.
Fun Mother's Day Outings
35. Catch a Baseball Game
Mom will definitely enjoy watching a baseball game knowing that she won't have to wash the grass stains out of your uniform afterwards. Major League Baseball is in full swing come Mother's Day and there are games going on in nearly every city across the country. No matter what team she roots for, a good time is sure to be had by all.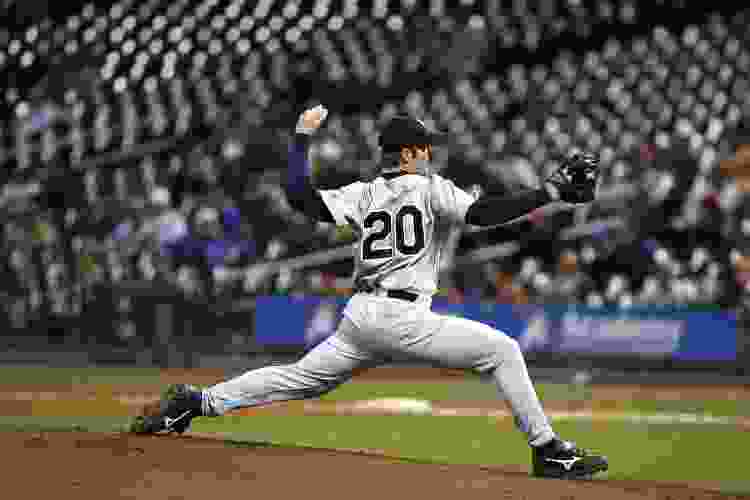 36. Thrift Shopping and Upcycling
Scour the local thrift shop or hit up a string of garage sales hunting for that hidden gem that is ripe for the upcycling. Consider this a two-for-one Mother's Day activity. First, you get to spend time together shopping. Then, you get to spend time together sprucing up your find and restoring it to its former glory. Who knows, it could be a family heirloom one day!
Join an Online Mixology Class
Craft cocktails. Palate-pleasing food pairings. Master mixologists. Skip the crowded bar scene and host your own virtual happy hour.
37. Attend a Performance
Snag some concert tickets, find live music, see a play or check out a comedy club and see what acts are scheduled on Mother's Day. Whether you find a new band cutting their teeth on stage, score tickets to a big concert or take her to see her favorite play for the umpteenth time, live performances are definite Mother's Day activities for the books.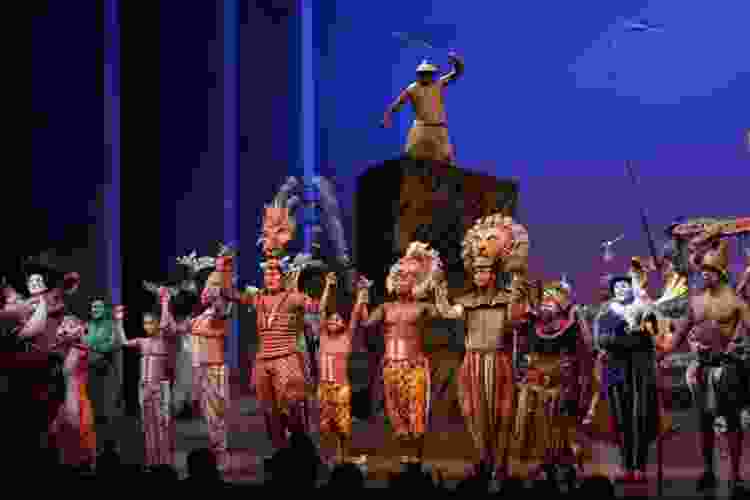 Join 200,000+ Culinary Enthusiasts
Exclusive deals, recipes, cookbooks, and our best tips for home cooks — free and straight to your inbox. PLUS: 500 Rewards Points.
Make Mother's Day Special
Thank your mom for a lifetime of hard work, unwavering support and unconditional love with something heartfelt you can do together as a family. You don't need gifts or a big budget to make Mother's Day special — all you need is some creative thinking and some personal time. With any one of the Mother's Day activities on this list, it will be a truly special occasion she'll always remember.
For even more ideas for fun Mother's Day activities, check out other experiences happening on Cozymeal.