50 Best Gifts for Your Mother-in-Law in 2023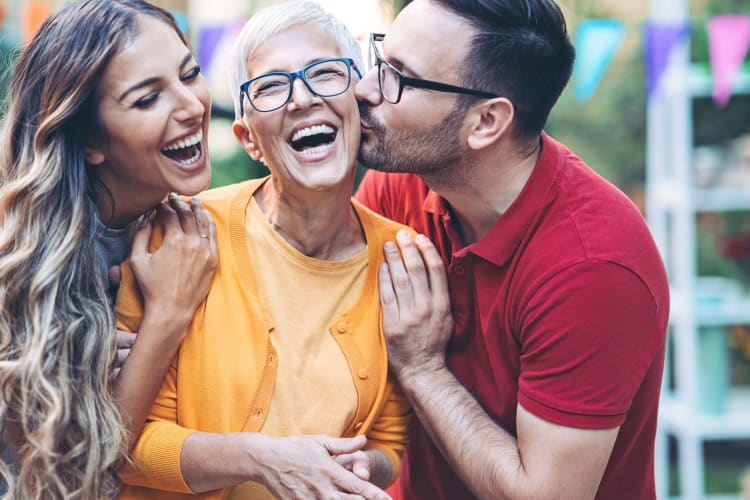 Our editorial team recommends the best products through independent research, selection and careful review. If you make a purchase through one of our affiliate links, we may earn a commission. Prices are subject to change.
Are you searching for a gift for your mother-in-law? Whether it's Christmas, her birthday, an anniversary or some other occasion, picking out the perfect gift for a mother-in-law can be tough. You're probably looking for something that's fun, functional or entertaining, not to mention something she'll actually use. But where to start?
Even if she's someone who has everything and wants for nothing, there are some clues you can use to plan your gift-giving strategy. Is she into wine? Does she love to cook? Is she out on the running trails every weekend or spending the day at the local spa? From foodie gifts and cooking classes to fitness trackers, home décor and sentimental accessories, here are the 50 best gifts for your mother-in-law.
Jump to Section
Book a Gourmet Cooking Class Now
Kick-start your culinary confidence with help from a world-class chef. See what's cooking in your city today.
Foodie Gifts for a Mother-In-Law
1. Cooking Classes
Experience gifts like cooking classes are a unique gift for a mother-in-law who enjoys the culinary arts. She can explore the flavors of the West Coast and beyond with cooking classes in Orange County or delve into her choice of delectable cuisines with cooking classes in NYC. There are even cooking classes in Vancouver or cooking classes in Toronto. Check out more cooking classes near you or even online cooking classes if she likes the comfort of her own kitchen.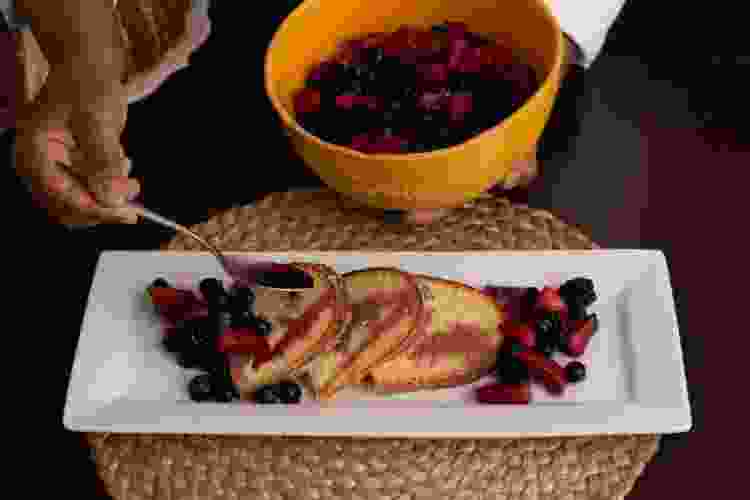 2. Private Chef Experiences
Treat her to a night away from the stove with a private chef experience. Choose from private chefs in Phoenix or private chefs in Minneapolis to book delicious menus featuring her choice of cuisines from around the world. Private chefs near you are ready to do all the prep work, ingredient sourcing, menu planning and even clean-up. All she has to do is invite some friends over and enjoy the experience.
3. Food Tours
Food tours are an excellent gift for a mother-in-law who travels or likes to explore the local area. Experienced guides lead fun and interactive tours along city streets, through colorful food markets and into restaurants, bars and cafés. Tour-takers can sip and sample while learning culinary secrets from chefs, bartenders and bakers. From food tours in Portland to food tours in NYC and other food tours near you, this experience gives her the gift of local lore, architecture, historic attractions and regional cuisine.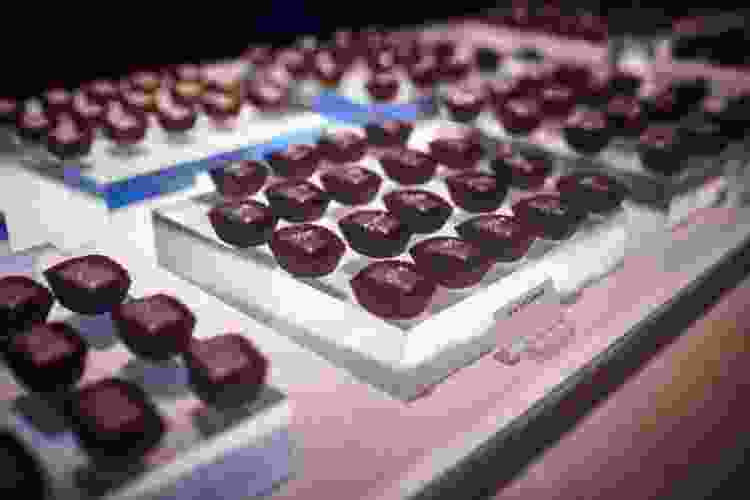 4. Online Beverage Tasting
Online beverage tastings are one of the best gifts under $50 for moms who love their spirits. Virtual wine tastings are an excellent way to learn food pairings, grape varieties and the correct way to pour a glass of wine. If she's always the one mixing the mojitos at celebrations, an online mixology class will make a great gift for your mother-in-law. She can boost her shaking and stirring skills while learning new flavor combinations.
5. Pasta Making Machine
Kitchen gifts are excellent choices for a mother-in-law who likes to create in the kitchen. The Marcato Atlas 150 Pasta Machine has an adjustable dial that allows you to make spaghetti, linguine, lasagna and more. Available in red or a stainless-steel finish, it comes with 12 pasta cutting accessories and a hand crank.
6. Sushi Kit
The Global Grub DIY Sushi Kit has all she needs to make her favorite sushi rolls at home. One of the best sushi making kits on the market, it includes sushi rice, nori, sesame seeds, rice vinegar powder, wasabi powder and a rolling mat as well as cooking instructions, a shopping guide and drink pairing suggestions. There's enough in the kit to make eight rolls with six pieces each.
Price: $31.99
Book a World-Class Private Chef Now
Five-star fine dining from the comfort of home. Find your favorite private chef experience starting at $59/person.
7. Chef's Knives
Every home chef needs a great chef's knife. The Zwilling Pro Slim 7" Chef's Knife is one of the best kitchen knives and an elegant kitchen addition in black or white. Features include an ice-hardened blade, high-carbon stainless steel and a laser-controlled edge. The dual-purpose blade has a broad curve at the front for Western rocking motions and a straight back for Eastern chopping techniques. She'll be chopping potatoes, mincing onions and dicing carrots like a pro.
8. Baking Dish Set
Whether it's casseroles, sides or desserts, the Staub 4-pc Mixed Baking Dish Set makes a beautiful gift for a mother-in-law. This best bakeware set includes a rectangular, oval and square baking dish made of scratch-resistant glass porcelain. It's available in elegant white or cherry red.
9. Glass Teapot
Add an elegant touch to her kitchen countertop with the Zwilling Sorrento Double-Wall Glassware Teapot. Whether she sips green, oolong, black or white tea, she'll love the ease of this teapot. It's made of heat-resistant glass and offers the time-honored technique of tea preparation in a modern vessel. It comes with a teapot warmer and a closed-mesh tea strainer to prevent pieces of leaves, herbs and spices from filtering out into the tea.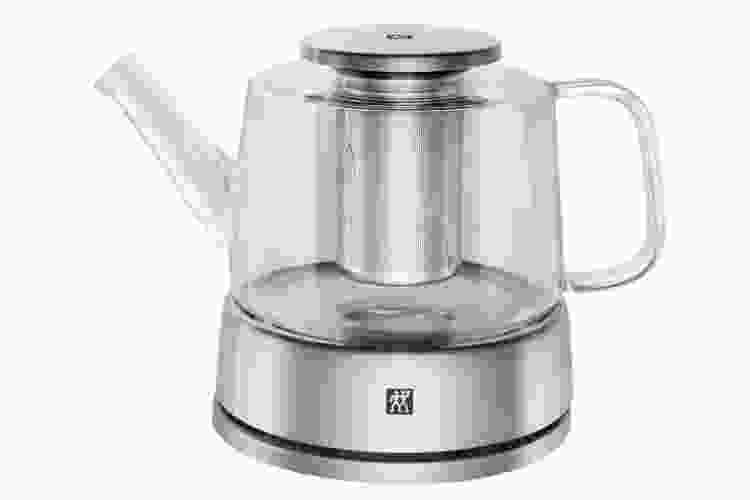 10. Foodie Gift Card
Not sure which mother-in-law gift ideas she'll actually use? Who doesn't love a gift card? Nobody, that's who! Foodie gift cards are available in any amount over $10 and can be used for food tours, culinary classes or wine tastings. They never expire, which makes this one of the best gifts for your mother-in-law.
11. Crème Brûlée Dish
Serve quiches, tarts and crème brûlée in a sweet shape with the Rose Levy Beranbaum Sweetheart Crème Brûlée Dish. Shaped like a heart, it's made of high-fired ceramic with a scratch-free glaze that resists stains, odors and cracking. It goes conveniently from the oven or the broiler to the table and then the dishwasher, making this a useful gift for your mother-in-law.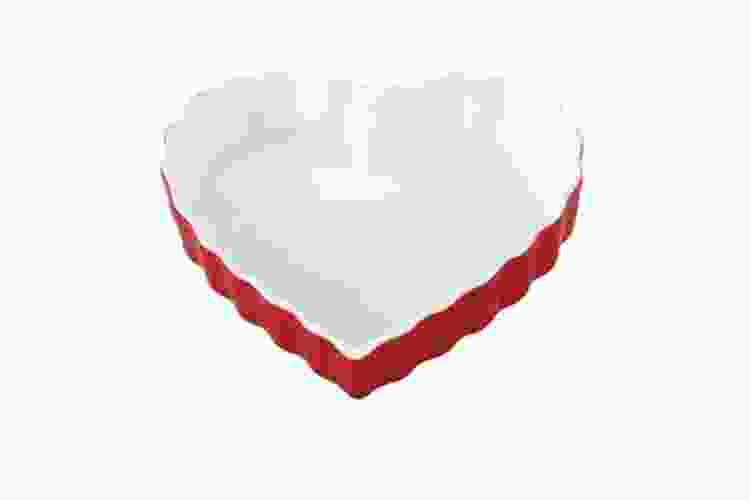 12. Marble Cheeseboard
She can serve brie, Swiss, gouda and cheddar in style with the True Elegance Rectangular Marble Cheeseboard. Classic gray marble makes an elegant presentation surface for anything she's serving whether it's cheese, charcuterie, bread or fruit.
Gift a Local Food Tour Now
The perfect gift for every gastronomist. Discover an abundance of culture and culinary delights with a five-star local guide.
13. Waffle Maker
She'll be the hit of the next brunch bash with the Cuisinart Double Belgian Waffle Maker. It bakes two perfectly fluffy Belgian waffles. Features of this gift for a mother-in-law include extra-deep 1" waffle pockets, a browning control knob and a rotary feature for even baking. The stainless-steel exterior looks great sitting on a countertop.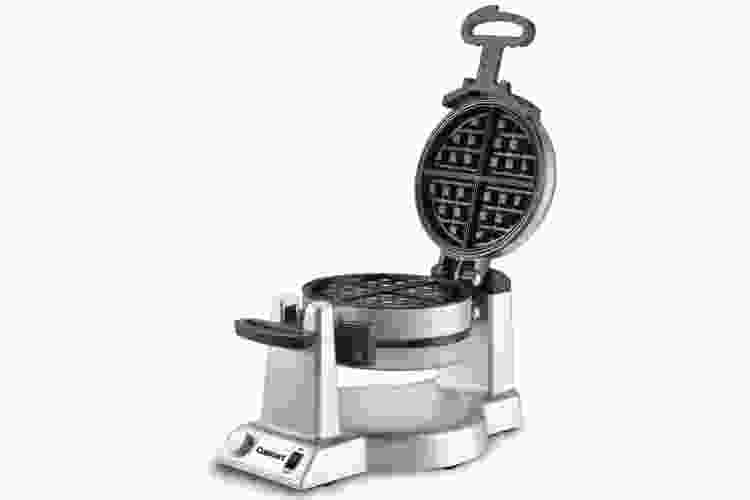 14. Egg Cooker
The Cuisinart 10 Egg Cooker cooks up to 10 eggs in the shell. This handy egg tool lets you choose from soft, medium and hard consistency. There are removable trays for making omelettes and poached eggs. Features include an LED light, an audible alert and a standby mode to prevent overcooking. This is a useful and convenient gift for a mother-in-law who enjoys egg-based recipes, has a large family or is living the keto lifestyle.
15. Cookbook Stand
Every kitchen needs a handy cookbook stand for recipe preparation. This wooden cookbook stand holds hardbacks, paperbacks, tablets and smartphones safely in view and out of the way of flour, eggs, poultry and other food mess.
Birthday Gifts for a Mother-In-Law
16. Yarn Bowls
One of the best birthday gifts for a mother-in-law who knits or crochets is the mixed premium yarn storage bowl set. Made of beautiful turmeric and rosewood, the set includes a small, medium and large bowl for various sizes of yarn skeins. There's a carved-out decorative swirl for the yarn to flow through, which keeps it off the floor.
17. Monogrammed Pillow Cover
Add a unique touch to her sofa, bed or favorite deck chair with a floral monogrammed pillow cover. This lovely gift for a mother-in-law adds a vintage French country look to any home. It's made of soft and durable 100% cotton in an elegant cream color.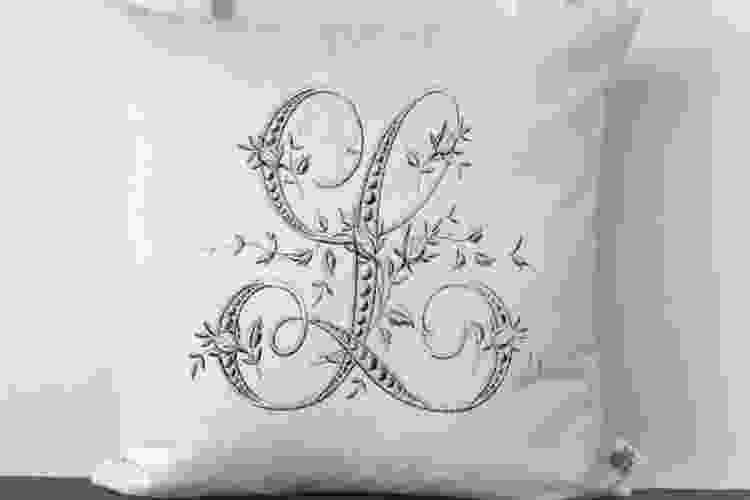 18. Earbuds
Beats flex wireless earbuds make the best mother-in-law gifts for moms who work out, conduct Zoom meetings or enjoy meditative music. Features include a built-in microphone, Bluetooth capability, audio sharing, adjustable ear tip sizes and up to 12 hours of listening time.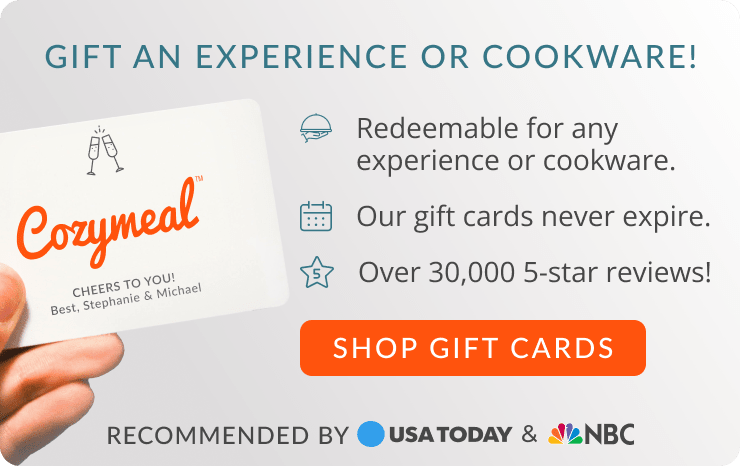 19. Coaster Set
The marble and wood engraved coaster set makes a beautiful addition to her coffee table and countertops (and protects them from condensation and spills). A combination of Italian marble and acacia wood create a perfect square in 4¼x4¼". Whimsical, elegant and rustic patterns are available to suit any personality and décor.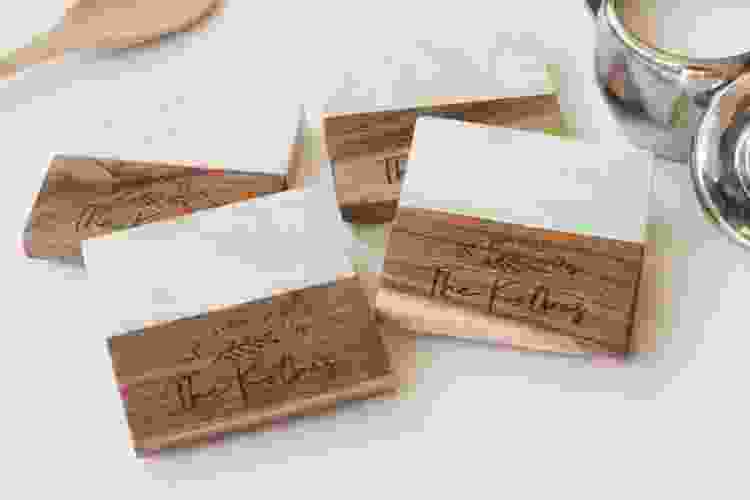 20. Portable Bluetooth Speaker
For moms who need their tunes, the OontZ portable Bluetooth speaker is the perfect birthday gift for a mother-in-law. It offers 14 hours of playtime and is wireless for use at home, at work or outdoors. With several bright colors and patterns, you're sure to find one she'll love.
21. Planter Risers
These cute dog planter risers are a great gift for a mother-in-law who loves flowers, plants and pots of all sorts. They keep the planter off the ground, which allows for better draining. Plus, they're just plain adorable.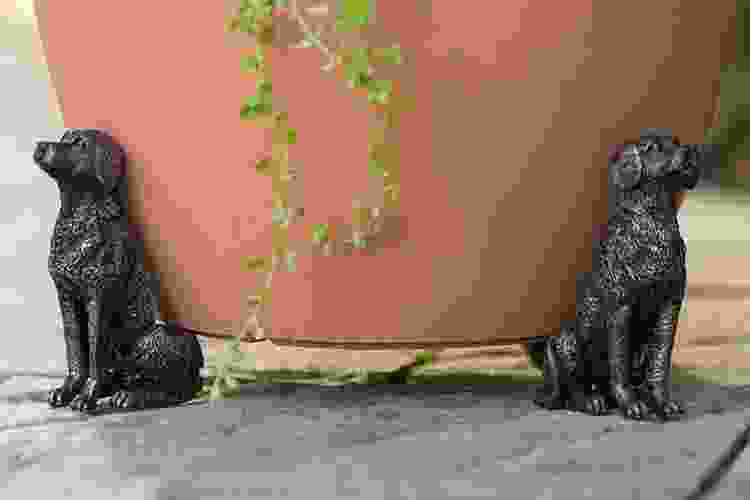 22. Fruit Infuser Water Bottle
If she's always on the go, or just likes staying hydrated, the fruit infuser water bottle makes a terrific gift for a mother-in-law. The removable infuser holds strawberries, lemons, grapefruit slices, herbs, cucumber chunks and more. She'll have refreshing and flavored water without seeds, peelings, leaves and other elements floating about.
Christmas Gifts for a Mother-In-Law
23. An E-reader
One of the best Christmas gifts for a mother-in-law is the Kindle Paperwhite. It has a 6.8" glare-free display and adjustable warm light. She can read at home, at the beach, on a plane, at night or anywhere and anytime she chooses with no problem.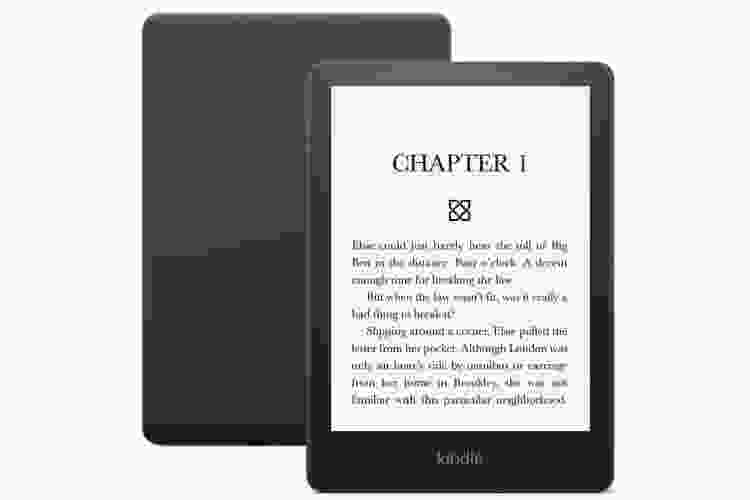 24. Essential Oil Diffuser
The Earnest Living essential oil diffuser is a great gift for a mother-in-law who likes to meditate, increase sleep relaxation, reduce dry air or purify the air. The elegant night light offers different colors and an elegant cut-out flower design with a wood base. Time modes include .5, 1, 2 and 3 hours.
25. Weighted Blanket
Increase quality sleep, relieve stress and stay warm and cozy with a weighted blanket. Your mother-in-law will love this beautiful blanket. One side is fluffy sherpa and the other is silky soft fleece. Ceramic beads are non-toxic, glued into place and covered with extra polyester padding layers for even distribution and no shifting. It's the ultimate in cozy gifts.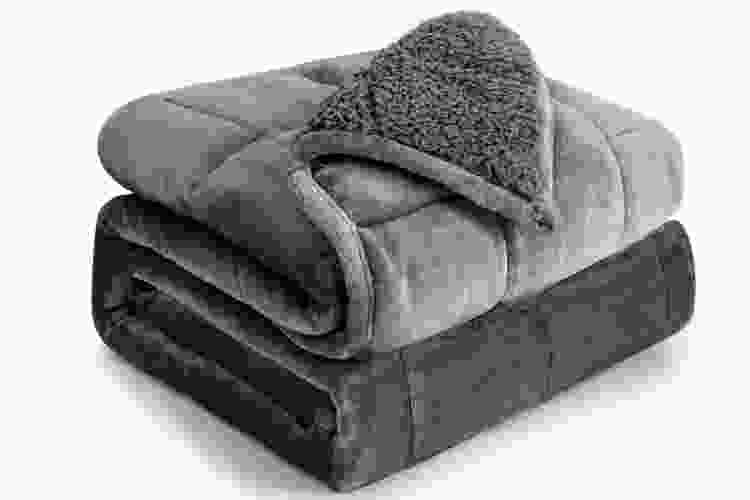 Hungry for the Best Cooking Gifts?
Shop gifts and experiences for food lovers, budding chefs and cocktail connoisseurs.
26. Himalayan Salt Lamp
The Himalayan salt lamp is a thoughtful gift for a mother-in-law. A beautiful amber salt stone and a wooden base create a lovely piece of home décor with the added benefit of therapeutic, relaxing and healing properties. The light output is adjustable if she prefers a simple glow rather than bright light. The soft orange glow will add a lovely touch to her bedroom, living room or office space.
27. Hair Dryer / Volumizer
If mom is a fan of the salon blow-out, she'll adore the Revlon One-Step Volumizer. She'll also thank you for saving her a ton of money. It features the all-in-one task of drying, styling and volumizing. The oval brush provides lift at the roots, smooth body and curled ends.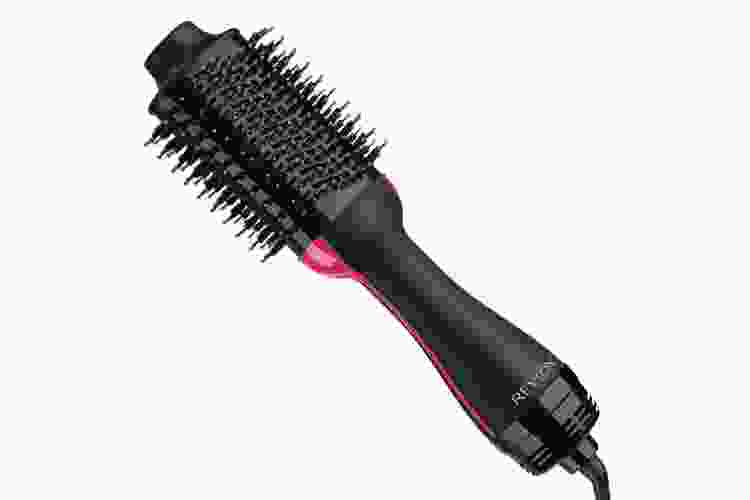 28. Cozy Slippers
Whether it's spa day, reading by the fire, comfort after work or just because, cozy slippers always make a thoughtful gift for a mother-in-law. These Memory Foam fluffy slippers are decorated with faux fur and have the added benefit of an anti-skid PVC sole. Soft plush lining and a supportive cushion keep her feet warm and cozy.
29. Video Doorbell
Looking for useful Christmas gifts for a mother-in-law? The Ring video doorbell provides security and independence, especially if she lives alone. It connects to a mobile device. She'll be able to see and talk to anyone who rings the doorbell before opening the door, making this one of the best peace-of-mind gifts for a mother-in-law.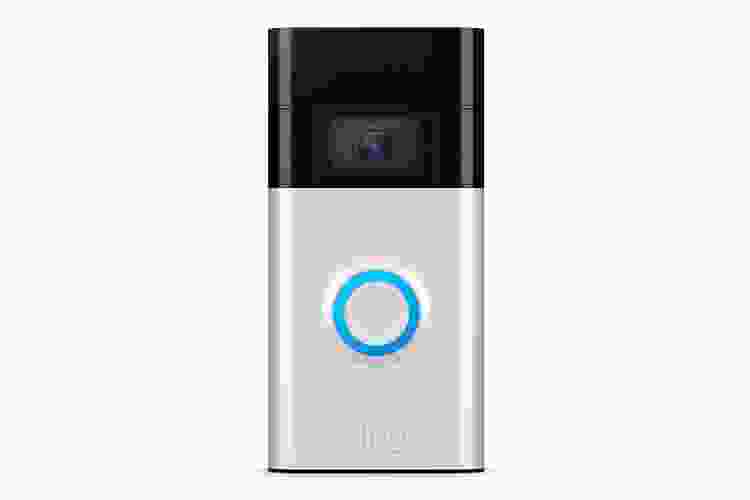 30. Fujifilm Mini Smartphone Printer
The Fujifilm mini smartphone printer makes a unique gift for a mother-in-law who can't stop snapping pics. She can turn those shots of the grandkids, you, your spouse and everything else on her phone into fun prints to frame, stick on the fridge or tape to her desk at work.
31. Monthly Flower Subscription
Indulge her love of flowers, plants and nature with a monthly flower subscription. With the Harry and David plant of the month, she'll receive a monthly gift of a 6" plant. She'll soon have a garden of gardenias, succulents, roses, begonias, poinsettias and daisies. Each plant comes with care instructions.
Price: $129.99 for 3 months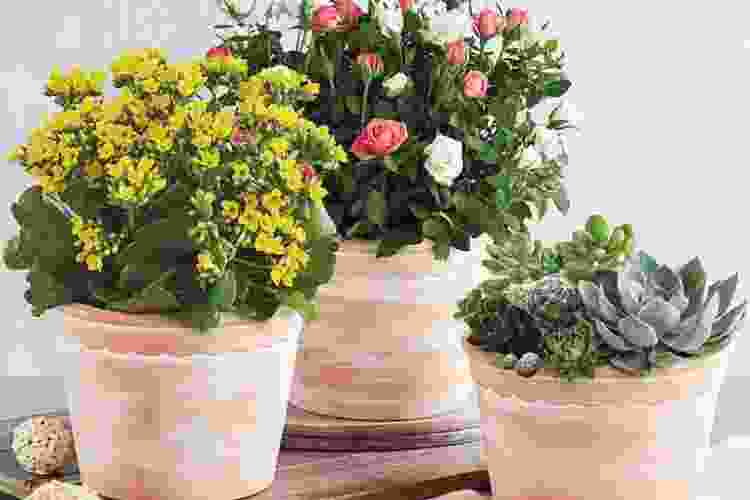 32. Fitness Tracker
The Fitbit Inspire is the perfect gift for a mother-in-law who hits the gym, runs or just wants to track steps and distances and monitor sleep. She can record workouts, walks and bike rides as well as monitor sleep and track resting and active heart rates.
Gift a Virtual Wine Tasting Now
The ultimate gourmet gift for any wine lover on your list. Virtual wine tastings bring a virtual vineyard experience right to you.
Unique Gifts for a Mother-In-Law
33. Handwriting Bracelet
Pick out a favorite word or sentiment to turn into a unique piece of statement jewelry. This custom bracelet, shaped in your own handwriting, will remind her of you every time she wears it.
34. Streaming Subscription
Treat her to a Netflix, Hulu or Disney+ streaming subscription. She can binge all her favorite shows and find new movies to enjoy.
35. Gardening Tool Set and Seat
Does she love to dig in the dirt? This folding gardening seat and detachable tote bag comes with 10 garden tools in a zippered tote that fits easily under the seat. The lightweight aluminum frame makes it easy to carry from spot to spot. Tools can be fitted in outside pockets and include a trowel, transplanter, weeding fork and more.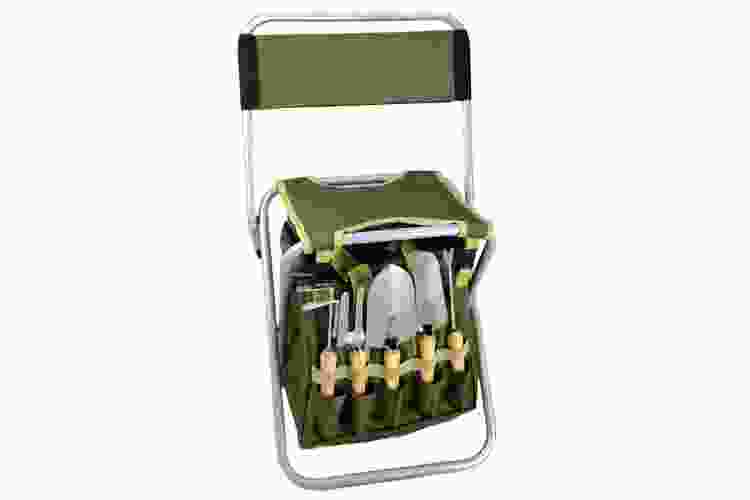 36. Personalized Puzzle
Whether you choose a photo of the grandkids, you and her son/daughter or her favorite pet, a custom puzzle is a great gift for a mother-in-law who enjoys a challenge. Puzzles are available in 300, 500 or 1,000 pieces.
37. Travel Planner
If she's a traveler, a travel journal is a terrific gift for your mother-in-law. There's room to plan and prepare for up to 14 trips. Spiral binding makes it easy to flip and find pages on itineraries, packing lists, budgeting, a world map and more.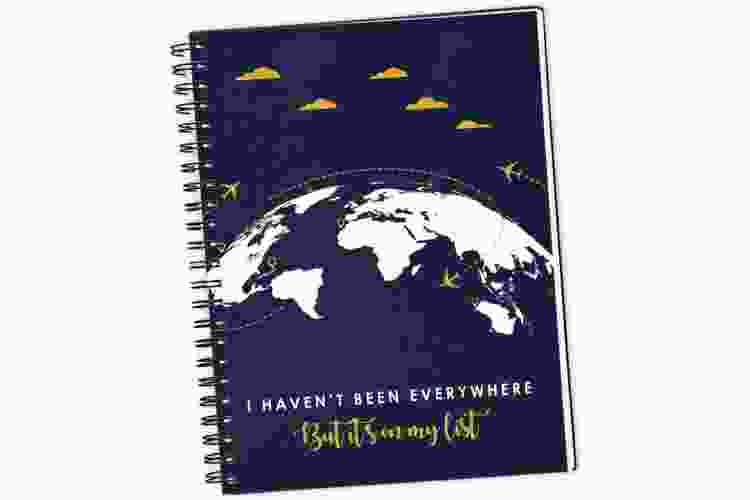 38. Long Distance Lamps
If you don't live near each other, long-distance friendship lamps make a thoughtful gift for your mother-in-law. When one person touches their lamp, the other one will light up, showing that you're being thought of. This is a unique way for her to stay in touch with the grandkids and you when you're miles away.
39. Cell Phone Sanitizer
The PhoneSoap 3 UV cell phone sanitizer disinfects while charging her phone. The UV light kills germs on anything that fits inside the charger, while the USB-A and USB-C charging ports are convenient for almost any phone.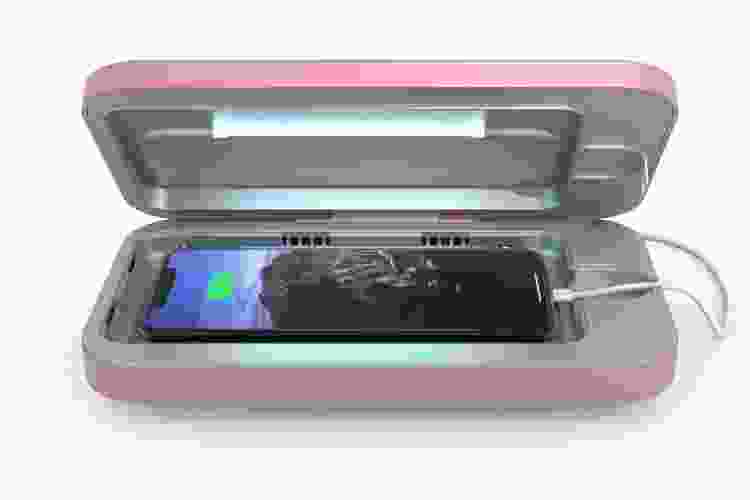 Gift Cookware Loved by Chefs
Shop gourmet gifts for your favorite foodie. Chef-beloved brands. Easy returns. Price matching guaranteed.
40. Family Birthstone Necklace
The delicate leaves on this birthstone necklace are the perfect accessory for any outfit or occasion. Customize it with personalized leaves and a birthstone pendant for each person whether it's her children, grandkids or the whole family.
41. Pet Portrait
Any dog or cat mom will appreciate a custom pet portrait of her favorite four-legged child. Send in a snapshot and choose from a color or black and white drawing to reflect her pet's unique personality.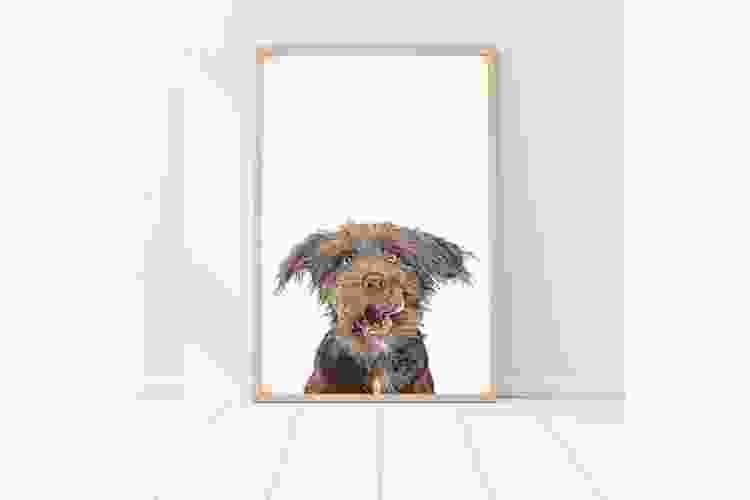 42. 23andMe Genetic Test
The 23andMe genetic test is a unique gift for a mother-in-law who's interested in family and heritage. Along with ancestry and traits, she'll receive health predisposition reports and be able to use a DNA relative finder and automatic family tree builders. It's the perfect gift for the whole family to enjoy and learn from.
43. Espresso Cups
This cute and dainty espresso cup set is a thoughtful gift for a mother-in-law who needs her morning shot of espresso. It's available in a set of six in white, pastel or primary colors. You can also choose a set of different colors for an eclectic look (and so cups don't get mixed up while entertaining).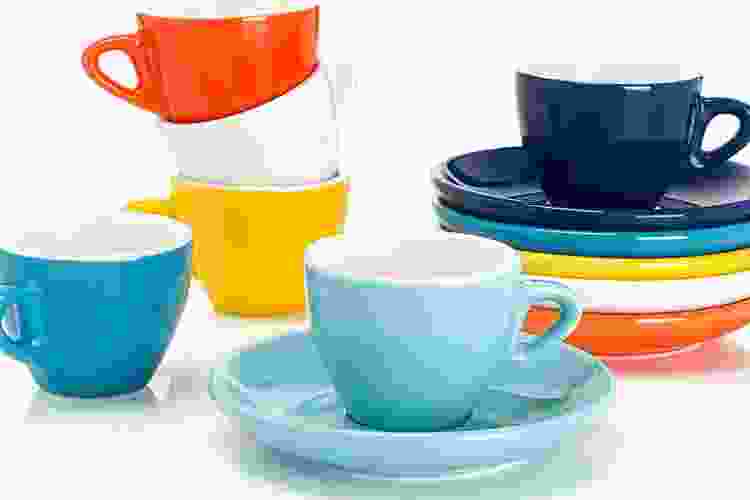 44. Sandproof Beach Towel
Does she spend all her time at the beach? This sandproof Turkish towel is a unique gift for a mother-in-law who enjoys lounging on the sand or planning picnics. Made of 100% natural Turkish cotton, the lightweight fabric easily shakes off sand, dirt and other elements of nature. It folds down thin and compact for travel and even has a hidden zippered pocket to store sunglasses, wallets and more.
45. Paint Set
For an artistic mother-in-law, this acrylic paint set is an excellent choice. It comes with 60 tubes of water-based acrylic colors. She can create portraits, landscapes and other masterpieces.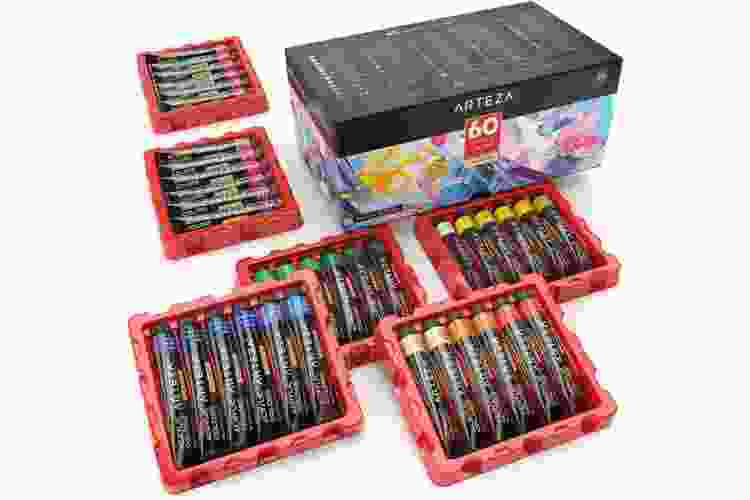 46. Coloring Books
Grown-up coloring books are still a thing. This set of three features mandalas, landscapes, geometric shapes, animals and more. Toss in some colored pencils, markers and crayons for hours of calming and meditative creativity.
47. Scratch-Off Travel Map
A scratch-off travel map is a unique way to share memories and travel stories. At 23x33", it's a lovely statement piece on a wall. She can scratch off the states, countries and regions she's visited.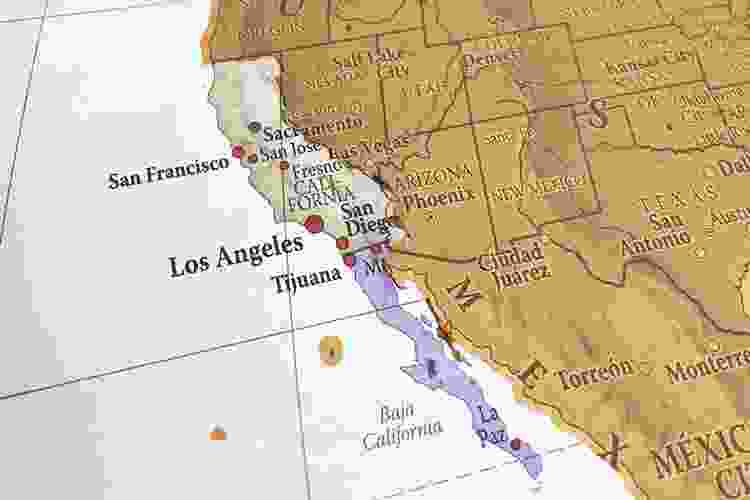 Gift an Online Mixology Experience
Raise a toast to the perfect gift. Enjoy craft cocktails, bartending basics and more taught by five-star mixologists.
Funny Gifts for a Mother-In-Law
48. Prank Gift Box
If she has an incredible sense of humor, she'll appreciate the thought behind this bizarre-appearing present that happens to be one of the funniest gifts under $25 that you'll ever see. The Bathe & Brew prank pack features a quirky combination of coffee maker, shower head and soap dispenser. Don't worry. This isn't the actual gift. It's an empty box that you put your real gift in.
49. Custom Face Pillow
Give her the gift of a smiling face wherever she happens to be. This face pillow can be customized with any face you choose, whether it's yours, her child, a grandchild or even a pet.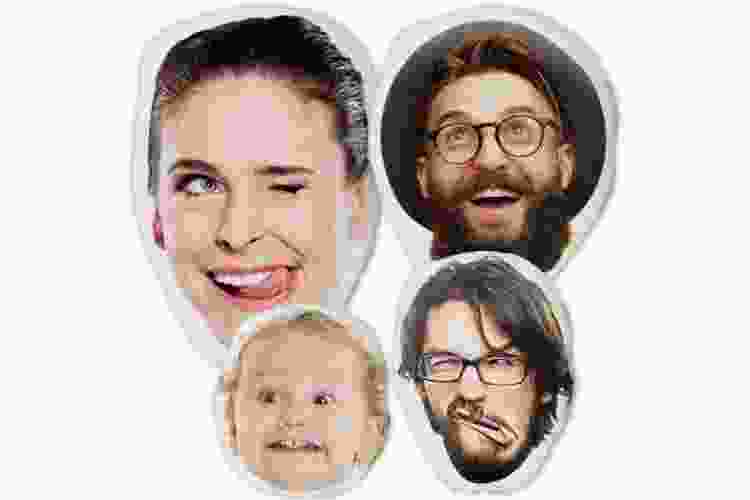 50. Joke Book
Jokesters are always looking for fresh material. The 101 Mom Jokes: Like Dad Jokes, Only Smarter is filled with jokes about wine, messy hair, wifehood, motherhood and more. She might even find some mother-in-law jokes of her own.

Join 200,000+ Culinary Enthusiasts
Exclusive deals, recipes, cookbooks, and our best tips for home cooks — free and straight to your inbox. PLUS: 500 Rewards Points.
We hope you've found the perfect gift idea for your mother-in-law. Don't stress it, and just have fun. This list was designed to cover a wide range of personalities, price ranges and interests so that she's sure to love anything you choose. After all, remember that the best mother-in-law gifts are the ones that come from the heart.
For even more gifts for your mother-in-law, check out other experiences happening on Cozymeal.