Top 13 Best Baking Cookbooks of 2023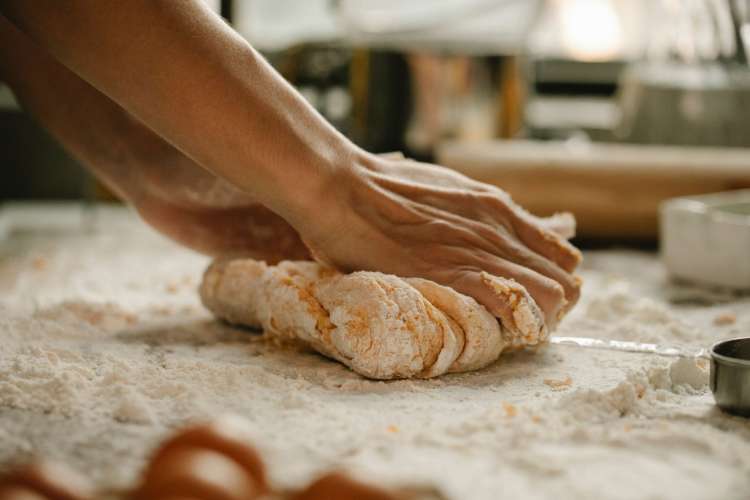 Our editorial team recommends the best products through independent research, selection and careful review. If you make a purchase through one of our affiliate links, we may earn a commission. Prices are subject to change.
Whether you're an all-star chef or a beginner baker, the best baking cookbooks are always extremely handy to have in your kitchen. It's practical to have more than one so that all of your cooking needs are met, which is why we've rounded up a list of some of the best baking cookbooks of the year!
It was challenging to pick just 13, but these are guaranteed to pique your interest with their unique and classic recipes, stellar advice and accompanying stories.
Jump to Section
Gourmet Cooking Classes Near You
Take your culinary skills to new levels with guidance from five-star chefs.
Best Baking Cookbooks of 2022
1. Cookies: The New Classics: A Baking Book
This cookie-oriented baking book is packed with 100 recipes, with chapters organized by flavor to create one of the best baking cookbooks for you to have in your kitchen. (Some of the chapters you'll find, for example, are Boozy, Fruity and Savory.) Jesse Szewczyk's recipes are a combination of classic cookies and fun twists. Many of the recipes can be made easily without any fancy tools like an electric mixer, which bodes well for bakers working with more simple cookware.
A few stand out cookies from Szewczyk's book are the Chewy Blueberry Muffin Sugar Cookies and the Smoked Butter & Chocolate Chunk Cookies, both of which are unique takes on their respective classic recipes. In addition to more distinctive treats, baking advice can be found in every corner, so each reader can be satisfied with their cookie baking game.
Bonus: See more about our favorite types of baking pans and our picks for the best mixing bowls.
Author: Jesse Szewczyk
Pages: 256
Cuisine type: Cookies
Where to buy: Amazon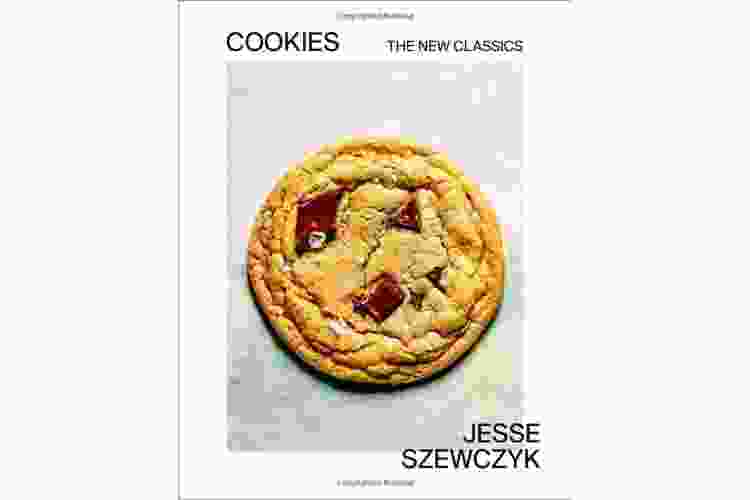 2. Delectable: Sweet & Savory Baking
Not only does this cookbook have the simple, tried-and-true sweet recipes we know and love, but it also contains a myriad of new flavor concoctions for any baker to try. From plum cobbler to cider doughnuts to maple shortbread, there are plenty of yummy treats to try your hand at. Personally, we think the blackberry shortcake looks as good as it sounds and covet this cookbook for that recipe alone.
Claudia Fleming takes it one step further and includes an entire section dedicated to savory baking recipes like tomato crostata and chickpea crackers. These recipes give the best of both worlds, with savory and sweet sharing the pages in one of the best baking cookbooks on the market.
Bonus: Dust off your apron for hands-on baking classes in San Francisco or baking classes in NYC.
Author: Claudia Fleming
Pages: 352
Cuisine type: Pastries, cookies
Where to buy: Amazon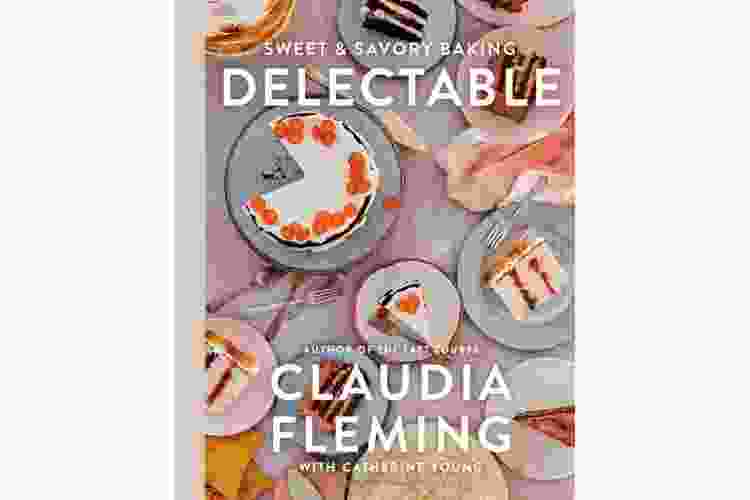 3. Japanese Pâtisserie: Exploring the Beautiful and Delicious Fusion of East Meets West
French pâtisserie involves a lot of precision and care, but the end result is always beautiful to behold. This cookbook features a Japanese fusion with French pâtisserie to create delicious sweet delicacies in the palm of your hand. The addition of some savory recipes makes this one of the best baking cookbooks to be found online.
James Campbell's book utilizes Japanese ingredients like yuzu — frequently paired with lemon to concoct fruity treats — and matcha, a well-known favorite for lattes. Recipes that highlight these are the lemon and yuzu éclairs and matcha Kit Kats, respectively, which are the ideal snack size for those craving something sweet.
Bonus: Explore more sweet and savory fusion flavors with baking class in Philadelphia or baking classes in Atlanta.
Author: James Campbell
Pages: 176
Cuisine type: Japanese, French
Where to buy: Amazon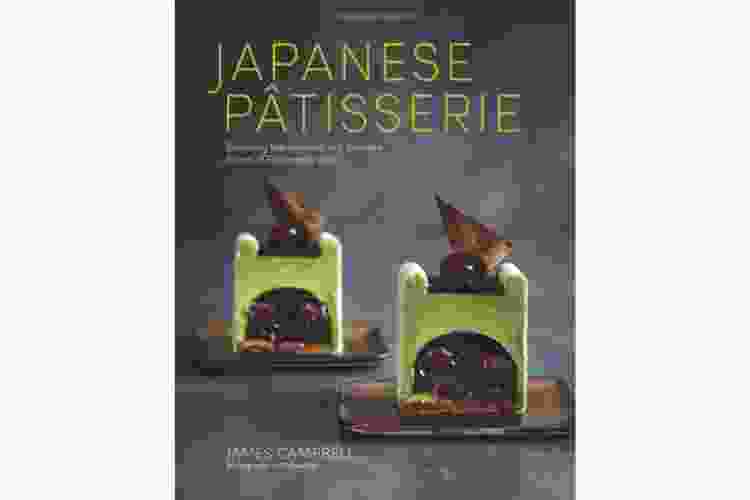 Book an Online Cooking Class Today
Five-star chefs. Step-by-step coaching. Flexible menus. Come see what's cooking in a live online cooking class.
4. Justice of the Pies: Sweet and Savory Pies, Quiches, and Tarts + Inspirational Stories From Exceptional People: A Baking Book
Maya-Camille Broussard's cookbook is comprised of — you guessed it — pie recipes, but that's not all that can be found within its pages. The instructions all come with a story of social justice and equity, providing background for the creations they've inspired. The cookbook itself was made as an homage to Broussard's father, a pie-loving criminal defense attorney, further adding to its purpose — sugary goodness with a side of integrity.
Some of the mouthwatering recipes include a brandied banana butterscotch pie and a dark chocolate cherry crumble, and we can't wait to hear the stories of the heroes that inspired them.
Bonus: Explore our favorite chef-approved pie making tools and the best mixing bowls on the market.
Author: Maya-Camille Broussard
Pages: 256
Cuisine type: Pies
Where to buy: Amazon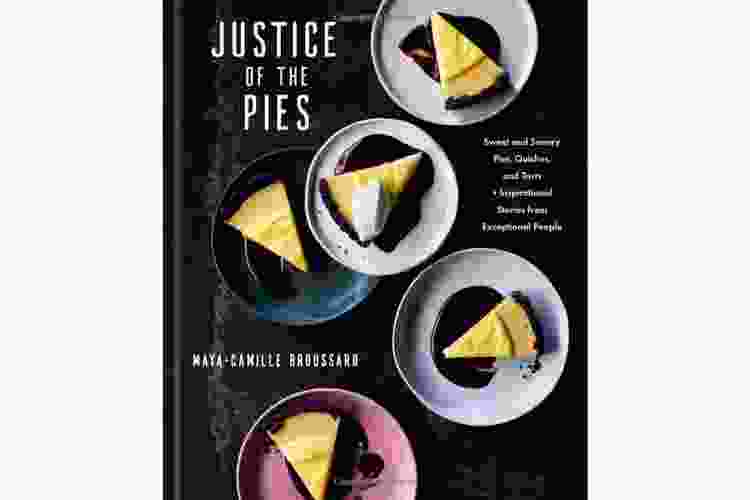 5. Snackable Bakes: 100 Easy-Peasy Recipes for Exceptionally Scrumptious Sweets and Treats
This one makes the list of the best baking cookbooks because of the fact that the recipes are quick, simple and easy — ideal for anyone just starting their baking journey! From plain but delicious recipes such as Rice Krispie Treats to embellished indulgences like devil's food cake topped with marshmallow frosting, all of them are meant to create the perfect snack-sized food. Jessie Sheehan's cookbook is great for those wishing to avoid trips to the store for that one missing ingredient, and all of the recipes take a minimal amount of time to complete.
Bonus: Refine your sweet tooth with baking classes in Baltimore or baking classes in Seattle.
Author: Jessie Sheehan
Pages: 240
Cuisine type: Desserts
Where to buy: Amazon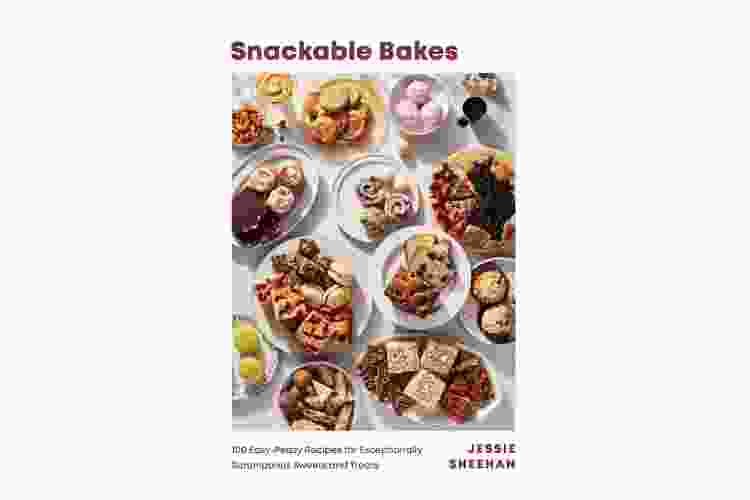 6. A Good Day to Bake: Simple Baking Recipes for Every Mood
Another book meant to emphasize simplicity in addition to mindfulness, this one was created by a former contestant of The Great British Bake Off. Containing both sweet and savory recipes, Benjamina Ebuehi's down-to-earth attitude shines in this cookbook as a reminder that food brings us together.
Some noteworthy chapters include "Herbs & Tea" and "Spice Cupboard," but don't worry; you'll find your fruits and vegetables within these pages as well. Like the title suggests, every day is a good day to bake with this book in your kitchen.
Bonus: Brighten your baking mood even more with baking classes in Boston or baking classes in Houston.
Author: Benjamina Ebuehi
Pages: 192
Cuisine type: British, cakes
Where to buy: Amazon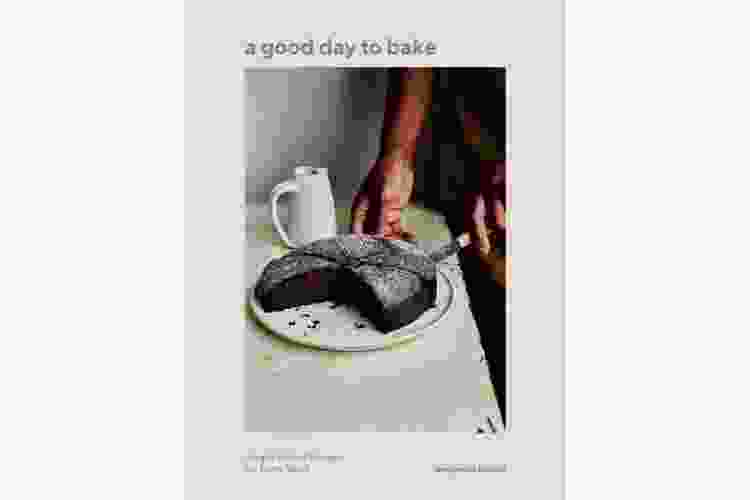 7. Black Girl Baking: Wholesome Recipes Inspired by a Soulful Upbringing
Jerrelle Guy's cookbook centers on good comfort food bringing the world together, and the message rings true with recipes like orange peel pound cake and honey wheat cinnamon raisin bread. What makes this among the best baking cookbooks is the fact that each recipe is filled with the love and comfort of Guy's story, immersing the reader in the baking process through sensory association.
This baking book is not only a relaxing read, it also produces baked goods that are bound to trigger your own comforting food memories. Additionally, there are vegan alternatives and natural ingredients for the recipes to make them enjoyable for everyone.
Bonus: Add even more soul to your cooking with baking classes in Boulder or baking classes in Chicago.
Author: Jerrelle Guy
Pages: 208
Cuisine type: Soul food
Where to buy: Amazon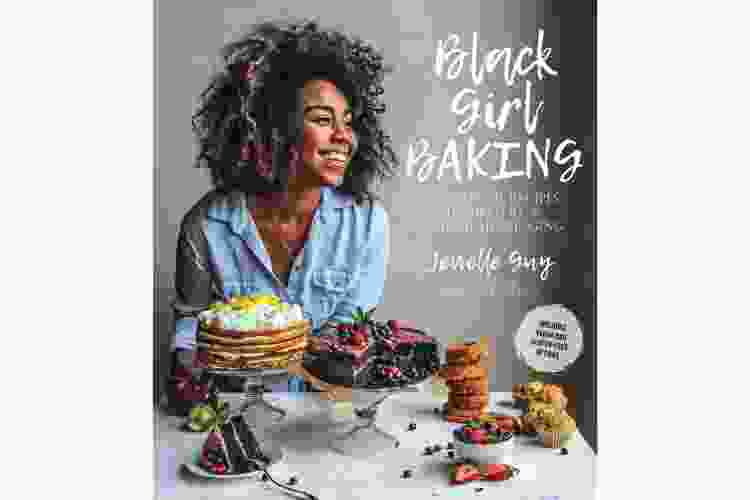 Shop Chef-Approved Cookware
Beloved brands. Easy returns. Price-match guarantee. Kick your kitchen confidence up a notch with cookware loved by chefs.
8. Baking Imperfect: Crush, Whip and Spread It Like Nobody's Watching
If you're someone who struggles to make your cooking and baking match the pictures, the title of this baking book should immediately appeal to you. Lottie Bedlow's cookbook centers on finding determination and joy even when mishaps happen. This alone makes it one of the best baking cookbooks out there because there isn't an emphasis on making your bakes absolutely perfect. Trial and error are a normal part of the baking process, so it's refreshing to see a cookbook that centers on that idea.
The recipes range from easy beginner to elaborate master, so there's something in here for everyone at any baking level. One sweet treat that stands out is the gingerbread whoopie pie with pineapple and spiced rum. Talk about quite the flavor combination!
Bonus: Step up your home baking with the best cookie tools and best bakeware sets.
Author: Lottie Bedlow
Pages: 224
Cuisine type: Cookies, puddings, pastries
Where to buy: Amazon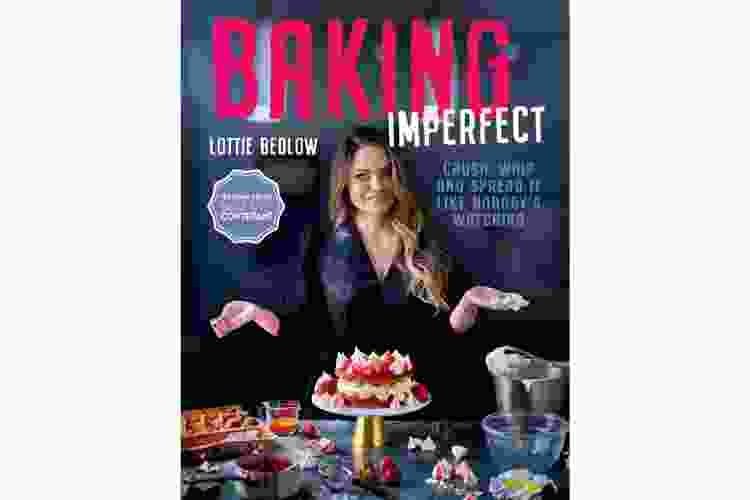 9. The Essential Book of Vegan Bakes: Irresistible Plant-Based Cakes and Treats
Baking can involve the use of a lot of animal products and not offer many alternatives, making it difficult to find vegan-friendly recipes. However, Holly Jade has brought forth a multitude of plant-based baked goods that are delicious and perfect for everybody! Jade includes baking tips with every recipe for those unfamiliar with or new to using vegan ingredients like aquafaba or coconut cream, making it one of the best vegan baking cookbooks to have on your shelf.
A couple of the stand-out recipes are the strawberry cheesecake, the black forest cupcakes and the melt-in-your-mouth chocolate mousse. The pictures alone are mouthwatering, so we can only imagine how scrumptious the real thing tastes.
Bonus: Indulge your cravings with baking classes in Dallas or baking classes in Toronto.
Author: Holly Jade
Pages: 224
Cuisine type: Cake, cookies, pastries
Where to buy: Amazon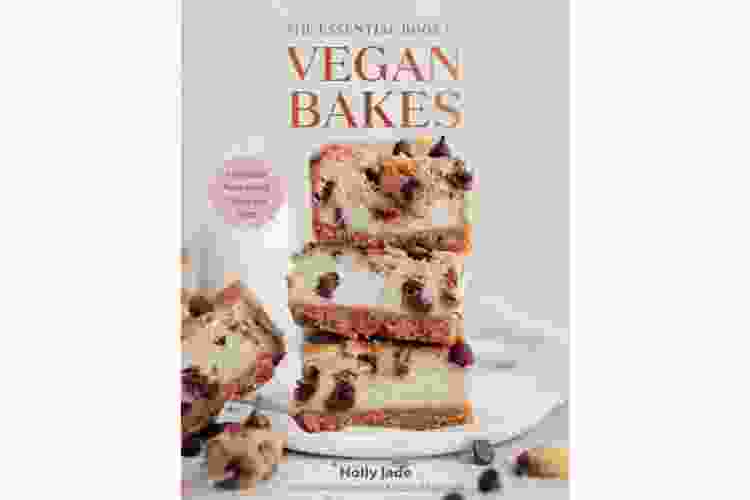 10. Alternative Baker: Reinventing Dessert With Gluten-Free Grains and Flours
Another struggle you could have while baking is finding gluten-free sweet treats, as many recipes call for flour and other gluten-heavy ingredients. Look no further than Alanna Taylor-Tobin's cookbook, which earns a spot amongst the best baking cookbooks for its total devotion to recipes that are completely gluten-free!
This baking tome introduces bakers to the wide array of flavors alternative ingredients have to offer, and the best part is they can be enjoyed by anyone. From crunchy fruit pie crusts to softer-than-a-cloud cookies, these recipes will leave you reaching for this cookbook time and time again.
Bonus: Perfect your kitchen craft even further with baking classes in Indiannapolis or baking classes in Las Vegas.
Author: Alanna Taylor-Tobin
Pages: 272
Cuisine type: Cookies, pastries, pies
Where to buy: Amazon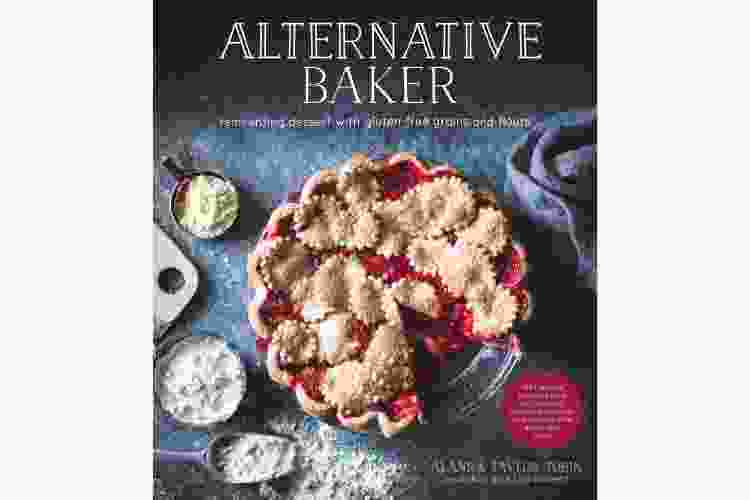 Book a Gourmet Cooking Class Now
Kick-start your culinary confidence with help from a world-class chef. See what's cooking in your city today.
11. BAKE: My Best Ever Recipes for the Classics
Filled with a variety of desserts and baked goods, BAKE blends Paul Hollywood's experience and expertise to make one of the best baking cookbooks by far. There are recipes both sweet and savory, and The Great British Bake Off judge provides his own tips and advice throughout the book. In addition to informative pictures showcasing the steps of each bake, many of the recipes in these pages have also been featured on The Great British Bake Off, so you can even go watch how some of them are made!
Bonus: Learn to make Hollywood-tier treats with baking classes in Edmonton or baking classes in Los Angeles.
Author: Paul Hollywood
Pages: 304
Cuisine type: Cakes, biscuits, pastries
Where to buy: Amazon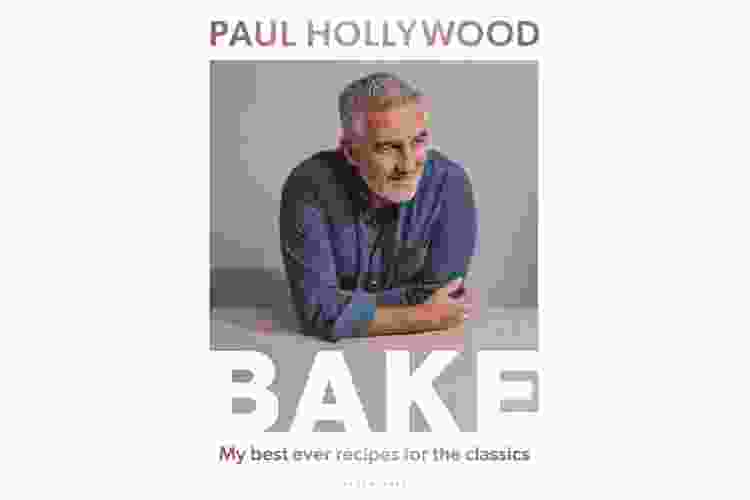 12. The King Arthur Baking School: Lessons and Recipes for Every Baker
The instructions in this baking book are crystal clear, written by those who have taught baking themselves — making it read similar to a textbook! With informative pictures to accompany, it's no wonder this one has made it onto the list of the year's best baking cookbooks.
Pastries, pies, cookies and cakes can all be found in this baking book, but the bread recipes are especially notable. The photos are mouthwatering, but the recipes themselves seem simple to read and understand, making a difficult baked good easy to create for anybody.
Bonus: Refine your cookware collection with the best Dutch ovens for bread and the best bread making tools for your kitchen.
Author: King Arthur Baking Company
Pages: 416
Cuisine type: Breads, pastries, pies
Where to buy: Amazon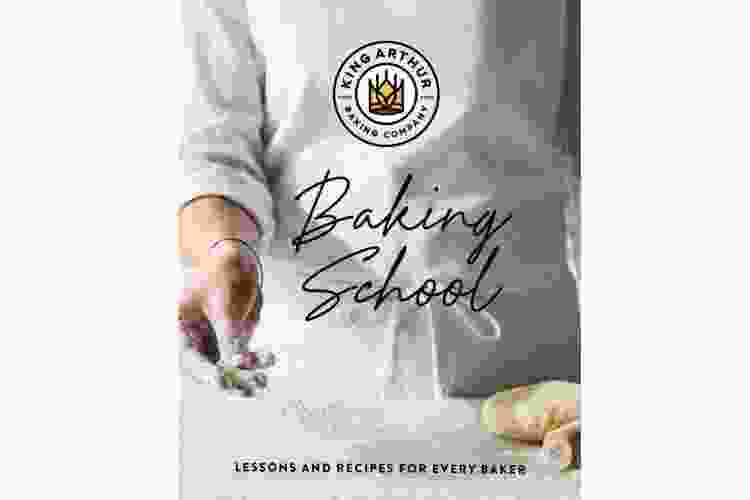 13. Wicked Good Dump Cakes: Insanely Delicious, Quick, and Easy Dump Cake Recipes
We see various recipes for dump cakes constantly on social media, and each one looks delicious yet easy to make. Louise Davidson's book is completely centered around this sweet treat. It's not surprising that hers is among the best baking cookbooks on the market, since dump cakes have risen in popularity drastically in the last few years.
Some of the recipe categories are "chocolatey," "fun" and "fruity." On that note, we're particularly drawn to the chocolate cherry dump cake, which promises to give the best of both flavor worlds.
Bonus: Discover the recipes behind more of your favorite desserts with baking classes in Minneapolis or baking classes in Tampa.
Author: Louise Davidson
Pages: 112
Cuisine type: Cakes
Where to buy: Amazon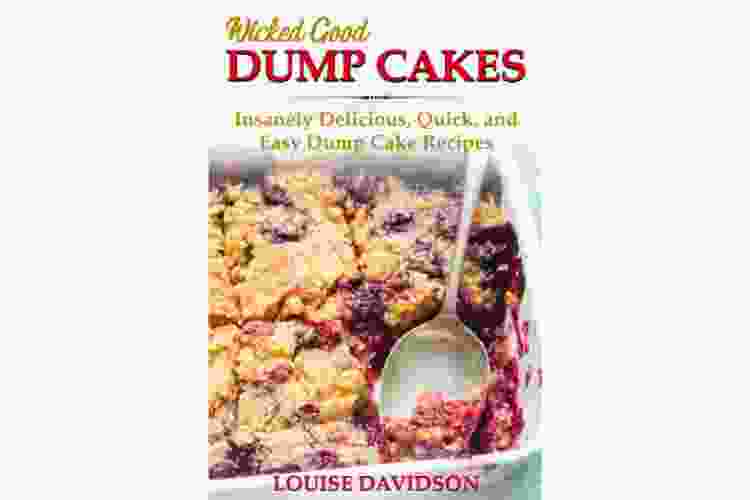 Best Baking Cookbooks: Honorable Mentions
Two honorable mentions for our best baking cookbook list include The No-Fuss Bread Machine Cookbook by Michelle Anderson — a baking book centered around bread and the trials and tribulations that accompany it — and The Baking Bible by Rose Levy Beranbaum, which has a multitude of recipes for every baked good.

Join 200,000+ Culinary Enthusiasts
Exclusive deals, recipes, cookbooks, and our best tips for home cooks — free and straight to your inbox. PLUS: 500 Rewards Points.
Baking can be a tricky skill to master, but these are some of the best baking cookbooks for beginners and experts alike. Their mouthwatering pictures and easy-to-follow recipes will leave you making plenty of tasty baked goods for everyone — or just for yourself, if you prefer.
For even more fun ways to explore your favorite foods, check out other experiences happening on Cozymeal.