15 Best Vegan Cookbooks of 2023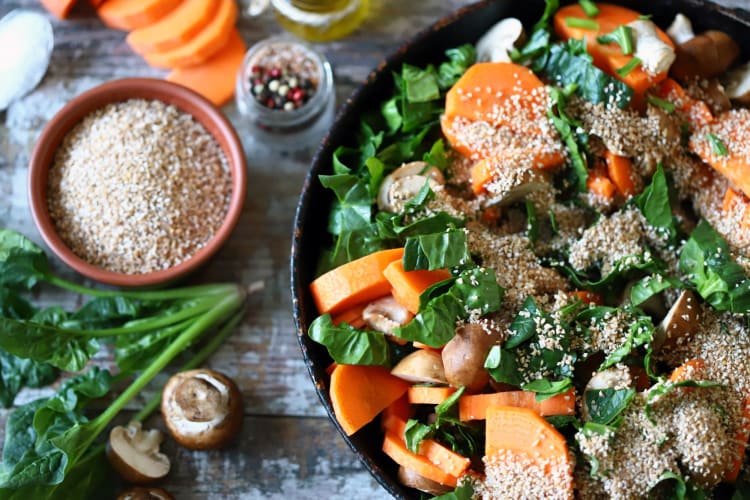 Our editorial team recommends the best products through independent research, selection and careful review. If you make a purchase through one of our affiliate links, we may earn a commission. Prices are subject to change.
In an increasingly plant-based culture, the best vegan cookbooks are an invaluable kitchen asset. Many people today seek vegan and vegetarian recipes for ethical, environmental or health-conscious reasons, but you don't have to sacrifice flavor to enjoy healthy, wholesome and planet-friendly foods.
Do you want to add more plant-based foods to your diet? Are you an experienced vegan hoping to revitalize your weekly menu? No matter what you're cooking up this week, the best vegan cookbooks will inspire your culinary imagination and open your mind to a world of flavor. From tiramisu to kimchi stew and beyond, these are our picks for the best vegan cookbooks of the year!
Book a Gourmet Cooking Class Now
Kick-start your culinary confidence with help from a world-class chef. See what's cooking in your city today.
1. Vegan Savvy: The Expert's Guide to Nutrition on a Plant-based Diet
How do vegans get enough protein? If you've ever found yourself asking this question, Vegan Savvy is the healthy vegan cookbook for you. Contrary to popular belief, a vegan diet isn't always a healthy diet. After all, potato chips, candies, cookies and faux meats are often vegan!
Vegan Savvy explores the science behind vegan dieting and nutrition, complete with easy, healthy recipes created by award-winning nutritionist Azmina Govindji. For those interested in eating cleaner, changing their weight or improving their health, this is one of the best vegan cookbooks you'll ever purchase. The book focuses on creating delicious food that nourishes your body and provides all the essential protein, vitamins, minerals and more.
Bonus: For a hands-on approach to plant-based cuisine, check out vegan cooking classes in NYC or vegan cooking classes in New Orleans.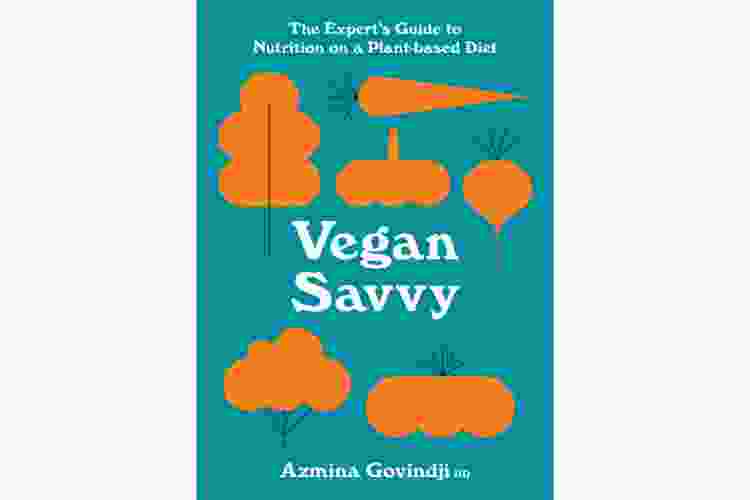 2. Cooking From the Spirit: Easy, Delicious and Joyful Plant-based Inspirations
If you've ever wished you could find Tabitha Brown's recipes in the best vegan cookbooks, look no further than this book written by the incredible woman herself! Tabitha Brown, the author of Cooking From the Spirit, first rose to internet fame when she started posting videos of her delicious and simple vegan recipes. She is well-known and beloved for her humorous and motivating attitude and her ability to inject love, sass and soul into every recipe.
Cooking From the Spirit is one of the best vegan cookbooks, filled with encouraging and easy recipes for beginners and seasoned vegans alike. From crab-less cakes to maple cinnamon yams, every recipe is simple, quick and approved by even the pickiest eaters. Tabitha Brown inspires people to take control of their nutrition, explore new foods and trust their instincts in the kitchen.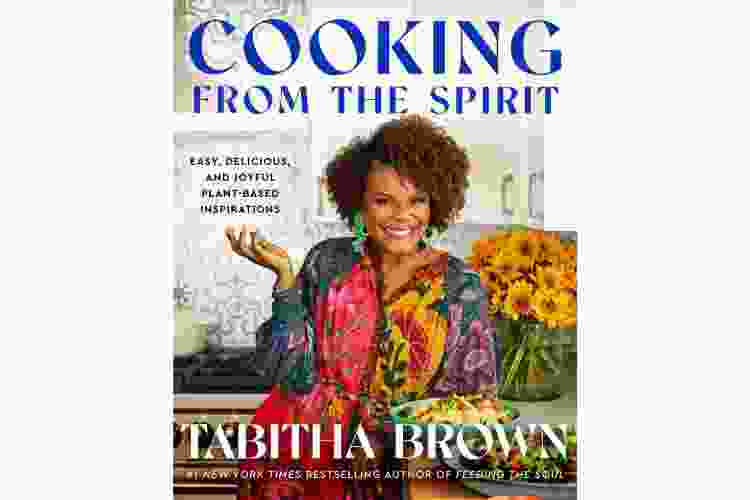 3. Provecho: 100 Vegan Mexican Recipes to Celebrate Culture and Community
Provecho is the go-to vegan cookbook for authentic, family-style Mexican food. Many traditional Mexican dishes focus on animal-based ingredients, but you can still engage with Latin American cultural foods while on a plant-based diet. Without sacrificing any flavor, Edgar Castrejón successfully adapts his family favorites to be meat, egg and dairy-free in one of the best vegan cookbooks of all time.
Organized by portion size and traditional mealtimes, Castrejón's recipes feature ingredients that are accessible and affordable, and most can be made in less than half an hour. Some delicious examples from this best vegan cookbook include lentil-cauliflower empanadas, oatmilk horchata and vegan queso fundido. Many of the recipes in Provecho also come with heart-warming family stories that make each dish feel special.
Bonus: Dive deeper into the heart of meat-free cuisine with vegan cooking classes in Austin or vegan cooking classes in Baltimore.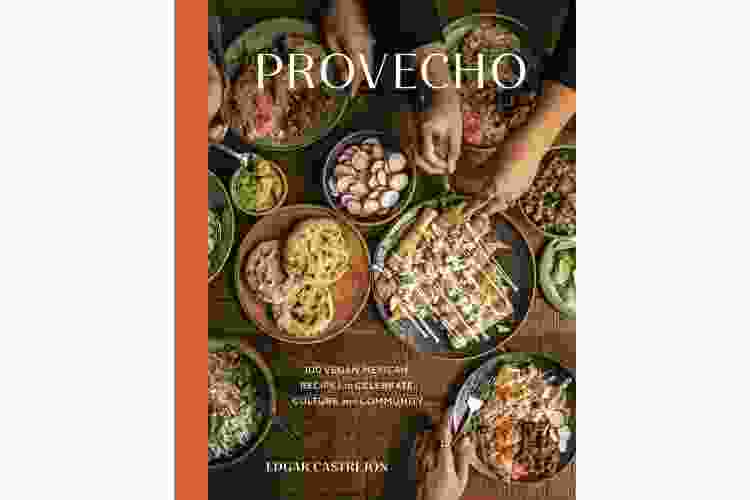 Shop Like a Chef in the Cozymeal Shop
Update your kitchen with top-rated cookware. Beloved brands, easy returns and guaranteed price-matching.
4. The Plant-Based Diet for Beginners: 75 Delicious, Healthy Whole-Food Recipes
Curious about going vegan but unsure where to start? If there's one thing that makes this one of the best vegan cookbooks, it's that none of the recipes require you to go to a specialty food store. To help you get started, this all-encompassing cookbook even includes a handy shopping list and tips for ordering vegan food when dining out.
The Plant-Based Diet for Beginners is dedicated to showing you healthy and easy recipes with accessible, simple ingredients. Some tasty recipe examples include Southwest sweet potatoes, whole wheat blueberry muffins and jalapeño-lime guacamole. The Plant-Based Diet for Beginners is the best vegan cookbook for newcomers, but you'll find yourself returning to these recipes for many years to come.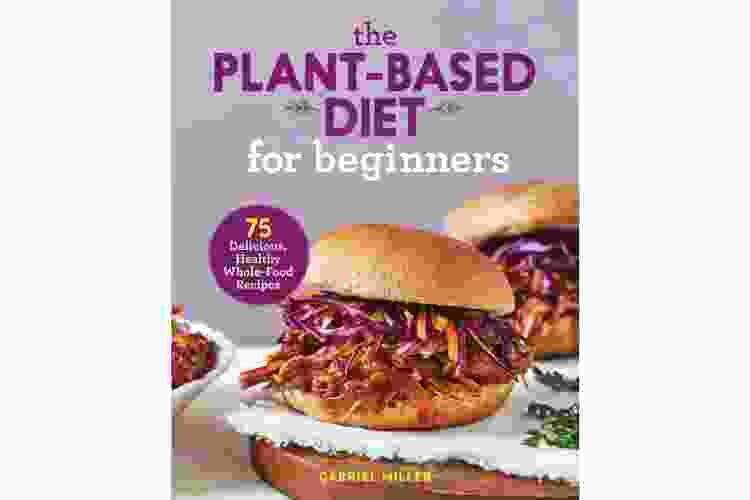 5. Chinese Homestyle: Everyday Plant-Based Recipes for Takeout, Dim Sum, Noodles and More
Maggie Zhu is well-known in the culinary world for her popular online blog, Omnivore's Cookbook. Selecting some of her best personal recipes and favorite dishes from her upbringing in North China, Zhu created Chinese Homestyle, one of the best vegan cookbooks featuring vegan versions of everyday Chinese meals.
Chinese Homestyle contains a wide range of recipes, from familiar takeout classics to salads, soups and desserts — all plant-based and all delicious. Zhu's recipes are also easy to make in Western kitchens, with no wok or bamboo strainer necessary. If you can't get enough Chinese dishes like orange cauliflower and egg-less drop soup, this is the best vegan cookbook for you.
Bonus: Explore more vegan twists on classic cuisine with vegan cooking classes in Boston or vegan cooking classes in Ottawa.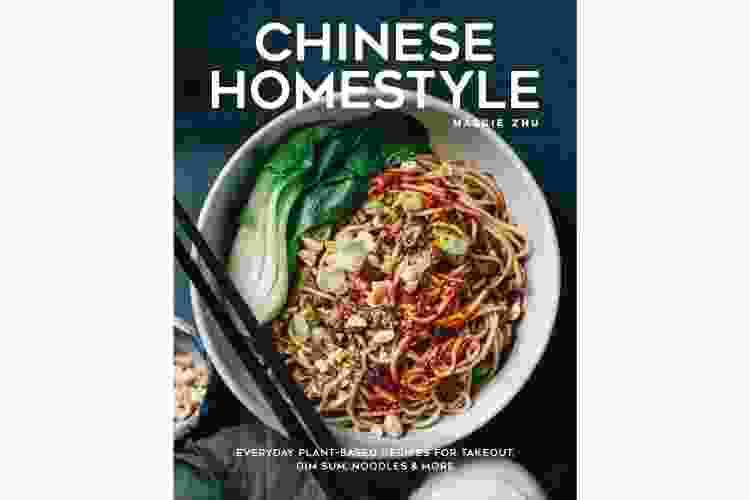 6. Chloe's Vegan Desserts: More than 100 Exciting New Recipes for Cookies and Pies, Tarts and Cobblers, Cupcakes and Cakes — and More!
Vegan baking is notoriously tricky, but Chloe Coscarelli walks you through how to make delightfully fluffy and scrumptious treats sans eggs and dairy. Chloe's Vegan Desserts is one of the best vegan cookbooks for beginners and people with a sweet tooth.
One of the best vegan baking cookbooks of all time, Chloe's Vegan Desserts features recipes for everything from tiramisu pancakes to pumpkin whoopie pies and animal-free animal crackers. Most of the best vegan recipe books are rather health-conscious, but with Chloe's Vegan Desserts, you can still treat yourself to sweets on a plant-based diet. Plus, when you're baking from the best vegan cookbooks, it's always safe to lick the spoon!
Book an Online Cooking Class Today
Five-star chefs. Step-by-step coaching. Flexible menus. Come see what's cooking in a live online cooking class.
7. The Korean Vegan: Reflections and Recipes from Omma's Kitchen
Korean vegan food may sound like a contradiction to some people. Barbecue, fish sauce, eggs and grilled meats are common staples of Korean cuisine, but Joanne Lee Molinaro shows that many popular dishes can easily be adapted to suit a plant-based diet. One of the best vegan cookbooks on the market, The Korean Vegan offers a deep dive into Molinaro's favorite savory and sweet Korean classics.
In The Korean Vegan, you'll find delicious recipes for gamja guk (potato soup), jjajangmyeon (black bean noodles), kimchi stew and more. This is one of the best vegan cookbooks for people curious about Korean cuisine, and each recipe comes with easy-to-follow instructions, gorgeous photos and cultural information about the dish.
Bonus: Explore more unforgettable vegan fare with vegan cooking classes in Chicago or vegan cooking classes in Fort Lauderdale.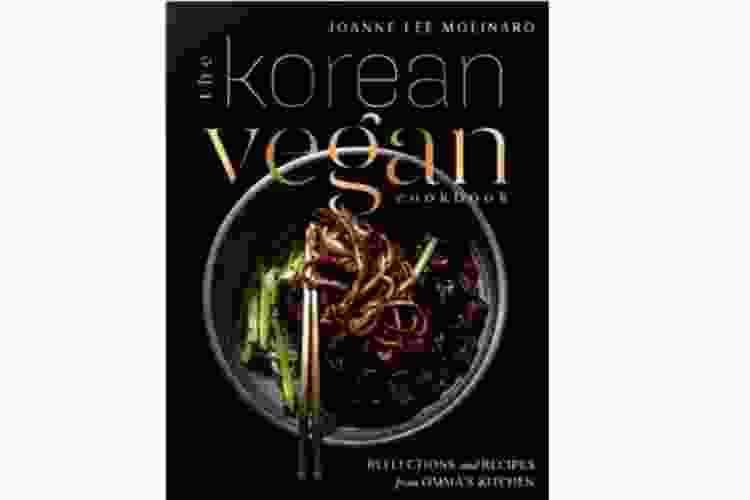 8. Be More Vegan: The Young Person's Guide to Going (a Bit More) Plant-based!
You don't have to commit to all-or-nothing when starting a plant-based lifestyle. Even making small choices can benefit your health and the environment. Be More Vegan is all about discovering tasty plant-based recipes that suit your unique lifestyle, taste buds and budget.
Be More Vegan is one of the best vegan cookbooks for young people going off to college or moving out on their own for the first time. The best vegan cookbook for beginners, Be More Vegan is filled with information about the vegan lifestyle and its benefits. This is one of the best vegan cookbooks to find incredibly easy and affordable vegan recipes to add to your weekly dinner rotation. In addition to providing great recipes, author Niki Webster also lays out the facts about how vegan diets improve health, animal welfare and the environment.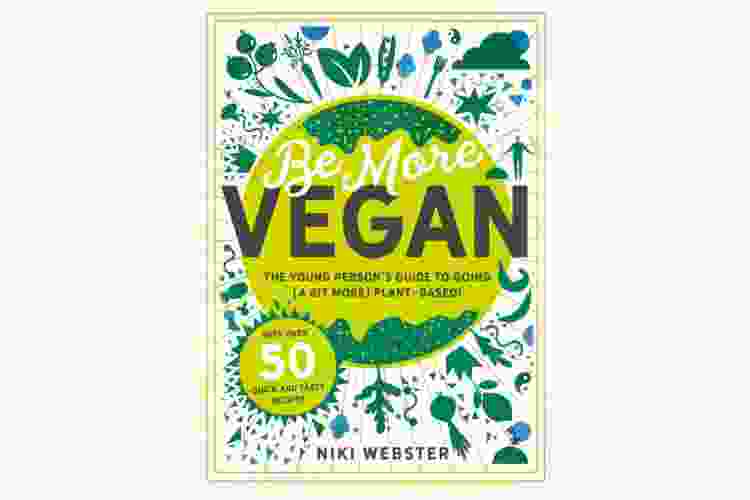 9. One Pot Vegan: 80 Quick, Easy and Delicious Plant-based Recipes From the Creators of SO VEGAN
One-pot meals are a weeknight dinner staple, and they're even easier to cook when no raw meat is involved. One Pot Vegan is the best vegan cookbook for admittedly lazy cooks, busy families and budget-savvy meal-planners. It's also an easy vegan cookbook for beginners who want to make plant-based grocery shopping and cooking as simple as possible.
Each recipe is designed to be cooked in one pot, pan or tray, resulting in wholesome, filling and well-rounded meals with minimal dirty dishes required. This is one of the best vegan cookbooks for comfort foods like Mediterranean orzo, one-tray fajitas and pearl barley chili. With over 80 simple recipes in this easy vegan cookbook, you'll feel excited to cook on one-pot night.
Bonus: Let a world-class chef show you the ropes in vegan cooking classes in Los Angeles or vegan cooking classes in Miami.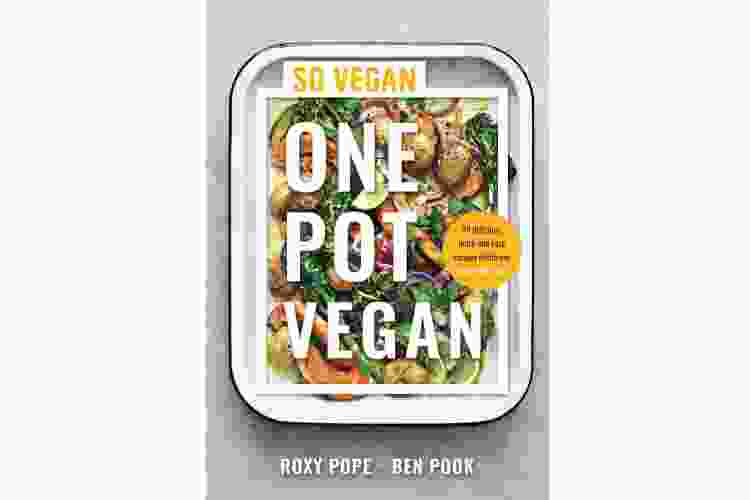 Gourmet Cooking Classes Near You
Take your culinary skills to new levels with guidance from five-star chefs.
10. The Modern Tiffin: On-the-Go Vegan Dishes With a Global Flair
It's relatively easy to find suitable Indian foods on a vegan diet, but champion chef Priyanka Naik takes South Asian cuisine to a new plant-based level. This is one of the best vegan cookbooks for people looking to explore outside the box and try something new.
Filled with fun tips, illustrations and photographs, The Modern Tiffin is one of the best vegan cookbooks that makes a colorful and informative gift. The Modern Tiffin features a wide variety of recipes from around the world, most with an Indian flavor twist. Some delightful examples include green chutney quesadillas, cardamom sweet tea spritzers and masala grilled cheese.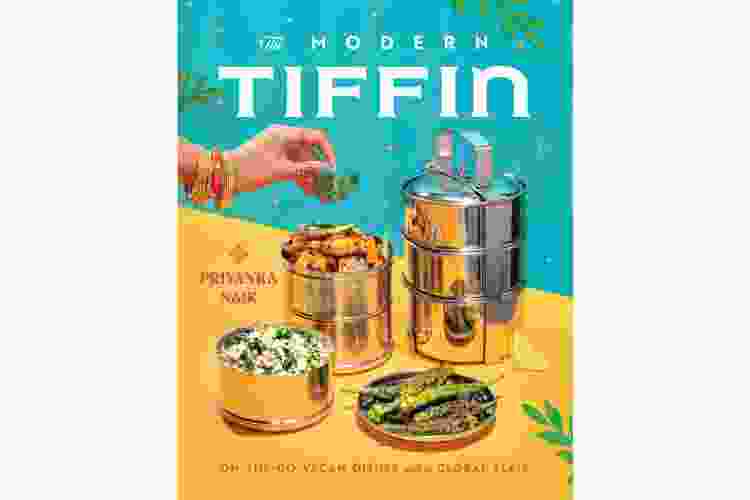 11. Sweet Potato Soul: 100 Easy Vegan Recipes for the Southern Flavors of Smoke, Sugar, Spice and Soul
Born and raised in Georgia, Jenné Claiborne grew up enjoying classic Southern foods like biscuits and gravy, sweet potato pie and sausage jambalaya. As Claiborne emphasizes in her book Sweet Potato Soul, going vegan doesn't have to mean giving up the delicious and culturally significant foods of your childhood.
The best vegan cookbooks, like Sweet Potato Soul, know how to honor traditional Southern comfort foods, but aren't afraid to take some playful ingredient twists. Some of Claiborne's wholesome and flavorful recipes include skillet cornbread, coconut collard salad and peach date barbecue jackfruit sliders. Sweet Potato Soul is arguably the best vegan cookbook for vegans and vegetarians who crave a little comforting soul food.
Bonus: Discover more good-for-the-soul vegan recipes with vegan cooking classes in Scottsdale or vegan cooking classes in Atlanta.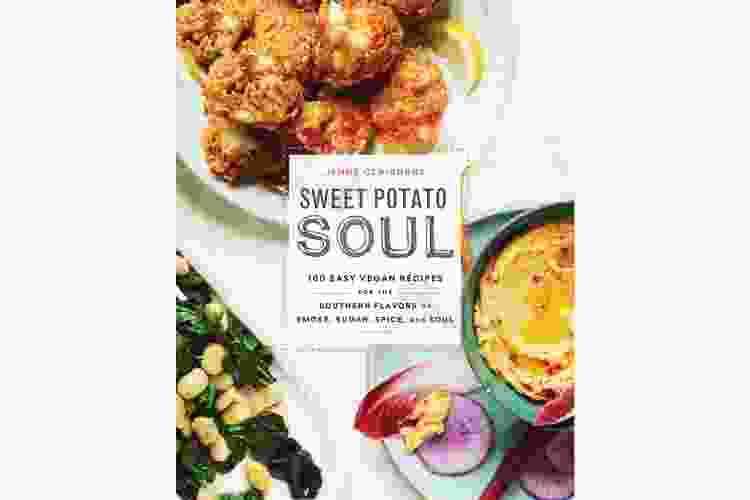 12. Chloe's Vegan Italian Kitchen: 150 Pizzas, Pastas, Pestos, Risottos and Lots of Creamy Italian Classics
Author of one of the best vegan baking cookbooks, Chloe Coscarelli takes on dinnertime in Chloe's Vegan Italian Kitchen. This is the best vegan cookbook for vegans who love to indulge in creamy pastas, cheesy pizzas, savory breads and more. Coscarelli takes inspiration from family meals of her childhood and adds her own unique twists and vegan swaps.
Some luxurious and scrumptious Italian dishes in this book include butternut ravioli, eggplant Parmesan and red wine seitan on ciabatta. Of course, the best vegan cookbook by Coscarelli wouldn't be complete without a few sweets. In this comprehensive cookbook, you'll also find classic desserts like almond biscotti and Italian wedding cake.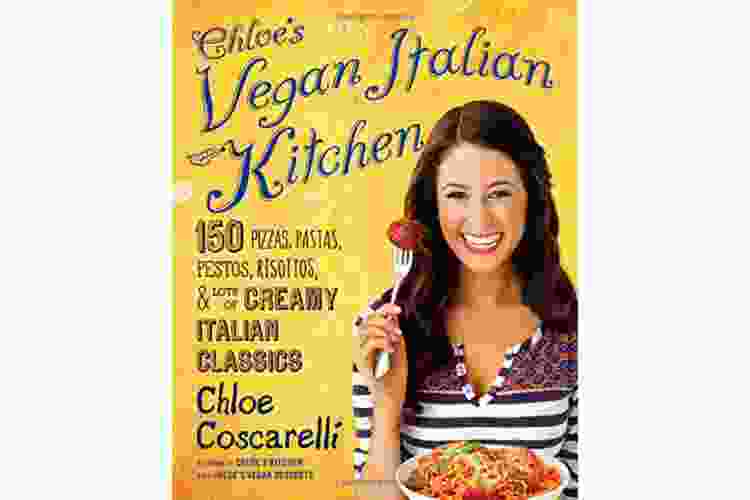 Shop Chef-Approved Cookware
Beloved brands. Easy returns. Price-match guarantee. Kick your kitchen confidence up a notch with cookware loved by chefs.
13. The Vegan Athlete's Cookbook: Protein-Rich Recipes to Train, Recover and Perform
Whether you're working towards muscle gain, weight maintenance, fat loss or better performance, Anita Bean's book is one of the best healthy vegan cookbooks for nutrition-conscious vegans. This is one of the best vegan recipe books packed with easy and inexpensive meals to help you meet your dietary goals every day.
Some of the most common concerns among vegan athletes are protein intake and caloric deficiency. Recipes in The Vegan Athlete's Cookbook are carefully portioned and crafted to ensure optimum nutrition, better muscle endurance and faster recovery. In addition to delicious recipes, this is one of the best vegan cookbooks for finding evidence-based tips and tricks to achieve your health goals.
Bonus: Take the next steps toward a plant-based diet with vegan cooking classes in the Bay Area or vegan cooking classes in Toronto.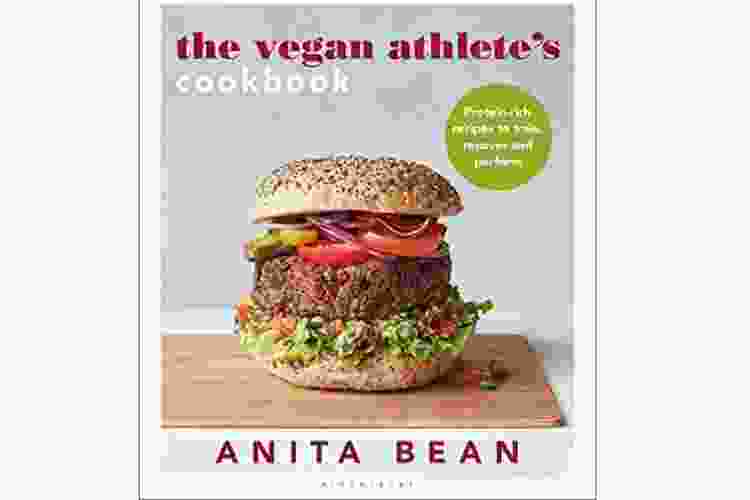 14. Afro-Vegan: Farm-Fresh African, Caribbean and Southern Flavors Remixed
Afro-Vegan is so much more than a top vegan cookbook. This best vegan cookbook will take you and your taste buds on a journey through Africa, Southern America and the Caribbean islands. You'll explore traditional dishes and cultural fusions like teff and grit cakes, Caribbean cacao spice cake and North African zalook dip.
People love this book for its modern take on unique global dishes and alternative methods for preparing ingredients using common Western kitchen tools. Undoubtedly one of the best vegan cookbooks, each recipe in Afro-Vegan feels personal and story-rich, with bold flavors that ensure you'll never miss the meat. For a touch of extra cultural immersion, Bryant Terry even includes a recommended "soundtrack" song to listen to while you cook.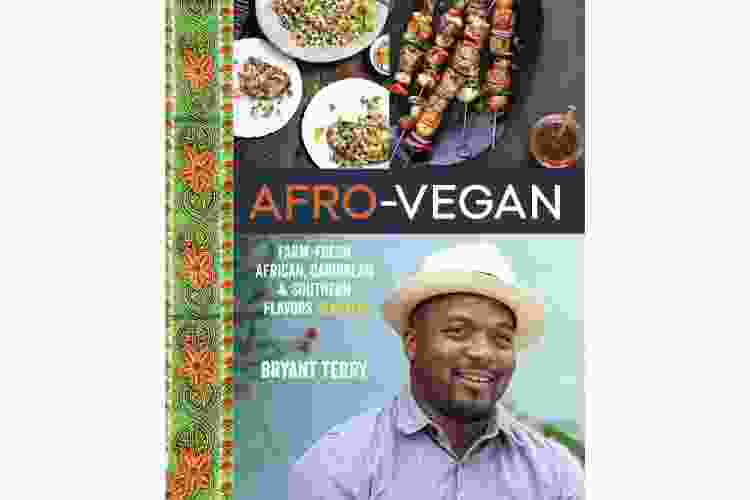 15. Raw. Vegan. Not Gross: All Vegan and Mostly Raw Recipes for People Who Love to Eat
Cooking foods can reduce their nutritional quality, so a raw vegan diet aims for mostly uncooked fruits, vegetables, nuts and seeds. However, a raw vegan diet can be so much more than salads and fruit bowls. One of the best vegan cookbooks, Laura Miller's Raw. Vegan. Not Gross. ensures you'll discover tasty and filling mostly raw recipes like sweet potato curry, lavender cheesecake and mango chile wraps.
Raw. Vegan. Not Gross. is one of the best vegan cookbooks for vegans who are ready to take a break from processed foods and fall in love with wholesome produce. In addition to delicious and refreshing recipes, you'll enjoy Miller's witty humor and down-to-earth attitude. This is a top vegan cookbook for any time you want a delicious detox from the inside out.
Bonus: Brush up on more crowd-pleasing recipes with vegan cooking classes in Boulder or vegan cooking classes in West Palm Beach.

Join 200,000+ Culinary Enthusiasts
Exclusive deals, recipes, cookbooks, and our best tips for home cooks — free and straight to your inbox. PLUS: 500 Rewards Points.
Going vegan (or more vegan) is a lifestyle journey that is personal to you, so take it slow and be kind to yourself. With the best vegan cookbooks by your side, you're sure to find plant-based meals, sweets, snacks and treats that will defeat meat any day. Just don't be afraid to try new foods and cooking techniques; having fun in the kitchen is the most important thing!
For even more fun ways to explore your favorite foods, check out other experiences happening on Cozymeal.