31 Seriously Fun Things to Do on Father's Day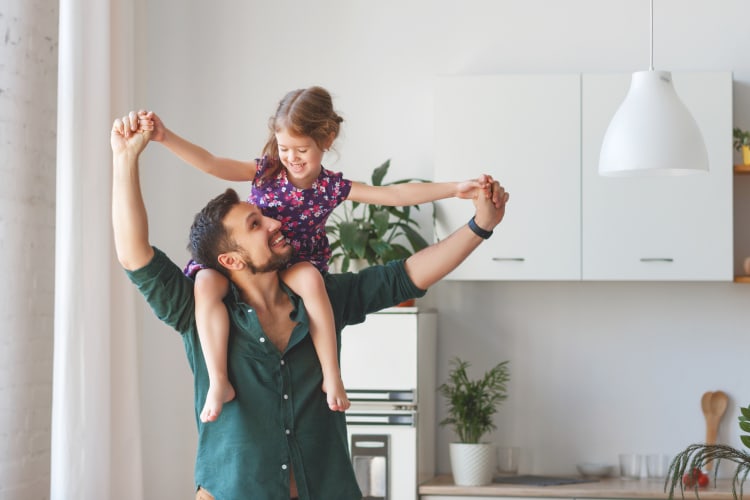 Whether Dad is an avid outdoorsman, a beer connoisseur, a kid at heart or a grillin' chillin' kinda guy, you'll find no shortage of fun things to do on Father's Day.
Father's Day isn't about spending a ton of money. It's about spending a ton of quality time with Dad. So instead of splurging on something he will likely only use once or subjecting the poor guy to yet another tie, give your old man the gift of experience this year and plan a day doing what he loves best. Whether he likes to get out and explore or stay in and relax, there are plenty of fun ideas to make this Father's Day one for the books.
Here are 31 fun things to do on Father's Day that the whole family can enjoy. You're sure to make Dad feel loved!
Jump to Section
Book a Local Food Tour Now
Explore your city's best bites, esteemed eateries and hidden gems with a top-rated tour guide.
Foodie Things to Do on Father's Day
1. Treat Dad to a Michelin-Quality Private Chef
Skip the crowded restaurant scene and turn your own kitchen into a gourmet fine dining establishment. If Dad is a true foodie, one of the best things to do on Father's Day is treat him to a five-star meal made by one of the best private chefs in the country. Private chefs come to you and handle all of the shopping, cooking, serving and kitchen cleanup. You'll find private chefs in NYC, private chefs in Los Angeles and many other cities. Explore all private chefs near you to pick your favorite menu today.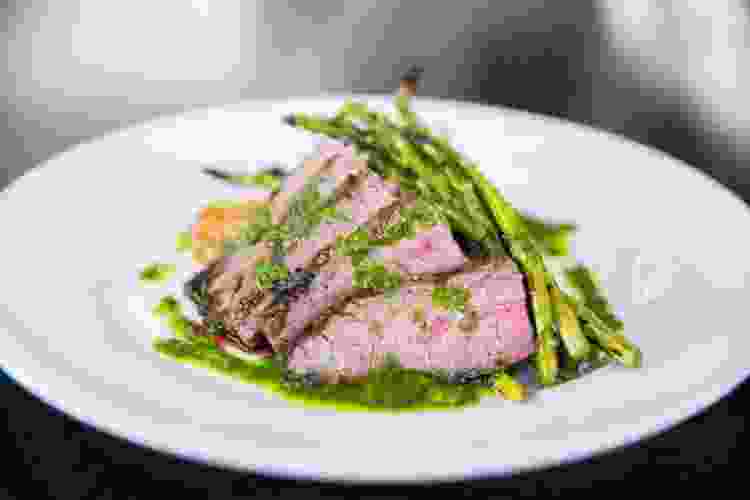 2. Up Dad's Culinary Game With a Cooking Class
If you're wondering what to do for Father's Day for a dad who loves to cook, help him gain more culinary confidence with hands-on cooking classes taught by talented local chefs. Whether he wants to perfect his homemade pasta, recreate his favorite Indian dishes or become the grill master he's always wanted to be, there are cooking classes for every taste and skill level. There are cooking classes in DC, cooking classes in Chicago and beyond. Browse all cooking classes near you to get started.
3. Learn New Recipes at Home With Online Cooking Classes
If Dad prefers a low-key night cooking at home, online cooking classes are incredibly fun things to do on Father's Day. With live instruction from chefs all over the world, Dad can turn the kitchen into his very own culinary classroom. Whether he wants to learn sushi-rolling techniques from chefs in Japan or how to build a tapas menu from chefs in Spain, there is no shortage of incredible options he's sure to love.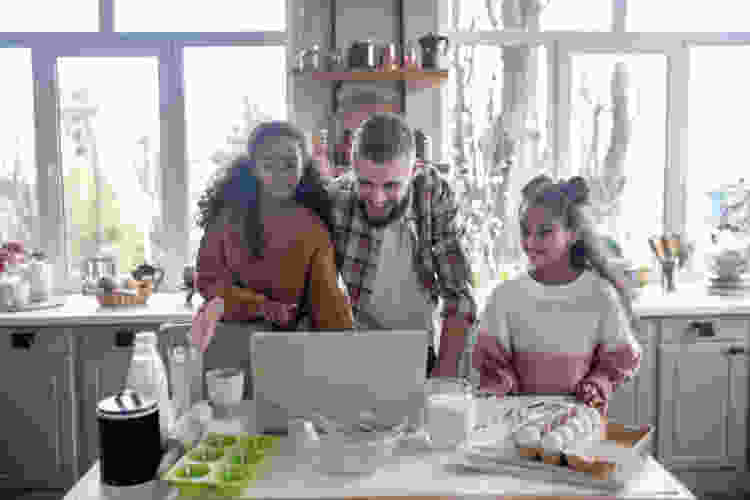 4. Embark on a Food Tour
Experience what your city has to offer by embarking on a city food tour! Stroll through neighborhood staples, hidden gems, international wonders and more local haunts that capture the essence of your city's culinary landscape. You'll find food tours in Seattle, food tours in New Orleans and other cities. For one of the most fun foodie things to do on Father's Day, browse all food tours near you.
Book a Gourmet Cooking Class Now
Kick-start your culinary confidence with help from a world-class chef. See what's cooking in your city today.
5. Throw a Homemade Pizza Party
Nothing beats homemade pizza. And making pizza from scratch is easier than you think and even more fun when you turn it into a Father's Day party! You'll be able to endlessly customize toppings to suit Dad and get creative with both vegetarian and carnivorous combinations.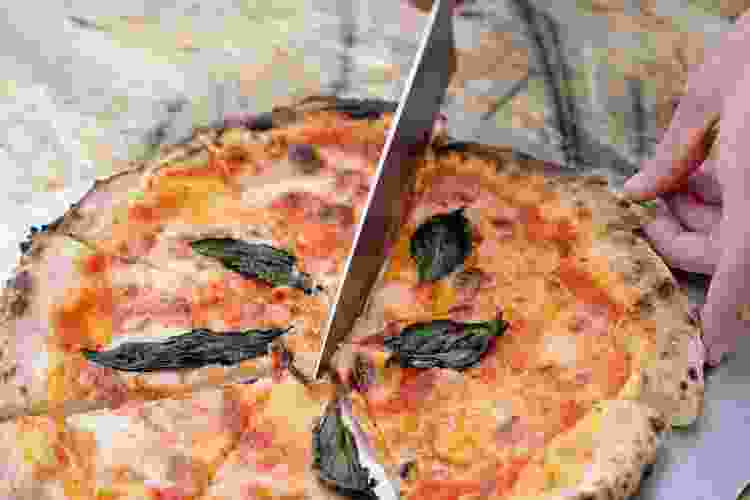 6. Chase Down a Food Truck
Taco 'bout fun things to do on Father's Day. Find out what Dad has a hankering for and chase down a food truck this Father's Day. From arepas to za'atar kabobs, food trucks have anything Dad could ever want, all the way from A to Z.
Wine and Beverage Things to Do on Father's Day
7. Say Cheers to Online Mixology Classes
If Dad loves a great mixed drink, he'll love learning to make them himself with online mixology classes. In these live classes, accomplished bartenders teach all there is to know about creating and enjoying craft cocktails. It'll be a memorable Father's Day experience to raise a glass to.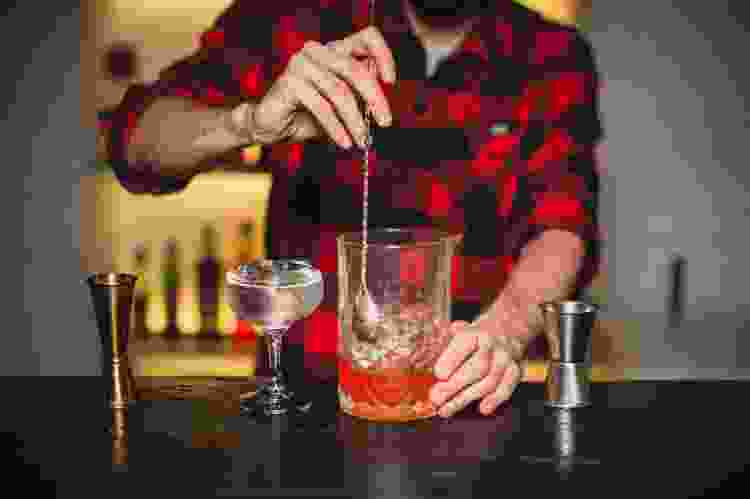 8. Indulge in a Virtual Wine Tasting
If Dad prefers wine to liquor, virtual wine tastings are some of the best things to do on Father's Day. From the comfort of home, he'll get to sample an assortment of wine curated by chefs and sommeliers with expert knowledge on the delicate art of wine tasting. While learning all about flavor profiles, tasting notes and different grape varieties, he'll also pick up recipes for homemade appetizers or small plates to complement his wine selections.
9. Sample Fine Spirits in a Whiskey Tasting
For the whiskey aficionado father, a whiskey tasting is tough to beat. Each event is led by an industry-renowned scotch steward well-versed in all things whiskey, bourbon and scotch. While you taste selections from around the world, you'll also learn more about the distilling process, food pairings and even cocktail recipes for a fun twist. This is one of the best things to do on Father's Day that can also double as a gift; why not spring for a few bottles of his favorite whiskey to add to his collection?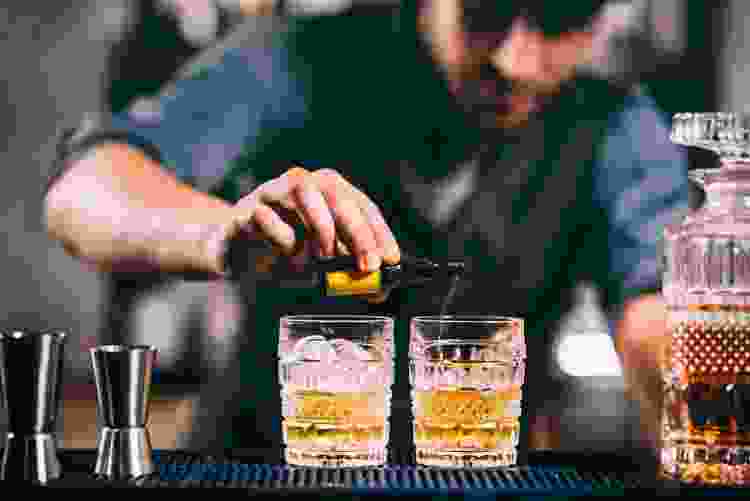 10. Bring the Café Home With Coffee Classes
Skip the line at the coffee shop and teach dad how to become his own barista! Coffee classes explore coffees from around the world while providing an in-depth lesson in how to roast, brew and pour like a pro. From the art of espresso to mastering the AeroPress and more, there are classes for every kind of coffee lover.
Book a World-Class Private Chef Now
Five-star fine dining from the comfort of home. Find your favorite private chef experience starting at $59/person.
11. Take Dad on a Craft Brewery Tour
A brewery tour is one of those things to do on Father's Day that never gets old — partly because there are always new craft breweries and microbreweries popping up all over the place. Do a little research and check out what tours are available in your city. Or, you can always hire a designated driver, rally the troops and make your own itinerary!
Outdoorsy Things to Do on Father's Day
12. Take a Hike
A hike is one of the most enjoyable things to do on Father's Day if you both love the outdoors. Whether you pack a sack and embark on a daylong trek or opt for a hike down a shorter trail, you and Dad are sure to take a stroll down memory lane as you walk and talk and enjoy each other's company.
13. Try Kayaking
Take Dad out for a Father's Day on the water. There are few things to do on Father's Day that a father loves more than spending uninterrupted time disconnected from the digital world with his kids.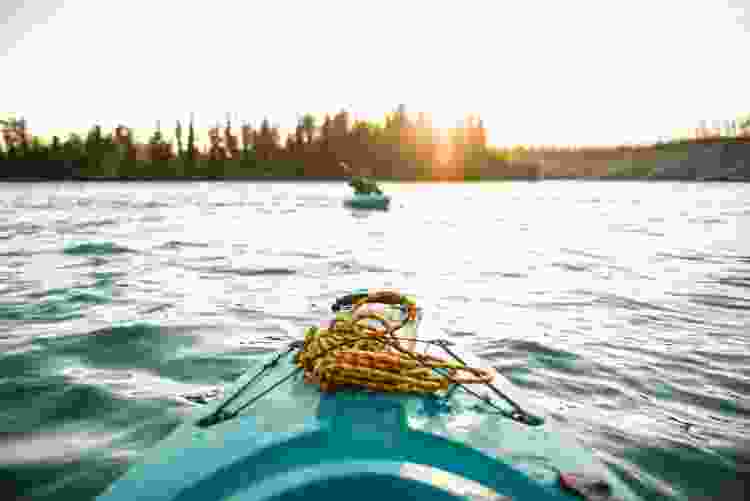 14. Head Out for a Bike Ride
Take Dad for a ride on a new or unexplored biking trail. If he's more of a concrete jungle kind of guy, you can opt for an urban adventure filled with fun stops at little random locations along the way. No matter which route you take, a family bike ride always makes for one of the most fun things to do on Father's Day.
15. Go Fishing
There's arguably no better way to make Father's Day really count than by going fishing with Dad. It's one of the most meaningful things to do on Father's Day, whether you catch more than enough for dinner or never get a bite.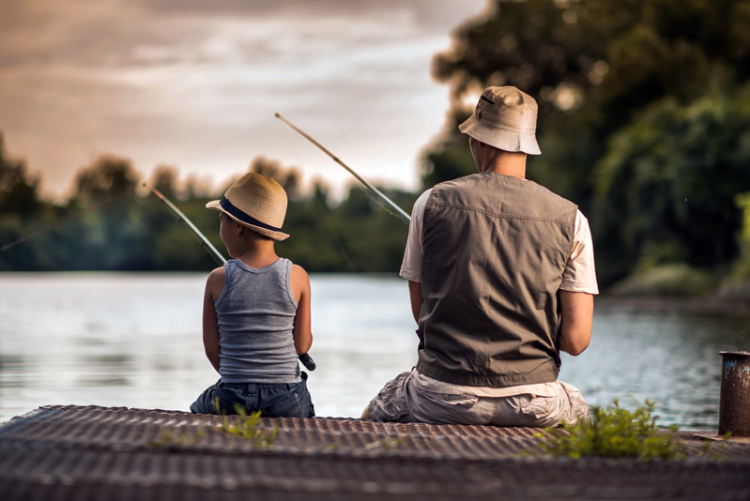 16. Plan a Family Camping Trip
If the great outdoors are his thing, then planning a camping trip is one of the best things to do on Father's Day. Pack up the family for a weekend trip to a semi-local campground and have fun "roughing it" with s'mores and stories around the campfire.
Book a Gourmet Cooking Class Now
Kick-start your culinary confidence with help from a world-class chef. See what's cooking in your city today.
Adventurous Things to Do on Father's Day
17. Go Kart Racing
For the father with an insatiable need for speed, take him out to the track for a little go kart racing this Father's Day! Places like K1 Speed are a great way to let loose. Your dad challenges you to be better every day and now it's time to turn the tables and challenge him!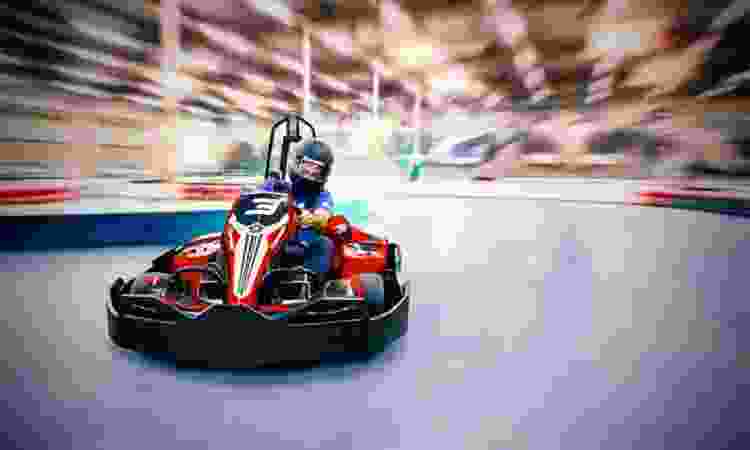 18. White Water Rafting
White water rafting is a great way to spend Father's Day. Different classes of rapids mean the expedition can be as exciting and exhilarating as you want. Alternatively, you can opt for the slow and relaxing lazy river float.
19. Register for a Mud Run
Find a fun mud run and/or obstacle course-style race going on near you this Father's Day and have fun playing in the mud all day with Dad. Plus, a lot of time the registration fees for these races go to benefit charity.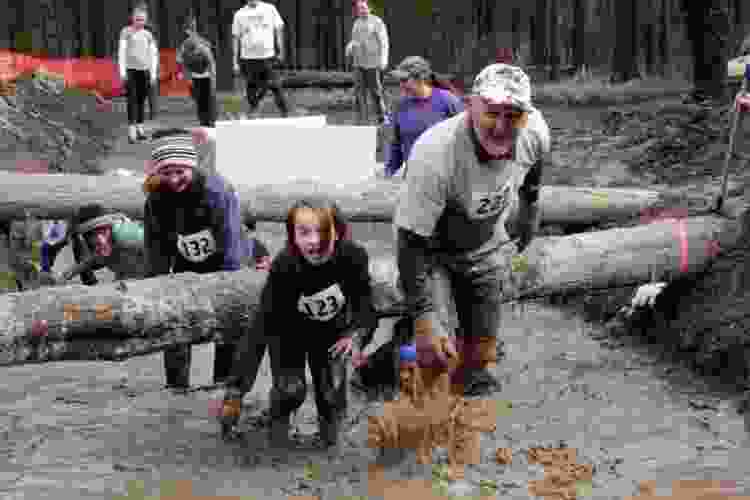 20. Play Paintball
Gear Dad up for a friendly game of paintball this Father's Day! There are tons of paintball parks across the country, many of which run Father's Day specials including fun games, waived entry fees and free rentals.
21. Go Skydiving
If Dad is an adrenaline junkie with a bucket list, skydiving just may be the way to his heart. It's definitely one of the most adventurous things to do on Father's Day and many skydiving companies even run Father's Day specials.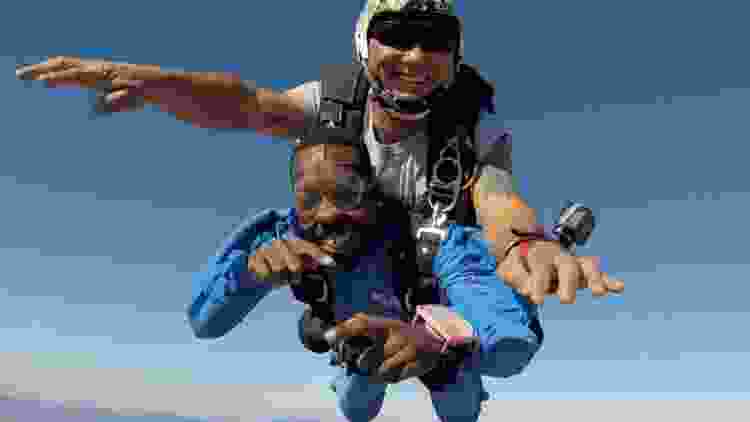 22. Send Him on a Scavenger Hunt
Buy a bunch of small gifts that you know Dad loves, like his favorite candy bar or bag of coffee. Then, hide them around the house and write riddles inside cards to lead him to their location. This is one of those fun (and easy) things to do on Father's Day that the little ones can help plan, too!
23. Go Ziplining
Take Father's Day to new heights at a zipline park for one of the most exhilarating things to do on Father's Day this year. Zipline courses are guaranteed to score high on the fun-meter as you conquer dangling obstacles and explore the trees from a new perspective.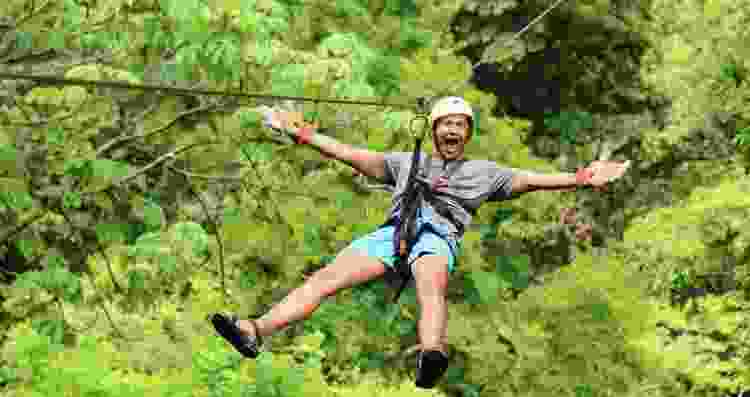 24. See a Classic Rock Concert
You know all those classic rockers who are still (unbelievably) on tour? Every summer they flock to amphitheaters, arenas, state fairs and casinos to relive their glory days. If Dad is a classic rock fan, this is one of the most nostalgia-inducing things to do on Father's Day.
Book an Online Cooking Class Now
Ready to perfect your homemade pasta, paella or pad thai? Join a world-class chef from the comfort of your kitchen.
Leisurely Things to Do on Father's Day
25. Road Trip to a Weekend Getaway
For one of the most fun things to do on Father's Day, plan an entire weekend away for Dad with a road trip to a new destination or one of his old favorite spots. Find a fun hotel to bunk at for the night, make a playlist full of classic road trip tunes, pack the snack bag and hit the open road.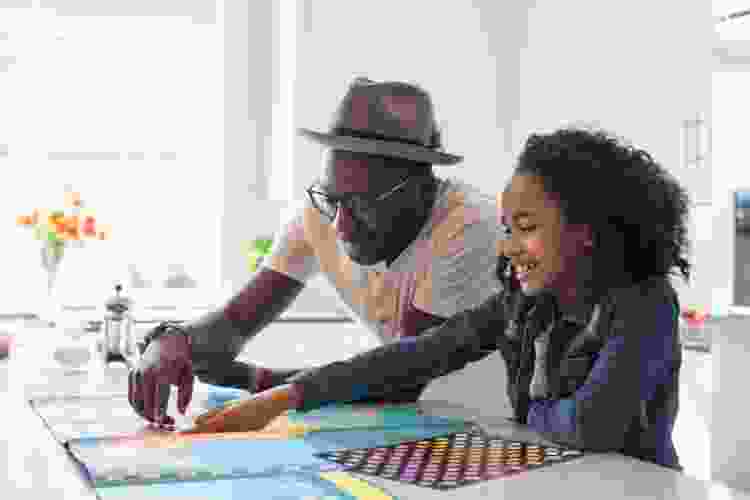 26. Attend a Car Show
Put the pedal to the metal and cruise on out to a car show for one of the best things to do on Father's Day. If your old man is a car enthusiast, he will love wandering around and sharing his appreciation for classic cars, antique autos and vintage hot rods with you.
27. Go Golfing
Golf and Father's Day have long gone hand in hand. But instead of getting your golf-loving father another golf shirt or box of golf balls, surprise him by scheduling a tee time! Golfing together is one of those timeless things to do on Father's Day that is sure to be a hole in one.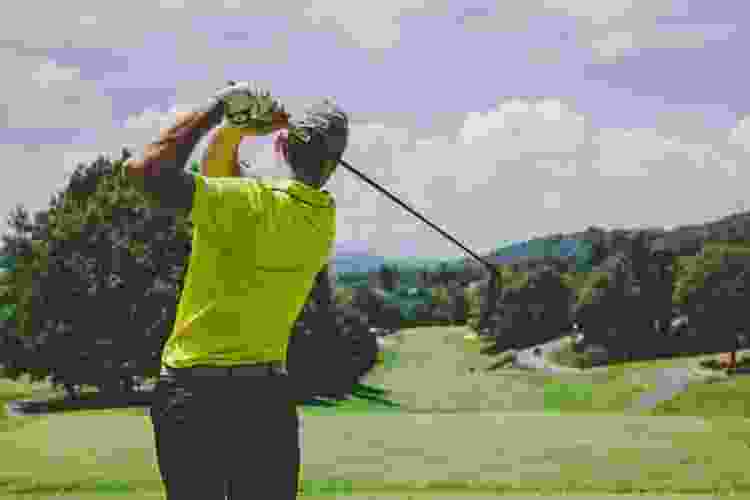 28. Catch a Baseball Game
Major League Baseball is in full swing come Father's Day and there are games going on in nearly every city across the country. No matter what team he roots for, a good time is sure to be had by all when you take Dad out to a ballgame this Father's Day.
29. Organize a Family Kickball Game
Kickball is great because it's all-inclusive. Anyone in the family can play regardless of their level of athleticism. Get the neighbors, another family or some of the extended family on board and match up against each other. The more the merrier!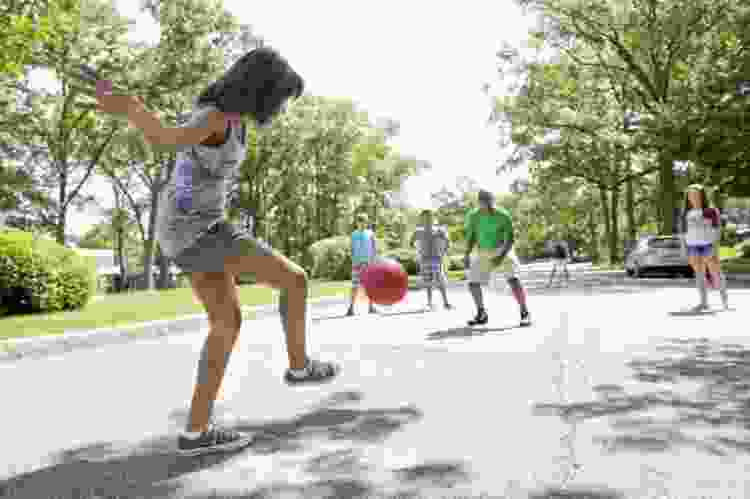 30. Sign Up for a Woodworking Class
For the handy craftsman father that always gets new tools on Father's Day, switch it up and surprise him with a local woodworking class! He will love if you join him in the art of joinery for one of the most unique things to do this Father's Day.
Book an Online Mixology Class Now
Master the art of mixology from home with live online mixology classes. Embrace your inner craft cocktail connoisseur.
31. Go to an Arcade
Enjoy the pinball wizarding world of an arcade together this Father's Day. If Dad has his initials posted at the top of more than one Pac-Man machine scoreboard, taking him to an arcade is one of the most fun things you can do on Father's Day for your kid-at-heart old man.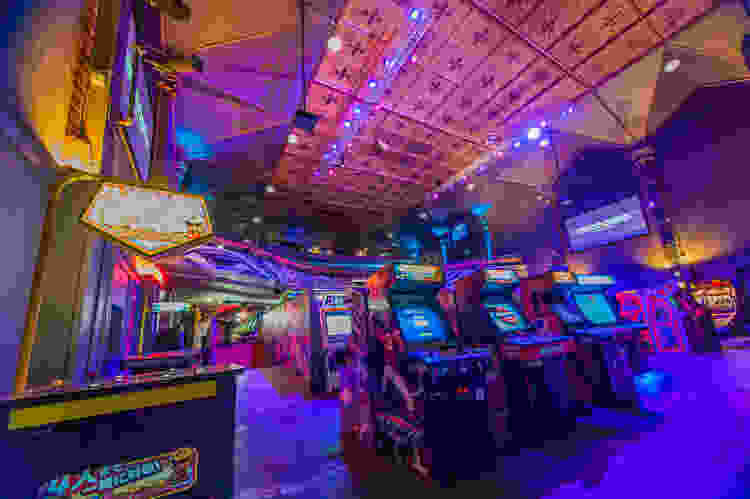 Join 200,000+ Culinary Enthusiasts
Exclusive deals, recipes, cookbooks, and our best tips for home cooks — free and straight to your inbox. PLUS: 500 Rewards Points.
With all of these fun dad-approved ideas, you'll never come up short in planning what to do for Father's Day. Which experience will you try first?
Whichever you pick, Dad is sure to appreciate the care and effort you put into making this Father's Day special. From antique car shows to camping to Michelin-star meals, make sure this year you spend memorable, quality time with Dad.
For even more ideas for fun things to do on Father's Day, check out other experiences on Cozymeal happening near you.