51 Thoughtful Gifts for Couples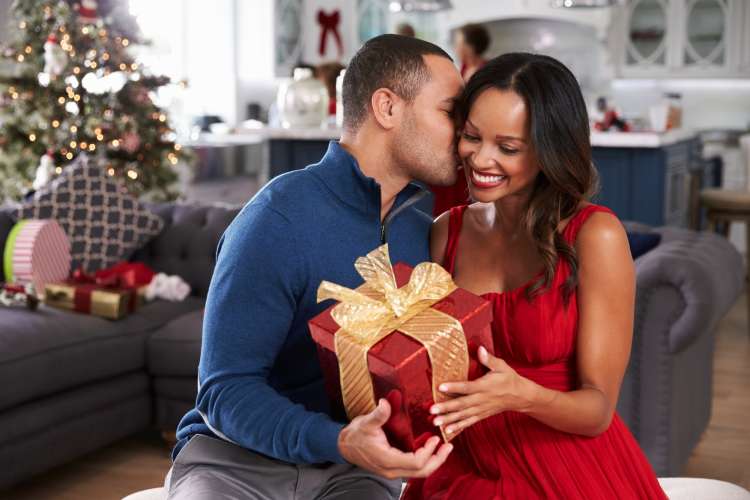 Our editorial team recommends the best products through independent research, selection and careful review. Prices are subject to change.
Do you find yourself struggling to think of good gifts for couples? After all, shopping for one person is hard enough, so trying to find something for two people can feel almost impossible.
We've put together a guide of 51 thoughtful gifts for couples so you can find a gift that they'll both love. Whether you need an engagement or housewarming gift, something funny or unique, or just a great Christmas gift, there's something perfect for every couple!
Jump to Section
Anniversary Gifts for Couples
1. Private Chef Experience
Enlist one of the best private chefs near you to treat them to an intimate dining experience. These world-class chefs will create a personalized full-course meal according to their preferences and then prepare and serve their dinner whenever and wherever they desire! All grocery shopping, cooking and even kitchen cleanup is handled. From private chefs in Austin who will cook up a Texan feast, to sushi-rolling private chefs in San Francisco, to gourmet private chefs in Singapore, there's something for every palate.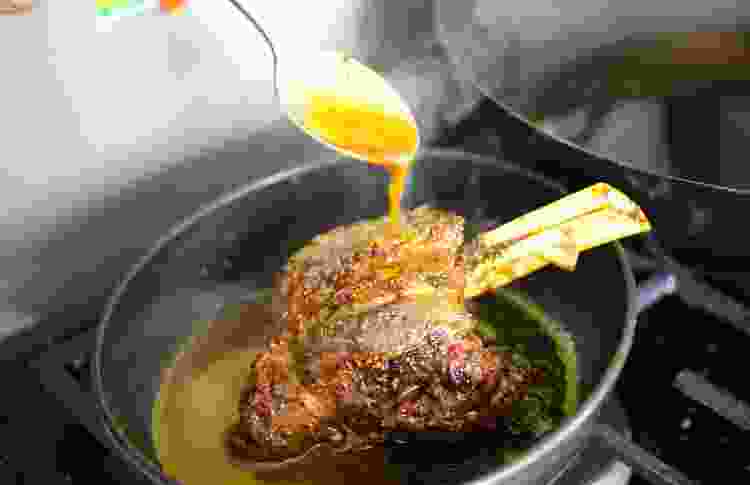 2. Whiskey Tasting
If you want to celebrate their anniversary with them, whiskey tastings are the perfect solution. Together you'll sip and sample all sorts of scotch under the guidance of whiskey experts. It's a sophisticated and classy gift for couples.
3. A Book of 50 Scratch-Off Date Ideas
Give them a reason to celebrate their upcoming year together with a hardcover book of 50 scratch-off date ideas. There's even journal space for them to reflect on each date, making this a thoughtful first anniversary gift, too.
4. A Personalized Couples Print
Celebrate their love with a personalized couples print, handmade by an Etsy artist. This is a lovely and thoughtful gift for couples, and it will look lovely in their home.
5. A Customized Wedding Invitation Decoupage Tray
Whether it's their first anniversary or their 50th, they'll love a customized decoupage tray crafted from the design of their wedding invitation. This handmade glass tray is a decorative keepsake of their special day, making it a wonderful gift for couples.
6. A Customized Softcover Photo Book
Create a customized softcover photo book to document their special moments together. You can even give this sentimental gift for couples year after year, as they're sure to have new photos and memories together!
Gift a Private Chef Experience Now
Treat someone special to gourmet fine dining at home. Gift a private chef experience starting at $59/person.
7. Date Night Cards
Make sure they never run out of date ideas with a set of beautiful, hand-crafted date night cards. There are over 150 date night ideas that will keep every couple having fun together. Plus, there's also the option to get these cards personalized!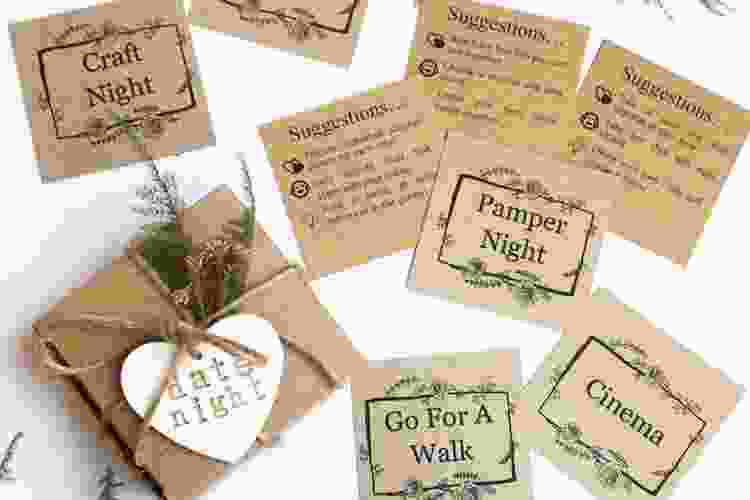 8. A DIY Flower Bouquet Kit
Flowers are always a great gift idea, but a DIY flower bouquet kit is an even more special gift. They'll get to arrange the flowers together, crafting a beautiful centerpiece of blooms to celebrate their love. This is an especially great anniversary gift for couples celebrating their fourth anniversary, as flowers are the traditional gift.
Engagement Gifts for Couples
9. Virtual Wine Tastings
Virtual wine tastings are a great way to raise a toast to the newly engaged couple, especially if you can't be there in person to celebrate with them. They'll enjoy guidance from a world-class sommelier or chef as they sample elegant wines and food pairings. This would make an excellent gift for newlyweds, too.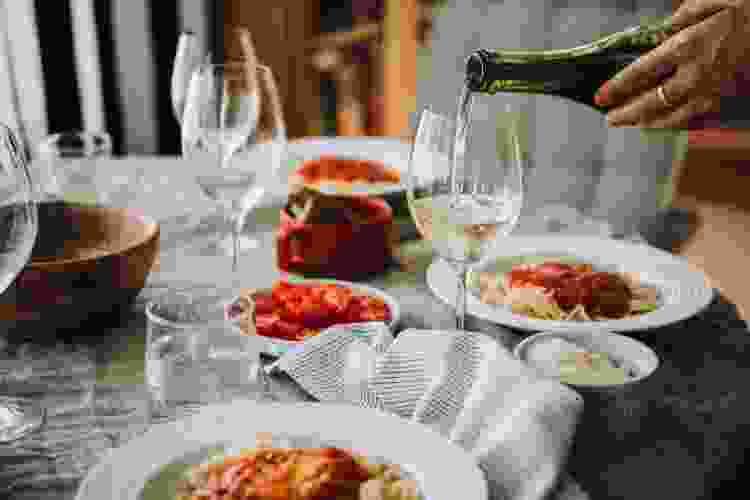 10. An Engraved Bottle Stopper
With a custom engraved bottle stopper, they'll be reminded of their engagement date every time they share a bottle of wine. It's one of the most beautiful, classy and practical engagement gifts for couples.
11. An Engagement Dog Bandana
This adorable engagement dog bandana is the best gift for couples with fur babies. Let their beloved four-legged friend share their news with the world — the bandana reads "my humans are getting married."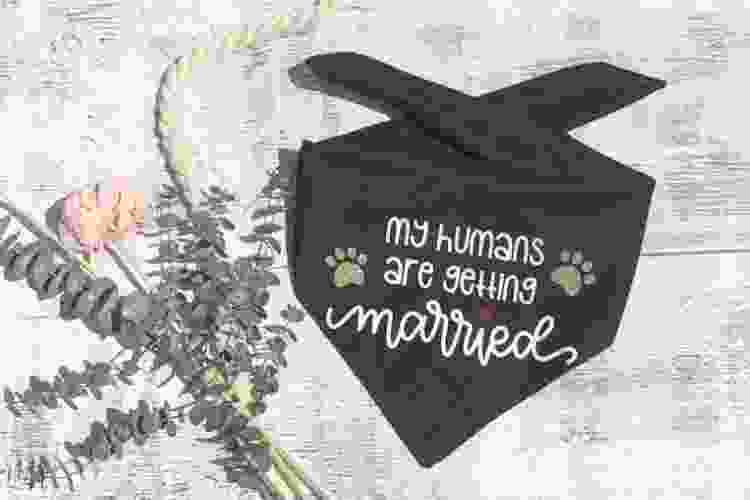 12. The Story of Us Wedding Collage Picture Frame
For an engagement gift that will celebrate their upcoming journey to Mr. and Mrs., give them The Story of Us wedding collage picture frame. It will make a lovely keepsake of their love journey, from the proposal through the honeymoon.
13. A Do One Thing Every Day Together Journal
Amidst all the craziness and stress of wedding planning, remind them that the most important thing is spending time with each other with this unique journal for two. The Do One Thing Every Day Together journal will prompt them to spend time and unwind together, while also slowly becoming a time capsule of their relationship.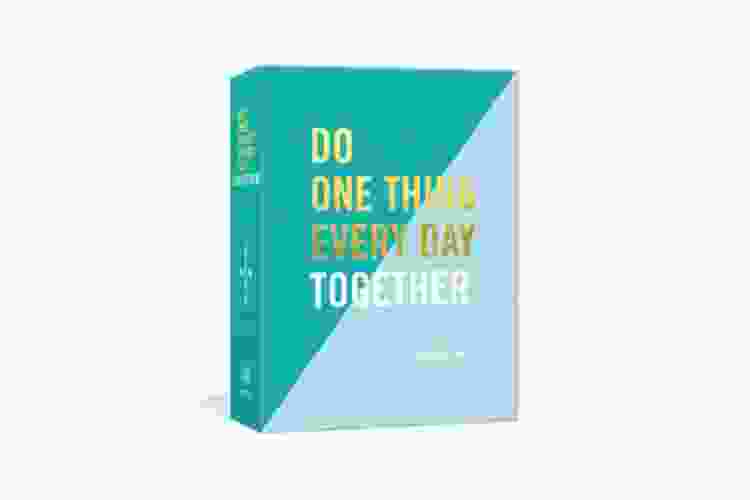 14. A Custom Wooden Keepsake Box
A custom wooden keepsake box is a thoughtful wedding gift for couples that will let them store photos, trinkets and other keepsakes throughout the engagement and wedding events. You can engrave it with just their names, or add a special message. Either way, it's one of the most sentimental and thoughtful gifts for couples.
Price: Starting at $44.83+
Gift a Virtual Wine Tasting Now
The ultimate gourmet gift for any wine lover on your list. Virtual wine tastings bring a virtual vineyard experience right to you.
15. A Personalized Engagement Ornament
Holidays are all about the ones we love, so what could be better than an ornament commemorating the day they decided to spend their lives together? A personalized engagement ornament will have a special spot on their tree every year.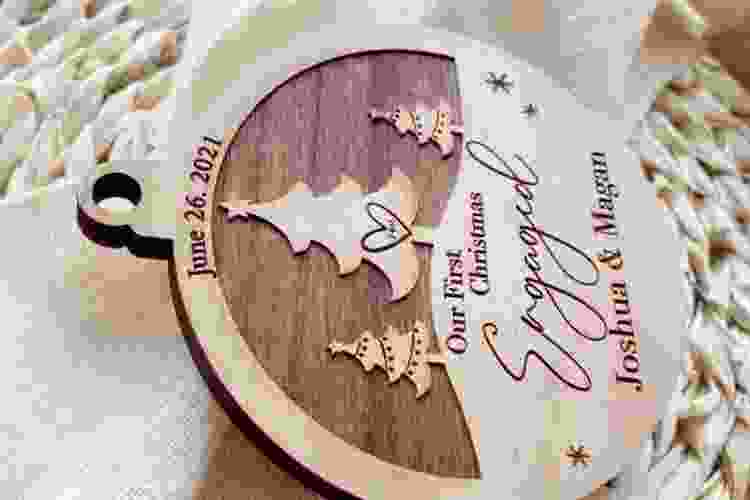 Housewarming Gifts for Couples
16. Online Cooking Classes
What better way for them to christen their new kitchen than with online cooking classes? They'll learn new culinary skills from top-rated chefs, all while getting to explore their new kitchen workspace. It's a fun gift for couples settling into a new home!
17. A Cuisinart 6-Quart Electric Pressure Cooker
The gift of a Cuisinart 6-Quart Electric Pressure Cooker is the gift of both time and delicious food. This essential kitchen gift makes it easy to prepare meals and side dishes, complete with browning, simmering and sautéeing functions.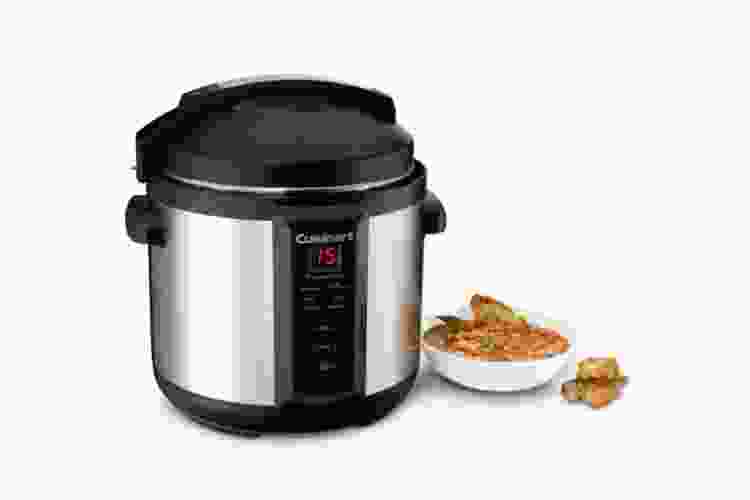 18. A Cuisinart Convection Toaster Oven Broiler
With the Cuisinart Convection Toaster Oven Broiler, they'll be able to warm, bake, broil and toast up to 500ºF. It's super handy to have around, but especially as they're first settling into their new place.
19. A Monogrammed Doormat
What better way for a couple to feel at home than with a monogrammed doormat outside their front door? It's a cute way to celebrate their new place, and it will keep their house clean!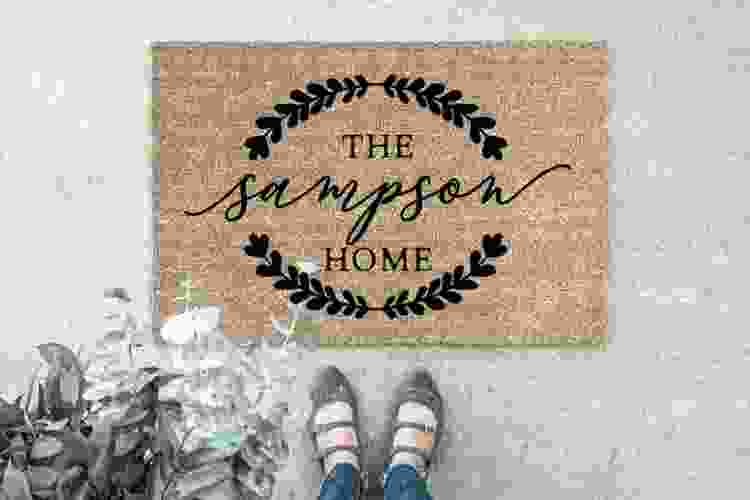 20. An iRobot Roomba Vacuum
While they probably love their new house, they definitely won't love cleaning it, which makes an iRobot Roomba vacuum the perfect housewarming gift for couples! This little robot is WiFi and Alexa compatible and will zoom around their home to keep the floors clean.
21. A Deluxe Stainless Steel Grill Tool Set
The Weber Premium Tool Set is the perfect grilling gift for the couple that loves to fire up the barbeque. This three-piece set will have them ready to host their first backyard party.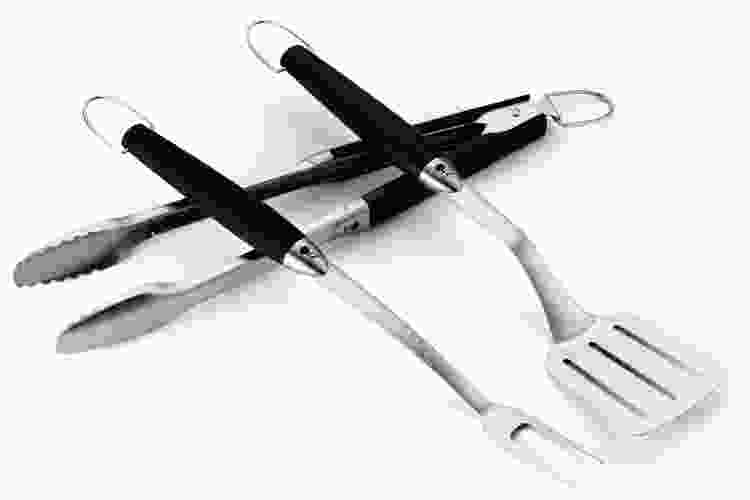 22. A Home State Personalized Bamboo Cutting Board
If you want a classic housewarming gift with that little extra something, a home state personalized bamboo cutting board is perfect. It's gorgeous, practical and personal, with their home state, hometown and family name engraved on the wood.
Gifts for Couples Who Have Everything
23. Hands-On Cooking Classes
If you need a gift for someone who has everything, every couple will love learning new cooking skills from world-class chefs in these hands-on classes. They can learn the art of the Philly steak and cheese with cooking classes in Philadelphia, or perhaps some Bay Area favorites with cooking classes in San Francisco. They can learn all about Emirati dishes with cooking classes in Abu Dhabi, or experience a hands-on Italian menu with cooking classes in Rome. Check out all the different cooking classes near you to find the perfect one for them!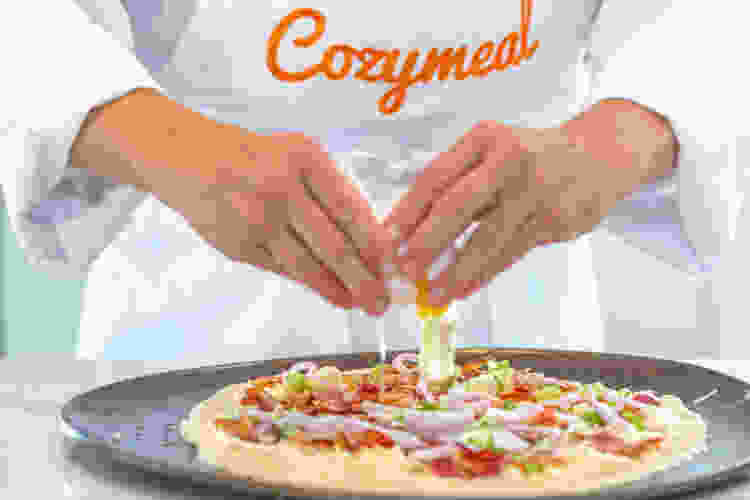 24. Coffee Classes
If they love coffee, but already have all the fancy coffee-brewing essentials, then coffee classes are the perfect gift for couples like these! These world-class baristas will elevate their at-home brewing skills to turn their kitchen into a café.
25. A DIY Sushi Kit
One of the best gifts for couples who have everything is the Global Grub DIY Sushi Kit, one of the best sushi making kits on the market, especially if they are serious foodies. After rolling their own sushi together, they can have a special dinner date night at home.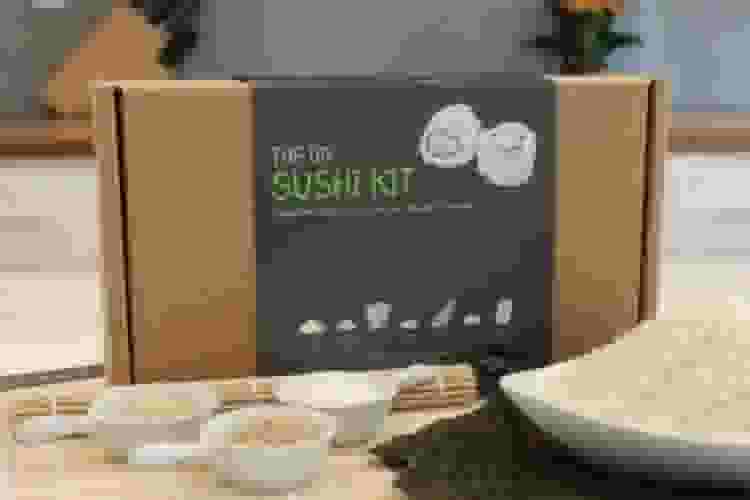 26. A Famous Whiskey Personalized Cornhole Set
A famous whiskey personalized cornhole set makes a great gift for couples who are extra competitive. These beautiful boards will commemorate their wedding year while also giving them hours of fun in the yard!
27. A National Parks Annual Pass
Give them the gift of endless adventure with a National Parks annual pass, so they can visit any of the country's national parks and federal recreation lands. It's one of the best gifts for couples who love the outdoors or love exploring nature together.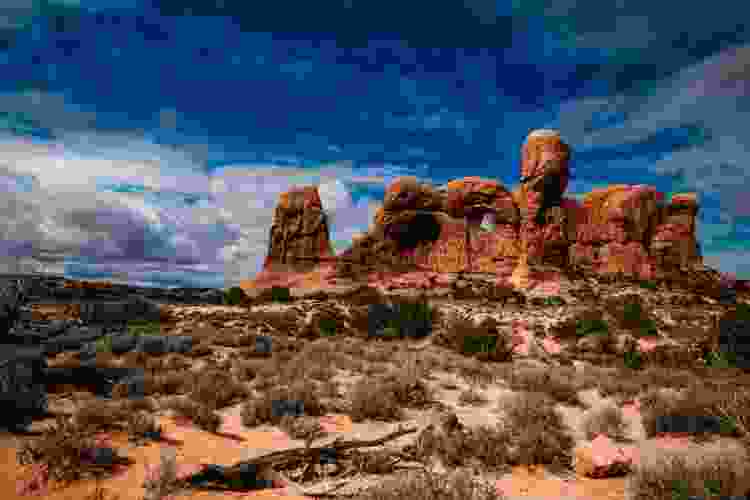 28. A Beer Making Kit
What could be a better gift for couples than a kit that lets them brew their own beer? If they love beer, they'll love the Brooklyn Brew Shop New England IPA Beer Making Kit. It's even better than just giving them some nice craft beer because they can learn a new skill together while also enjoying beer.
29. A Solo Portable Bonfire
If they love hosting bonfires or relaxing by the fire together, a solo portable bonfire makes a great gift for couples. They can easily have a fire whenever, wherever and for however long they want!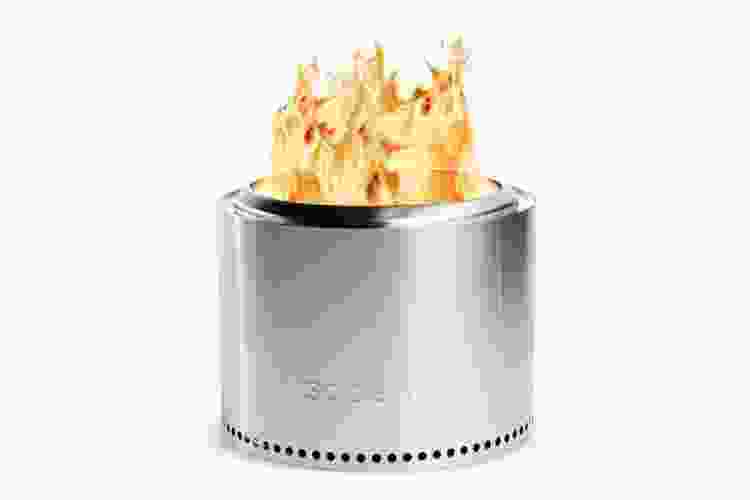 30. A TUSHY Bidet
They'll both love a TUSHY 3.0 Classic Bidet, as it will save them money and help the environment, but also bring their hygiene to the next level. It's one of the most thoughtful gifts for couples who seem to already have basically everything.
Gift Cookware Loved by Chefs
Shop gourmet gifts for your favorite foodie. Chef-beloved brands. Easy returns. Price matching guaranteed.
Funny Gifts for Couples
31. Personalized Face Pillows
They'll have a laugh every time they see or snuggle with their personalized face pillows. It's an even funnier gift for couples if you choose photos where they're making ridiculously silly faces.
32. A DIY Vasectomy Prank Kit
Could there be anything more hilarious than their look of absolute astonishment when they receive a DIY vasectomy kit? Don't worry — once they realize it's a prank, they'll be laughing too with this funny gift for couples!
33. Mr. Right & Mrs. Always Right Mugs
If they love to bring their coffee and warm beverages on the go, but also have a sense of humor, then the Mr. Right & Mrs. Always Right coffee mug set is a great gift! Anyone who's in a relationship will appreciate that while he might be Mr. Right, she will always be right.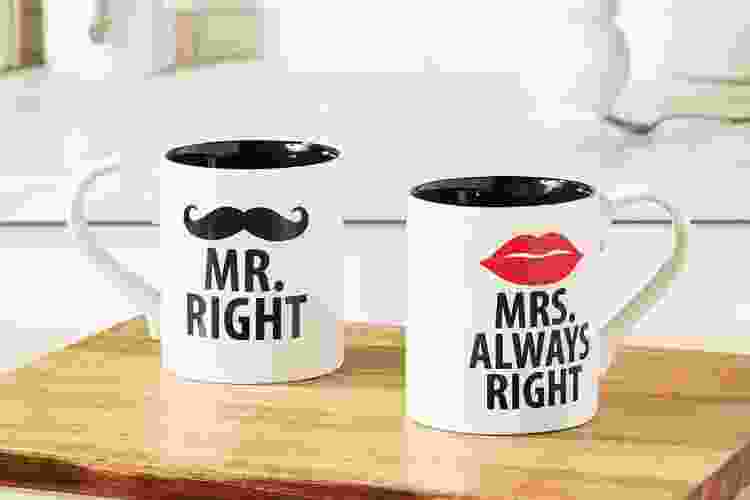 34. A Passive Aggressive Notepad
A passive aggressive notepad will perfectly equip them to light-heartedly, but also somewhat seriously, express their frustrations. Hopefully, these notes will even help them work towards finding the best solution.
35. Utter Nonsense Naughty Edition Party Game
This adults-only party game requires players to combine a silly accent with a crazy phrase, with the winner for each round determined by the nonsense judge, of course. It's a game of hilarity that all couples will love playing with their friends (but probably not with their family members).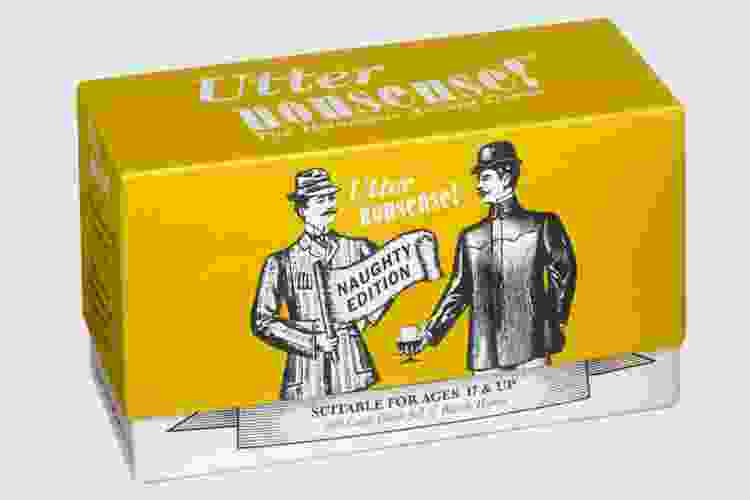 36. I Adulted! Stickers For Grown-Ups
Get them some outrageously funny stickers for grown-ups that celebrate the little and big moments of adulting. They're sure to have a fun time rewarding each other with these silly stickers.
Unique Gifts for Couples
37. Online Mixology Classes
With online mixology classes, they'll learn how to stir and shake up their favorite cocktails right from the comfort of their own home. It's a different way for them to unwind together with a drink or two.
38. A Globe Bar Cart
Add a bit of 16th-century Italian flair to their home decor with a unique globe bar cart. It's a chic and unique gift for couples that will let them store their favorite spirits and glassware.
Gift an Online Cooking Class Now
Give your favorite gourmand the gift of world-class cooking lessons right from the comfort of their own kitchen.
39. A Kitchen Guest Book
If they love hosting dinner parties or sharing meals with friends, they'll love receiving the guest book, Menus: A Book for Your Meals and Memories. This unique guest book will let them keep a record of their memories with dinner guests.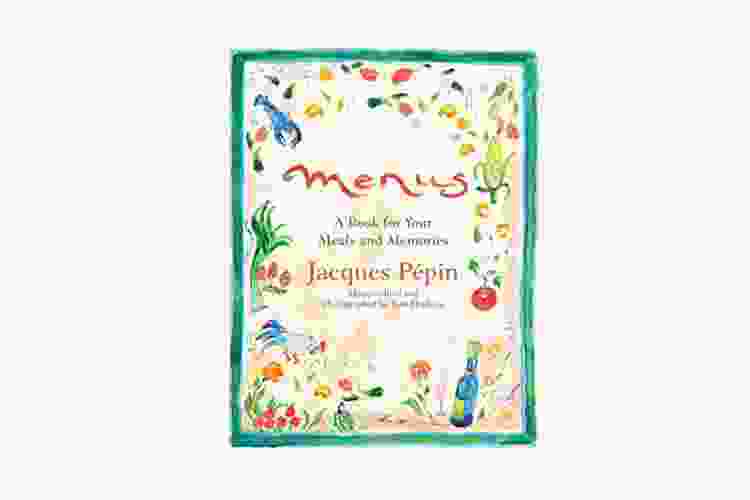 40. A Double Camp Chair Loveseat
Every couple needs the loveseat version of a camp chair, right? With a double camp chair loveseat, they can snuggle up around the campfire and get super cozy.
41. A Custom LED Couples Lamp
A custom LED couples lamp is one of the coolest gift ideas for couples. An Etsy artist will create an LED silhouette lamp from a picture of the couple. It's a personalized photo gift that will light up their homes and their hearts!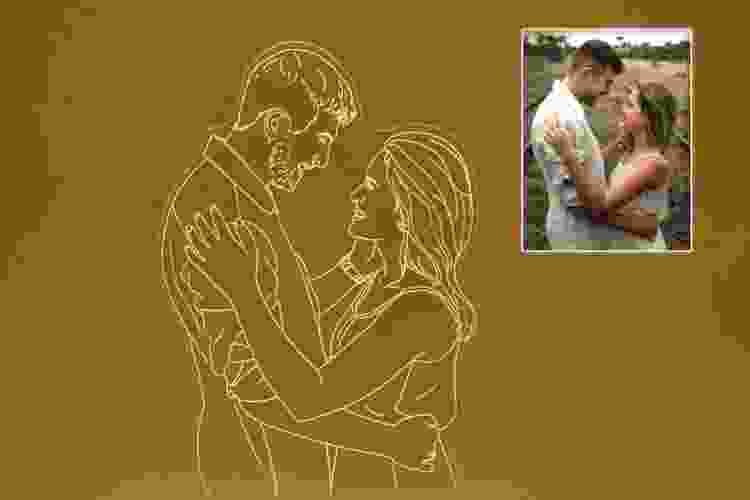 42. A 100 Dates Bucket List Scratch Poster
For a unique piece of wall art that will also inspire all sorts of fun activities together, give them a 100 dates bucket list scratch poster. It's artsy, fun, and definitely something different!
43. A Love Is Art Kit
What could be more unique than creating an abstract piece of artwork together with your bodies? With a love is art kit, they'll use their bodies to paint a wonderfully unique masterpiece on canvas.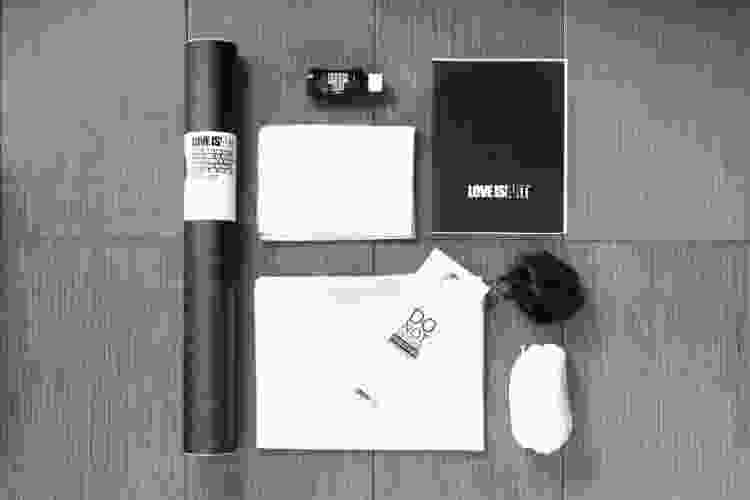 Christmas Gifts for Couples
44. A Foodie Gift Card
Whether they love cooking classes, food tours or fancy kitchen gadgets, they're sure to find something perfect with a foodie gift card. These gift cards are available in any amount over $10, never expire and can even be used in the Cozymeal Shop.
45. Food Tours
Food tours near you will make a wonderful Christmas gift for any couple. With many different kinds of excursions to choose from, there's something every couple will love. Whether it's exploring the iconic pizza scene with food tours in Chicago, the hidden wonders of Pike Place Market with food tours in Seattle or the exciting foodie districts with food tours in Osaka, you can't go wrong with this holiday gift.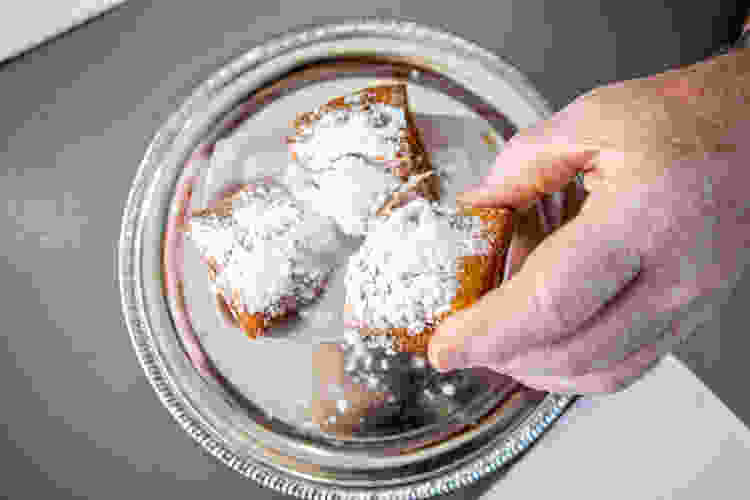 46. A French Press Coffee Maker
The Aerolatte French Press Coffee Maker, 8 Cup is one of those luxury items that is sometimes difficult to justify buying for ourselves, which is why any coffee-loving couple will simply adore receiving this as a holiday gift.
Hungry for the Best Cooking Gifts?
Shop gifts and experiences for food lovers, budding chefs and cocktail connoisseurs.
47. Hotel Gift Card
Give them the gift of a couple's vacation wherever they desire with a gift card to a local hotel or bread and breakfast. It's a Christmas gift that will bring them memories and unforgettable experiences together.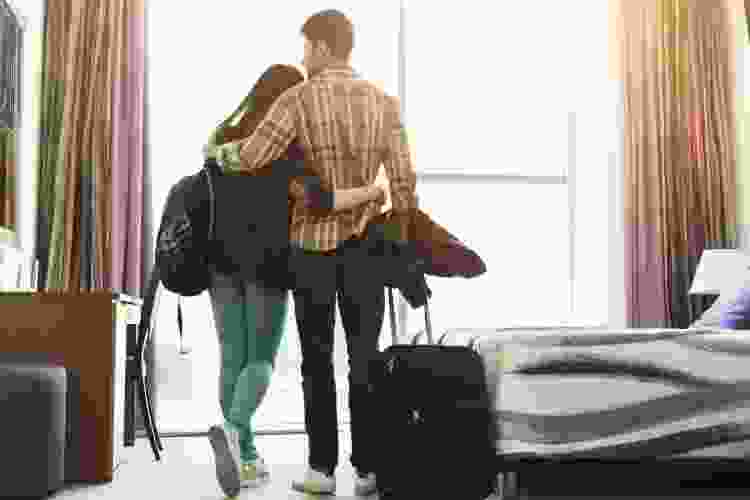 48. A Set of Mr. and Mrs. Matching Holiday Pajamas
They'll love having a personalized matching set of holiday pajamas to wear as they celebrate the season's festivities. The adorable Mr. and Mrs. design is perfect for taking cute Christmas photos, too.
49. A Disney+ Subscription
With a Disney+ subscription, they can watch all their favorite holiday movies from Disney, Pixar, Marvel and more. Of course, the non-holiday movies and television shows are also great.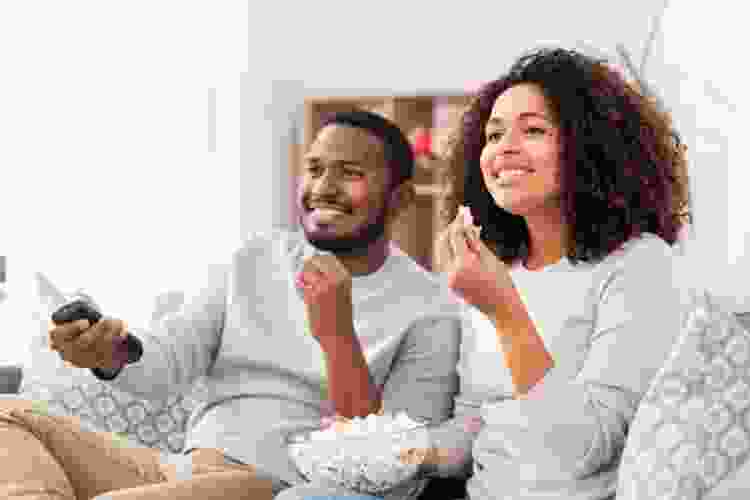 50. 23andMe Genetic Test Kits
23andMe genetic test kits make excellent Christmas gifts for couples. They'll get to explore their family trees and learn about their ancestry, health dispositions and traits. It's an exciting way for them to get to know each other on an even deeper level.
51. A Skylight Photo Frame
The Skylight photo frame is a great gift for couples who have lots of children or a great gift for seniors who have a lot of grandchildren. Their loved ones can email or text photos to the frame's email address, and then the photos will show up on their digital frame. Your parents and grandparents will love this gift!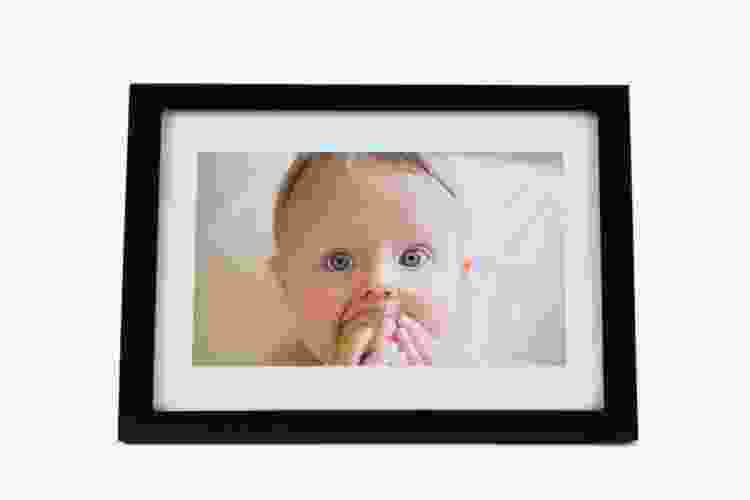 Join 200,000+ Culinary Enthusiasts
Exclusive deals, recipes, cookbooks, and our best tips for home cooks — free and straight to your inbox. PLUS: 500 Rewards Points.
With all these great and thoughtful gifts for couples, you're ready to start shopping for the lovebirds in your life. No matter what the occasion, from engagements and anniversaries to housewarmings and holidays, you've got the perfect gift for them.
It's time to say goodbye to the stress of shopping for couples and embrace the excitement of it instead. Whichever gift you choose from this list, they're both sure to love it!
For even more thoughtful gift ideas, check out other experiences happening on Cozymeal.