19 Creative Gift Card Presentation Ideas for 2023
Are you looking for creative gift card presentation ideas for your next special occasion? For birthdays, holidays or just because, gift cards are a perfect fit. However, their unassuming appearance can sometimes leave you reaching for gift card presentation ideas that have the visual and emotional impact of other kinds of gifts.
Luckily, there are a number of great presentation ideas for gift cards catering to every occasion, some of which are simple and some of which allow you to get a little more creative with paper, glitter and fabric. For whatever your budget and artistic ability, we've got 19 unique, memorable gift card presentation ideas that will surprise and delight the recipient.
Jump to Section
Are Gift Cards a Good Gift?
Gift cards make an excellent gift idea for a number of reasons. Their flexibility is perhaps the biggest draw: They cater to everything from favorite retailers to experience gifts like food tours and cooking classes. They also allow the recipient to be more active in picking out exactly what they would like to spend their funds on, and there's nothing better than getting precisely what you want!
From highly personalized selections to more general gifts such as those for office gift exchanges, gift cards offer a great and easy way to appeal to everyone. They're also perfect gifts for someone who has everything.
Creative Gift Card Presentation Ideas
1. With a Small Coordinating Object
A great gift card presentation idea is to pair the card with a small, inexpensive, but related gift item. This can be a foodie gift card attached to a new piece of kitchenware for the budding gourmet, or a coffee shop gift card attractively presented inside a mug or travel cup. While the card allows the recipient to spend the funds on their items and experiences of choice, the related item will forever be a tangible reminder of the gift.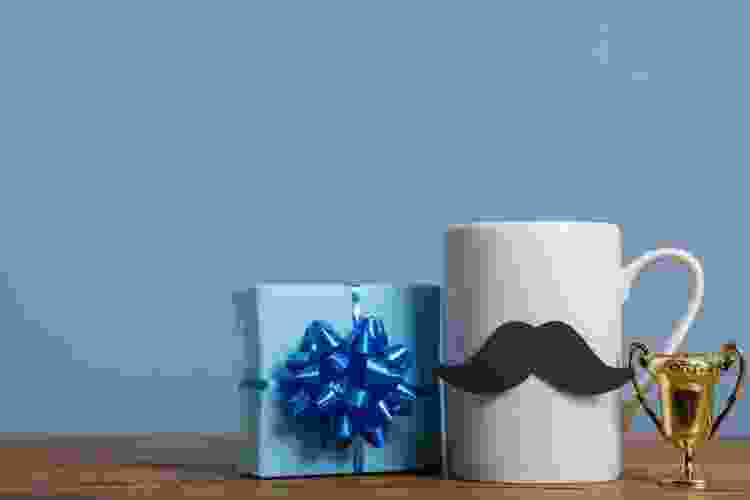 2. Make a Candy Jar
A fun way to give a gift card is to create a candy jar of the recipient's favorite treats. Create an attractive container using a Mason jar filled with sweet treats or snacks. Attach the gift card to the outside or top of the jar, or place it inside against the glass or hidden under treats to make them forage for their gift.
This gift card presentation idea is perfect for people with a sweet tooth or for children. It also works great for any kind of snack and with any size container. Candy jars also make great last-minute gift ideas.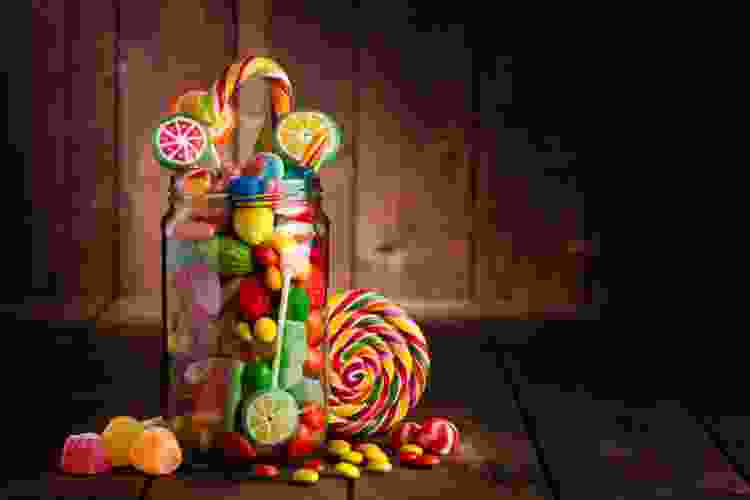 3. Create a Handmade Envelope
Handmade envelopes and paper pouches are another wonderful gift card presentation idea. Create an attractive envelope or slip using new or recycled paper. Retailers like JOANN and Michaels carry a great assortment of fine handmade papers. There are a number of tutorials on how to fold your paper and fasten the corners, including ideas on how to decorate it with collage or embellishments to make it extra special.
Hungry for the Best Cooking Gifts?
Shop gifts and experiences for food lovers, budding chefs and cocktail connoisseurs.
4. Give It With a Bottle
Another great gift card presentation idea is to pair it with the recipient's favorite beverage. Affix the gift card to anything from a wine bottle, a favorite hard liquor or even a bag of their favorite coffee. Sodas, seltzers and other beverages are also perfect options. This is great for grab bags, white elephant gift exchanges at gatherings around the holidays and last-minute Christmas gifts.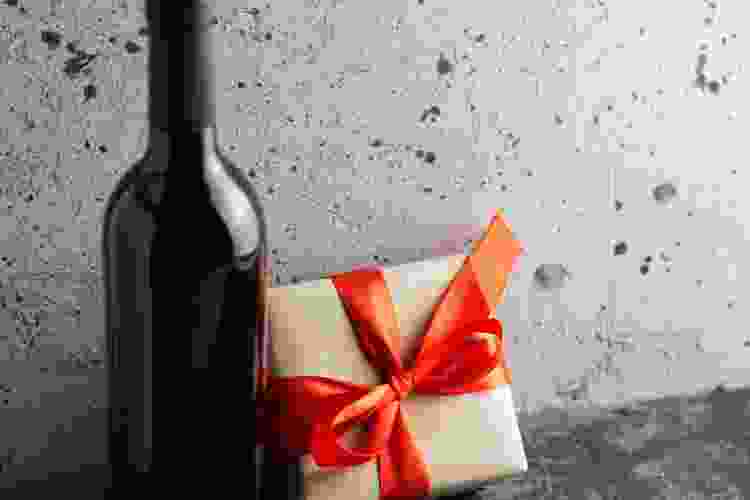 5. Create a Puzzle Box
A fun way to give a gift card is to create a handmade puzzle box they must solve to obtain the card. These can be as simple or advanced as you like. Boxes can be constructed out of existing boxes, cardboard or cardstock paper. A puzzle box, whatever the difficulty level, is an engaging way to present a gift card for children or curious, puzzle-loving adults.
6. Pop-Up Card or Booklet
If you're looking for an elaborate and creative way to give a gift card, consider crafting a fun pop-up envelope or booklet to display your gift card front and center. Tutorials online show how to create unique gift card presentations like this, including engaging designs that are as surprising and fun to give as they are to receive. They also evoke an element of surprise and whimsy that will be long remembered by the receiver.
7. Make a Fabric or Knitted Sleeve
An excellent gift card presentation idea, particularly in the winter months, is creating fabric or knitted pockets or sleeves for gift cards. This adds a cozy personal touch that allows you to tailor your gift sleeve's print and color to the theme of the intended celebration — red and green for Christmas, for example.
Fabric pouches are simple to sew by hand or machine. While knitting or crocheting a pocket or sleeve for your card may require more advanced skills, they're an excellent short afternoon project for even beginner knitters. If you aren't up to making the pouch yourself, you can always purchase or recycle one and add elements like buttons and trim, or hand stamp a design or message onto the pouch.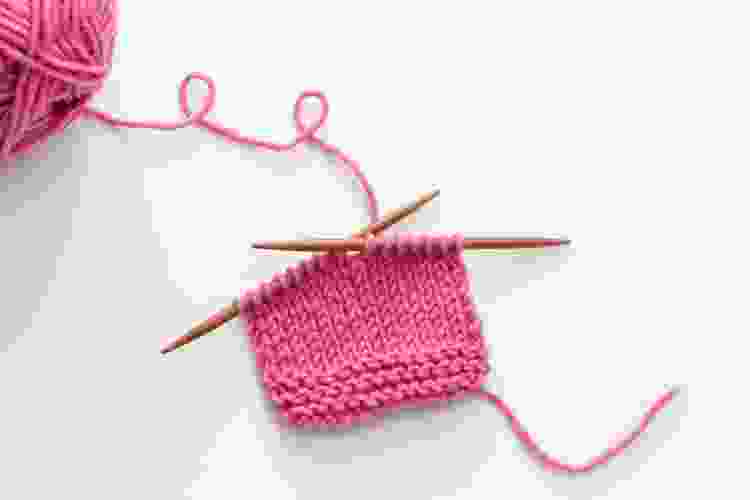 8. Make a Memory Book
A thoughtful gift card presentation idea is creating an accordion or handbound book album featuring mementos and photos personal to you and the gift recipient. Fold a long sheet of paper or cardstock into fourths or eighths, creating a system of pockets; one to include your gift card, others to include pieces of ephemera and printed images. These personal touches make the small book a great memory long after the card is gone.
This is a perfect idea for a gift card presentation for both family and friends you've known for a long time, and a great way to share experience gift cards.
9. Create a Gift Card Wallet
Another perfect presentation idea for gift cards is to create a wallet from paper or fabric to enclose the gift card. Make it a simple bifold design or add elements like buttons, latches or adhesive to close it. This idea also works perfectly when presenting several gift cards for group gifts. An alternative is to recycle an older wallet and decorate it with a design or image special to you and the recipient.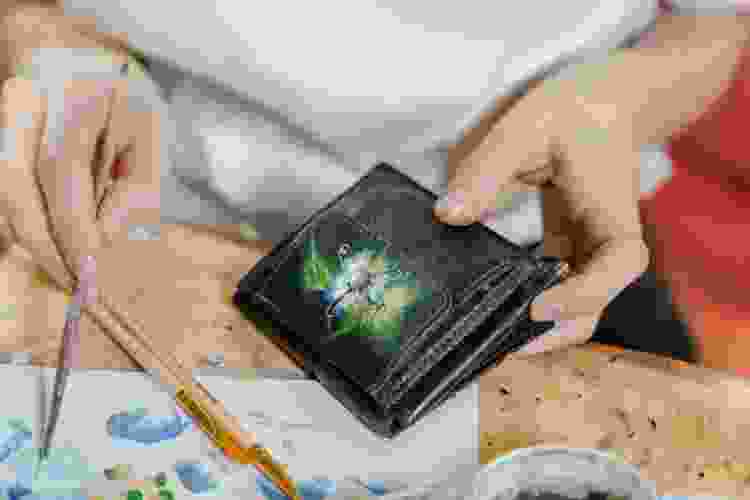 10. Fold It in Origami
A completely one-of-a-kind gift card presentation idea is to enclose your card in an origami sculpture. Animals, butterflies or other unique folded objects make memorable receptacles for gift cards. While folding the paper and engineering the shape may take a little practice, it's more than worthwhile. This gift card presentation idea is especially great for children.
11. Attach an Ornament
For the holidays, ornaments make great accompaniments to gift cards. If you're feeling especially crafty, make a simple fabric or paper ornament to hang on a tree. You could also purchase a special or handmade ornament, which will forever serve as a reminder and point of connection long after the gift card has been spent.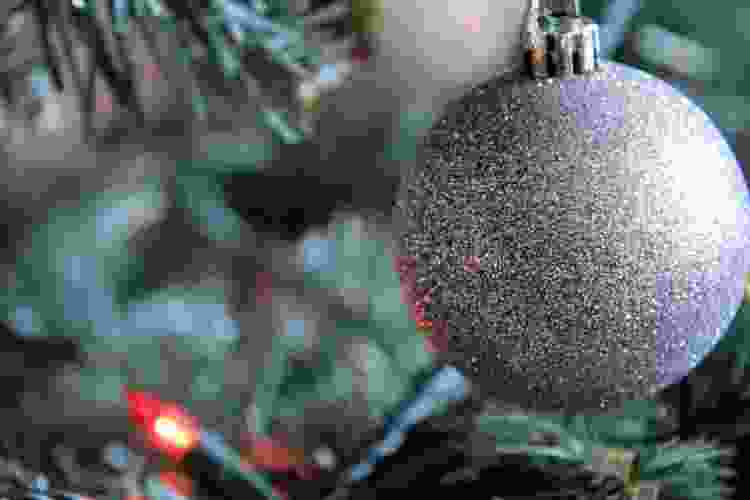 12. Deck of Gift Cards
For holidays or other gatherings, a fun gift card presentation idea is to create a deck of cards with several gift cards secreted inside. Each participant draws a card from the deck as it makes its way around the room. Some are just regular cards, but the lucky will draw the actual gift cards as prizes. This works perfectly for office parties or large family gatherings and is a fun ice breaker activity for people you would like to get to know.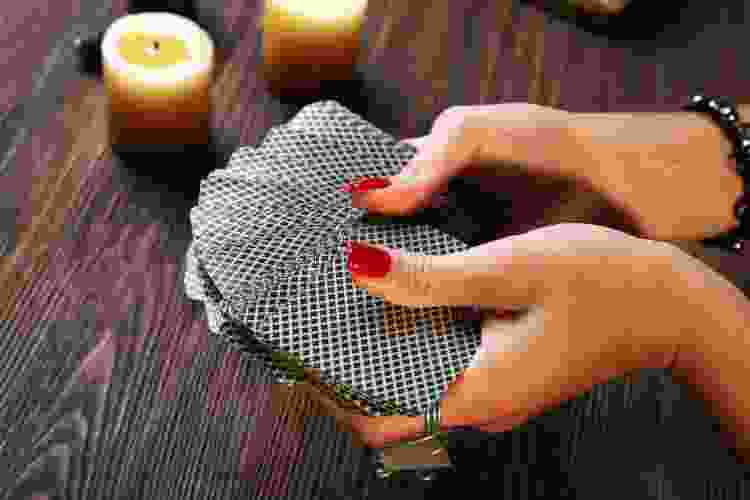 13. Put It in a Snow Globe
Another fun holiday gift card presentation idea is to create a simple snow globe. Place the gift card inside a mason jar and then use small seasonal items and fake snow or glitter to decorate the interior and outside of the jar. Think animal figures, miniature ornaments and small trees. The jar can remain a favorite décor item long after the occasion.
Creating snow globes can also be a fun group or kids' activity. Children love to create them, so this is an excellent option for having them make holiday gifts for teachers.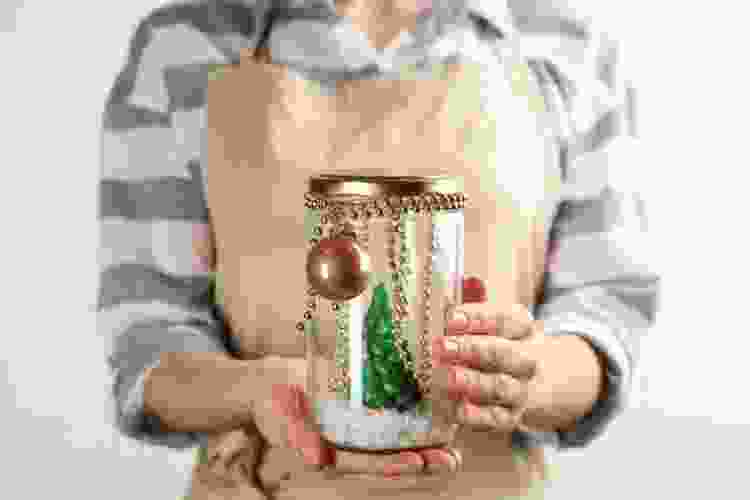 Gift Cookware Loved by Chefs
Shop gourmet gifts for your favorite foodie. Chef-beloved brands. Easy returns. Price matching guaranteed.
14. Include a Toy
A cute gift card presentation idea for kids is to attach the gift card to a small toy or inexpensive stuffed animal. This is particularly cute if you arrange the card so that it looks like the animal or doll is "presenting" the gift card. Stock up on small stuffed toys and dolls at dollar stores and thrift shops to keep them on hand for gift card giving occasions.
15. Gift Card Bouquet
An excellent gift card presentation idea, particularly for group gifts, is a gift card bouquet. These can be created using pipe cleaners and tissue paper to fashion flowers with gift cards at their centers. This unique gift card presentation idea works perfectly for new mom and baby shower gifts, with cards assembled from a number of different places and retailers. It's also an excellent gift card presentation idea for new homeowners or housewarming parties.
16. Attach It to Art or Classroom Supplies
A fun gift card presentation idea for end-of-year teacher gifts is to create a bouquet of markers or pencils. The card is a personal gift, but you are also providing some badly needed classroom supplies for the next year. Switch out the classroom supplies for paint brushes or professional grade markers or drawing pens, and this becomes a great gift idea for budding artists.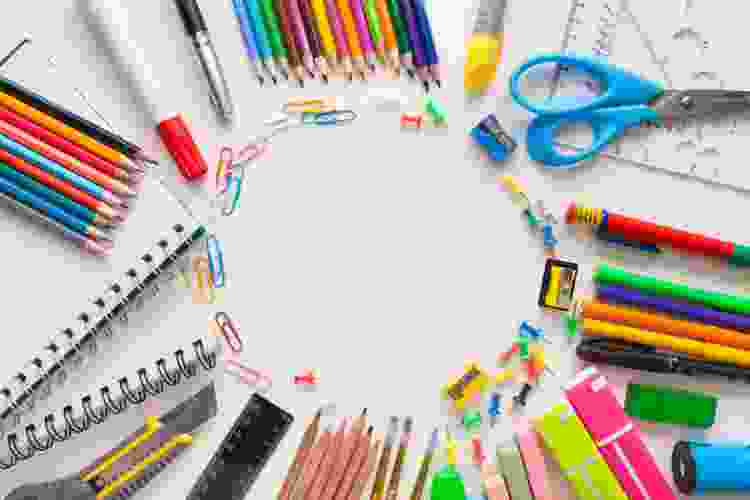 17. Bath and Body Items
A great idea when presenting a personal care gift card is to pair it with a favorite small cosmetic or bath and body item like perfume, bath gel or lotion. This works perfectly for giving a spa day card or a card for the recipient's favorite bath and body or cosmetics store. Retailers often offer small sample sizes of their most popular products that make a perfect accompaniment to a gift card.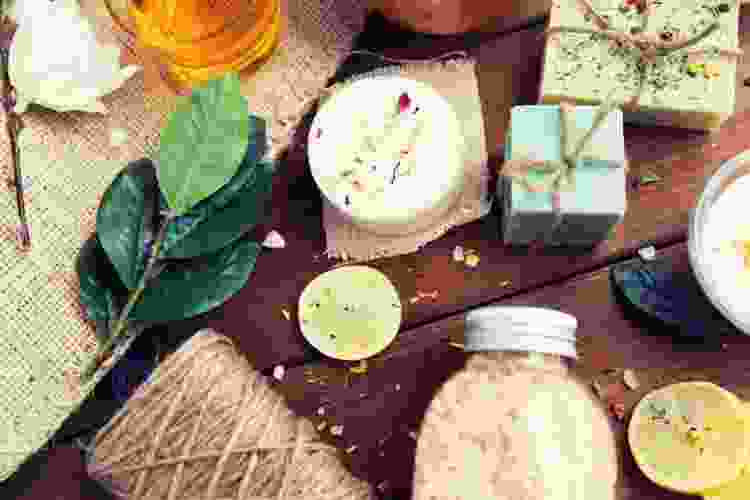 18. Create a Custom Gift Pouch or Bag
A cute and recycle-friendly gift card presentation idea is to create a small bag or pouch from recycled paper. Great ideas include leftover gift wrap or the comics section of the newspaper. Magazine pages also create visually interesting packaging. You can always add other small items to the bag with the card, like stickers, toys or sample-sized offerings related to the gift card.
19. Make a Gift Card Wreath
Another fun gift card presentation idea for group settings is a gift card wreath. Place decorative envelopes on a wreath, attach them with clips and then draw names, with each participant choosing one of the cards. Vary the amounts of the cards and make a game of it, allowing players to swap, barter and scheme for their desired cards.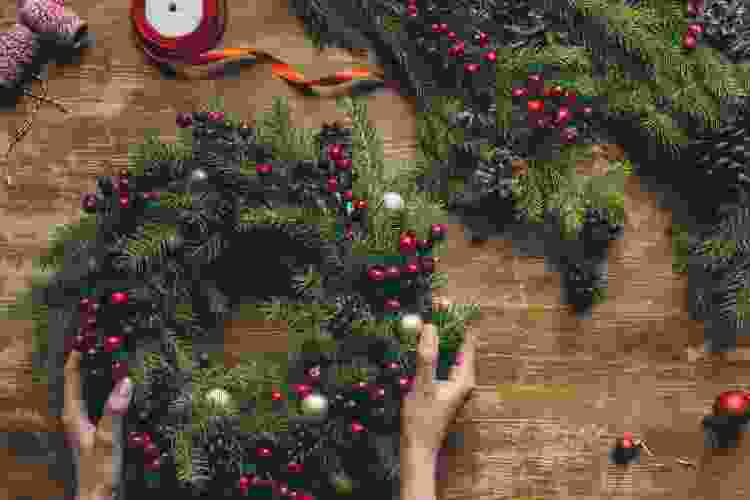 Join 200,000+ Culinary Enthusiasts
Exclusive deals, recipes, cookbooks, and our best tips for home cooks — free and straight to your inbox. PLUS: 500 Rewards Points.
Whatever gift card presentation idea you choose, giving a gift card is an excellent way to celebrate any occasion, from the most formal to the everyday. By using these great ideas for gift card presentation, you make the experience of receiving it even more memorable and unique than the card itself.
For even more fun gift ideas, check out other experiences happening on Cozymeal.