19 Best Team Building Activities in Boston for 2023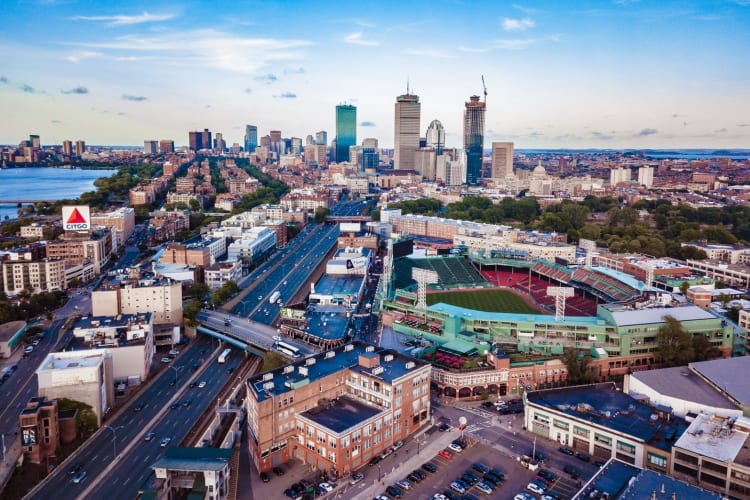 It should come as no surprise that there is a huge assortment of interactive and fun team activities in Boston, perfect for groups of all types and sizes. As one of the oldest cities in the United States, Boston has long enjoyed a reputation as a center for business, the arts and culture.
Over the last few years, Cozymeal has helped countless teams have fun and grow closer. Team building not only helps colleagues to work together more effectively, but also improves the quality of life of individual team members. Today, we've put together a few suggestions for team building activities in Boston, along with an overview of why team building can help bring performance to the next level.
Jump to Section
---
OUR RECOMMENDATIONS
---
Fun Team Building Activities in Boston
1. Culinary Team Building Activities in Boston
From classes to tastings to private chefs, team building activities in Boston will set your group up for success while bonding over a shared culinary experience. Spending time together in the kitchen encourages listening, creative thinking and problem-solving skills, while a gourmet meal is always grounds for good conversation, forming connections and building camaraderie. World-class chefs and instructors are experts in team facilitation and eager to teach your group lasting teamwork skills, whether it's with a Japanese dinner party, a food tour or a sushi making competition.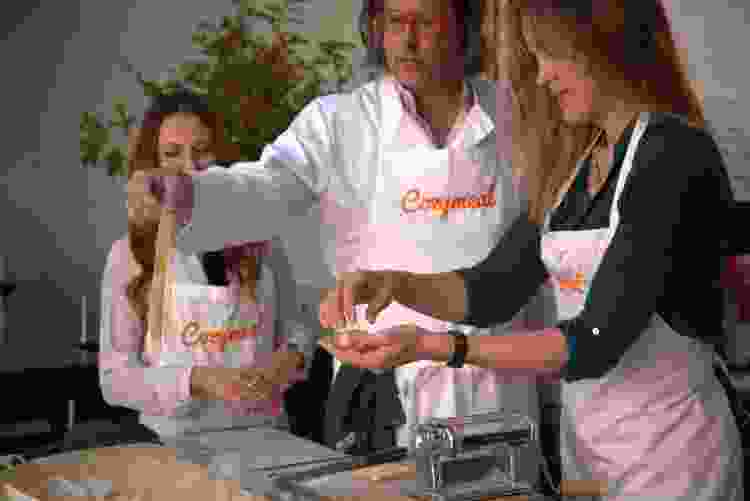 2. Cooking Classes
The engaging cooking classes in Boston help bring people together while imparting valuable culinary skills just as useful as they are fun. Consider learning to master a Japanese classic with sushi making clasess in Boston, or bond with your team over learning to roll homemade pasta in pasta making classes in Boston. Cooking classes are led by the best chefs in Boston with years of experience under their aprons. You'll get to learn new skills while sitting down together for a shared meal. Bon appétit!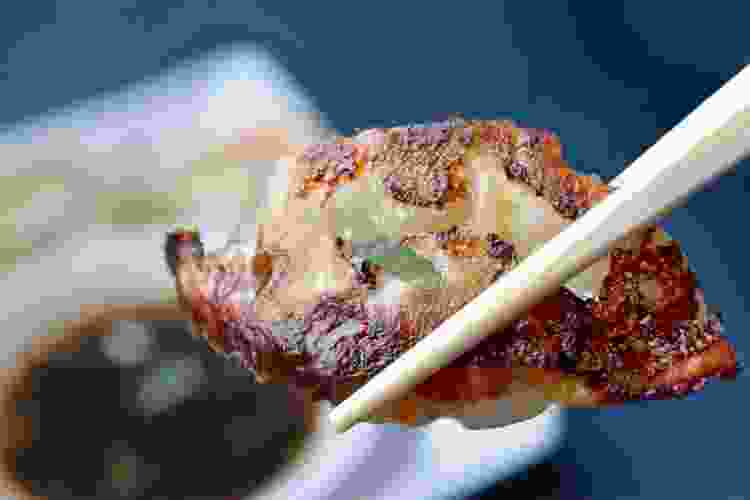 3. Food Tours
Invite your colleagues to check out the best bites Beantown has to offer with food tours in Boston. These fun excursions are perfect team building activities to get everyone out of the office and out on the town, exploring the best of the local food scene, from Central Square to Little Italy, Boston and beyond. You'll get insight from an expert local guide with a wealth of knowledge on the city's hidden gems, famed eateries and iconic local dishes you can't miss trying. While you sip and savor, your team will also learn about local history, culture and architecture for a truly memorable corporate outing in Boston.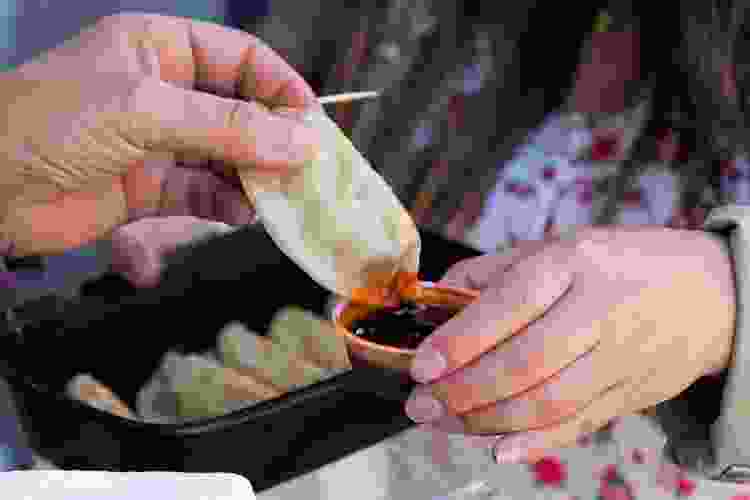 4. Online Culinary Team Building Activities
Have some telecommuters in the bunch? If your team is based out of Boston and beyond, you can include everyone in the fun with online team building activities that span the gourmet gamut. These completely virtual events can be done from anywhere, making them a great option for long-distance groups. Learn to be a master chef in live online cooking classes, or perfect your cocktail craft in online mixology classes. Tastings are another way to bond with your remote team; virtual wine tastings can put a unique spin on the traditional office happy hour.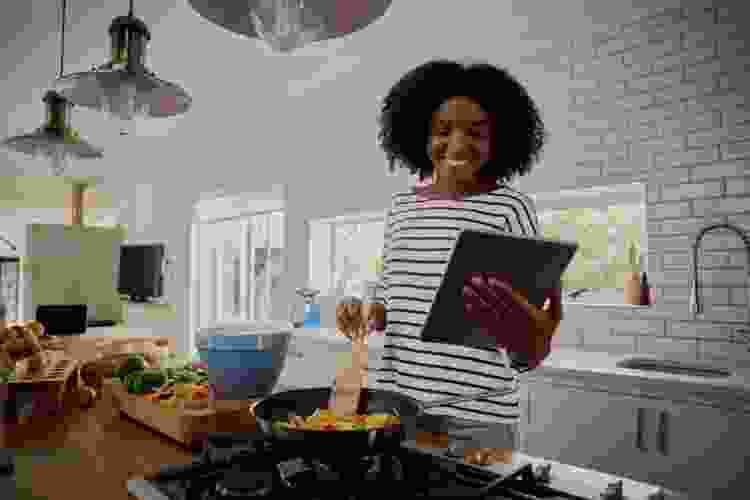 5. Archery Games
Have you ever wanted to go to battle with some of the people in your office? At Archery Games Boston, you can do just that...kind of! This unique experience arms each participant with a bow and some foam-tipped arrows, splits the group into two teams and then lets everyone loose in an enclosed arena. It's similar to paintball, but with a bit less mess.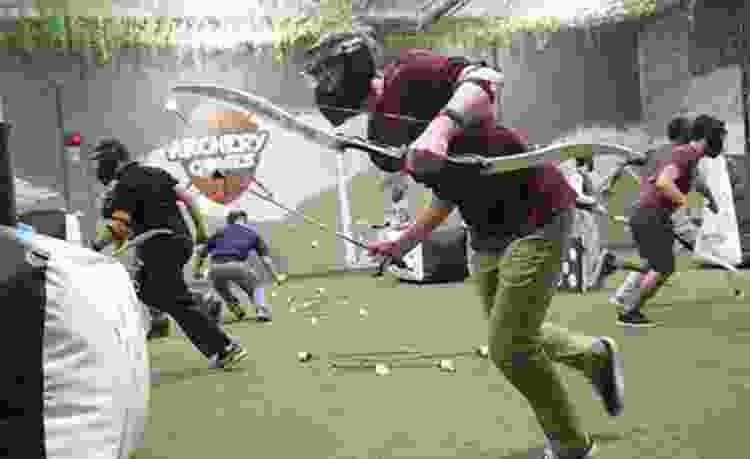 6. BikeBus Boston
If you lead a fitness-minded team, you'll definitely want to consider BikeBus Boston. Part tour bus, part SoulCycle, the BikeBus offers an unconventional way to get around town and see iconic Boston sites, while also breaking a sweat. Your team will have fun exploring the region and get a great workout to boot. It's one of the coolest things to do in Boston for any team who loves movement and sightseeing.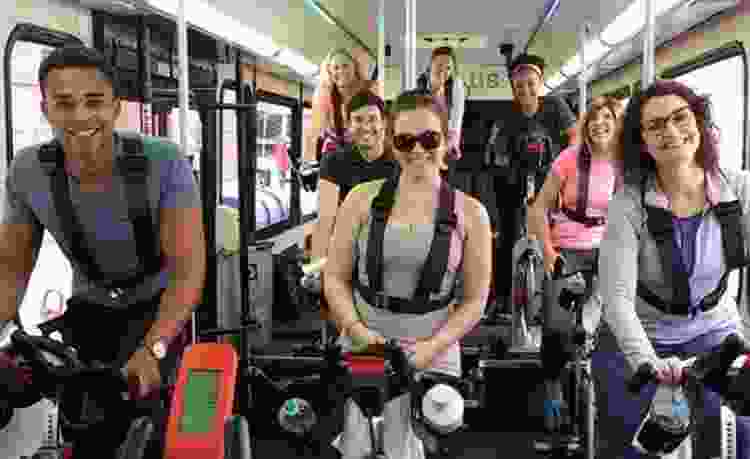 7. Escape Room
Escape rooms are experiencing a surge of popularity these days, and it's easy to understand why. They're highly interactive, they reward creative thinking and they challenge your team to come together to solve problems — what more could you ask from a company outing idea in Boston? Some of the city's top escape rooms include Trapology and Escape the Room.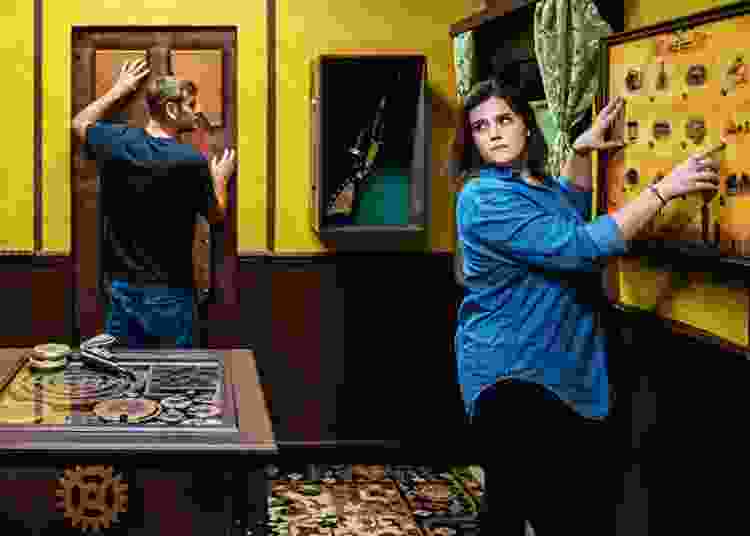 8. Murder Mystery Co.
Dinner theater is one of those activities that may seem kitsch at first, but it never fails to draw big smiles and create timeless memories. The dinner theater programs Murder Mystery Co. is a fantastic group activity in Boston that puts on private events with crime, cocktails and great food. You'll work together to solve the mystery, while also wearing some awesome era-appropriate costumes.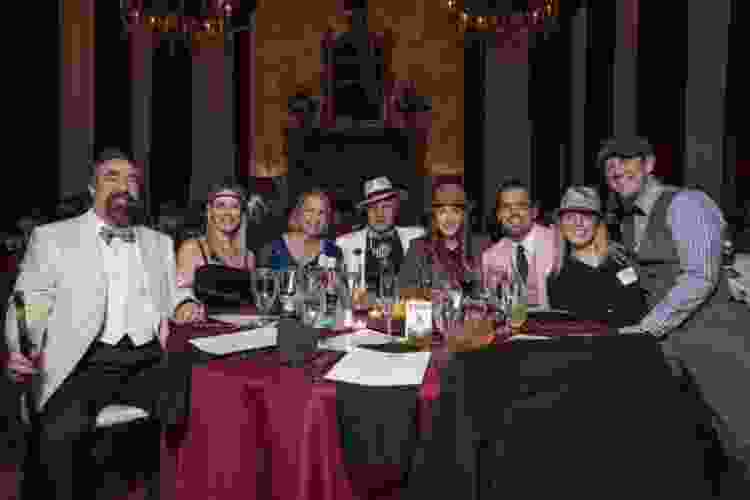 9. Volunteering
Volunteering is a great way to both build camaraderie within your team and to help the greater community. Your team could spend a fantastic day working to get food to Boston's most vulnerable residents or socializing with the elderly. No matter how you choose to spend your time, your team can feel good about stepping up and helping others. This is a great company outing idea in Boston that gives back to the city you love.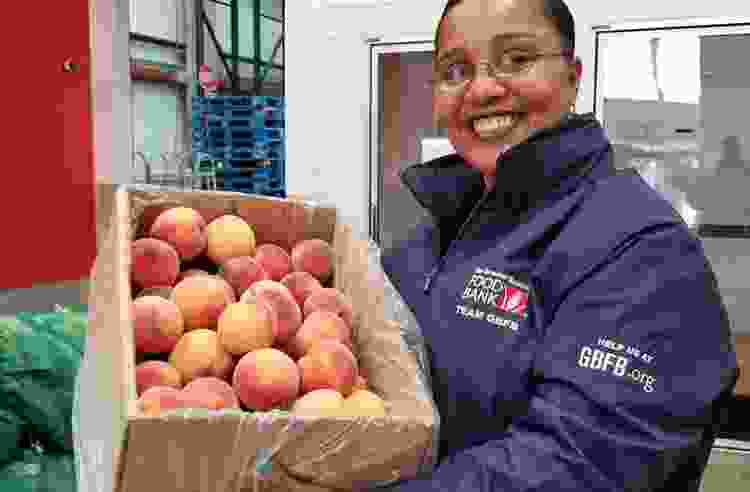 10. Trampoline Park
Do you remember how much fun it was to bounce on a trampoline as a kid? As it turns out, it's still a blast as an adult. Flip upside down, play trampoline basketball or even try some aerial dancing at SkyZone. This unique facility also offers meeting rooms and food, making it a one-stop shop for team building.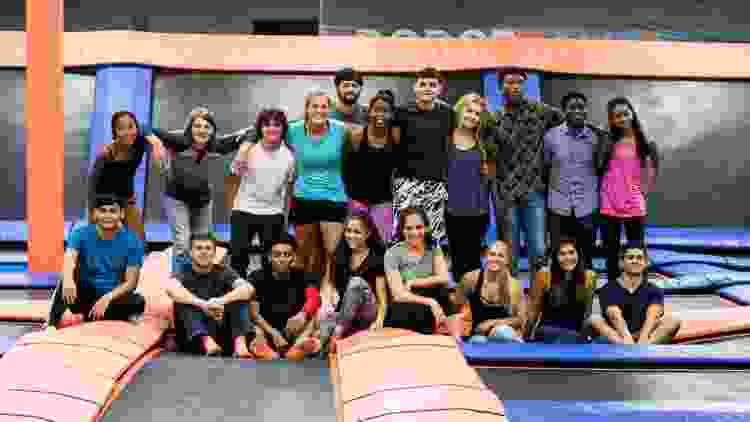 11. Old Town Trolley Tour
If your team isn't located in Boston, you'll definitely want to stop by the numerous historic sites sprinkled throughout this important city. One of the best ways to do that is via the Old Town Trolley Tour. This hop-on, hop-off tour brings you to over 100 historic sites, such as the historic North End and Beacon Hill.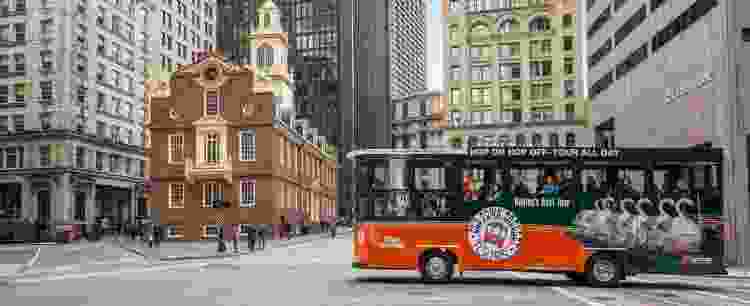 12. Live Sports
Boston has a reputation as a juggernaut in professional sports, having won more championship titles than any city except for New York. Treat your team to a fun day out by catching the Patriots in Foxborough, or make a visit to historic Fenway Park to see the Red Sox play.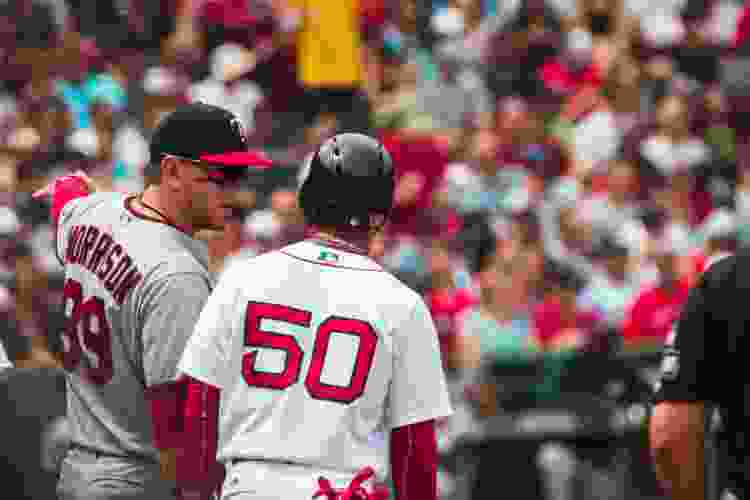 13. Laser Tag
Smoke machines, dozens of lasers and plenty of ultraviolet light. It might sound like the recipe for a rave, but it's actually one of the most fun team building exercises out there: laser tag. Split your group into two factions, then wage a futuristic war on each other using high-tech lasers. Boston is home to a number of laser tag facilities such as XtremeCraze.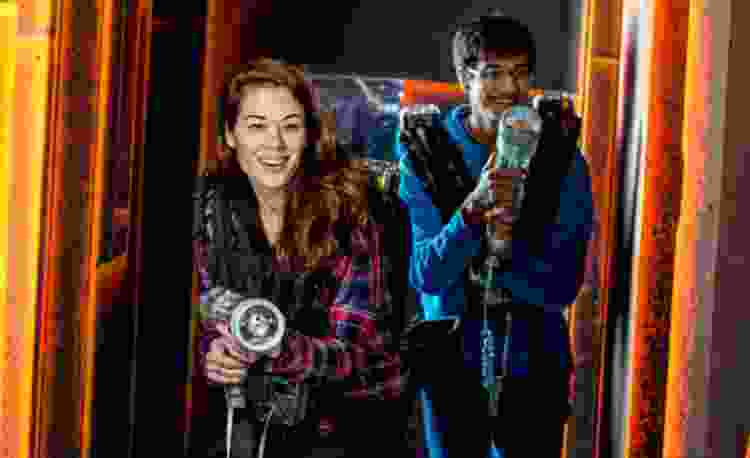 14. Sailing and Cruises
Thanks to its location on the banks of the Atlantic Ocean, Boston is home to a number of water-based activities. One of the best options for team building is a sailing lesson or a dinner cruise. The Liberty Fleet boasts a number of charismatic tall ships, which can be manned entirely by your team while sailing around the Boston harbor.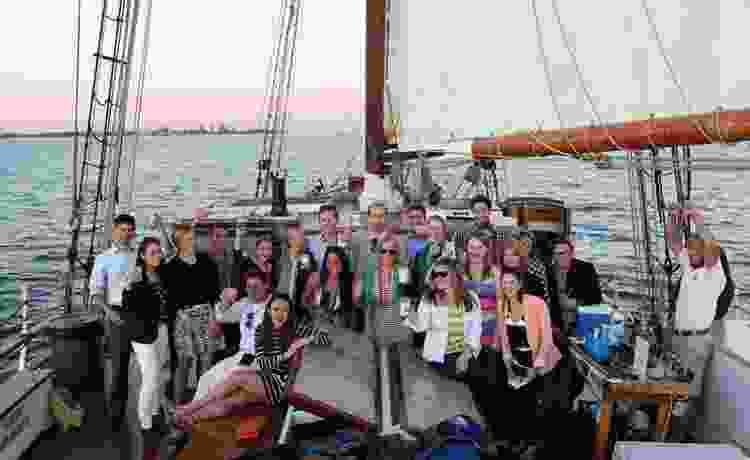 15. Scavenger Hunt
Scavenger hunts are a great way to see a city's major sites while also introducing a bit of competition and creative problem-solving. For a fun team bonding event in boston, split your group into smaller teams, then challenge each group to interpret riddles that will lead them to the next clue.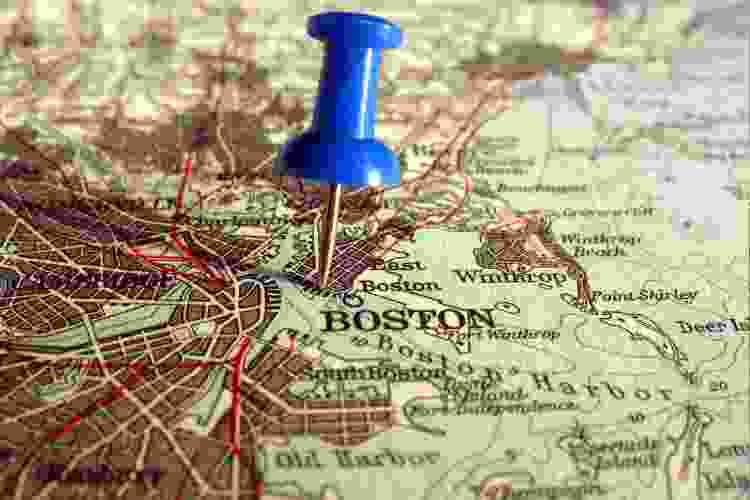 16. Walk the Freedom Trail
Located in the heart of downtown Boston, the Freedom Trail is a 2.5-mile path that passes by an impressive selection of historic buildings and venues. You'll have a chance to explore important sites like Old State House and the site of the Boston Massacre. You can also book a walking tour with an accompanying guide to get the most out of this experience.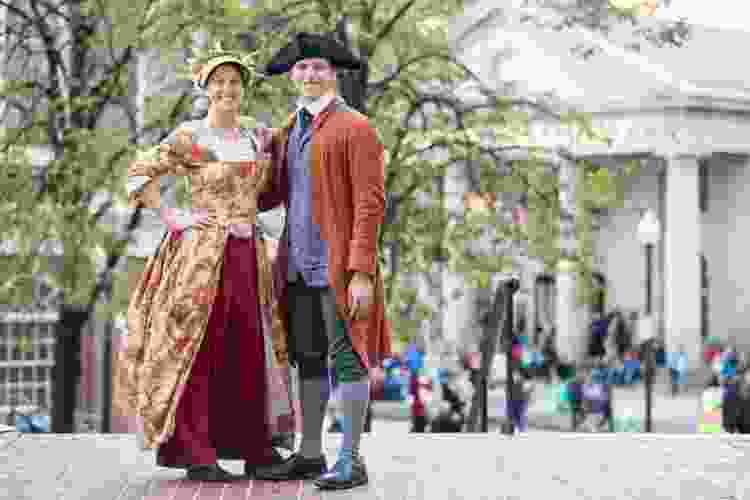 17. Historic Pub Crawl
Nearly every city offers some version of a pub crawl, but few can match the historic significance of Boston's tours. By embarking on the Historic Pub Crawl, you'll see the breweries that served the Founding Fathers, as well as try some original beers from Samuel Adams. Best of all, you're joined by a guide costumed in 18th century garb and chock full of knowledge.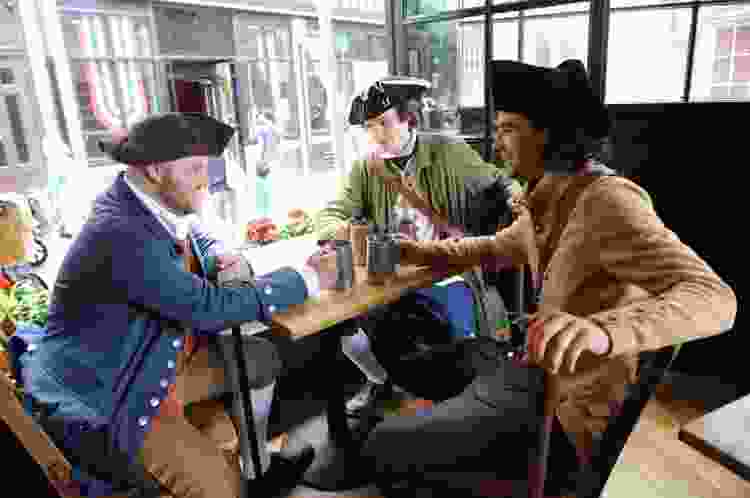 18. Movie Mile Tour
Though Boston doesn't have as rich of a cinematic tradition as Los Angeles or New York, the city has had its fair share of time on the big screen. The Boston Common and Beacon Hill have both acted as sets on numerous movies, which you can learn all about on the Movie Mile walking tour. This fun group activity in Boston brings guests to over 30 locations used in major television and film productions.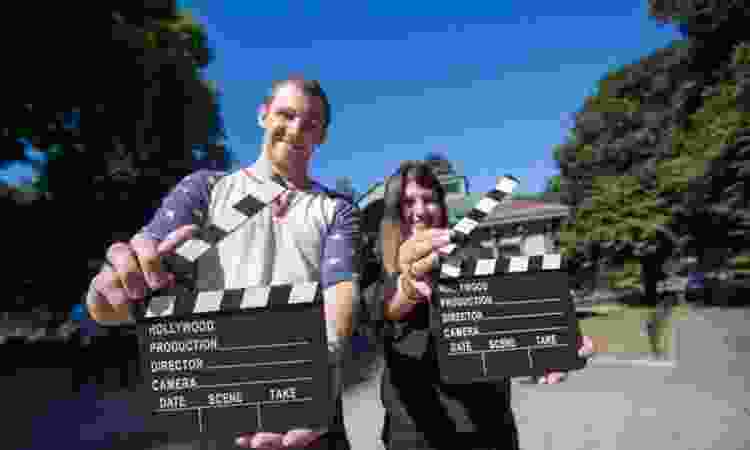 19. The Paint Bar
If you'd like to promote your team's creative thinking, you'd be hard pressed to find a more fitting option than a paint and sip. These fun classes teach your team how to paint a work of art, while also giving you plenty of chances to sample popular wines and area brews. The Paint Bar is widely considered one of the best paint and sips in the Boston area.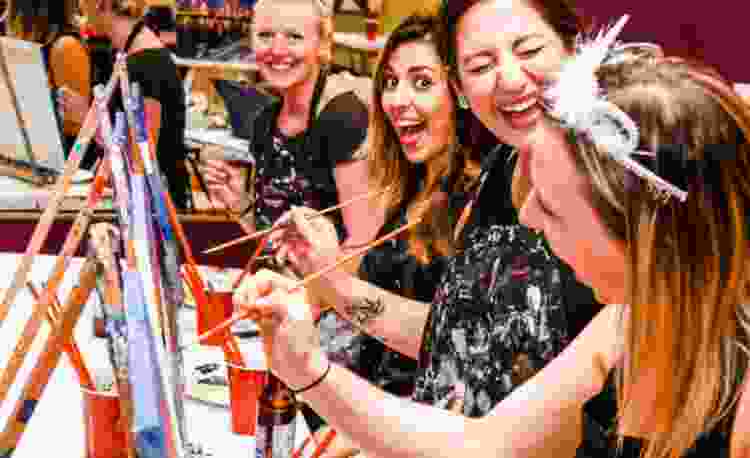 Does My Team Really Need Team Building?
Every group can benefit from a bit of team building, even if they're already close-knit. In general, team building exercises challenge teams to participate in an activity that substantially differs from the typical day-to-day of the office. Besides giving your team a chance to get to know each other, team building activities also promote creative problem solving, out-of-the-box thinking and happiness. A survey by Atlassian found that when teamwork was encouraged and fostered, workers were 80% more likely to report higher emotional well-being.
Team building activities can also help to spark relationships between employees who may not interact much in the office. For example, someone from the accounting department might be paired with a marketer, or an executive might work alongside an intern. This crossover strengthens social ties throughout the company, making employees feel more confident and facilitating the flow of ideas from throughout the company.
Will Team Building Help Grow My Business?
In the eyes of some executives, team building games might look like little more than an excuse for employees to slack off. After all, instead of spending the day on the phones or helping customers, employees engaging in team building might take a trip to a museum or solve their way out of an escape room.
However, studies have shown that in the long term, participating in team building almost always pays off. Though you might lose one day of productivity, you're encouraging employees to think on their feet and engage more freely with the group, which are skills proven to boost performance when they return to the office. Furthermore, team building activities help workers develop a more positive perception of the workplace, which leads to increases in both day-to-day employee engagement and long-term retention.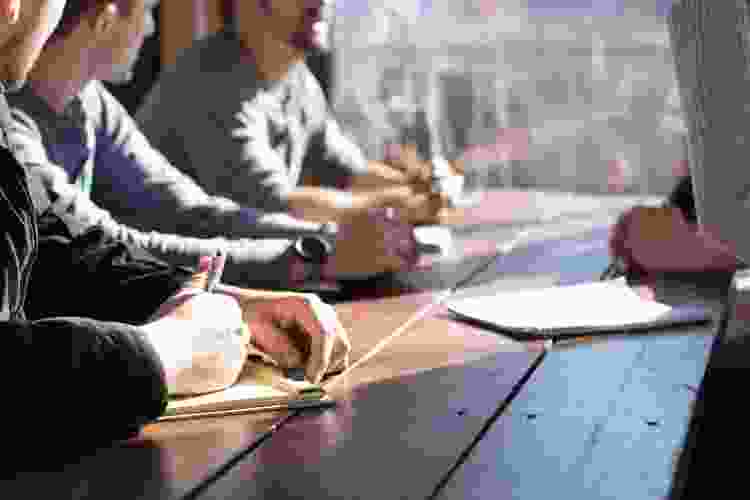 How Do I Find a Team Building Activity That Works for My Team?
Organizations should consider two factors when planning for team building activities in Boston: inclusivity and interactivity.
Inclusivity simply means that the activity is something everyone can get involved with. Be sure to consider factors like physical limitations and the time of day. If some of your employees are in wheelchairs, it might not make sense to invite everyone for a rigorous hike, but a trip to an art museum or a cooking class would work well. Time of day also plays a big role for employees with children or extracurricular activities. Try to schedule team building activities during the workday when possible, rather than asking employees to sacrifice some of their valuable time away from the office.
If some of your staff works remotely, don't forget to include them. There are plenty of virtual team building activities and online games for remote teams to satisfy groups of any size and ensure that everyone can take part.
The other factor to consider is interactivity. For most groups, the more hands-on an activity is, the more they'll benefit. Think about the time you've spent hanging out with friends. Whether you go see a movie together or have a picnic in the park, you'll have a great time. However, you're much more likely to share stories and deepen your relationships during the picnic, simply because it affords more chances to interact than the movie. The best team building activities give your employees a chance to socialize and work together to solve problems.
Additional Benefits to Team Building
Team building has been proven to provide a number of benefits, including:
Better time management. Many team building activities, such as escape rooms or virtual scavenger hunts, involve a time element. This challenges employees to make effective use of their time, a skill that comes in very handy back at the office.
Promotes creativity. Whether they're being inspired by art at a museum or working together to solve a riddle, great team building activities leave employees feeling buzzed with creativity. You can harness this energy back at the office to brainstorm new solutions and processes.
Deepens relationships. Holding close relationships with coworkers is one of the leading indicators of a person's satisfaction with their job. As the name suggests, team building activities can tighten the bonds between teammates.
Have a bit of fun. Though our modern culture places a huge emphasis on work, it's only one facet of a person's life. Having perks at work encourages a bit of fun every now and then isn't a mark of laziness, but rather of taking the time to enjoy our precious time alive.
Team Building Is Worthwhile
In one fell swoop, great team building can achieve a variety of goals, including promoting creativity and strengthening relationships. Team building has been shown to improve communication and boost morale; both outcomes that will undoubtedly translate to increases in your team's performance.
If you think team building is right for you, this guide is bound to help you find a few ideas for outings and team building activities in the Boston area. Get your brain working and have fun out there!
And don't forget to check Cozymeal for more team building activities near you.

Join 200,000+ Culinary Enthusiasts
Exclusive deals, recipes, cookbooks, and our best tips for home cooks — free and straight to your inbox. PLUS: 500 Rewards Points.
Team Building in More Cities Near You
For even more great team building inspiration in cities near you and around the U.S., check out our comprehensive guides: