13 Fun Team Building Activities in Pittsburgh for 2023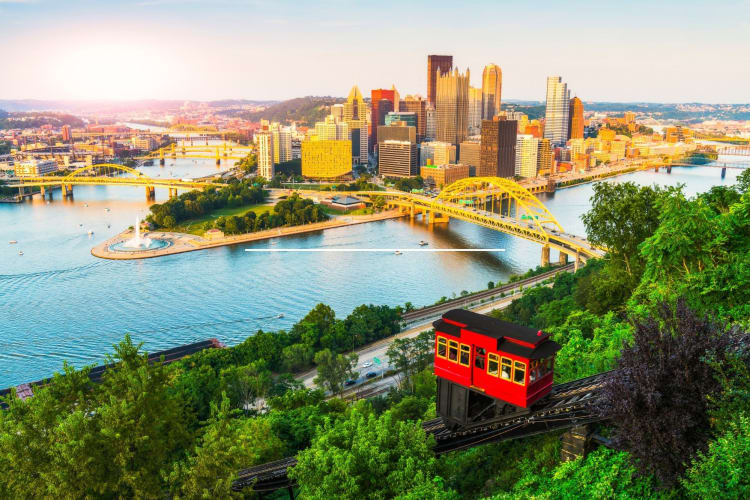 If you're looking for ways to create a unique company culture and improve employee morale, then these team building activities in Pittsburgh are exactly what you need. Nicknamed the City of Bridges, Pittsburgh is full of history and culture that's too fun not to explore. There are plenty of interactive and memorable experiences that groups of all sizes will enjoy.
With the perfect outing for your team, your crew can have fun together while also improving skills that will benefit them in the office. Not only will they build bonds, but they will also learn how to work together more effectively and efficiently, which will also benefit your business. Read on to learn more about the most popular team building activities in Pittsburgh and how they can improve your team and business.
Jump to Section
---
OUR RECOMMENDATIONS
---
13 Fun Team Building Activities in Pittsburgh
1. Culinary Team Building Activities in Pittsburgh
See the city, taste incredible food and bond with your colleagues with fun team building activities in Pittsburgh. Learn about the melting pot of cultures that makes the City of Bridge's culinary scene so diverse with food tours in Pittsburgh. For a more hands-off approach, have a world-class chef make a flavorful meal that you and your team can enjoy with a private chef experience. The culinary possibilities for team building activities in Pittsburgh are endless.
2. Cooking Classes in Pittsburgh
Take a page from a bustling professional kitchen, where communication and collaboration are needed to make flavorful dishes. With cooking classes in Pittsburgh, not only will you learn kitchen skills, but you'll also learn teamwork skills that transfer beautifully back into the office with the added bonus of a delicious meal to enjoy at the end. Make pasta from scratch with pasta making classes in Pittsburgh or learn how to make different onigiri shapes with sushi making classes in Pittsburgh; both are popular bonding options for corporate teams.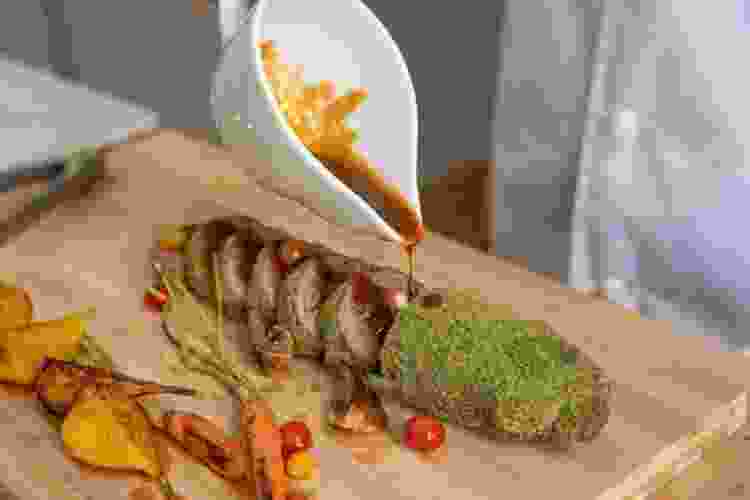 3. Online Culinary Team Building Activities
Hybrid and remote teams can still enjoy fun ways to bond with online team building activities. Easily log on to the platform and partake in online cooking classes to learn to craft delicious dishes in the comfort of your own kitchen. Alternatively, learn how to make classic cocktails and put a twist on your favorites with online mixology classes. For an elegant touch, try virtual wine tastings led by experts. Corporate teams can bond over good food and drinks no matter how far apart they are.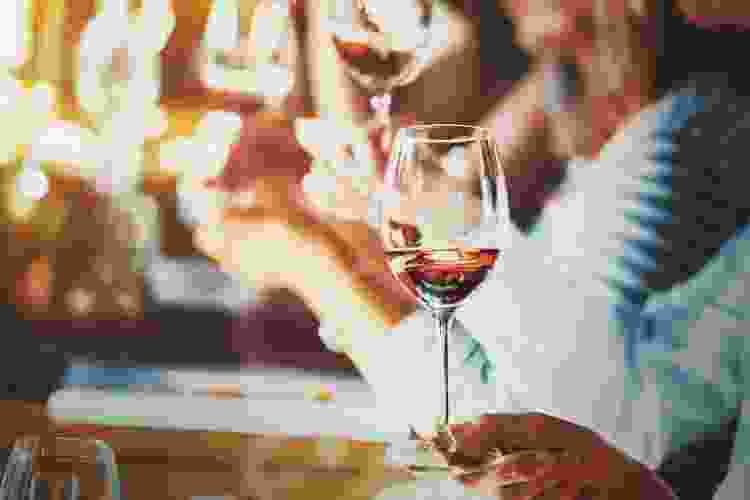 4. Enjoy Pittsburgh Pedal Boats
This city is known for the three rivers, so getting out on the water with Pittsburgh Pedal Boats and Pittsburgh Party Pontoons is one of the most classic things to do in Pittsburgh for teams seeking bonding and relaxation. You'll cruise down the water, enjoy a few drinks and have uninterrupted views of the scenic downtown. You can bring your own snacks and card games, so it really feels like a party. This is a relaxing team building experience that Pittsburgh groups won't soon forget.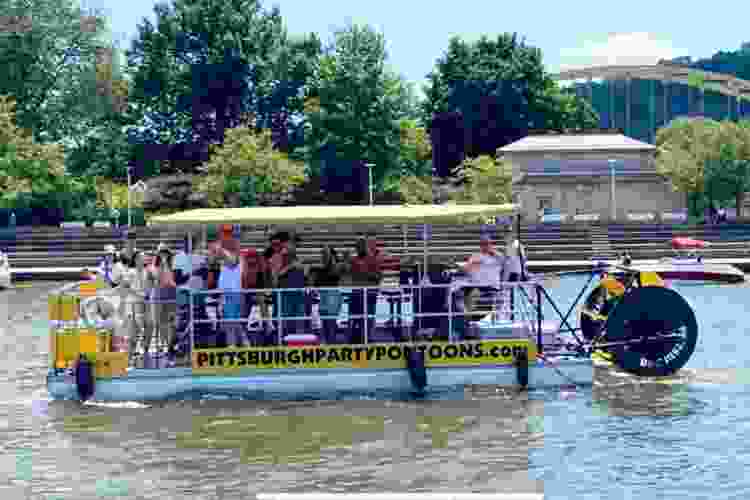 5. Have a Museum Scavenger Hunt
Explore the Carnegie Museums in a new way. These exciting team building events in Pittsburgh will have your team searching the exhibits of the Carnegie Museum of Natural History and the Carnegie Museum of Art for answers to the next hint. Have a bit of friendly competition by racing against teams of colleagues to the finish line with this team building activity in Pittsburgh.
6. See a Professional Sports Game
There's not much that Pittsburgh loves more than its sports teams. This city has some of the most team spirit, so what better team building activity is there to get your team pumped up? Host a team building event in Pittsburgh by getting tickets to a Steelers, Pirates or Penguins game.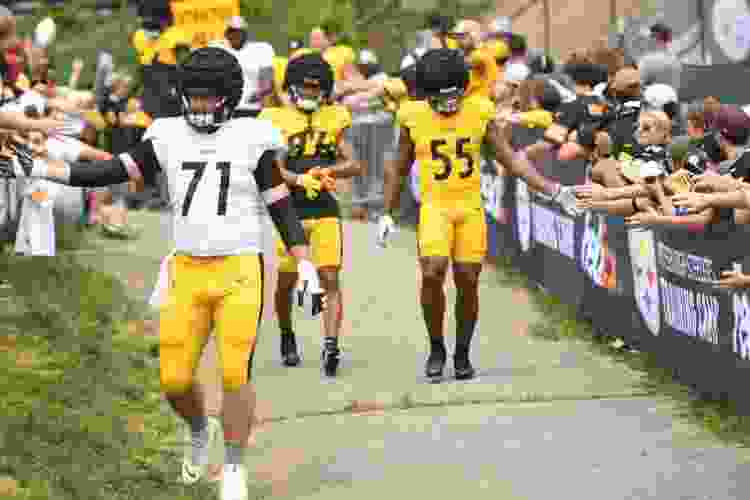 7. Bike Build-a-Thon
Get your hands dirty and build a bike for a good cause when you participate in the Charity Bike Build-a-Thon. Your group will come up with designs and showcase them before building and decorating your creations. This team building activity in Pittsburgh will have your team thinking creatively and working together for a good cause.
8. Have a VR Game Night
Take a classic game night to the next level at Scene 75. This hidden gem is a one-stop-fun-stop, complete with not only four revolving VR games, but also laser tag, mini-bowling, go-karts and an array of arcade games. Learn communication, problem-solving and teamwork skills with these awesome team building activities in Pittsburgh.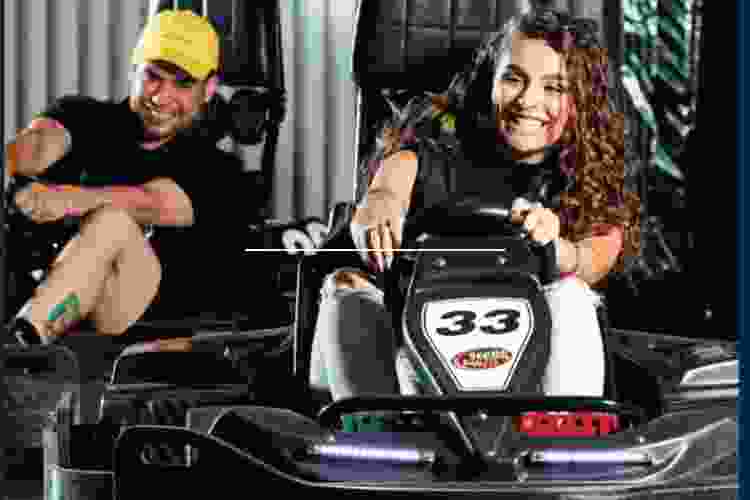 9. Enjoy a Day at Kennywood
Get your heart pumping with a day at Kennywood, one of America's oldest amusement parks. But don't think that this park is antique; it has tons of fast coasters and thrill rides. This exciting team building activity in Pittsburgh can also have you going behind the scenes for a tour or searching the park for a scavenger hunt.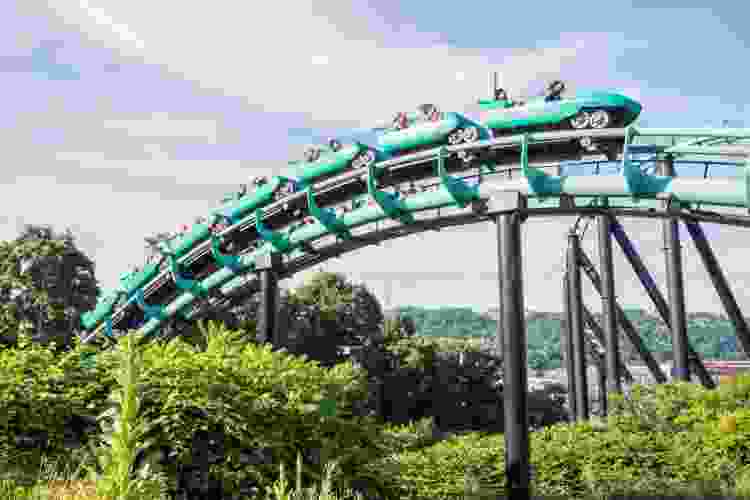 10. Build a Cardboard Boat
Want to stretch your creativity and problem-solving skills to the max in a team building activity in Pittsburgh? How about building a boat out of cardboard and duct tape? Your team will spend up to four hours working together using only limited materials to build a boat that ultimately has to float on water.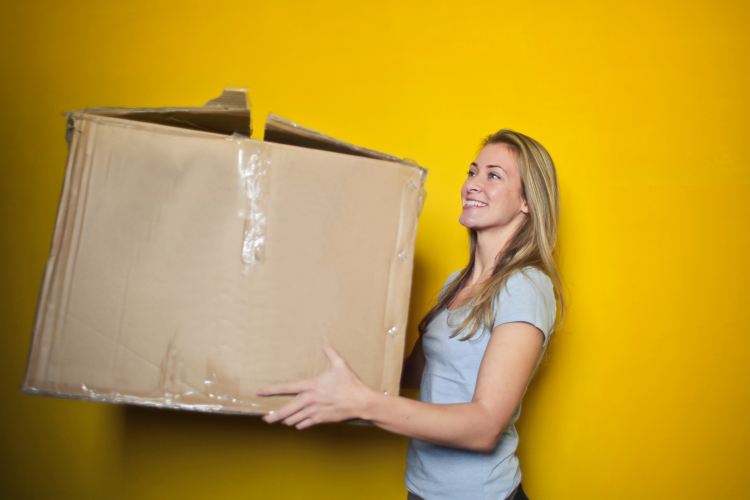 11. Try an Escape Room
An escape room helps to develop your teamwork skills under pressure. You can rent out Escape Room Pittsburgh, which has plenty of storylines ranging in difficulty for your team to participate in. Develop your time management, communication and problem-solving abilities with this fun, life-sized puzzle.
12. Solve a Fictional Crime
Fans of the hit show will love testing their detective skills during CI: The Crime Investigators. Your team will have to work together to gather evidence and piece it together to solve the crime. This engaging team building activity in Pittsburgh is sure to spark creative thinking and collaboration skills.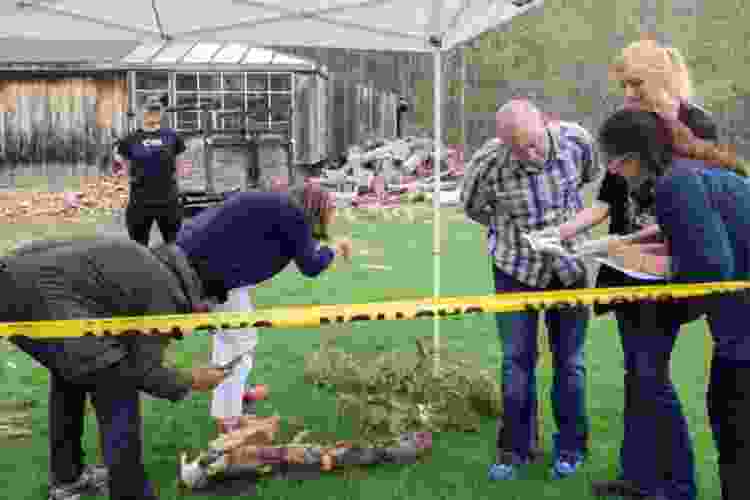 13. Spark Creativity at Contemporary Craft
Get your creative juices flowing at Contemporary Craft, where you'll learn unique crafts like sculpting, metalworking and making paper from hops. Your team will enjoy spending time together and trying something new with this team building activity in Pittsburgh.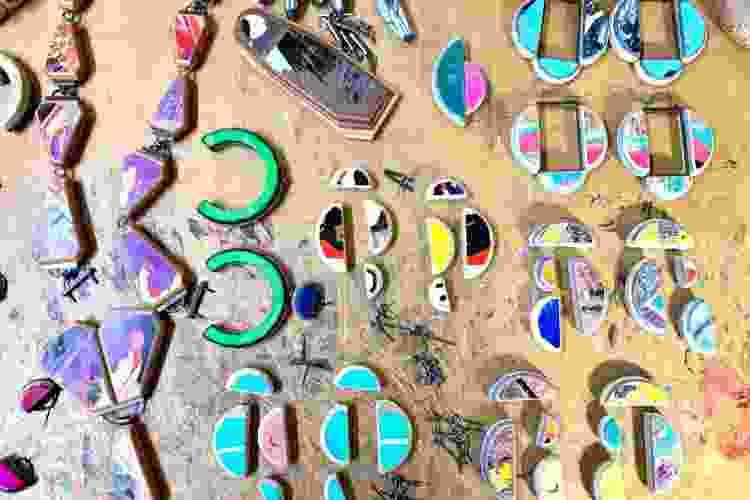 Team Building Is Good for Teams
You took the time to interview and hire the best candidates with impressive job experience and irreplaceable skills. Of course, you want all the members of this team to work well together. Unfortunately, that doesn't always come naturally; sometimes, those bonds need fostering. Team building can help encourage bonds between colleagues to make working together more efficient, including improving communication and collaboration skills.
But team building activities can also benefit the individual members as well. These activities help build confidence and leadership skills that can then translate back into the office. Frequent team building activities in Pittsburgh can also increase employee happiness by creating a company culture that places emphasis on employees' job satisfaction. When individual members of a team are happy, the team works better together, which benefits both the employees and the business.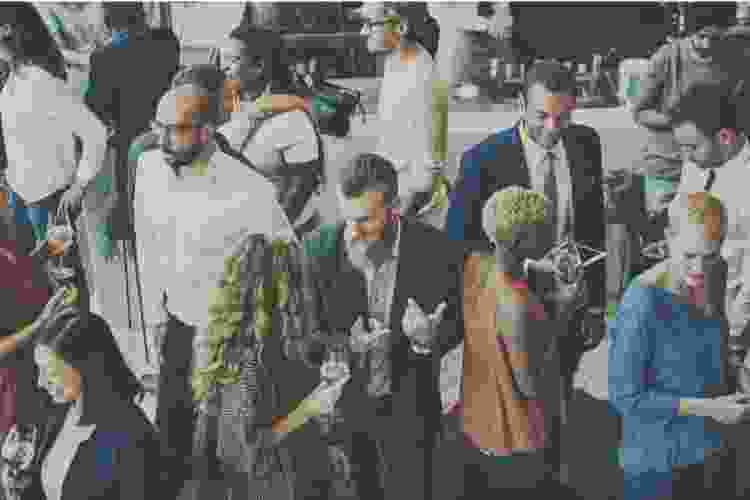 Team Building Can Help Business Grow
Business success and growth are top goals for most companies. However, the secret to success and growth isn't always found in the office; it's not always about pushing employees to work harder or produce more. Team building is an investment like any other and can actually help your business grow.
Team building can strengthen workplace values and increase overall productivity, according to LinkedIn. Whether it's an after-work activity or a weekend company retreat, team building activities can promote problem solving, creative thinking and overall teamwork.
By teaching important skills and promoting the importance of relationships, team building helps colleagues work better together in the office. Your team will be able to set and achieve goals together, addressing issues in a way that doesn't derail progress and come up with solutions that can give your company an edge. Investing in team building is investing in company growth.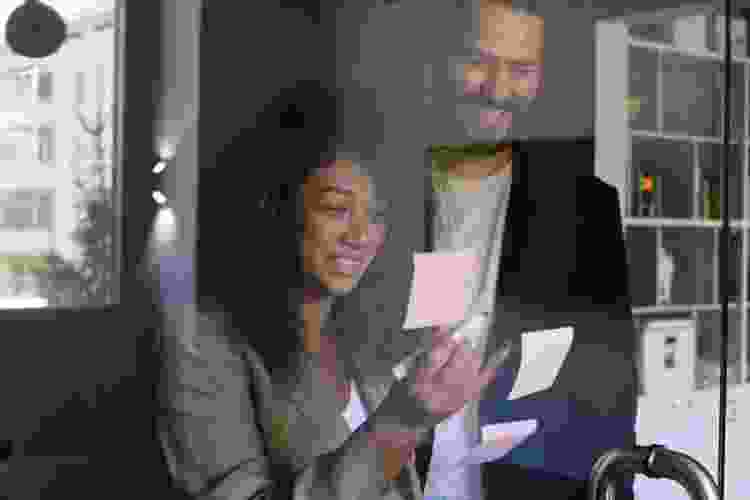 Benefits of Team Building
Team building activities in Pittsburgh can have major positive impacts on your work culture and on employees themselves. Here are some of the things regular team building can do for teams, according to Business 2 Community:
Improves communication — Communicating well is one key to a successful business, not to mention successful relationships in all arenas of life. Team building activities can teach teams the best methods and strategies to improve this skill.
Increases productivity — Productivity is a priority for every business. Team building activities in Pittsburgh help teach how to start and finish a goal with everyone putting in an effort. Productive teams work well together, consider all the options for the best approach and work towards the same goals. All of these skills can be fostered with team building activities in Pittsburgh.
Encourages collaboration — Teams must be able to work together to set and achieve goals. Even everyday tasks require effective collaboration. Team building activities in Pittsburgh encourage teamwork, including listening and experimenting with ideas to find the one that produces the best results.
Boosts employee morale — When morale in the office is low, so are productivity and happiness. Team building activities can boost morale, giving employees something to look forward to and improving company culture. When employees love where they work, employee retention is much higher. Higher morale also means higher motivation, which can improve productivity.
Encourages trust between colleagues — Trust is an essential quality to have on all teams, and team building activities in Pittsburgh can encourage trust between colleagues. Trust helps co-workers feel safe around each other, which will make them more likely to open up, share new ideas and ask for help.
Promotes creativity — Being able to solve a problem creatively is a beneficial skill to have in the office, and a number of team building activities promote creative thinking. Also, allowing yourself to be creative can improve mental health.
Identifies leaders — Team building activities in Pittsburgh can provide an opportunity for people to exhibit their leadership skills. You get a chance to learn more about the leadership types within the teams and how they work together. These activities can also help identify employees for potential promotions or leadership roles.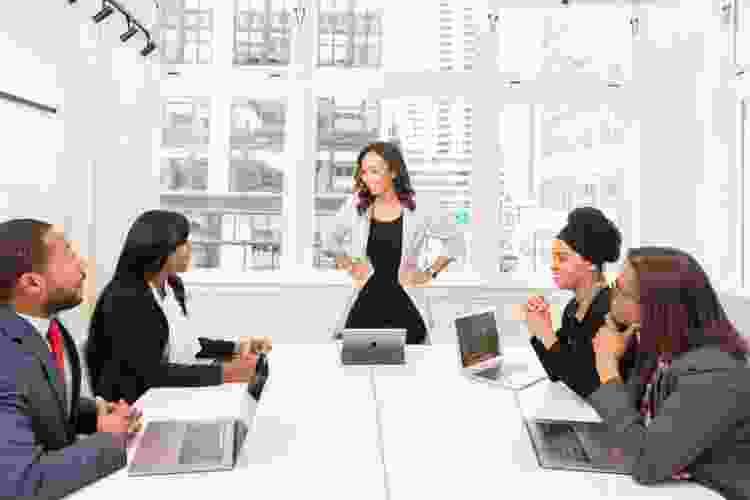 Join 200,000+ Culinary Enthusiasts
Exclusive deals, recipes, cookbooks, and our best tips for home cooks — free and straight to your inbox. PLUS: 500 Rewards Points.
Building a strong team doesn't happen overnight. Strong teams must be fostered and skills developed. Team building activities in Pittsburgh can create the bonds that are the foundation of an effective team. They can also help to cultivate beneficial skills like communication and creativity.
So plan a retreat for the weekend or schedule an event after work. No matter when or how you have them, team building activities are a proven way to strengthen your team.
For even more team building activities in Pittsburgh and beyond, check out other experiences happening on Cozymeal.
Team Building in More Cities Near You
For even more great team building inspiration in cities near you and around the U.S., check out our comprehensive guides: