Guide to Team Building Activities in NYC
Last Updated on February 9, 2021
| 0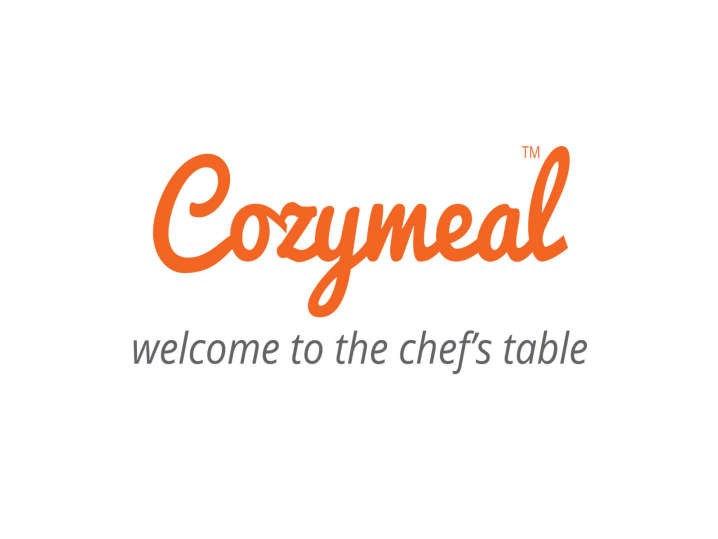 Team building activities in NYC are an exciting way to boost morale and celebrate achievements in the workplace.
There is no better spot than NYC to break up the work week with a fun activity for everyone to get creative, work together and bond through memorable experiences. Team building can truly unlock a new state of mind for your collective by encouraging collaboration, strengthening communication and helping everyone understand each other a little better.
This corporate guide to team building activities in NYC includes tons of engaging opportunities to inspire coworkers and employees for the better.
Jump to Section
Book an NYC Team Building Event

Connect with your team through world-class cooking classes, food tours and more.

See more
What Is Team Building?
Classic team building activities are offered so that employees can work together to find ways to communicate efficiently and boost problem-solving skills while promoting cooperation. But, the inner workings of a team can also mean so much more than that!
Selecting the perfect team building activities or team building games means piquing the interest, curiosity and excitement of your group. A collective positive attitude goes a long way in terms of trust and forming solid work relationships. Offering a fresh perspective can kick-start newfound productivity, especially when you are in a comfortable environment.
This guide to team building activities in NYC proves that The Big Apple has everything you and your coworkers need for a fun and unforgettable experience.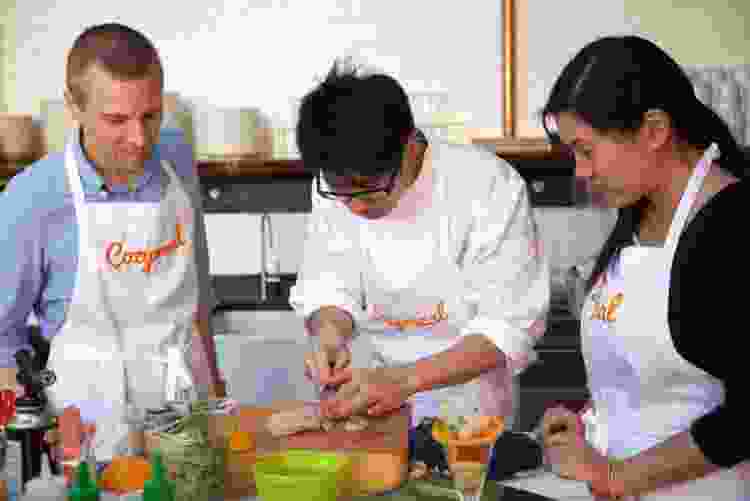 Food Team Building Activities in NYC
1. Join a Cooking Class
New York has a stellar food scene, which make culinary team building activities in NYC abundant. Team building cooking classes in NYC cater to various tastes, dietary preferences and group sizes. Put your team to the test by having them work together — or compete! — to make a five-star dish at the lead of a professional chef. No one will leave this event hungry!
Top-Rated Cooking Classes in NYC

Master the art of gourmet cuisine with the help of world-class chefs.

See more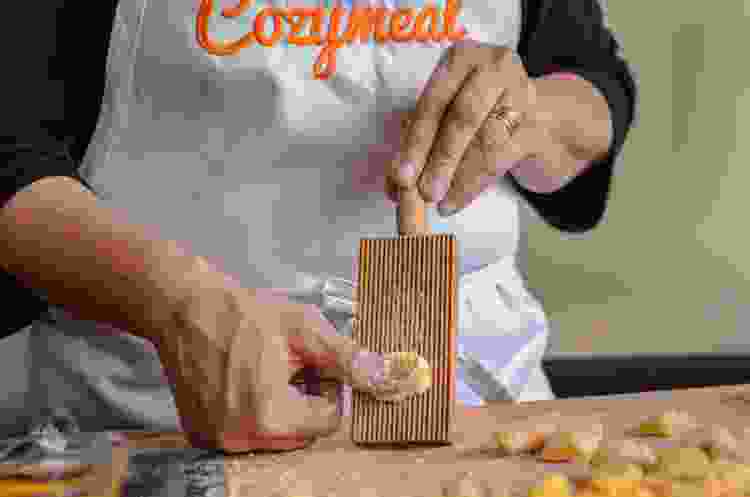 2. Take a Walking Food Tour
If your team would rather explore good food than learn to cook it, these team building activities in NYC are the perfect fit. Food tours in NYC visit incredible eateries and markets that flood every unique neighborhood. You'll explore landmarks of Manhattan, delis in the Bronx, bodegas throughout the Lower East Side, bakeries in Williamsburg and so many more enticing spots.
Book a Food Tour in NYC Now

Explore NYC's famed eateries and hidden gems with a top-rated tour guide.

See more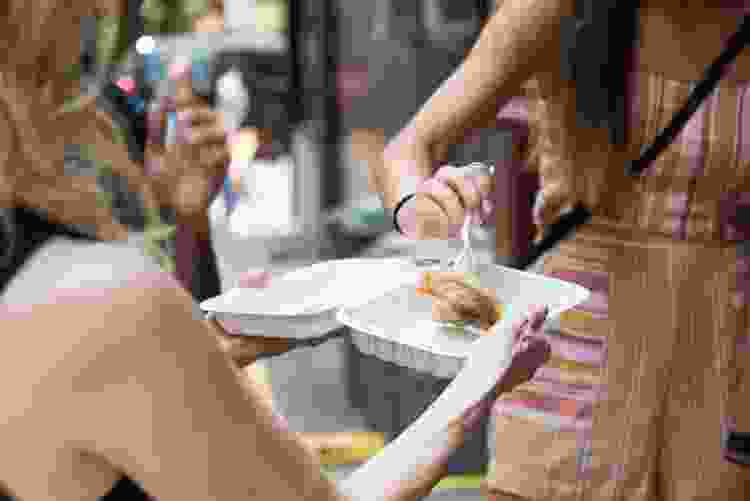 3. Take an Online Cooking Class
Virtual team building activities have risen in popularity along with telecommute work. If you need a way to bring your remote NYC team together, online cooking classes are an excellent solution. These live, fully interactive classes are led by world-class chefs from around the globe. Whether your team is interested in building a gourmet pizza, rolling their own sushi or something else, there are plenty of options for them to bond over.
Book an Online Cooking Class Today

Join five-star chefs in interactive cooking classes live from the comfort of home.

See more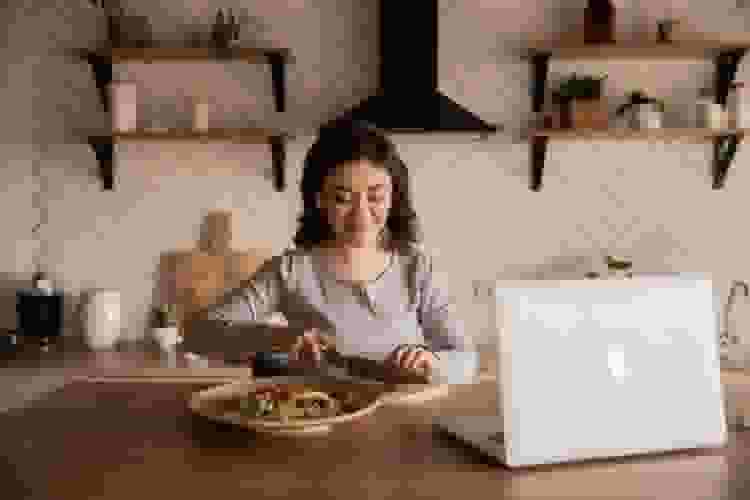 4. Say Cheers to Online Mixology Classes
Office happy hour gets a virtual spin with online mixology classes. These live classes facilitate team building over the art of craft cocktail making, all at the lead of a world-class mixologist. Your remote NYC team will love transforming their home kitchen into their favorite cocktail hotspot while they raise a toast to camaraderie and friendship.
Join an Online Mixology Class

Learn to make craft cocktails with live guidance from a world-class mixologist.

See more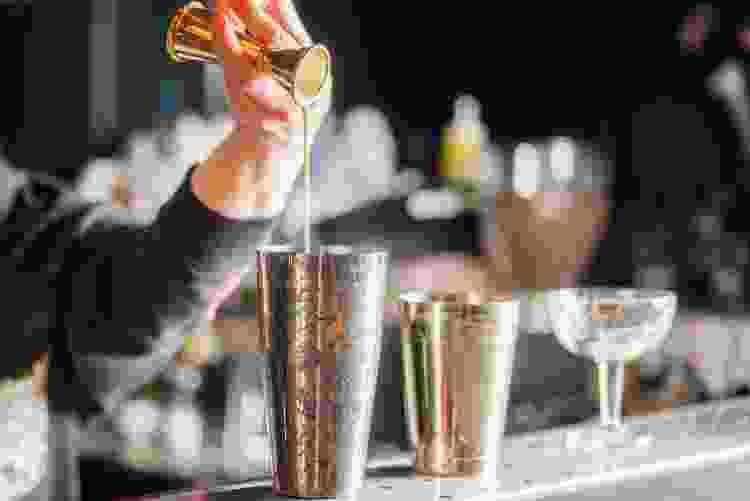 5. Enjoy a Virtual Wine Tasting
If you have a bunch of wine snobs in the (virtual) office, they'll love bonding over a virtual wine tasting experience. Perfect for remote team building, each chef- or sommelier-led class brings the flavors of the vineyard to your staff's own home kitchens. They'll get to learn all about the delicate art of wine tasting, including suggested food pairings that highlight each wine selection.
Book a Live Virtual Wine Tasting

Five-star sommeliers and chefs teach the refined art of wine tasting from home.

See more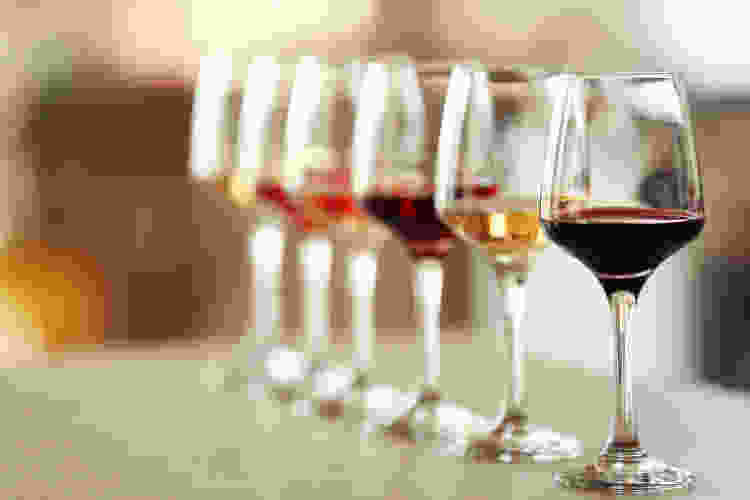 Team Building Games in NYC
6. Hit the Courts
For team building activities in NYC that encourage camaraderie, nurture leadership and focus on communication to accomplish goals, Chelsea Piers offers a variety of sports and unique experiential games. These fun activities boost group dynamics while balancing competition with problem solving.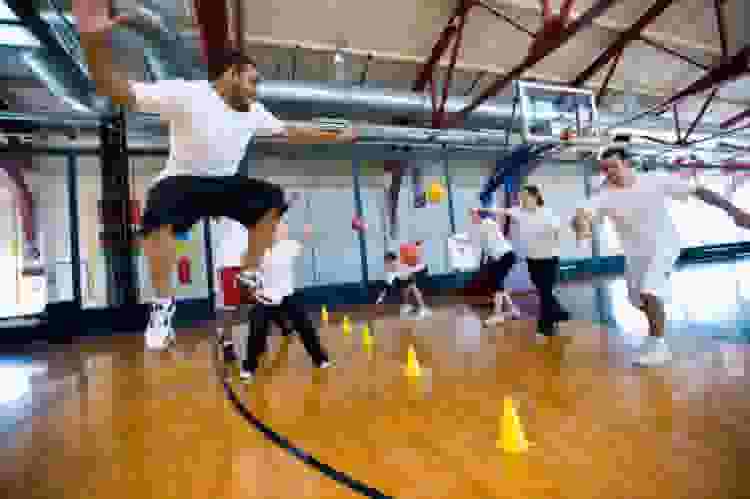 7. Go on a Museum Scavenger Hunt
This option is completely customizable to any NYC museum, aquarium, gallery and zoo that your group is eager to visit. Select the venue, create a map and add in some unique tasks, custom questions, and plenty of trivia and photo challenges. These team building activities in NYC will have employees working together as they follow along with their scavenger hunt map.
8. Visit a Virtual Reality Arcade
Get virtual with your team by planning an outing to one of the many virtual reality arcades throughout NYC. Team members will don a pair of VR goggles and have a blast playing VR tag, riding virtual roller coasters, racing virtual cars and more. Everyone will get to bond over a unique experience they may have never tried before.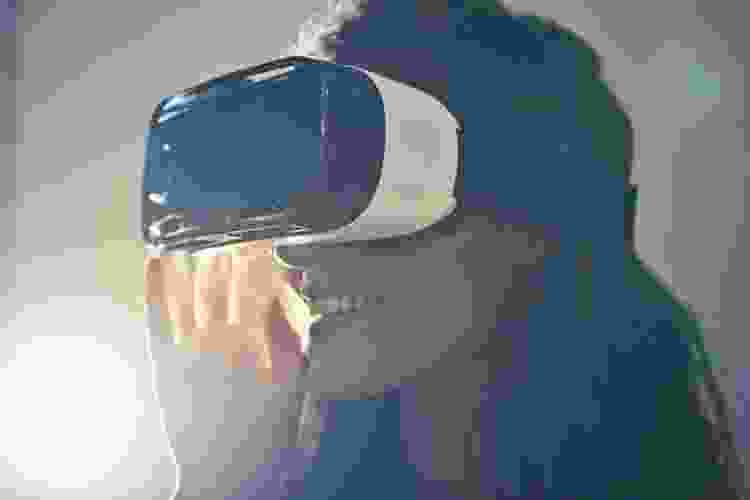 9. Compete in Axe Throwing
Learn a new skill for your next team building adventure while relaxing in a cozy atmosphere with food, drink and competition! Indoor axe throwing is all the rage these days. This fun activity teaches teams the best techniques for on-point axe throwing so that coworkers can compete and challenge each other for the win.
10. Sign Up for an Escape Room
Escape rooms have taken off wildly so it is no wonder why they count for some of the most popular team building activities in NYC. Companies like Beat the Bomb are putting a new spin on the escape! Work together to diffuse a paint bomb with the clock ticking down.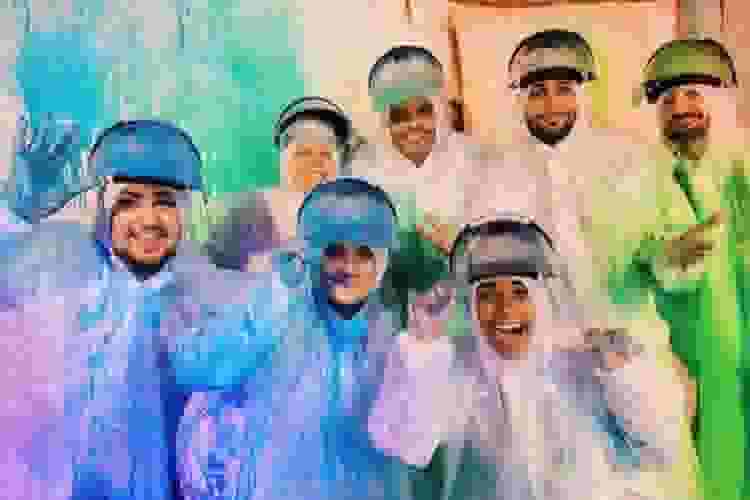 11. Play Paintball
If you're looking for some team building activities in NYC that really get the adrenaline pumping, give your group a one-of-a-kind experience with a day of paintball. Indoor paintball arenas offer a thrilling way for coworkers to test their strategy and wit.
Book an Online Team Building Experience

Bond with your remote team through world-class online cooking classes, mixology classes, virtual wine tastings and more.

See more
12. Go Bowling
Even classic games can be transformed into memorable team building activities in NYC. Many bowling alleys offer corporate packages to celebrate teams, offer fun competition and improve social dynamics with traditional bowling, bingo bowling, bowling poker and fun food.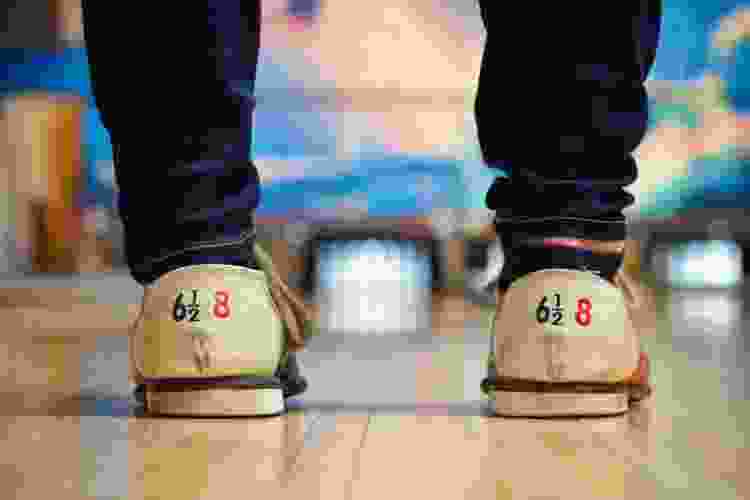 13. Challenge Each Other in Trivia
Another of the classic team building activities in NYC, never underestimate the fun and bonding to be had over trivia! Plan an in-office game with DIY questions and prizes, or treat everyone to night out at a local pub that hosts trivia games.
Team Building Outings in NYC
14. Experience Adventure Theater
Give your team the opportunity to bond over a new experience in the heart of New York City. Accomplice the Show is thrilled to entertain and challenge your group with a mystery tour where they will meet new characters, solve puzzles and sample food and drinks along the way.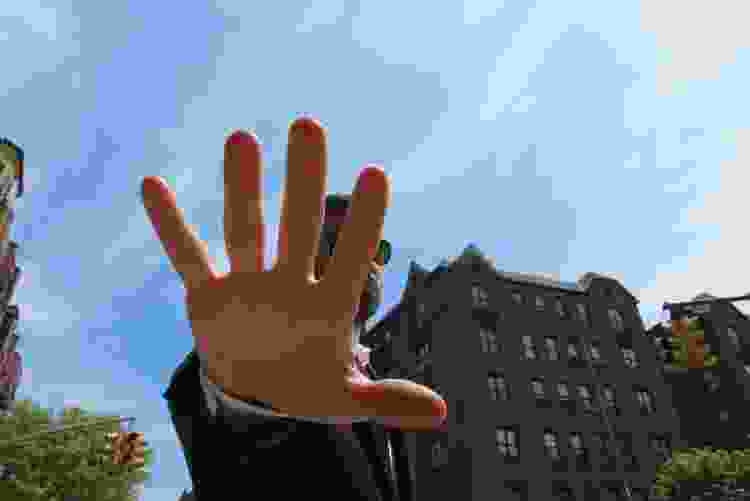 15. Test Your Improv Skills
The best team building activities in NYC get the whole group laughing. The skills that come with improv absolutely translate to collaborative dynamics in the office space! Help your team tap into new levels of focus, proactive listening and trust with an improv team building event. Laughter is the best medicine for kicking the doldrums away and trying something new will definitely liven up the bunch.
16. Build Bikes or Skateboards for Charity
Go the extra mile by making your team building activity in NYC one that promotes collaboration while being charitable. Together We Rise offers community service team building events that benefit foster children in the community. Your team can work together to build bikes, put together skateboards, or fill celebratory birthday or superhero gift boxes for the kids.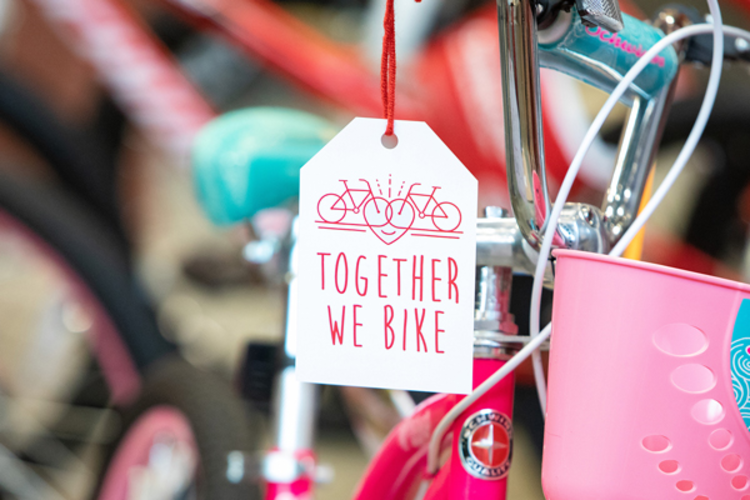 17. Take an NYC Cruise
If your team is looking for a way to recharge their batteries or an activity to improve creative thinking and communication, an exciting option exists on a yacht! There are many local harbor cruises that offer a variety of memorable packages to accommodate any work outing.
Explore Team Building Activities in NYC

Bond with your team over five-star food tours, cooking classes and more.

See more
18. Visit the Zoo
Looking for some accessible team building activities in NYC that absolutely everyone can enjoy? Take a trip as a group to the Central Park Zoo for a true New York City team building outing. Everyone can bond over their favorite animals or even do a fun scavenger hunt!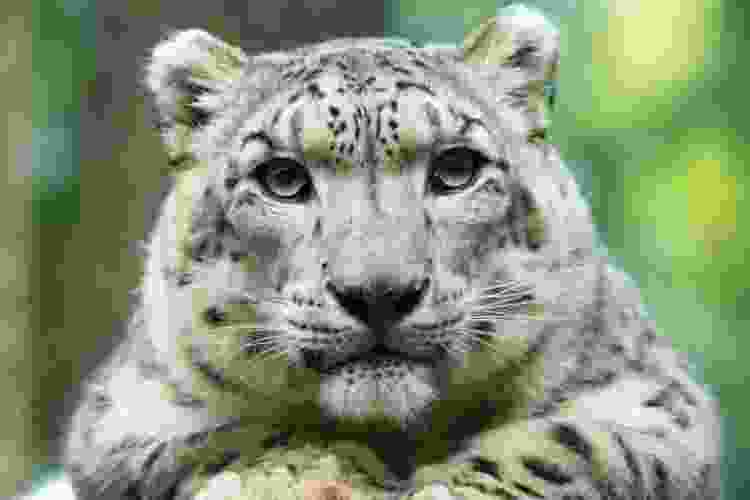 19. Plan a DIY Team Building Event
You may need some team building activities in NYC that are a little more customized to meet the needs of the group. If you already have ideas for entertainment, games, dinner or a social hour, track down a spot to host the whole thing. There are plenty of places where you can rent meeting rooms and other venues for teams. Choose a space that will match the group size, a convenient location and the right atmosphere.
20. Volunteer for Community Services
Team building activities in NYC can help you connect with community and purpose while assisting local causes. New York is a big place, and there are plenty of opportunities for your group to bond over serving the environment, people in the neighborhood or animals.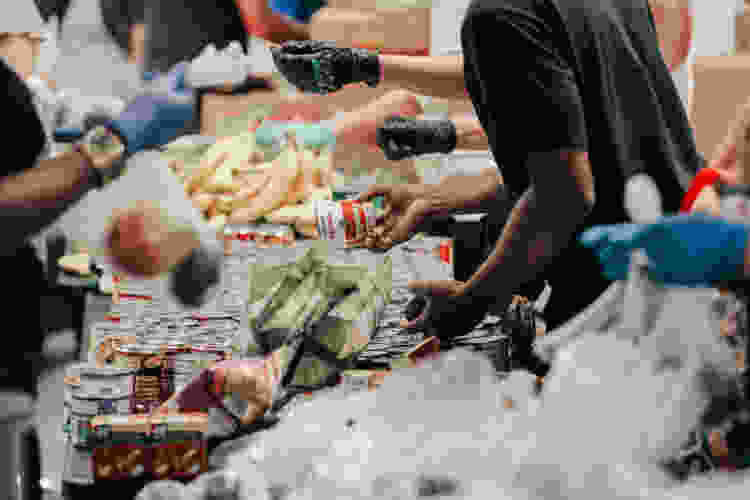 12. Have a Field Day
For a bit of nostalgia and energetic fun, plan some corporate team building activities in NYC that will have everyone feeling like they are at summer camp. Strategy will flood the field with classic games like capture the flag, relays and egg-in-spoon races.
22. Enjoy a Museum Tour
Explore the Met, the American Museum of Natural History, the Rubin Museum of Art or even more NYC staples alongside your coworkers to expand knowledge while participating in fun activities, ice breakers and group photo opportunities.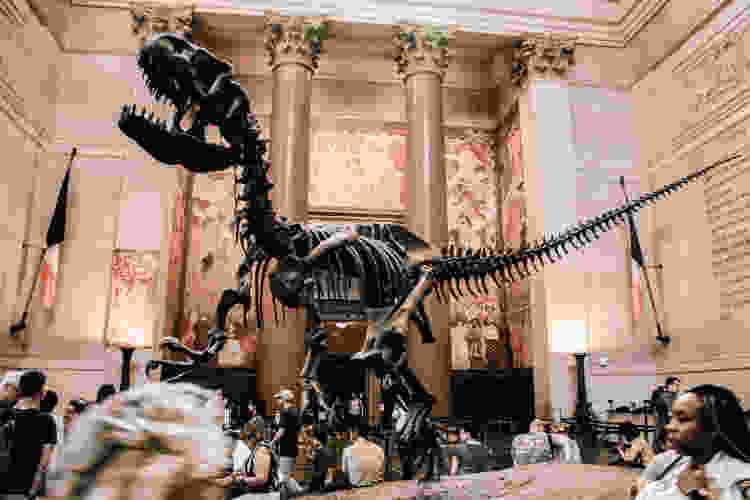 23. Visit a Trampoline Park
A trip to an indoor trampoline park will incorporate a bit of friendly competition into the work week with adrenaline-pumping games and sky-high fun! Your team will have fun bouncing around and reliving their childhood days.
Book an Online Cooking Class Today

Join five-star chefs in interactive cooking classes live from the comfort of home.

See more
24. Plan a Karaoke Night
Give coworkers an opportunity to bond in a fun, casual environment while singing their favorite crowd-pleasers and throwbacks at karaoke. Private rooms are ready to accommodate corporate groups and offer an extensive collection of songs to choose from.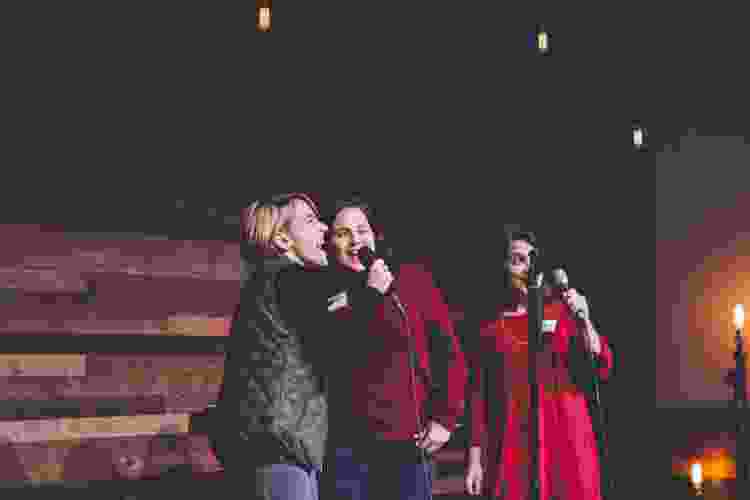 Experiences are abundant for incredible team building activities in NYC. This list highlights some of the most exciting and unique options for any type of team so that planning a memorable outing feels effortless.
Interested in even more exhilarating ways to bond with your team? Be sure to check out other team building activities near you happening on Cozymeal!