35 Best Things to Do in Pittsburgh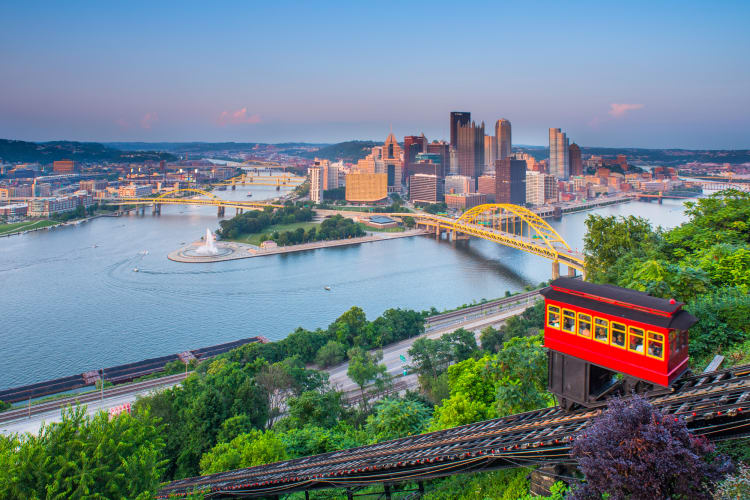 There are so many fun and exciting things to do in Pittsburgh that make this lesser-known city a real hidden gem. This early 20th-century industrial capital is steeped in history, art and culture with a thriving food scene and more!
From exploring Carnegie educational institutions to climbing the steepest street in the country, it's almost impossible to run out of things to do in Pittsburgh. We've put together a list of the best museums, attractions and other things to do so you can take full advantage of all this city has to offer!
Jump to Section
Top-Rated Cooking Classes in Pittsburgh
Master the art of gourmet cuisine taught by Pittsburgh's best chefs.
Foodie Things to Do in Pittsburgh
1. Cooking Classes
Hone your culinary skills in new ways with cooking classes in Pittsburgh. Led by top-rated chefs, these fun and exciting classes are a fun way to explore new cuisines or learn how to perfect your favorite meals! For an even more intimate experience, cook up something delicious from the comfort of your own home with online cooking classes. With all the cooking classes near you, there is something for everyone's palate.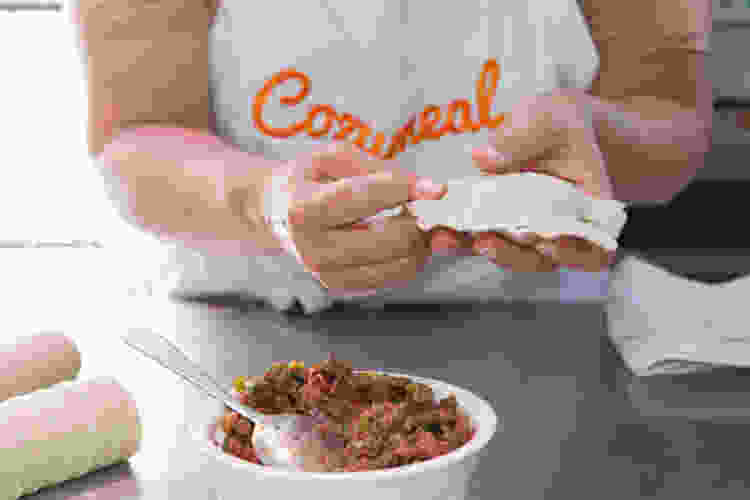 2. Private Chef Experiences
Take advantage of the city's best culinary professionals and enjoy a personal dining experience with one of the private chefs in Pittsburgh. These top-rated chefs will prepare a dinner menu specifically tailored to your desires and preferences, taking care of the planning, prepping and clean-up. Be sure to check out all the incredible private chefs near you!
3. Indulge in Something Sweet at Prantl's Bakery
Hailed by some as having the best cake in America, Prantl's Bakery is a must for any foodie with a sweet tooth. Be sure to try their famous burnt almond torte cake — it just might be one of the most delicious things to do in Pittsburgh.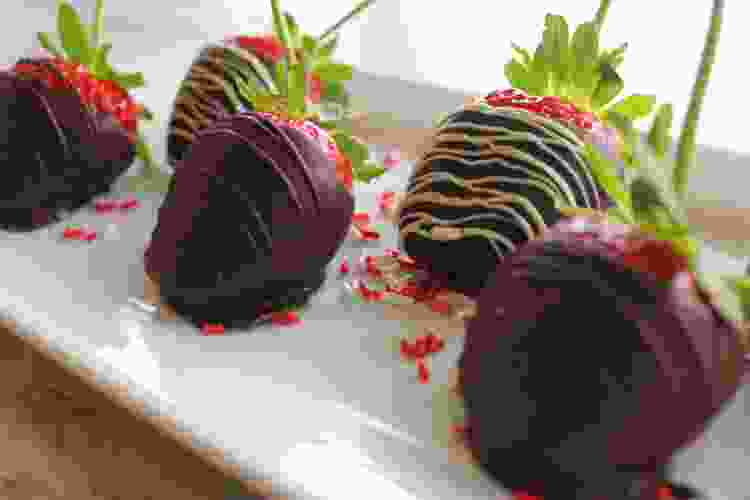 4. Grab a Slice at Mineo's Pizza House
Since 1958, Mineo's Pizza House has been wowing locals and tourists alike with their delicious Italian pizzas topped with hand-grated cheese and homemade slow-cooked tomato sauce. While you can't go wrong with something traditional like cheese or pepperoni, adventurous foodies will want to try one of their specialties, like their buffalo chicken pizza or calzones.
5. Tour Wigle Whiskey Distillery
If you are serious about whiskey, head to the Wigle Whiskey Distillery to learn all about how your favorite spirit is made, and of course, sample some for yourself. While tours take place on Saturdays, a stop at the distillery also makes for a great activity any day or night! A whiskey tour is also one of the top experience gifts in Pittsburgh.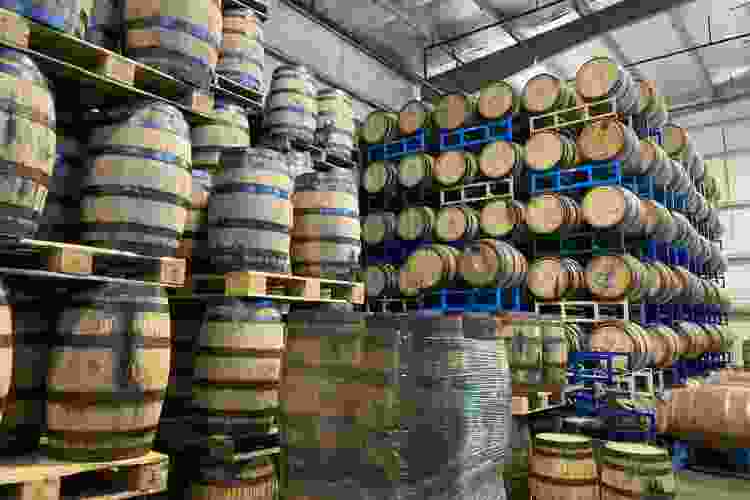 6. Vist the Big Mac Museum
Any fast food fanatic will find it fascinating to learn about the history of America's biggest fast food chain, McDonald's. As if that weren't enough, the Big Mac Museum also features an impressive 14-foot tall sculpture of the iconic big Mac.
Book a Top Private Chef in Pittsburgh
Indulge in the finest fare Pittsburgh has to offer. Book a five-star private chef experience starting at $59/person.
Relaxing Things to Do in Pittsburgh
7. Virtual Experiences
Skip the hustle and bustle of the city and instead unwind with virtual wine tastings from home. If you're looking for something a bit more engaging, you can learn how to mix up your favorite beverages with either online mixology classes instead.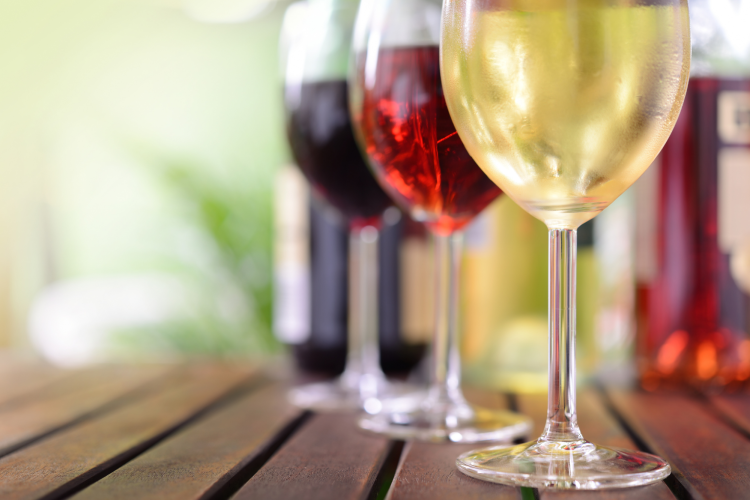 8. Phipps Conservatory and Botanical Gardens
Wander among the beautiful and lush outdoor botanical gardens before admiring the seasonal exhibit inside the glass Phipps Conservatory, which could feature anything from bonsai to orchids. In addition to the gorgeous greenery, the gardens also feature the stunning glass art of Dale Chihuly.
Free Things to Do in Pittsburgh
9. Get Artsy at Randyland
For one of the most artistic and creative things to do in the city, visit the psychedelic and colorful Randyland building. Chock full of vibrant recycled art, it's a great place to gather with local artists and create exciting art projects together, or just admire their latest work.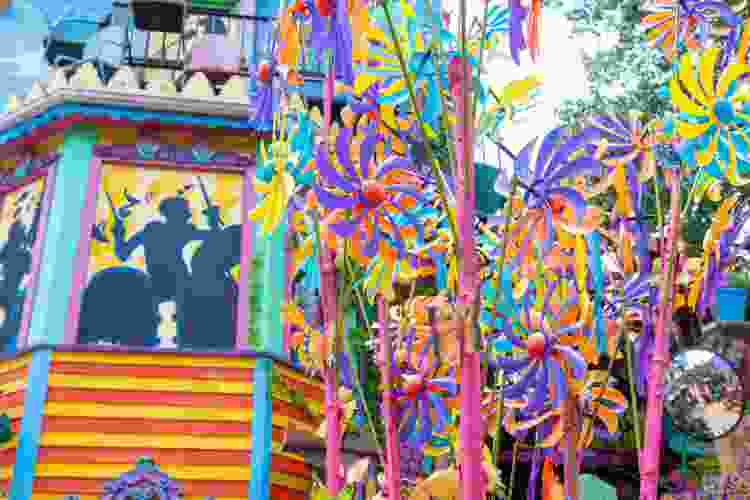 10. Climb Canton Avenue
If you're feeling extra adventurous, challenge yourself to climb Canton Avenue, the steepest street in the country! To up the stakes a bit, you can join the other bikers in the "Dirty Dozen" race and see if you can bike up the hill without busting. Alternatively, spectating this event is an equally fun thing to do in Pittsburgh.
11. Visit St. Paul's Cathedral
Whether you're religious or not, there's something mesmerizing about beautiful cathedrals, and this 247-feet tall gothic-style structure is no exception. Visiting is entirely free, and visitors are always encouraged to attend worship services and masses.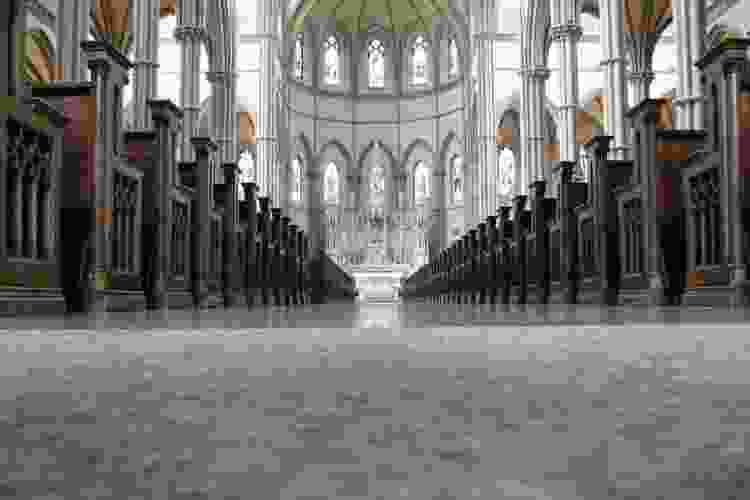 12. Cross the Roberto Clemente Bridge
Also known as the Six Street Bridge, the Roberto Clemente Bridge features a unique self-anchored suspension, but equally as impressive as the design is the view of the Allegheny River while crossing it!
Unique Things to Do in Pittsburgh
13. Get Spooked at Trundle Manor
For one of the spookiest things to do in Pittsburgh, be sure to check out the strange oddities of Trundle Manor. While it might look harmless from the outside, the creepy and weird objects housed inside will give you goosebumps and chills.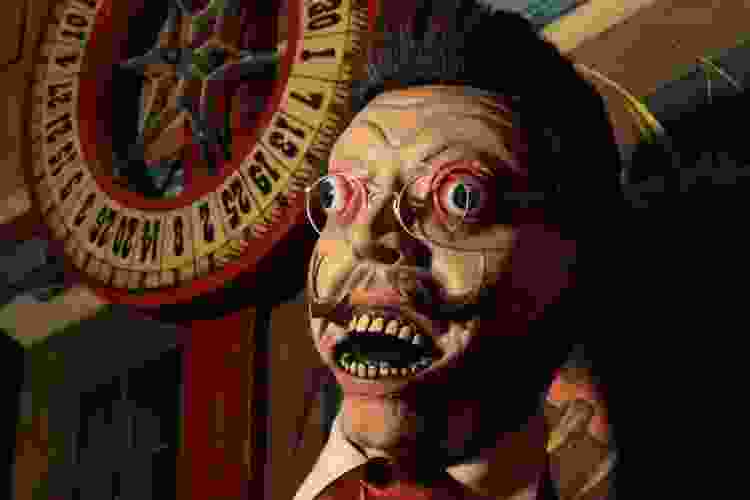 14. Birdwatch at the National Aviary
A trip to the National Aviary is an absolutely essential thing to do in Pittsburgh for bird lovers, housing over 500 species of birds from around the world. In addition to checking out the interactive exhibits, you'll also have the unique opportunity to feed rare birds right from the palm of your hand!
Top-Rated Cooking Classes in Pittsburgh
Master the art of gourmet cuisine taught by Pittsburgh's best chefs.
15. Explore Market Square
A trip to Pittsburgh is practically incomplete without exploring the city's Market Square. Spend some time browsing the shops and boutiques before grabbing a bite to eat in one of the many restaurants. It's one of the most classic things to do in Downtown Pittsburg.
16. Admire the Architecture at Fallingwater
Designed by the famous architect Frank Loyd Wright, the Fallingwater house is an incredible sight to see, built almost entirely from sandstone and sitting on top of a waterfall. It's one of the most unique and remarkable sights the city has to offer.
17. Tour the Carrie Furnace
Learn all about Pittsburgh's history as the country's major steel-producing city by touring the old Carrie Furnace. You'll be guided by former employees themselves, as they share their own firsthand experiences in the now historic steel industry.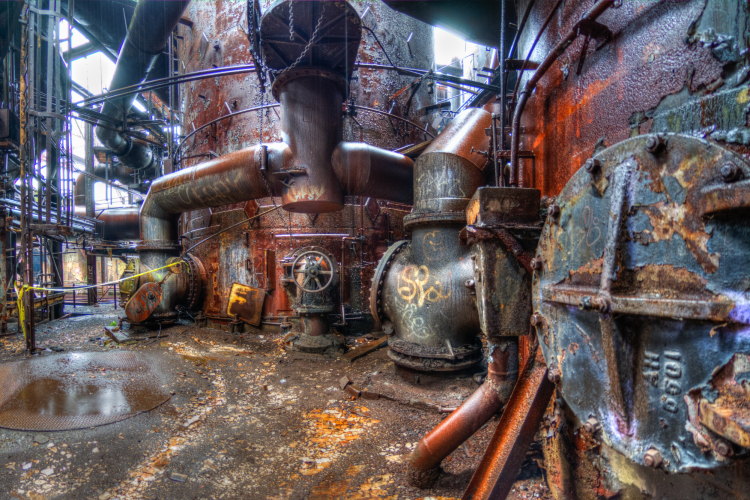 18. Visit Bicycle Heaven
Claiming itself as the largest bike store in the US, it's almost impossible not to get lost among the thousands of bikes on display at Bicycle Heaven. Even if you have no intention of buying a new set of wheels, checking out the bicycle museum makes it worth the stop. After all, how many people can say they've seen one of Peewee Herman's iconic bikes?
Things to Do Outside in Pittsburgh
19. Visit Point State Park
Not only is this historic site an important landmark from the French and Indian War, but it's also gorgeous featuring waterfront promenades and a 150-foot tall fountain. Whether you stop here for a picnic, a photoshoot or simply to sightsee, it's a great thing to do in Pittsburgh when the weather is nice!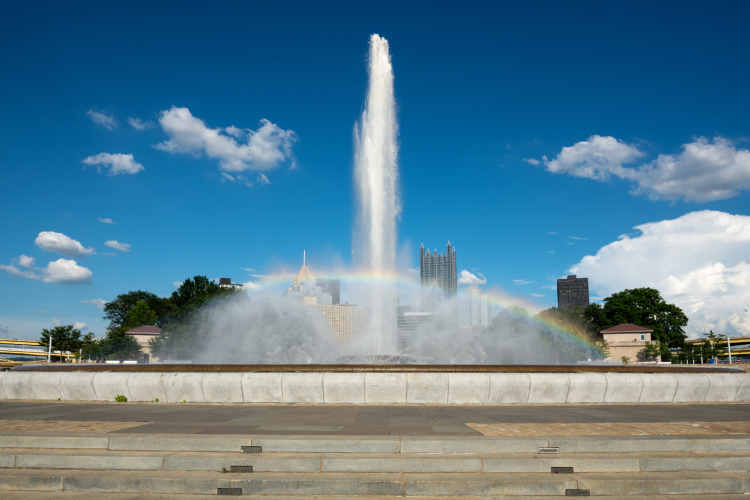 20. Three Rivers Heritage Trail
Explore 24 miles of riverfront trails and take in some of the city's historic sights and landmarks. Whether you bike, run or walk, it's a fun thing to do in Pittsburgh if you love being outside and being active.
21. Hike Mount Washington Hill
One of the most classic outdoor things to do in Pittsburgh is to hike the Mount Washington Hill. It's a pretty easy and quick walk up leading to an incredible view of the city. Plus, there are tons of restaurants nearby so you can grab a bite to enjoy as you take in the scenery.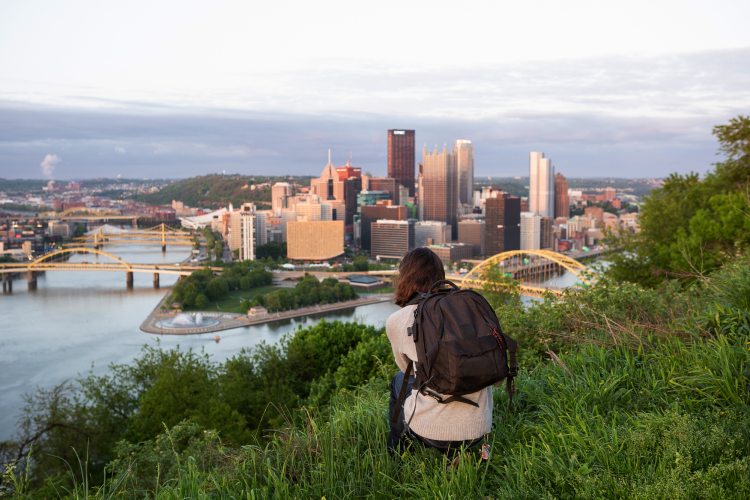 Things to Do in Pittsburgh for Couples
22. Picnic at Schenley Park
With over 456 acres, Schenley Park is filled with tons of incredible spots to settle for a romantic and intimate picnic date idea. After you've enjoyed your hand-packed sandwiches and other snacks, you can check out some of the fun attractions within the park, which include a golf course, swimming pool, tennis court, ice skating rink and more.
Book a Top Private Chef in Pittsburgh
Indulge in the finest fare Pittsburgh has to offer. Book a five-star private chef experience starting at $59/person.
23. Ride Up the Duquesne Incline
For a date that's equal parts thrilling, unique and beautiful, ride up the steep Duquesne Incline in an old-fashioned cable car and take in the remarkable views of the city together. If you get spooked by the height, just hold on tight to your special someone!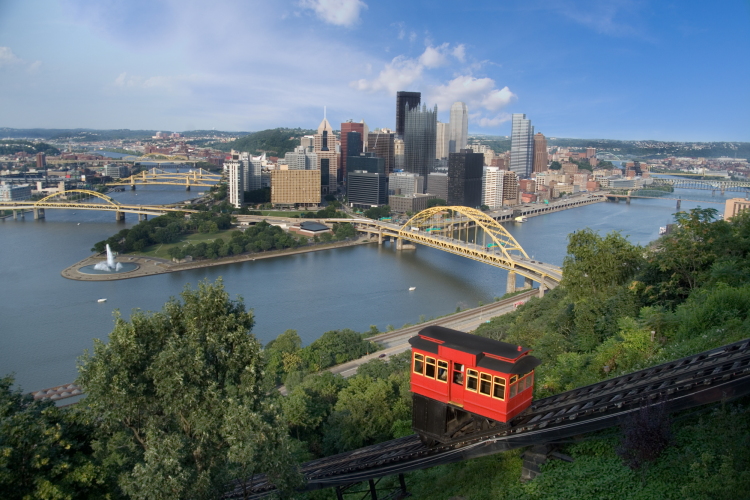 24. Get Artsy at the Pittsburgh Glass Center
After browsing the center's gallery of glass blown art, sign up for one of their classes and learn how to create your own hand-blown glass art. It's a creative and hands-on activity for a unique date idea in Pittsburgh!
Educational Things to Do in Pittsburgh
25. Visit the Carnegie Museum of Art & Carnegie Museum of Natural History
Spend the day exploring some of the world's best art and natural history collections. These two museums are housed in the same building, which means your single ticket gives you access to both!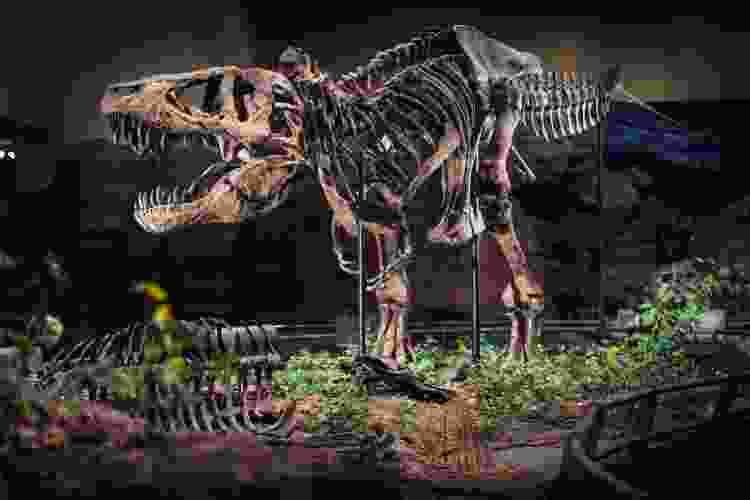 26. Travel Back in Time at the Photo Antiquities Museum
At the Photo Antiquities Museum, you'll be transported back in time by the historical photos spanning from 1839 to 1939. If you're looking for something even more hands-on, you can even sign up for one of the museum's photography classes to perfect your own point-and-shoot skills.
27. Explore Carnegie Science Center
Engage your mind with some scientific discovery as you wander the exhibits of the Carnegie Science Center. Rated as one of the top 10 science institutions in the country, it's a fun and educational activity for adults and kids.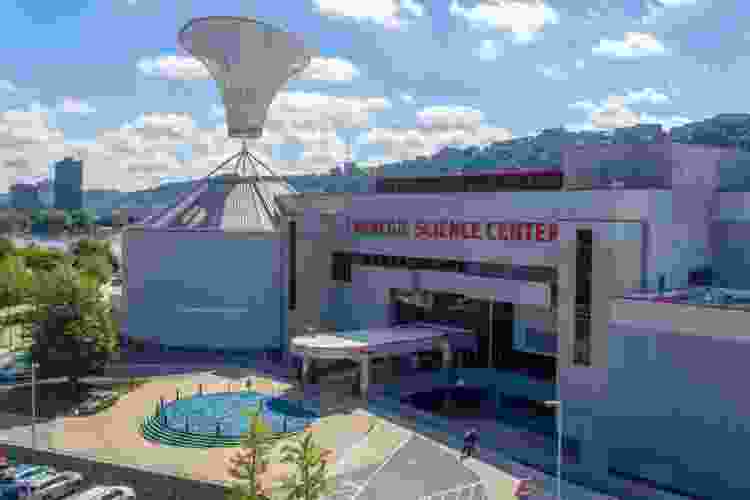 28. Heinz History Center
When you visit the Heinz History Center, which is the largest museum in Pennsylvania, you'll not only learn all about the famous ketchup, but also the fascinating history of innovation, slavery and more in the state. Some say it's the most educational thing to do in Pittsburgh, so make sure you're ready to use those brain cells.
29. Soldiers & Sailors Memorial Hall & Museum
This patriotic landmark will give you an insider's look into the American military experience with interesting displays, artwork and artifacts like uniforms, equipment and medals. The building itself is also architecturally stunning, which just makes this an even more impressive place to visit.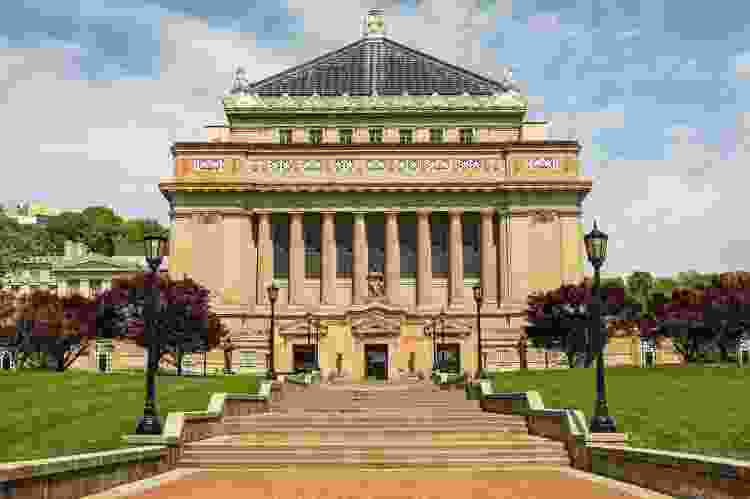 Things to Do in Pittsburgh at Night
30. Attend the Symphony
If you're looking for a music-focused thing to do in Pittsburgh at night, head to Heinz Hall for the Performing Arts and let the melodies of the Pittsburgh Symphony Orchestra entrance you. With over 200 performances a year, there's a good chance you'll be able to catch a concert whenever you're in town.
Top-Rated Cooking Classes in Pittsburgh
Master the art of gourmet cuisine taught by Pittsburgh's best chefs.
31. Try Your Luck at the Casino
If you're looking for a fun and somewhat risky thing to do in Pittsburgh, spend the night at the Rivers Casino. With over 3,000 slot machines, poker rooms, table games and more, you'll have plenty of chances to try your luck and hopefully hit it big.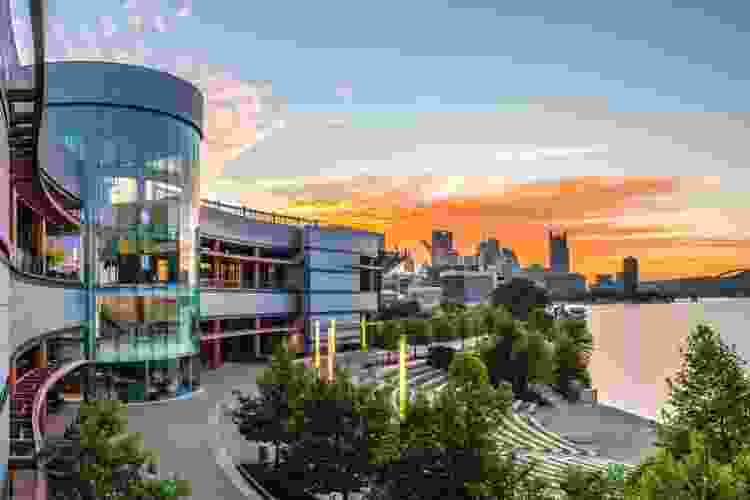 32. Laugh at a Comedy Show
Get ready to laugh your heart out when you attend a show at the Arcade Comedy Theatre. A great time is practically guaranteed at this intimate venue, which only seats 75 guests.
Things to Do in Pittsburgh With Kids
33. Visit the Zoo and PPG Aquarium
Kids and adults alike will fall in love with all the animals at the Pittsburgh Zoo and PPG Aquarium. From elephants and giraffes to stingrays and penguins, the attraction is the best thing to do in Pittsburgh for animal-lovers of all ages.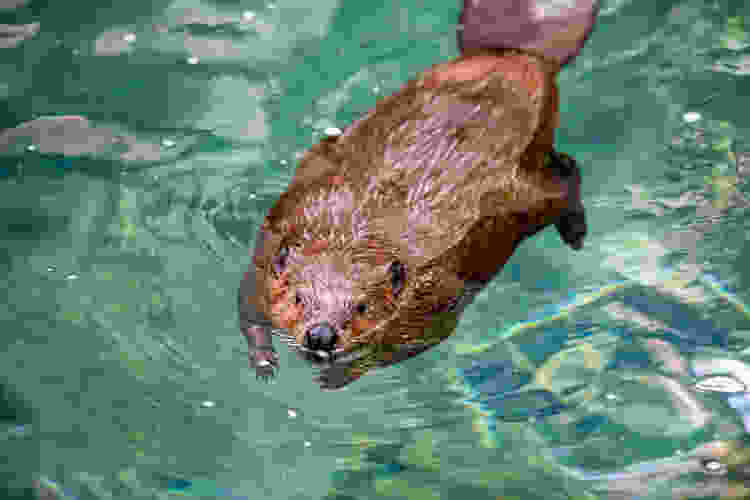 34. Thrill-Seek at Kennywood
Grab the kids or indulge in a bit of childhood fun yourself at the 150-acre Kennywood amusement park with all sorts of fun and exciting rides, including the wooden rollercoaster that was originally built in the early 20th century.
35. Visit the Children's Museum
For one of the best things to do in Pittsburgh with kids, spend the day engaging their minds with the interactive exhibits at the Children's Museum of Pittsburgh. It's even been ranked one of the top 15 children's museums in the nation by parents!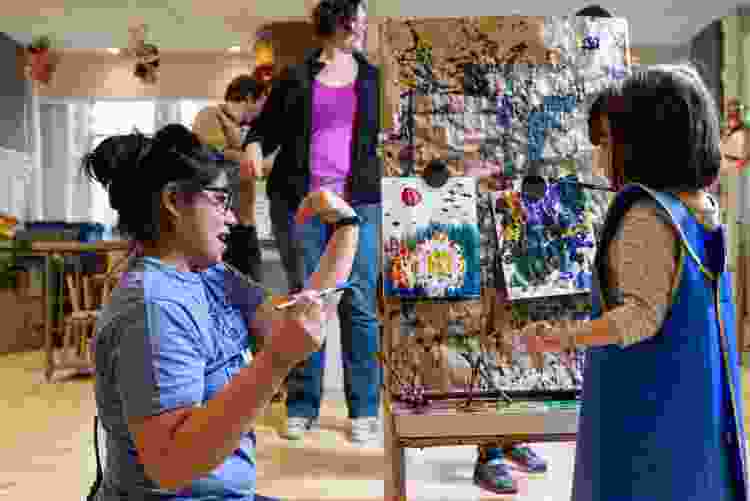 Join 200,000+ Culinary Enthusiasts
Exclusive deals, recipes, cookbooks, and our best tips for home cooks — free and straight to your inbox. PLUS: 500 Rewards Points.
With so many fun things to do in Pittsburgh, there really is something for everyone and every occasion. Whether you decide to head to a museum, explore an outdoor park or market or something else entirely, you really can't go wrong with any of the ideas on this list. Now it's time to start planning your next adventure in Pittsburgh!
For even more ideas to explore Pittsburg and beyond, check out other experiences happening on Cozymeal.