13 Fun Corporate Event Entertainment Ideas for 2023
A corporate event is an opportunity to gather the staff to bond and have fun or celebrate the clients that help make your business successful; it's also an opportunity for great corporate event entertainment. A fun corporate retreat is better than sitting in a boardroom for hours out of the day or giving clients the same facilities tour. Instead, you can head to a more fun location, host an exciting event and feature corporate event entertainment that excites the people who make your business great.
For your next corporate event, it's time to step outside the box. The right entertainment can help set the tone for the entire event and help promote your brand. In this guide, we've rounded up the most fun corporate event entertainment ideas that will give your staff and clients an unforgettable time.
Jump to Section
Team Building Goes Gourmet
Connect with your team through world-class cooking classes, mixology classes, food tours and more.
13 Corporate Event Entertainment Ideas
1. Take a Cooking Class
Food is one of the best ways to bond with co-workers and staff. For your next corporate event, look for cooking classes near you, whether that's cooking classes in NYC, cooking classes in Toronto or in one of the many cities in between. Led by world-class chefs, you and your team can create cuisines inspired by world flavors. You'll learn something new while working together during this fun and engaging class. This unique corporate event entertainment idea is something you won't soon forget, and, of course, you'll get to enjoy delicious food.
Cost: $65+
How to Customize It: With a range of chefs and cuisines, you can choose a cooking class that best fits the vibe of the event. Choose not only the cuisine but the food preferences, and avoid any allergies attendees may have.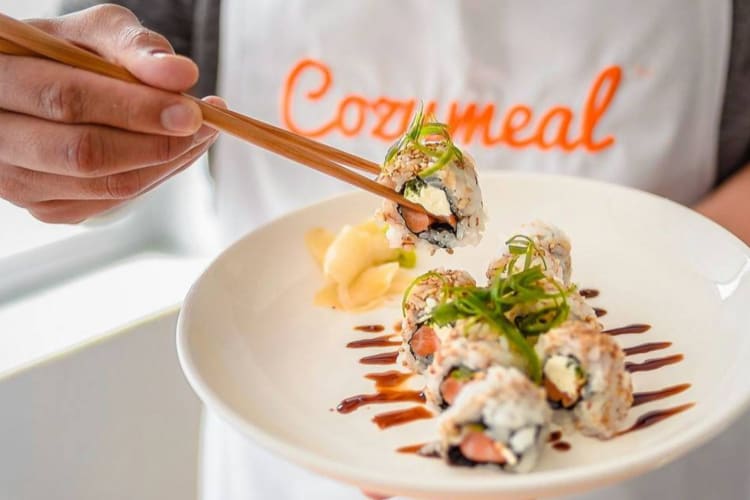 2. Participate in Team Building Activities
Draw your team closer with team building activities in a city near you, all the way from team building activities in Los Angeles to team building activities in Portland. Led by experts, these activities are meant to be fun and engaging while working on skills like communication, problem solving and teamwork. These culinary team building activities make great corporate event entertainment for the entire staff of a company. You'll be having so much fun, you won't even notice you're involved in serious skill building.
Cost: Varies
How to Customize It: With a variety of events, you'll always be able to find a team building activity that works for the entire staff. Start by sending a survey to get an idea of what everyone wants to do, and use that to influence your decision.
3. Hire a Comedian
If you're planning a corporate event and want to be entertained all night, hire a comedian, and get everybody laughing. Choose a corporate comedian that has experience performing at these types of events. They're often G-rated and work-friendly without losing any of the comedy. With a huge range of comics out there, you'll be able to find the perfect comedian for your type of event.
Cost: $300 to $2,000 per hour
How to Customize It: Look for comedians that specialize in workplace comedy or who are familiar with your industry to make the set feel personalized to the event.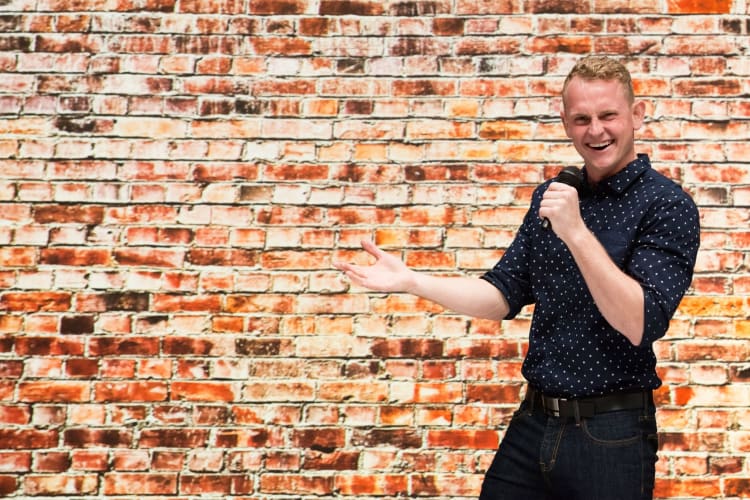 Find Team Building Activities Near You
Connect with your team through world-class cooking classes, mixology classes, food tours and more.
4. Compete in a Game Show
There's no better entertainment for corporate events than something that's interactive. Hire a host and hold your own game show where your staff and clients can be the contestants. It's a great way to spice up the night and get everyone involved in the festivities. Have prizes such as company-branded merchandise and gift vouchers to give away to winners and contestants.
Cost: roughly $150
How to Customize It: Make your own versions of classic game shows such as Family Feud and The Price is Right, or come up with your own game entirely.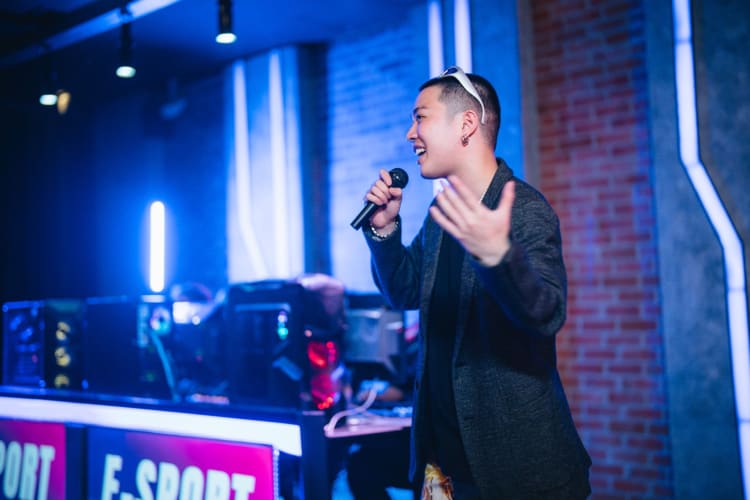 5. Bring the Magic With a Magician
A classic corporate event entertainment idea is a magician. These engaging entertainers will work wonders through their entire performance. Opt for magicians geared towards adults and corporate events to raise the caliber of tricks from the basic pulling a rabbit out of a hat. Staff and clients will love being able to participate during the act.
Cost: $750 to $3,500
How to Customize It: Choose your type of magician. Sleight of hand, illusionists, comedic magicians and mentalists are all popular and make great entertainment for the night.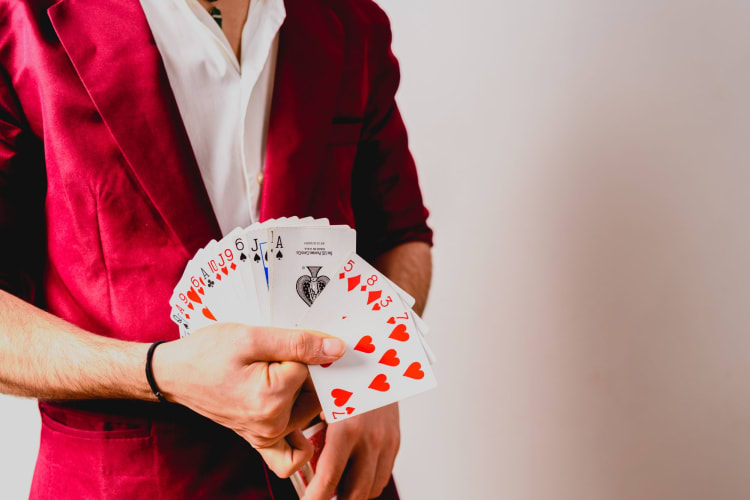 6. Pass Out Awards During an Awards Show
Your staff has done some great work over the year, and your clients have helped make your business successful. Recognize them by hosting your own award show during your corporate event. Public recognition for achievements is a great way to boost morale among your staff and have fun while doing it.
Cost: You will only have to pay for the cost of a custom trophy, which can range from $5 to $100 depending on style and customizations.
How to Customize It: Create your own categories, such as "Best Of" and "Known For" to recognize staff and clients.
7. Solve a Murder Mystery
For corporate entertainment you'll never forget, host a murder mystery dinner during your event. Set out a storyline that the other guests in attendance have to solve throughout the night. Not only is this fun entertainment, but it's also a great way to work on teamwork.
Cost: If you hire an acting troupe to put on the murder mystery, it can cost about $950 for two hours. However, you can also put on your own by using staff and clients as the actors for less money. You can also view the rates on a national site like The Dinner Detective.
How to Customize It: Choose a storyline that relates to your industry, uses the name of your company or has fictionalized versions of your attendees.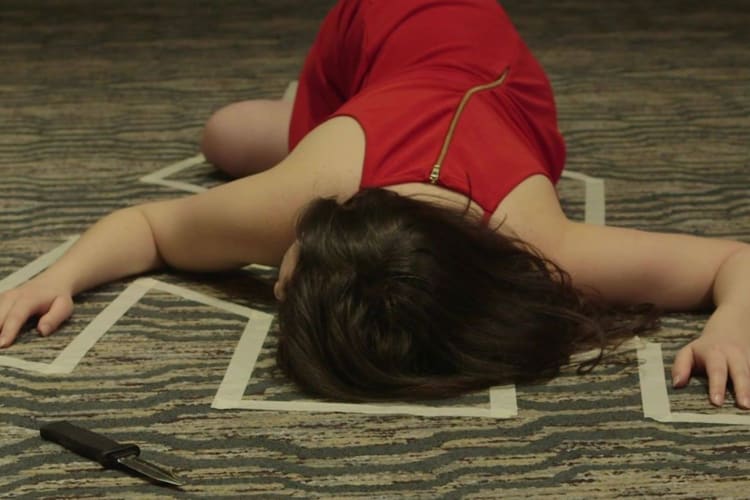 Book a Team Building Experience Now
Connect with your team through world-class cooking classes, mixology classes, food tours and more.
8. Host a Talent Show
Your staff and clients have much more talent than what they bring to the workplace table. Host a show that allows them to reveal their hidden talents to the world. This fun variety show may feature musical, comedic or even artistic acts and can be a great way to fill the night. Encourage employee engagement and have everyone create an act for the night.
Cost: To put on a talent show is free since performers will bring their own supplies. You'll only have to pay for lighting and sound, which may already be included in an event package.
How to Customize It: Create customized merchandise to promote the show and give away as prizes to the participants.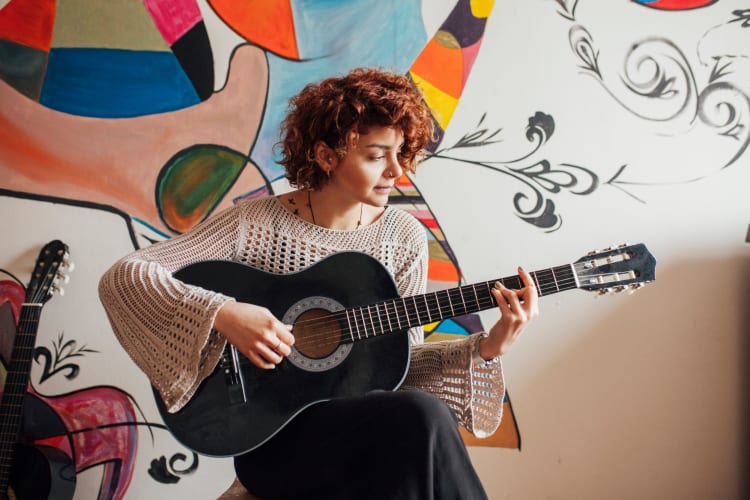 9. Get Moving on the Dance Floor
Spend the night spinning, twirling and shaking on the dance floor. Play good music that will have everyone in attendance dancing all night long. Take it a step further by hiring a dance instructor to help guide everyone through a few steps or a routine that can be performed later in the night.
Cost: The cost to hire a DJ is between $300 to $500 for the night, while a dance instructor may cost between $200 to $400.
How to Customize It: Customize the event by choosing a unique genre to dance to, like hip-hop or salsa.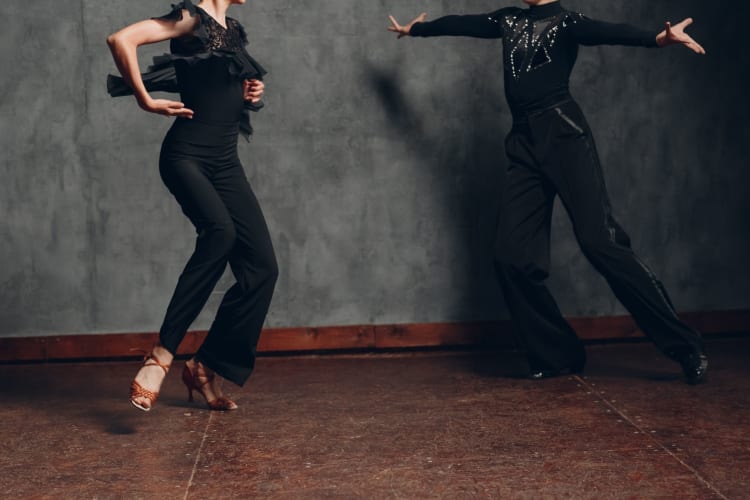 10. Formal Cocktail Party Silent Auction
For a corporate event that's on the fancier side, have a formal cocktail hour as part of the festivities. Have suited waiters pass around trays of drinks and have everyone in attendance dress up in their best attire. These events are great for socializing and networking, which makes them the perfect corporate event. A silent auction will give everyone an activity to do when they aren't talking.
Cost: For this event, you'll have to cover the cost of waiters and drinks, which can cost between $22 and $35 per person in general. For the silent auction, if you have clients or businesses donate items, the prizes won't cost money.
How to Customize It: Create customized drinks that reflect the company in name, taste or color. And choose sought-after prizes that your staff and clients may want.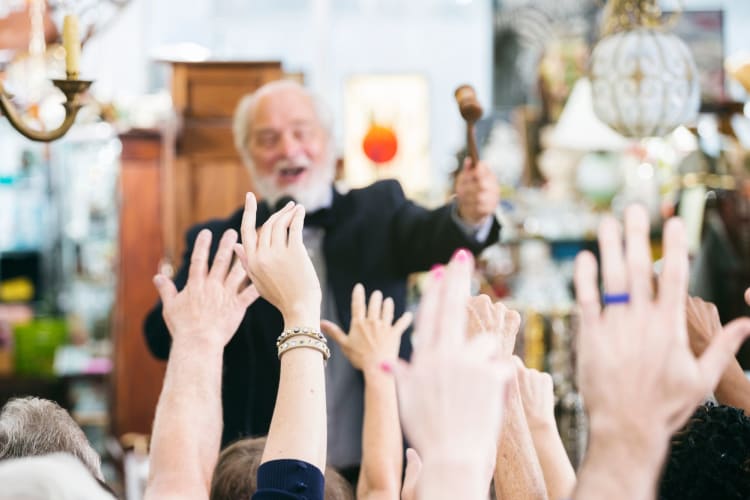 11. Have an Interactive Art Display
A unique kind of entertainment for corporate events will have everyone in attendance engaged. An interactive art display will capture the attention of your guests throughout the night. Staff and clients can put their mark and create a unique piece of art that can be displayed in the office.
Cost: Cost can vary depending on materials and whether or not the display is manned by an attendant.
How to Customize It: If you're a tech company, choose a digital art display. Or get more hands-on with traditional art materials like paints, chalks and colored pencils.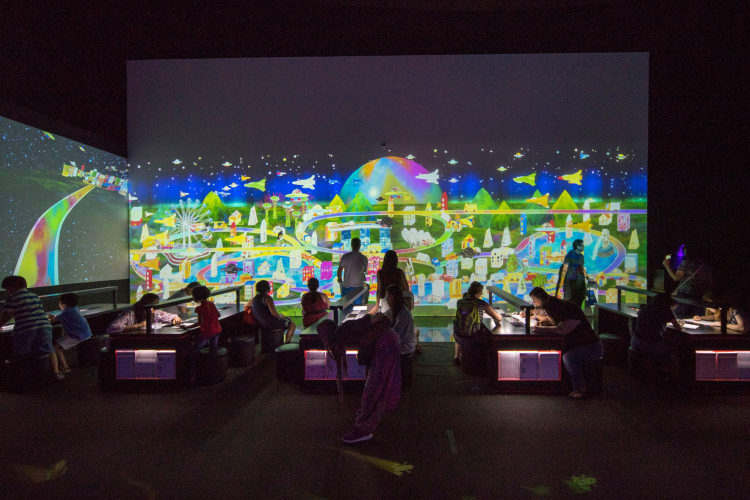 Team Building Goes Gourmet
Connect with your team through world-class cooking classes, mixology classes, food tours and more.
12. Casino Night
A casino night is a classic corporate event entertainment idea that always has good results. Have everyone come dressed up in their best formal dress and play classic casino tabletop games. Use fake money for the night to make bets that can be redeemed for prizes.
Cost: Depending on the company, casino parties can range from $900 to $2,100 or more, depending on the extravagance of the night.
How to Customize It: Make personalized bills with your company's name, and choose unique prizes.
13. Comedy Improv Show
Spend the night laughing with a comedy improv show. This fun corporate event entertainment idea will mix comedy with audience engagement. Staff and clients can give suggestions to set the improv stage or even be involved in the sketch itself.
Cost: Depending on factors like skill and travel, improv groups can typically range from $1,500 to $3,500 or more.
How to Customize It: Provide suggestions that have to do with the workplace or your company.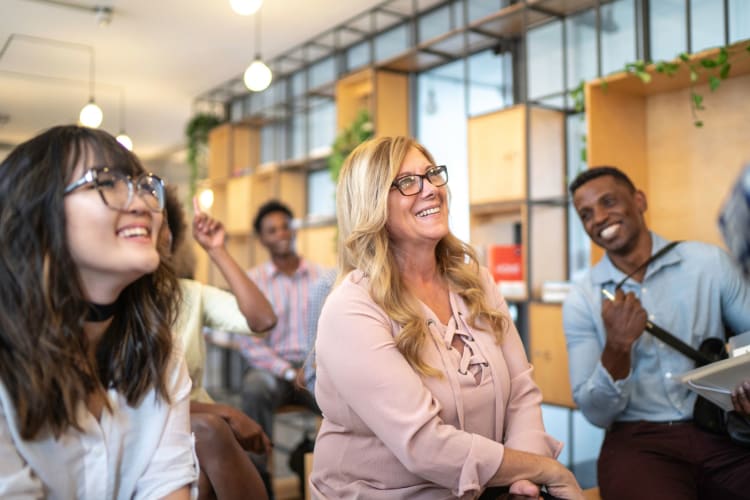 Why Your Corporate Event Needs Entertainment
Corporate events tend to happen at least once a year for a company's staff and clients to enjoy. But a yearly event can easily become boring and routine. Having corporate event entertainment is a great way to make an event unique from year to year. Unique entertainment options can also increase the satisfaction of the guests in attendance as well as engagement, according to Event Espresso. The promise of great corporate event entertainment can also draw more people to the event.
Tips for Choosing Corporate Event Entertainment
1. Set a Budget and Stick to It
When it comes to event planning, maintaining your budget should be a top priority. Before booking any entertainment or event details, determine your budget for the entire event. Then determine what portion of the budget will go towards entertainment. Once you have that figure, do your best to stick to it to prevent yourself from going over budget.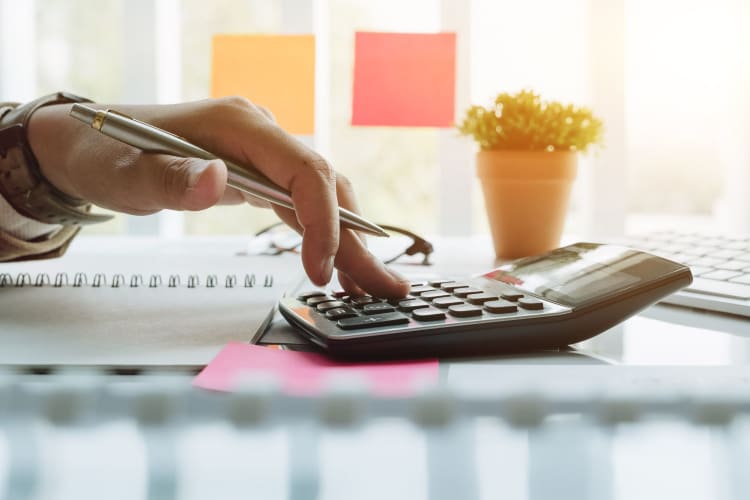 2. Focus on Experience
Corporate event entertainment is all about providing an experience to everyone in attendance. As you decide on your entertainment options, you also want to consider what kind of experience that performer will bring to the event. Consider the vibe of the event, whether you want to be more of a party atmosphere or a high-class event. Once you have a solid grasp of the vibe you want to evoke, let that inform your entertainment choices.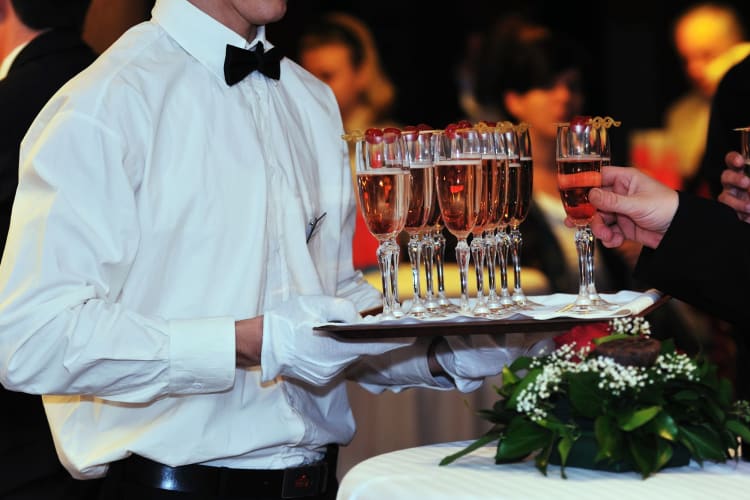 Find Team Building Activities Near You
Connect with your team through world-class cooking classes, mixology classes, food tours and more.
3. Keep the Audience in Mind
As you decide between entertainment ideas, you must keep in mind those you're entertaining. The entertainment you choose for a staff-only corporate event will be different than one that includes clients. Consider other demographics, such as age, race and gender, that can lead you to determine between one performer and another.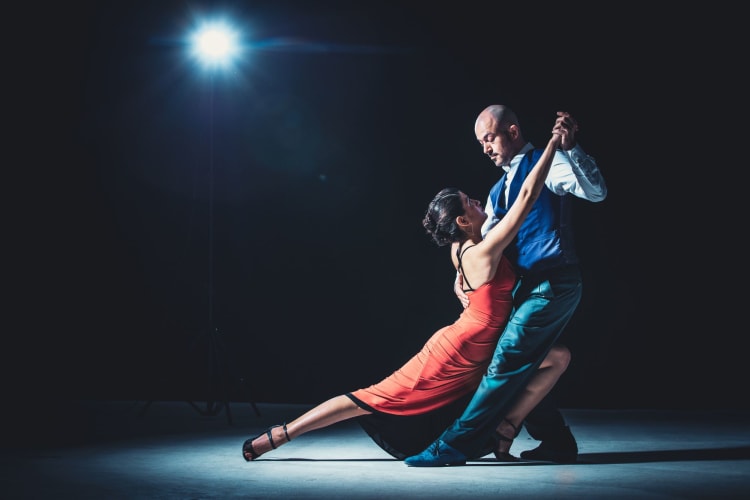 4. Do Your Research
You'll never want to book a corporate event entertainment without doing thorough research. Look into past performances to see what reviews other companies have left and if their performances fit the vibe of your future event. This is also the opportunity to shop around for the right performer and compare prices.

Join 200,000+ Culinary Enthusiasts
Exclusive deals, recipes, cookbooks, and our best tips for home cooks — free and straight to your inbox. PLUS: 500 Rewards Points.
Your corporate event is something staff and clients look forward to. But after every event, you're tasked with having to one-up the last event. With the right corporate event entertainment, you can do just that. Whether it's a performer or an activity that gets everyone engaged, you want your event to be something everyone is talking about. Give your guests an experience they'll never forget with unique corporate event entertainment they'll remember even a year later.
For even more corporate event entertainment ideas, check out other experiences happening on Cozymeal.