17 Best Team Building Activities in Portland for 2023
There's no shortage of team building activities in Portland, Oregon. Whatever you and your team enjoy, there's something for everyone in this jewel of the Pacific Northwest. Known for its lush green forests and breathtaking mountain views, Portland is a hub for parks, bike paths and microbreweries as well as being an industrial hotspot with a booming tech presence.
Whether it's your home base or the site of a corporate retreat, Portland offers endless possibilities for outdoor activities, game nights and food and brewery tours. With its mild weather, gorgeous rivers and dark green forests, the area is perfect to explore on foot, mountain bike, boat or kayak as you try out some team building activities in Portland, OR!
Wondering where to start? Cozymeal has you covered with team building activities in Portland that are sure to boost morale.
Jump to Section
---
OUR RECOMMENDATIONS
---
17 Best Group Activities in Portland
1. Team Building Activities on Cozymeal
Whether it's an interactive cooking class, a private chef experience or a wine tasting, team building activities in Portland are easy to come by. Spending time together, especially in a hands-on environment like the kitchen, will not only increase your employee engagement but boost morale over the short and long term. It forces interaction and problem-solving in a fun and low-stress way.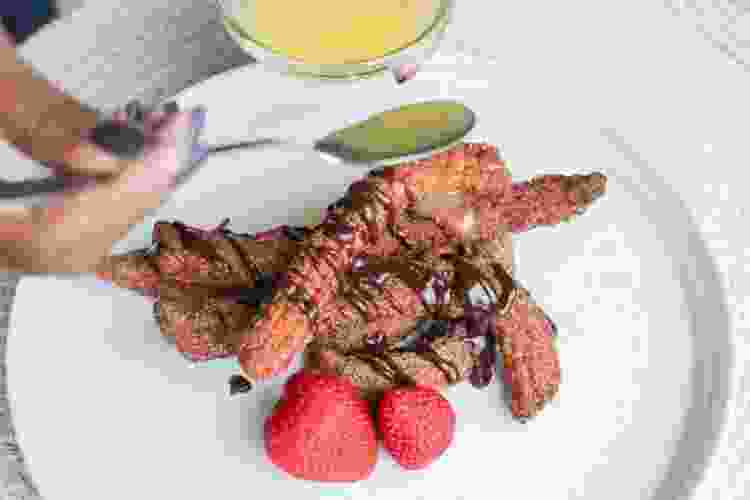 2. Cooking Classes in Portland
There are tons of engaging cooking classes in Portland that are sure to create good memories and build camaraderie amongst employees. The culinary scene in Portland is a cultural melting pot with great options from Texas-style barbecue to spicy Indian curry and fresh Pacific seafood. Learn to make authentic Italian fare with pasta making classes in Portland, or consider mastering the Japanese art of sushi with sushi making classes in Portland, both fan-favorite team building activities in Portland, Oregon.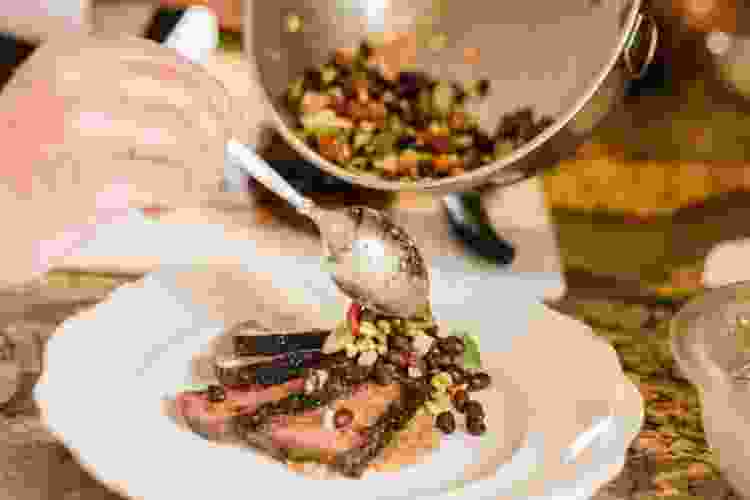 3. Online Culinary Team Building Activities
Whether your company runs solely online or you've just got a few telecommuters that don't want to miss out on the fun, consider one of the many virtual team building activities in Portland. Online team building activities take many exciting forms. Online cooking classes, for example, bring everyone together in the kitchen over a shared home-cooked meal. If you're looking to spice up a work happy hour instead, check out online mixology classes. Or, while you enjoy the beautiful and world-famous Willamette Valley, a virtual wine tasting just feels right.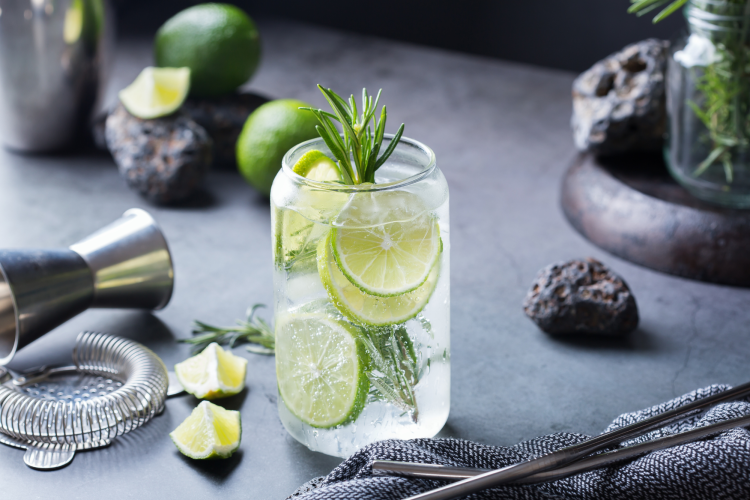 4. Take a Food Tour
Portland is home to tons of world-class restaurants from all different cuisines, and touring them all is a perfect team building activity in Portland. Be adventurous and set out on the town with your team to find the best bites with food tours in Portland. With so many great spots to choose from, this is a great alternative to a team dinner because everyone can find something they like, and you can switch up the location as often as you need to.
5. Enjoy a Night on the Town at Helium Comedy Club
It's no New York City, but don't sleep on the comedy scene in Portland, especially at the beloved Helium Comedy Club on Hawthorne. Accommodating groups of 10 to 275 people, this comedy club has something for you. They offer comedy workshops and team building activities in Portland, or you can simply bring your team to share in some laughs. It's the perfect night out for a work anniversary or Employee Appreciation Day.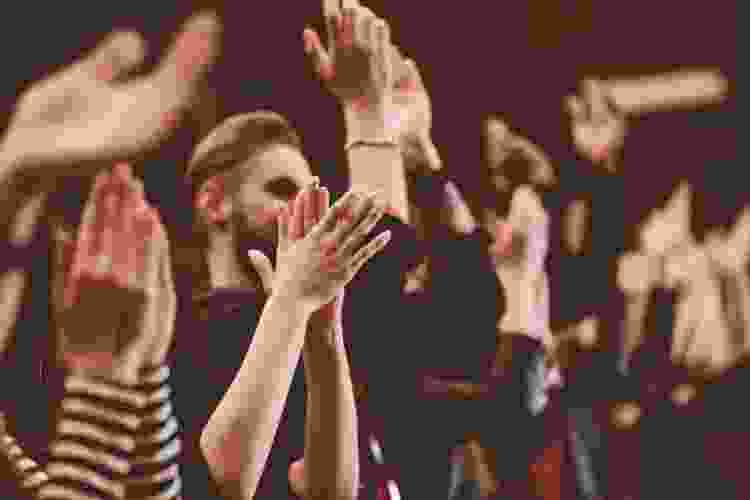 6. Hike the 4T Trail
Spending time outdoors is one of the most classic things to do in Portland. There's no shortage of parks here, and the 4T Trail just so happens to start and end downtown, so there's no transportation needed. Get out and enjoy the landscape and tour the city in less than a day. The four T's are trail, tram, trolley and train, and you'll get a little bit of each as you work your way through the Portland Zoo, Rose Garden and OHSU Campus. This team building activity in Portland is a great way to familiarize newcomers with the city while letting everyone get outside and get some steps in.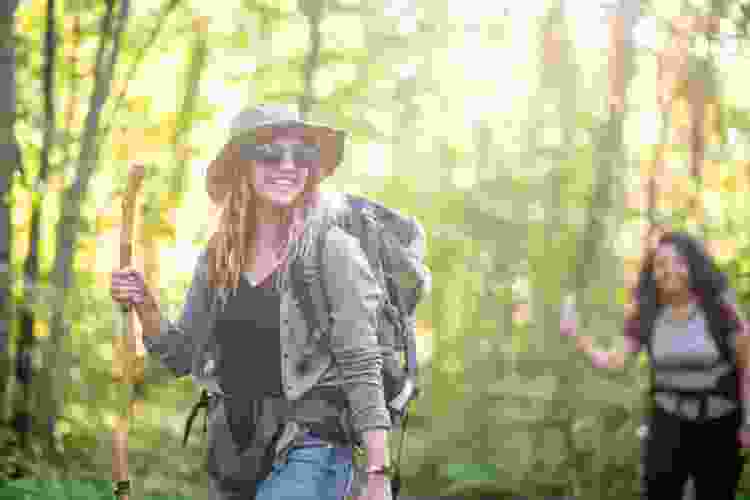 7. Escape Room
Like many cities across the US, Portland loves its escape rooms. They're the perfect spot for your employees to work on dynamic problem-solving and communication after a round or two of ice breaker questions. Most facilities change their puzzles out on a regular basis, so this activity is great for new and returning groups. Generally, the escape rooms are pretty affordable and are able to accommodate a variety of group sizes, making them the perfect problem-solving team building activity in Portland!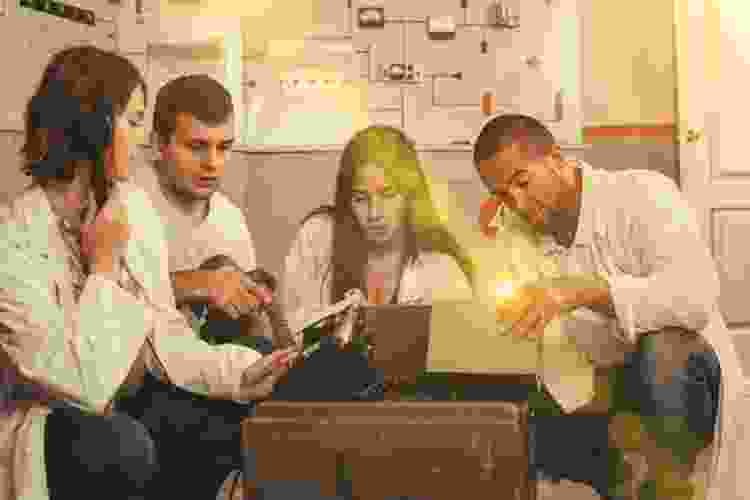 8. Tree to Tree Adventure Park
Adventure awaits at the Tree to Tree Adventure Park, where your team will test their mental and physical limits on a thrilling obstacle course. Ziplines and treetop cabins allow your team to enjoy the beauty of the natural area while stepping outside their comfort zones. This team building activity in Portland is the perfect way to appreciate and enjoy the spectacular forests that the Pacific Northwest is known for.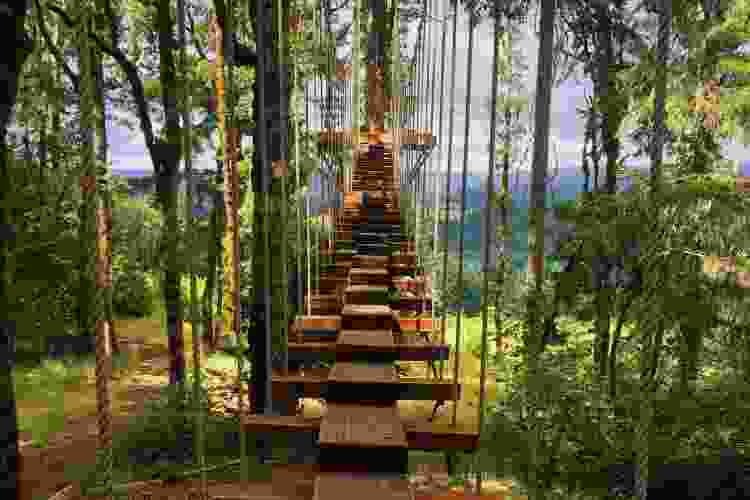 9. Corporate Team Building Scavenger Hunt
Encourage team members to work together and build rapport as they explore all that Portland has to offer. You can easily create your own list for the scavenger hunt with a little time and creativity. Think a beer token from a brewery or pictures of landmarks or special features like Tilikum Crossing or one of 300 labeled Heritage Trees throughout the city. After each team has completed the scavenger hunt, everyone can meet at a lunch or dinner spot for some further team building activities in Portland.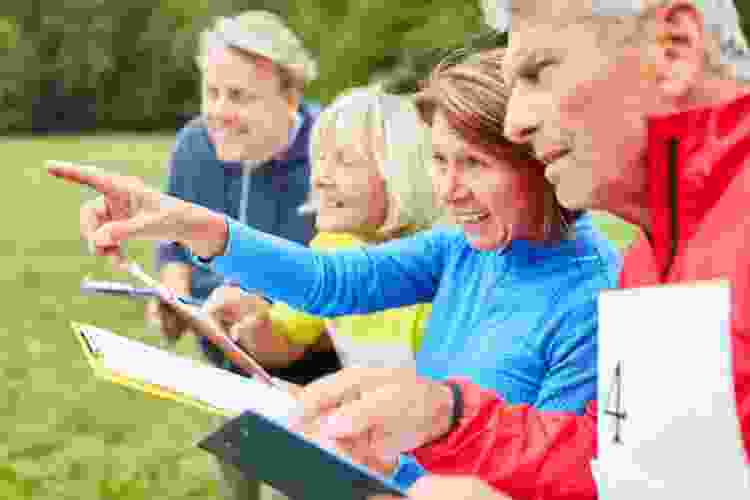 10. Splat Action
Foster a sense of team spirit at this corporate retreat that doubles as a paintball arena. Splat Action is one of the largest paintball arenas in Oregon, and there's plenty of fun to be had. Don your battle gear, pick your teams and venture out for a creative team building activity in Portland that your crew will be talking about for years to come.
11. Washington Park
Portland has been referred to as the city of roses, and this park is largely the reason why. The city was home to scores of rose plantations all across Portland, and Washington Park is home to a fair number of them — over 10,000 bushes and 650 varieties, to be exact! The flowers bloom May through October but are at their peak during the month of June. Enjoy a rosy view of the city while you get in some great team building activities in Portland.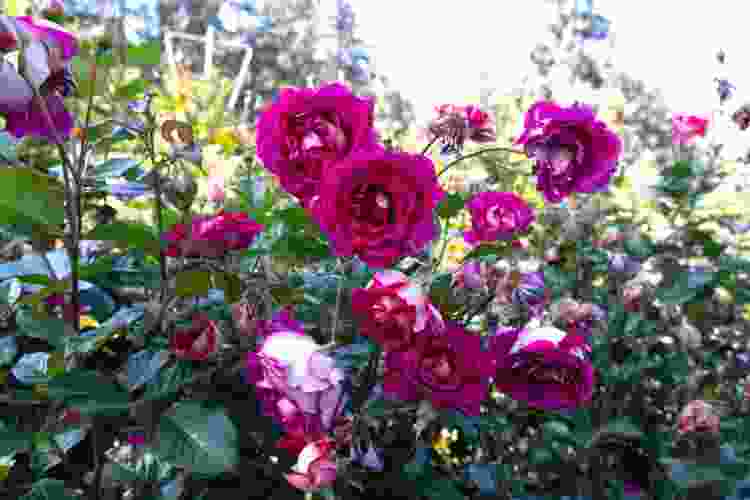 12. Portland Boat Tours
Enjoy the crisp Oregon air and open the floor to some ice breaker games on a boat tour. Located where the Columbia and Willamette rivers meet, the waterways are a major port in the Pacific Northwest, not to mention a great backdrop for your corporate event in Portland, Oregon. Climb aboard a boat and enjoy the stunning views around the city and through various river trails. This team building activity in Portland almost feels like you've left the city and gone on vacation.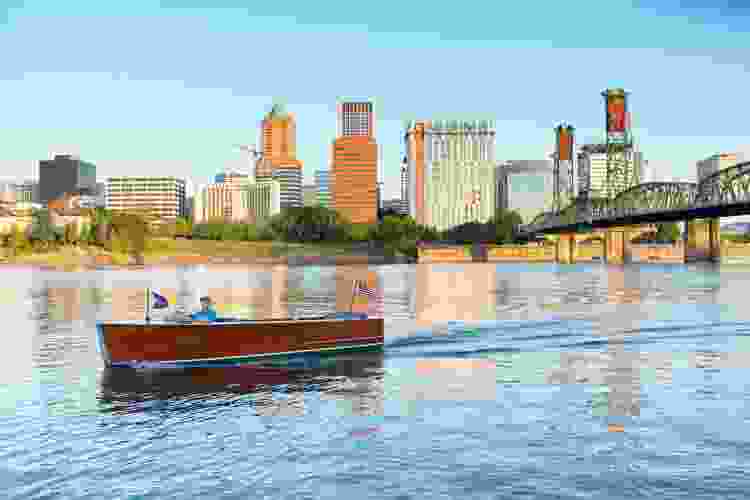 13. Brewvana
Portland is a beer lover's paradise, home to hundreds if not thousands of microbreweries. Maximize enjoyment and let Brewvana curate a custom brewery-hopping experience for a fun team building activity in Portland that includes transportation and lunch. That means all you need to worry about is having a good time.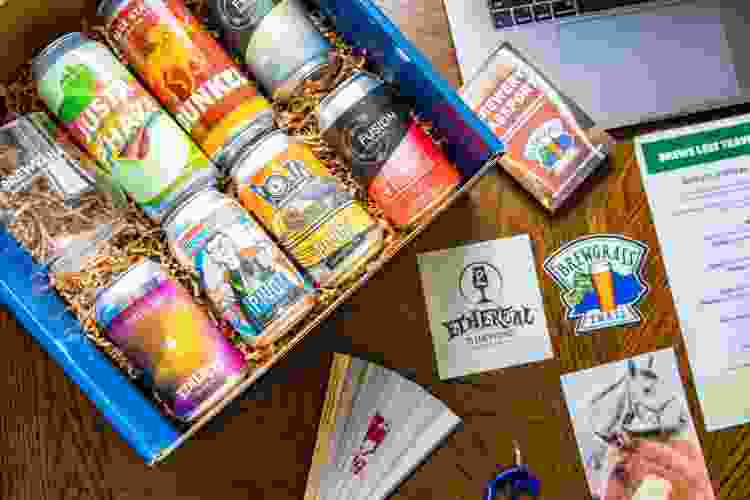 14. 15-Person Bike Ride
Oregon as a whole is known to be very bike friendly, so what could be a better team building activity in Portland than getting everyone on a bike together? Depending on the size of your team, renting a couple of 15-seater bikes and cruising up and down Beer Corridor might be just the team building activity you were looking for in Portland. The experience is usually about three hours long, and you can stop at as many breweries as you like. This can open it up for team members that don't know each other well to share a bike and socialize with no pressure.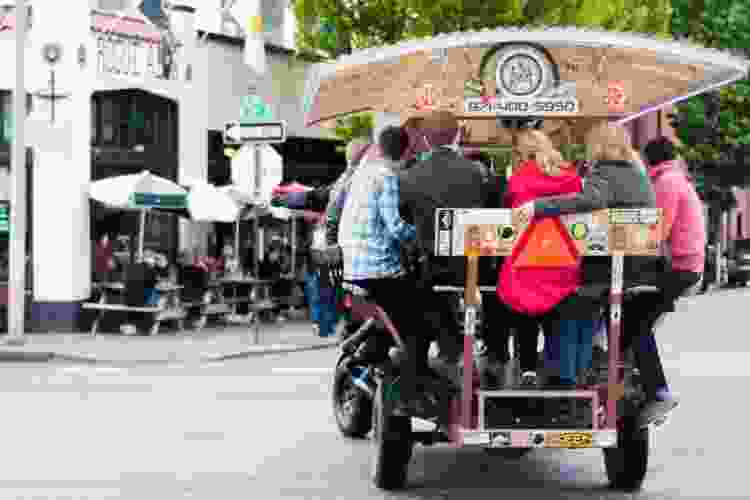 15. Attend a Roller Derby at Rose City Rollers
If you've never seen a roller derby, head down to Oaks Park and check out the Rose City Rollers for an unforgettable team building activity in Portland. The Rose City Rollers as an organization focus on inclusivity and charitable causes, so getting your team together and checking out a home game is something you can feel good about and have a great time doing.
16. Rent a Boat
Pack a picnic and some refreshments and head out to enjoy a beautiful Portland day (or night) on an electric boat. Rent a boat from the Portland Electric Boat Company and get ready to navigate the Willamette River for a fun and enjoyable corporate team building activity in Portland.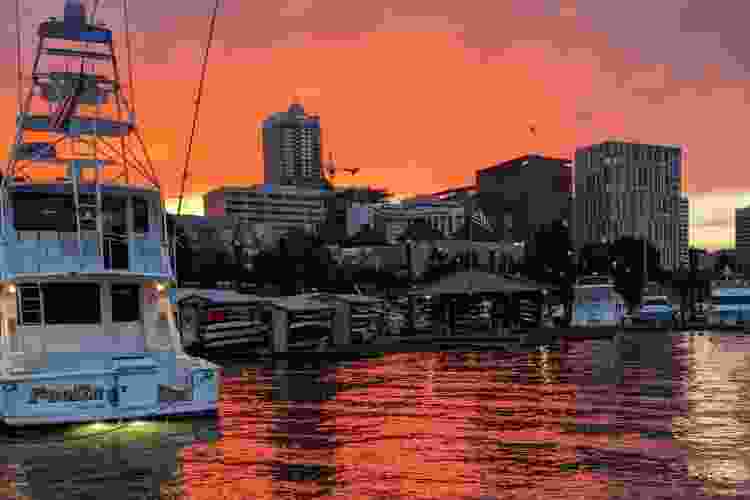 17. Check Out a Bouldering Experience
Rock climbing is a popular sport in the mountains of the Pacific Northwest. As a team building activity in Portland, it's more accessible than you might think. There's no need to trek into the wilderness and climb an actual rock face; this indoor bouldering experience is just as fun. The facility offers a number of different paths with varying degrees of difficulty. No matter the path you choose, it's a mental and physical challenge that will encourage your team to cheer one another on. Best of all, completing the climb leaves you with a sense of accomplishment and satisfaction.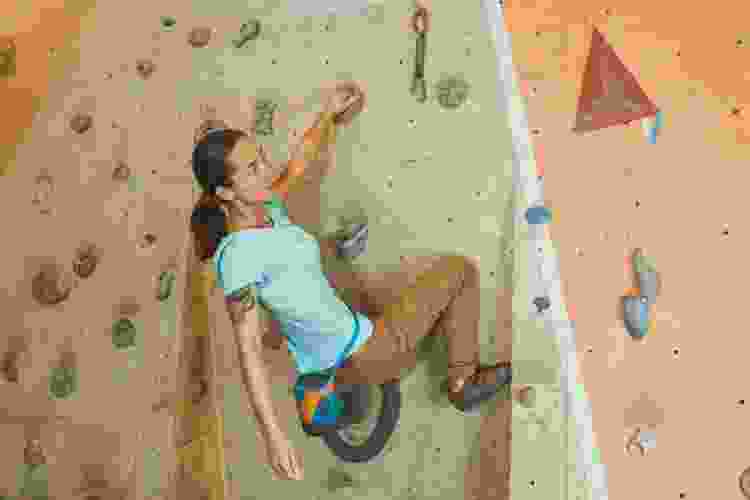 This Is Why You Need Team Building
Team building activities are a great way for employees to get to know one another better, especially if there are a lot of new hires. Even if your team is already close-knit, team building activities allow them to engage in tasks and face challenges they don't typically encounter when they're in the office. This allows for creative problem solving and fosters a greater sense of shared responsibility, which increases employee happiness.
Group team building activities are also a great way to encourage employees to meet and build relationships with other employees whom they may not usually see or work in close proximity to. The resulting sense of cohesion and unity — the feeling of truly being part of a team — makes your employees feel more valued, which increases employee retention in the long run.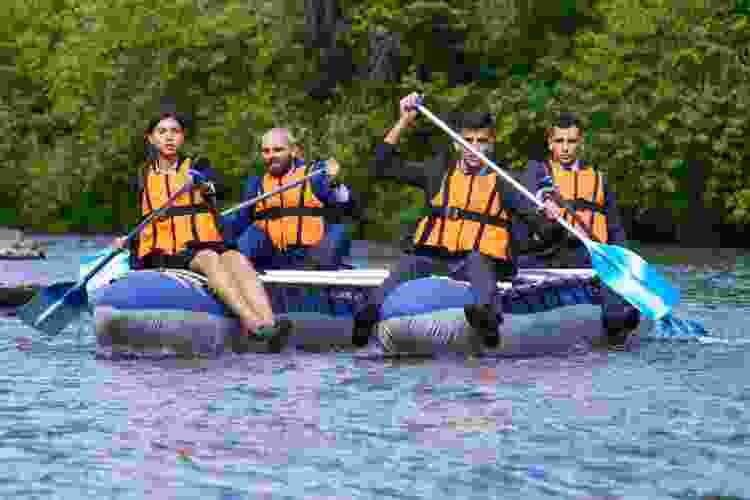 Ways Team Building Can Grow Your Business
Some may view team building as a waste of a business day as no work is being done, but that couldn't be farther from the truth. Engaging in team building activities can enforce a strong corporate structure, develop a shared mindset and boost productivity. In fact, Forbes calls it an important investment. It makes employees feel valued and helps them form a positive perception of their workplace and co-workers, all of which is vital to a company's success.
When you're trying to grow your business, never underestimate the importance of that positive workplace perception. If your team sees their company as a cool place to work, a place that knows how to stimulate, engage and challenge them with the right team building exercises and experiments, word will get out, and this can lead to increased interest in working for your company. With more excellent talent to choose from, the sky's the limit when it comes to your business's growth.
So, with plenty of team building activities in Portland to choose from, it's time to make the investment in your business today.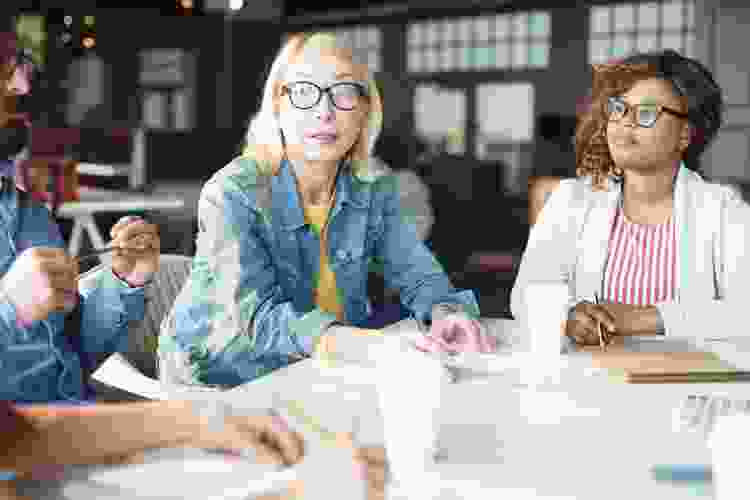 Benefits of Team Building
If you're not sold on team building activities yet, consider the benefits that translate directly back to the office, regardless of industry:
Improved communication skills in general and amongst colleagues
Development of problem-solving and time management skills
Promotion of fun and a good work-life balance
Boost in morale and productivity
Again, team building activities in Portland (or wherever you're located) are a great way to ensure that current employees enjoy working at your company and that fresh talent will always seek you out. Luckily, if your office is located in Oregon, you've got a solid list of team building activities in Portland to choose from.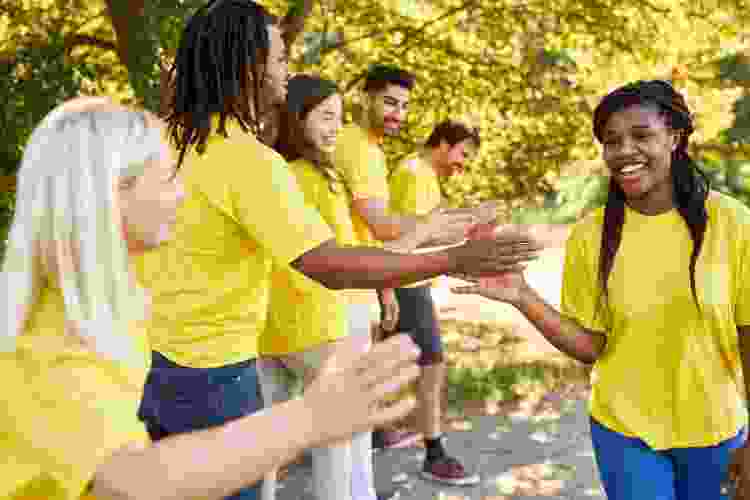 Join 200,000+ Culinary Enthusiasts
Exclusive deals, recipes, cookbooks, and our best tips for home cooks — free and straight to your inbox. PLUS: 500 Rewards Points.
No matter what industry you're in, team building activities in Portland can improve your employees and company as a whole. All it takes is one day of team building games or a team building adventure, and you're well on your way to improving the performance and attitude of your employees. If you've been on the fence, this guide should point you in the right direction to get started building a better team. Whether Portland is home or just the location of a fun-filled work trip, the options are endless for engaging and productive activities.
For even more team building opportunities in Portland and beyond, check out other experiences happening on Cozymeal.
Team Building in More Cities Near You
For even more great team building inspiration in cities near you and around the U.S., check out our comprehensive guides: