15 Fun Team Building Activities in Phoenix for 2023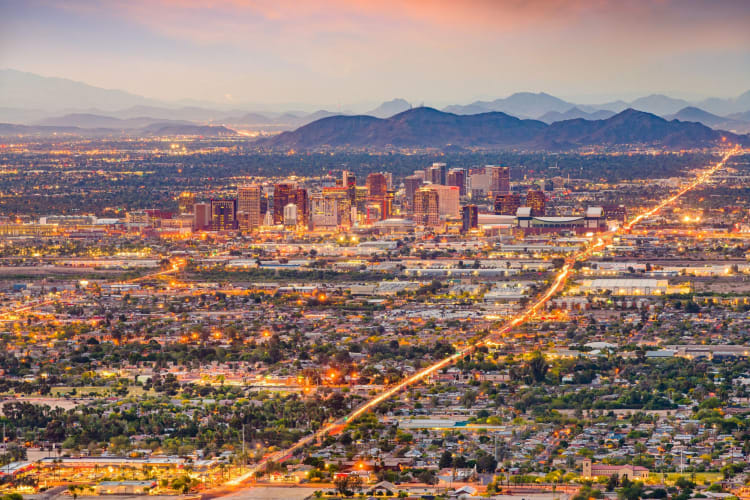 With inviting weather, sunny skies and a personality as laid-back as a poolside chaise, team building activities in Phoenix are practically part of the landscape. Surrounding mountain ranges inspire hikers, the dining scene puts the best of Southwestern cuisine on the table and an array of entertainment and recreational opportunities can turn a simple afternoon on the town into a full-fledged adventure. What's not to love about a desert town offering all that?
So then…what team building activities in Phoenix would you choose if you had an average of 300 days of sunshine a year, an incredible dining scene and cultural spaces from one end of town to the other? With both outdoor and indoor team building activities in Phoenix possible year-round, you'll have no trouble finding fun things to get workers engaged and help boost morale.
We've gathered 15 fun team building activities in Phoenix to get you started. From high-climbing hikes to delicious dining, the Valley of the Sun has something for everyone.
Jump to Section
15 Team Building Activities in Phoenix
1. Try Food-Based Team Building Activities
There's nothing like a little friendly food-based competition to get teammates all fired up! Foodie team building activities in Phoenix offer a ready selection of culinary-based events to choose from.
Corporate teams can tackle kitchen challenges while learning to prepare gourmet dishes, or even hit the town on a food tour. They'll discover techniques, tips and tricks to make their home cooking experience easier, or get to explore their local food scene while tasting the best bites in town. Afterward, the whole crew can sit down to reflect on what they enjoyed most for bonus together-time.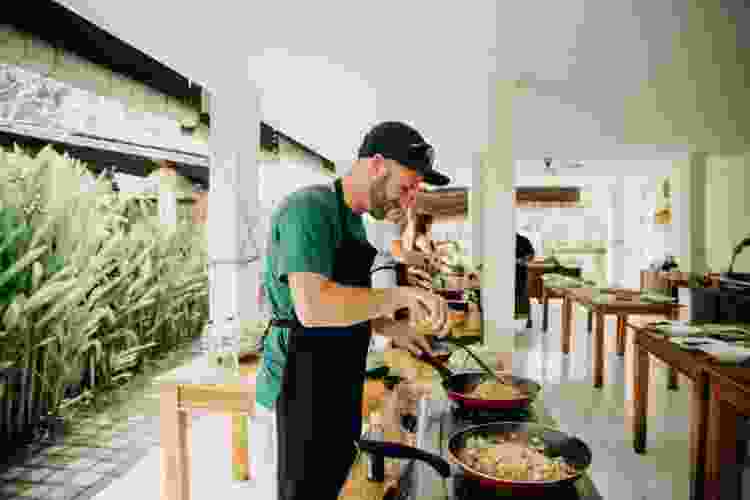 Top-Rated Cooking Classes in Phoenix

Master the art of gourmet cuisine with the help of the best chefs in Phoenix.

Book Now
2. Take a Cooking Class
Culinary team building activities in Phoenix let associates in on gourmet goodness. Expert-led cooking classes in Phoenix cover an enticing range of international menus, domestic favorites and specialty courses that feature step-by-step instruction for easy learning. There are even pasta making classes in Phoenix, a popular choice among corporate teams hoping to get in on the kitchen action.
Each course is led by an expert local chef who'll encourage collaboration and inspire teammates to work together in novel ways. Everyone takes home new skills and a sense of accomplishment, both of which are bound to last long after class is dismissed.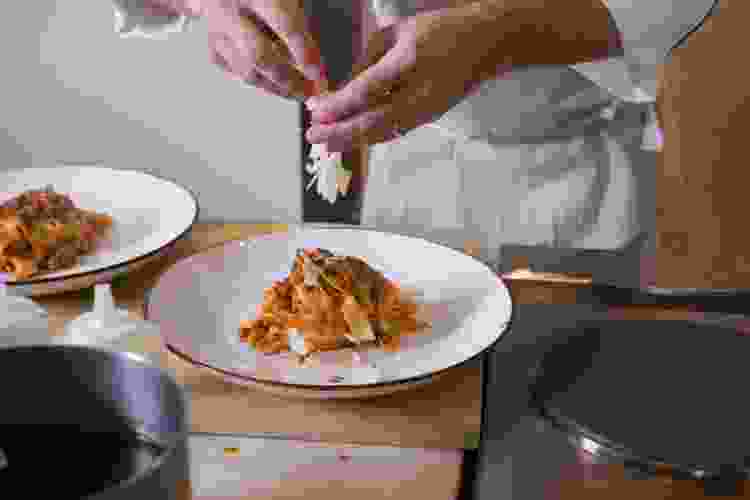 3. Check Out Online Classes
It couldn't be easier to assemble the work-from-home crew to enjoy team building activities in Phoenix. Thanks to modern tech, there's an array of online team building activities that can connect remote workers through the internet.
Your crew can enjoy online cooking classes for the cuisine-minded as well as online mixology classes and virtual wine tastings for next-level appreciation of adult beverages and cocktails. Participants can gather in a central location to stream the events together or log in from individual sites and devices.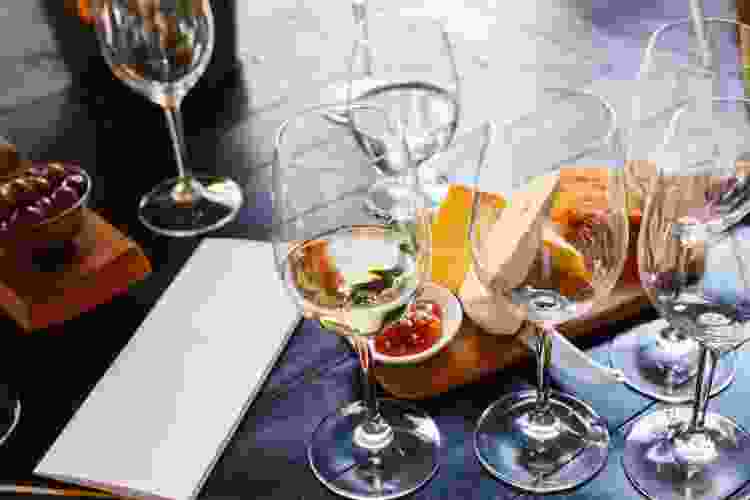 4. Splash Around at Six Flags Hurricane Harbor
When the Phoenix weather scorches, a trip to this water park is a can't-miss soother and one of the best team building activities in Phoenix for summertime. There are heart-pounding rides for the thrill-seekers and group tubes for teams to play together and stay together. Competitive team members can try Bahama Blaster, a tandem coaster that shoots pairs of riders uphill in a race to the finish, and a slew of twisty, windy waterslides awaits the brave. There's even a lazy river waiting for everyone to wind down after an exhausting day of water fun.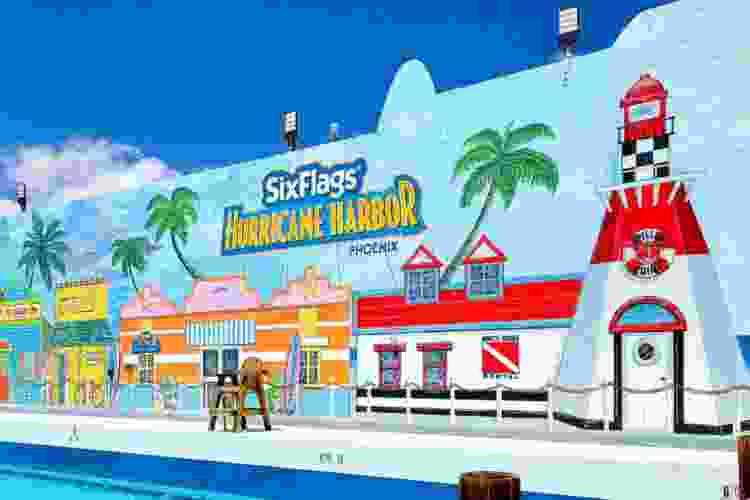 Book an Online Team Building Event
Bond with your team in top-rated online cooking classes, mixology classes, wine tastings and more.
5. Visit Heard Museum
This collection of Native American art may have humble beginnings, but it's become one of the premier sites in the world for American Indian works. It's also one of your best bets for educational team building activities in Phoenix. With a visit to Heard Museum, you'll find 12 exhibition galleries and several outdoor sculpture gardens to explore. Tours of the museum are included with admission, and heritage events like hoop dance performances are available for an additional charge.
Cultural group outing ideas in Phoenix can help teams appreciate the history, heritage and creativity of tribes native to the area and their fundamental contributions to local culture. Expanding your team's concept of diversity is always a good thing!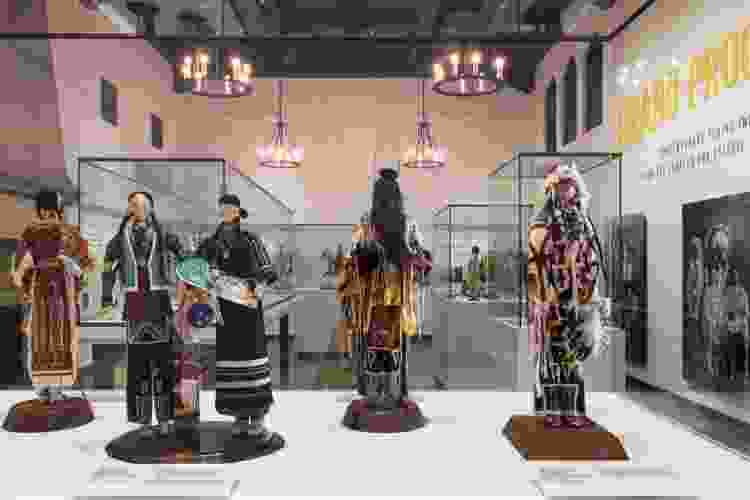 6. Watch a Show at Gammage Theater
Gammage Theater is a gem among cultural team building activities in Phoenix. Located just minutes from central Phoenix on the Tempe campus of Arizona State University, Gammage offers a wealth of exciting team building activities for theater lovers in Phoenix. Teams can see blockbuster touring shows from the ongoing Broadway Series or choose smaller shows that crop up throughout the year. With art performances, dance productions and big-name musical acts passing through, there's always something special on the schedule to entertain your group.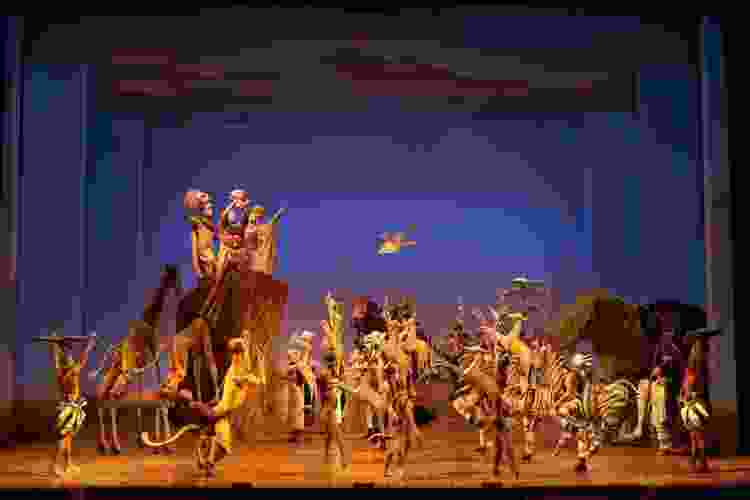 7. See Oldtown Scottsdale
Sometimes, team building activities in Phoenix take you to another town entirely. Oldtown Scottsdale is a city centerpiece that retains its rustic Western charm while adding thoroughly contemporary touches on every corner. You'll find galleries displaying the finest Southwestern and modern artists as well as boutiques, high-end shopping plazas and dining opportunities around every corner. Hotels and resorts invite teams to linger a while and pamper themselves, while a regular calendar of events provides exhibits and art walks for teams to enjoy.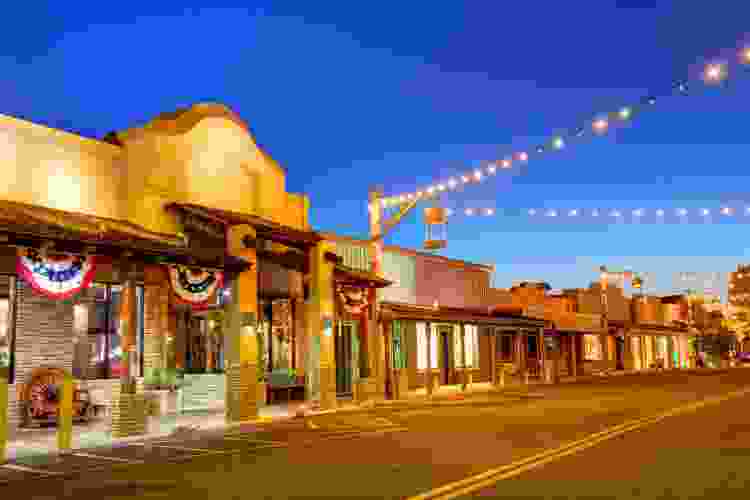 8. Hike Camelback Mountain
A trip to the top of Camelback Mountain may be one of the more obvious team building activities in Phoenix, but it's also one of the more rewarding! Locals and visitors flock to this natural landmark for a chance to experience the stunning views at the top. Be warned: Camelback is the highest peak in the Phoenix Mountain Preserve, and hiking the whole way can be a bit of a challenge for novice hikers. Cool weather visits make better team building activities in Phoenix than summertime climbs. And if Camelback presents too much of an obstacle for the team, nearby Piestewa Peak offers a slightly lower peak to ascend.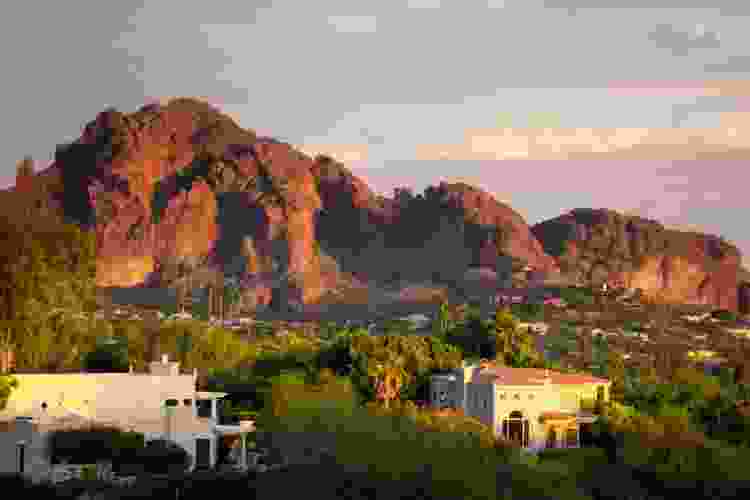 Top-Rated Cooking Classes in Phoenix
Master the art of gourmet cuisine with the help of the best chefs in Phoenix.
9. Play Around at the Musical Instrument Museum
Team building activities in Phoenix don't get more harmonious than a trip to the MIM, or Musical Instrument Museum. MIM is a world-class gallery that dazzles music lovers from around the globe. This expansive facility holds collections from indigenous cultures spanning nearly every region on Earth, in eye-opening geographic exhibits that trace the evolution of music. The Artist Gallery holds instruments from some of the most influential figures in American music, including Elvis, Johnny Cash and Leonard Bernstein. For teams who might be inspired by being in the presence of so many instruments, there's an interactive gallery that lets visitors make music of their own.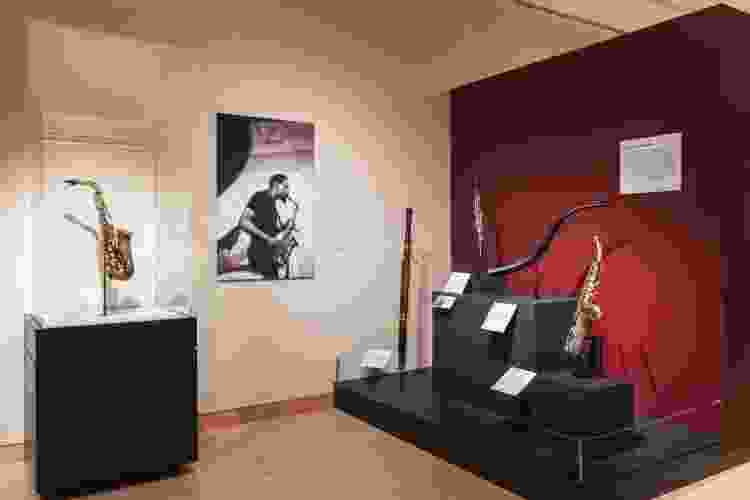 10. Have Fun at Castles N' Coasters
If games are on your list of potential team building activities in Phoenix, make sure Castle N' Coasters is highlighted. Teams can putt their way through four 18-hole mini-golf courses, bounce on bumper boats, put the pedal to the metal on the go-kart course and take to the skies on the Desert Storm coaster. When they're ready to take the excitement indoors, they can hang out in the arcade among the more than 150 video games and pinball attractions. With fun food selections from seven restaurants around the park, there's something on the menu to satisfy the whole team.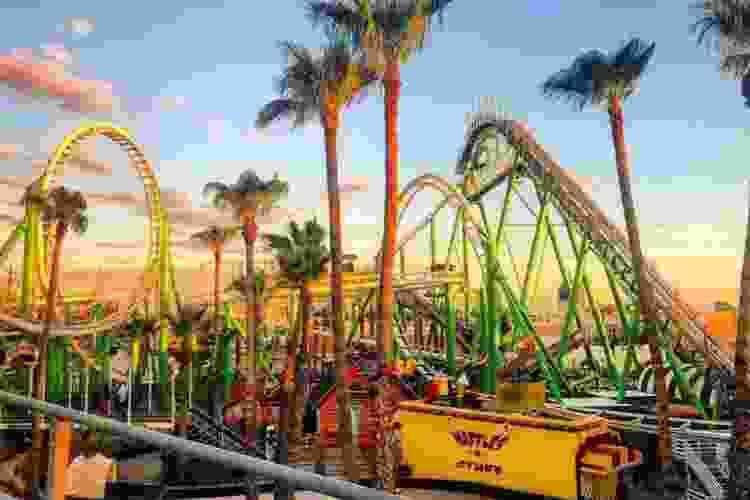 11. Stroll Around Desert Botanical Garden and Phoenix Zoo
Nature-based team bonding in Phoenix doesn't require a trek through the desert to experience the beauty of Arizona. A visit to the Desert Botanical Garden will show them the native flora in curated exhibits that highlight the strength and fragility of desert life. Trails are designed to feel like a hike through nature, retaining the wild magic of the region for team building activities in Phoenix that only feel untamed.
Just a stone's throw away, you'll find Phoenix Zoo, a 125-acre menagerie of animals from a vast array of habitats. Teams will find endangered species, great predators from far-off continents and the always captivating Monkey Village, where visitors can experience squirrel monkeys face to face in a one-of-a-kind walk-through exhibit. The mission of both facilities is preservation and awareness of endangered nature, which makes these team building activities in Phoenix both educational and entertaining.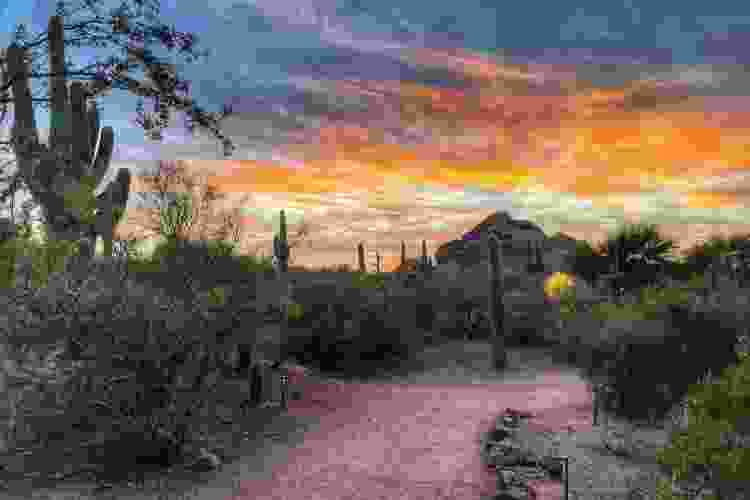 Book an Online Team Building Event
Bond with your team in top-rated online cooking classes, mixology classes, wine tastings and more.
12. Watch a Spring Training Game
Spectacular springtime weather comes early to Arizona, and big-league baseball warm-up comes right along with it! With a roster of 15 Major League Baseball teams in the Cactus League lineup, including championship home team Arizona Diamondbacks, eager workers can choose from a prime selection of spring training team building activities in Phoenix. Multiple daily games from mid-March to early April guarantee baseball fans a great time, no matter who they root for.
13. Flutter Through Butterfly Wonderland
Not only is Butterfly Wonderland one of the most awe-inspiring team building activities in Phoenix, it's also the largest conservatory habitat for butterflies in the country. The facility recreates an indoor rainforest setting that houses 70 species of multi-hued pollinators. Visitors can watch newborns leave their chrysalis and enter the world in the emergence gallery, observe honeybees in action and experience other rainforest critters like reptiles, insects and even fish. It's a demonstration of the benefits of teamwork in an ecosystem where everyone plays a crucial part. Company outing ideas in Phoenix can't drive home the importance of collaboration more clearly than that!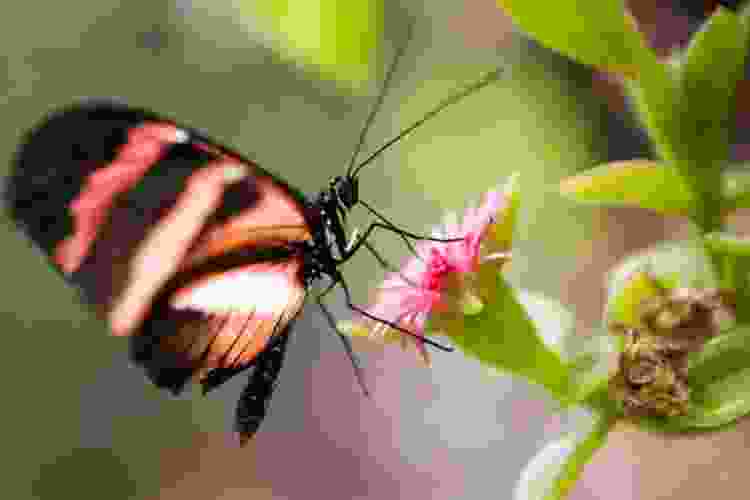 14. Have Fantastic Mexican Food at Macayo's
Of all the traditional Mexican restaurants in this Southwest destination city, Macayo's is your best bet for savory food-oriented team building activities in Phoenix. The local chain began in 1946 and gradually became a crown jewel of dining in the Valley of the Sun. Nine locations around the city and surrounding area make it easy to find for observing a special work anniversary or celebrating Employee Appreciation Day.
Teams can enjoy Sonoran and Tex-Mex favorites like tacos, enchiladas and tostadas, as well as more aspirational dishes like Baja chimichangas and an award-winning green chili pork stew. And the open-face cheese crisp is a pizza-style quesadilla that Phoenicians can't live without.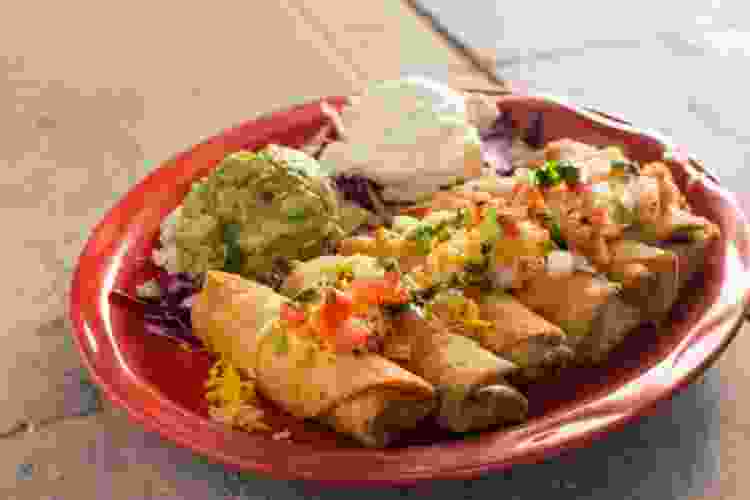 15. Set Sail for a Sunset Dinner Cruise
Lake Pleasant in the far West Valley is the perfect locale for team building activities in Phoenix that can transport teams to a desert oasis. Your crew can witness one of the stunning technicolor sunsets this region is famous for as they relax and enjoy a catered meal. The tranquil waters of this manmade lake allow groups to settle in for an evening of great company. These two-hour events provide buffet-style dining, a full-service bar and relaxing tunes to set the mood for some supremely serene corporate outings in Phoenix. Add a few ice breaker games and you have the makings of a memorable team building activity!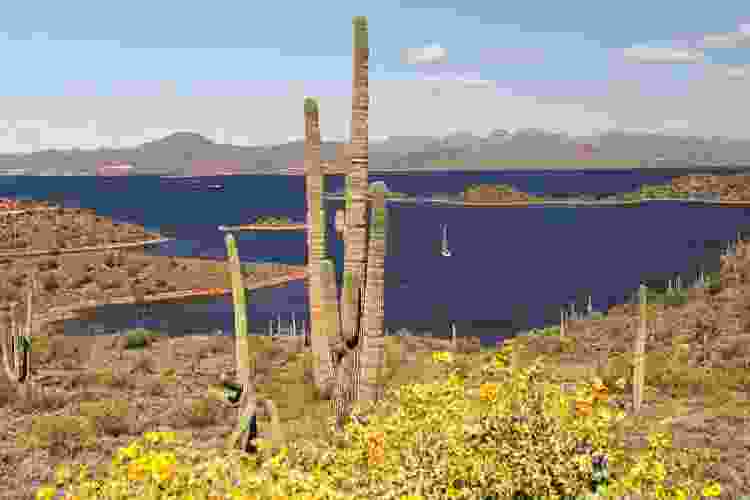 Top-Rated Cooking Classes in Phoenix
Master the art of gourmet cuisine with the help of the best chefs in Phoenix.
Do We Really Need Team Building?
For years, the idea of team building was synonymous with the same stale potlucks or company picnics that had far outlived their charm. They were the low-hanging fruit of the team building concept, providing a bare minimum of engagement without inspiring genuine team connection or true employee happiness.
As work culture evolved, companies came to the realization that forging connections within an actual team was critical for establishing a hospitable and productive work environment. Not only do events like team building activities in Phoenix provide a more enriching work experience for employees, but they also serve the organization and reward the company mission with improved performance and better output from their workers.
Teams that forge genuine interpersonal bonds are known to have a better work experience, which leads to worker satisfaction and a higher employee retention rate. While workplace interaction helps with task-based expectations, many other soft skills are often omitted, leaving workers and teams at a loss for the more personal aspects of the work experience.
Team building activities that allow workers interaction in environments outside of the workplace are the ideal vehicle for creating these connections. These events also present opportunities for problem solving and other crucial skill development that may not be available in the office, even if workers crave such improvement. As U.S. News points out regarding true team building, "This all helps them to build trust, which goes a long way toward achieving better communication."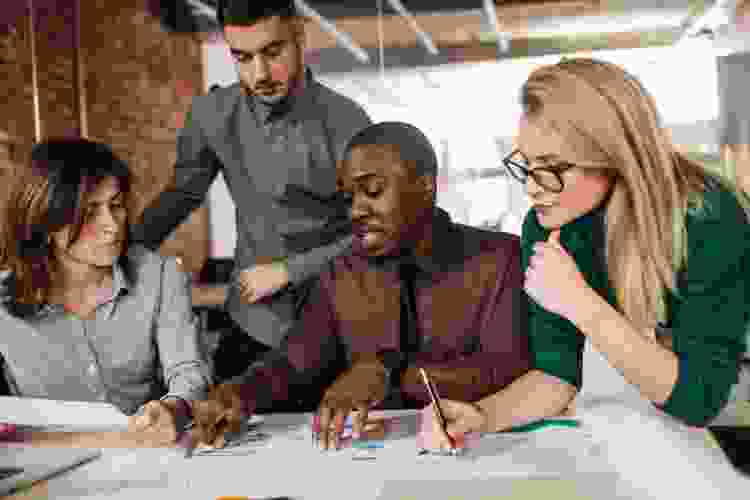 Team Building Activities Can Help Your Business
More and more, company culture has become a driving factor for many workers, especially those in a younger demographic. Happy teams are more productive overall, which is great for companies looking to improve output. Forbes Magazine brands team building as a crucial investment for organizations to make. When done properly, the right team building activity "means more engaged employees, which is good for company culture and boosting the bottom line." Even including something as simple as team building games around the office can help promote more enriching connections among the team and energize their output.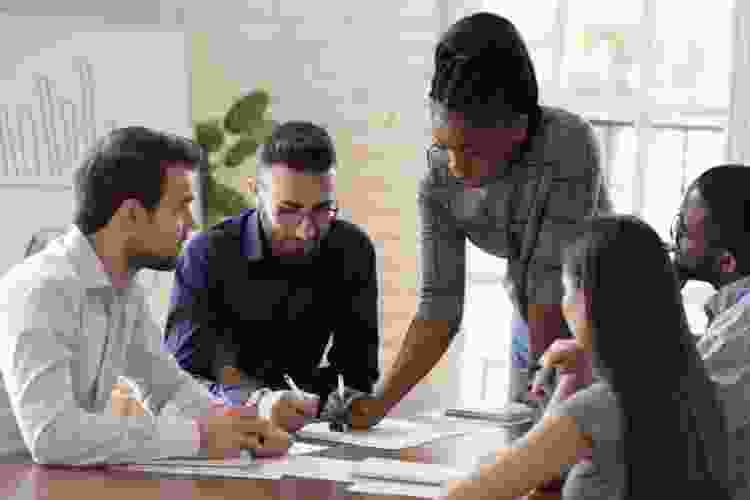 Benefits of Team Building
Aside from providing a chance for employees to relax and get to know each other outside the workplace, team building benefits your group in a variety of ways. Team building also:
Fosters interpersonal connections
Creates a sense of community
Encourages employee engagement
Promotes employee satisfaction
Helps employees become more productive
Helps boost morale in the workplace
Cultivates better communication
Identifies leadership qualities in workers

Join 200,000+ Culinary Enthusiasts
Exclusive deals, recipes, cookbooks, and our best tips for home cooks — free and straight to your inbox. PLUS: 500 Rewards Points.
Team building activities in Phoenix bring the spirit of the Southwest alive for workmates to enjoy together. The city provides an ideal setting for recharging your batteries with your crew, no matter the size of the team. The very best team building activities in Phoenix optimize the incredible climate to get teams out of their comfort zones and into their interactive zones. And with amazing weather available just about any time you need it, meaningful corporate team building in Phoenix is possible no matter the season.
For even more team building activities in Phoenix and beyond, check out other experiences happening on Cozymeal.
Team Building in More Cities Near You