23 Best Team Building Activities in Denver for 2023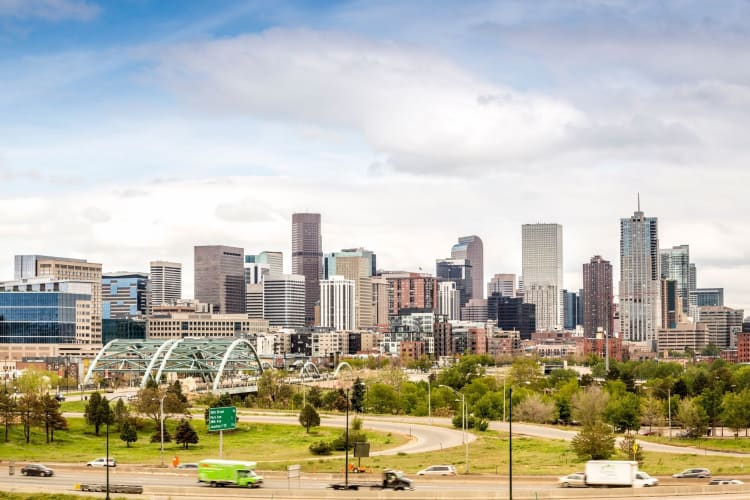 There is so much to explore in the Mile High City that you're sure to find fun team building activities in Denver for your employees to enjoy. Denver, Colorado, has incredible art and culinary scenes as well as amazing outdoor spaces that allow you to get close to nature. So whether you're looking to get creative and build bonds indoors or outdoors, Denver has no shortage of fun team building activities for groups both big and small.
With fun around every corner, Denver is an amazing city to explore with your team. Looking for some inspiration for team bonding in Denver? Keep reading for a useful list of the 23 best team building activities in Denver this year.
Jump to Section
---
OUR RECOMMENDATIONS
---
23 Team Building Activities in Denver, Colorado
1. Team Building Activities in Denver
Build collaboration and communication between your team with hands-on experiences for every skill level. There are a variety of team building activities in Denver for your staff to enjoy. Challenge your team to a cooking competition — like a memorable guacamole battle — led by an expert chef. By guiding your team in creating flavorful meals, these five-star chefs will teach your group problem-solving skills.
Your team will also learn to communicate better and manage their time. Best of all, at the end of the friendly cooking competition, you can enjoy the gourmet food you created together.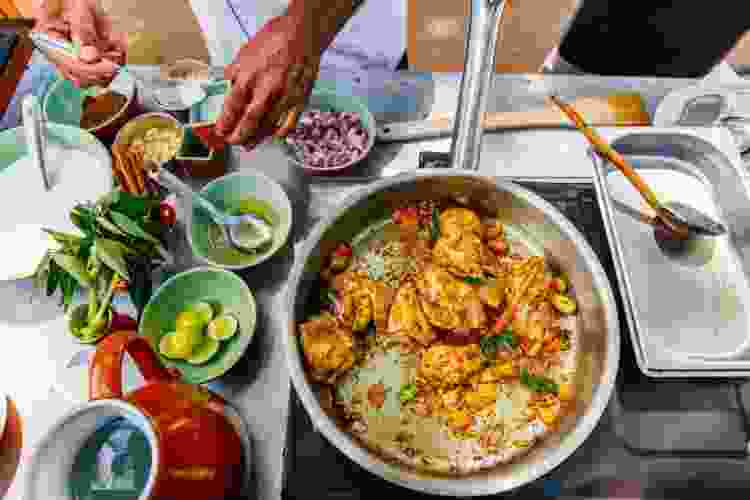 2. Cooking Classes in Denver
Learning how to cook is a great skill, but learning how to cook from a world-class chef is an unforgettable team building activity in Denver. Learn fundamental cooking skills and how to make your favorite world cuisines at one of many cooking classes in Denver.

Pasta making classes in Denver are one of the most popular options. Alternatively, try your hand at rolling the perfect Makizushi during sushi making classes in Denver. Both pasta making and sushi making are a hit for corporate teams, but whatever food you crave, you'll find a cooking class to prepare it at. The sheer variety alone makes cooking classes the perfect team building activity in Denver to boost morale while improving culinary skills.
3. Food Tours in Denver
Fun corporate events in Denver don't always have to take place indoors. You can explore the vibrant culinary scene by joining one of many food tours in Denver. During this Denver team building activity, you can learn the history and culture of the city from an expert guide while tasting an array of delicious dishes.

From Five Points to Highland and Union Station, you'll discover must-visit restaurants, explore markets for fresh ingredients and try local flavors unique to the city. Your group's stomachs will be pleasantly full as you bond during this team building activity in Denver.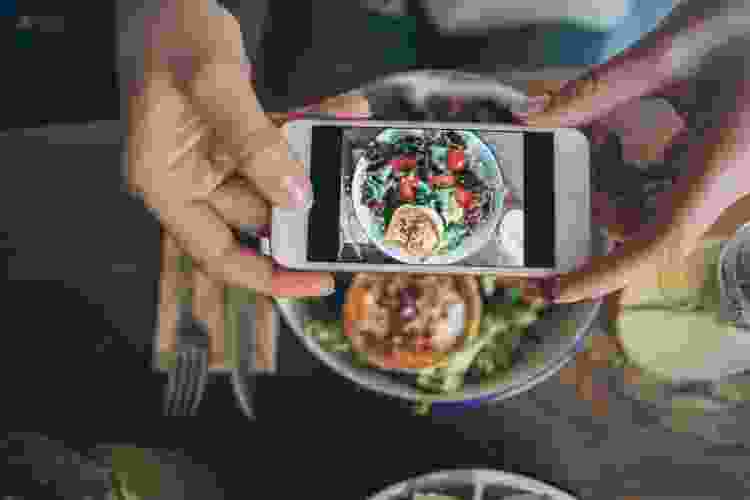 4. Online Culinary Team Building Activities
Remote teams can still benefit from virtual team building activities in Denver. If you have employees who work from home or have hybrid schedules, online team building activities might be what you're looking for.

These activities can be done from any location since employees only need to log onto the platform to participate. Host an online happy hour with virtual wine tastings, or learn how to make the best cocktail during online mixology classes. If your team is more foodie-oriented, online cooking classes led by five-star chefs are another fun option.
5. Participate in an Outdoor Scavenger Hunt
Build communication as you solve riddles to find a prize in this fun team building activity in Denver. Create groups that can compete against each other to reach a final goal by answering trivia questions and completing photo challenges that will take you to the next clue. You'll also get the chance to see iconic Denver landmarks as you race around the city looking for hidden treasure.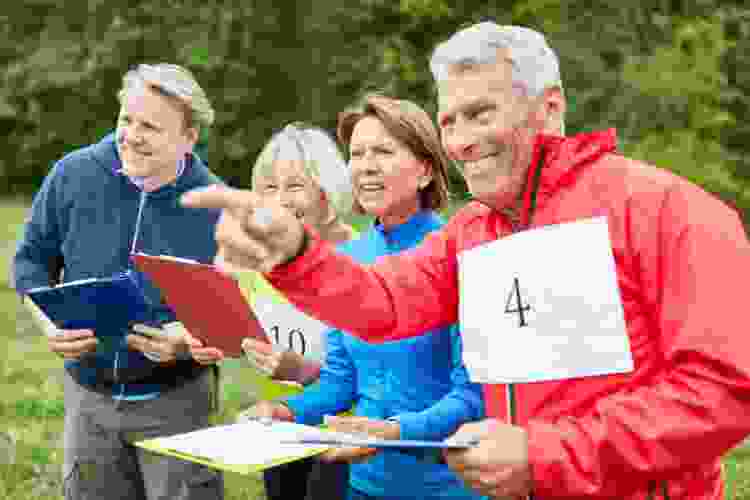 6. Enjoy Archery Dodgeball
Dodgeball was a favorite game of many during middle school gym class. Now it's time to up the ante and make this sport a little more extreme by adding an archery aspect. Archery dodgeball has two teams use bows and foam-tipped arrows to tag out players on the other team. A little competition is a fun way to build camaraderie during team building activities in Denver while teammates work together to win.
7. Try Axe Throwing
Let off steam together with this team outing idea. Axe throwing is a unique after-work team building activity in Denver that helps you build new skills while getting your heart pumping. With a trained instructor teaching you the basics, you'll be hitting targets within a few minutes. You can even bring food and drinks to this fun team building activity in Denver, Colorado.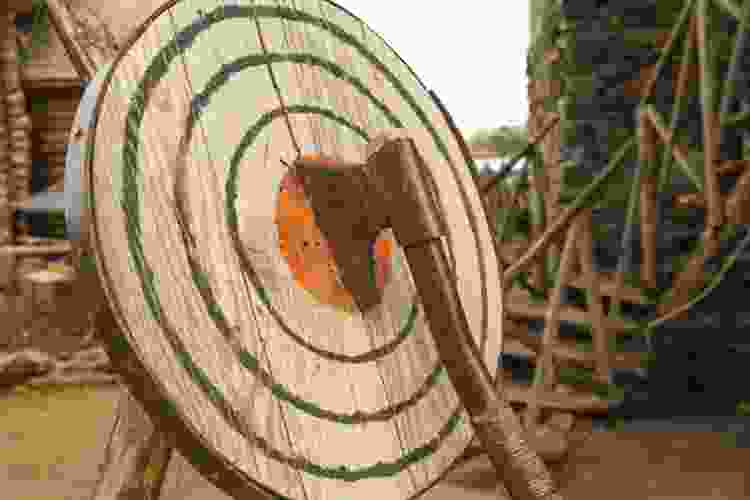 8. Experience a Pedal Pub
A fun small group activity in Denver is the Pedal Hopper, a bicycle bar that has sixteen seats for your team to bike around together. Everyone has to pedal in unison in order for the bike to move, so this is a great way to foster communication and teamwork while you explore the city during your next happy hour team building activity in Denver. While pedaling, you'll be sitting across from each other so you can talk and bond between stops. Talk about an out-of-the-box corporate party idea in Denver!
9. Play Board Games
Put a fun twist on the classic game night with this team building activity in Denver. At a board game arcade and pub, you'll be able to enjoy Xbox, PC-based games and classic board games. Get your heart pumping as you compete against each other in eSports. Don't feel like relaxing with more screen time? Work together to outsmart your opponents in your favorite tabletop board games. Team bonding in Denver has never been so fun!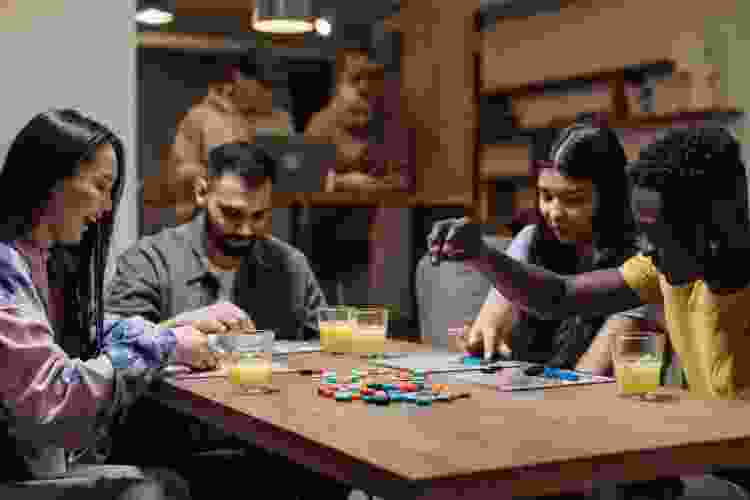 10. Attend a Musical Workshop
Looking for company outing ideas in Denver that will get your creativity flowing? You and your team can make music together at Peak Rhythms, with customizable experiences available. This is one of the best group activities in Denver for both small and large teams, where you can learn about instruments from different cultures and revel in the power of making music.
11. Go Geocaching
Some of the best team building activities in Denver take place outside. With such beautiful scenery, this is the perfect city to try geocaching. Navigate outdoor locations with a GPS and engage in fun activities as you look for hidden treasures left by other geocachers around the city. You never know what you'll find in the cache, but you're sure to boost employee happiness with this unique activity.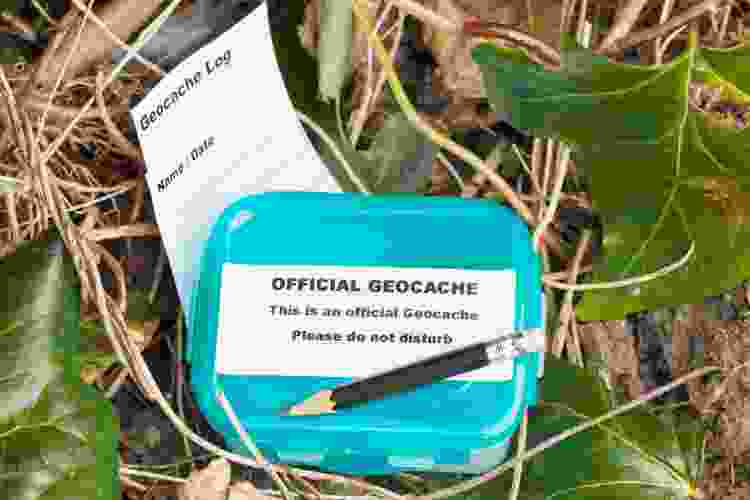 12. Build Bikes
Your corporate outings in Denver can also help give back to the community. Wish for Wheels has the goal of giving every second grader in Denver public schools a bike and helmet. With this team building activity in Denver, you can help the organization accomplish that goal by building bikes for the children. You'll learn how to build the bicycles while challenging your group to answer trivia. Working together for the greater good is an unforgettable team bonding activity in Denver.
13. Have a Painting Night
Creativity in the workplace makes for better and more unique problem-solving. Foster this with company outing ideas in Denver meant to get your creative juices flowing. Host a painting night at Painting with a Twist, where your group crafts their own canvas by following the lead of an expert artist. You'll laugh and sip as you bond over your beautiful works of art at this fun corporate event in Denver.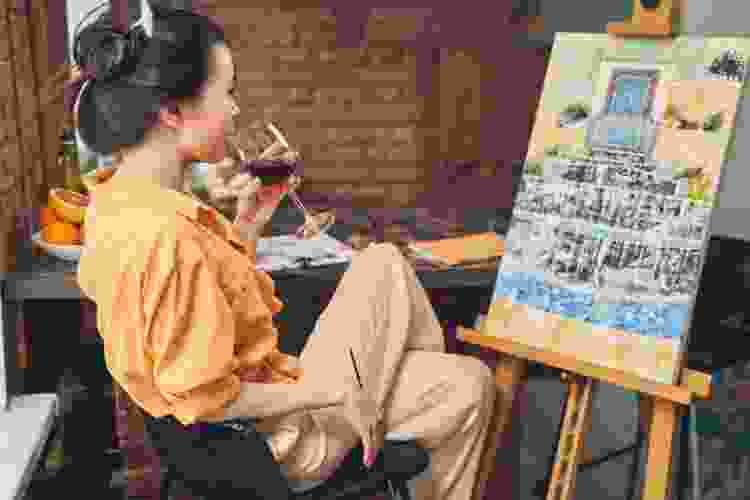 14. Tackle Escape Rooms
If you're looking for corporate team building in Denver that will improve communication, cooperation and time management while still being fun, look no further than an escape room, like Escape the Room. These fun attractions feature life-sized puzzles that your group will have to solve together.

The goal is simple: Figure out the mystery and escape within the time limit. With a variety of stories and difficulties, you're sure to find one that's the perfect challenge. You can even break up into smaller groups and do multiple escape rooms, competing to see who will finish first.
15. Compete in Go-Karting Competitions
Feel the rush of adrenaline as you race around a track in a high-speed go-kart. This heart-pumping team building activity in Denver will provide your group with some friendly competition as they zoom past each other to try and reach the number one spot. Go-karting is a group outing idea in Denver that will always be well received. Cheer on teammates and have your own tournament to see who is the fastest racer.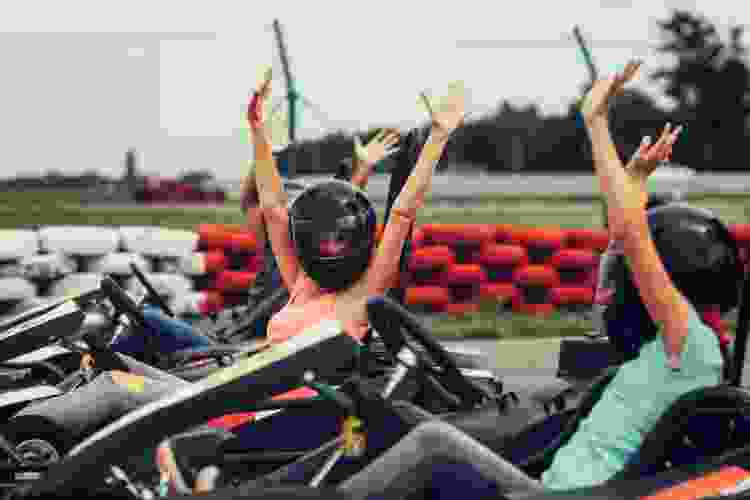 16. Tour the Botanical Gardens
The Denver Botanical Gardens are a stunning setting for corporate outings in Denver. Surround yourself with lush foliage and exotic flowers. The Denver Botanical Gardens also offer classes and workshops both online and in-person, covering topics like gardening and botanical art and illustration. They additionally offer films and special events that are perfect if you're looking for unique team building activities in Denver. Visiting these beautiful gardens is one of the most photogenic things to do in Denver by far!
17. Hike in the Mountains
Surrounded by mountains, Denver is one of the best places to get out and explore nature. You'll have options of trails for all skill levels so you can cater the hike to the needs of your team. On Trading Post Trail you can visit the famous Red Rocks Amphitheater or see gorgeous rock formations at Garden of the Gods. Hiking is one of the best team building activities around Denver, and your group is sure to feel accomplished after climbing to the top of the mountain.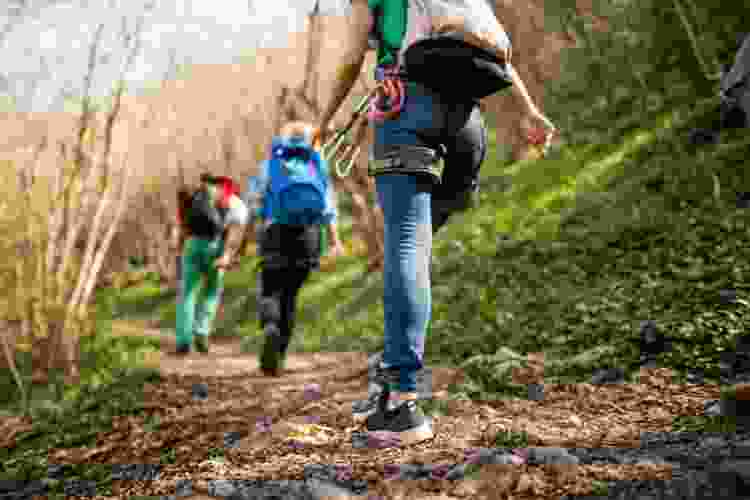 18. Dare To Go on a Ghost Tour
Learn about the city's spooky past, if you dare, with this after-hours team building activity in Denver. Go on a paranormal walking tour with the Dark Side of Denver that will take you to iconic locations like Cheesman Park and Capitol Hill. You'll learn about the rich history of the city and the spirits that still linger within it.
19. Explore the Denver Art Museum
Surround yourself with some of the greatest and most diverse works of art at the Denver Art Museum. As one of the largest museums between Chicago and the West Coast, the Denver Art Museum provides an incredible backdrop for corporate team building in Denver. With immersive exhibits on a diverse range of subjects like the ancient world, modern art, sculpture and fashion, there is always something for your team to learn.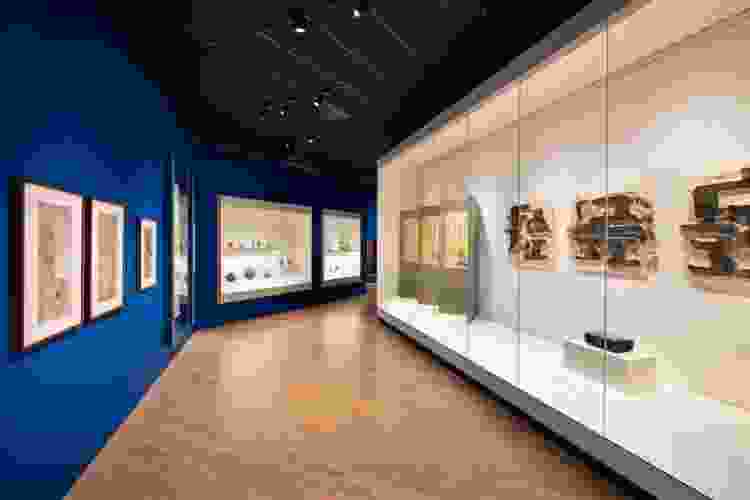 20. Catch a Baseball Game
What better team building activity in Denver is there than cheering on your favorite professional team? Get tickets to a Colorado Rockies game and yell at the top of your lungs during every inning. This team building activity in Denver is sure to get you on your feet for Employee Appreciation Day. Plus, who doesn't love ballpark burgers and brews?
21. Rent Paddle Boards
Get out on the water with stand-up paddle boarding lessons by 5280 Paddle Sports. They'll show you that you don't need to live on the coast to enjoy the open water. Rent paddle boards and take lessons on Aurora Reservoir, Chatfield Reservoir or Barr Lake. This team building activity in Denver offers an ideal way to get a workout and spend time with your team in the great outdoors.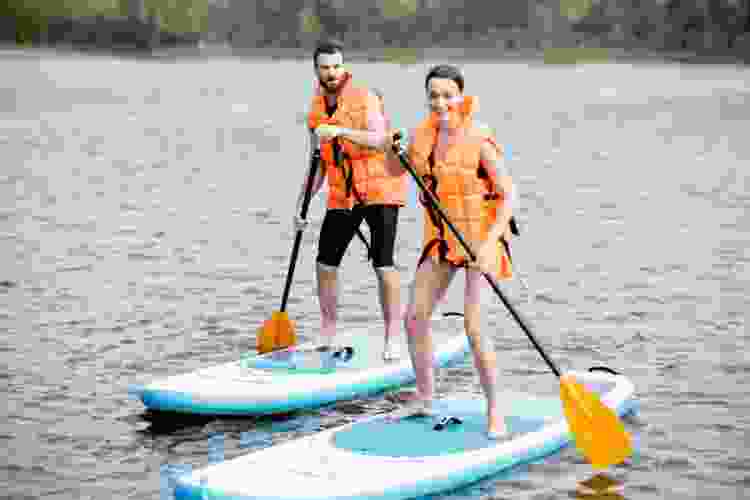 22. Watch a Show at a Mystery Dinner Theater
Choose an interactive team building activity in Denver by attending a play at the Adams Mystery Playhouse. This comedy murder mystery will have you laughing while trying to figure out a classic whodunit mystery.

Located in its own hidden mansion, the Adams Mystery Playhouse puts on an immersive show. In the end, work together to solve the mystery, find the murderer and figure out the motive. It's the perfect unique corporate party idea in Denver.
23. See a Show at the Denver Center for the Performing Arts
From Broadway tours to local theater companies, the Denver Center for the Performing Arts has it all. Watching a performance here is one of the most fun team building activities in Denver; it's sure to be a treat for the entire office! Plan to have dinner beforehand to build anticipation for the show. The next day at work, it'll be the team building activity in Denver that everyone's talking about.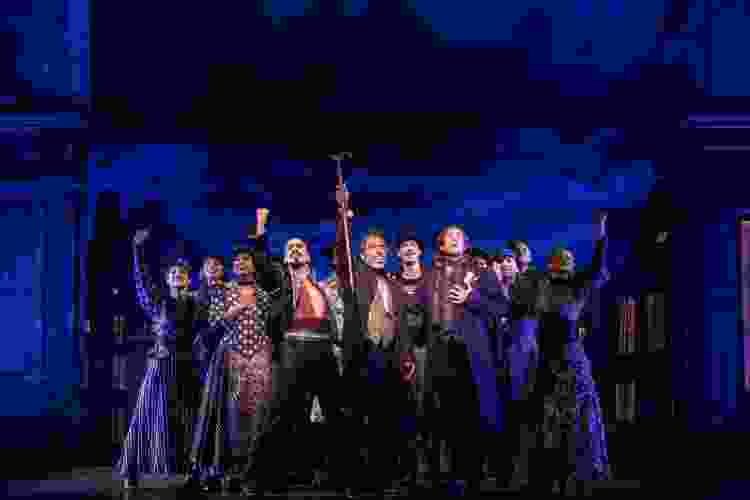 Why Does My Team Need Team Building?
Many managers may question why they should even care about team building. The truth is that team building is an investment in your employees. Of course, you can hire the right people who are highly qualified, have great skills and can perform their job well. But if all of these employees act on their own instead of working together as a single entity, that doesn't make for a very effective business.
Team building helps bring those employees together and fosters relationships, according to Hourly. A cohesive team works better together, can solve problems without major issues and communicates effectively. Team building activities in Denver can also be a way to boost morale and make your employees love working at your company or business.
How Team Building Activities Help Grow Business
Team building is beneficial for businesses of all sizes. Whether you have less than ten employees or over a thousand, everyone there is a value and asset to the business. By investing in team building activities in Denver, you can create a workplace culture that leads to success — specifically, a culture of motivation and employee engagement, says Capital One. With these values ingrained in your employees, reaching goals by working together will become second nature, and your business will thrive because of it.
Having your employees participate in team building can also highlight their strengths and weaknesses. You may find someone who is a great leader but is not currently in a leadership role, or an employee who's often quiet but is a wonderful problem solver. You can use these skills learned in fun team building activities around Denver to the advantage of your business.
Benefits of Team Building
Team building activities in Denver can feel like a fun work outing rather than boring work seminars. However, a good time is only one of the benefits of teamwork. Here are a few positives your team may experience:
Improved communication: You won't only improve the communication between team members who work closely together, but also that of the entire business. Employees who work in different departments can also get to know each other.

Increase employee productivity: Working together for a common goal during team building activities in Denver can translate to the workplace. Employees will learn how to work together, collaborate and communicate better.

Better company culture: A workplace that your employees love is often a top priority. Improve your company culture with regular outings to show your employees appreciation and create a positive environment.

Identify strengths and weaknesses: Many team building activities will require your employees to take on different roles. This can help you identify the leaders and problem solvers among your employees as well as negative qualities that employees can improve.

Encourage creativity and confidence: Your employees will be able to get creative with some team building activities, and this creativity can transfer over to the workplace. Team building activities can also foster confidence, allowing employees to express their ideas to the rest of the team or feel prepared to tackle tasks.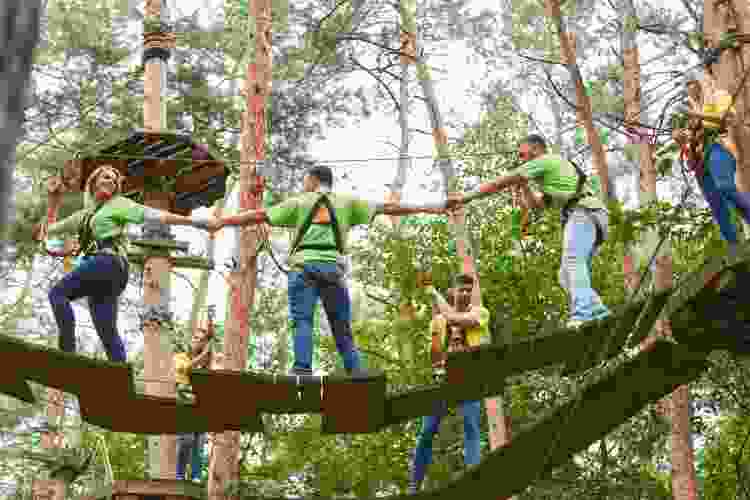 Join 200,000+ Culinary Enthusiasts
Exclusive deals, recipes, cookbooks, and our best tips for home cooks — free and straight to your inbox. PLUS: 500 Rewards Points.
Team building can help you achieve business goals, create a better working environment and invest in your employees. With fun team building activities in Denver, you can improve communication, creativity and confidence among your team. You'll soon be able to see the results within your employees and your workplace.
Does team building seem right for your business? This guide is a great place for you to start planning the best team building activities in Denver.
For even more team building activities in Denver and beyond, check out other experiences happening on Cozymeal.
Team Building in More Cities Near You
For even more great team building inspiration in cities near you and around the U.S., check out our comprehensive guides: