33 Best Things to Do in Denver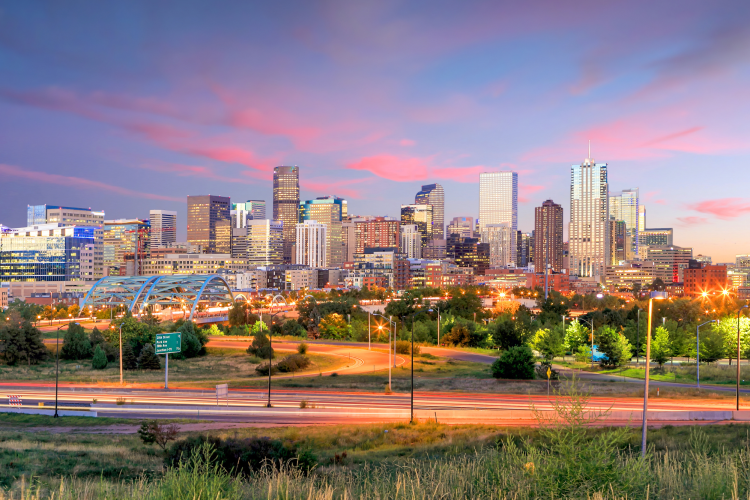 There seem to be more things to do in Denver than any human could ever accomplish in a single lifetime. From historical sites like the Molly Brown House Museum to the endless running, hiking and jogging trails, there's something for everyone in the Mile High City.
So how do you narrow it down when you're trying to pinpoint the absolute best things to do in Denver? We've compiled a list of exciting and unique ventures that you can turn to once you're ready to hang up your hiking boots for a day or two.
Jump to Section
Top-Rated Cooking Classes in Denver
Master the art of gourmet cuisine taught by Denver's best chefs.
Foodie Things to Do in Denver
1. Cooking Classes
If you're looking for a unique culinary experience in the Mile High City, cooking classes in Denver hit the nail on the head. Learn new skills and master fresh recipes in cooking classes near you or stay home and opt for online cooking classes for a more intimate experience.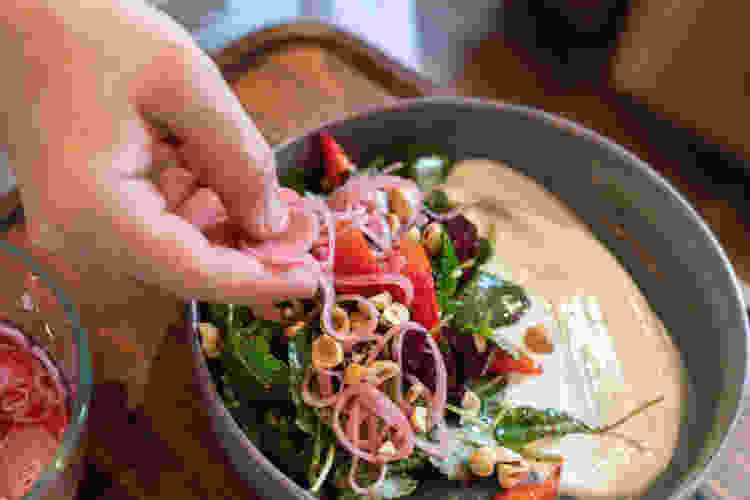 2. Private Chef Experiences
Whether you're celebrating a special occasion or just enjoying a cozy night in, consider connecting with one of the incredible private chefs in Denver so you can enjoy a personalized menu and the uninterrupted company of your guests. The private chefs near you will take care of all of the shopping, cooking and even the clean-up.
3. Food Tours
Food tours in Denver are the most savory way to experience the exciting cuisine, bold flavors and unique stories of the city, and one of the best things to do in Denver for foodies. Check out some food tours near you and find one that fits your fancy, or explore a new culinary neighborhood or part of town.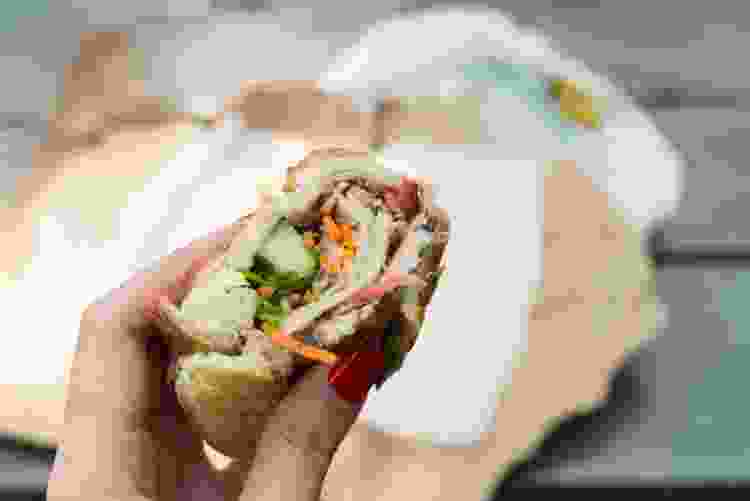 4. Try a Cuban
For the best mile-high mojito and the tastiest Cuban food on this side of the Mississippi, go get a table at Cuba Cuba Café & Bar. The bold, authentic flavors found on this menu make it one of the best Denver, Colorado things to do as both a local food lover or a visiting foodie — particularly if you're a hungry one.
5. Catch Onto the Craft Brew Craze
There are scores of outstanding breweries in the city, and one of the top things to do in Denver is taking a tour of the breweries. You can do this on your own or with a guide, but some notable brewers to visit include Cerebral Brewing, The Grateful Gnome, The Great Divide and New Belgium Brewery.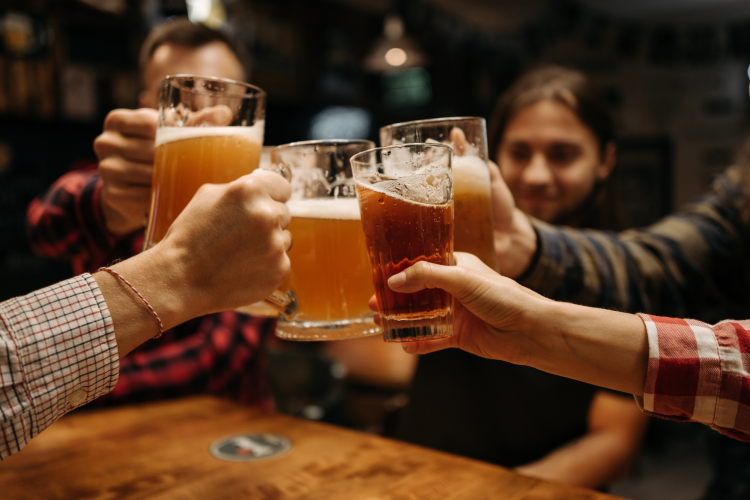 6. Alfresco Dining
One of the top things to do in Denver is, obviously, eat. There are countless restaurants, food trucks and quick-bites to grab. As a city that's rich in diverse culture, you'll find nearly any type of cuisine you're craving, and almost every restaurant in the city has an outdoor patio to enjoy.
Book a Top Private Chef in Denver
Indulge in the finest fare Denver has to offer. Book a five-star private chef experience starting at $59/person.
7. Virtual Happy Hour
For an intimate happy hour without the crowd, consider exploring online things to do in Denver like virtual wine tastings. You can choose your own company, or keep it private, while you enjoy and learn more about your favorite wines. If wine isn't your thing, you could also try online mixology classes!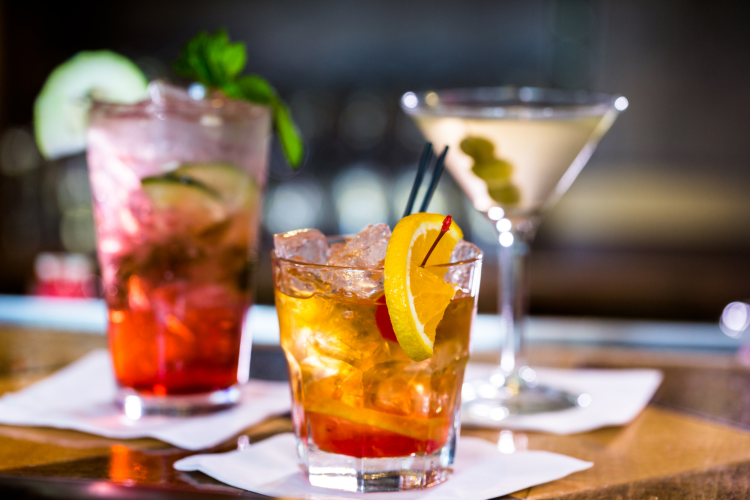 Free Things to Do in Denver
8. Street Art Exposé
The Mile High City is home to some of the most impressive street art in the country — all on free display for your viewing pleasure. One of the most interesting things to do around Denver is simply cruising down its streets and taking in the incredible street artistry painted on buildings, bridges and alleyways citywide.
9. Red Rocks Amphitheatre
At 6,000 feet high, Red Rocks Amphitheatre is a must on the list of things to see in Denver, even if its stage isn't rocking and rolling. This iconic music venue is situated in beautiful Red Rocks Park, where you can explore freely and pay a visit to the Colorado Music Hall of Fame.
10. Buffalo Herd Overlook
One of the most unique things to do in Denver, Colorado is catching a glimpse of the buffalo herds that roam the area. Head west on I-70 and take exit 254 to find the "Buffalo Herd Overlook," or take a hike on one of the Genessee Park trails for your sneak peek of these majestic creatures.
11. Tour the City Parks
Denver boasts more than 5,000 acres of serene parkways and city parks. One of the best free things to do in Denver is taking a trip to the nearest park and relaxing on a bench or blanket as you enjoy the mountain air. It's also a great setting for a picnic date idea.
12. Snap Some Selfies
If you ever find yourself at a loss for what to do in Denver, consider picking up your camera (or just use your phone's). Take a trip to Union Station or pay a visit to "The Big Blue Bear." You'll find photo-worthy moments at any of the parks, gardens and strolling the city streets. Beautiful views are always just around the corner.
Book an Online Cooking Class Today
Five-star chefs. Step-by-step coaching. Flexible menus. Come see what's cooking in a live online cooking class.
Things to Do in Denver for Couples
13. Downtown Aquarium
A visit to the Downtown Aquarium is one of the coolest things to do in Downtown Denver but is also surprisingly romantic. For a delightful date idea in Denver, you and your other half can stroll through the calm, quiet exhibits while you bask in the cool blue ambient lighting.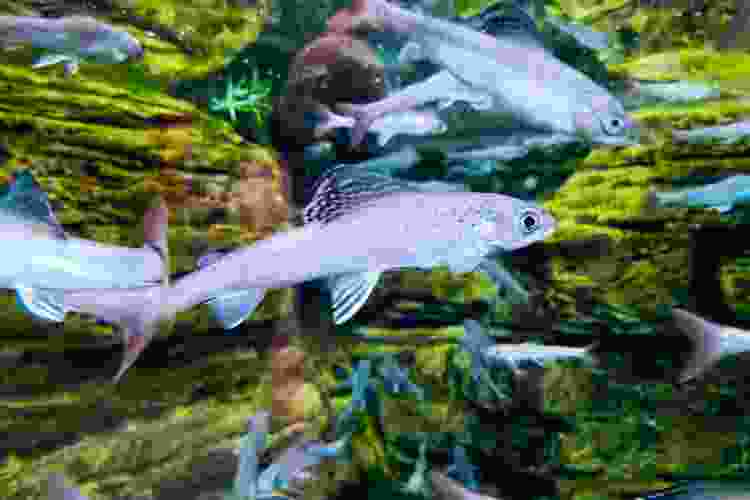 14. Watch the Sunset
With the city perched atop the Rockies, Denver activities often involve gorgeous views, but some places in town are situated just so as to catch the perfect sunset. Sip a cocktail and gaze into each other's eyes, and the sunset, at Peak's Lounge or LoDo's Bar and Grill. The Denver Museum of Nature and Science also offers a breathtaking view of the mountains and city skyline.
15. Denver Botanic Gardens
If you're looking for alone time with your person, an afternoon spent strolling this gorgeous oasis is just the ticket. With an enrapturing Monet pool, timeless sculptures and 24 acres of lush greenery and florals, you'll feel you've stepped into your own fairytale setting.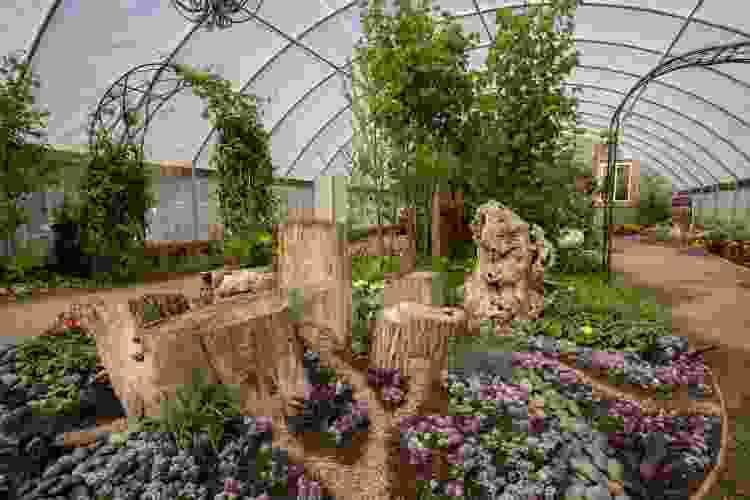 16. Colorado Symphony
There are few things for couples to do in Denver that are more romantic than getting a little dressed up and heading to Boettcher Concert Hall for a symposium. Let the orchestra set the mood for your amorous evening while you absorb the magnificence of the 360-degree theater.
17. Elitch Gardens
This roller-coaster-centered amusement park is one of the most fun things to do in Denver, and perfect for couples that love an adrenaline rush. Hold each other tight as you experience the drops, loops and thrills of the many rides and attractions Elitch Gardens offers. Invite a few friends and make it a thrilling double date idea!
18. Coors Brewery Tour
At the Coors Brewery, you and your partner can take a self-guided tour through the facility, and end it by clinking glasses with an ice cold brew. The tour only takes about 30 minutes, so it's a perfect thing for couples to do in Denver as part of a fun-filled date.
19. The Room of Lost Things
This shop may seem a bit odd at first glance, but wait until you take a second look. Have a few good laughs with your date as you try to decipher some of the strange and quirky items held here. This curious locale makes for a unique thing to do in Denver and supplements great dinner conversation later.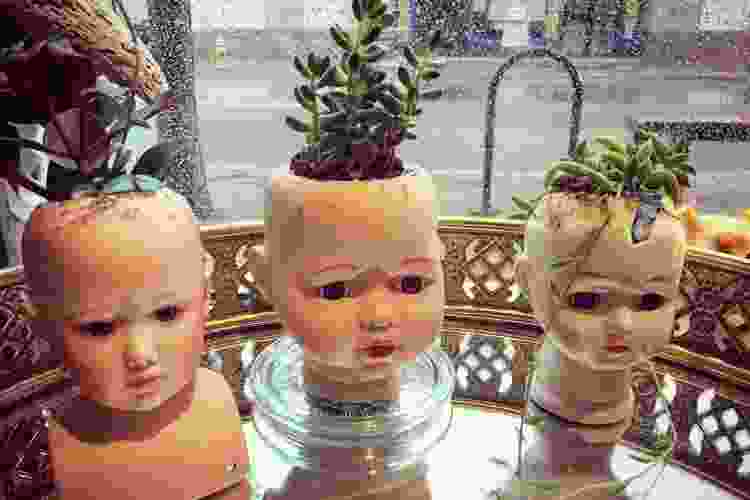 Things to Do in Denver at Night
20. South of Colfax Nightlife District
Featuring four different nightclubs, the South of Colfax Nightlife District keeps the party going all night long. If you're looking for things to do in Denver at night, this is a one-stop shop that won't disappoint.
Top-Rated Cooking Classes in Denver
Master the art of gourmet cuisine taught by Denver's best chefs.
21. Visit Larimer Square
While visitors and locals can visit Larimer Square at any time of the day, it's the bustling nightlife that makes this one of the best things to do in Denver at night. The numerous restaurants, bars and lively nightlife energy make the perfect evening backdrop for a good time.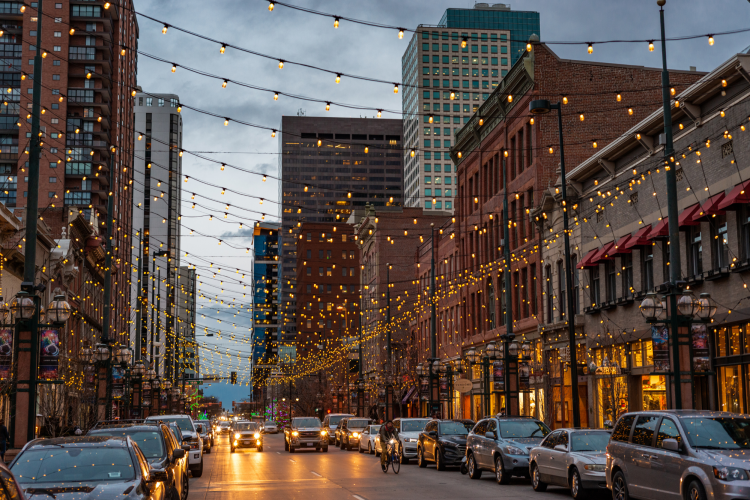 22. Have a Laugh
There are several comedy clubs and shows that offer side-splitting entertainment and lighten up the list of things to do in Denver. Comedy Works, Rise Comedy and Bovine Metropolis Theater are just three spots that serve up regular laughs.
23. Grab a Drink and a History Lesson
Located in the Lower Highlands neighborhood, My Brother's Bar is a top thing to do in Denver for history buffs that like a stiff drink or a brew. It's one of the oldest continuously operating bars in Denver, and serves up a ton of history on the rocks.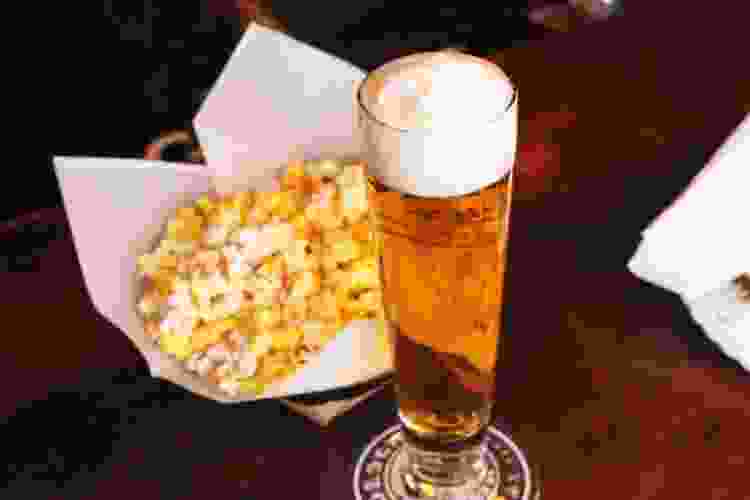 24. Adams Mystery Playhouse
An evening in this establishment buys you dinner, a show and…murder. Be part of a thrilling murder mystery escapade, where you and the other guests will enjoy a decadent dinner, then solve clues to get to the bottom of the crime.
25. Denver Center for the Performing Arts
If you're looking for things to do in Denver at night, there's a showstopper happening at the Denver Center for the Performing Arts on just about any evening. Whether you're feeling frisky enough for a cabaret or a flashy Broadway-esque musical, you'll find any of the shows here worthy of a standing ovation.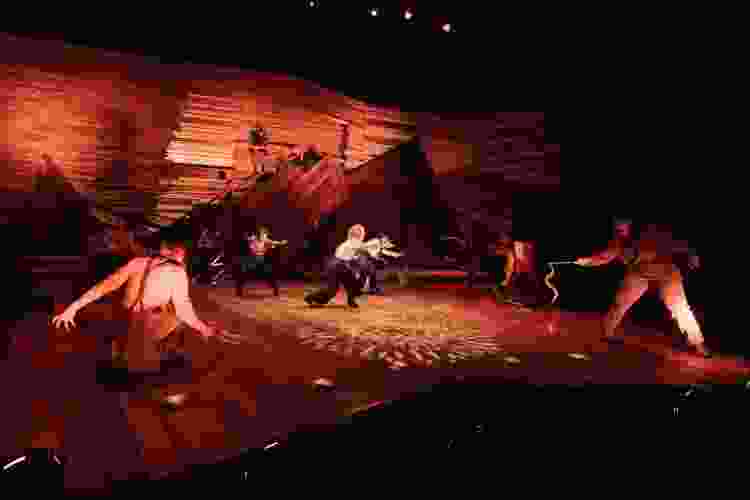 Outdoorsy Things to Do in Denver
26. Bike Trails
Cycling is one of the most fun things to do in Denver, whether you're an avid mountain biker or leisurely park peddler. There are trails in the area for cyclists of all levels, with gorgeous views and interesting stops around each curve.
27. Rocky Mountain National Park
Rocky Mountain National Park is about an hour and a half drive from Denver, but is still considered essential on the list of Denver activities. This day trip offers the most stunning views on the Rocky Mountain range. There are hiking trails for all skill levels and abundant wildlife speckling the terrain.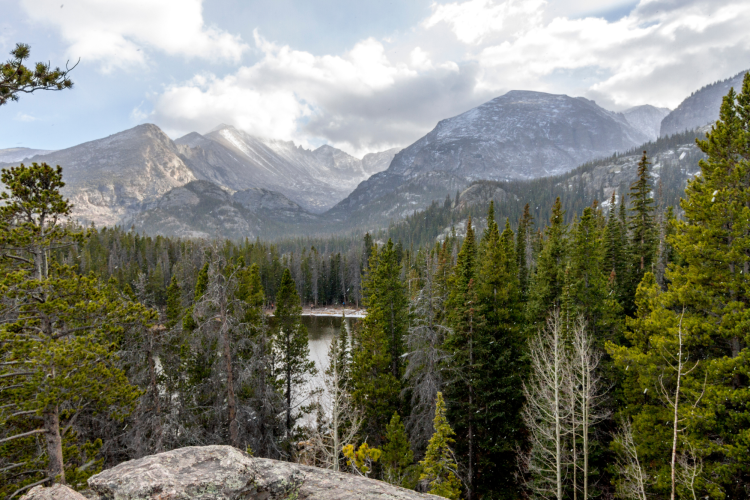 28. Ascend With Denver Climbing Company
Whether you're an expert climber or totally new to getting vertical, Denver Climbing Company can provide you with one of the most thrilling Denver activities. Learn the essentials of climbing and repelling in a beginner's course, or take a more daring climb up the Flatirons.
Book a Top Private Chef in Denver
Indulge in the finest fare Denver has to offer. Book a five-star private chef experience starting at $59/person.
29. Fly-Fishing
Not everyone has the patience for fly-fishing, but if you're even-keeled with some time to kill, the serenity of this Denver activity is the outdoorsman's equivalent to meditation. Make sure you understand the environmental rules and regulations and have your fishing license before you pull up your waders.
30. Get Bendy
When in Denver, Colorado, things to do are plentiful and you may find yourself overbooked or overwhelmed. Take some time to destress and loosen up with some outdoor yoga. Offered in places like Red Rocks Amphitheatre, Denver Botanic Gardens and Sunken Gardens Park, you can find your zen without losing sight of those gorgeous views.
Things to Do in Denver for Sports Fans
31. Catch a Game
Sports fanatics rejoice! Denver is home to several professional sports teams including the Denver Broncos, Denver Nuggets, Colorado Rockies, Colorado Avalanche and Colorado Rapids. Depending on the time of year, you may have the chance to catch more than one game while you're here.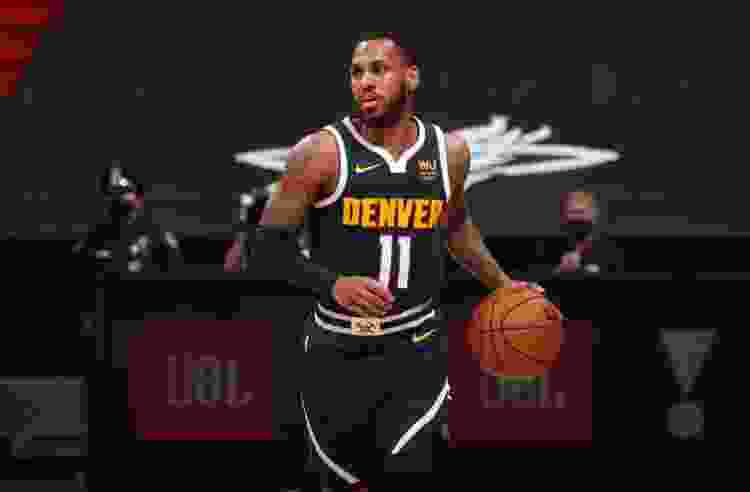 32. Empower Field at Mile High
If you're looking for things to do in Denver with any football fan, you'll want to put Empower Field on the itinerary. Formerly the home stadium to NFL great John Elway, this football stadium also hosts other awesome events including concerts that rock and motocross.
33. Visit Coors Field
Home to the Colorado Rockies Major League Baseball team, this stadium is best known for its home run potential and nostalgic feel. Take a tour of the stadium or take a seat during the season for a stunning backdrop to America's favorite pastime.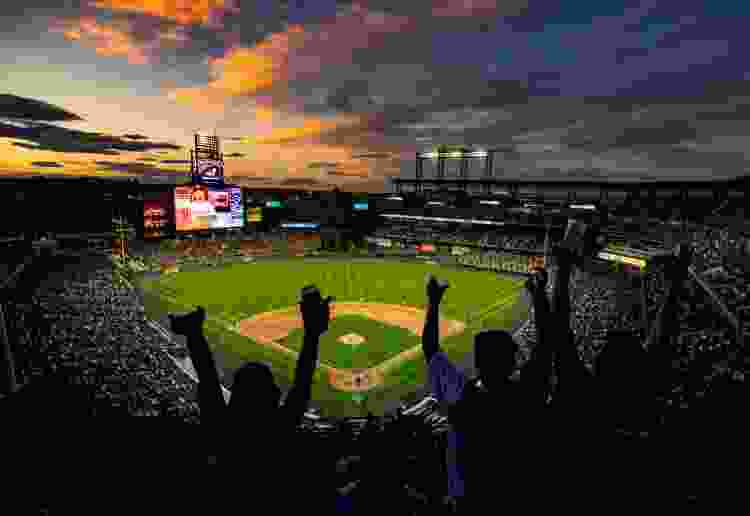 Join 200,000+ Culinary Enthusiasts
Exclusive deals, recipes, cookbooks, and our best tips for home cooks — free and straight to your inbox. PLUS: 500 Rewards Points.
There's no shortage of fun, thrilling or delicious things to do in Denver. In the Mile High City, you're guaranteed to run into adventure on one corner or another. Whether you're climbing high or snowed in, this city is sure to leave a lasting impression and will have you coming back for more, perhaps permanently!
For even more ways to explore things to do in Denver, check out other experiences happening on Cozymeal.