23 Delightful Date Ideas in Denver
Are you looking for fun and exciting date ideas in Denver? While you can always visit one of the many romantic restaurants in Denver, the city has so many other great activities and things to do on your next date night.
From outdoorsy and sporty adventures to relaxing and artistic outings and everything in between, there's a perfect date awaiting every couple. Let our list of 23 delightful date ideas in Denver inspire you to plan something new and exciting with your special someone!
Jump to Section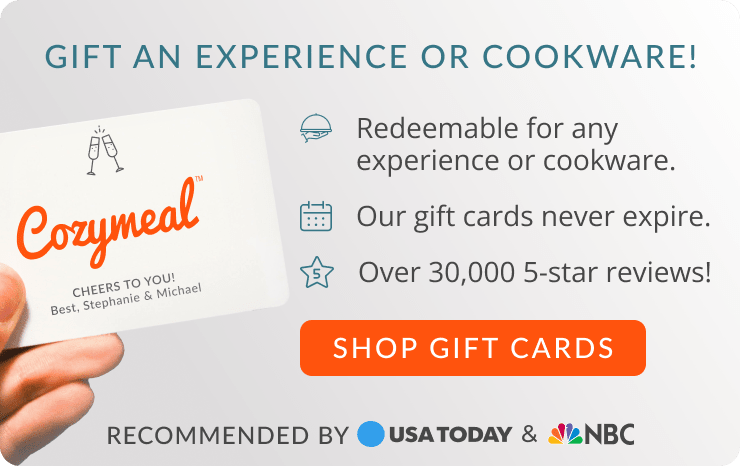 Foodie Date Ideas in Denver
1. Cooking Classes
Cooking classes in Denver are one of the best date ideas in town, and a fun way to explore one of the best foodie cities in the country. These engaging classes are led by top-rated local chefs eager to share their skills and knowledge in helping you gain culinary confidence. You can even plan a romantic date night at home with online cooking classes. With all sorts of cooking classes near you, there's a perfect class for every type of foodie.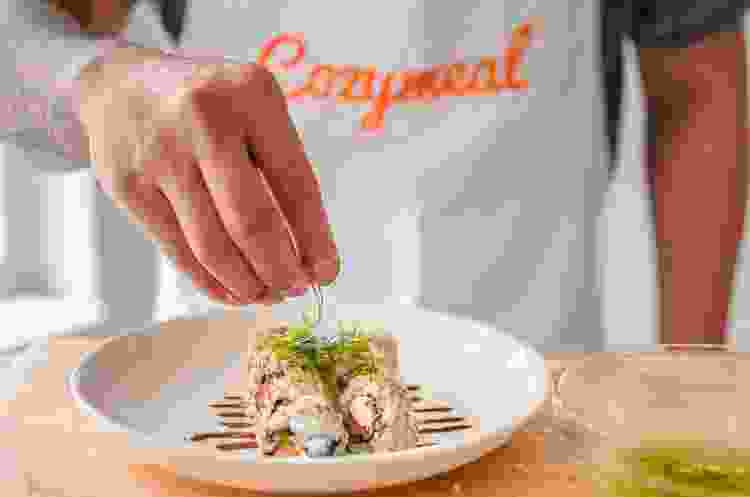 Book a Top Private Chef in Denver

Indulge in the finest fare Denver has to offer. Book a five-star private chef experience starting at $59/person.

Book Now
2. Private Chef Experiences
For an intimate date night, experience a gourmet meal personally prepared and served by one of the best private chefs in Denver. These talented chefs take care of the menu planning, shopping, cooking, serving and clean up; all you have to do is sit back, relax and enjoy your romantic dinner date at the time and place of your choosing. Take advantage of the private chefs near you, and transform your dining room into the most romantic restaurant serving the best Denver food.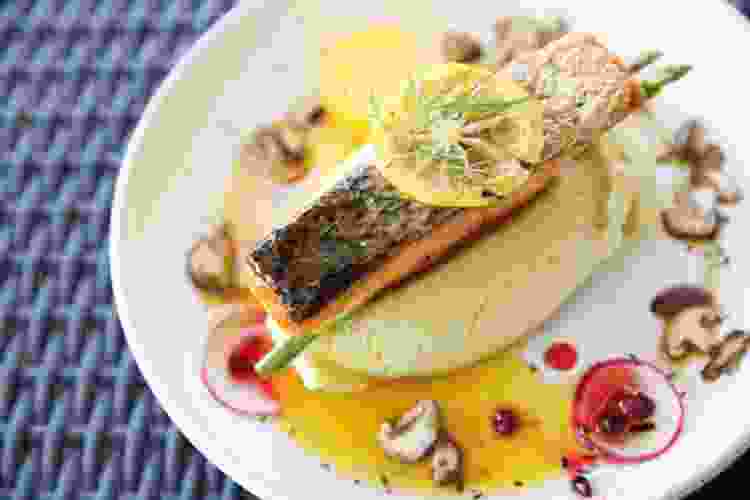 3. Brewery Tours and Tastings
Whether you love a classic IPA, a sour Berliner or something else entirely, Denver breweries have plenty of craft beers to sample and savor. While there are plenty of brewery tastings in Denver to enjoy, you can also take a brewery tour to learn the fascinating science behind the creation of your favorite ales and beers. Either way, visiting a Denver brewery is a fun and laid-back date.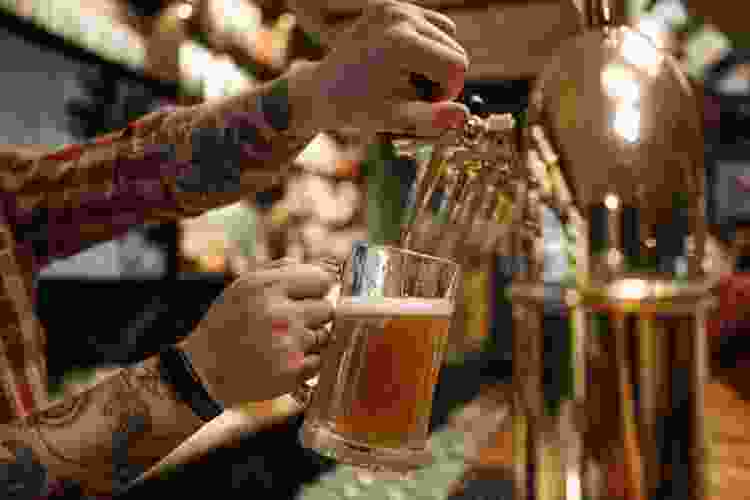 4. Tour a Candy Factory
For a pretty sweet date idea, visit the popular Hammond's Candies factory for a free tour. You'll learn how your favorite treats are made, and even better, you'll leave with a sugary sample or two!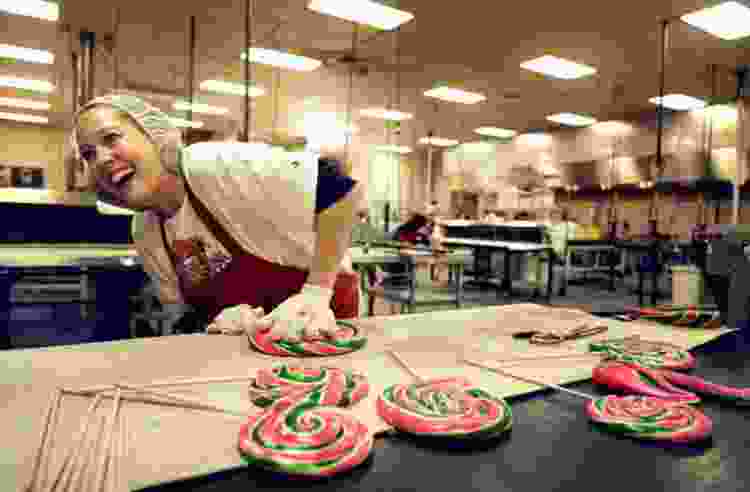 5. Enjoy a Gourmet Seven-Course Meal
Impress your date and celebrate important occasions with dinner at Bruto, one of the best date night restaurants Denver has to offer. The city's most talented chefs and mixologists combine their expertise to create an ever-evolving seven-course tasting menu, featuring cuisines of Mexico, Texas, Colorado, Korea and Japan. It's usually booked out pretty far in advance, so best to plan ahead if you hope to visit this romantic restaurant in Denver.
6. Ice Cream
Planning your own self-guided ice cream tour is a fabulous date idea for ice cream lovers. Visit the many creameries around Denver and sample a traditional banana split or more adventurous flavors, like wasabi, honeydew or vegan carrot cake.
Top-Rated Cooking Classes in Denver
Master the art of gourmet cuisine taught by Denver's best chefs.
Relaxing Date Ideas in Denver
7. Unwind With Virtual Date Ideas in Denver
Plan a relaxing date night at home and learn to prepare your favorite cocktails with online mixology classes. If you want something even more laid-back, skip the mixing part and just sit back and enjoy some drinks with a virtual wine tasting.
8. Sip and Soak Your Stress Away at a Beer Spa
Head to The Beer Spa for a unique and relaxing date night in Denver. Relax your body as you soak in one of the private saunas or hot tubs, and then grab a beer from the open taproom to relax your mind, as well. What could be more romantic than a date that combines spa treatment and local craft beer?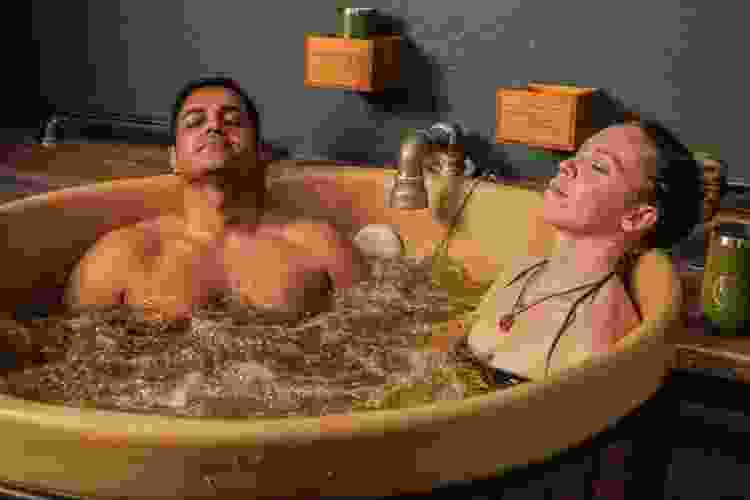 Free Date Ideas in Denver
9. An Evening Bike Ride
Every Wednesday evening during the summer, you can join the Denver Cruiser Ride group for a bike ride through Denver. It's completely free, so all you have to do is show up with a bike and be ready to pedal. After your tough ride, kick back at a brewery and enjoy a drink with the other riders!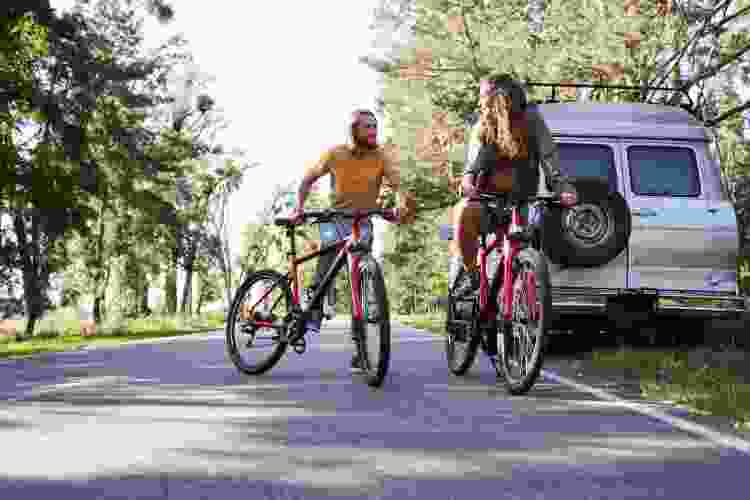 10. Picnic at the Park
What's not to love about a picnic date in the park? With over 20,000 acres in the state's park system, you can enjoy picnicking everywhere from city parks to open mountain spaces, including alongside Sloan's Lake. Denver has no shortage of options for brainstorming some romantic picnic date ideas.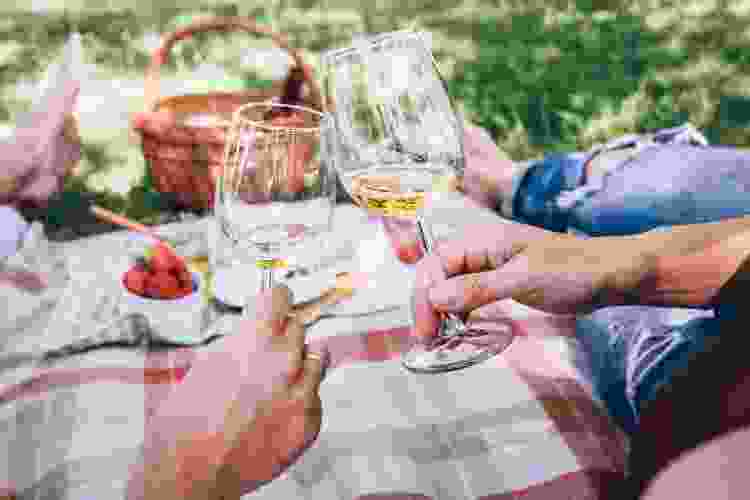 Outdoorsy Date Ideas in Denver
11. Tube Down the Platte River
If you're looking for a great way to spend time outside on a beautiful, sunny day, but still want something lowkey and relaxing, tubing down the Platte River is the perfect date idea. Float down the river hand-in-hand and enjoy the peaceful sights and sounds of nature together.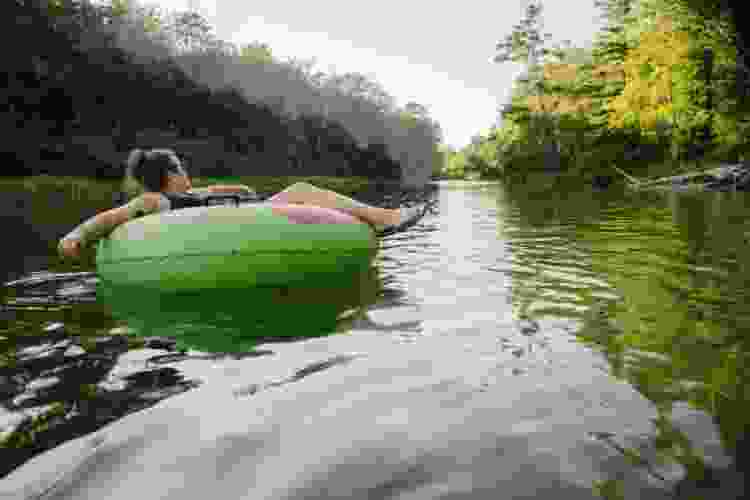 12. Stroll in the Botanic Gardens
For a romantic date idea, stroll around the gorgeous Denver Botanic Gardens and enjoy over 24 acres of plants, flowers and greenery. It's also the perfect spot for an intimate picnic or photoshoot.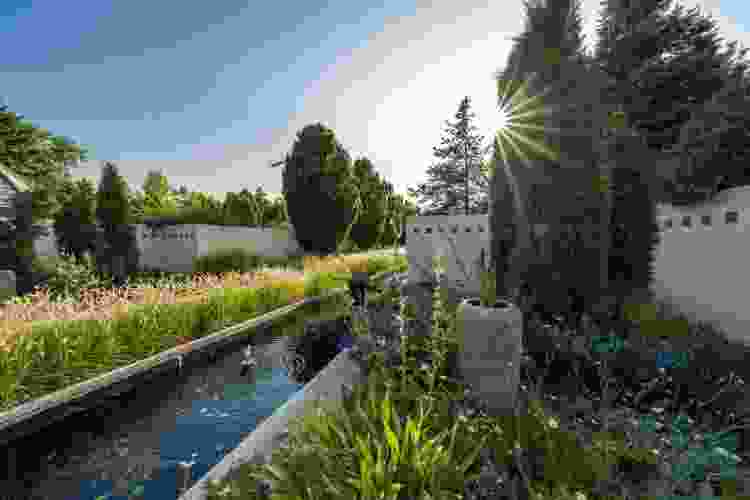 Book a Virtual Wine Tasting Now
Bring the winery home with an unforgettable live virtual wine tasting. Your personal sommelier is standing by.
Adventurous Date Ideas in Denver
13. Attend a Secret Speakeasy
Surprise your date and party like Gatsby at one of Denver's hidden speakeasy bars. From finding the secret entrance together (hint: look for mock bookcases) to enjoying the lively atmosphere and fancy cocktails, attending a speakeasy is one of the most exhilarating things to do in Denver at night!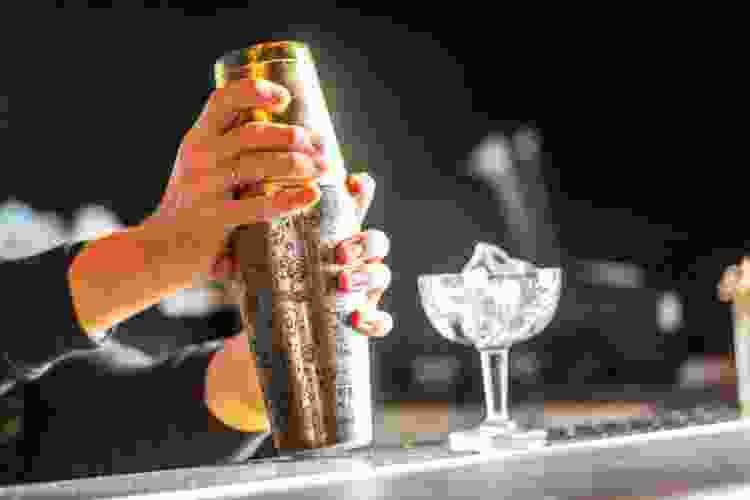 14. Test Your Teamwork at an Escape Room
Do you have what it takes to work together and figure out how to escape? With all sorts of themed escape rooms around the city, this is a great date idea for couples looking for a challenging and engaging activity. You could even turn it into a fun double date idea and bring some friends!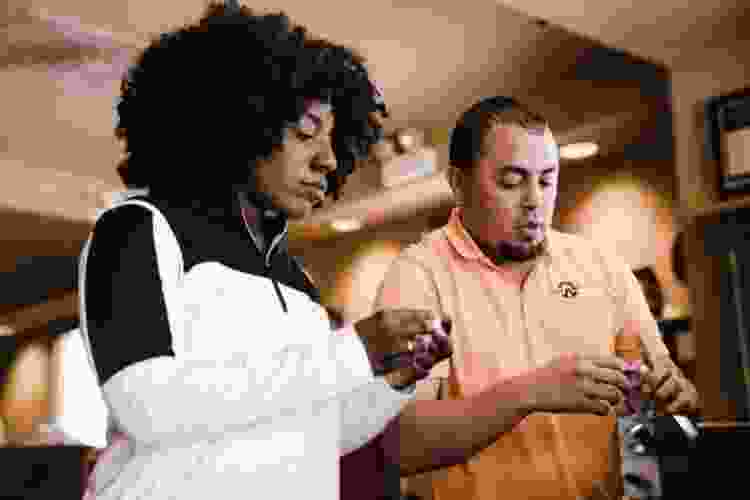 15. Experience the Rush of Go-Karting
Go-karting was pretty fun as a kid, but as an adult, it's absolutely epic. Get ready for an extreme adrenaline rush with your date as you zip through indoor and outdoor courses at speeds of up to 50 miles per hour. It's definitely one of the more fast-paced date ideas in Denver!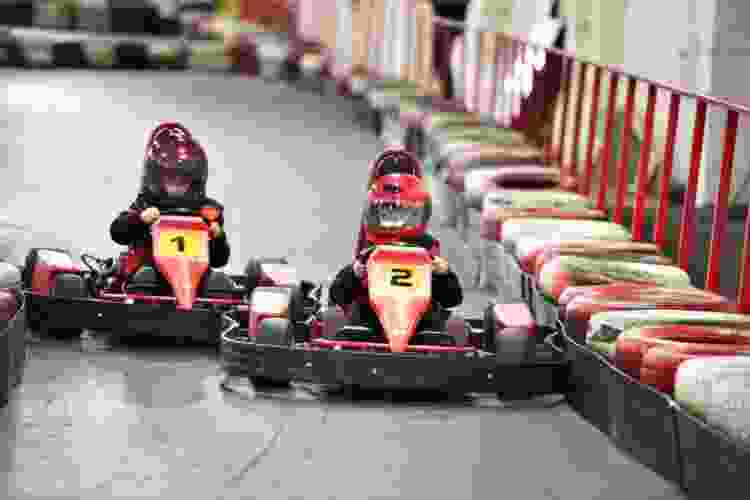 Artistic Date Ideas in Denver
16. Get Crafty With Wood-Working
For one of the most unique date ideas in Denver, visit I Made It Workshops, where you and your date will learn how to craft your own wooden masterpieces. They'll guide you through the art of woodworking and help you transform local Colorado-harvested wood into a beautiful and functional creation, such as a wooden cheese board.
17. Listen to Some Live Music
Denver has plenty of venues offering live music performances and concerts. Whether you attend a show at the famous Red Rocks Amphitheatre, or find yourself at an underground venue, you'll have a fun and memorable time jamming out with your date.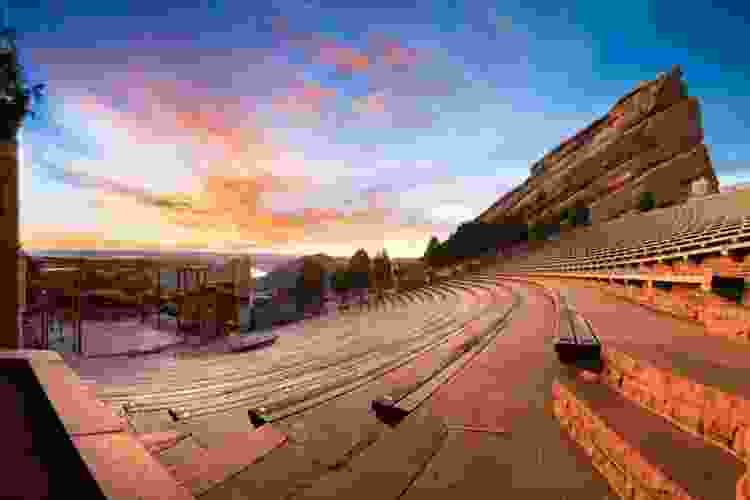 18. Visit an Art Museum
There's something inherently romantic about strolling through an art museum and admiring the exquisite creations together. Denver has plenty of art to inspire you at the Museum of Contemporary Art Denver or the Denver Art Museum.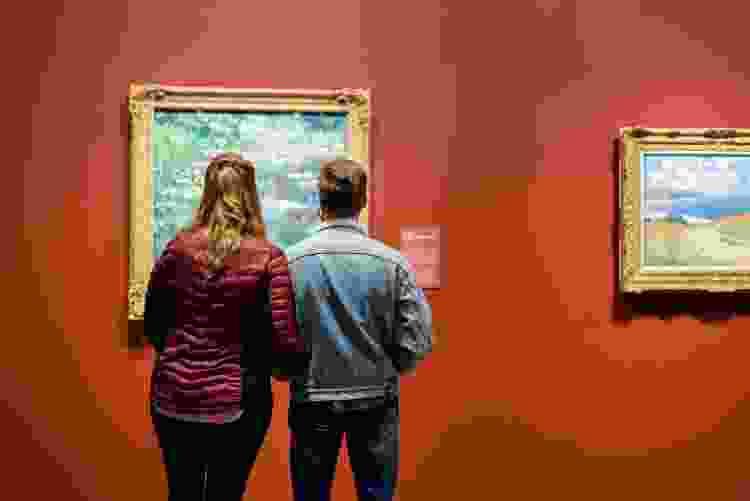 19. Get Creative at Paint Night
Embrace your creative side with an evening of painting. The city offers all different kinds of painting classes, including painting classes paired with wine tastings and weed puffing. It's a date night Denver locals and visitors alike will love.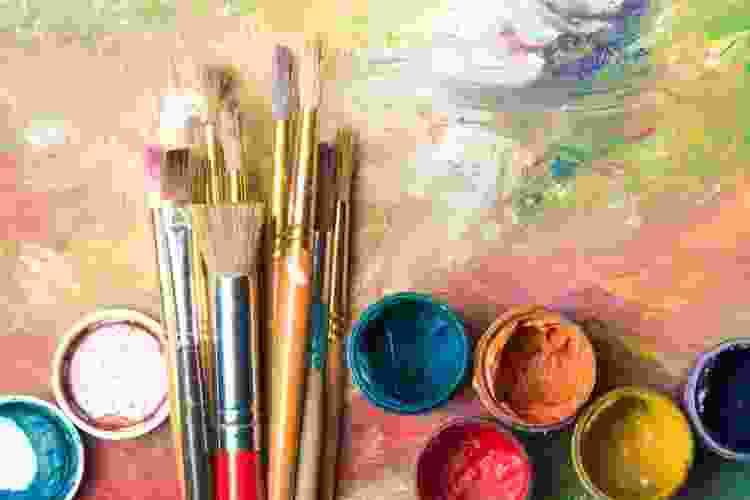 Top-Rated Cooking Classes in Denver
Master the art of gourmet cuisine taught by Denver's best chefs.
Unique Date Ideas in Denver
20. Marijuana Tours
When you're in the weed capital of the United States, it only makes sense to visit a dispensary or grow house for a behind-the-scenes tour of the retail marijuana industry. You can even book a special class for your date night in Denver, such as a sushi-and-joint-rolling class.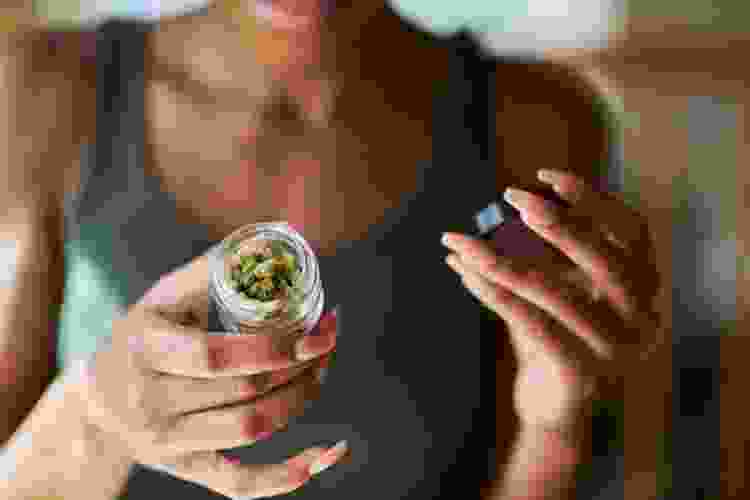 21. Drag Queen Bingo
On Sundays during the summer, visit the Alley at Dairy Block to experience a game of bingo like never before. There's great outdoor entertainment, food and of course, the exciting possibility of yelling "BINGO!" in front of everyone else, including a bunch of drag queen performers.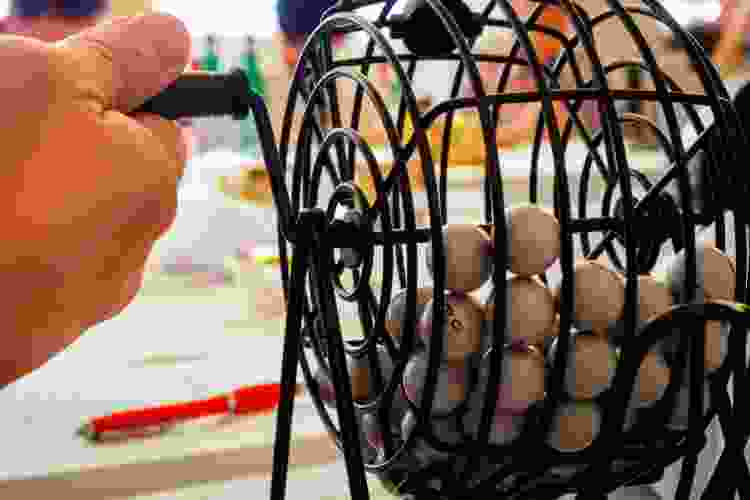 Sporty Date Ideas in Denver
22. Go Mini-Golfing
Mini-golfing is a classic date idea, no matter how old you are. The city has plenty of themed courses to choose from, and if you want a pretty neat way to light up date night, be sure to check out the glow-in-the-dark courses.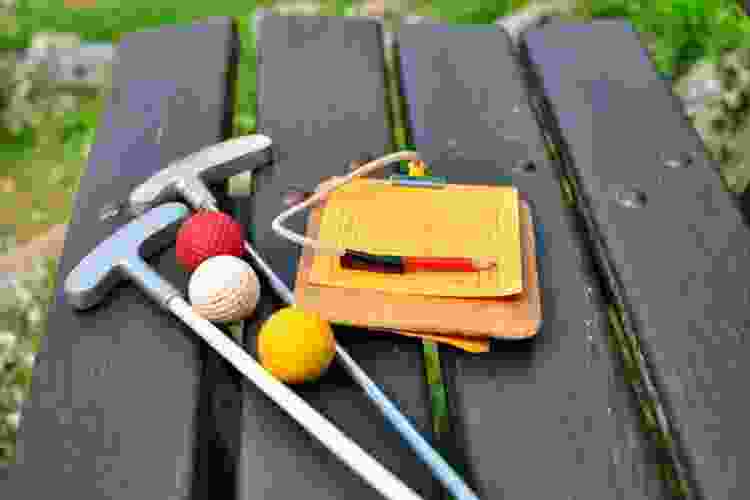 23. Head to the Bowling Alley
Just like mini-golf, bowling is another favorite date idea, especially when the alleys have cool disco lighting, arcade games and a bar. Even if you don't bowl a strike, a date night at the bowling alley is a guaranteed way to score some points with your date.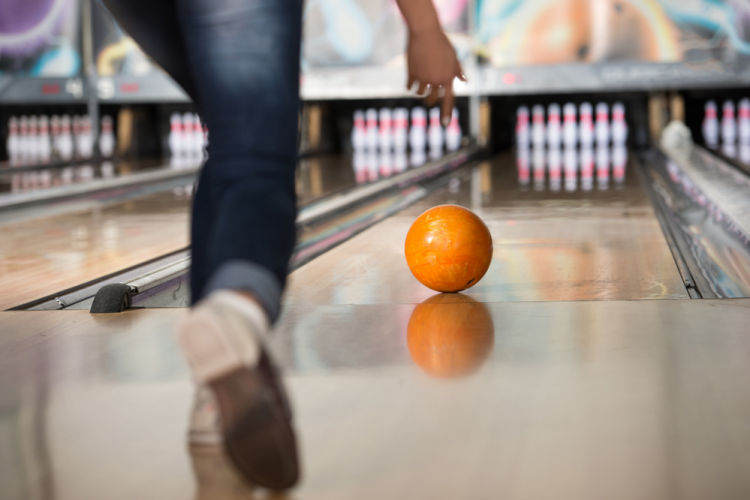 Join 200,000+ Culinary Enthusiasts
Exclusive deals, recipes, cookbooks, and our best tips for home cooks — free and straight to your inbox. PLUS: 500 Rewards Points.
Now that you know the many great date ideas Denver has to offer, you can start planning your next adventure or night out! Whether you go with something classic, like mini-golf or picnicking in the park, or decide to try something new, like woodworking or a marijuana tour, you're about to have an incredibly delightful date night in this thriving city.
For even more ways to explore Denver and beyond, check out other experiences happening on Cozymeal.