The Top 30 Best Foodie Cities to Travel to in 2020
Published on January 14, 2020
| 0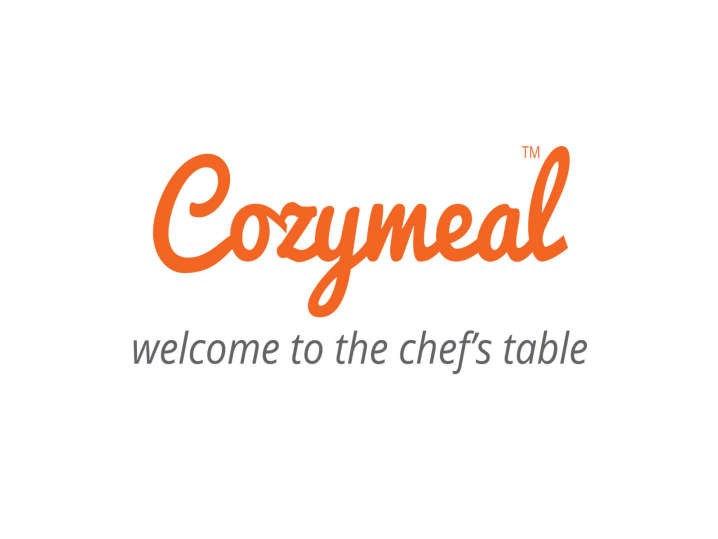 Travel and food go together like baguettes in Paris and bagels in New York. The menu of delectable destinations is endless, but when you travel, you'll relish your trip more when you listen to locals.
With the new year upon us, it's time to start choosing where to travel in 2020. Below, you'll find Cozymeals' top 30 best foodie cities to travel to in 2020 — whether you're in the mood for the best hot chicken in Nashville or a craft beer in San Diego.
What do the best food cities have in common? It's simple; a pride in local traditions paired with dishes you'll only find in these destinations. So, tie on your bib and discover the top foodie towns where you should travel to in 2020.
The Top 30 Best Foodie Cities to Travel to in 2020
1. Washington, D.C.
There's more to Washington, D.C. than museums and monuments. D.C.'s food scene has seen a farm-to-table renaissance lately, boasting slow-cured charcuterie, artisanal baked goods and some of the nation's highest-regarded restaurants. Take your taste buds (and your toes) on a memorable stroll along Georgetown's glittering waterfront, grabbing a bite in the countless chef-inspired eateries found in this historic area. Or, if you're staying closer to the city's core, check out the local food vendors at Eastern Market by the Capitol.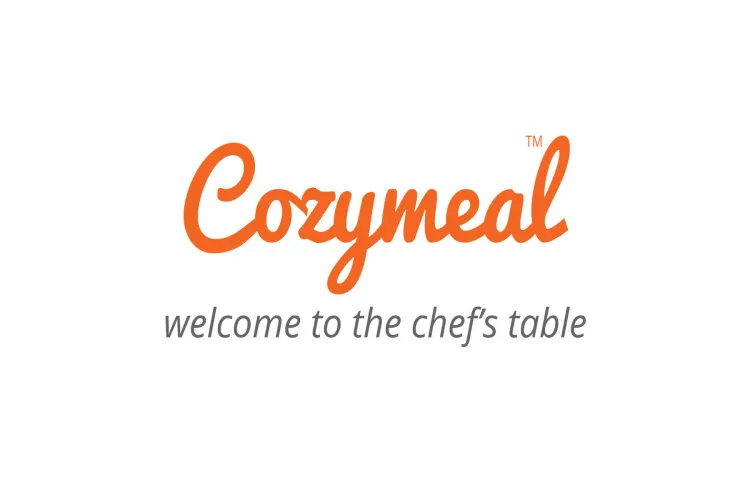 2. Portland, ME
Portland, Maine has emerged in recent years as the little foodie city that could, luring a bevy of young and imaginative chefs. This coastal city's picturesque perch above the Atlantic Ocean affords its restaurants fresher-than-fresh seafood — including salty-yet-supple oysters, Maine lobster and juicy mussels. Easily driven to from Boston, Portland merits a weekend (or more) filled with brioche-cradled lobster rolls or cold-water oysters.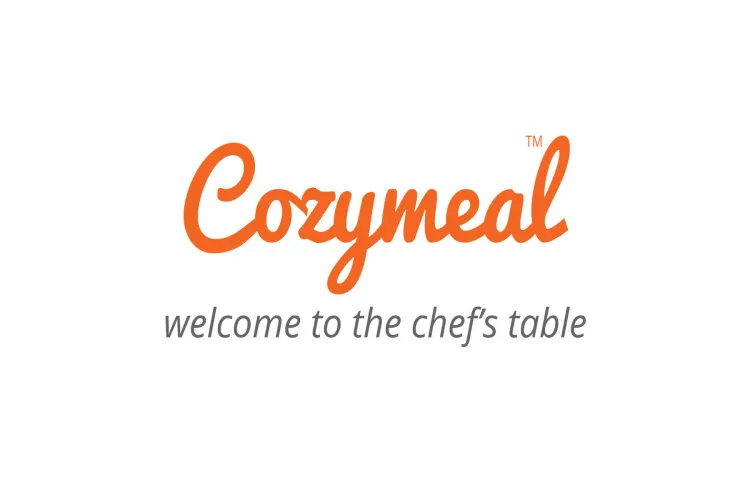 3. Burlington, VT
Framed by rolling green mountains and the glistening waters of Lake Champlain, Burlington, VT boasts a coterie of palate-pleasing bistros and crave-worthy cafés. Spend the afternoon wandering the boutique shops and farm-to-table eateries that line the pedestrian-friendly Church Street here. Be sure to nibble and nosh on dishes that honor Vermont's farm flavors — sharp cheddar soup, maple-glazed pancakes or mulled apple cider in the fall months.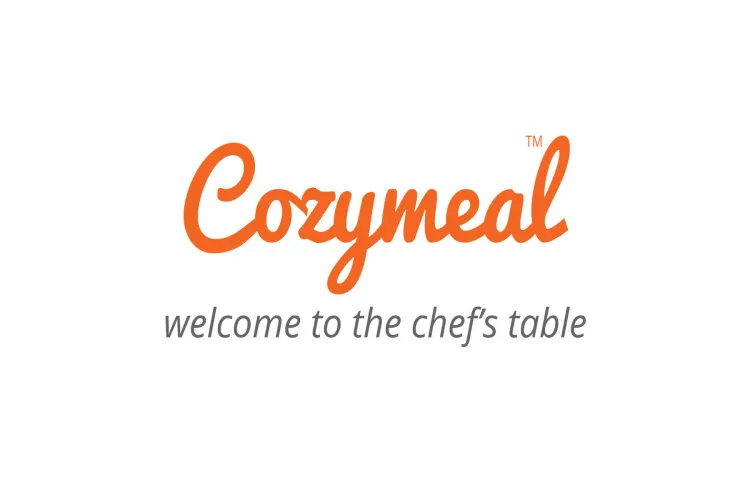 4. Columbus, OH
Most famous for Ohio State University, Columbus has flourished as of late as a city worthy of food lovers' attention. Whether you're in the mood for hand-cured charcuterie or flaky croissants that Parisians would gladly gobble up, Columbus' food scene vaunts farm-to-table cafés, local-owned bakeries and restaurants opened by the city's immigrant communities.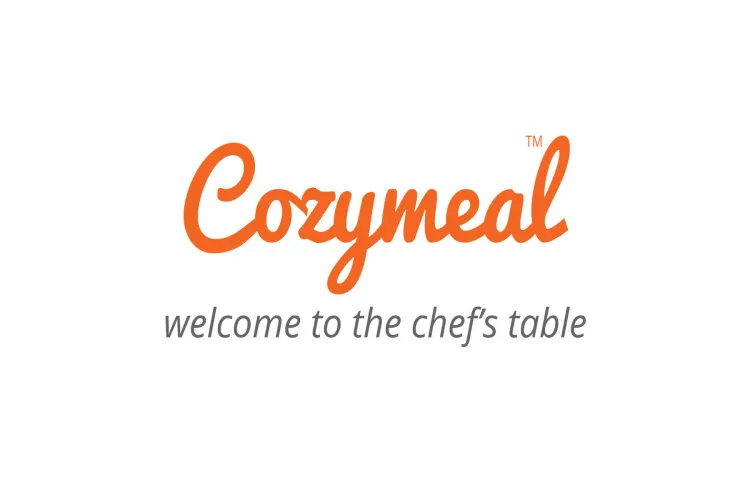 5. Savannah, GA
Where can you enjoy a Southern biscuit while strolling centuries-old magnolia trees crowned in blossoms? In Georgia's southern jewel, Savannah. Home to countless Victorian mansions, Savannah is also paradise for anyone stirred by historic architecture paired with delectable eats. The nearby ocean makes the entire Savannah region, including the beach-framed Tybee and Jekyll islands, a dream destination for lovers of seafood. Savannah must-eats include she-crab stew, shrimp-and-grits and cornmeal-crusted fried oysters.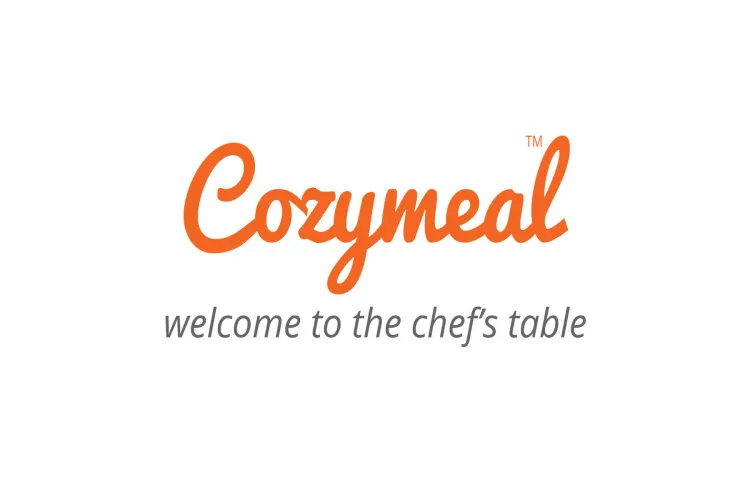 6. Nashville, TN
Considered the Country Music capital of the U.S., Nashville has come into its own as a worthy foodie city, producing inspired BBQ, its namesake Nashville hot chicken and creative Southern-inspired fare. Avoid the bourbon-fueled mayhem downtown and head instead to edgy East Nashville, where local coffee roasters and charming chef-inspired bistros like Butcher & Bee have sprouted up in the last decade. For a more intimate nosh in Nashville, you can learn to cook in a local chef's home.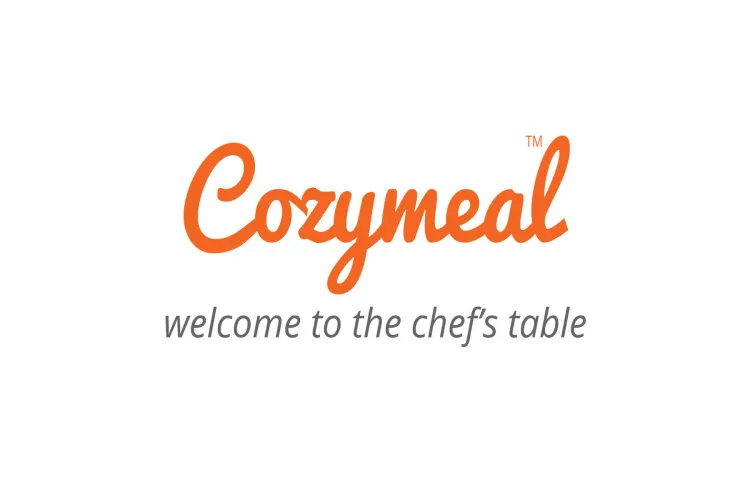 7. Seattle, WA
Framed by snow-capped Mt. Rainier in the distance, Seattle is a foodie city per excellence. Offering hungry travelers wild-caught seafood and the original Starbucks location, Seattle will leave you craving seconds and thirds. The Pike Place Market, overlooking the dazzling Elliot Bay, is a delicious place to start your tasting tour of Seattle. Here, you can watch fishmongers carve up ruby-red wild salmon or head to nearby Top Pot Doughnuts for a yeasty treat. Foodies should also check out a chocolate and coffee-themed food tour of Seattle.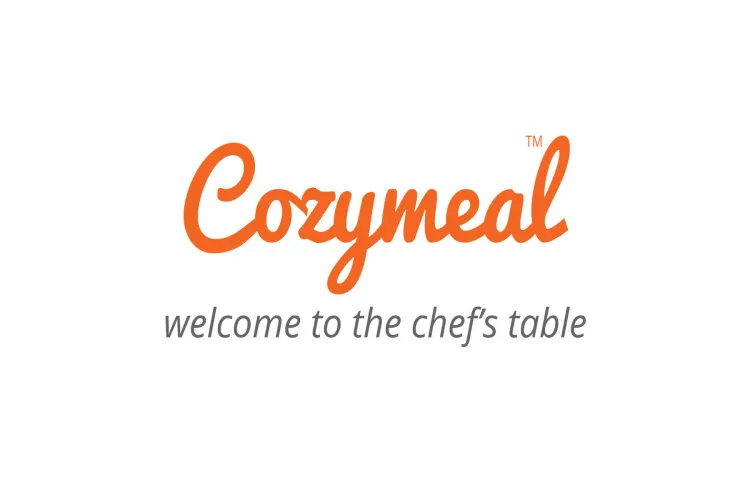 8. Denver, CO
As Colorado's mile-high city, Denver brags an ever-evolving food scene, featuring classic cocktails served in retro décor, elegant French bites and sizzling Sichuan noodle dishes. The city's main train terminal, Union Station, has been attracting food-loving travelers since its recent renovation. Here, you might shop for a read at Tattered Cover Bookstore and then wolf down bone marrow brûlée at Mercantile Provisions. For a more relaxed setting, head to the River North (RINO) district — home to coffee roasters, craft breweries and eye-popping street murals.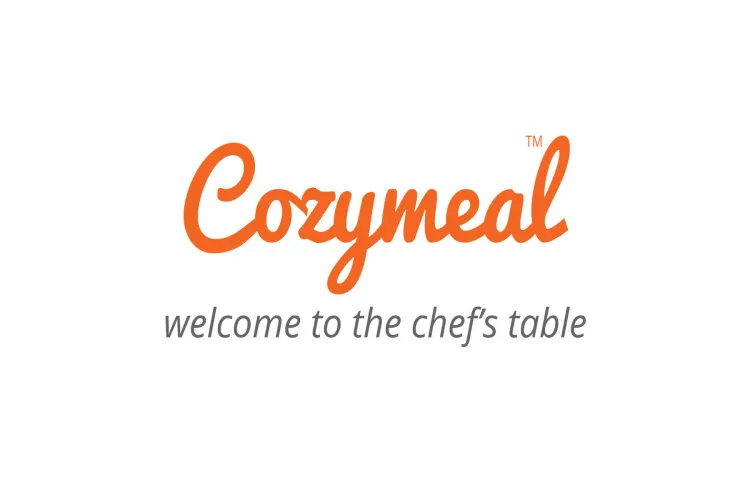 9. Chicago, IL
Chicago is whatever food fantasy you want it to be — from pierogi in a Ukrainian Village deli to a 3 a.m. "Chicago dog" by Wrigley Stadium. Home to deep-rooted immigrant communities, Chicago vaunts no uniform food culture. In South Chicago's Pilsen district, you can nosh on Mexican street tacos or tender steamed tamales. In Uptown's Vietnamese enclave, you might slurp pho or bite into a crusty bahn mi. And, if you're hankering Chicago-style deep dish pizza, indulge your cheesy cravings at Gino's East.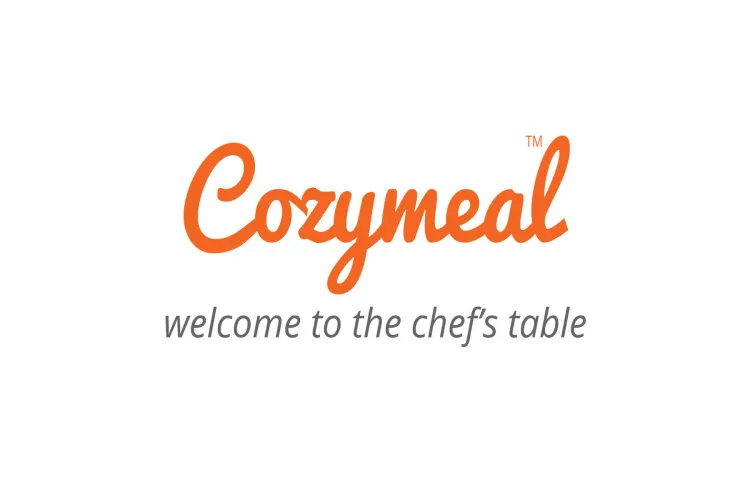 10. Milwaukee, WI
Beer, brats and... brioche? Milwaukee is a town that mixes the old and the new, evidenced by traditional stick-to-your-bones German brauhaus fare being served on the same street as more of-the-moment farm-to-table eats. German and Eastern European immigrants left their imprint on this historic Wisconsin city — gifting beer lovers drafts served out of steins and hand-breaded schnitzel. For one of the best views in town, enjoy a glass of wine at the café housed inside the lakefront Milwaukee Museum of Art.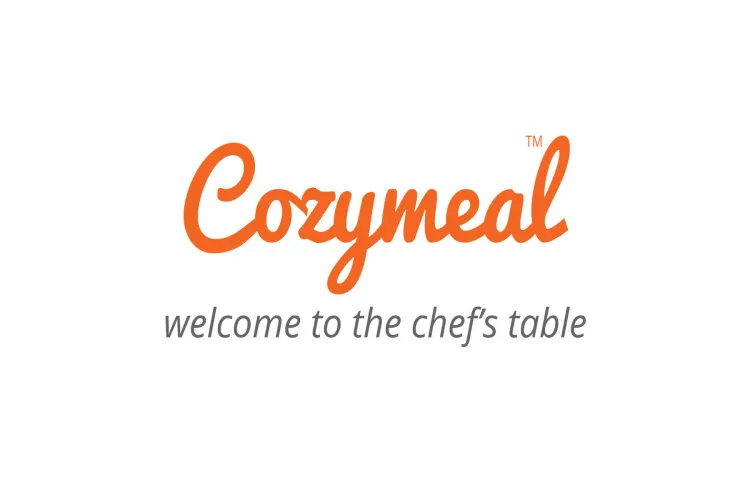 11. San Diego, CA
Fish tacos. Nonna's gnocchi. And beer, beer, beer. Yup, you're in San Diego — SoCal's always-sunny and ever-so-scrumptious fair city. San Diego's plates are influenced by the cultures that put down roots in this beachfront town and the city's historic fishing industry. For a life-changing fish taco in San Diego, skip the touristy Mexican joints in Old Town and trek instead to Ortiz's Taco Shop or Taco's Mimi. In the bustling Little Italy neighborhood, you can enjoy a craft draft beer at Ballast Point Brewery before digging into a plate of pasta (served straight from a cheese wheel!) at the superb Monello restaurant.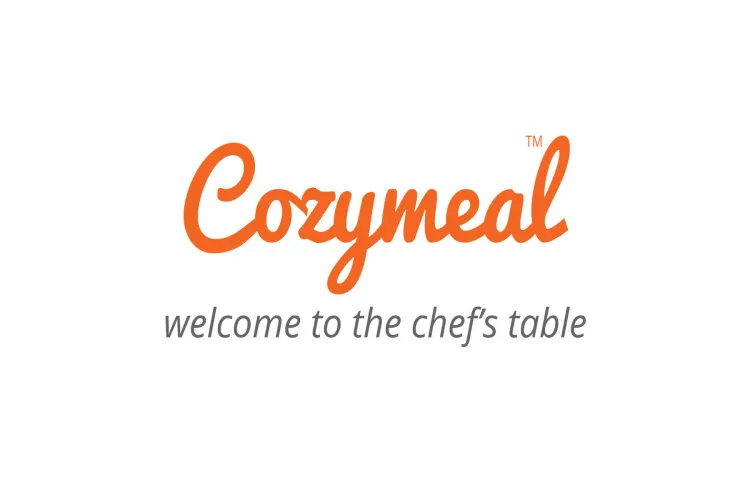 12. Asheville, NC
If you're looking for craft brews and comforting bites, search no further than the charming mountain town of Asheville, NC. Nestled in the rolling Blue Ridge Mountains, Asheville tempts travelers with more breweries per capita than any other U.S. city — you can enjoy over 100 local drafts! Frothy favorites of ours include Burial Beer Co. (try the Skillet Donut Stout), Big Mountain Ciderworks and Lookout Brewery (the Dark Town brown = yum). For sustenance with your suds, relish rustic fare at Rhubarb, which also vaunts a constantly-changing beer menu and ample list of local North Carolina cheeses.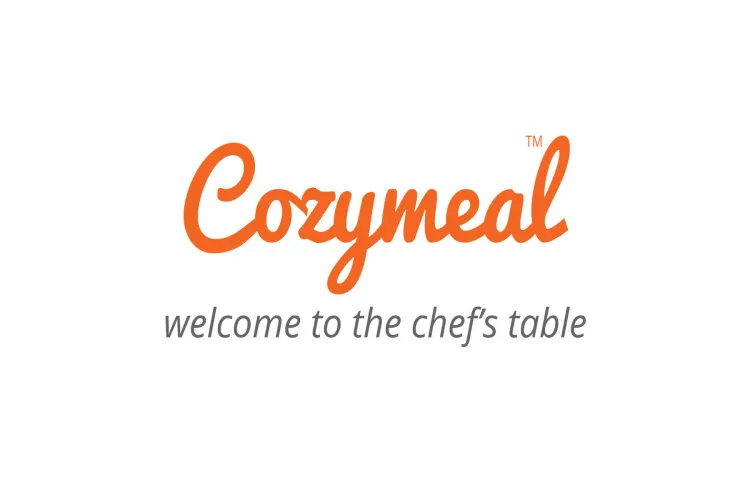 13. Los Angeles, CA
Los Angeles' city limits span a massive 469 square miles, covering sun-drenched canyons, cliff-framed beaches and innumerable ethnic enclaves. Whether you're in the mood for farm-to-table brunch in Santa Monica or grandma-made dumplings in Korea Town, LA will leave you drooling for more. A must-stop in this foodie city is the vast Los Angeles Farmer's Market — founded in 1934 and hosting over 100 gourmet grocers and fresh food vendors. For a bite of Morocco near Malibu, try your hand at Moroccan tagines in a chef-led cooking class.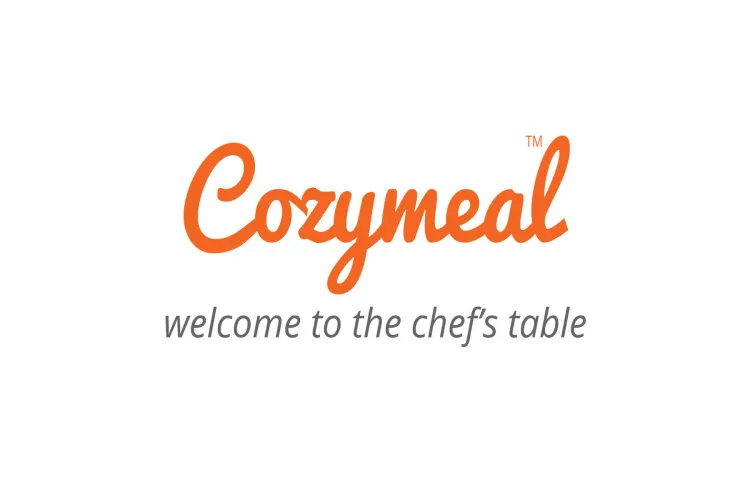 14. Berkeley, CA
While many travelers to the Bay Area stick to San Francisco, foodies in-the-know head to Berkeley, the birthplace of the now-ubiquitous California cuisine. Located in the sunnier East Bay, Berkeley hosts a "Gourmet Ghetto" that will charm the most demanding of foodies. This North Berkeley neighborhood houses Alice Water's incomparable Chez Panisse — the original farm-to-table restaurant. For a less formal lunch, nosh alongside the Berkeleyites at Cheeseboard Pizza; the pie selection changes daily and spotlights locally-grown vegetables and quality cheeses, both Californian and imported. One great way to savor Berkeley's gourmet ghetto is on a walking food tour with a local guide.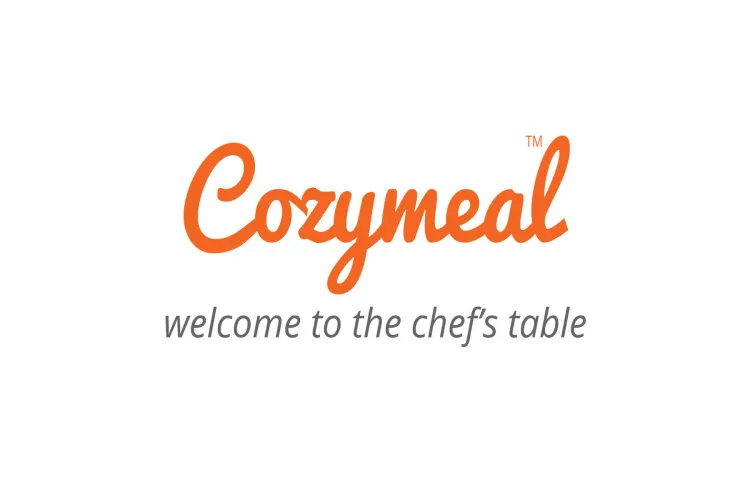 15. Montreal, Canada
Poutine, maple syrup, and bagels. There's only one town where these three eats exist in scrumptious harmony: Montreal. As Quebec's largest city, Montreal tickles your taste buds with an abundance of dishes locals love. Prime among these is poutine — French fries embellished with cheese curds and gravy (they're addictive, trust us). In addition to French-Canadian classics like maple cream pie and tourtière (meat tart), visitors to Montreal should try the city's pride and joy: bagels. Unlike its New York cousin, Montreal-style bagels are smaller, sweeter and wood-fired. You'll find these at Brossard Bagel. Another must-nosh dish here is a smoked-meat sandwich from Schwartz's Deli.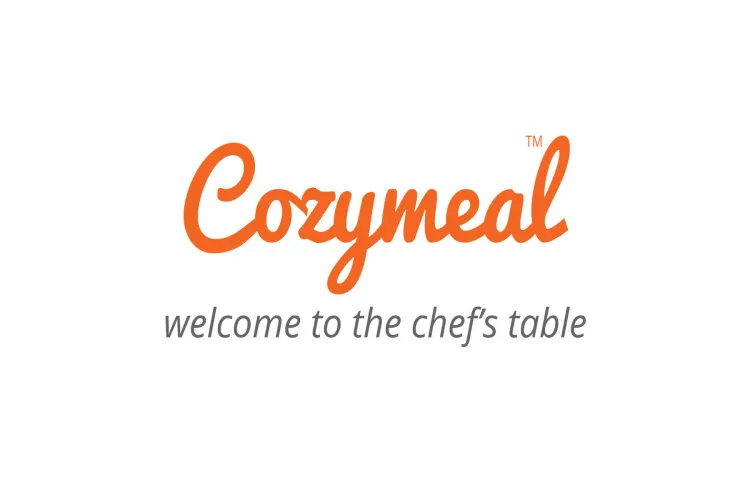 16. Miami, FL
Rum. Empanadas. Ceviche. It's not just sun-soaked beaches and jet-set elegance that define Miami. Whether you're trying tostones in Little Havana or sipping cocktails at South Beach's swank Sweet Liberty Drinks, Miami will make your mouth water. For a romantic night out, La Mar (inside the waterfront Mandarin Oriental) has perfected Peruvian-Japanese cuisine — including succulent ceviches, astounding anticuchos and the charred-to-perfection catch of the day.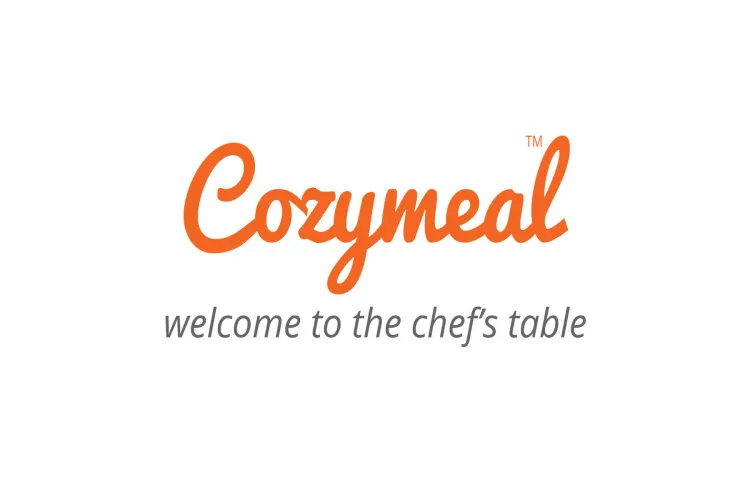 17. Philadelphia, PA
Needlessly overshadowed by its bigger neighbors (NYC and DC), Philadelphia possesses a thriving restaurant scene all its own. So, when you travel to Philadelphia, chow down on more than a touristy Philly cheesesteak. Food-inspired adventurers might peruse the vendors and restaurants at the historic Italian Market (open since the 1880s) or pomegranate-glazed lamb shank at Zahav. For a refreshing local try, dig your spoon in a "water ice" — a dessert you'll only find in Philly; this dish blends water, sugar and fruit juice into the granddaddy of Italian ice.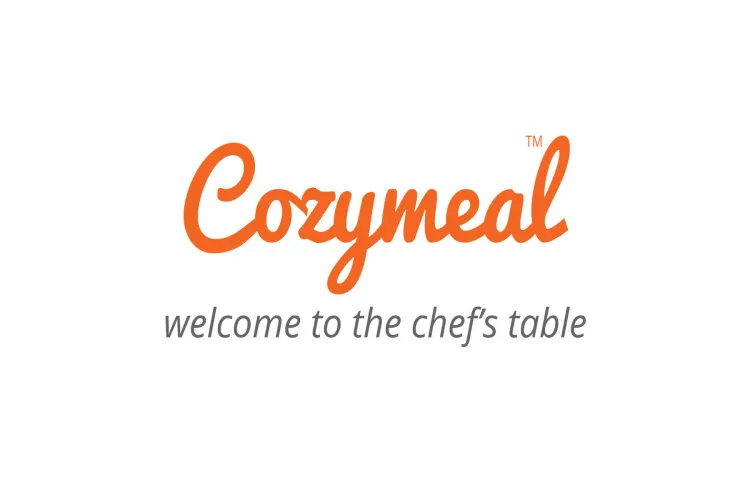 18. San Francisco, CA
With wine country to the north, ocean to the west and farm country down below, San Francisco is hands-down one of America's best foodie cities. Whether you're craving an artisanal sourdough loaf from Tartine Bakery or a Mission-style burrito from El Farolito, San Francisco has something for every palate — from street eats to Michelin-awarded elegance. For the best dim sum in San Francisco, skip the touristy Chinatown and head instead to Clement Street in the Richmond district. If you visit San Francisco on the weekend, you'd be remiss to miss the Ferry Building Farmers Market held each Saturday overlooking the Bay Bridge.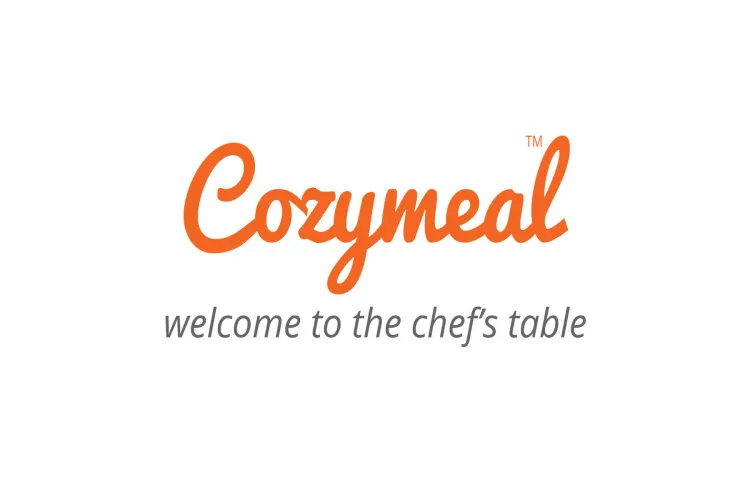 19. Austin, TX
In Texas' capital, you can enjoy slow-smoked BBQ, $2 breakfast tacos and Japanese-style ramen. In the last decade, Austin has positioned itself as one of America's best foodie cities, luring talented chefs from the East and West Coasts. For a farm-to-table meal, Dai Due is a meaty must — be sure to order the wild boar roast. For Texas-style BBQ (aka smoked brisket), check out Lambert's Downtown. After a night partying in Austin's dive bars, chow down at Joe's Bakery (open since 1962) in East Austin; here you can nosh on a Tex-Mex breakfast taco with eggs, cheese and chorizo wrapped in warm flour tortillas.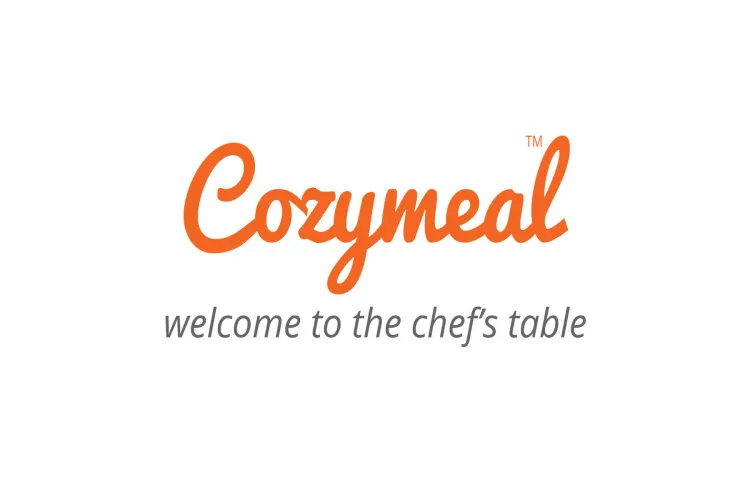 20. Atlanta, GA
There's more to appreciate in Atlanta than peach trees and Olympic torches — especially if you're hungry. As one of the South's busiest big cities, Atlanta boasts enviable eateries that run the gamut from hole-in-the-wall barbecue joints to sprawling modern food halls. For Southern cooking your mee-maw would appreciate, check out the historic Mary Mac's Tea Room. Lovers of Asian cuisine won't be disappointed by the Buford Highway, a stretch just north of the city that abounds with authentic Chinese, Korean, Vietnamese and Indian restaurants and supermarkets. You can even learn to make pasta from scratch here with an Italy-trained chef!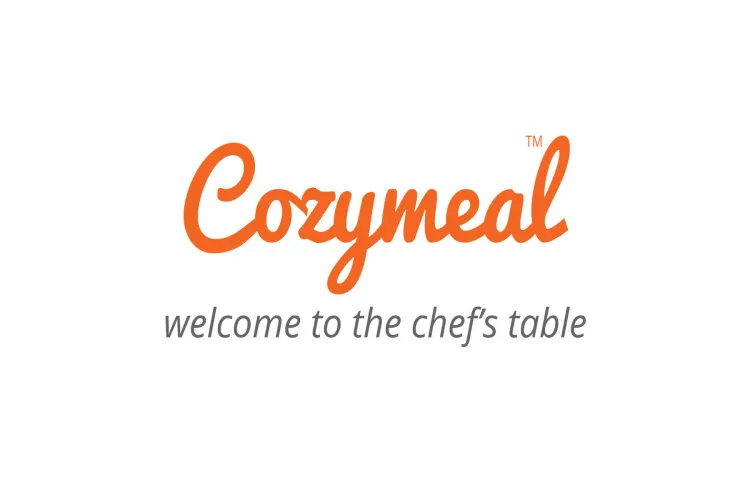 21. Toronto, Canada
Canada's biggest city, Toronto, sits scenically on Lake Ontario. Home to a diverse array of ethnic enclaves and high-end restaurants, Toronto will tempt taste-driven travelers. Must-try dishes here include dumplings in Chinatown, gyros in Greek Town and pastizzi pastry in Little Malta. Toronto also houses a huge Italian-Canadian community — so, if you're hungry for the perfect pizza or plate of pasta, head straight to Trattoria Taverniti or Marinella.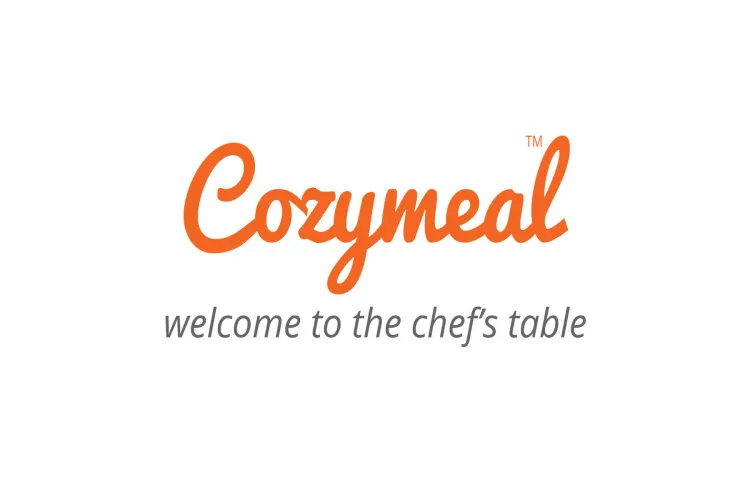 22. Paris, France
Baguettes. Escargot. Croissants. The mere mention of gay Paris evokes a tableau of délicieux dishes. Along Paris' elegant boulevards, you might nibble on chewy macarons at Pierre Hermé or sip a café au lait at the glass-roofed Closerie des Lilas. For a bite of Parisian pain (bread), stop by the family-owned Mahmoud M'Seddi's Boulangerie (voted the best baguette in Paris in 2018) and much-praised Maison Pichard (in business for 20 years now).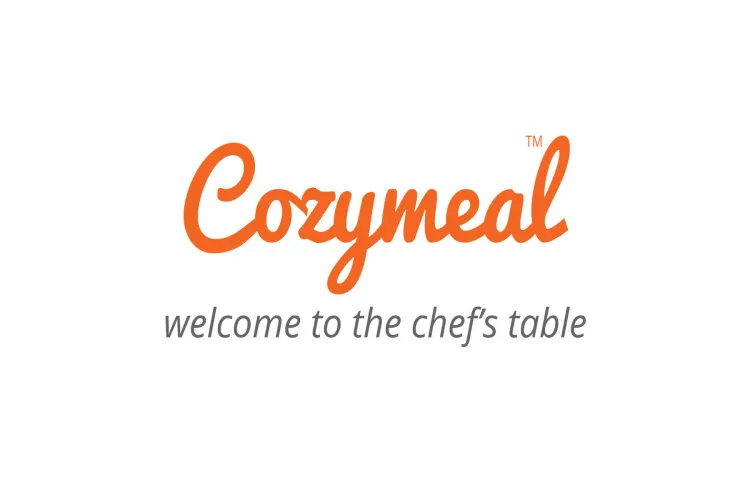 23. Quebec, Canada
Quebec's capital will transplant you back in time. Built in 1608, Quebec vaunts meandering alleyways and castle-like stone walls. You're not in France — you're in Canada's historic heart. So, when you travel to Quebec, do as the Quebecois cooks do and feast on farm-fresh fare. You might enjoy an epic brunch at the palatial Chateau Frontenac (the beef wellington here is swoonsville) or an ooh-la-la omelet at Le Continental. For rustic Quebecoise cuisine, lick your lips at Lapin Sauté — try the braised rabbit legs or smoked duck breast.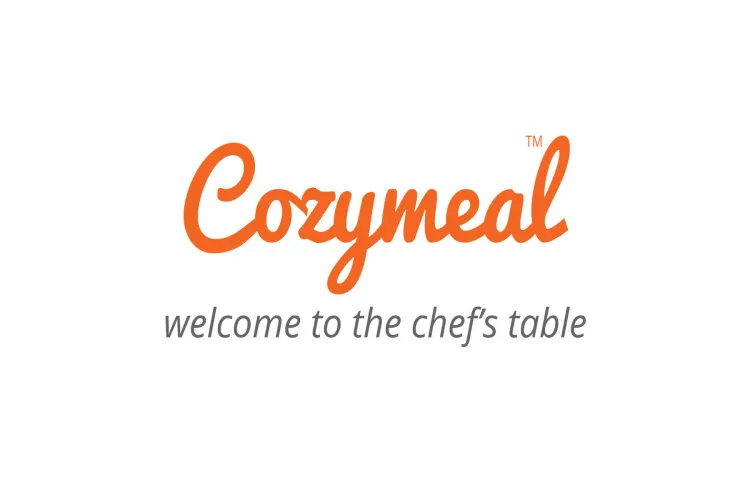 24. New York City, NY
There's more than one manner of biting into the Big Apple — from twirling up tagliatelle on Staten Island to digging in to cheesecake in Brooklyn. Feeding Manhattanites since 1997, Chelsea Market boasts a European-style promenade brimming with vital-making vendors like Buddakan (Asian fusion) and Tings (jerk chicken). In downtown Brooklyn, you can go back in time at Junior's, creating classic cheesecakes since 1950.
Up north in the Bronx, you'll find old-school Italian eats along Arthur Avenue. Our chefs' favorites here include family-run gems like Casa Della Mozzarella (fresh cheese made daily) and Calabria Pork Store (specializing in handmade salami). A great way to try the Big Apples' feast of flavors is a walking food tour of New York City's nom-worthy neighborhoods. Why settle for just one eatery?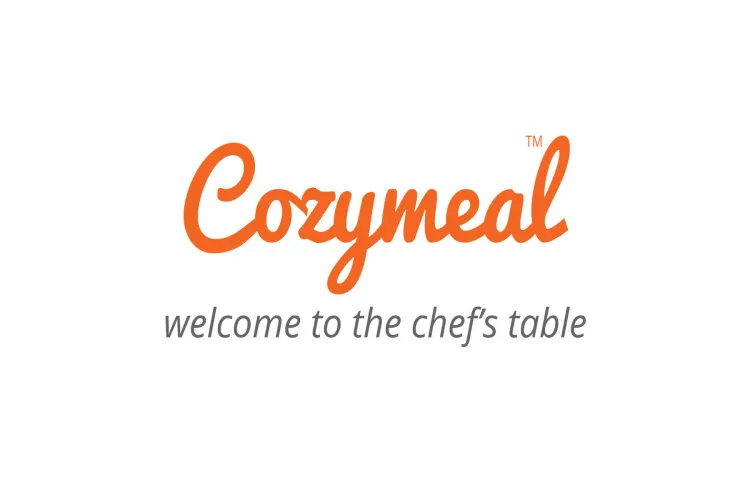 25. Barcelona, Spain
Both modern and medieval, Barcelona beckons food-loving tourists with tempting tapas, ocean-fresh seafood and chefs' eclectic creations. Amble down the Ramblas, a pedestrian corridor facing the seaport. Along the way, stray over to Plaça San Jaume for tapas and on-tap cervezas at Craft Barcelona. No foodie can deny themselves lunch at La Boqueria — a covered open-air food market, brimming with tiny eateries and fresh food vendors. Craving seafood served with a Catalan accent? Choose from the countless straight-from-the-sea spots in the beachfront Barceloneta district.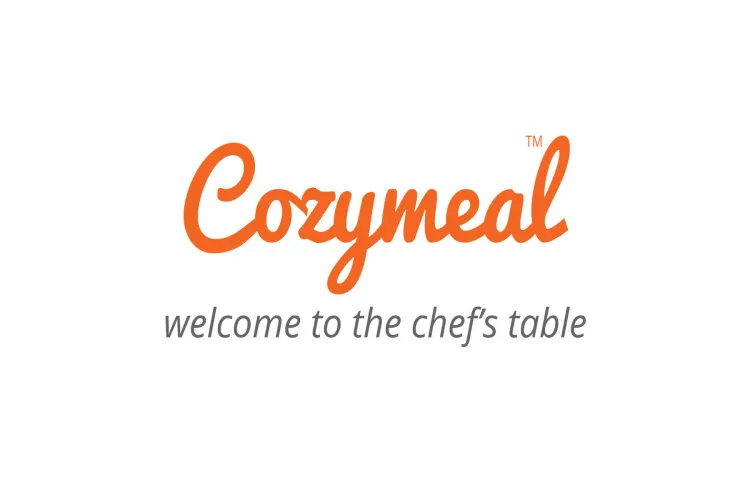 26. Boston, MA
Chowder. Pizza. Pubs. Boston packs a flavorful wallop worthy of a trip or three. For a bit of time travel, head to the Warren Tavern in Charlestown, a pub that opened in 1780. They serves up crave-able clam chowder and fresh-shucked oysters. Nearby, you can head to Boston's North End — the city's Little Italy — for a pizza fired in an 80-year-old oven at Regina's. (You can also try the North End's many pizzas on this yummy food tour). Any trip to Boston would be incomplete without satisfying tour sweet tooth at Flour Bakery. The sticky buns will have you crying sugary tears.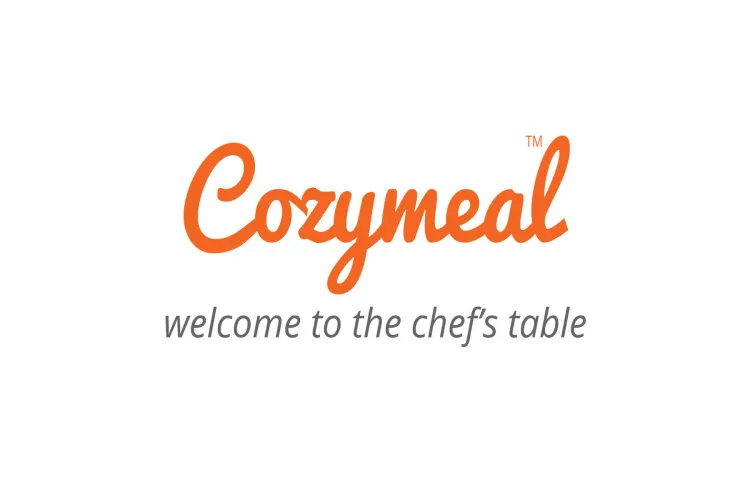 27. Rome, Italy
Italy's capital city is one of the country's best food cities, which is no small feat for a place as steeped in tasty traditions as Italy. When in Rome, it's best to skip the tourist traps and nosh where the Romans do — grabbing a square slice at Pizzarium or twirling your fork around yolk-yellow carbonara at Felice a Testaccio. For the best tiramisu in Rome, head to Pompi — you can pick from the classic, banana and chocolate, pistachio or strawberry versions!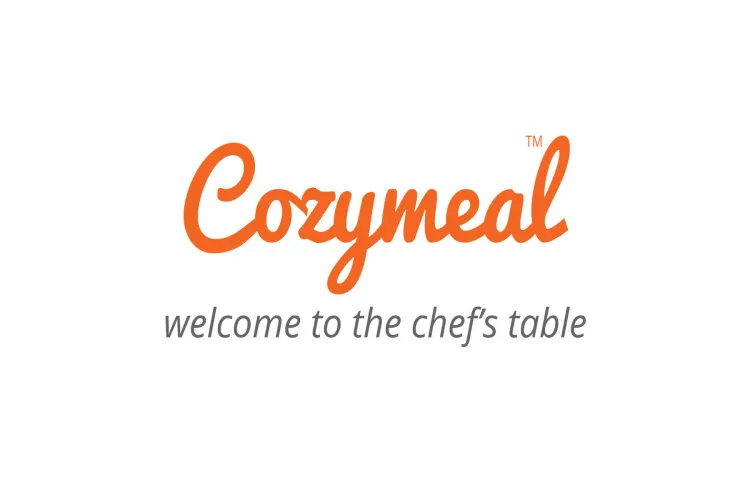 28. Vancouver, Canada
Oysters, dumplings and blueberries — oh my! Welcome to British Columbia's culinary crown jewel. Vaunting a mild climate and fertile coastal waters, Vancouver vies with other West Coast towns to be considered the best foodie city on the Pacific. When in Vancouver, there're two things you simply have to eat: authentic Chinese cuisine and juicy oysters. In the city's vibrant center, you can nosh on spicy lamb noodles at Xi'an Cuisine or enjoy Cantonese dim sum at Yue Restaurant. Slurp down oysters and a bottle of wine at Blue Water Café for some very Vancouver vitals. You might even learn how to make Asian street food in this hands-on cooking class in Vancouver.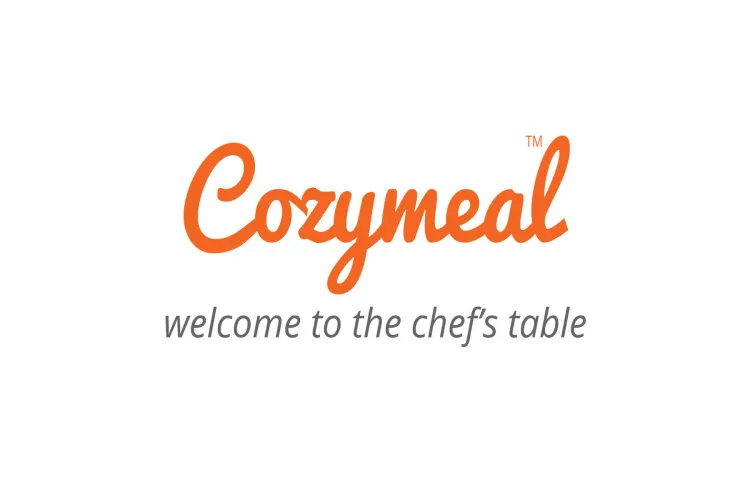 29. Bologna, Italy
Italy's uncontested food capital (Italians agree) is Bologna, tucked between Florence and Venice. Bologna's maze of medieval stone streets house boutique food shops, homey trattorias and historic cafés. It also invented such drool-worthy Italian classics as tortellini, mortadella, fresh lasagna and, of course, Bolognese ragù. Spend an afternoon ducking into the delis and food stalls along Via delle Pescherie Vecchie. A great spot here for a plate of prosciutto and Parmigiano (served with a glass of Lambrusco wine) is the historic Salumeria Simoni. You can order straight from the deli or sit for a food-filled aperitivo drink.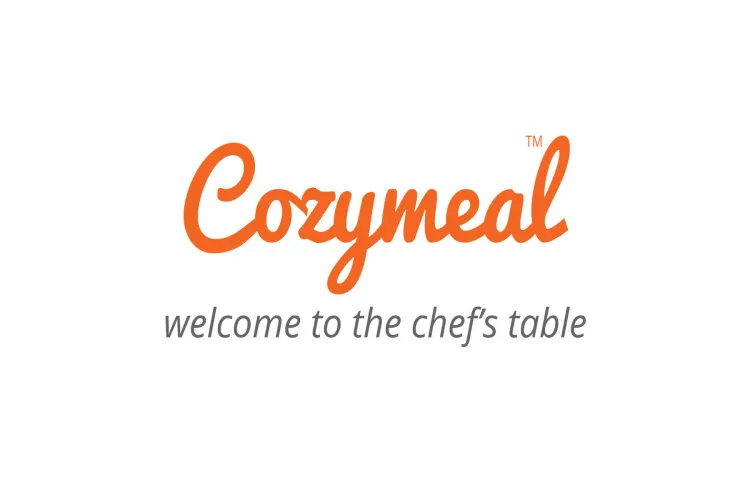 30. Portland, OR
Picking the best foodie city is about as easy as finding just one food to eat for the rest of your life. But, if you had to pick just one, Portland is the top gastronomic gem. Brimming with artisanal food makers and chefs devoted to sustainably-sourced dining, Portland offers food lovers too much tastiness for just one trip. Here, you might nosh on buttery-crumbly goodness at Pine State Biscuits. Or, you could chomp on ribs and cornbread at Podnah's Pit BBQ.
On the weekends, indulge in French-inspired brunch at Canard — try not to weep when you bite into the "duck stack," meaning pancakes capped in a duck egg. For a wow-worthy sip, stop in at Teardrop Lounge, the bar that single-handedly launched the craft cocktail craze Portland is now famed for. You get to choose from classics, house originals and "friends" (concocted by guest or outside bartenders). Portland, we promise, will pamper your palate.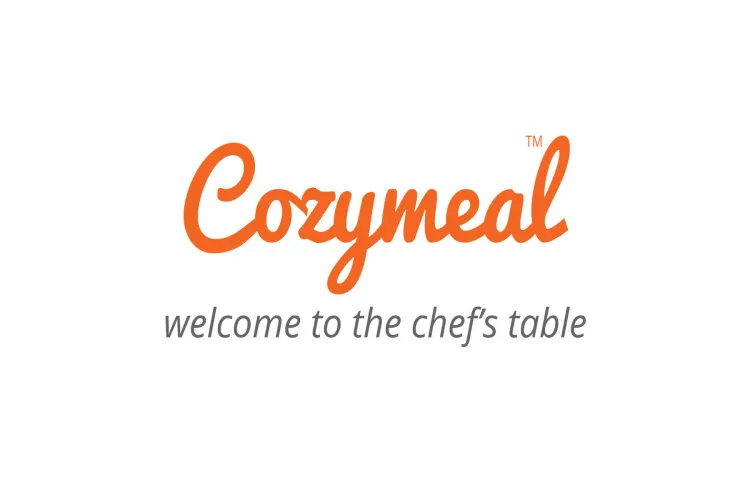 With our 30 top foodie cities to travel to in 2020, the hardest decision is choosing which one to visit first. Which one are you most excited to explore this year?
Hungry for more ways to explore the world's best foodie cities? Check out a Cozymeal cooking class or food tour in your next culinary destination.