37 Unforgettable Date Ideas in Vancouver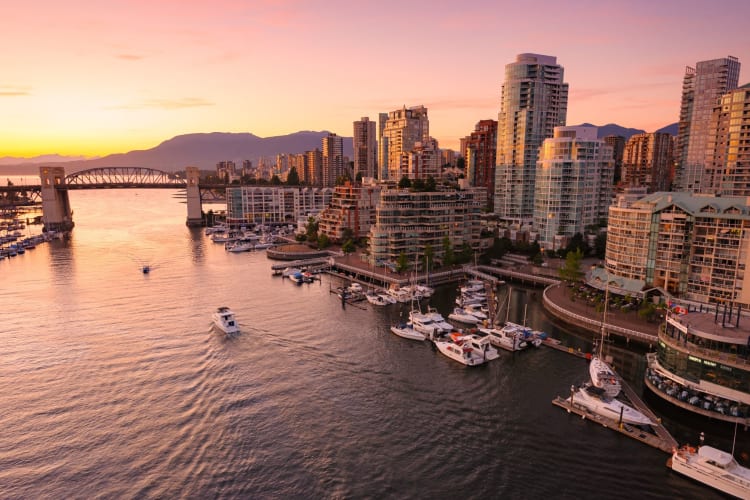 If you're tired of the same kinds of dates, these date ideas in Vancouver should spice up your life. This city — the largest in British Columbia — is full of activities where you can get creative, have fun or try something new, whether it's the first date or the hundredth.
Set right on the Pacific ocean with False Creek running right through downtown, Vancouver has stunning views of the water and mountains, so the backdrop of your dates is sure to be beautiful. Choose a date that's romantic, outdoorsy, relaxing or any of these 37 date ideas in Vancouver that you and your significant other are sure to never forget. Without a doubt, you'll find romance around every corner in Vancouver.
Jump to Section
Book a Vancouver Private Chef Now
Indulge in the finest fare Vancouver has to offer. Book a five-star private chef experience starting at $59/person.
Foodie Date Ideas in Vancouver
1. Cooking Classes
Test your culinary skills or learn something new with cooking classes in Vancouver. From comfort classics to upscale cuisines to foreign feasts, you can learn a new recipe or improve your moves in the kitchen with cooking classes near you. Planning a low-key weekend that needs a good menu? Online cooking classes provide a fun date night in Vancouver for you and your honey.
2. Private Chef Experience
If you're looking for romantic date ideas in Vancouver, why not look for private chefs near you to create a one-of-a-kind meal? You and your sweetheart can have a multi-course meal prepared by world-class chefs local to the Vancouver area. When you hire private chefs in Vancouver, you can choose the menu, the date and the time. Your private chef will source fresh ingredients and bring all equipment to prepare a private in-home meal.
3. Food Tours
Explore the city and taste some of the most vibrant culinary experiences with food tours in Vancouver. You'll learn about local culture, historical facts and interesting architecture from expert local guides. Food tours near you are a great way to find your next favourite restaurant for a fun date night idea in Vancouver.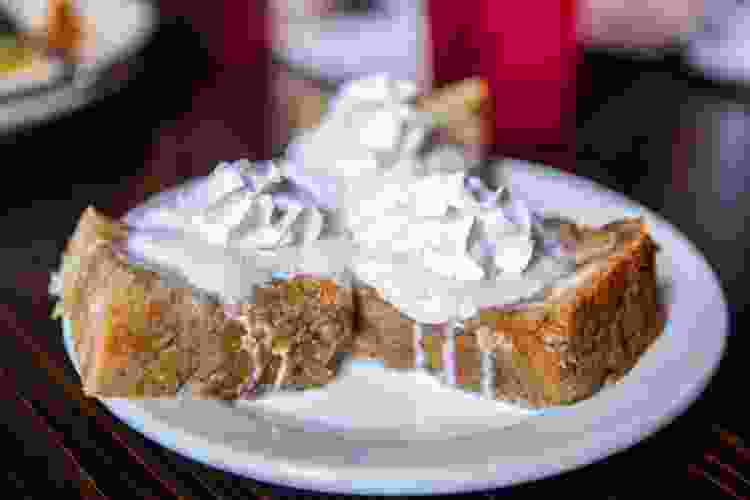 4. Winery Tours and Tastings
Embrace your inner sommelier and try a winery tour or wine tasting in Vancouver. During a wine tasting, you will try local wines with unique flavour profiles and renowned varieties from regions around the world. Continue one of these romantic date ideas in Vancouver by taking a bottle home.
5. Brewery Tours and Tastings
You're sure to find your new favourite pint after trying brewery tours in Vancouver. Whether you're an avid beer drinker or new to the world of stouts and IPAs, brewery tours can be fun, casual dates. Get a behind-the-scenes view of the process behind making all types of beer from experts.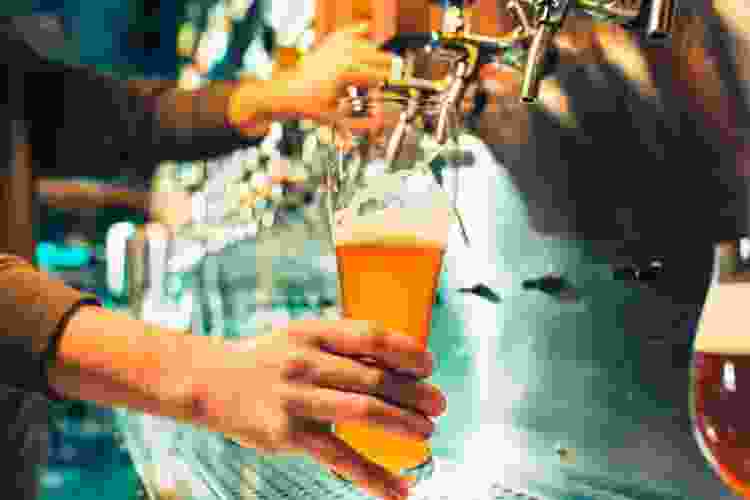 6. Dine in the Dark
Get creative with your next dinner date night by dining in a pitch-black restaurant. Dark Table has servers who are blind or visually impaired. The concept of dining without your sight is meant to heighten other senses, allowing you to be more in tune with your meal and conversation with your date. You'll even enjoy surprise courses that you can try to guess.
Top-Rated Cooking Classes in Vancouver
Master the art of gourmet cuisine with the help of the best chefs in Vancouver.
7. Experience Dinner With a Show at Havana
Transport yourself to Cuba at Havana Vancouver. The restaurant features bright colours and bold flavors that are quintessential to the Caribbean island. Not only will you get to try delightful dishes, but you can also enjoy a show. Havana hosts magic and comedy shows and interactive game shows throughout the week.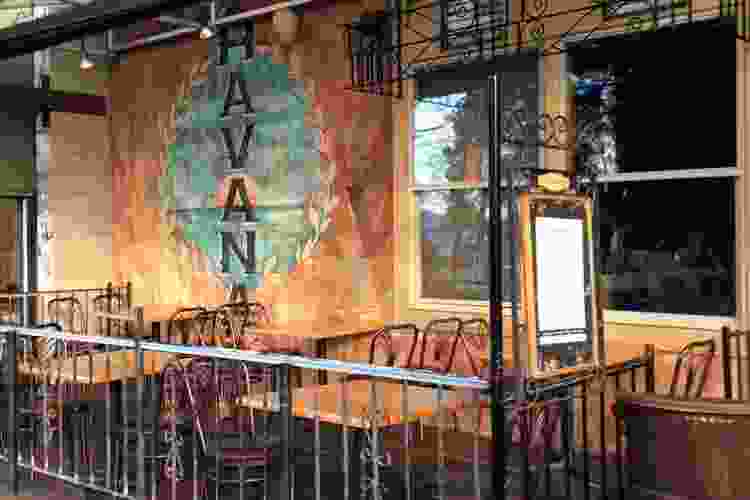 8. Dinner With a View
Elevate your dinner dates to a new height — literally. The Vancouver Lookout is 553 feet in the air and provides stunning views of the North Shore Mountains, Mt. Baker and even the ocean on a clear day. Have dinner and drinks up there for an unforgettable date night.
Relaxing Date Ideas in Vancouver
9. Craft Cocktails With Virtual Dates in Vancouver
Staying in doesn't mean you have to lounge around and do nothing. Have a date night from the comfort of your home and learn how to craft flavourful cocktails under the guidance of a professional mixologist with online mixology classes. You'll learn all the behind-the-bar tips to make cocktails you can't stop sipping. If you prefer wine, enjoy an intimate stay-home date idea with a virtual wine tasting.
10. Picnic at Spanish Banks
Sometimes you need a laid-back night but still want to do something fun. A beach picnic date idea at Spanish Banks is the perfect combination of relaxing and romantic for a date night in Vancouver. Pack all your favourite foods and blankets to cuddle under, and watch the sunset over the water.
Cute Date Ideas in Vancouver
11. Movie Under the Stars
One of the cutest date night ideas in Vancouver is a movie under the stars. This puts a twist on the classic movie night date that can often feel routine after a few months of dating. Pack some blankets and pillows along with snacks and drinks, and find an outdoor theatre like Fresh Air Cinema. The stars twinkling up above will make it one of the most romantic dates you'll ever have.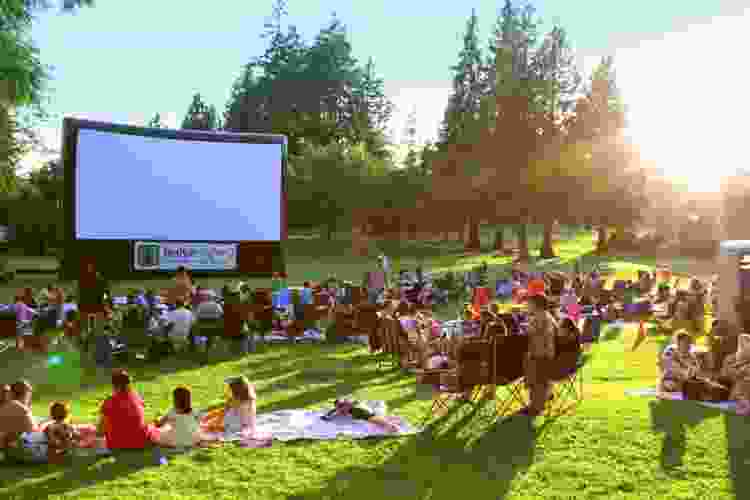 12. Moon and Back Gallery
Show your love from the moon and back with photos taken at the Moon and Back Gallery. This gallery has 10 mirrored infinity room mazes. Traverse alleyways and tunnels together to make your way out into a gallery room that's decorated with fun themes and creative lighting. You'll come back with tons of memories and tons of photos.
Find the Best Vancouver Food Tours
See Vancouver's famous food scene in a whole new light. Explore the best restaurants, hotspots and more with top local guides.
13. Find a Secret Spot for a Secret Sunset
A romantic spot that's meant for just the two of you makes the perfect date. This hidden gem of a location is one of the best places in Vancouver to view the sunset. Find the Horseshoe Bay Sunset Platform for uninterrupted views of the sun setting over the mountains and water. You can even bring food and drinks for a secluded sunset picnic.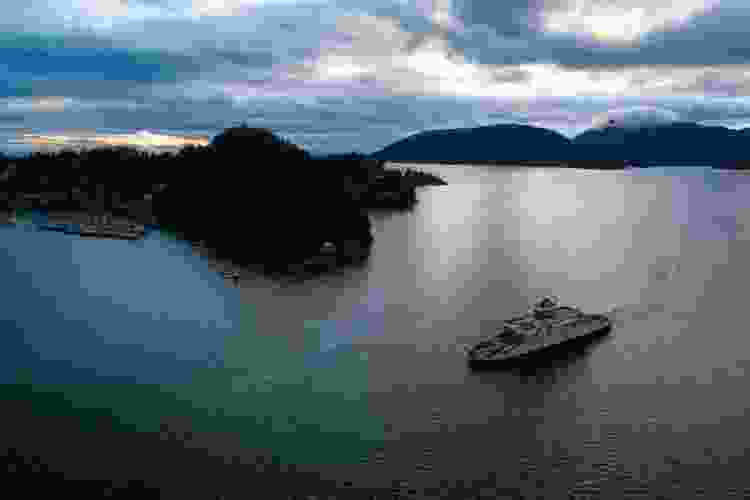 14. Go Stargazing
Ever wish on a star? Now you can do that together when you go stargazing at the HR MacMillan Space Centre in Vancouver. Evening admission includes a show at the Planetarium Star Theatre and access to the Gordon Southam Observatory. If there is something cool happening in the sky, the HR MacMillan Space Centre will often host a special event.
First Date Ideas in Vancouver
15. Explore Playland
Did you know that, according to Psychology Today, getting someone's heart pumping can make them more attracted to you? So if you need heart-racing first date ideas in Vancouver, head to Playland. There are rides for all thrill levels to get that surge of adrenaline. At the end of the night, win them a prize from one of the fair games.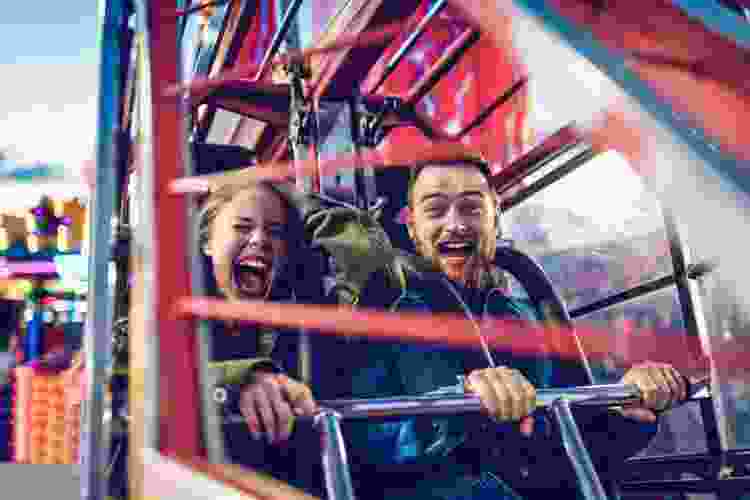 16. Fun Competition at Grandview Lanes
Bowling at Grandview Lanes is one of the best indoor date ideas in Vancouver that creates some competition. This classic idea is a great way to get playful when you're first beginning to date someone. Grandview Lanes has 10-pin and 5-pin lanes with music and glow-in-the-dark decor.
17. AmazingCo Mystery Picnic
First dates should stand out from the crowd, so don't simply take them to dinner. A mystery picnic hosted by AmazingCo will have you going on an adventure and solving clues to unravel to reach your mystery destination. Along the way, you'll pick up food for your picnic from local producers and restaurants. You'll end up at your surprise location to enjoy your picnic and quality time.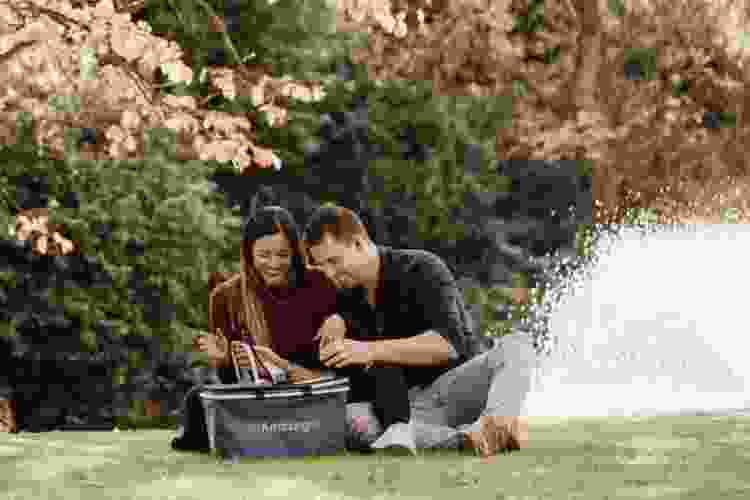 18. Cult Classic Movie Night
Have a date that's a movie fanatic? If so, they might love a date night at the Rio Theatre. This isn't any regular movie theatre in Vancouver; the Rio is an independent theatre hosted in a historic building. Fitting with its storied past, it shows cult classic movies the standard theatres likely aren't playing. Find out your date's favourite old movie or director and treat them to a unique theatre experience.
Book a Vancouver Private Chef Now
Indulge in the finest fare Vancouver has to offer. Book a five-star private chef experience starting at $59/person.
Indoor Date Ideas in Vancouver
19. Central City Fun Park
Rainy or cold days aren't always a sign that you should stay home. Central City Fun Park is Vancouver's largest indoor amusement park, where you can play mini golf, arcade games, go rollerblading, bowling and compete in virtual reality games. This place is overflowing with fun. You could spend the whole night here and still find something more to do.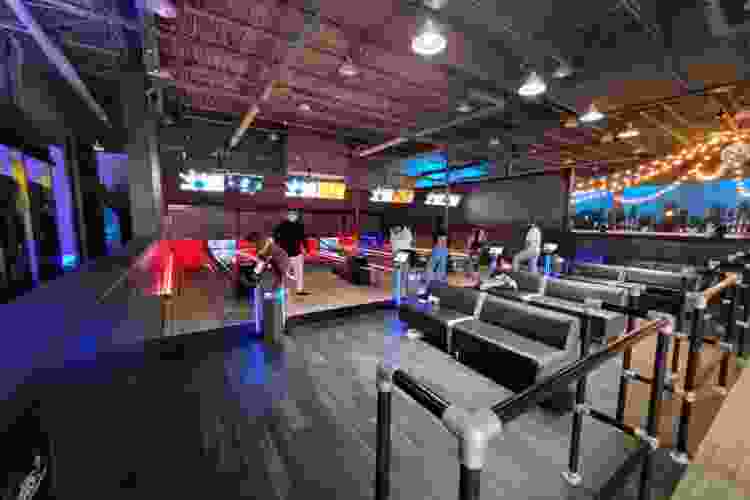 20. Get Close to Aquatic Life
Get up close and personal to aquatic life at the Vancouver Aquarium. You and your date can learn together, which can help you to connect or further deepen your bond. There might be tons of fish in the sea, but you've found your fish and fun daytime date activity.
21. Play Board Games
Get a little competitive with this fun indoor date idea in Vancouver. Pizzeria Ludica has over 700 board and card games in its collection, from childhood classics to obscure modern titles. A board game night is fun one-on-one or as a double date idea with friends.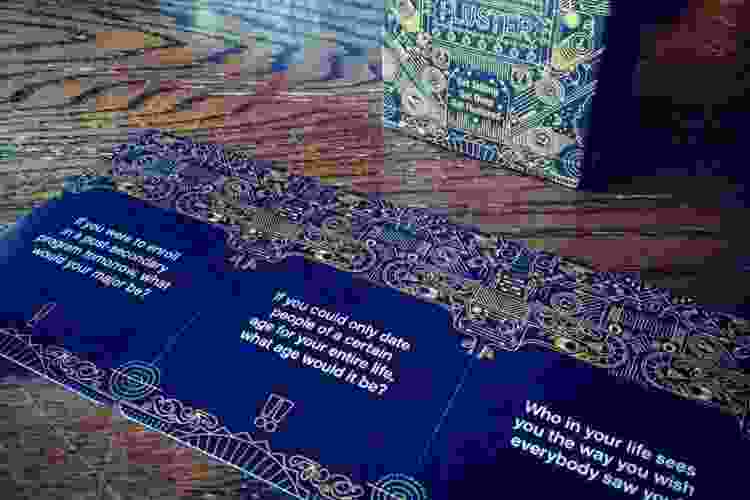 Cheap Date Ideas in Vancouver
22. Test Your Knowledge at Trivia Night
You don't always have to spend a lot of money to have a good time. Trivia night is always one of the most fun cheap date ideas in Vancouver, and you can always find a bar hosting one. Work together and bond as you take on other tables to prove your knowledge of random facts.
23. Frolic Through the Flowers
The annual tulip festival in the spring is a cute date idea in Vancouver. Tulips of the Valley is an annual festival that features fields of colourful tulips as far as the eye can see. You can explore the grounds and take pictures before stopping by a food truck for a picnic. Bring some bulbs back to grow your own tulips to remember the day.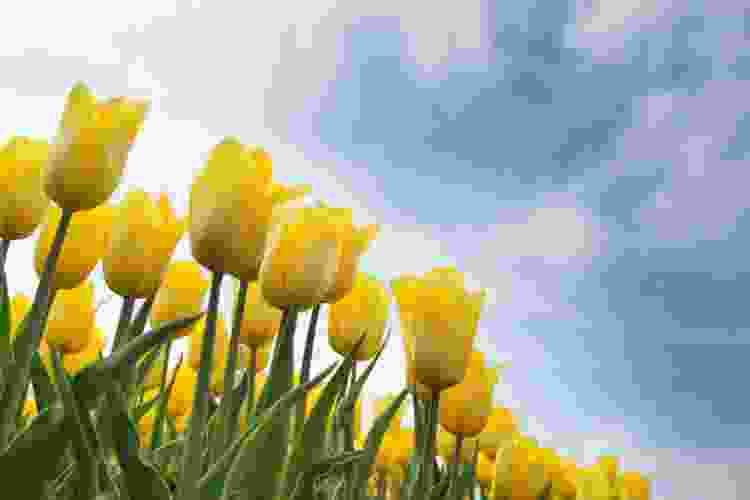 24. Laugh the Night Away at a Comedy Show
Your sides will be hurting from laughing so much when you go to see a comedy show in Vancouver. Ranging from open mic nights to professional stand-up, you're sure to find a show that will have you doubling over. Yuk Yuk's is one of the most popular comedy clubs in the city and hosts shows throughout the week.
Top-Rated Cooking Classes in Vancouver
Master the art of gourmet cuisine with the help of the best chefs in Vancouver.
25. Learn to Salsa Dance
Grab your honey and pull them close. A free summer dance festival is a great way to spend the weekend. Sunday Afternoon Salsa is hosted in Robson Square, and many come together to groove to the music. Beginner lessons start at 3 p.m., so you can learn a few moves of your own. Enjoy a professional performance around 5 p.m.
Anniversary Date Ideas in Vancouver
26. Charter a Private Yacht
Imagine a romantic dinner out on the water while sipping Champagne (or your favourite drinks). Relax in the sun and then spend a romantic evening together on a private yacht as it circles the region. Or charter a yacht to leave Vancouver and travel anywhere in the world!
27. Love at New Heights
Show how much your love has grown with a ride in a seaplane. You can take a private scenic tour of the local area, getting views of the cityscape, the harbor, mountains and the lush greenery. Book a day trip adventure for an unforgettable anniversary date.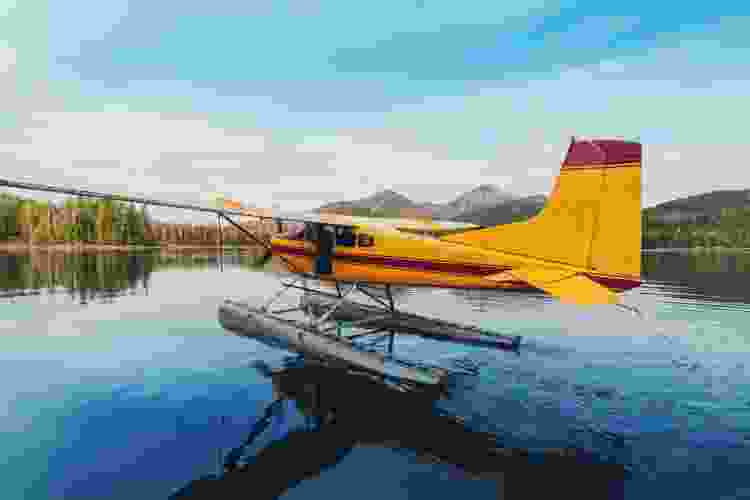 28. Rent a Horse-Drawn Carriage
Make your love feel like royalty during your anniversary by renting a horse-drawn carriage to take you around Stanley Park. You'll have your choice of carriage, including a vintage carriage built circa 1880, a vis-à-vis style coach and a Cinderella pumpkin coach. Your partner will feel special and be truly surprised when you end the night this way. This also makes for a truly unique anniversary date idea.
29. Relax at the Spa
Treat your honey to an extra special day of couple's pampering at a spa. Unwind together as you try mud baths, wraps and facials. Together you'll feel refreshed, and your partner will be delighted with such a thoughtful gift.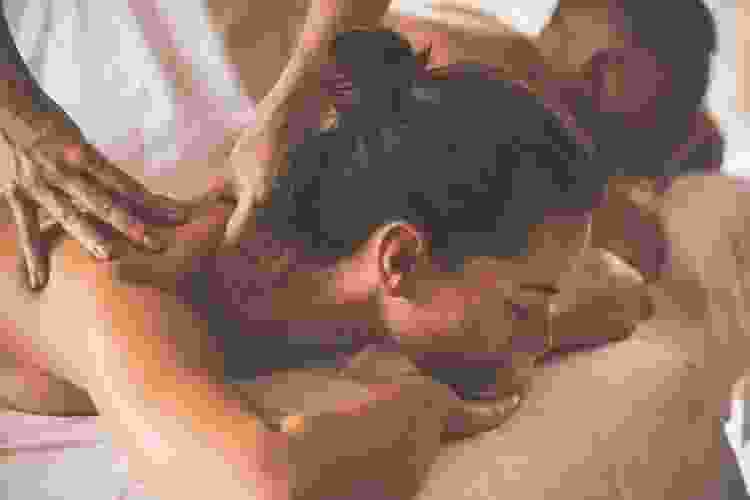 Outdoor Date Ideas in Vancouver
30. Go Snowshoeing
It's no secret that it can get cold in the winter, but that doesn't mean you have to spend the whole season indoors. Breathe in the fresh mountain air as you snowshoe a trail at Grouse Mountain, Mount Seymour or Cypress for a fun winter date idea.
31. Explore Stanley Park Seawall
If you're looking for fun date ideas in Vancouver where you can explore the outdoors while getting active, then you have to visit this landmark. You'll have gorgeous views as a backdrop as you bike, walk or skate around the water. Bring the romance by taking your date to a secret rose garden for cute photos.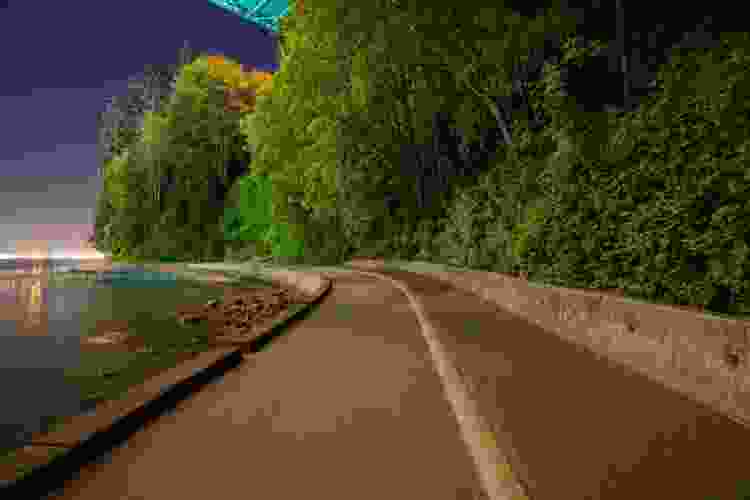 Find the Best Vancouver Food Tours
See Vancouver's famous food scene in a whole new light. Explore the best restaurants, hotspots and more with top local guides.
32. Take on Grouse Grind
Put a twist on the traditional hike by taking on Grouse Grind. For an active date idea in Vancouver, you can climb over 2,800 steps to the top of Grouse Mountain. You'll have views of Burrard Inlet as you make your way to the top. Then celebrate with lunch or dinner from a mountaintop restaurant.
33. Wander Through the VanDusen Botanical Garden
Surround your date with flowers at the VanDusen Botanical Garden. Exploring the lush foliage and bright blooms is the perfect way to spend the day. You'll get to discover over 7,500 species of plants and playfully get lost in the hedge maze. Don't forget to stop and smell the roses and snap a few photos for this sweet summer date idea.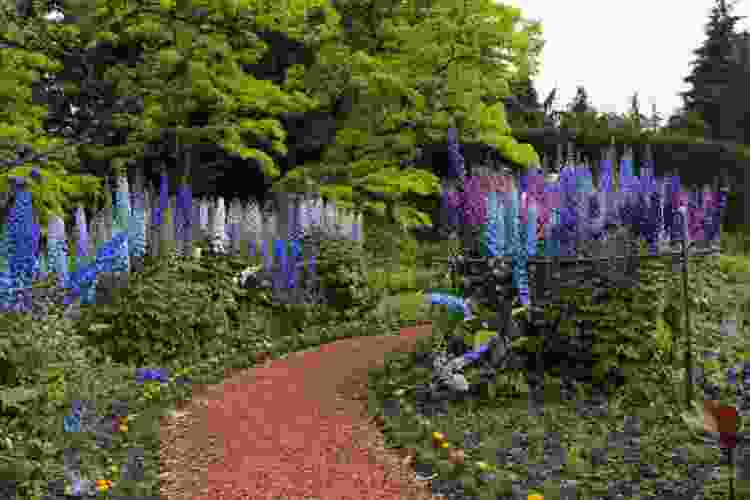 34. Big Splash Waterpark
A fun date idea in Vancouver to get your heart racing and beat some summer sun is to spend the day at Big Splash Waterpark, one of the biggest in British Columbia. You'll have your choice of waterslides, pools and hot tubs. Dare your date to try a waterslide that's six stories up and a vertical drop to the waiting pool below.
Artsy Date Ideas in Vancouver
35. Vancouver Art Gallery
Spend a leisurely afternoon getting inspired by the art at the Vancouver Art Gallery. This contemporary gallery hosts temporary and permanent exhibits by international, Canadian and First Nations artists. If your date loves art, they may love the evening events where they can meet the artists or participate in art discussions.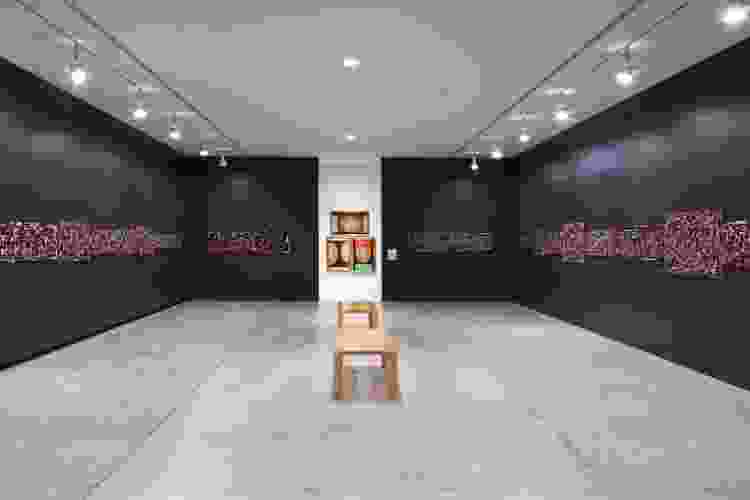 36. Paint Nights
Let your inner creativity come out with a painting date night. No need to be a professional — simply allow your creative intuition to take over. You'll have fun together making up techniques or following the artistic guide. You can even tackle a few different mediums like acrylic on canvas or ceramic painting.
37. Craft Your Own Candles
Want a new way to let out some creative energy? Try crafting your own candles to use around the house. Live Laugh Love Art has walk-in activities that anyone can try on a whim. You can also try making a custom candle at one of their instructed workshops.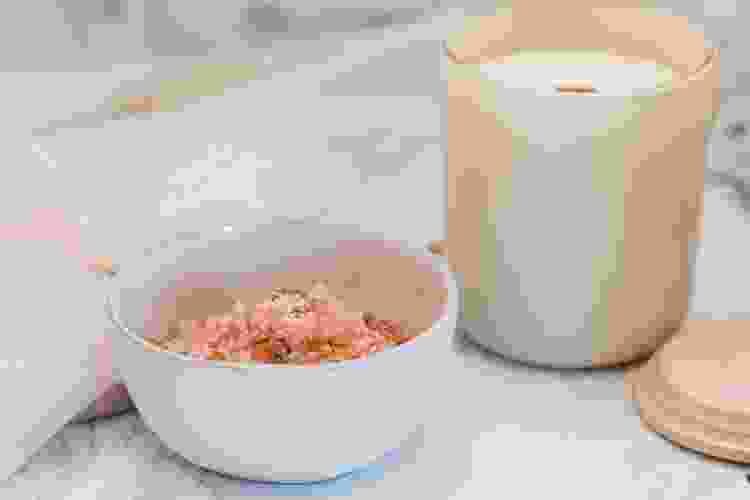 Join 200,000+ Culinary Enthusiasts
Exclusive deals, recipes, cookbooks, and our best tips for home cooks — free and straight to your inbox. PLUS: 500 Rewards Points.
After trying a few activities, fun and romance will begin to bloom with these date ideas in Vancouver. Explore a new place or find a way to get creative; stay in or go out. Vancouver holds something for everyone, so don't hesitate to check out this city for your next romantic adventure.
For even more fun date ideas in Vancouver and beyond, check out other experiences happening on Cozymeal.