20 Famous Italian Wine Regions to Visit in 2023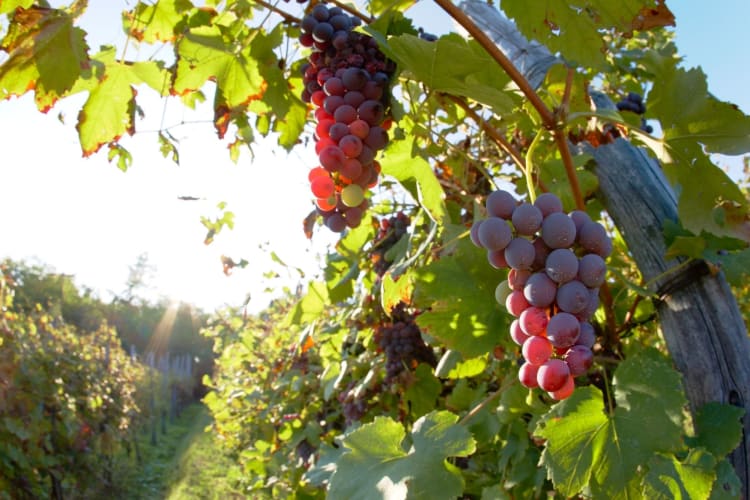 Are you wondering what makes Italian wine regions so unique and attractive to enthusiasts? Do you want to learn more about the complex evolution of winemaking through Italy's rich history?
This expert guide to Italian wines by region will help you plan your ideal wine adventure. Read on to explore the distinctive Italian wine regions, the varietals they produce and why they should have a place on your vino travel itinerary.
Jump to Section
Italian Wine Terms
Before you embark on your adventure through the best Italian wine regions, it's important to have an understanding of the wines of Italy and the terms used to describe them. These are some of the most common terms you might find when discovering the best types of wines that Italy has to offer.
Vino bianco: white wine
Vino rosato: rosé wine
Vino rosso: red wine
DOCG: Denominazione di Origine Controllata e Garantita or Denomination of Controlled and Guaranteed Origin. Indicates the highest quality of wine in the country.
DOC: Denominazione di Origine Controllata or Denomination of Controlled Origin. Provides quality certification with less stringent standards than DOCG.
IGT: Indicazione Geografica Tipica. A quality designation that allows foreign grapes to also be added.
Classico: Indicates a wine varietal grown in the best area of the appellation.
Superiore: A wine with a higher alcohol content than the minimum required in the appellation.
Riserva: Italian reserve wine. Denotes a superior wine, typically with a longer aging process.
A sommelier-led wine tasting, wine tour or virtual wine tasting can teach you all of the wine know-how you need to discuss vino like an expert. This can be an enjoyable way to learn more about winemaking, learn to take wine tasting notes and prepare for visiting Italian wine regions.
Book a Live Virtual Wine Tasting Now

Indulge in all things wine with the best chefs and sommeliers in the industry. Virtual wine tastings bring a taste of the vineyard home.

Book Now
About Italian Wines
Italian wines are versatile and come in everything from sweet and light whites to big and bold reds. They can be sipped alone or paired with a range of foods from hearty meat dishes to fruity desserts. Plus, with the wide variety available, you can find one to meet your budget or specific palate.
The best way to learn about the country's wine is by visiting some of the best Italian wine regions. This can allow you to see where the grapes are grown and put you up close and personal with the winemaking process. Check out all there is to know about these Italian wine regions and which wines from Italy would be best for your personal taste.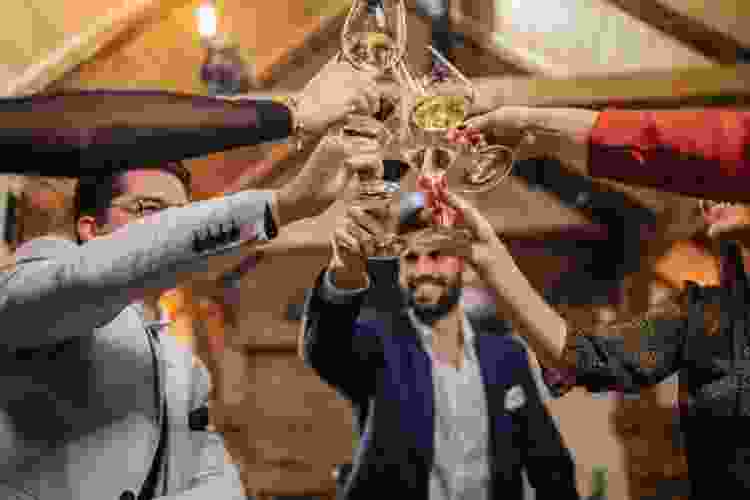 20 Wine Regions of Italy
1. Tuscany
Tuscany is one of the most famous of all the Italian wine regions, home to a rich and notable winemaking history. The region is also full of stunning scenery, making it a favorite destination for wine-loving travelers. Here in the birthplace of the Italian Renaissance, you can visit Florence or the Tower of Pisa and sample some of the very best vino in the world. The area is especially known for its flavor-forward Super Tuscans.
Varietals: sangiovese, Chianti, syrah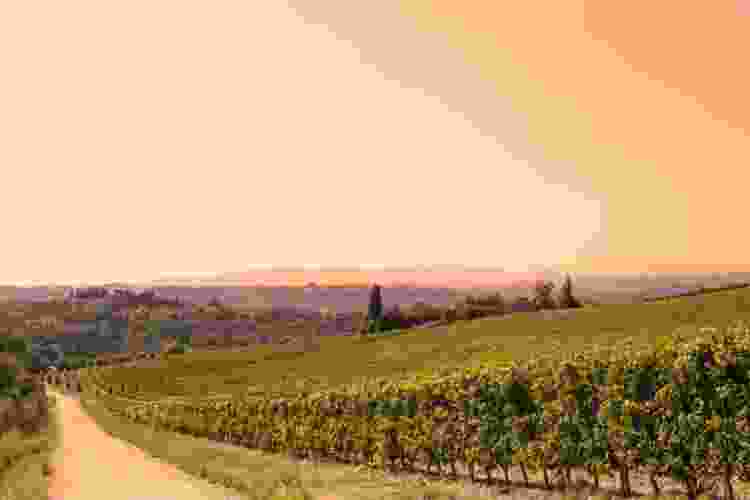 Book a Live Virtual Wine Tasting Now
Indulge in all things wine with the best chefs and sommeliers in the industry. Virtual wine tastings bring a taste of the vineyard home.
2. Abruzzo
Nestled along the coast, Abruzzo is a beautiful Italian wine region with a diverse ecosystem. The area has some incredible organic wineries and mountain views, and locals praise the region for its unspoiled natural areas and expert wine production processes. Wine enthusiasts will appreciate the expertly cultivated native grape varieties like red montepulciano and white trebbiano. Plus, the variable climate and unique mix of mountains and coastlines make this Italian wine region a stunning destination.
Varietals: montepulciano, trebbiano, sangiovese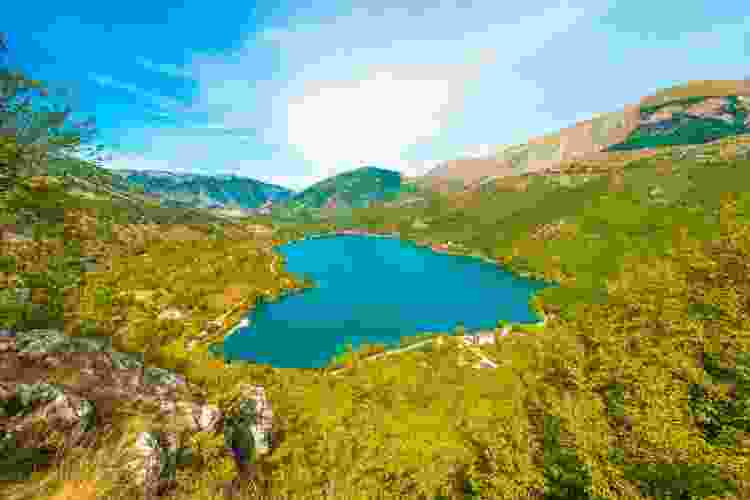 3. Sicily
The island region of Sicily is a must-visit. It has sparkling beaches, gorgeous mountain-top views and rich soil that produces ample crops that allow winemakers to produce a wide variety of vino. This Italian wine region is home to many organic growers thanks to its ideal growing conditions. It's actually home to four district geographical regions, each producing its own distinct wines, providing an adventure for any wine lover.
Varietals: nero d'Avola, chardonnay, Marsala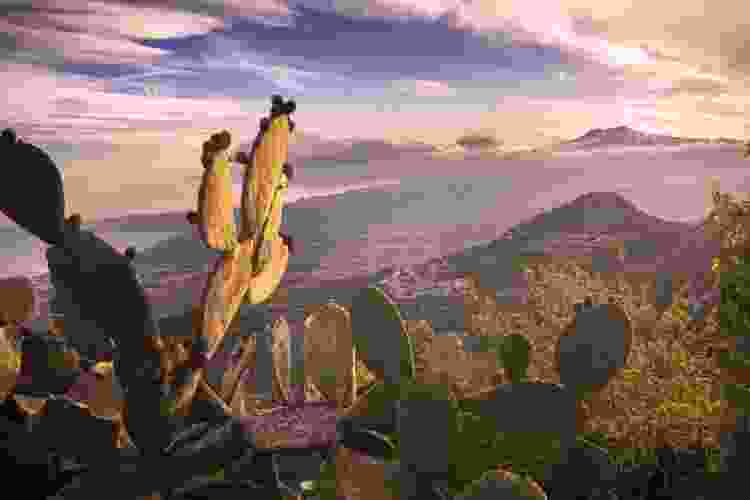 4. Lombardy
The Italian wine region of Lombardy is famous for its nebbiolo grapes grown at high altitudes. The historic region is also well known for producing delicious sparkling vino, especially Franciacorta. Visit here to experience the amazing mountain scenery and sip native wine overlooking breathtaking views. You can also head to the region's capital city of Milan for food, fashion and an immersion in the iconic lifestyle.
Varietals: nebbiolo, barbera, chardonnay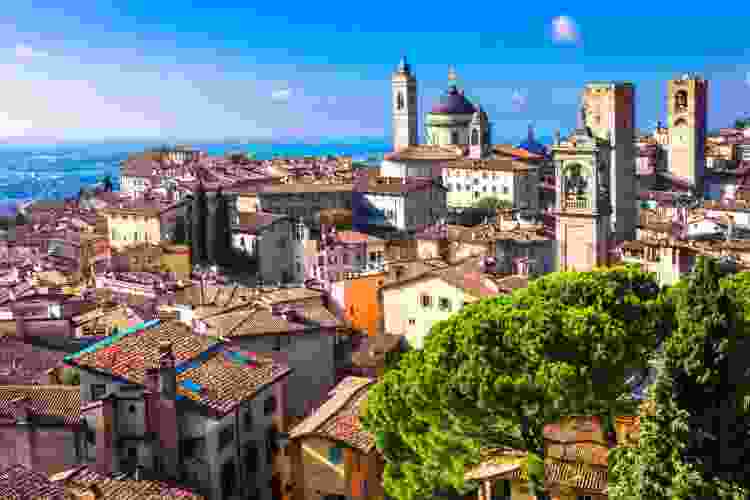 5. Veneto
Veneto is a beautiful region in the Italian Northeast, nestled between the Alps and the Adriatic Sea. It has a diverse range of ecosystems, allowing winemakers to produce a wide variety of wines. The rolling mountains of vineyards are a stunning backdrop to wine tastings in this gorgeous Italian wine region. Its capital city of Venice is famous for its unique canal system and charming gondola rides.
Varietals: pinot grigio, prosecco, cabernet franc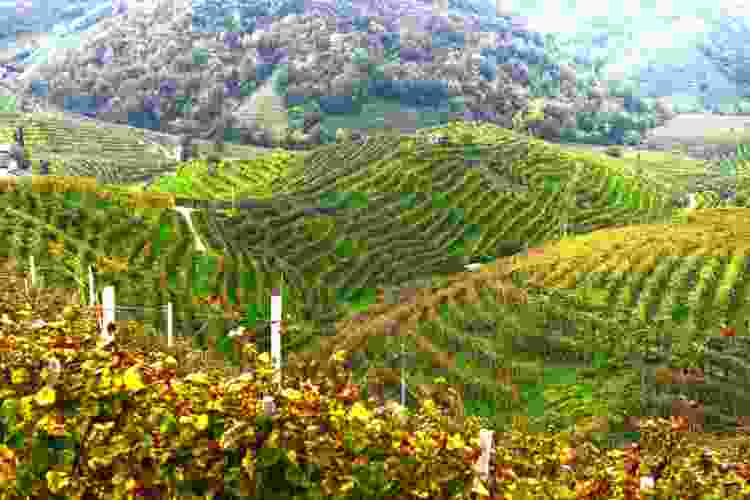 6. Piemonte
Set on Italy's western border with Switzerland, Piemonte is another must-visit for wine lovers. The grapes, as well as the region's visitors, benefit from the cool climate of the Alps and the warmth of the Mediterranean Sea. A visit here allows you to explore the various regions in the area, including Barolo, where the "king of wines" was born. This Italian wine region is also famous for its truffles and even hosts an annual white truffle fair, a great event to truly indulge your taste buds.
Varietals: Barolo, barbera, nebbiolo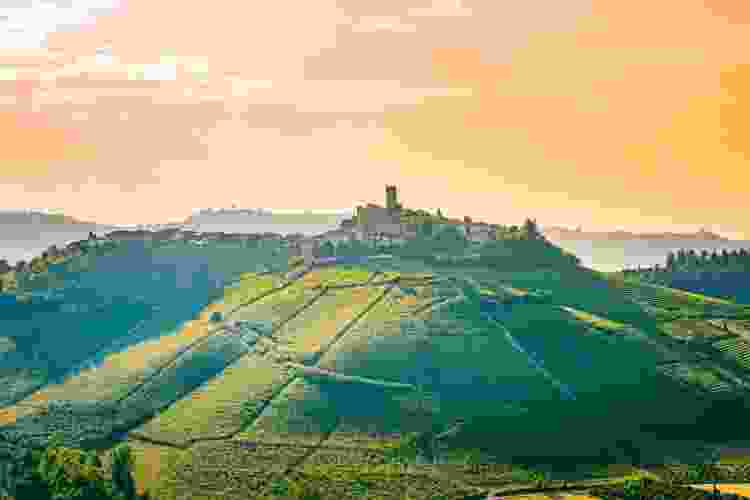 Book a Live Virtual Wine Tasting Now
Indulge in all things wine with the best chefs and sommeliers in the industry. Virtual wine tastings bring a taste of the vineyard home.
7. Campania
One of Southern Italy's most popular wine regions, Campania is a must on your list of travel destinations among Italy's wine regions. The area is famous for its volcanic soil and the distinct wine that it creates. With ocean breezes and long summers, growers here cultivate delicious grapes with bright and fruity flavors. Plus, this Italian wine region is also home to Naples, known for being the modern birthplace of pizza — a perfect dish for pairing with native wines.
Varietals: falerno, caprettone, tintore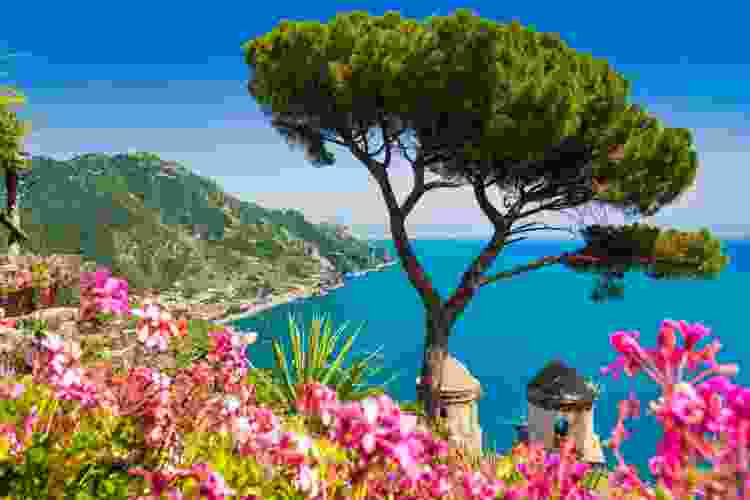 8. Umbria
The quaint Central Italian wine region of Umbria is a smaller neighbor to Tuscany and ideal for those looking for a low-key adventure. Does your palate veer towards complex choices? Here, winemakers produce flavorful wines rich with full body and tannins. This Italian wine region is home to the sagrantino variety, a red grape that produces a highly tannic and fruity wine.
Varietals: trebbiano, grechetto, merlot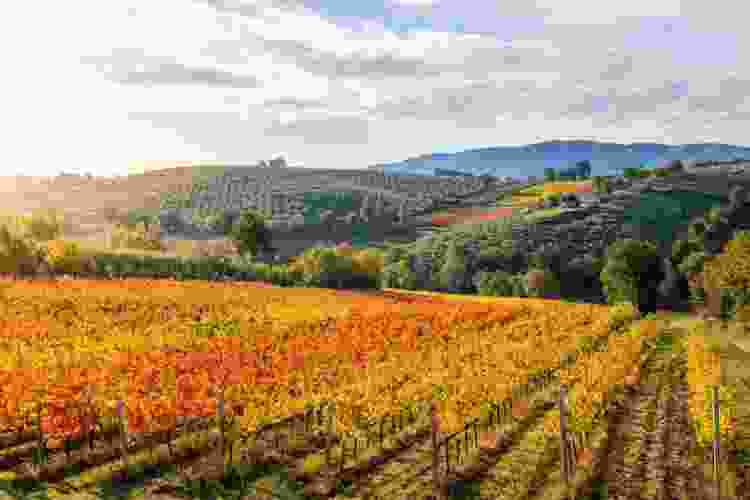 9. Puglia
Puglia is a warm region located in Southern Italy. A wide variety of wines are produced here because of the region's diverse landscapes, from rolling hills to sandy flatlands. The hot climate of this area lends itself to bold varietals full of body and tannins. It also makes this Italian wine region a top producer of olive oil. Here, vintners are praised for producing great value wines that still retain quality and taste.
Varietals: primitivo, negroamaro, chardonnay
10. Trentino-Alto Adige
Trentino-Alto Adige is an Italian wine region that's been heavily influenced by the culture of neighboring Austria. The elevation and mild climate allow growers in the area to produce abundant and high-quality crops. This border region features many wines popular among German and Hungarian wine drinkers as well as Italian favorites, allowing you to explore an interesting mash-up. So, whether you love big, bold reds or light, sweet whites, there's a perfect variety for you in this unique Italian wine region.
Varietals: gewürztraminer, pinot grigio, sauvignon blanc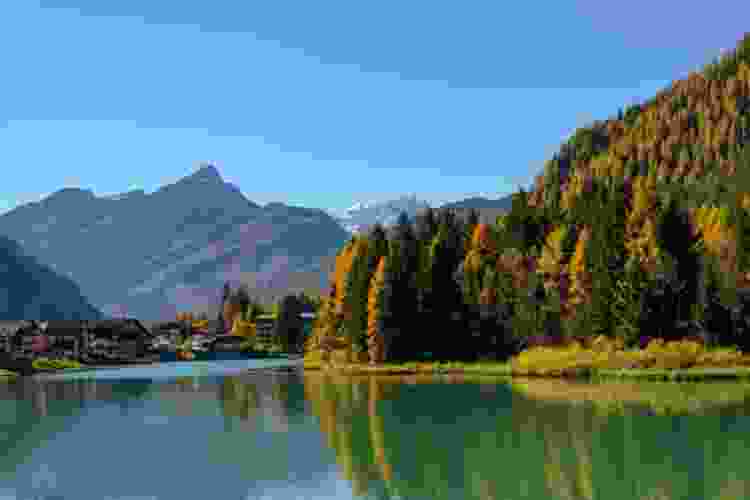 11. Emilia-Romagna
If you love food as much as you love wine, make sure Emilia-Romagna is one Italian wine region you visit. Vogue calls the region's capital, Bologna, "the ultimate Italian foodie destination." Enjoy the area's famous dishes with the red sparkling Lambrusco, the Italian wine varietal that it's famous for. Emilia-Romagna also has diverse landscapes that allow it to produce a high number of both red and white varieties.
Varietals: trebbiano, Lambrusco, barbera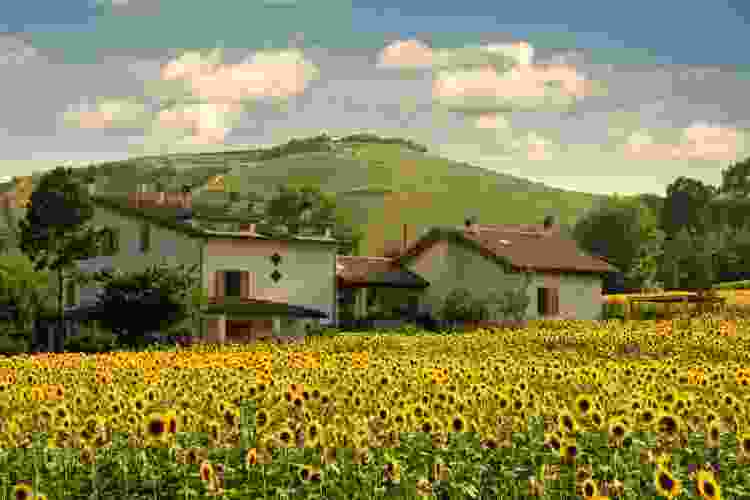 Book a Live Virtual Wine Tasting Now
Indulge in all things wine with the best chefs and sommeliers in the industry. Virtual wine tastings bring a taste of the vineyard home.
12. Lazio
History buffs and vino lovers alike will enjoy the Italian wine region of Lazio. The capital city of Rome is located here, filled with landmarks to enjoy. Ironically, Lazio is one of the Italian wine regions more recently entering the world of winemaking. However, these new winemakers are already producing some of the country's best, easy-to-drink white wines, making it a great region for new enthusiasts to check out.
Varietals: trebbiano, sangiovese, grechetto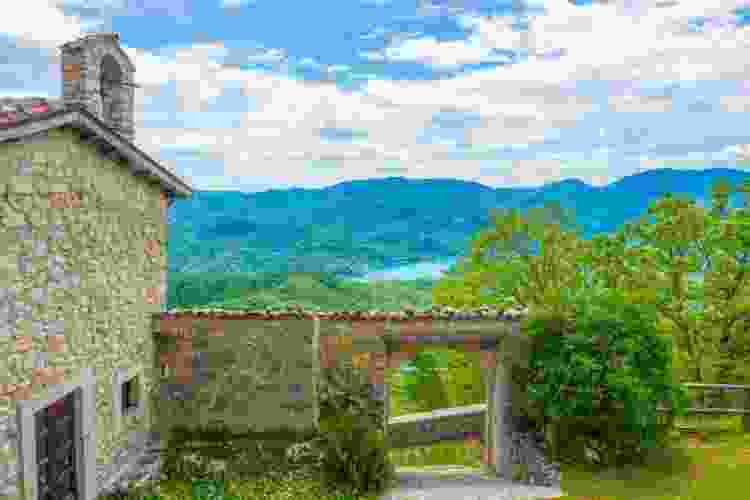 13. Sardinia
If you love both the beach and great wine, Sardinia is the Italian wine region for you. This island region is home to some of the country's most beautiful seasides. In addition to wines from native grapes like vermentino and nuragus, Sardinia also produces wine from French and Spanish grapes to give visitors a wide variety of options to choose from.
Varietals: grenache, monica, carignan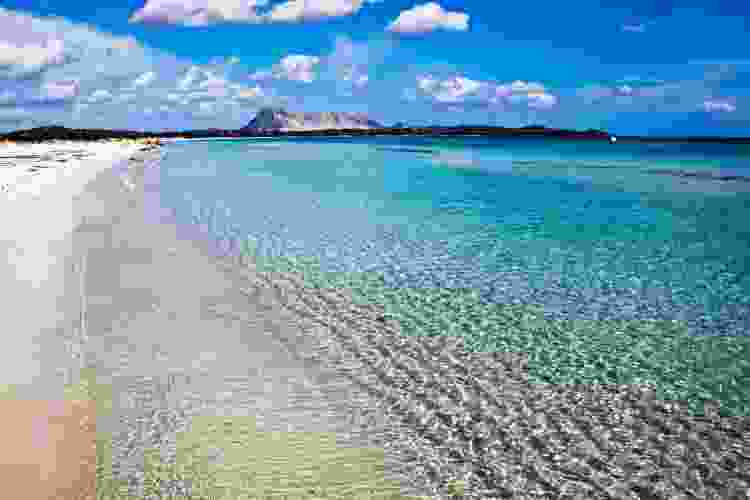 14. Liguria
Liguria is a small Italian wine region that is an ideal destination for white wine lovers. The area is known for its light and bright vermentino varieties. The colorful coastal region is also famous for its delectable Italian recipes like fresh pesto and focaccia, delicious when served with regional wine.
Varietals: rossese, sangiovese, dolcetto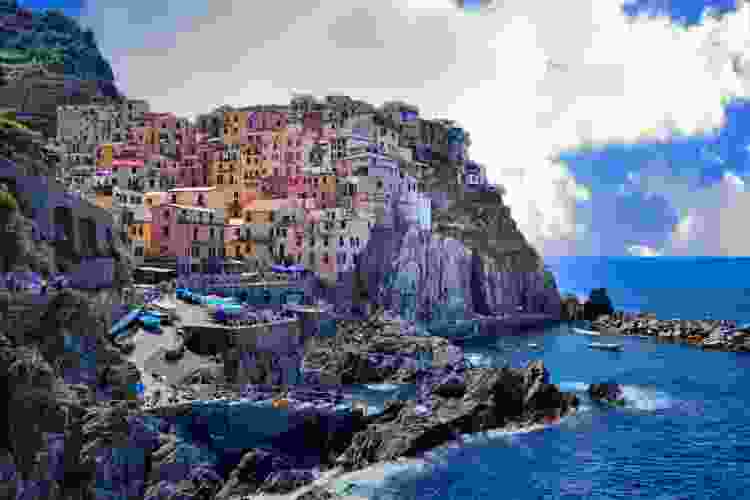 15. Friuli-Venezia Giulia
Another Italian wine region worthy of a million photographs, the mountainous region of Friuli-Venezia Giulia is full of sprawling vineyards set in an ideal climate that allows growers to produce quality crops of both red and white grape varieties. The area is also famous for its orange wines, a cult favorite of many wine enthusiasts. As a border region, it has several cultural influences that make it a unique destination to visit.
Varietals: pinot grigio, sauvignon blanc, merlot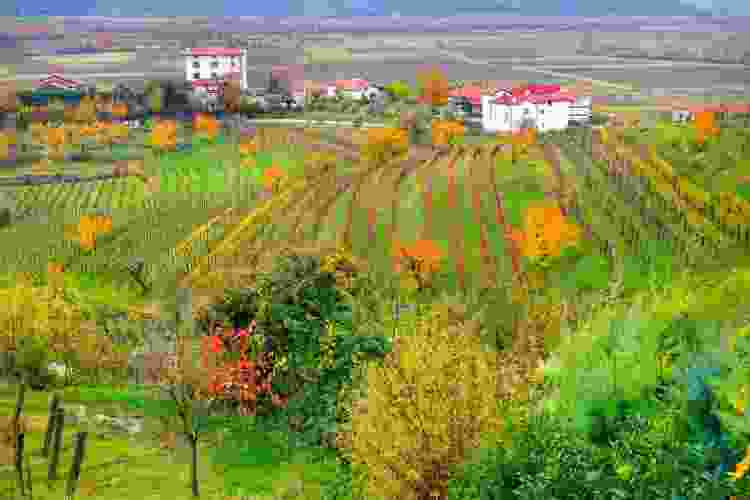 16. Molise
Molise is a Southern Italian wine region with a variety of geographical features. This allows the small region to produce a wide variety of wines with endless flavor profiles. The mountainous destination is a perfect place for wine lovers looking for a secluded getaway.
Varietals: Montepulciano, sangiovese, pinot grigio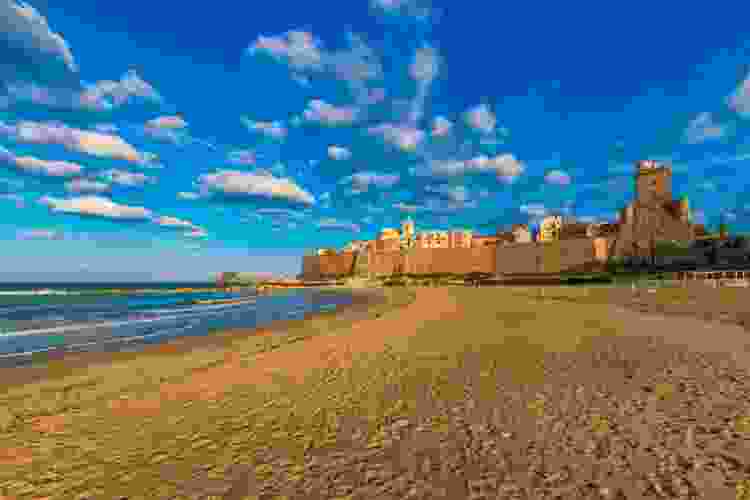 17. Marche
The Italian wine region of Marche has natural borders created by the Apennine Mountains and the Adriatic Sea. Here, the vineyards are bursting with verdicchio grapes and other delicious white varieties. The region also produces high-quality reds like Montepulciano and sangiovese. The region is an interesting one to visit, featuring everything from medieval villages, sandy coastlines and scenic cliffs.
Varietals: verdicchio, sangiovese, pecorino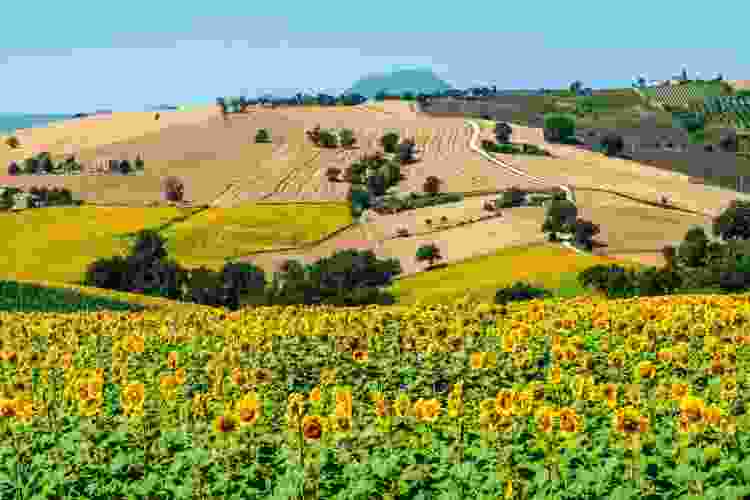 Book a Live Virtual Wine Tasting Now
Indulge in all things wine with the best chefs and sommeliers in the industry. Virtual wine tastings bring a taste of the vineyard home.
18. Basilicata
Basilicata is a very mountainous region that is famous for its aglianico wine. The red variety is perfect for wine lovers that enjoy acidic flavors and powerful tannins. This Italian wine region is steeped in history, with stunning architecture that highlights the mountain terrain. It's a quaint region, perfect for travelers that like a slower pace and welcoming natives.
Varietals: aglianico, primitivo, sangiovese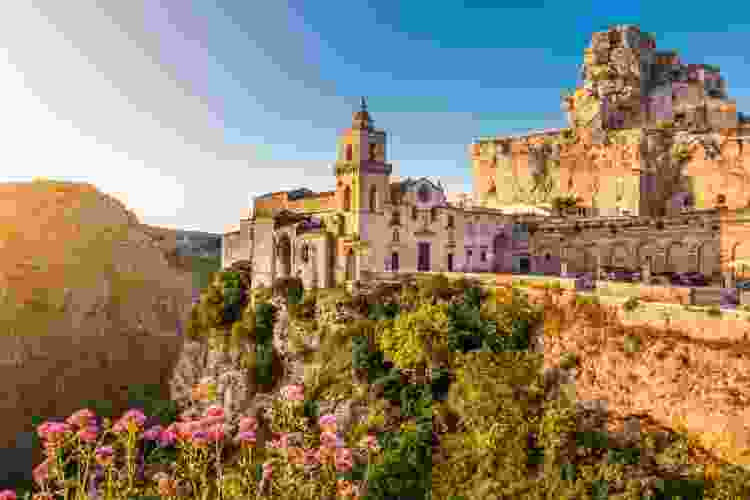 19. Calabria
Calabria is a heavily Greek-influenced Italian wine region in the south of the country. Here, the mountainous terrain helps gaglioppo grapes thrive, creating mild, easy-to-drink red vino. The region is made up of the land comprising the southernmost tip of Italy. This creates sprawling beaches on both coasts, making it a popular destination for both native Italians and international travelers.
Varietals: gaglioppo, Greco nero, cabernet sauvignon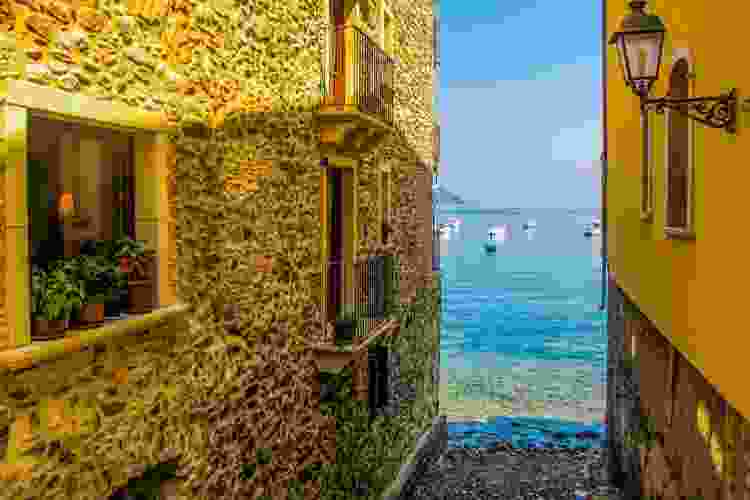 20. Aosta Valley
Aosta Valley is the northernmost region in Italy on the border of France. It also happens to be the smallest and highest in terms of elevation, with a mountainous landscape. It's a haven for ski enthusiasts and hikers alike, with tons of natural areas to explore. This Italian wine region is also famous for its cheese and risotto, perfect to pair with the area's many wines.
Varietals: nebbiolo, pinot noir, petit rouge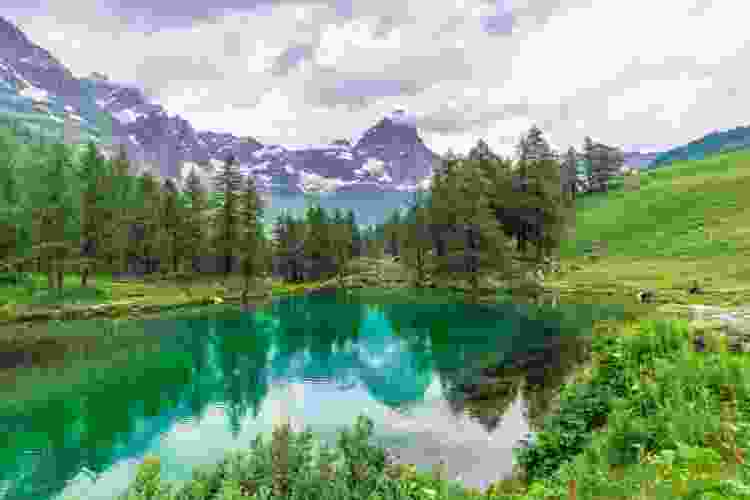 Join 200,000+ Culinary Enthusiasts
Exclusive deals, recipes, cookbooks, and our best tips for home cooks — free and straight to your inbox. PLUS: 500 Rewards Points.
Understanding what makes each Italian wine region great can help you create the best adventure for your palate and preferences. Maybe you're looking for a bustling area with plenty to do, or perhaps you're aching for quiet seclusion in the Italian countryside. An adventure to an Italian wine region can also allow you to enjoy your other hobbies and take in plenty of historical or cultural sights.
You'll be able to sample native nebbiolo and barbera right by the vineyards. You can also meet and learn from some of Italy's expert winemakers and grape growers. No matter what Italian wine region you visit, you're sure to experience some high-quality and unique vino.
For even more ways to learn about wine, check out other experiences happening on Cozymeal.