Complete Guide to Lambrusco Wine for 2023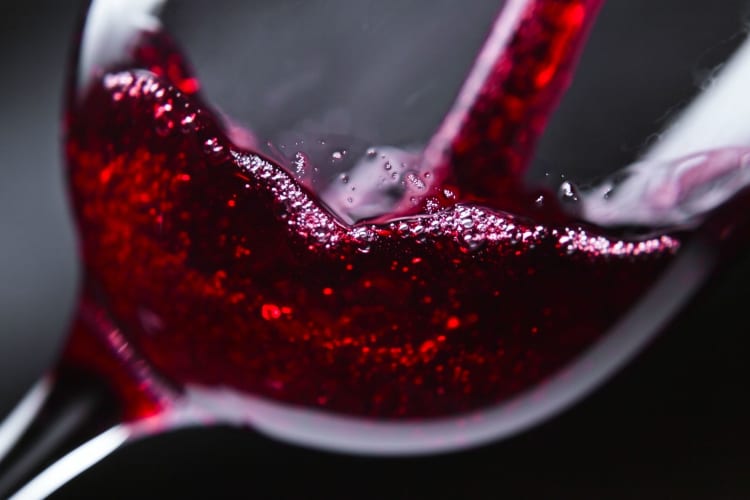 If you have a thirst for the newest beverage trends, then it's time to pop the cork on a bottle of Lambrusco wine. Lambrusco wine has been around longer than you'd think considering you've never heard of it. This slightly sparkling wine made its debut in the U.S. in the 70s but quickly developed a reputation for being a cheap and not-very-tasty imposter compared to your familiar cabernet or pinot noir.
So why should you pay attention to Lambrusco wine now? What's changed? Lambrusco wine can be a great addition to your wine rack, especially in the summertime, because it is light and goes well with your typical small-plate foods. It's also one of the best values in terms of cost.
Jump to Section
Book a Live Virtual Wine Tasting Now
Indulge in all things wine with the best chefs and sommeliers in the industry. Virtual wine tastings bring a taste of the vineyard home.
What Is Lambrusco Wine?
Lambrusco Wine Origin and Best Appellations
Lambrusco wine is a red sparkling wine from an area of Northern Italy known as the Emilia-Romagna region. You might want to remember that name because this is one of the Italian wine regions that is also home to Parmigiano reggiano, prosciutto di Parma and balsamic vinegar of Modena. So how can a wine produced amongst all of these celebrity foods be virtually unknown?
Lambrusco wine is made from Lambrusco grapes, and there are more than 60 varieties in the family. Some of these grapes have been around since Roman times, and the vines are quite prolific compared to other varietals.
Lambrusco grapes tend to be sweet, and Lambrusco wines are typically blends of multiple types, which traditionally resulted in a product that feels more like a dessert wine than a dinner bottle. Lambrusco wines are ideal sweet wines for beginners who aren't ready for a hefty cabernet or spicy Shiraz.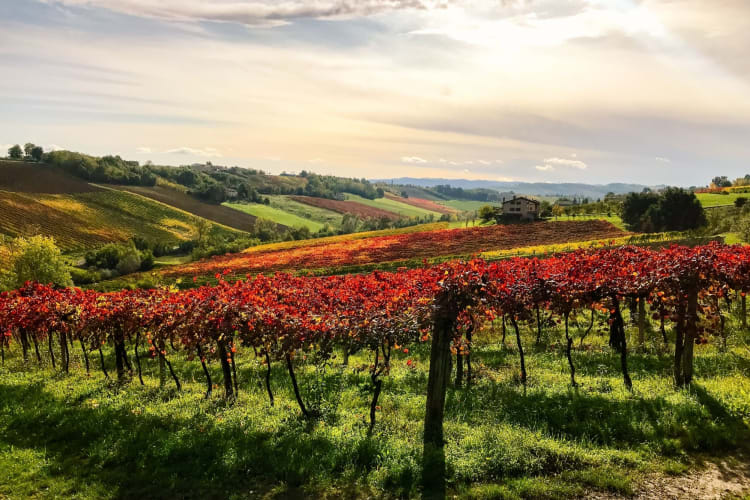 Producers of Lambrusco wine are now applying more traditional methods to their craft and focusing on producing dryer versions with natural carbonation. While some producers still use large batch production techniques to achieve carbonation (similar to how your big batch proseccos are made), there are now more options that tame the trademark sweetness.
When you want to identify a higher-quality bottle of Lambrusco wine that is likely to be more pleasing on the palate, look for wines produced by these appellations:
1. Lambrusco Reggiano DOC
This region produces the largest amount of Lambrusco wine, so you'll find a wide variety of options, from the traditional super-sweet to darker, more concentrated blends.
2. Lambrusco Grasparossa di Castelvetro DOC
Lovers of bold reds that want to start sipping Lambrusco should look for blends from this region. Lambrusco wines produced in this appellation are usually small batch. The hilly landscape of this region produces a bolder, dryer wine, and they are much darker in color than traditional Lambrusco wines.
3. Lambrusco di Sorbara DOC
This region is known for producing the highest-quality Lambrusco wine in Italy. The most common grape blend is the Lambrusco di Sorbara varietal blended with salamino grapes. Lambrusco wines made from this blend tend to be more complex and darker in color with aromas of fruit and flowers.
4. Lambrusco Salamino di Santa Croce DOC
The Santa Croce region makes Lambrusco wines that are almost entirely salamino grapes. Santa Croce Lambrusco wines are lighter in color than other appellations but are still considered semi-dry or dry.
5. Lambrusco Mantovano DOC
This is the only region in Italy that is allowed to produce Lambrusco wines from grapes that are not actually grown in the Emilia-Romagna area. Instead, grapes are grown in neighboring Lombardy, and the wines are either dry or semi-dry.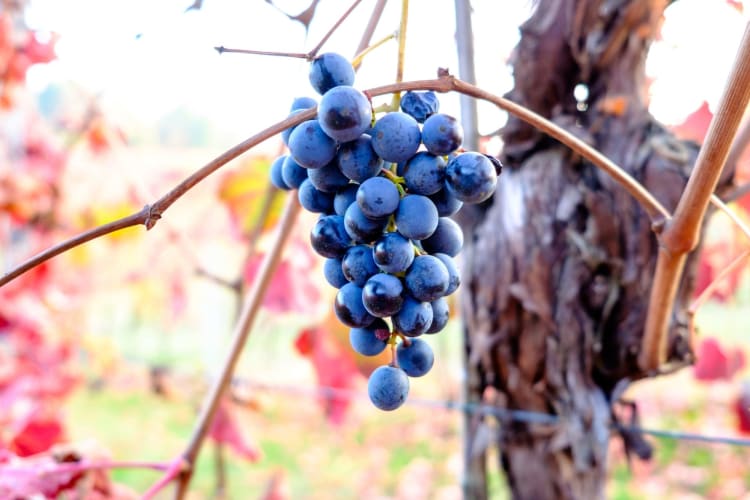 Book a Live Virtual Wine Tasting Now
Indulge in all things wine with the best chefs and sommeliers in the industry. Virtual wine tastings bring a taste of the vineyard home.
How Lambrusco Wine Is Made
As with all sparkling wines, Lambrusco wine is made by fermenting blends of grapes and either manually adding carbonation or utilizing the natural fermentation process to achieve it.
The traditional method for achieving the sparkle of Lambrusco wines is to add the sugar and yeast in large batches instead of waiting on nature to take its course. In more recent years, Lambrusco wine producers are allowing the wines to ferment directly in bottles, which results in a higher-quality product.
You can easily recognize Lambrusco wines that were allowed to ferment naturally by looking at the cork. If the cork is secured with a metal cuff or wire cage (like prosecco or Champagne), you've found a higher-quality product.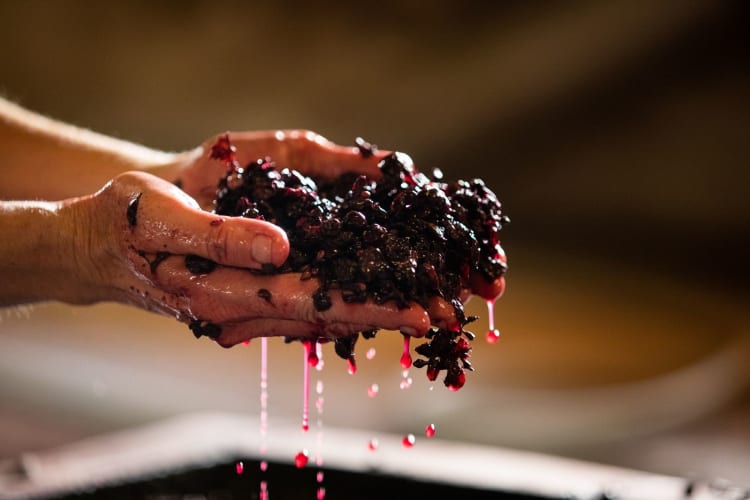 What Does Lambrusco Wine Taste Like?
So, what does Lambrusco wine taste like? When it was originally introduced to the U.S. in the 1970s, it was so sticky-sweet that it got a bad reputation pretty quickly. Products from that era should be avoided like you avoid those wine brands found on the bottom shelf of your gas station market.
Today's Lambrusco wine is a drier and more balanced sparkling red wine. There is a distinct categorization that helps you separate the dolce (sweetest) Lambrusco wines from the semi secco (partially dry) and secco (dry) versions.
All Lambrusco wines are frizzante, which means lightly sparkling, so you should expect some bubbles regardless of the sweetness.
Despite its characteristic sweetness, Lambrusco is surprisingly versatile in food and wine pairings.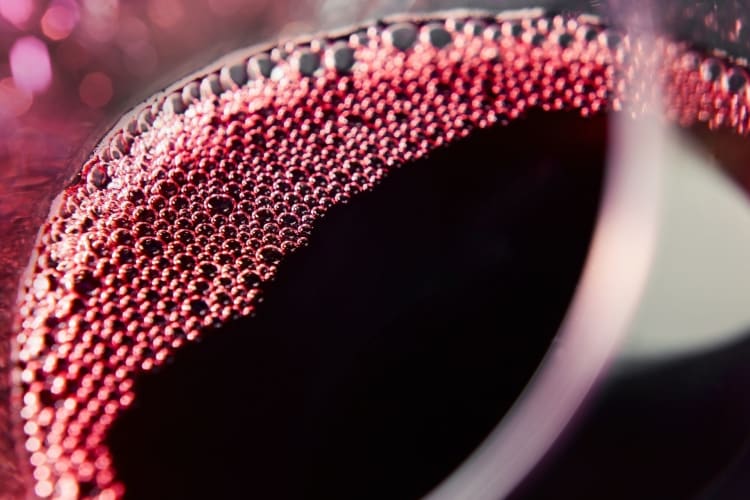 Serving and Pairing Lambrusco Wine
The great news about Lambrusco wines is that they pair well with many different foods, including some that are traditionally hard to match with wine. They also make a great choice in the warmer months because the light fizz is more refreshing than sipping a pinot in August. Unlike cabernets, Lambrusco wine does not need to be aged and should be served ice cold.
Next time you host a party and serve a cheese and charcuterie board, make Lambrusco wine one of your beverage options. Serve it alongside your backyard barbecue brisket or ribs.
Lambrusco also goes well with Thai and Indian food, which can be difficult to pair. And while this is a stretch for some, aficionados claim that you can even pair Lambrusco with pizza.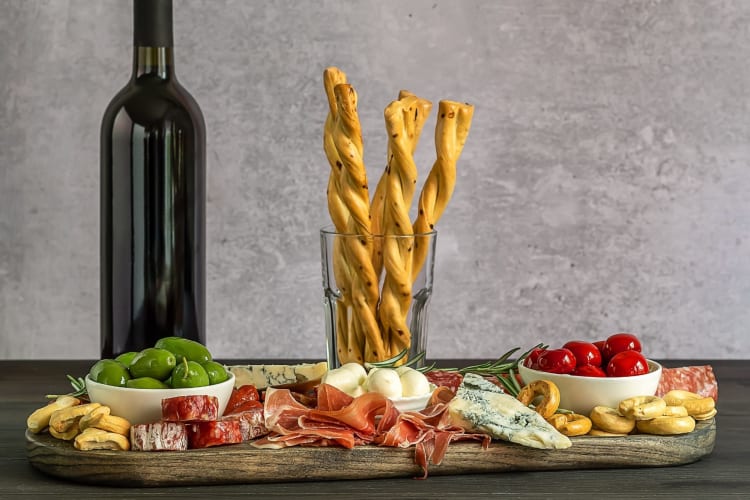 Book a Live Virtual Wine Tasting Now
Indulge in all things wine with the best chefs and sommeliers in the industry. Virtual wine tastings bring a taste of the vineyard home.
6 Great Lambrusco Wines
1. Cleto Chiarli Lambrusco di Sorbara Vecchia Modena
Cleto Chiarli is an easy Lambrusco wine to source in the United States. This product is a blend of grapes from across the DOC. Look for Lambrusco di Sorbara Vecchia Modena, which is consistent and easy to pair with food.
2. Medici Ermete Concerto
This vineyard is best known for their Concerto, which is made from single-vineyard grapes. Medici Ermete is also producing organic Lambrusco wines that are highly complex but still sell for under $30 a bottle.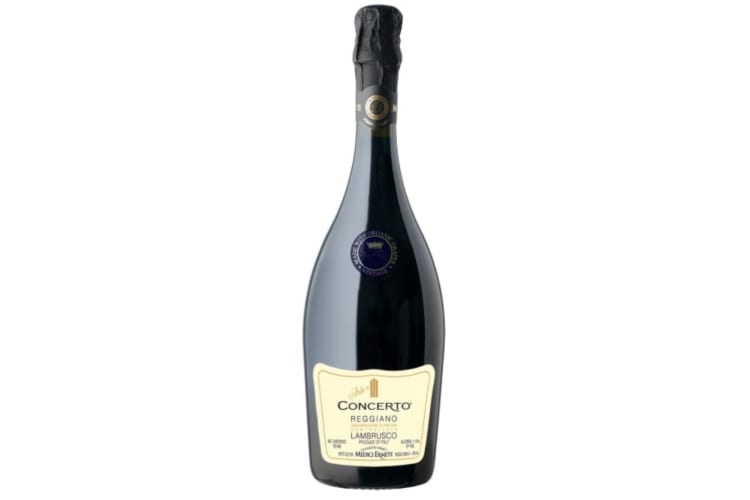 3. Terrevive
Fans of sustainable farming will want to seek out Lambrusco wines produced by Terrevive. The owner of this brand is committed to biodynamic farming not only for his grapes but also the grains and vegetables that are also grown on the estate. Bottles to look for include "No Autoclave" Rosato Frizzante, the PerFranco Rosato Frizzante or the extraordinarily rare "Bzzz…," which was produced in beehives.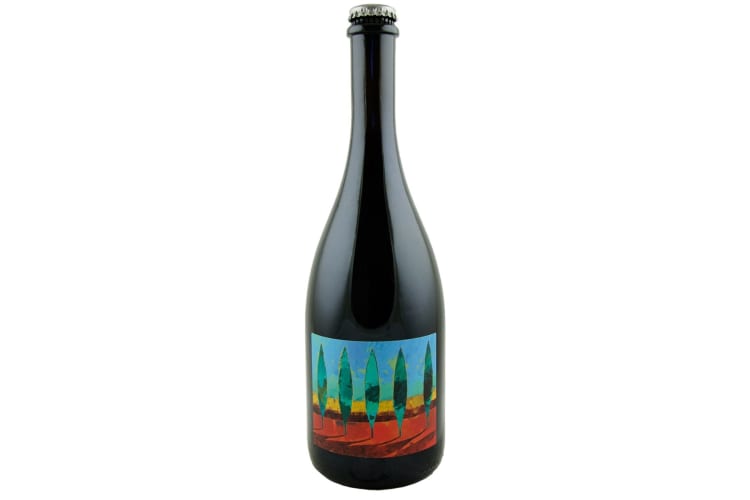 4. Venturini Baldini
Lambrusco wines produced by Venturini Baldini are harder to find in the U.S. but are slowly making their way onto shelves. This is one of the oldest producers of Lambrusco wines, with the art having been in the family since the 1600s.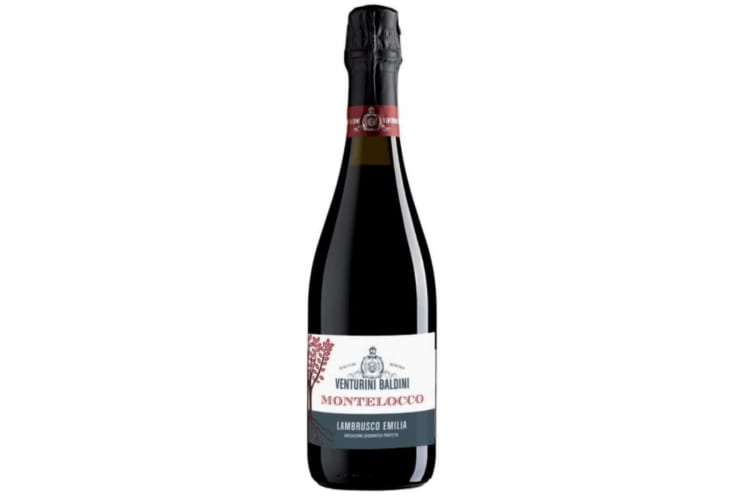 5. Denny Bini Podere Cipolla Lambrusco dell'Emilia
Denny Bini Podere Cipolla Lambrusco dell'Emilia is a fizzy, organic blend that is easy to find in stores. Just visit the Italy aisle and look for the bottle with the old-fashioned soda cap.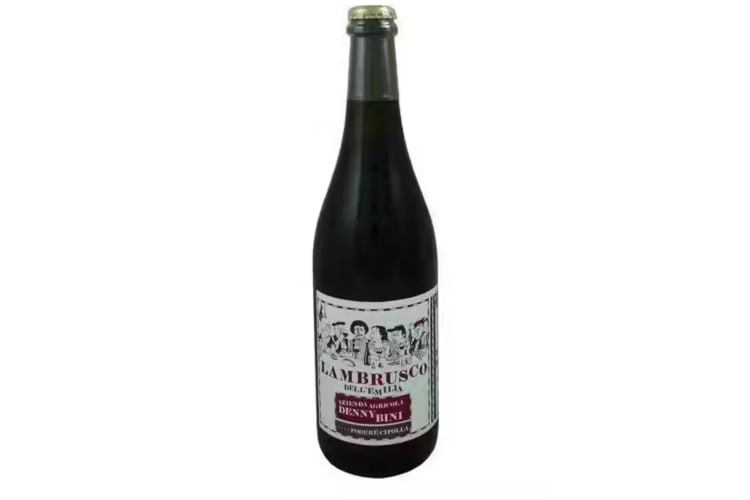 6. Lini 910 Labrusca Lambrusco Rosé
It's no surprise that a wine made from red grapes would also be used to produce a rosé. Lini 910 Labrusca Lambrusco Rosé is perfectly pink but very dry, making for a rich, delicious sip.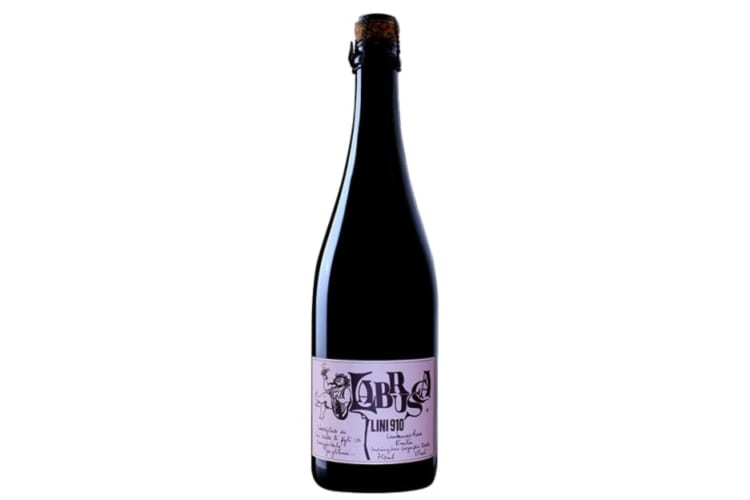 Expand Your Palate With a Virtual Wine Tasting
The best way to learn what Lambrusco wine is all about is by sampling it yourself. Whether you're a vino aficionado or a complete newbie to the wine scene, a live, interactive virtual wine tasting is the perfect way to expand your wine knowledge without ever leaving home. Led by a world-class sommelier or chef, you'll sample wines you'll love — be that red, white, dry or sweet — and enjoy food pairings that complement each glass.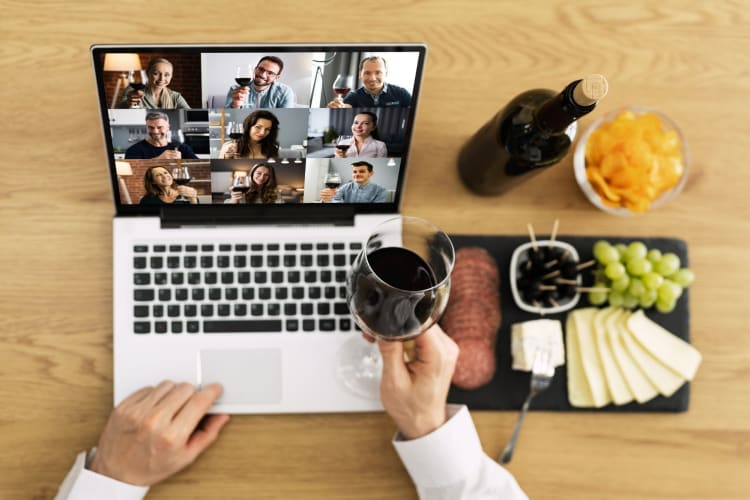 Join 200,000+ Culinary Enthusiasts
Exclusive deals, recipes, cookbooks, and our best tips for home cooks — free and straight to your inbox. PLUS: 500 Rewards Points.
While the beloved pinot noir will always have a place at the table, it's fun to experiment with new red wine options from time to time. Don't let the sparkle factor of Lambrusco wines turn you off. Lambrusco is a far cry from the grocery store box brands that fall flat, and they just might replace your favorite rosé.
For even more ways to explore your favorite foods and beverages, check out other experiences happening on Cozymeal.