The Top 13 Wicker Park Restaurants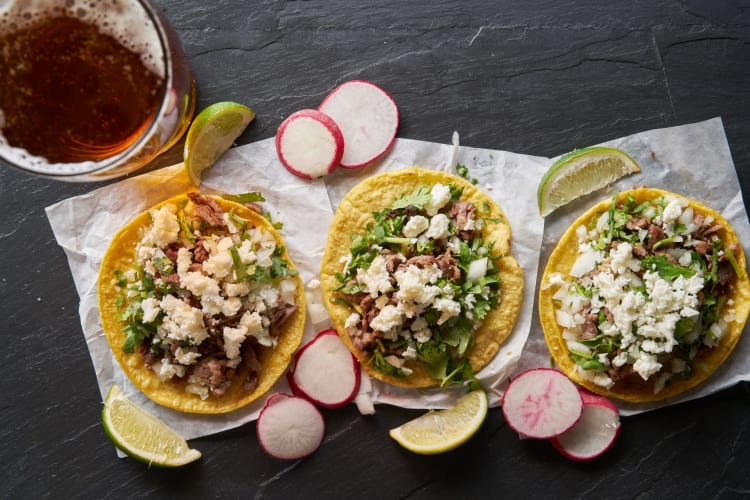 On the hunt for the best Wicker Park restaurants? This hip, eclectic neighborhood in Chicago is a must-visit when you're in the Windy City. Packed with unique restaurants that will satisfy any dinner (or brunch, or lunch) craving, you're sure to satisfy your appetite here.
But with so many options, where to begin? To help narrow down your search for the perfect dining spot, we've carefully selected the top 13 Wicker Park, Chicago restaurants for you to explore. Which one will you try first?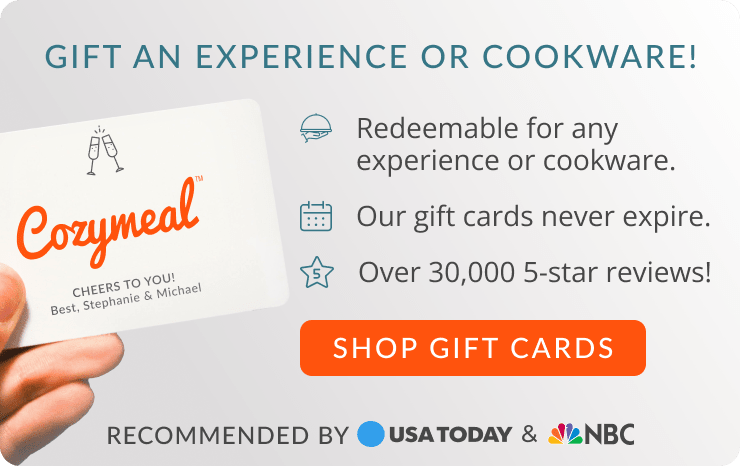 Exploring the Best Restaurants in Wicker Park
Oftentimes, the best way to explore a neighborhood's food scene is with a little help from the locals. For a true deep dive into the Windy City's best bites, food tours in Chicago are a great way to sample cuisine from local restaurants, hidden gems and happening hotspots — all with insight from an expert guide. If you take a Wicker Park food tour, you'll visit the best Wicker Park restaurants in town; plus, you'll get to learn all about iconic Chicago foods and the neighborhood's quirks.
Whether you're looking for eclectic eateries, warm and cozy restaurants or the best Chicago pizza tours, there's bound to be an option to suit your craving. A food tour experience is like touring the neighborhood with a friend who always knows the best spots to eat and hang out!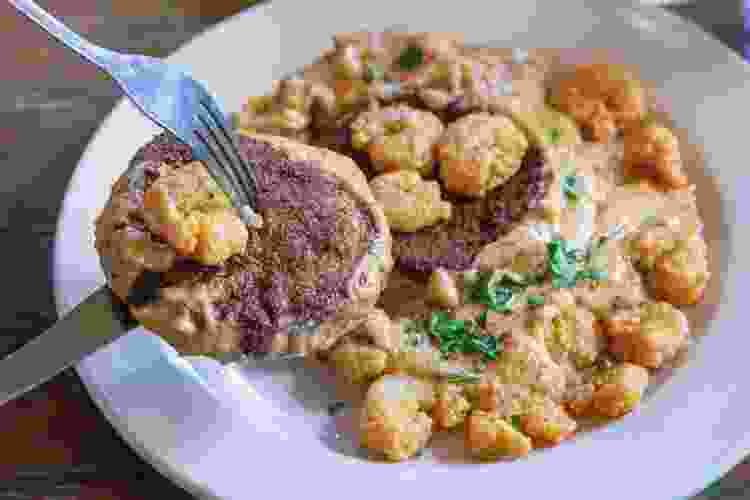 Book a Chicago Food Tour Now

Explore Chicago's best bites, esteemed eateries and hidden gems with a top-rated local guide.

Book Now
The Top 13 Wicker Park Restaurants
From tacos to sushi, Middle Eastern fare to brunch classics, this list of the 13 top Wicker Park restaurants contains both crowd-pleasing and niche spots to satisfy every hunger craving.
1. Big Star
Come for the juicy al pastor tacos, stay for the lively patio with a cold drink (or two) gracing your table. This outdoor taquería with a dual focus of bourbon and tacos offers a gamut of Mexican street-food style tacos and carefully selected bourbon. Between the food and the sought-after patio, Big Star is one of the best places to eat in Wicker Park.
Big Star | 1531 N. Damen Ave., Chicago, IL 60622 | $
2. Schwa
This elusive Michelin-starred restaurant is the pinnacle of fine dining and one of the best restaurants in Wicker Park. If you can get a reservation, Chef Michael Carlson and his team will treat you to an ever-changing nine-course menu. Schwa is BYOB, so don't forget a bottle for yourself (and the kitchen, too).
Schwa | 1466 N. Ashland Ave., Chicago, IL 60622 | $$$$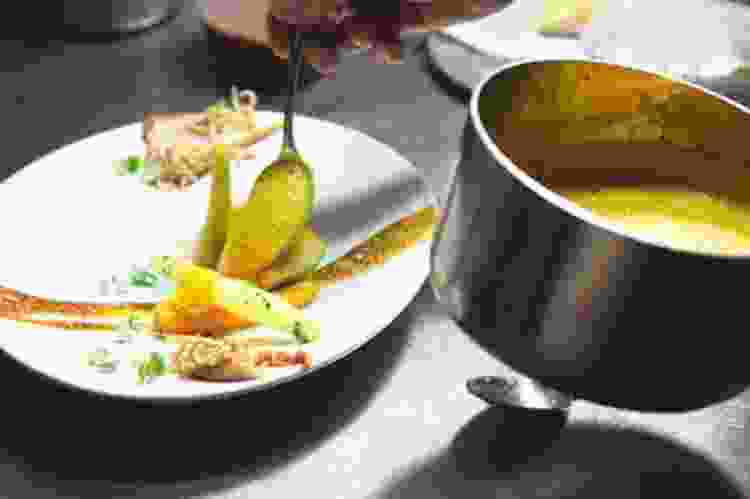 3. Irazu
This BYOB Wicker Park restaurant serves up authentic Costa Rican food like patacones (fried plantains), plates of beans, rice, egg and cabbage salad, and even a famed oatmeal milkshake. Take a seat on Irazu's patio in front of a warm plate of hearty, savory Costa Rican fare and enjoy the Pura Vida experience, right on Milwaukee Ave.
Irazu | 1865 N. Milwaukee Ave., Chicago, IL 60647 | $$$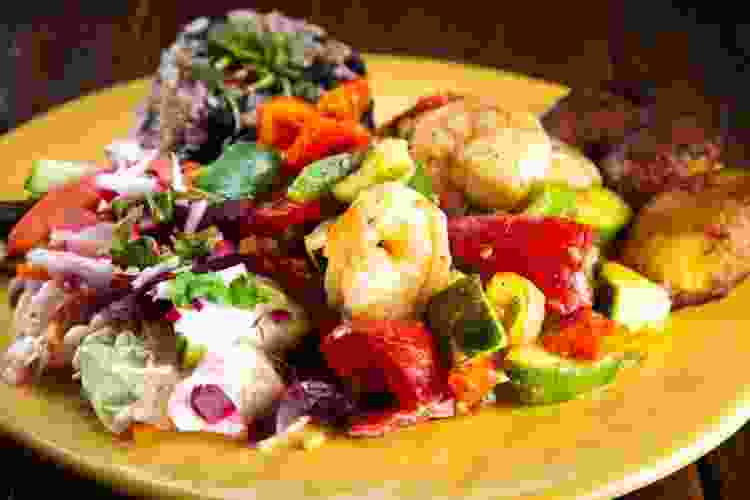 Top-Rated Cooking Classes in Chicago
Master the art of gourmet cuisine with the help of Chicago's best chefs.
4. Oiistar
Oiistar is a sleek restaurant in Wicker Park that serves some of the best ramen in Chicago, and they keep it simple with a flavorful menu starring thoughtfully crafted ramen bowls. But venturing away from ramen also yields delight, particularly if you venture towards the garlicky fried chicken or a refreshing cucumber mojito.
Oiistar | 1385 N. Milwaukee Ave., Chicago, IL 60622 | $$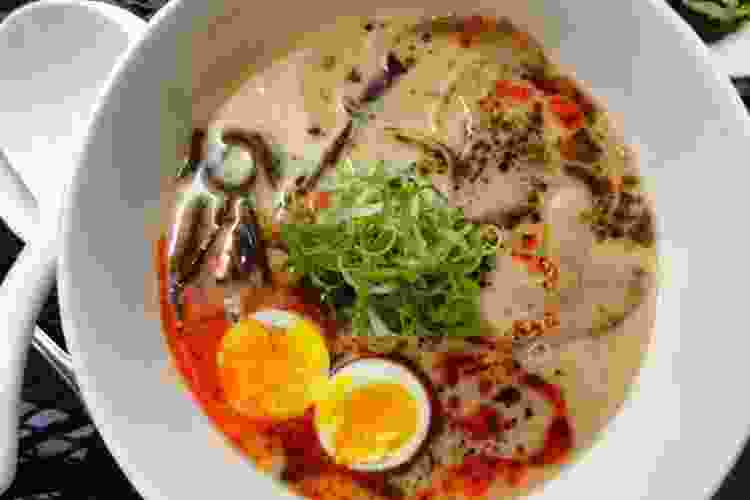 5. Sultan's Market
Sultan's Market stands out among Wicker Park restaurants as a full-scale eatery that was once a small mom-and-pop Middle Eastern grocery store with a lunch counter. Don't miss the falafel sandwich, which locals say they could eat every day. Authentic and budget-friendly, this is a go-to lunch spot for Wicker Park residents.
Sultan's Market | 2057 W. North Ave., Chicago, IL 60647 | $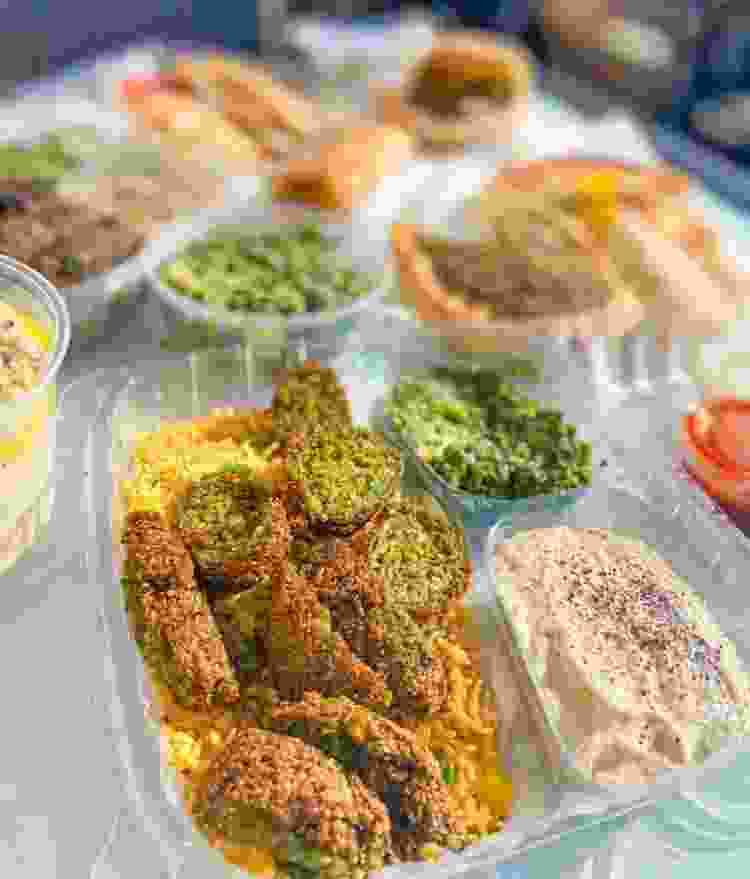 6. Antique Taco
A casual taco joint with a cozy patio, Antique Taco is the place to go for Mexican-inspired tacos in a friendly, laid-back setting. Whether you're picking up a quick lunch or down for a casual dinner, Antique Taco will satisfy your taco craving. Fan note: Don't skip out on the chili cheese curds — they're a local favorite.
Antique Taco | 1360 N. Milwaukee Ave., Chicago, IL 60622 | $$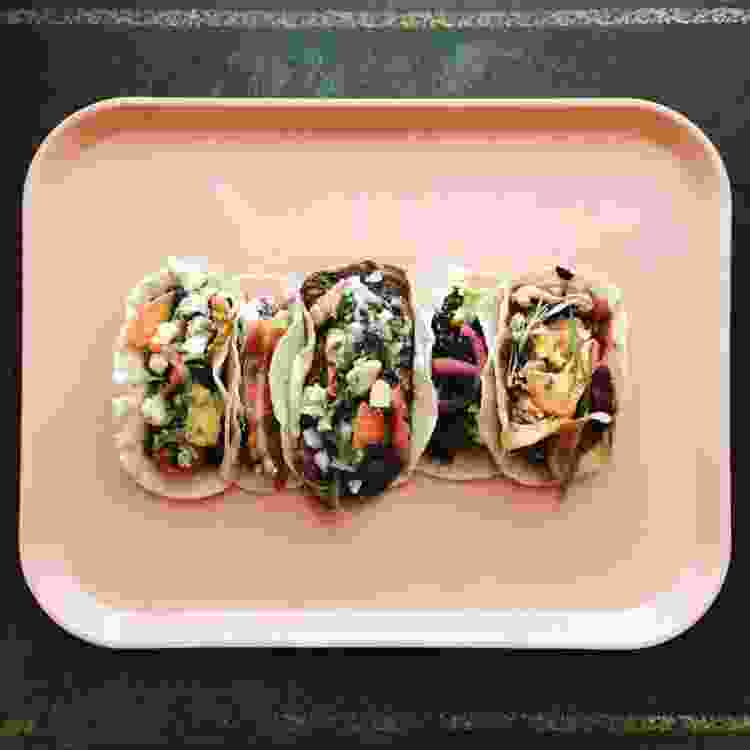 7. Bongo Room
For more than 20 years, the Bongo Room has served breakfast and brunch with unique flair, making it an icon among Wicker Park restaurants. The Bongo Room has decadent dishes for all tastes; the chocolate tower French toast (bittersweet chocolate chunk bread stuffed with maple, banana and chocolate) will please any sweet tooth, while the deconstructed lobster roll Benedict will fill anyone's savory breakfast void.
Bongo Room | 1470 N. Milwaukee, Chicago, IL 60622 | $$$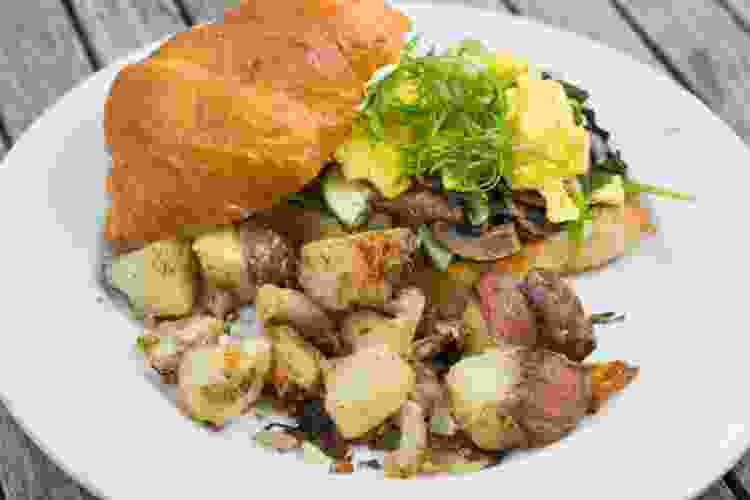 8. Mirai Sushi
A sushi staple in the Wicker Park food scene, Mirai Sushi offers sushi classics alongside some unique dishes like the spicy mono roll, made with spicy octopus. On warmer days, dining on the Mirai patio can't be beat. You get some of the best sushi in Chicago among a gorgeous ambience.
Mirai Sushi | 2020 W. Division St., Chicago, IL 60622 | $$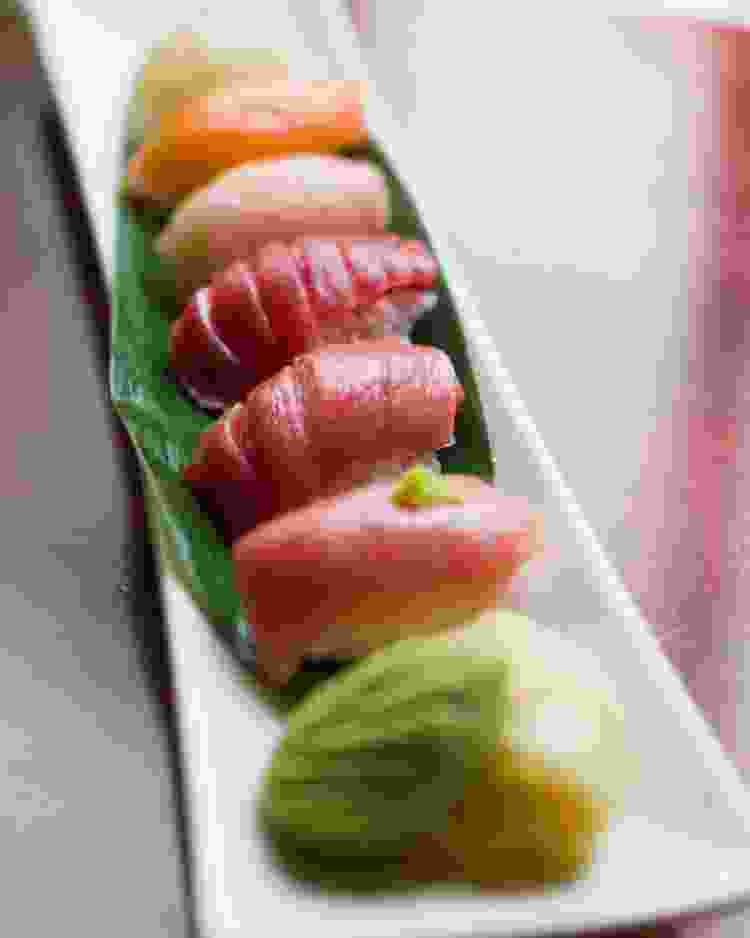 9. Handlebar
Handlebar is a vegetarian restaurant in Wicker Park with a lively outdoor patio and a varied menu of American classics, vegetarian style. Treat yourself to a vegan chimichanga for breakfast (served until 3:00 p.m.) or a soy-based sloppy joe for dinner. And don't forget a craft beer on the side as you enjoy this Wicker Park restaurant.
Handlebar | 2311 W. North Ave., Chicago, IL 60647 | $$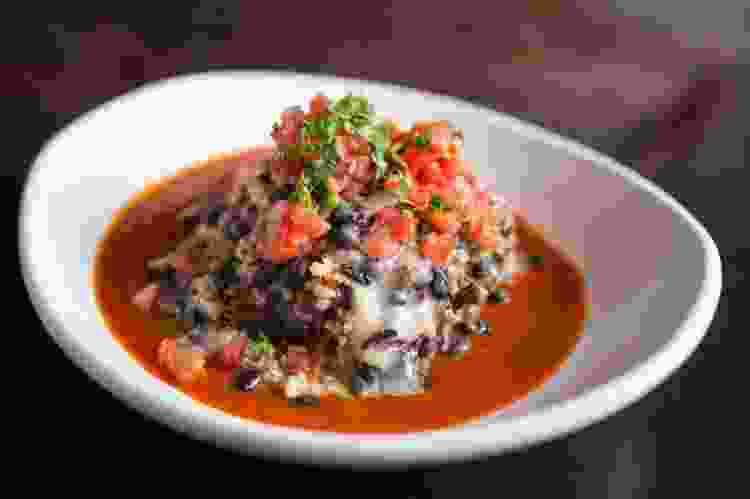 Book a Chicago Private Chef Now
Indulge in the finest fare Chicago has to offer. Book a five-star private chef experience starting at $59/person.
10. En Hakkore
Korean and Indian cuisine merge in this little Korean-fusion spot. Run by a husband-and-wife duo, En Hakkore's specialty is huge bowls of bibimbap stuffed with fresh vegetables and kimchi. But don't miss out on the bulgogi tacos with a twist: Indian-style parathas replace a more traditional tortilla. This Wicker Park restaurant is worth a visit for one of those bulgogi tacos alone.
En Hakkore | 1840 N. Damen Ave., Chicago, IL 60647 | $$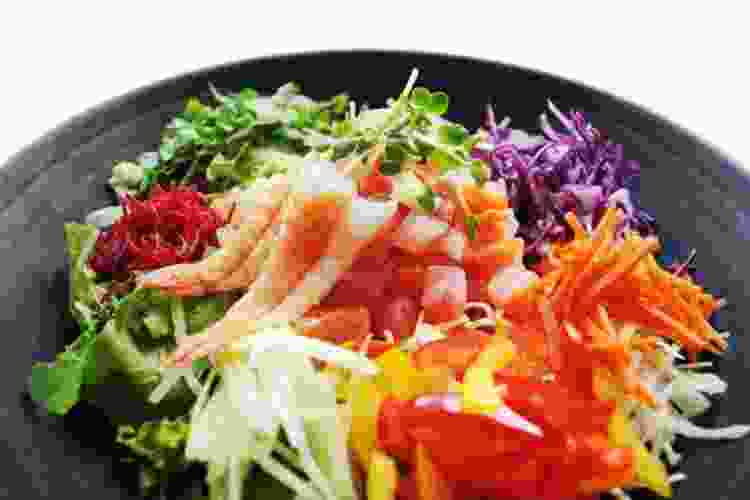 11. Piece Brewery and Pizza
Piece takes itself out of the Chicago pizza debate by specializing in New Haven-style pizza: Thin crust, generous red sauce and topped with Parmesan (no mozzarella). Paired with a house-brewed beer and the fun, lighthearted ambiance of the dining room, Piece is a Wicker Park restaurant where you can settle in, relax and enjoy a night out with friends.
Piece Brewery and Pizza | 1927 W. North Ave., Chicago, IL 60622 | $$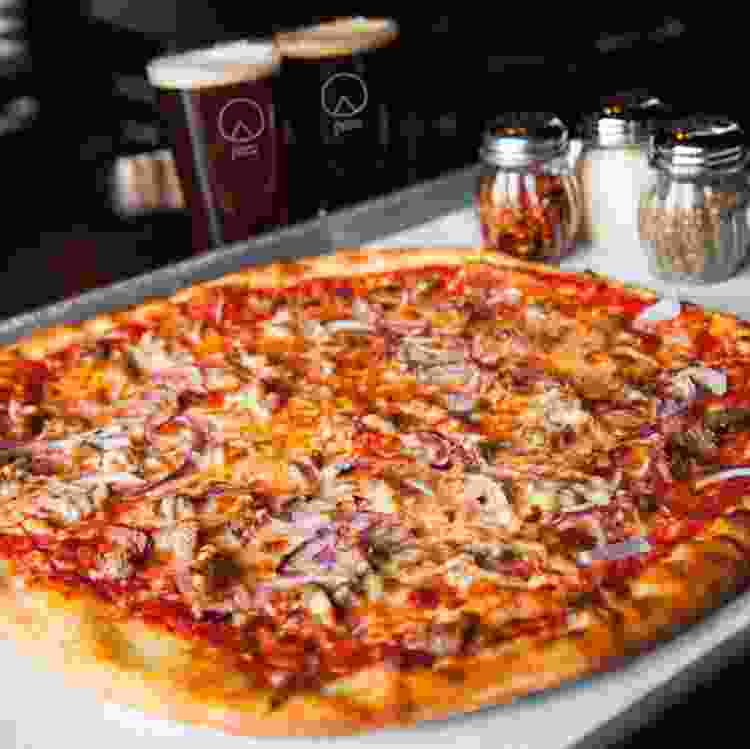 12. Small Cheval
"Small Cheval" sound familiar? Small Cheval is an off-shoot of Au Cheval, one of the best restaurants in Chicago, and based on Au Cheval's most famous menu item — the cheeseburger. This stripped-down Wicker Park restaurant serves a simple menu of burgers, fries and drinks with lively indoor and patio dining options.
Small Cheval | 1732 N. Milwaukee Ave., Chicago, IL 60647 | $$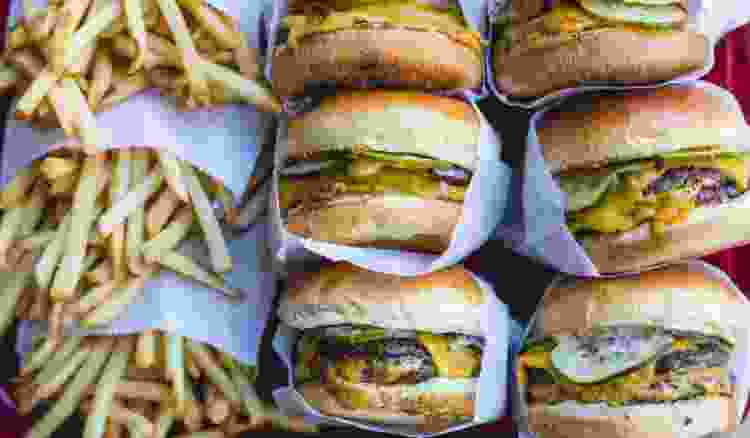 13. Taxim
Looking for Greek food in Wicker Park? Taxim is the answer. While you'll find more traditional Greek fare in Chicago's Greek town, Taxim serves up traditional Greek flavors in non-traditional dishes, like fresh grilled shrimp wrapped in grape leaves with grilled hot peppers. Taxim's menu is oriented around small dishes meant for sharing, so this is a great option for family meals.
Taxim | 1558 N. Milwaukee Ave., Chicago, IL 60622 | $$$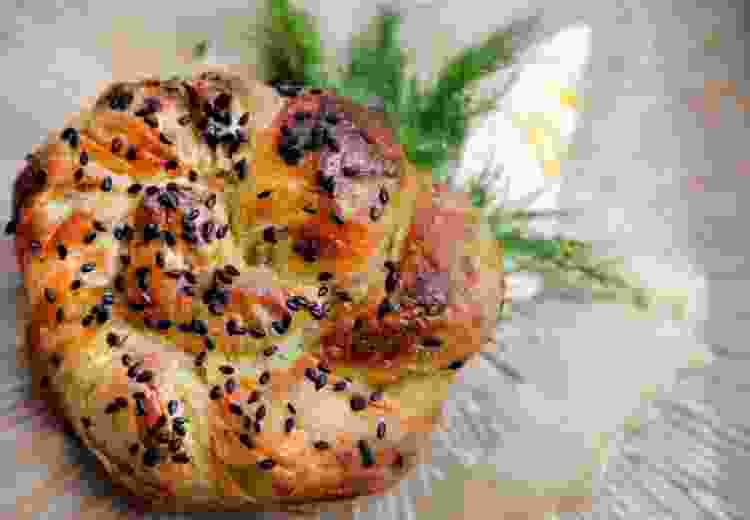 Join 200,000+ Culinary Enthusiasts
Exclusive deals, recipes, cookbooks, and our best tips for home cooks — free and straight to your inbox. PLUS: 500 Rewards Points.
Wicker Park Food at Its Finest
It's tough to narrow down the dozens of fantastic Wicker Park restaurants to a mere 13. But with a range of restaurants spanning everything from tacos to ramen and pizza to Korean fusion, one of these 13 best restaurants in Wicker Park will hit the spot.
For even more insight into the best Wicker Park restaurants and beyond, check out other experiences happening on Cozymeal.