27 Perfect Date Ideas in Portland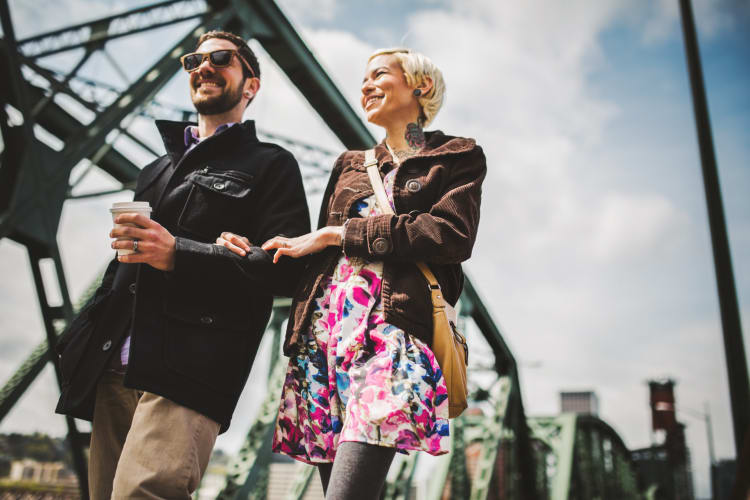 There are plenty of unique date ideas in Portland if you know where to look. To help you switch up your normal date night routine, we've put together this list of date ideas in Portland that go beyond just dinner or drinks and explore this beautiful city in new and creative ways.
Whether you're searching for outdoorsy date ideas in Portland or prefer a few relaxing activities instead, there are plenty of ways to woo a date in Portland.
Jump to Section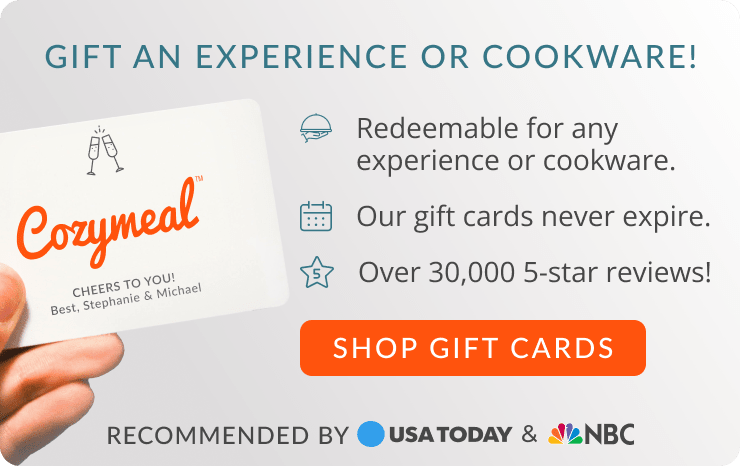 Foodie Date Ideas in Portland
1. Take a Cooking Class
Whether the kitchen feels like home or you're more of a microwave chef, hunting down cooking classes near you can lead to a memorable date night in Portland. There are many cooking classes in Portland to take, and each class offers the same opportunity to have fun in the kitchen while learning culinary secrets from a world-class chef. If you're feeling more like a cozy night in, live online cooking classes are also a great option.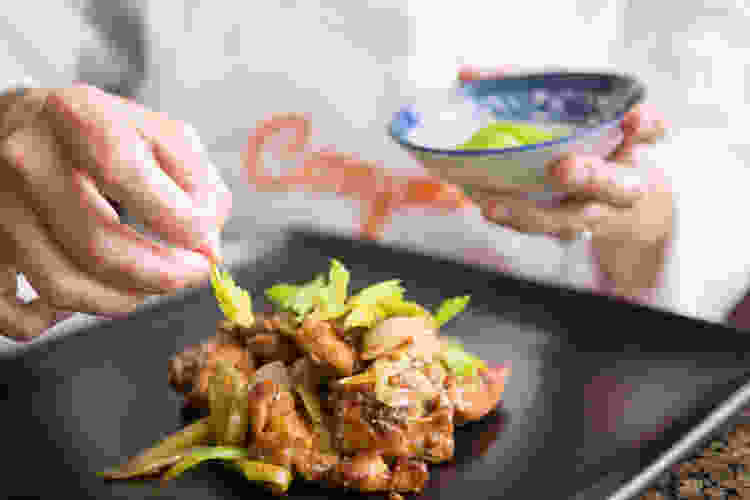 2. Find a Private Chef Near You
Every foodie deserves a private chef experience at some point — why not make it happen on date night? The city's vibrant food scene makes private chefs in Portland some of the best in the nation. Your personal chef will handle all of the grocery shopping, cooking, serving and even clean-up so all you have to do is enjoy. You can trust that booking a private chef near you will yield a delicious date night.
Top-Rated Cooking Classes in Portland

Master the art of gourmet cuisine taught by Portland's best chefs.

Book Now
3. Take a Brewery Tour and Tasting in Portland
Pioneers in the craft brewing movement, Portland breweries are some of the finest in the nation — they don't call this city "Beervana" for nothing! For couples who love a cold one, a brewery tour and tasting in Portland would be a perfect date idea.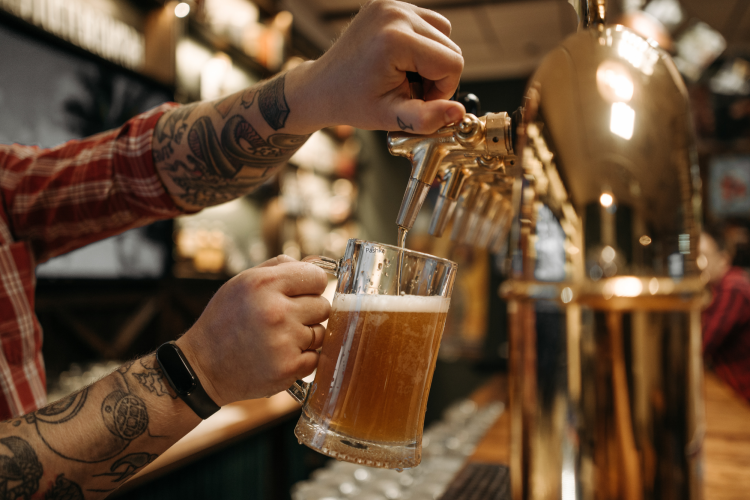 4. Take a Winery Tour and Tasting in Portland
The bucolic landscape just outside Portland is home to many high-profile wineries. A winery tour and tasting in Portland is the perfect opportunity to learn more about wine with your date, while impressing them with your superb palate.
5. Visit Huber's Café
Founded in 1879, Huber's Cafe is the oldest restaurant in Portland. Head to this vintage spot for upscale American fare in a stunning dining room with arched glass ceilings and warm wood paneling. Don't miss the Spanish coffee, a stunning cocktail that features flames, spirits and of course, coffee.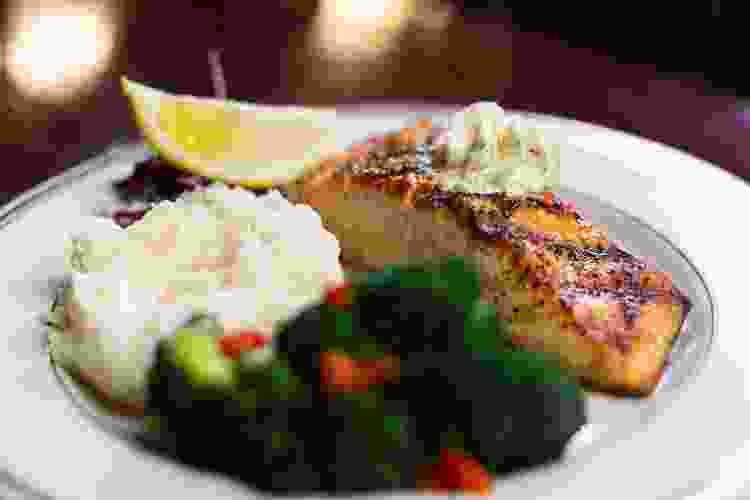 Relaxing Date Ideas in Portland
6. Enjoy a Night in on a Virtual Date
Switch up your classic relaxing date night at home with a virtual tasting experience. Learn to mix drinks in a live online mixology class, or develop your tasting palate with sommelier-led virtual wine tasting.
Book Your Virtual Wine Tasting
Bring the winery home with an unforgettable live virtual wine tasting. Your personal sommelier is standing by.
7. Take in a Movie at the Kennedy School Theater
Settle into a plush armchair or couch to enjoy a film at the Kennedy School Theater, a movie theater located in a converted school. Order craft beverages, snacks and even meals from the full-service bar and kitchen to enjoy during the film. This relaxing date night idea takes care of both dinner and the movie!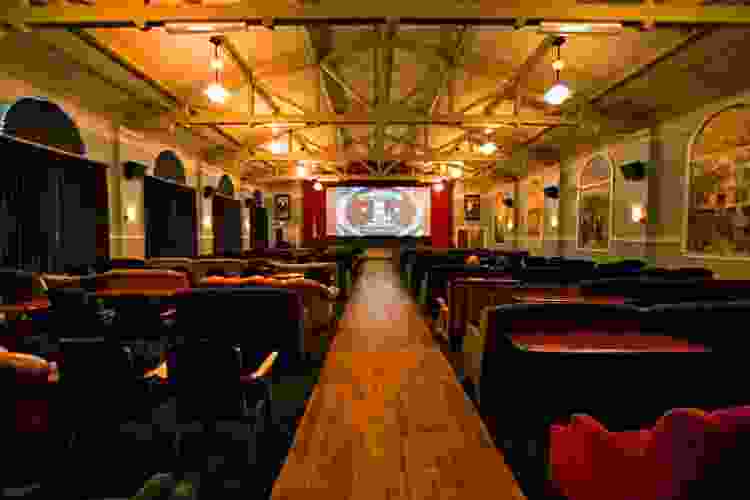 8. Stroll Through the Portland International Rose Test Garden
Featuring more than 10,000 roses, the Portland International Rose Test Garden is a low-key date spot for floral lovers. And on date night, what could be more romantic than strolling through rows and rows of fragrant, colorful roses? Peak season is late May through October.
9. Wander Powell's Books
Get a read on your date's taste in books (and perhaps bond over your favorites) as you meander through Powell's Books, an iconic independent bookstore in Portland. If you get your fill of wandering through the aisles of books, dash over to the nearby Courier Coffee for a craft drink.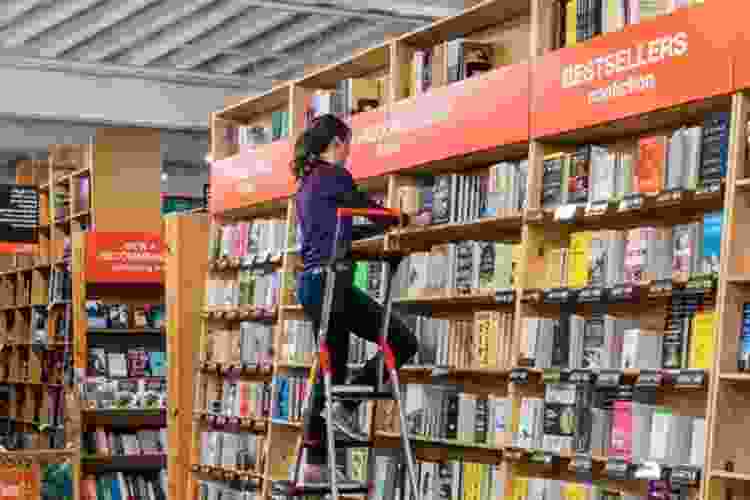 10. Visit the 99-W Drive-In Theater
For a different but still relaxing thing to do in Portland, head on over to the 99-W Drive-In Theater, a historic drive-in movie theater operating since 1937. Enjoy a double feature (no guarantees as to how cohesive the two films will be) from the privacy and comfort of your vehicle. Classic snacks like popcorn, pretzels, nachos and more are available at the snack bar.
Budget Date Ideas in Portland
11. Grab Coffee
Portland has no shortage of amazing coffee shops — why not try out a new one on date night? Even if the coffee runs you each upward of $7, this date idea can sneak in under $20 for the two of you. Never Coffee is known for unique latte flavors, and Barista has the best latte artists around. Portland Cà Phê offers unique Vietnamese coffee, and Cathedral Coffee's art-lined walls are a delight to stroll around.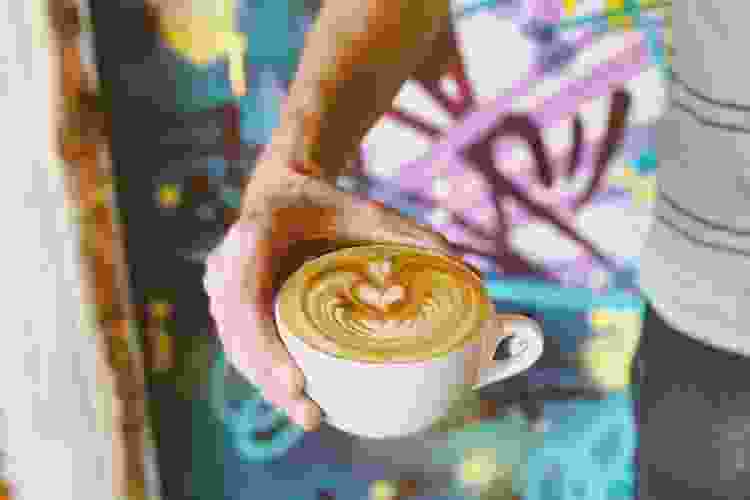 12. Enjoy the Views at Mocks Crest Park
Hike up what's known as "the Bluffs," the park located on North Skidmore, for (free) uninterrupted views of Swan Island, the Willamette and greater Downtown Portland. Hauling up a blanket and a picnic basket stuffed with goodies is worth it, we promise.
Book a Top Private Chef in Portland
Indulge in the finest fare Portland has to offer. Book a five-star private chef experience starting at $59/person.
13. Peruse the Portland Art Museum
For a budget date night in Portland that feels extravagant, visit the Portland Art Museum, the West Coast's oldest art museum.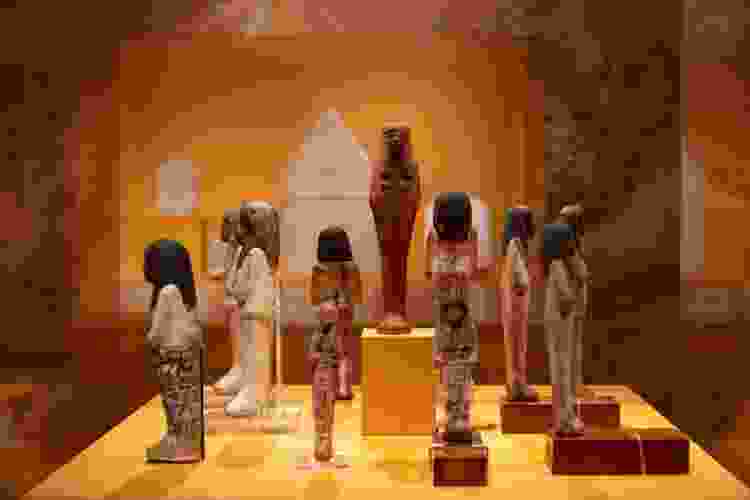 Outdoorsy Date Ideas in Portland
14. Hike Macleay Park
Located at the southernmost tip of Forest Park, Macleay Park is a forested oasis right outside the city. With deep ravines and large shady firs and cedars, you and your date will get lost (though not literally) in the beauty of the park as you enjoy a hiking date together.
15. Go Chasing Waterfalls
Take a hike through Silver Falls State Park on the Trail of Ten Falls, a nationally recognized hiking trail weaving through a forested landscape. The trail passes a series of 10 stunning waterfalls along a rocky canyon. After taking in the natural beauty, head over to Silverton's MillTown Pub for refreshment.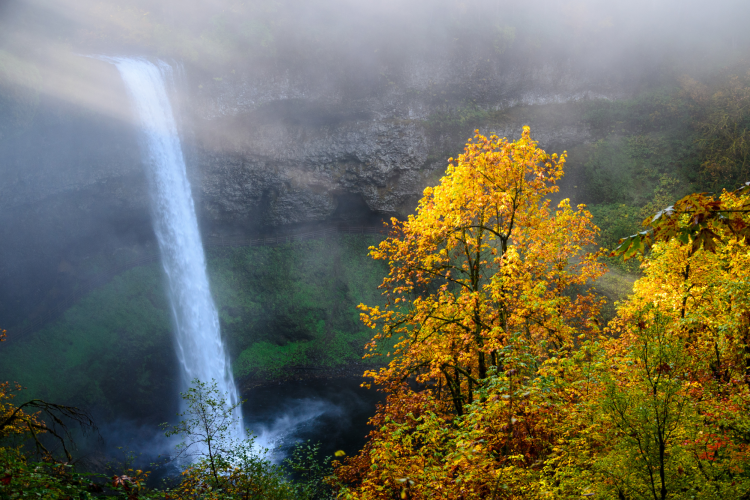 16. Sail Away Together
For a one-of-a-kind date, sail through Portland on a private sailboat with Scovare Expeditions. The 29' boat is all yours, and the captain can cruise you and your date through the water or you can take the opportunity for a private sailing lesson. Don't forget to bring snacks and drinks to enjoy on the boat!
17. Visit Sauvie Island
Sauvie Island, a wildlife-refuge and rural farming community 10 miles northwest of town, has beaches, farm stands and lush trails to enjoy. Lounge on the beach and watch the boats go by, or picnic alongside the Wapato Access Greenway trail. Cap off the day with a visit to the beautiful Cistus plant nursery.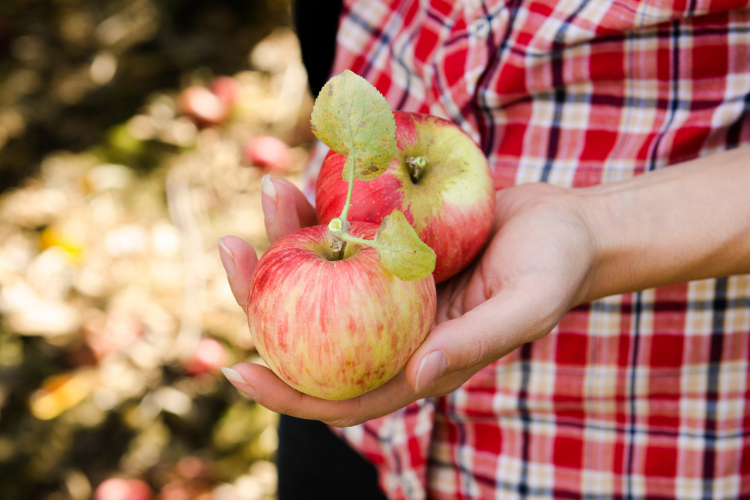 Artistic Date Ideas in Portland
18. Catch a Show at the Doug Fir Lounge
Doug Fir Lounge, a live music venue with a full restaurant and bar, is a can't-miss spot for couples who love live music and great food. Grab a bite before catching a show, and don't miss the fire pit upstairs.
19. OMSI After Dark
Experience the OMSI like never before at OMSI After Dark, a 21+ event at the Oregon Museum of Science and Industry. Enjoy live music, food, cocktails and special science exhibitions with your date.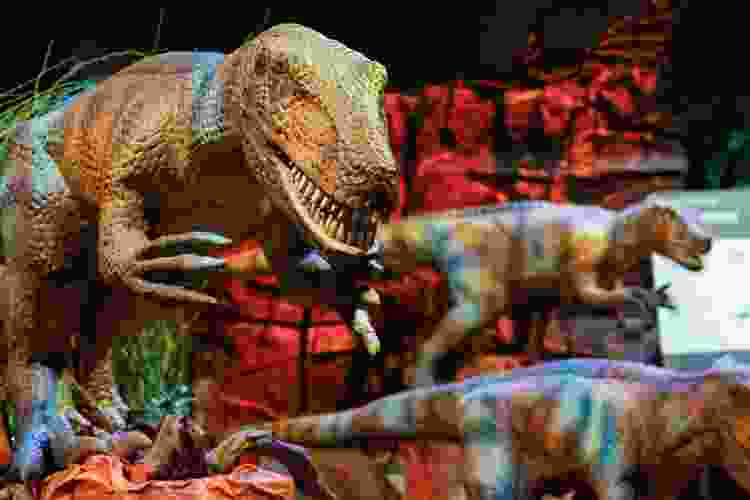 20. Don't Miss Saturday Nights at Clyde's Prime Rib
Clyde's Prime Rib, a Portland establishment since 1955, is a classic restaurant, bar and music venue. On Saturday nights, Clyde's brings in a live band, giving the restaurant a classy jazz-club feel. The clientele skews older in the best way. Grab a drink, listen to the music and don't worry about the bartender judging your order.
Top-Rated Cooking Classes in Portland
Master the art of gourmet cuisine taught by Portland's best chefs.
Group Date Ideas in Portland
21. Show Your Moves at Adult Late-Skate at Oaks Park
Gather a group of couples for a retro double date idea at Oaks Park Roller Rink. On Tuesday nights from 7-9:30 p.m. the rink is adults-only and features a live DJ playing hits from the 70s to today. The date idea is the perfect opportunity to show off your skills or perhaps lean on your date for help around the rink!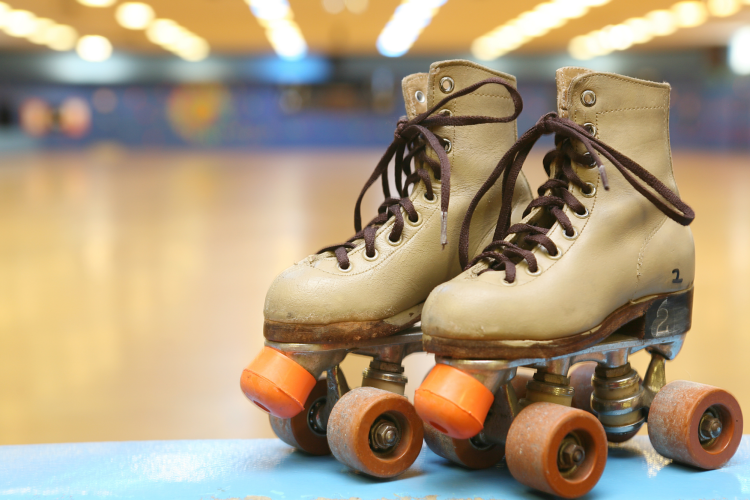 22. Karaoke at the Spare Room
Thursday through Sunday nights from 8-10:30 p.m., the Spare Room hosts karaoke night. Test the limits of your relationships with the number of times you can belt out the lyrics to your favorite songs. Also a bar, the Spare Room will provide plenty of fuel to keep your group singing late into the evening.
23. Try Out an Escape Room
Gather a group of couples and put your heads together to get out of an escape room before time is up. This group date idea is great for friend groups who love a challenge. Some Portland escape room options are the Escape Games PDX, Hour to Midnight and Portland Escape Room.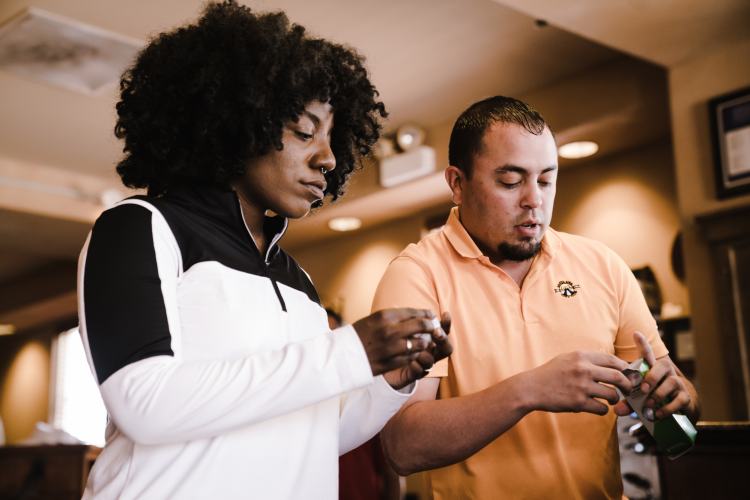 Unique Date Ideas in Portland
24. Swing Dance at Norse Hall
Historic Norse Hall, a Portland dance venue since 1928, is the perfect place to swing your date back in time for a traditional dance lesson. On Sundays, beginner's swing dance lessons are just $10 per person. Once class ends, you two can test out your new dance skills until 11 p.m.
25. Square Dance at the Village Ballroom
Weekly, the Village Ballroom hosts square dancing for all ages and skill levels. Bring your date for a special evening of dancing, music and drinks, which are available in the hall or at the pub downstairs. This unique date idea in Portland is just $7 to $15 per person.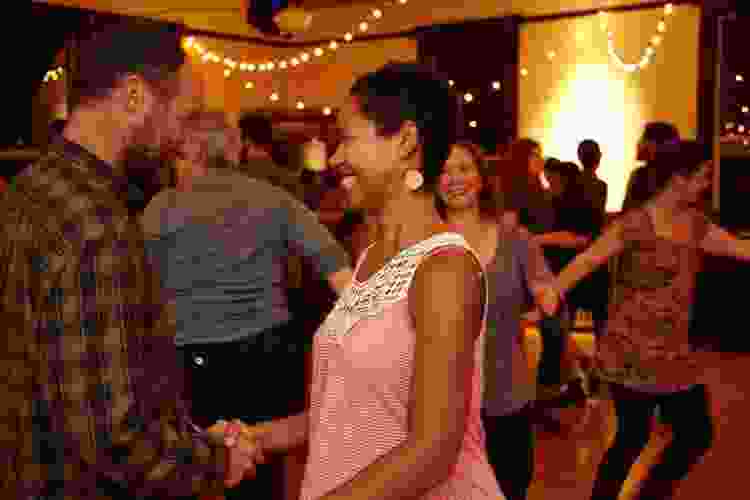 26. Attend a Trivia Night
If you and your date are masters of the "random fact," attend one of the many trivia nights around Portland for an evening of triumph, defeat and great drinks. Local trivia spots include the Bar Exam, Quizissippi, Quizzy, Rain Brain and ShanRock's Triviology.
Book an Online Cooking Class Now
Ready to perfect your homemade pasta, paella or pad thai? Join a world-class chef from the comfort of your kitchen.
27. Get Your Game Face on at Ground Kontrol
This arcade-bar is a gamer couple's ideal date night. Vintage video games and pinball machines line the two stories of this adult arcade, and the beer and wine bar provides refreshments. There is also live music and DJs on the weekends, turning Ground Kontrol into a one-stop spot for date night.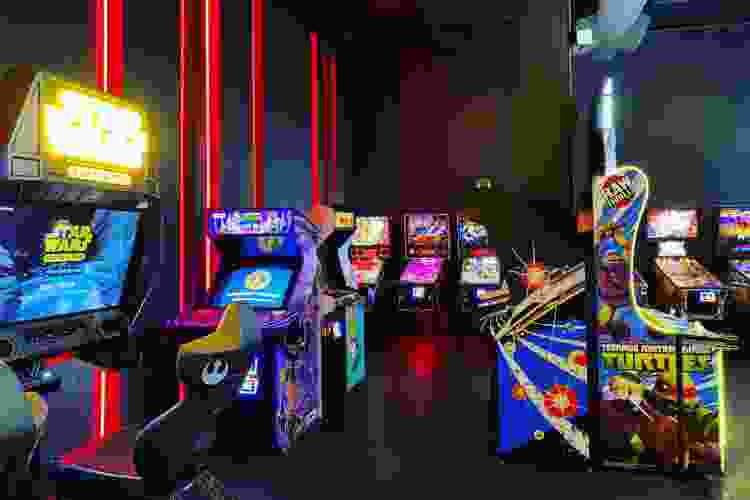 Join 200,000+ Culinary Enthusiasts
Exclusive deals, recipes, cookbooks, and our best tips for home cooks — free and straight to your inbox. PLUS: 500 Rewards Points.
Armed with a list of perfect date ideas in Portland, it's time to take to the city and experience your favorite date ideas in Portland with your favorite person in Portland! Whether you learn to mix a new cocktail in a mixology class or spend the day enjoying the beauty of Sauvie Island, the quality time with your date is what matters in the end.
For even more fun date ideas, check out other experiences happening on Cozymeal.