13 Fun Team Building Activities in Colorado Springs for 2023
Enjoy the amazing scenery and fun atmosphere of the area with exciting team building activities in Colorado Springs. With a rich history, endless natural beauty and a community that keeps the local calendar packed with nonstop events, the city's menu of possible team building activities is rivaled only by its number of gorgeous photo opportunities, entertainment venues and chill restaurants and breweries.
What makes team building activities so important to the work environment? And why should fun bonding time with teammates be a top priority when there's so much work to do in the office? According to Forbes, team building should be a priority for its ability to build trust, boost morale and help manage conflict amongst your work group. Plus, with all of the amazing team building activities in Colorado Springs, your team will have a great time and create lasting memories together.
Jump to Section
---
OUR RECOMMENDATIONS
---
13 Fun Team Building Activities in Colorado Springs
1. Culinary Team Building Activities in Colorado Springs
There are a variety of awesome culinary team building activities in Colorado Springs that are customizable to every type of group. Cooking competitions led by an expert chef get everyone teamed up and racing to finish a dish or a meal. Guided food tours are also a popular choice for the street-level views they provide of the city and the array of local flavors they introduce. With such a bustling and diverse food scene, you're sure to find an experience in Colorado Springs that works for both adventurous foodies and timid eaters.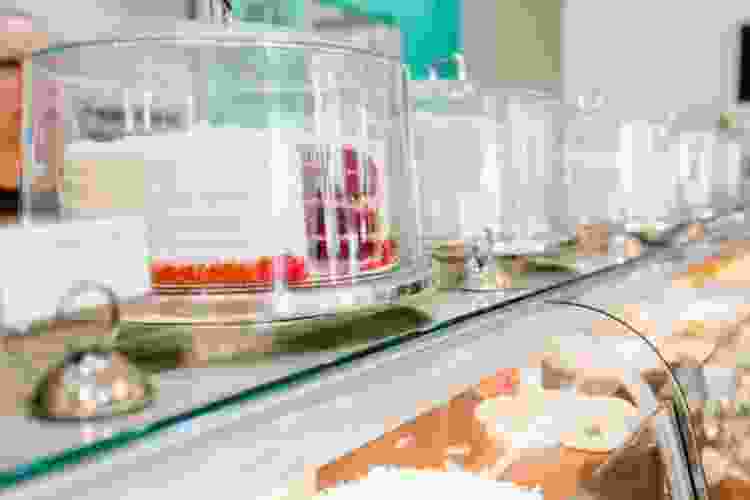 2. Cooking Classes in Colorado Springs
Creating a meal together is a great way to bond and enhance your team's collaborative abilities. After all, the kitchen is a place where teamwork and communication makes all the difference. Luckily, there's a wide variety of expert chef-led cooking classes in Colorado Springs for your group to experience.
Try sushi making classes, a corporate event favorite, and learn the art of making nigiri or mouthwatering maki. Pasta making classes are also much-loved team building activities for Colorado Springs corporate events. Learn to make pasta by hand and craft the perfect sauce for its shape and texture. Afterwards, delight in the meal you've created with a collective sense of accomplishment.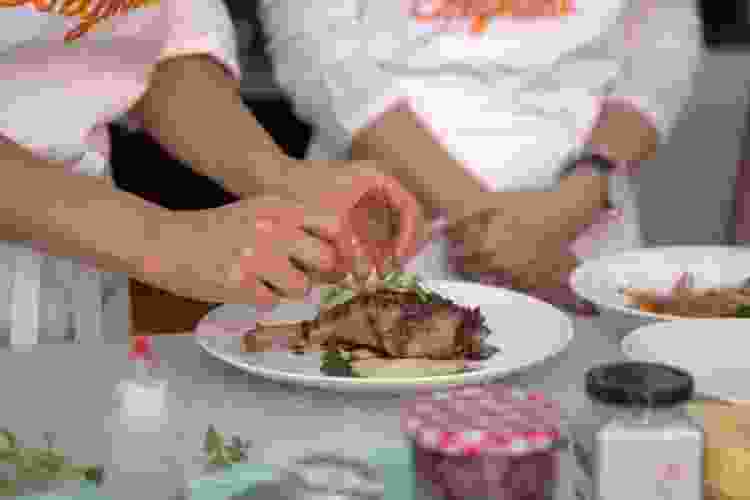 3. Online Culinary Adventures
Even if you have a remote team, you can still enjoy fun and interactive culinary adventures virtually. These online team building activities allow your team to connect from nearly anywhere in the world in real time over Zoom.
In online cooking classes, you'll work with an expert instructor to create and enjoy meals together virtually. Or skip straight to happy hour with online mixology classes to learn expert bartending techniques and toast each other over freshly mixed cocktails. With virtual wine tastings, your group can gather online with a wine expert and learn about varietals and the winemaking process. No matter which event you choose, your team can bond over the shared experience despite being physically distant.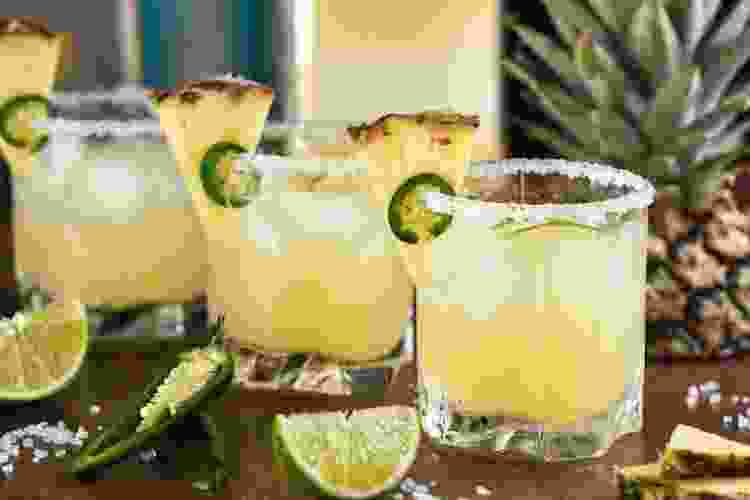 4. Take a Fun Art Class
Art classes are some of the best team building activities in Colorado Springs to boost your team's creativity. Your group can learn to draw, paint or even make their own pottery. Don't let lack of artistic experience worry you. These classes are led by expert instructors that are trained to teach attendees at every skill level. They allow your team to bounce ideas off each other and feel proud of tackling a new creative challenge.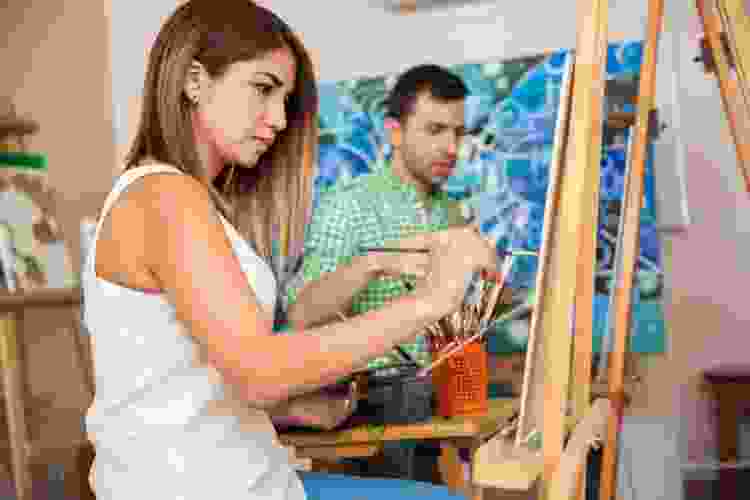 5. Enjoy a Group Hike
It's no secret that Colorado Springs has some of the best scenery in the world. Why not schedule an invigorating team hike and enjoy the great outdoors together? You can head to the infamous Red Rock Canyon or enjoy the waterfalls at the Broadmoor.
Discuss the scenery and escape to nature to bond with your teammates without distractions. This is a team building activity that Colorado Springs nature and hiking enthusiasts will especially enjoy, but with the wide range of nature spots in the area, there's a hike perfect for everyone.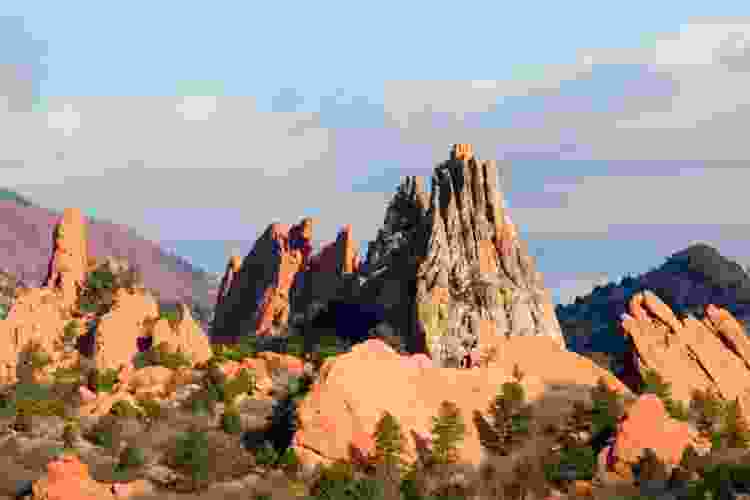 6. Visit a Museum
With the plethora of museums in the area, a group visit is a great educational team building activity in Colorado Springs that's still fun and engaging. Check out the Pioneers Museum or Ghost Town Museum, both sure to be a hit with history buffs. The Fine Arts Center is an awesome place to check out a variety of works and discuss each piece as a team. For a totally different kind of experience, take a tour of the Peterson Air and Space Museum to learn all about the fascinating world of flight.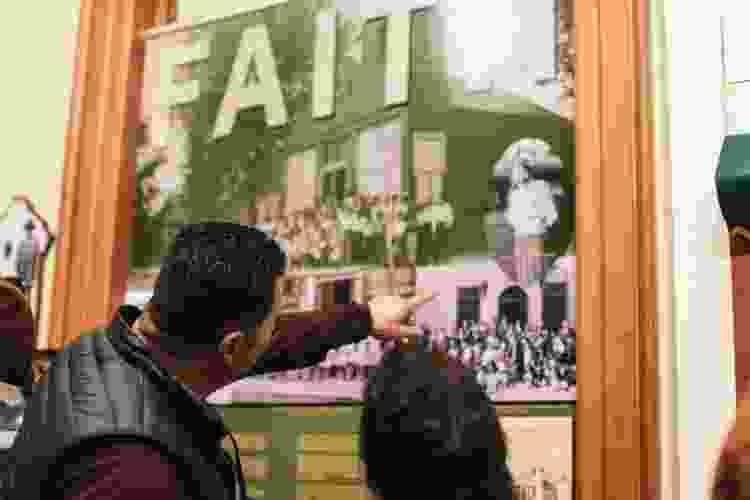 7. Go on a Scavenger Hunt
A scavenger hunt is a fun team building activity in Colorado Springs that gets your crew working together while getting better acquainted with the sites and history of the city. Take in the scenery as you collaborate on marking clues off your list and solving tough challenges. There are a variety of options for scavenger hunts so you can find one that's perfect for your team's activity preferences and skill levels.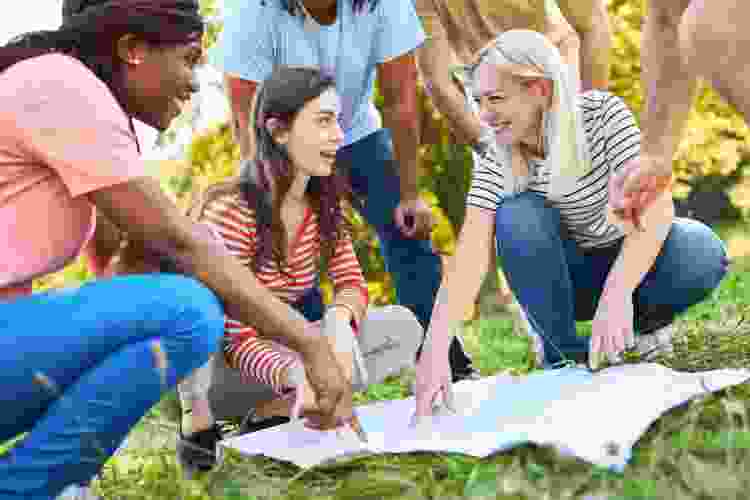 8. Enjoy a Show
For a fun and entertaining team building activity in Colorado Springs, check out a show together. Bond over laughter with a comedy show, or check out the concert schedule to enjoy your favorite artists. There's also the Colorado Springs Philharmonic and The Fine Arts Center Theater Company, which both have a schedule of performances for your group to choose from.
9. Tackle a Rock Climbing Challenge
Mountain climbing is a favorite hobby for many in the Colorado Springs area. Head out on an adventure with your group and cheer each other up the rock face. You can also book your group at an indoor climbing gym like CityROCK, where experts will help first-timers (or anyone!) improve their climbing techniques.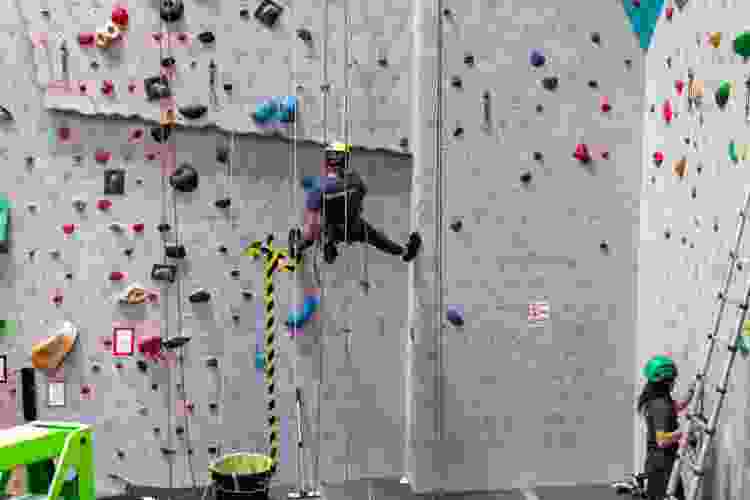 10. Head to a Brewery
There are tons of fun and unique breweries in the area, making a visit to a few local pubs a perfect team building activity in Colorado Springs for beer lovers. Try a flight to find your new favorite brew, or book a tour to get a behind-the-scenes look at the beer-making process. Cheer your team and enjoy lively conversation or a few taproom games.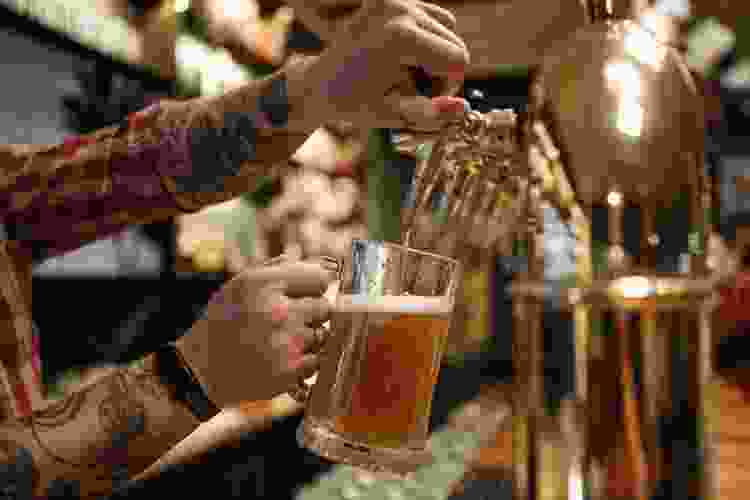 11. Take to the Water
Enjoy a memorable team building activity in Colorado Springs that takes advantage of the many local waterways, from paddle boarding on Quail Lake to kayaking at Rampart Reservoir and more. The area has a variety of water sports rental options, with S.U.P. Colorado Springs being one of the most popular. Every rental with them includes basic lessons and all the equipment you need, so you're all but guaranteed a fun and relaxing time.
If your crew is looking to get more adrenaline flowing with their Colorado Springs team building event, you could hit up a rafting tour business such as Echo Canyon River Expeditions and go white water rafting at Royal Gorge.
12. Collaborate in an Escape Room
Book an escape room for the ultimate team building activity in Colorado Springs. You group can choose a theme and skill level and then work together to solve a series of riddles. You'll play off each other's strengths and collaborate to beat the clock and escape the room as a team.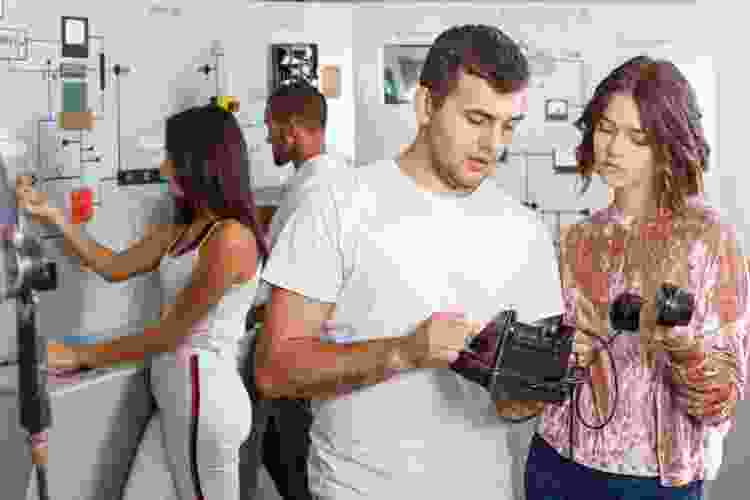 13. Play at The Summit
For a team building activity in Colorado Springs sure to send your crew back to the office recharged, rejuvenated and closer than ever, head to The Summit for one of their Team Challenge packages.
This dedicated entertainment venue has designed a program of fun, competitive team building games for corporate groups or organizations. Even without a package, there are private meeting rooms where you can discuss business-related topics, goals and projects after answering a few fun ice breaker questions. Then go out and hit the bowling lanes, laser tag or arcade games.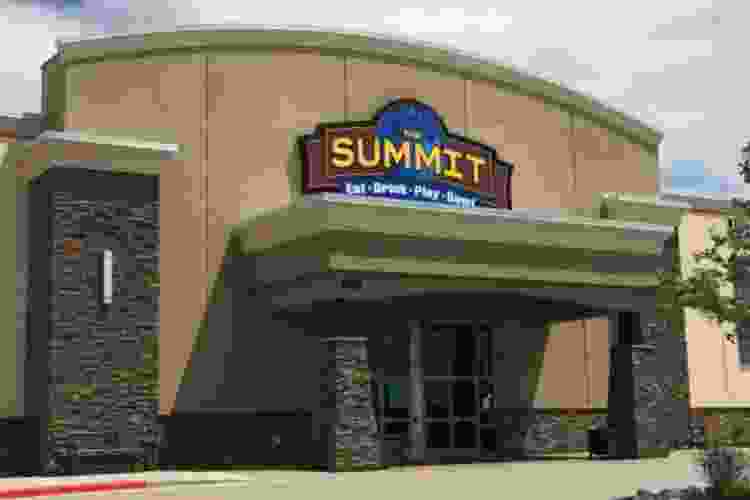 Team Building Helps Teams Excel
Team building is one of the most surefire ways to help your group succeed. Not only does it bring your team closer, but it also shows your employees that you care about their relationships. Strong connections and respect between team members are key building blocks to a successful team, but these qualities don't develop automatically — or at least to their highest potential — in a workplace setting. Getting out into a neutral, fun environment, whether in the real world or virtually, lets people put aside their workplace personalities and connect on a genuine level.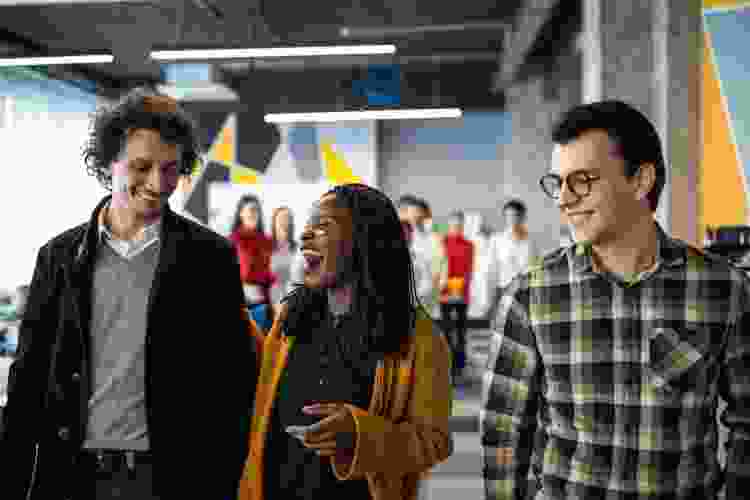 Team Building Is a Way to Boost Business
As Forbes states, your employees are your company's most important asset. Not only are they the face of your brand, but their happiness can translate to better service and higher quality products. These are two major components of retaining customers and increasing your profits. Investing in team building can boost morale and company culture, improving your bottom line and customer satisfaction for long-term growth.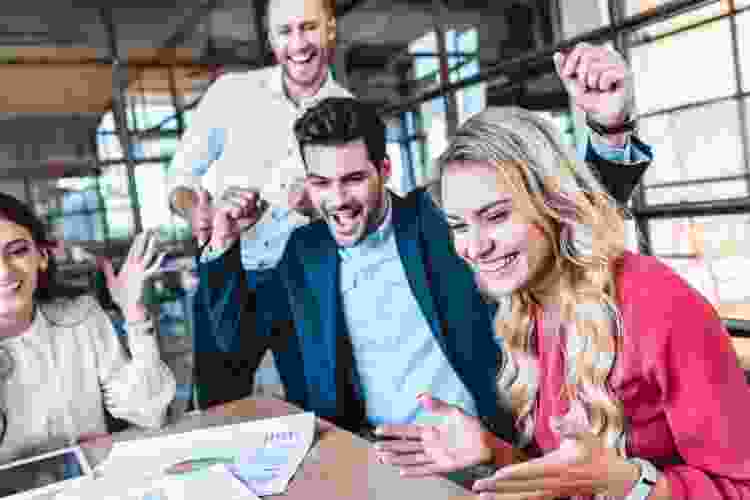 Benefits of Team Building
Team building has a ton of benefits that are both measurable and intangible that can have a profound effect on your business. Team building:
Boosts morale
Improves employee retention
Encourages collaboration
Facilitates communication
Highlights employee strengths
Provides creative outlets
Enhances productivity and efficiency

Join 200,000+ Culinary Enthusiasts
Exclusive deals, recipes, cookbooks, and our best tips for home cooks — free and straight to your inbox. PLUS: 500 Rewards Points.
These team building activities in Colorado Springs not only improve your employees' outlook in the workplace but can boost your business in big ways. With the multitude of options, you're sure to find a group outing that works for your team and will have everyone bonding over a fun time.
Team building is an important piece of your management puzzle. Don't hesitate to ask your team for their thoughts when planning activities and selecting outings. You'll provide your group with a prime opportunity to build relationships and create lasting memories together.
For even more team building activities in Colorado Springs and beyond, check out other experiences happening on Cozymeal.
Team Building in More Cities Near You
For even more great team building inspiration in cities near you and around the U.S., check out our comprehensive guides: