15 Fun Team Building Activities in Raleigh for 2023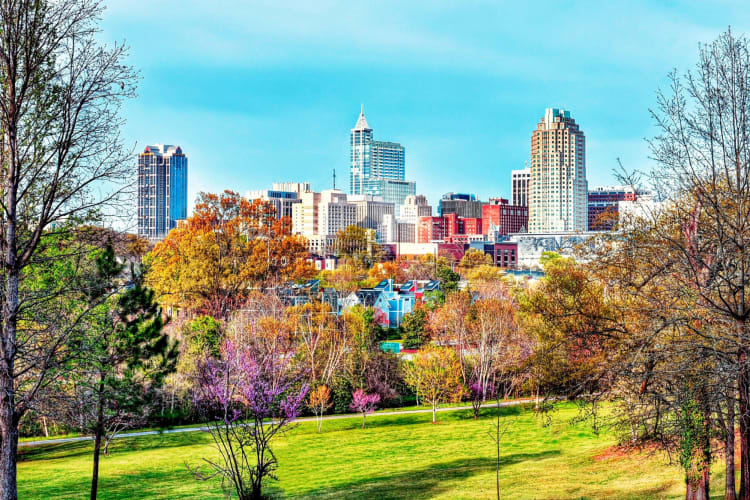 Team building activities in Raleigh take full advantage of this lovely capital's big-city vibes, Southern-charm feel and booming social scene. From cooking classes to sporty endeavors to arts and culture and everything in between, it should be no problem at all finding the right team building activity that Raleigh crews will never forget.
Luckily for you, games, projects and events that develop transferable soft skills, encourage communication and foster creativity are team building activities that Raleigh does very well. So get out on the town and explore and watch as your team gets happier while your business runs better. This list should be the perfect guide to start your journey with team building activities in Raleigh, whether you're based there or just planning a corporate weekend getaway.
Jump to Section
---
OUR RECOMMENDATIONS
---
15 Fun Team Building Activities in Raleigh
1. Culinary Team Building Activities in Raleigh
Food is a great way to get people together, and it's something everyone can enjoy. So why not turn the necessity for a meal into an engaging team building activity in Raleigh? The list of food-focused team building experiences is constantly growing. Choose from cooking classes or competitions to food and beverage tasting tours. There are even private chefs to cater your event. Let a world-class chef, city guide or beverage expert take the reins while you and your crew focus on the fun, good times and meaningful connections.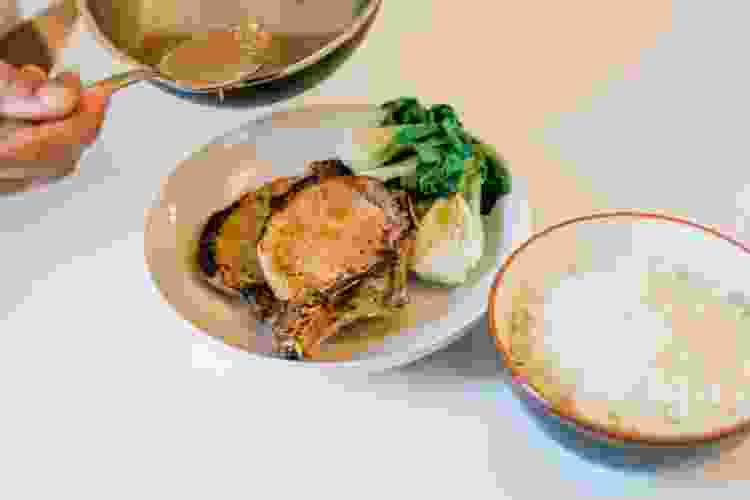 2. Cooking Classes in Raleigh
Learning a new skill together is a great way to engage your employees and foster some office friendships. Some people may be secret amateur chefs while others may be relatively unsure what to do in the kitchen, but the variety of cooking classes in Raleigh offer an opportunity for everyone to have an enjoyable time and eat some good food. Sushi making classes in Raleigh are always a hit with corporate teams, as are pasta making classes. Without a doubt, this is a team building activity in Raleigh that combines meaningful connection, an interesting and educational experience and some good eats!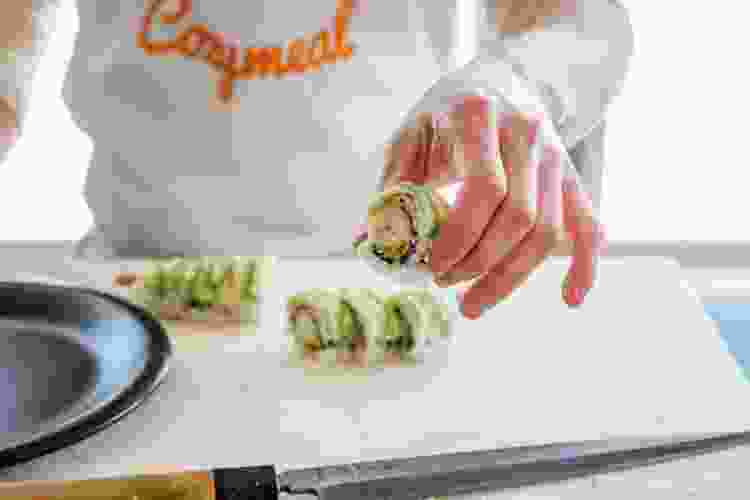 3. Online Culinary Team Building Experiences
With a reliable internet connection, anywhere can be your classroom. Online team building activities are a great way to connect remote or hybrid teams wherever they may be. Check out online cooking classes so your team can whip up some great food, or opt for online mixology classes and learn to shake, stir and pour a new twist into classic cocktails. Opt for a classy, at-home happy hour with a virtual wine tasting for the perfect relaxing yet inviting team building activity in Raleigh and beyond.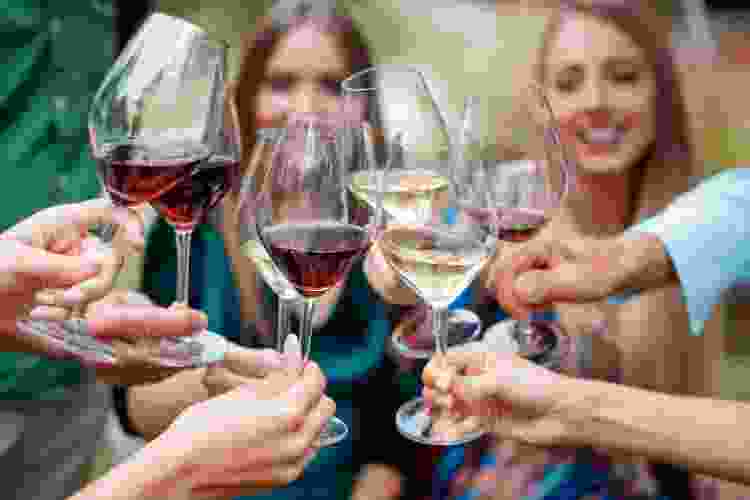 4. Tour the City on Trikkes
Whether your team is North Carolina born-and-raised or full of transplants, a tour of the city is always an enjoyable way to connect and get acclimated at the same time. The Carolina Touring Company offers tours on Trikkes, three-wheeled electric vehicles available for rent. Trikkes are the perfect way to explore the city in style, not to mention covering a lot more ground than a walking tour would afford. Enjoy this team building activity in Raleigh before heading out for a quick bite to eat or a drink at the local watering hole.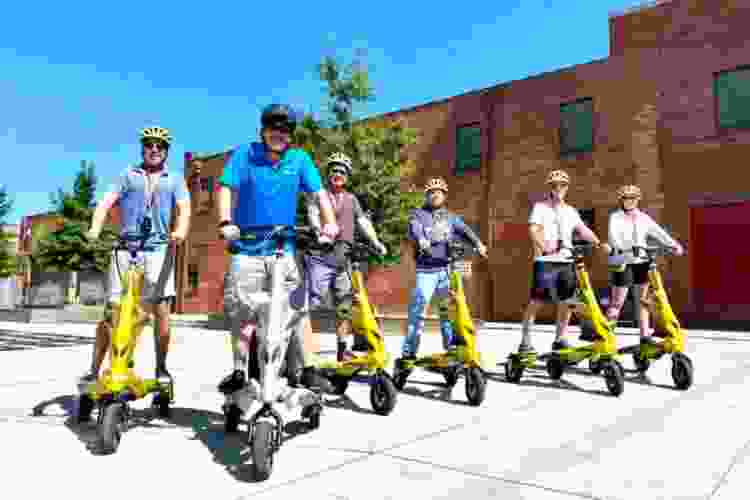 5. Race on Go-Karts
Who doesn't love the thrill of going pedal-to-the-medal and racing to the finish line? Go-karting is an exhilarating and enjoyable team building activity for Raleigh groups of all sizes. Rush Hour Karting is one of the few spots that offers an adult-only racing environment with high-speed go-karts, a full menu of food and beverages (including a bar), and other games and activities to mix up the entertainment. With the capability to host large parties with appropriate notice ahead of time, Rush Hour makes a great venue for corporate outings in Raleigh, NC.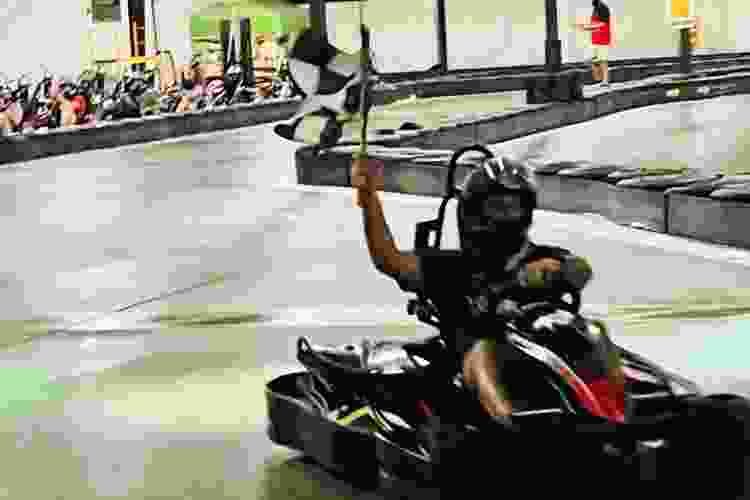 6. Go High at Treerunner Adventure Park
Nothing makes a friendship last like experiencing something exciting together. Take your team to the Treerunner Adventure Park for an adrenaline-pumping team building activity near Raleigh. Offering zip lines, 90 obstacles, eight aerial courses and five difficulty levels, there's something for everyone to enjoy as your team faces new challenges and learns to conquer them together.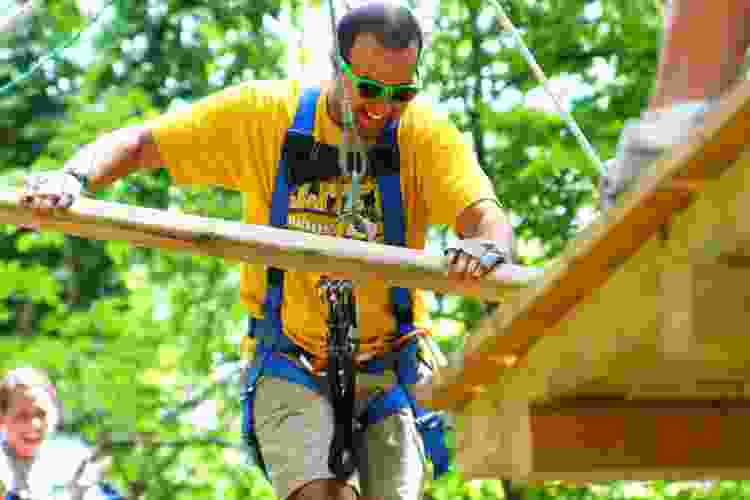 7. Paint and Sip Together
Let your team cater to their creative sides with an artistic and relaxing night where they can enjoy a glass of wine and let the paintbrush do the work. Paint and sips have worked their way into all our hearts over the past few years for their enticing blend of art, laid-back fun and a chance to bond over your beverage of choice. All supplies are provided onsite, and there are hundreds of painting templates to choose from. This team building activity in Raleigh is perfect for large or small groups and is a great way to let people unwind outside the office in a relaxing environment with no pressure.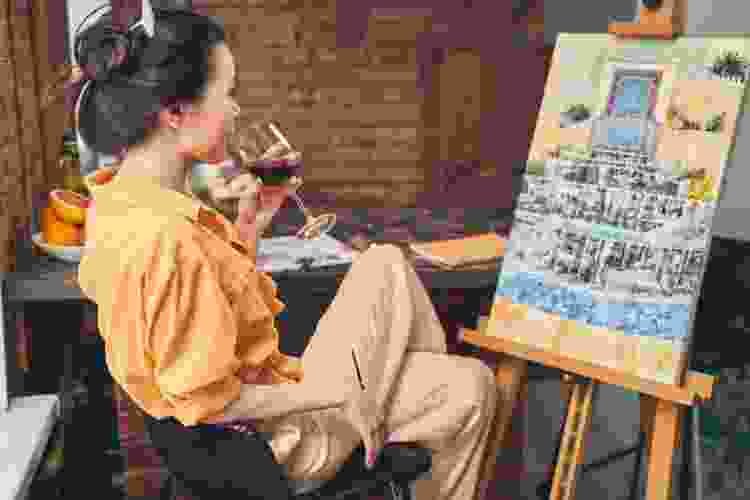 8. Try Indoor Rock Climbing
Challenge your team to face their fears and get their bodies moving with this high-flying team building activity in Raleigh. At venues like Triangle Rock Club, team members will be guided through the basics of rock climbing and have a chance to scale an indoor cliff face with the support and encouragement of their colleagues.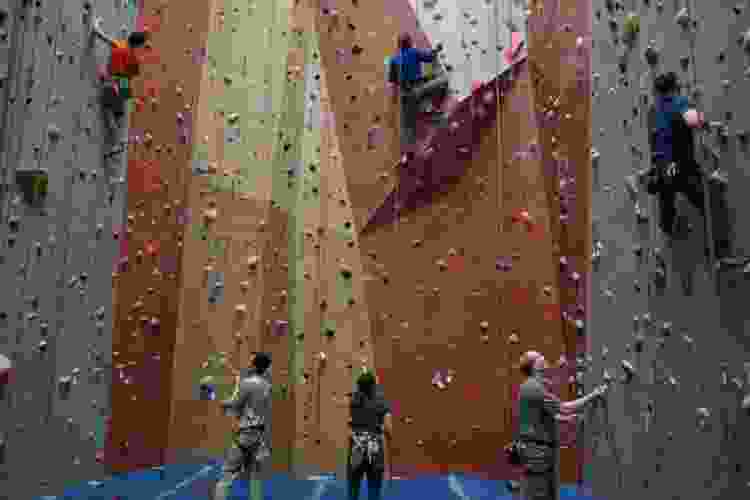 9. Hit Balls at Drive Shack
Drive Shack is an interactive golf complex specifically catered to large groups so you can get the feeling of a day on the links with ease. With 96 bays for your employees to hit balls and enjoy refreshments, this team building activity in Raleigh makes it feel like a day out on the course for your whole office. It's the perfect spot for some friendly competition with team building games or an accuracy challenge with your 8-iron.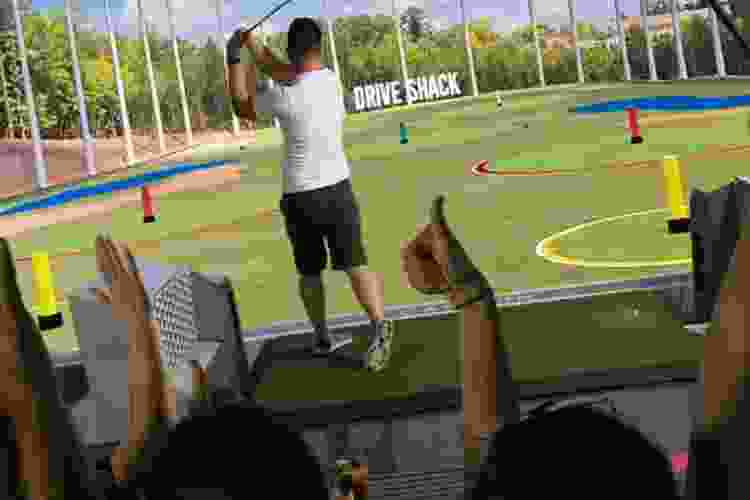 10. Take a Walking Tour
Go for a relaxing and educational stroll with a walking tour through the capital city. This team building activity in Raleigh's vibrant downtown area is an awesome way to take in the beauty and familiarize yourself with the city. You can stroll through multiple neighborhoods from Historic Oakwood to the North Carolina State Capitol building while chatting and bonding with your whole team.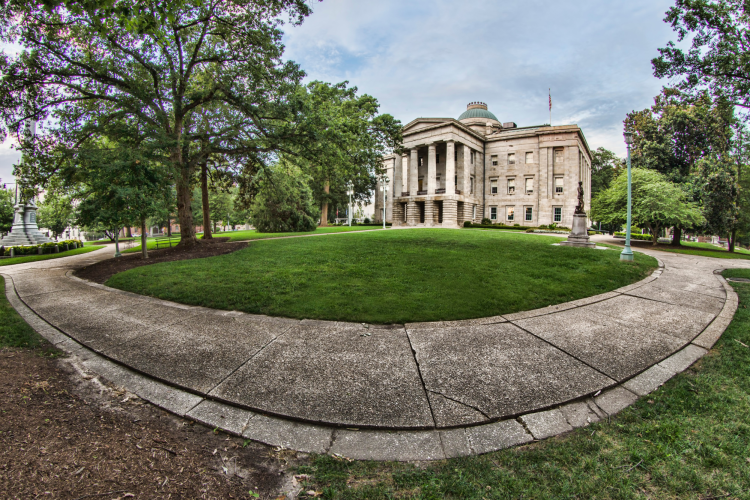 11. Test Yourself at an Escape Room
Escape rooms are becoming hugely popular team building activities in Raleigh for good reason — they're super fun and functional. Not only can your team come together and challenge themselves with puzzles and riddles, but they will also be simultaneously learning to creatively problem solve and explore the benefits of teamwork, looking for clues to get out of their room within the time limit.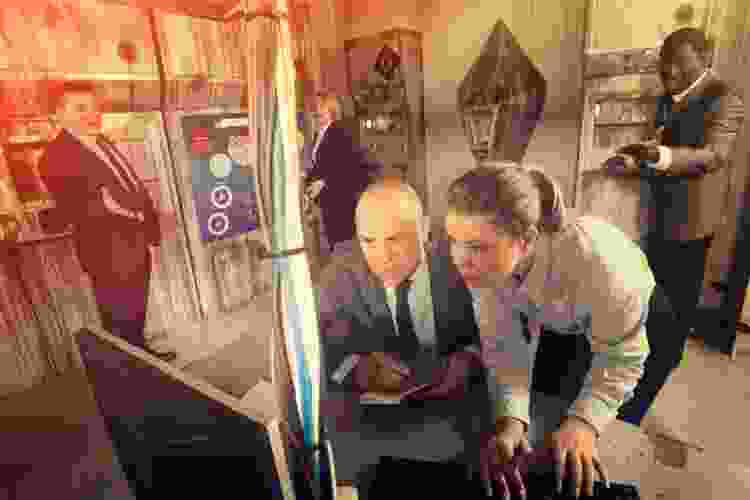 12. Go to a Sporting Event
North Carolina is home to some truly phenomenal sports teams, and there's no team building activity in Raleigh that can beat a live sporting event. With a professional hockey team, two professional soccer teams and a number of nationally recognized college sports teams, there's no shortage of options. Foster some friendly competition within the office as you encourage people to show pride for their favorite team and let the conversations and smiles flow.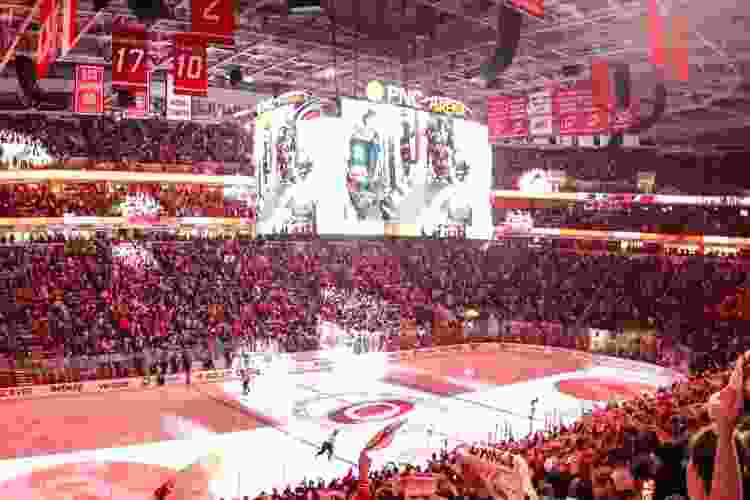 13. Relax at William B. Umstead Park
When the weather is nice, there's no better place for some team building activities in Raleigh than in a beautiful outdoor area like William B. Umstead Park. Set up a picnic to celebrate a work outing and soak up the beautiful green space. The ideal occasion for ice breaker questions and team building activities and games, schedule your next team building event in Raleigh, NC at the park for an affordable and easy day.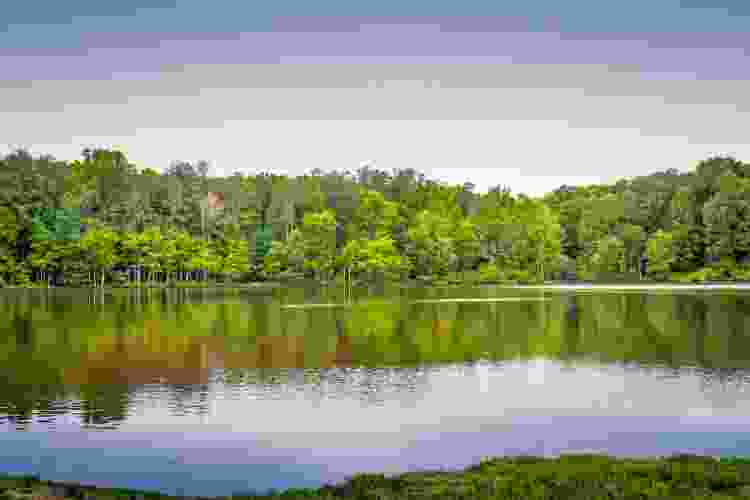 14. Take in the Colors at Artspace
Get together with your team at Artspace to take in over 30,000 square feet of gallery space for a relaxing and inspiring team building activity in Raleigh. Watch art come to life as you observe artists creating their masterpieces, with the option to buy any piece that inspires you.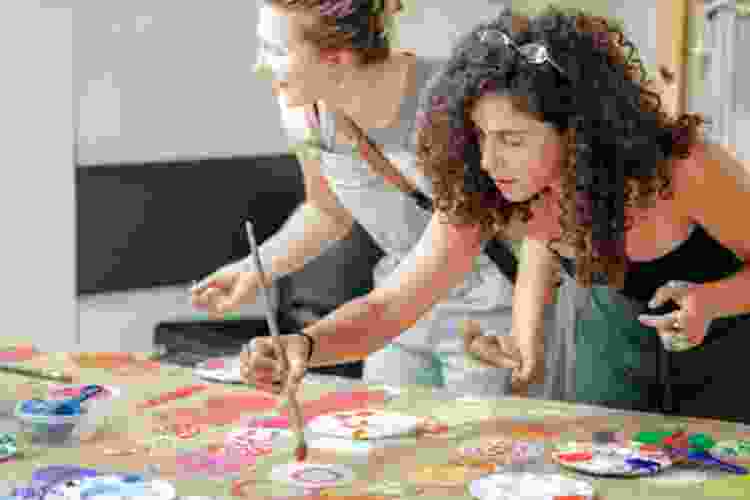 15. Explore the North Carolina Museum of Natural Sciences
Museums make a great spot for team building activities in Raleigh and beyond because they're informative, interactive and fun all at once. The North Carolina Museum of Natural Sciences is no different, and it's a must-see when you're downtown. With four floors of exhibits ranging from the bones of a 54-foot sperm whale filling the room to dinosaurs and live animals, there's something that will fascinate everyone in your group.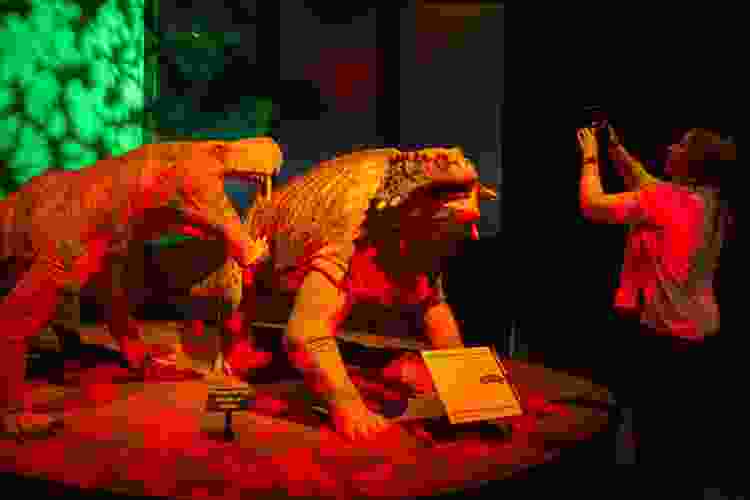 Team Building Benefits Every Team
Something special happens during team building. The change of environment from the workplace to a neutral location allows your employees to put aside the professional personas they adopt at work and be themselves for once. That, coupled with the unique interactions they'll have in team building venues — making sushi together, for example — fosters bonds far deeper and more genuine than any they would make at their work cubicles.
It's also an opportunity for your staff to de-stress. As Healthline reports, having fun and laughing helps suppress the production of cortisol in the body, and cortisol is a stress hormone that can lead to a variety of illnesses over time, not to mention a regular lack of energy and difficulty focusing. In short, team building makes them better employees in the long run and a better team overall. If you aren't already planning team building activities for your office in Raleigh, you're missing out on all that.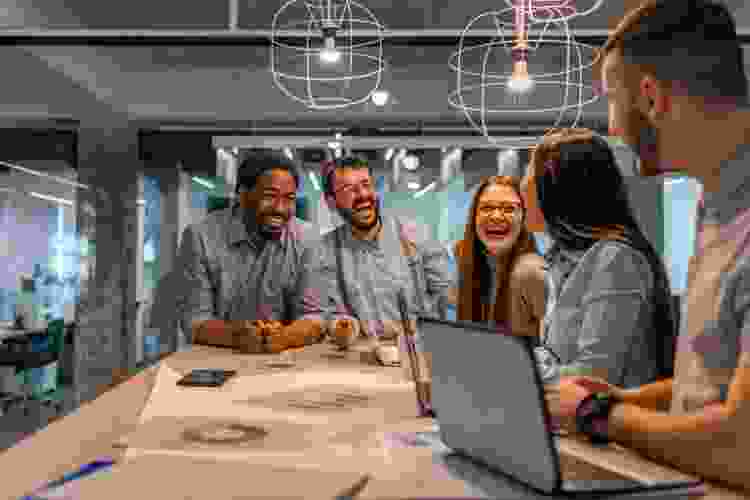 Businesses Grow With Team Building
As Forbes puts it, team building is the most important investment you can make for your business. Team building has a unique way of sneaking transferable soft skills to your crew through the backdoor while they're having fun. Even though your employees may never need to climb a ropes course at work or escape a room with a riddle, doing those things with their co-workers forces them to collaborate, use creative thinking, solve problems and communicate effectively.
This isn't to say that one day of team building will magically turn your employees into people who think in a completely different way, but it will show them that speaking up and sharing their ideas, no matter how off-the-wall those ideas may seem in the moment, is a safe action to take among their co-workers.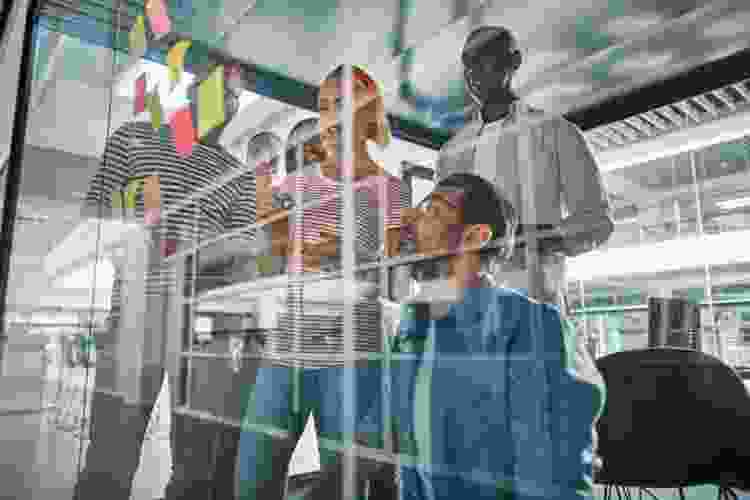 Benefits of Team Building
Some of the benefits of team building are immediate, while others take longer to grow. If done regularly, however, the gains from team building can be long-term and a serious payoff for all involved, including:
Creative problem-solving skills and better collaboration between employees
Highlighted strengths and weaknesses in the team unit that you can improve upon
Happier employees with higher retention rates
More efficient workforce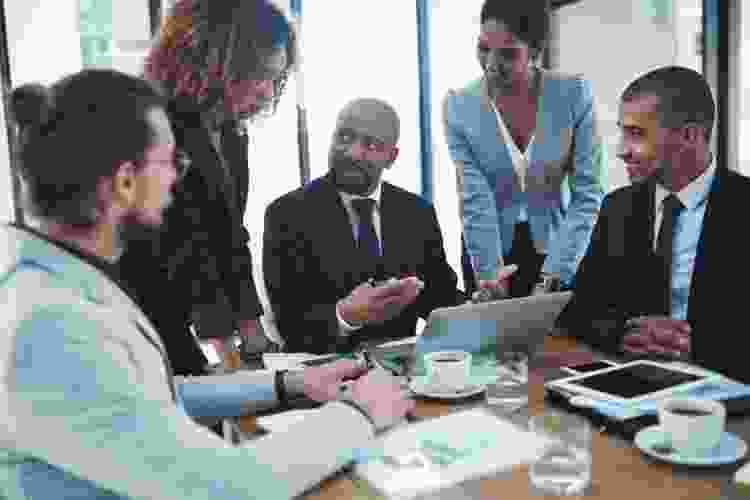 Join 200,000+ Culinary Enthusiasts
Exclusive deals, recipes, cookbooks, and our best tips for home cooks — free and straight to your inbox. PLUS: 500 Rewards Points.
The list goes on, but you get the point — team building is valuable! Whether you've hosted a team building activity in Raleigh before or this will be your first time, this guide is the best place to start. Plan your corporate team building event today and watch the difference it makes.
For even more team building activities in Raleigh and beyond, check out other experiences happening on Cozymeal.
Team Building in More Cities Near You
For even more great team building inspiration in cities near you and around the U.S., check out our comprehensive guides: